Very often, we face a situation when we need to open our PC to make a zip file of our project when everything is already done on our smartphone. It's because most of us don't have any idea that is creating and extracting a zip file and then unzip it is now possible on our smartphone. Actually, there are lots of file managing apps that let you handle everything about zip files. If you often need to handle different zip files, you are just on the right track. Today, all our discussions will follow the best apps to open zip files on Android and iPhone.
Best Apps to Open Zip Files
---
We have already tried a considerable number of apps that promise to let you open and create zip files. Though some of the apps disappointed us with poor functions and zip files not support issues, we got some gems as well. There is a number of apps that provide you the PC-like zip file handling functions. You can certainly create zip files and unzip others on your smart device. So, let's check out the best zip file openers with their brief and basic details.
1. WinZip – Zip UnZip Tool
---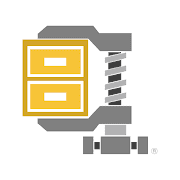 The very first app I would love to recommend is WinZip. No wonder that it is the most popular app to open zip files for both Android and iPhone users. This app basically makes things easier to handle any zip files on your smartphone. You can eventually create one, extract, and zip, and unzip any file using this app.
Additionally, it takes a very tiny space on your device and will never be a space hunger to make your device slower. Let's see what's more this app will offer.
Important Features
You can connect this app directly to your Cloud account and then use it simultaneously.

This app indeed comes with the strong 128- or 256-bit AES encryption that will secure all the file before your save and share.

You can also use it to open and save any of your email attachments to the cloud storage.

This app lets you try immediate access to the 'Zip & email' feature.

One tap unzipping option will save tour time and effort for sure.
Pros: You can eventually open files of other popular formats and file types like EXEL, PowerPoint, Word Documents, etc.
Cons: Too many commercials often bore the users.
2. iZip – Zip Unzip Tool
---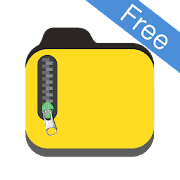 You will also get a fluent file unzipping experience on your Android or iOS device with iZip. It is certainly one of the best apps to open zip files with just a few taps. Not only decompressing, but it is also capable of zipping any file from your smartphone's storage. The best thing about this app is, it flawlessly runs on almost all older versions of Android or iOS. Moreover, it can also preview various file types like JPG, PNG, videos PDF, TXT, etc. You eventually don't need an extra app for opening these files.
Important Features
The zipping and unzipping process is relatively faster than most other similar apps.

It initially lets you extract all files together or simply select the files you want to extract.

You can also zip your files with a password through it. It apparently lets you keep your file secure from anyone you don't trust.

This powerful app can zip your files with both plain passwords or 256 bit AES password encryption.

There is an option to send your files via email from this app. It eventually makes your job much hassle-free.
Pros: Besides being a zip & unzip tool, it can also manage your files like a standard file manager. Moreover, you can import files directly from cloud storage with this app.
Cons: It may face difficulties to recognize zipped files a few times.
3. RAR
---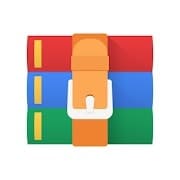 After getting the huge acceptance of WinRAR, the developers now offer RAR, a perfect and lightweight zipping & unzipping tool for your smartphone. With this powerful app, you will experience a faster and secure tool with an easily understandable interface. You can literally compress or decompress your files with few taps. In addition, it also offers you a full-featured basic file manager. Another most appealing fact is, it is way lighter than most other apps made for the same purpose.
Important Features
This powerful app can instantly unzip most types of compressed files. Apparently, it is able to unzip ZIP, RAR, TAR, GZ, BZ2, XZ, 7z, ISO, ARJ files hassle freely.

It can also unzip password-protected compressed files. It will just ask you for the password before extracting.

This app lets you select the storage location where you want to store files after unzipping.

If you wish, you can compress files with password protection. It eventually uses multiple CPU cores to compress data.

RAR never takes risks with your files. It never stores your files in its server in any situation.

With a little help from "RAR extras", you can translate RAR's language to your native one.
Pros: This powerful app includes a list of functions commands to repair damaged ZIP and RAR files. Moreover, you can compress files in ZIP, RAR, and RAR 4.x format with this app.
Cons: The user interface may look a little outdated from some people's perspectives.
4. Unzip – zip file opener
---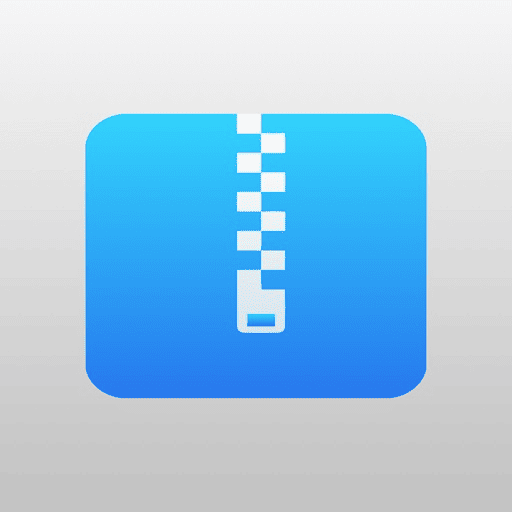 If you prefer more of a straightforward zip file opener for your iOS devices, you should try to unzip by Shuyong Jia. This incredible tool can both zip and unzip your necessary files almost instantly. Plus, its incredibly minimalistic design and user-friendly appearance make it comfortable for every user. In addition, it can run on iOS 8.0 or later. So it would be a strong recommendation if you own a very old iPhone or iPad. Let's check out what's more this app will provide.
Important Features
This app can preview photos or play audio or video directly from the zipped folder. Apparently, it supports almost all the audio, video, and image file types.

You can simply open and decompress various types of compressed files such as ZIP, RAR, Bzip2, LhA, CAB, LZX, BZ2, ZIPX, ISO, and many others with it.

While decompressing, it puts relatively less pressure on your device. You eventually can run other apps keeping it minimized.

It indeed lets your ZIP file with strong encryption.

The app also comes with a helpful guide to make everything easier for you on the very first time.
Pros: It features multiple file transfer ways like USB transfer, iTunes File Sharing, Wi-Fi transfer, Cloud Import/Export, etc. Moreover, it is available in more than 25 different languages, which is really helpful.
Cons: This app is not available for Android.
5. ALZip – File Manager & Unzip & Archive
---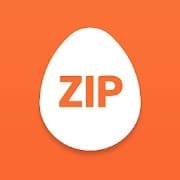 ALZip is one of the best options to choose the app to open zip files as it has come with file compress and file extract features. This file management software will help you to save, copy, move, delete and rename the file. Moreover, this app can compress files into different formats like egg, zip, and alz. Plus, it can extract almost all types of files and spilled archives of egg, rar, and egg. In fact, this software has quite similar properties functions like PC.
Important Features
There will be a user-friendly file explorer interface so you can find local files easily.

You can indeed see image files inside the archive, and it doesn't need to be extracted.

It lets you search files and folders within subfolders.

The software initially allows you to decompress files which is larger than 4GB.

You can customize the background with your favorite picture.
Pros: There will be drag and drop functions to help you move or copy folders in file explorer. In addition, you can open compressed archives and add files to your favorites.
Cons: This app doesn't provide color and font customizing options.
6. Zipify: Files Archiver RAR Zip Unzip files
---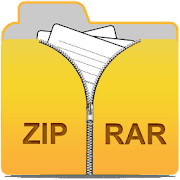 Zipify has come with a bunch of handy features that will work as Zip Unzip file manager and file explorer. This software supports file extractors, and it helps in files Archiver of RAR, zip, and unzips files. In addition, you will find multiple compression formats are available for Android. Likewise, the app is an archiver for zipping, RAR, 7zip, and other compressed files. And Rar extractor supports zip file viewer, WinZip, zip extractor, and file extractor for your device.
Important Features
There will be open zip, RAR, and unzip files extractor to help you unzip or open zip files and to decompress the file.

You can apparently uncompress or compress the file with a zip opener and archiver.

Initially, you can open RAR files in the RAR viewer and unzip other files in a reliable way.

The app indeed allows you to browse multiple files in the RAR file manager at a time.

You will find the unzipped files are being gathered in separate folders.
Pros: This software has multiple language support. Besides, there will be separate folders for all compressed and extracted files.
7. unzip tool(zip/rar/un7z)
---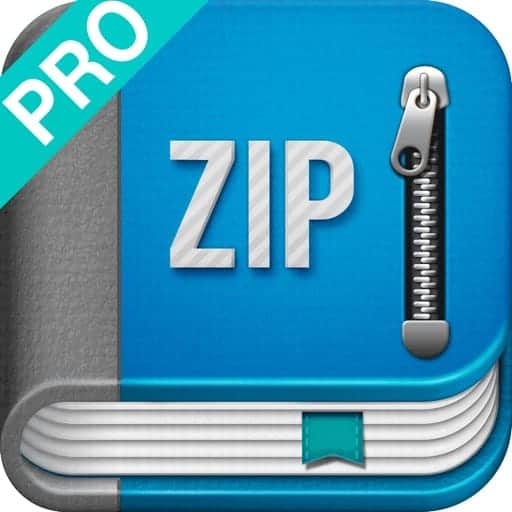 unzip tool is one of the leading apps to open zip files for iOS device users. The software has arrived with multiple features, including ZIP, UnZip, Un7z, UnRAR, office file viewer, file manager, and so on. Moreover, you will find a media player, and it supports audio like MP3, Apple lossless, and AAC. Similarly, it supports video files like MP4, M4V, and MOV. Besides, you can view image files GIF, PNG, JPG formats and in other plain text files too.
Important Features
The app generally allows you to unzip or unRAR files from other applications.

You can certainly compress files and folders in ZIP files. Plus, it lets you decompress the 7z file too.

It lets you easily open and extracts files from compressed files like ZIP, 7z, or RAR.

The app has made it easy to import and compress photos and videos from the camera roll.

This application supports Microsoft Office documents and PDF files.
Pros: The software lets you import files from iTunes. Additionally, you can easily download or send files from or to Dropbox, Box.
Cons: The app takes a little time to unzip any files.
8. ZArchiver
---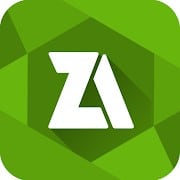 ZArchiver is a fully-fledged archive management app and has a very functional interface. This app helps to create, decompress and view archive contents. Besides, you can open an archive file from your mail applications and open the compressed files too. The only thing you need is to select the files and click on the icons and compress them from the menu. And to extract any file, you have to click on the archive name and select the 'Extract here' icon.
Important Features
You can easily create 7zip, bzip2, gzip, XZ, tar, zst archive files.

The app certainly allows you to decompress zip, RAR, rar5, iso, Izma, dmg, chm, img, egg, alz, and so on.

You can indeed view archive contents including 7zip, rip, iso, cab, rpm, img, wim, egg, ECM, XZ, and a lot more.

This useful file explorer app lets you find a partial archive decompression option as well.

You can also create and decompress multi-parts and password-protected archives.
Pros: The handy zip opener lets you edit, add, delete files from archives. Moreover, you can extract split archives, including zipping, RAR, and 7z.
Cons: The application takes time while opening or creating any folder.
9. Zip Viewer – Unzip and Archive
---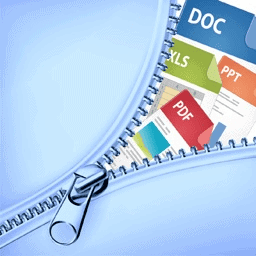 If you are looking for the easiest way to open and extract zip files, archive, and store files, Zip Viewer will take the first place easily. The app helps you to open zip file attachments from email, safari downloads, and other applications. Moreover, it has a share or open feature and also password-protected zip files. Furthermore, the zip files are automatically stored and extracted in the application document management system.
Important Features
The app certainly supports iWork and Microsoft Office documents.

You have to install the app straight from the app viewer.

This app also made it easy to import zip files from Dropbox or box and iCloud drive.

You will find Rich Text Format and PDF format available in this app.

The application indeed supports images, audio, and video file formats.
Pros: You can share the extracted files through Facebook, Twitter, email, and other applications. Additionally, you can download the complete file with iTunes file exchange.
Cons: Sometimes, the app gets frozen while loading.
10. 7Z – Files Manager: Zip, 7Zip, Rar & archive files
---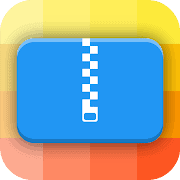 Finally, it is 7Z – Files Manager, which I am going to recommend. This app has a unique approach, and you can take control of archive files like zip, 7zip, RAR, APK on your device. This powerful file transfer app protects your files and folders with password-protected zip files. Moreover, it helps to reduce the file size and allows you to compress multiple files into one single file. Furthermore, it supports compression formats like LZMA, DEFLATE, XZ, and so on. Also, you can unzip the file whenever you want.
Important Features
You can Initially create archives with high compressions like Tar or 7Zip.

The app certainly supports archive formats and types like 7z, zip, jar, RAR, apk, etc.

You can browse multiple archive contents files within supported formats.

The app lets you unzip or extract zip files, 7Zip or 7z, which are encrypted with passwords.

The app also has a very intuitive files manager, and you can move, copy and delete files easily.
Pros: You can create, extract or unzip files even when the application is closed. Besides, the file association like 7z will help you to open files by selecting externally.
Cons: This app doesn't support using a camera or flashlight on your device.
FAQ
---
Q: Can I open a zip file on a smartphone?
A: Yes, you can open a zip file on a smartphone very easily. There are certainly a lot of free and paid apps to open zip files. On both Android and iOS devices, you can use those apps to open, create and unzip any files. Most of the apps even support almost all file formats and come with other related features.
Q: What app can I use to open ZIP files?
A: WinZip, Unzip, and iZip are the best apps to open zip files on smartphones. Here, iZip is the best option for Android users, whereas UnZip is the best for iPhone. WinZip is indeed available for both Android and iPhone users. All these three apps let you handle zip files just like you do on your PC.
All of them come for free, and you can pay them for a premium subscription. You can also use Zipify, ALZip, Zip Viewer too and they won't disappoint you while handing you your zip files anyway.
Q: How do I unzip a WinZip file for free?
A: Using Winzip is easy and effortless. Unzip files with WinZip is also very easy, and it will require just a few taps only. Once you install WinZip on your device, you need to open it. On the home page, you will find the file pane.
Here, you have to select the file or files you want to unzip. Once you select the files, there will be an option that appears, Unzip. Tap on it and then save it if you want. That's how easier it is to unzip files with Winzip.
Q: Which app is the best for iPhone to open a zip file?
A: UnZip, Zip Viewer, and WinZip are the best apps for iPhone to open zip files. Here, all these apps are free to install and use. They also provide paid subscription options as well for more functions. You can indeed use these apps to create, extract, unzip, and share zip files easily.
Finally, Insights
---
So, from now on, you need to open your PC just to unzip or create zip files; you can even share the files using the best apps to open zip files I have mentioned above. Do you know any other zip file opener apps that I missed to list here? If yes, please share it right below in the comment section.
We are always eager to learn about the best apps that are not familiar to us. Also, share with us your experience of using the apps I have already listed here. Your feedbacks are our inspiration to work hard. Thank you for your time.