As people of today's day and age, we can easily understand the value and widespread phenomenon of cloud computing worldwide. With the development and usage of the cloud, the number of threats and unwanted activities has also seen growth to a great extent. Even due to carelessness and unthoughtful practice, the chance of getting affected is higher in the cloud than in the traditional on-premise hardware-based process. To be safe in the cloud, an ideal cloud antivirus that can scan, fix, and restrict the threat coming from the main administrator is what we should use. It can also help us to protect our data, privacy, and also banking information. 
Best Cloud Antivirus
---
The recent developments in machine learning and AI has improved the performance of cloud antivirus a lot. If you are wondering which antivirus you should use, you can go through this article as this emphasizes the most popular cloud antivirus and its features. 
1. Sophos Endpoint Protection
---
This is one of the dominating cloud antivirus available in the market. Developed and supported by a British company that trades antivirus software in the market.  It comes with automatic detection and eradication of any kind of virus from your cloud storage. Besides, if you plan to use it for a long time, you can use it for 30days on trial without any payment before finalizing any decision.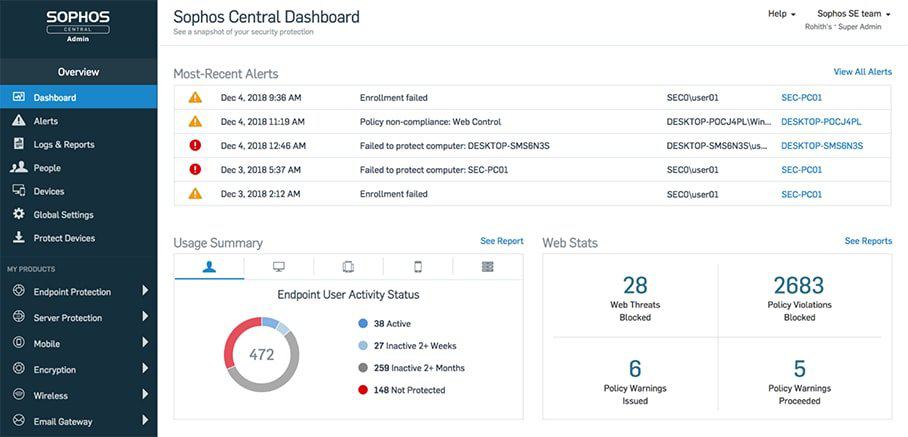 Features of this Antivirus 
A great antivirus to use as it offers a single console that can be used for keeping all of your cloud applications and storage safe and secured. 

Specialized in eradicating and safeguarding your devices. Even if you are not aware, it will notify you as soon as it detects a virus. 

To ensure safety, it performs a series of activities that starts with identifying and examining the virus. Then evaluates the reaction of the virus to reduce the chance of further attacks. 

Strategic implementation is not dependent on the virus's nature and makes sure that the performance of your system does not degrade and can maintain the optimum output. 

Also available for Windows and macOS while the development is backed by one of the largest suppliers of antivirus software. 

Automated malware clean-up, report generating portal access, and cloud-based admin panel is also available with the free trial.
2. Webroot
---
Webroot has already earned the reputation of supplying top-notch internet security products all around the world. Developed by an American Company and referred by the large corporations and micro consumers. This cloud antivirus is known for its Threat Intelligence Platform tools that incorporate overview scan up to three times a day to protect your system from being affected.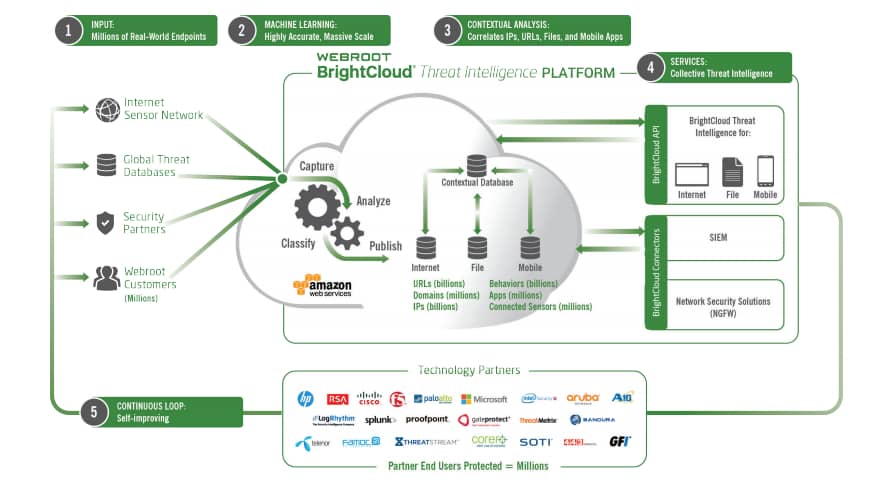 Features of this Antivirus 
This security system of this antivirus uses a multi-vector system to provide defense across all online platforms that include email, browser, and useful files. 

Just like the previous antivirus, 30days free trial is also available for this software. You can evaluate the performance of the security system to avoid losing money. 

Security Awareness Training is also available on their website to enable you to make smart decisions for keeping your business safe. 

Comes with Domain layer security that can stop up to 90% of malware and guards your DNS across various local and guest networks. 

It has a sole management console through which you can scan your system without waiting too long as it keeps a log and completes scanning within a second. 

But the support team does not respond frequently, and if the software blocks any safe websites mistakenly, it will take time to unblock them again. 

Also, the system analyzer can also help you generate an effective report by analyzing the hardware performance, os layers, and applications. 
3. Panda
---
Panda is one of the prominent antiviruses available in the market. It has been dominating since 2009 and ensures security for cloud, windows, mac, and android operating systems. It has a 100% virus detection ratio and can protect you while you are playing, working, or browsing the internet. Besides, easy installation and eradication of frequent updates have set panda cloud antivirus apart from other antivirus.
Features of this Antivirus 
This software is really cheap. Even in the free version, VPN and firewall security protection are available. 

Incorporating the latest technology has enabled it to use browser cache to generate malware signatures that help protect your valuable data and device. 

Its security function is up to date and highest of all. It also works offline mode to store various malware signatures in the cache folder and act accordingly.

Can protect your cloud storage by detecting threats and notifying them in time. Even the offline system uses the cloud to do all the work, so there is nothing to update. 

Although it encrypts all of your data and communication like texts, pictures, and so on but never store any files or share your information. 

Panda internet security lets us surf through social media channels, youtube, sports channels, video/audio streaming without sharing any personal information.
4. Symantec Endpoint Protection
---
This cloud antivirus is developed and maintained by an American company that has achieved the 'Best Protection' award in 2017. This antivirus can be used best in any operating system like mac, windows, and android as it is completely cross-platform. On top of that, it is focused on releasing regular updates and incorporating modern techniques for protecting your resources from any threat.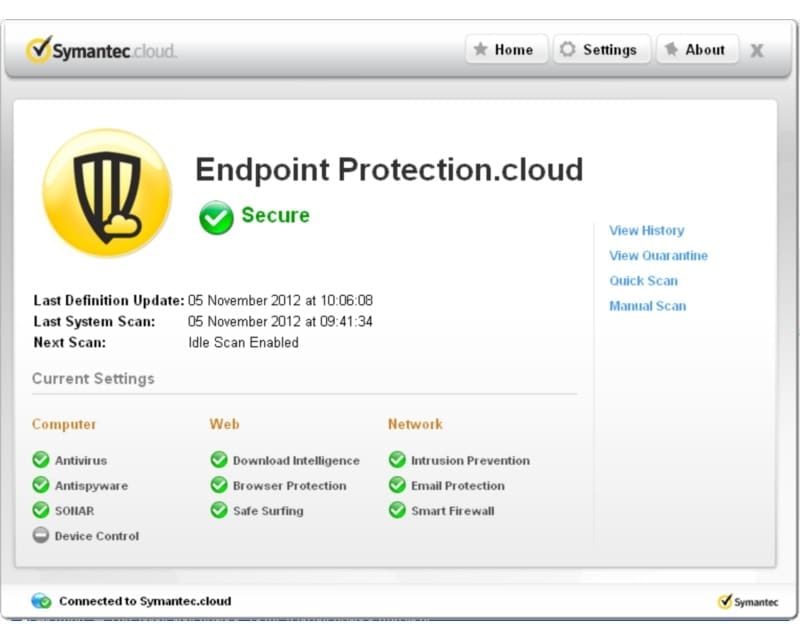 Features of this Antivirus 
As already described, it emphasizes regulating processes while machine learning and threat analysis are used to detect threats. 

Contains built-in network and device management tools at the endpoint that apply network assessment rules for safeguarding your data. 

Installation and management of this antivirus software are really easy, and you have to be an admin to access every corner of the console. 

Artificial Intelligence has been implemented for protecting, detecting, evaluating, and responding to the advanced threats that can target your endpoints.

Can prevent and reduce the impact of attacks like stealthy malware, credential theft, and living off the land.

Sophisticated attack analysis tools can reduce the chance of persistent threats and prevent theft of AD credentials.
5. ESET Endpoint Security
---
This antivirus is focused on providing service for both individuals and at the enterprise level. Developed by a Slovakian IT company producing and supplying security products across the world since 1992. They have been awarded for delivering the best security management and suitable for any business to protect workstations, file servers, mobile devices, and organization's email.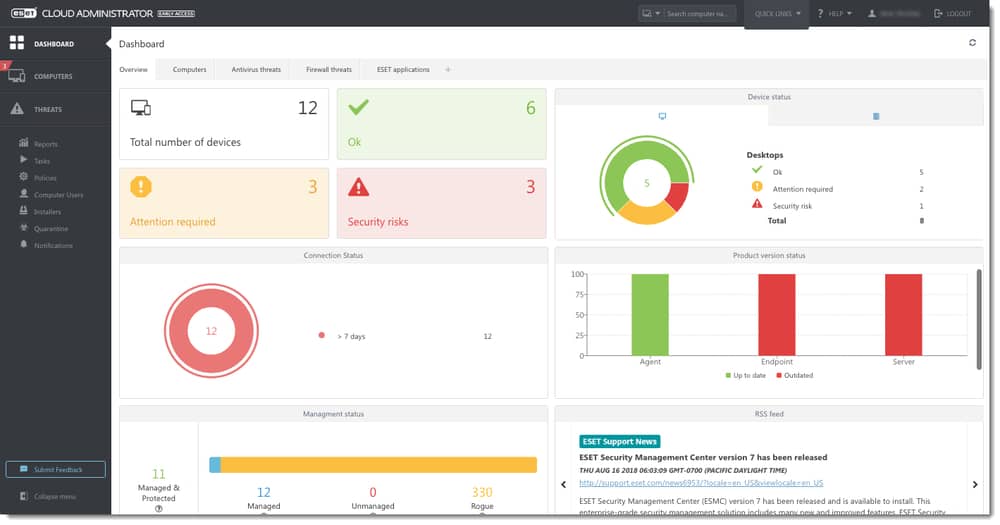 Features of this Antivirus 
Known for the highest level of security and inherits all the modern technologies like Machine learning and multilayer shield system for defending threats.

This software detects threats at three levels: during execution, before execution, and late execution for securing consumer data. 

ESET can detect the threat beforehand through its ransomware layer, which is coated within the antivirus software. 

 Easy to install and handle. Besides, a user-friendly user interface and customer care can provide help to mainstream users.

Maintains an astonishing rate of successful virus detection and produces minimum false positives. It lets you manage all endpoints, servers, and mobile devices with a single console.

Evaluates threats automatically and combines machine learning, human interaction, and cloud augmentation to deliver the most advanced malware protection. 
6. Comodo
---
Comodo is a kind of cloud antivirus that focuses on giving you a safeguard from any kind of malware. The system is regularly updated while modern technologies like auto-sandbox, virus monitoring, and behavior analysis are incorporated for generating the highest security. Besides, installing and configuring this antivirus is simple and straightforward. Even if you are using it for the first time, you will not need any help.
Features of this Antivirus 
This software has introduced Viruscope technology which helps to identify and block the infected files from spreading further.

Intended to protect you from any kind of virus that may affect the system in real-time when browsing or downloading any file from an unknown or unsafe source.

Comodo antimalware can provide complete fortification through its automatic risk detection and self-denial engine. 

While playing games in the cloud, it can detect zero-day malware while restricting all the annoying pop-ups or unintended interruptions. 

You can schedule the scanning and secure all the devices using a single admin console. It employs a firewall to prevent a malicious application from accessing the computer. 
7. Immunet
---
The cloud antivirus that is already described above can provide great protection when your system is online or using the cloud. But they become disabled when you go offline. But Immunet is great security software that keeps scanning your computer through its ClamAV detection engine. It can identify and remove viruses or infected files instead of restricting them from scanning the computer even when you are not on the internet.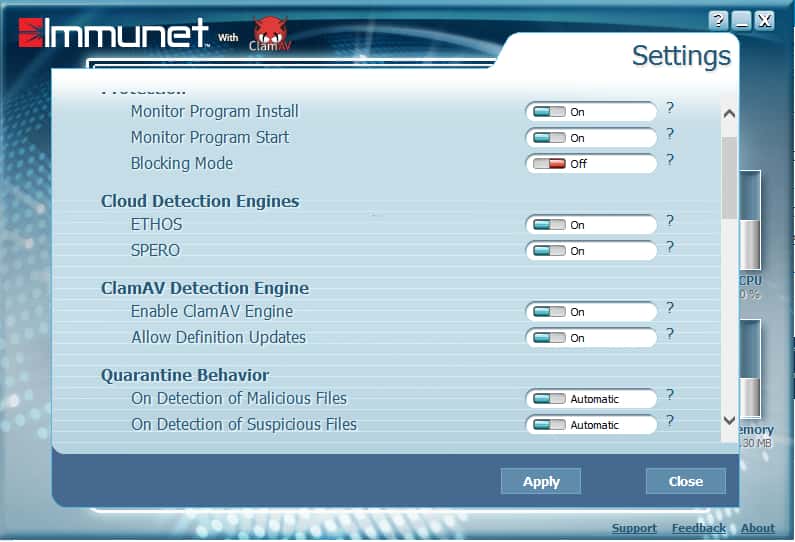 Features of this Antivirus 
This cloud software is focused on using the cloud community to enhance malware and antivirus protection capability. 

Able to provide security for all the latest threats that include viruses, spyware, bots, trojans, worms, and keyloggers. 

You can scan your network using this antivirus as it offers to scan three kinds, and they are Quick On-Demand and On-Access Scan.

Very much effective for securing your cloud storage. It can scan every single file in the cloud, including compressed files, and remove the affected files. 

Compatible with PCs, Macs, Linux systems, mobile devices, and virtual environments while you can customize the features for advanced options. 

You can integrate it with Cisco AMP for Networks which can provide an extra layer of security. Besides, you will have full control to track, monitor, and stop malware. 
8. Kaspersky Endpoint Security Cloud
---
If you are a computer user, then you might have heard the name of Kaspersky antivirus at least once. This is a dominating antivirus available in the market for more than a decade now. It is recognized as one of the best security solutions for any of your devices like smartphone, pc, mac, tablet, and Linux distribution as well. You can expect the same top-rated quality in assuring protection for your cloud environment from Kaspersky.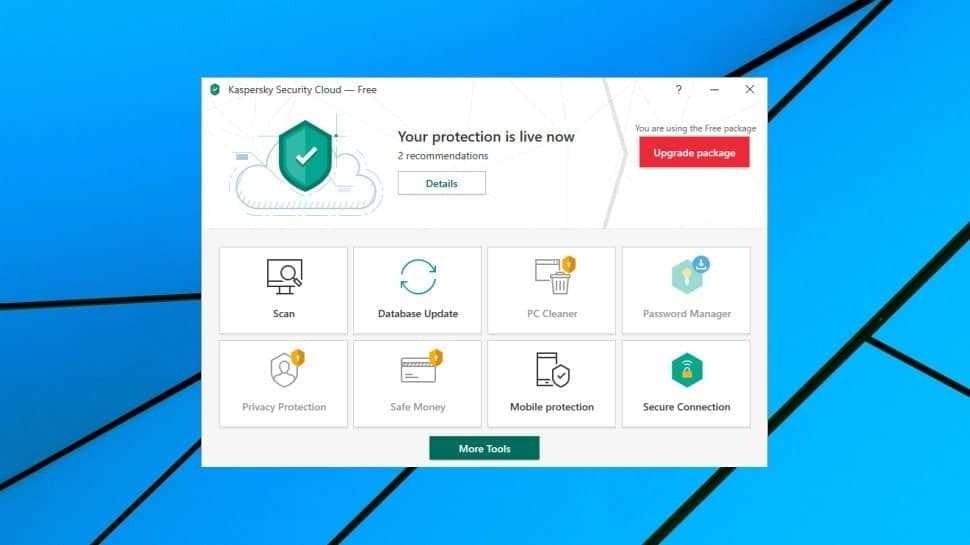 Features of this Antivirus 
Can be used for both individuals and business organization as Kaspersky allows user to scan and detect virus from the available documents within an hour.

Protecting file servers in a cloud environment is the biggest challenge for any organization, and Kaspersky is specially designed for protecting your cloud servers. 

You can easily identify unknown texts or calls and lock or wipe data from a lost device using the admin panel. VPN and parental control options are also included. 

A wide range of tools and features such as password rules, identifying insecure devices, administer camera usage are available that allow you to manage your security more efficiently.

It is trusted by most internet users, and it offers a web console to install an administration network and configure Bluetooth to implement policies for the internet.
9. Avira Antivirus
---
This cloud antivirus is intended for small business although contains all the features that a top-notch antivirus should have. This software is super easy to download, install, and manage compared to another antivirus available in the market. Besides, it is suitable for any kind of workstations like PC, smartphones, and laptops.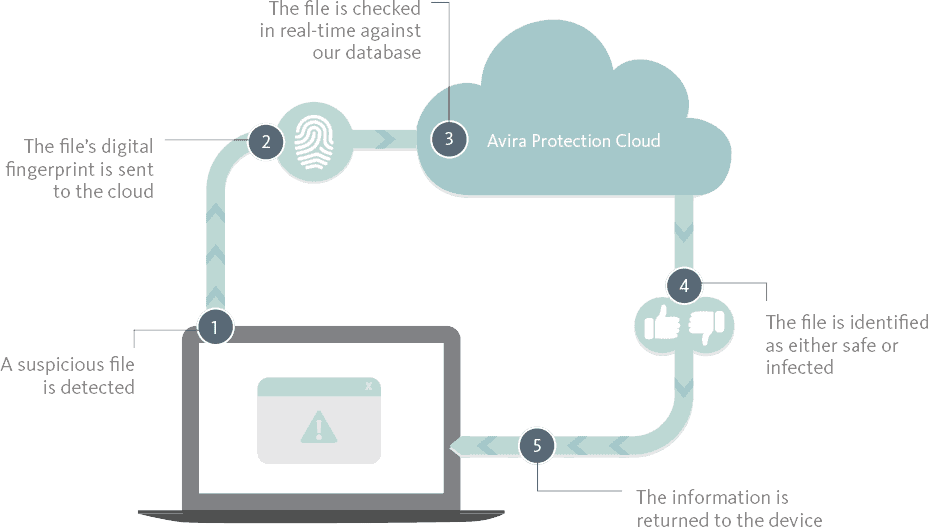 Features of this Antivirus 
Features like real-time threat detection, advanced web protection, and ransomware technology make this security software irresistible.

Can provide on-demand and on-access protection for protecting your critical information stored in the cloud file server. 

Offers advanced network protection that can prevent viruses from spreading over all nodes and maintain the server performance. 

It focuses on increasing server speed and quality through its resource-light technology.  

Can support from 1 to 1000 devices at a time, and using the admin console, you can get the report of occurring events and manage multiple sites as well. 

Protect your business mails from Phishing emails, spam, or malicious attachments, and anti-spam technology can also manage whitelist and blacklist senders. 
10. Avast Business Antivirus Pro
---
If you are looking to secure your business, then Avast Business Antivirus is the best solution for you that comes with numerous features and tools. It is dedicated to securing your laptops and printers, servers, mobile devices, and even webcams associated with your business. This antivirus can be used in  PCs, Macs, and servers also.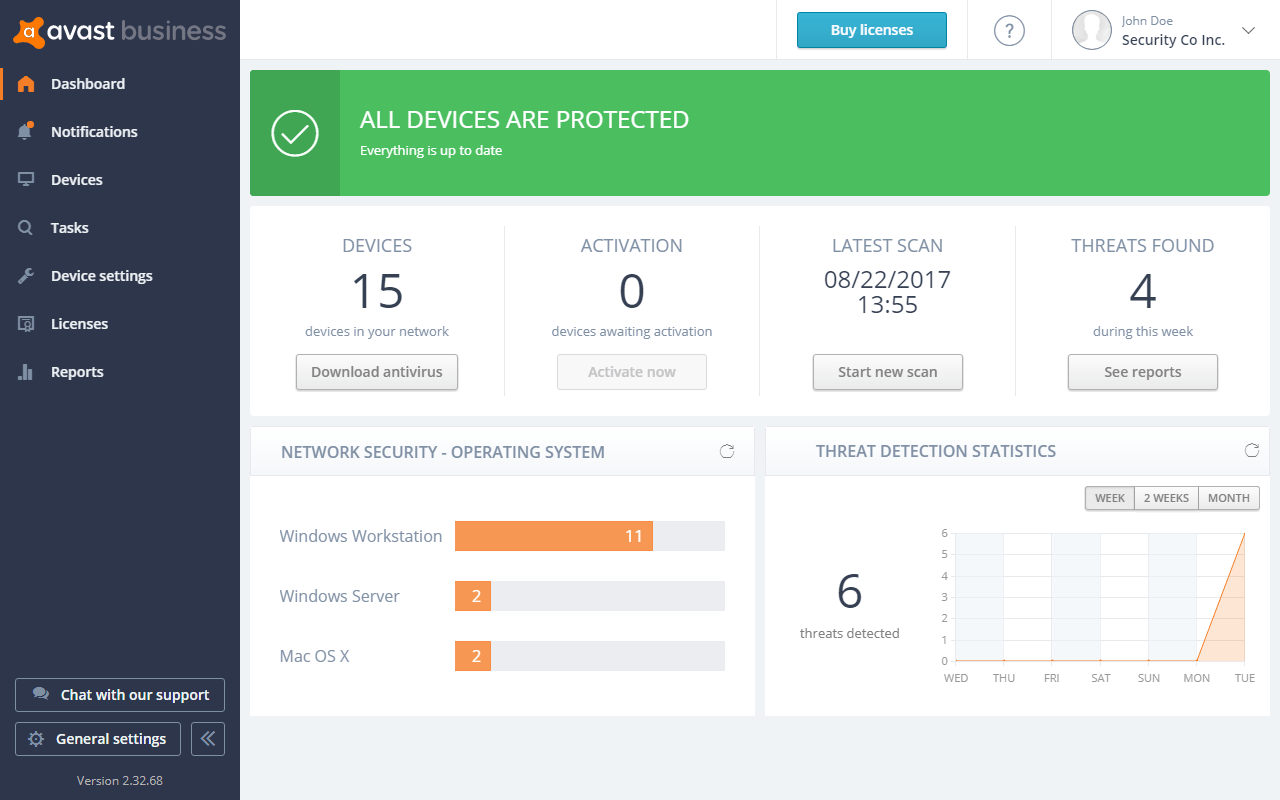 Features of this Antivirus 
Protects your devices and cloud servers from hackers and malware. Besides, a complex shield and unwanted interruption prevention from any host can stop any security threat. 

Focuses on the privacy for sensitive data, and through multilayer security, it is almost impossible for spammers to steal any piece of data. 

Can be maintained through the cloud. You can even set a scheduled scanning for all of your devices at a time. Over 200 billion URLs can be checked within a day.

You can group multiple devices and set a specific set of rules for them. Unwanted websites, applications, and controlled actions can also be triggered. 

The real-time scanner is quick to detect unfamiliar files, and these files are analyzed in-depth for evaluating behavior patterns. 

Already have 400 million+ active users and an active community, and they are contributing to increase the strength of the software by quickly identifying and destroying the threats. 
11. Malwarebytes Cyber Security
---
This cloud antivirus software focuses on being smarter, lighter, and faster than any other antivirus available in the market. They claim to clean the viruses that other antivirus software is not able to. It can be a great solution for your home and business of any size. Besides, this company emphasizes producing smarter ways to defend threats that may grow around big data in the cloud.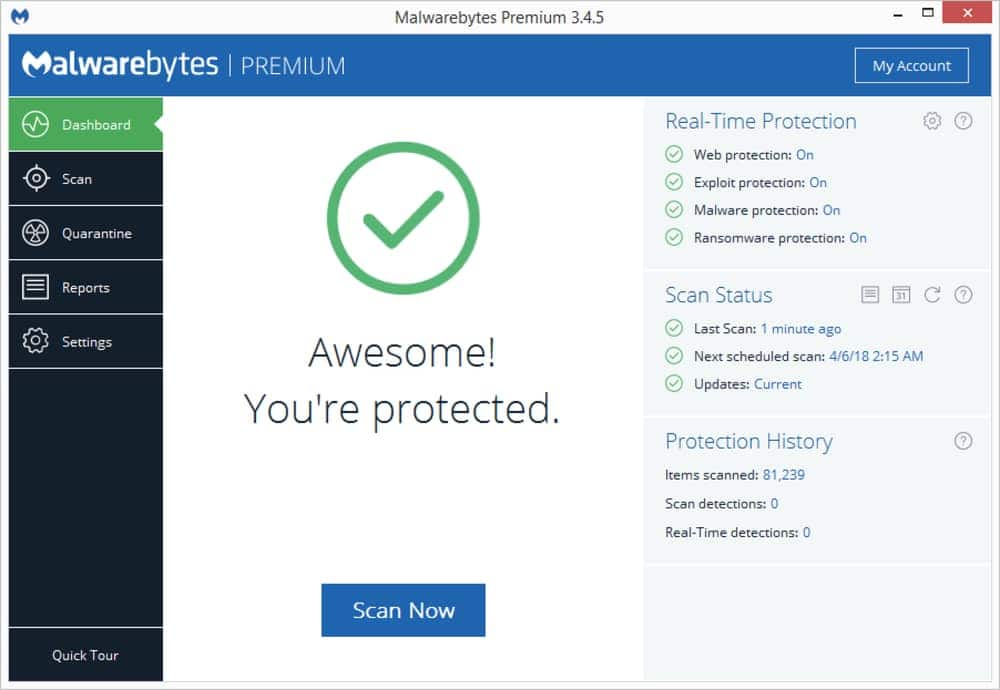 Features of this Antivirus 
This anti-ransomware program is really fast when it comes to scanning your cloud environment. Unlike other software, it does not take a whole day. 

Can protect you in the scenarios like accepting a call from any scammer, visiting infected websites, downloading files from an untrusted source from being hacked. 

Handles and damages all the attack vectors to destroy all the connection patterns using which the hackers can track your server or on-premise systems. 

Only cloud security software has achieved a flawless clean-up score from AV-TEST.org, making this more trustworthy and reliable. 

Works well for detecting the malware that has not been identified yet using technology like behavior matching, anomaly detection, and application hardening. 

Besides, it can stop in-browser crypto hackers and safeguard from browser lockers, browser hijackers, and other modern tactics.
12. McAfee
---
McAfee antivirus is one of the most common names in the field of computer security software. They are operating successfully in the market for many years and have been trusted by most people. This antivirus platform can bring all of your devices under one umbrella. It is specially designed to combine all of your workstations such as PCs, Mac computers, and mobile devices. It is focused on providing top-notch security and privacy protection.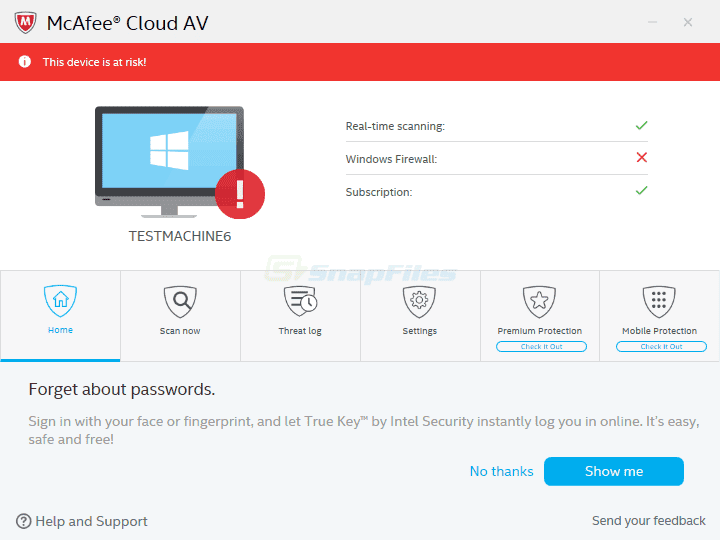 Features of this Antivirus 
This cloud antivirus has incorporated modern science techniques like threat intelligence and artificial intelligence for improving efficiency and performance.

They claim to become the first cloud platform that can protect IaaS, PaaS, SaaS clouds, and on-premise environments.

You can use it for managing your business organization as it can leverage all of your security solutions.

It also meets the latest compliance standards of the cloud environment and manages reputational and financial risks.

Offers a cloud-native insight-driven open-architecture platform, and McAfee machine learning is one of the best in the business to deal with threats. 

You can have better control over your data, which helps you investigate and respond as soon as possible to generate powerful analytics and defend attacks. 
13. SecureAPlus
---
SecureAPlus is a kind of cloud antivirus that tries to integrate artificial intelligence from the first to defend any security threats. As a result of this, it can now successfully identify the virus from day one of release. It is intended to give you better control over the applications and files you are using in your cloud server. Has been trusted by many people from more than 157 countries all over the world.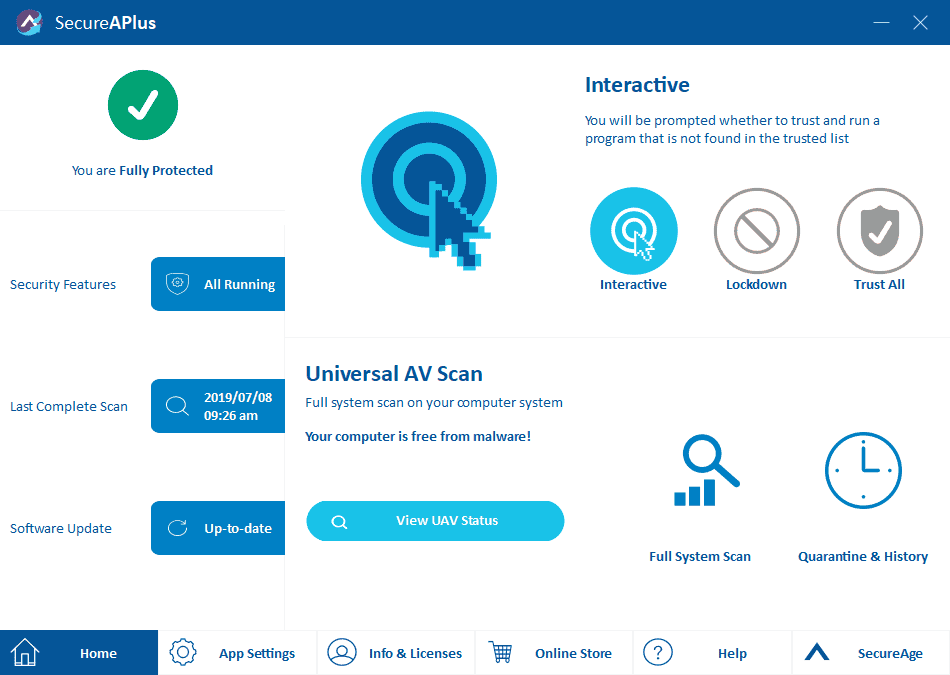 Features of this Antivirus 
Combines AI, antimalware technology, and data-driven approaches to measuring the performance, scalability, and efficacy of the system in the cloud. 

Uses data from real-life deployments to generate better and user-centric solutions when the environment becomes complex while dealing with big data. 

It has developed PKI-based encryption that works as an invincible component behind your data and ensures no gap between security and usability. 

Its encryption method is really useful when moving data across multiple platforms and networks as it produces private and public keys for each content. 

It has a patented whitelisting solution that proved to be eligible enough to protect you from viruses and malware.
14. 360 Total Security
---
360 total security is a cloud antivirus developed by a Chinese company known as Qihoo 360. It is intended to protect your cloud server and computer from internet viruses like Trojan horses responsible for destroying your system. There is a built-in cloud engine that tries to generate security solutions when all the classic methods fail.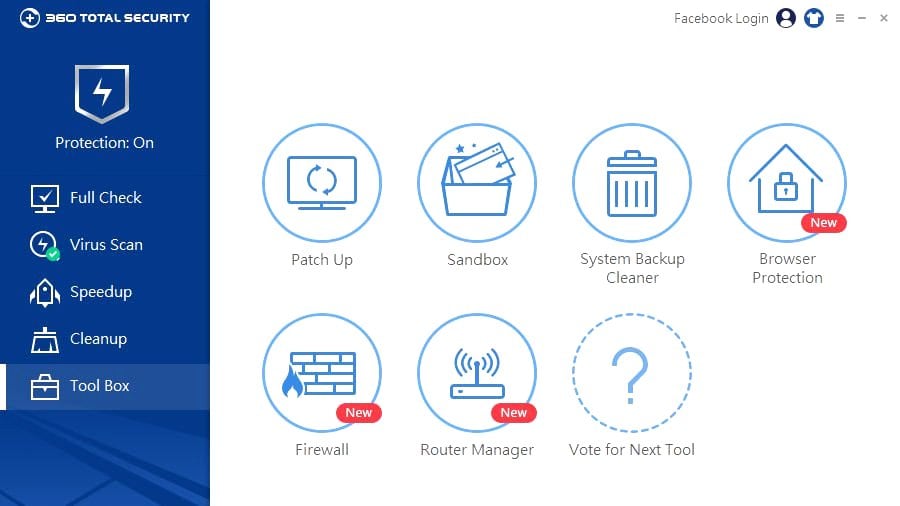 Features of this Antivirus 
They are specialized for releasing security patches for the cloud server and Microsoft Windows, and you can get this system for free.

Known for producing high-quality cloud security solutions such as 360 Cloud Scan Engine, and 360 QVMII AI Engine and Avira.

It has an anti-ransomware engine that can detect malware in real-time and provide the best security solution for your documents on the internet. 

Monitors behavior patterns and generates AI-based solutions as soon as possible to provide a safeguard.

Besides, features like system disk slimming, firewall, ad blocker, clean up, data shredder, Multiple-Engine Protection, Sandbox is also available. 

Also, it is focused on letting you use internet applications like online shopping, contact forms, online chatting, digital payments securely. 
15. Bitdefender
---
Although we have placed this cloud antivirus at the bottom of the list, it is a great security solution that has constantly ranked first in the challenges for protection, performance, and usability. Even it has earned the AV-Test Best Performance award for detecting the maximum amount of malware across the internet. On top of that, prevention from Zero-day and ransomware attacks has set this cloud software apart from others when it comes to security.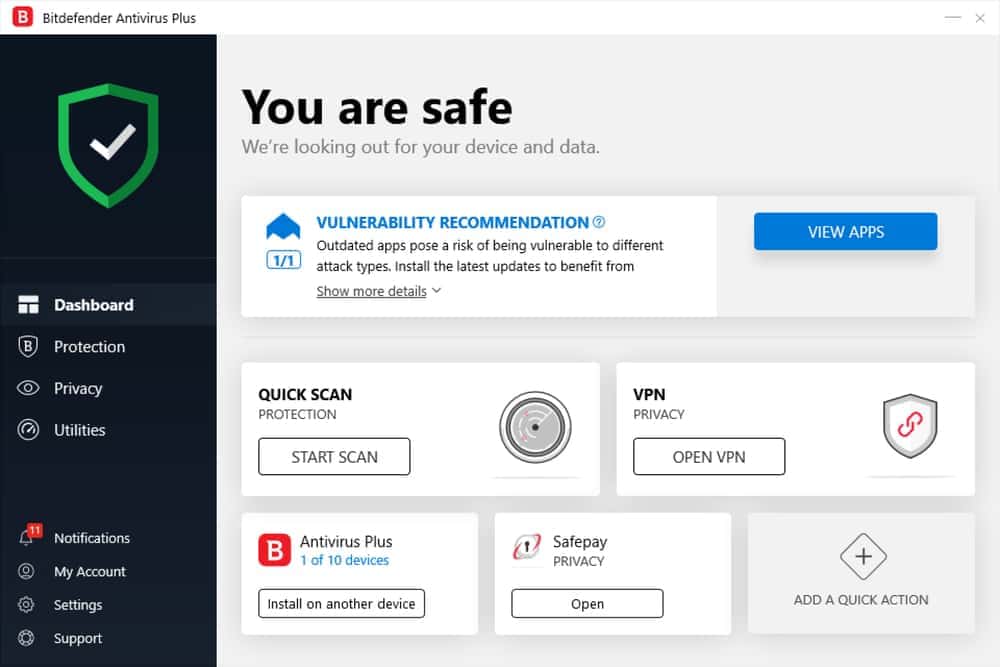 Features of this Antivirus 
Emphasizes email security which is a great tool for reaching out to your clients and customers by combining powerful engines and technologies. 

It helps to stop ransomware, fraudulent attempts to generate unintended results and safeguard electric communication. 

Uses known and cloud signatures to identify more common ransomware attacks and forward them to investigate further. 

Hyper detection at the pre-execution level is available, including features like Tunable Machine Learning Blocks,  Fileless attacks, Blocks PowerShell, and script attacks.

The best part of this cloud software is you can encrypt the whole disk in your cloud server to prevent data vulnerability and data loss. 

It is intended to block web-borne attacks through filtering, enabling admins to identify malicious URLs, phishing, and potential threats. 
Finally, Insights
---
Cloud computing will soon replace the mainstream system. And if you see, all the well-known organizations have transformed into a cloud environment already. It has become important to secure your cloud at the initial stage as handling big data, and managing security will be the biggest challenge in no time.
In the cloud, all the devices and information can be managed centrally, which has opened up a new door for all the antivirus providers to motivate people to understand its importance in improving efficiency and manageability.
We have described the top cloud antivirus that is currently trending in the market. This software is eligible to provide support from small to large businesses. Before choosing the right one for you, you can explore their websites, price plans, and features in-depth.