There are lots of options available in the market for storing your valuable data backup or app development into cloud storage. You can store any well-known third-party cloud services like Google Drive, Dropbox, Mega, or OneDrive. But these options provide some restrictions regarding free cloud space, security – privacy, user control over files, etc. To overcome all those limitations, you can set up self-hosted cloud data storage software in Linux or any other OS. Here in this article, I will share a generic list of best cloud storage for Linux for you, which will allow storing all the data securely.
Best Cloud Storage for Linux
---
Here I will cover both self-hosted open-source best cloud storage for Linux and some third-party cloud web services. That will definitely help you to keep your data safe online and give you access remotely from anywhere on any device.
Free and Open Source Cloud Software
---
Here is the list of best self-hosted cloud software for private and business cloud storage solutions.
1. OwnCloud – Personal Cloud Server
---
OwnCloud is one of the popular and biggest open-source community-driven cloud software available in the market. It let you create an easy-to-use personal cloud server for both home and office use. You can make a Linux-based cloud server using OwnCloud, which gives unlimited storage for storing all data, images, videos, and other files.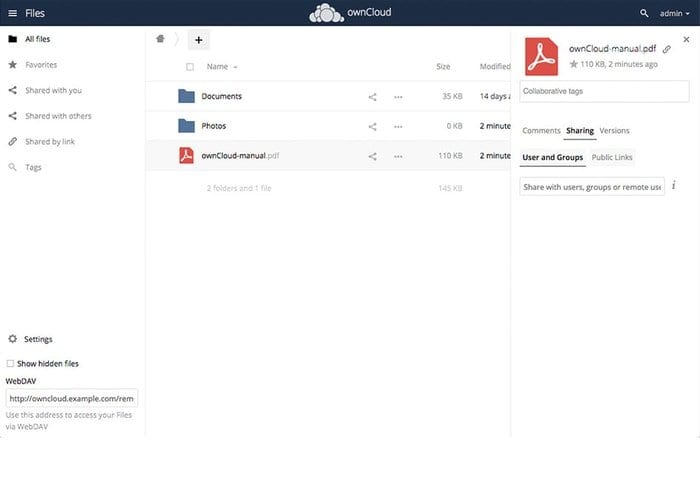 OwnCloud has its dedicated desktop client for all the major OS, including Linux, Windows, macOS, Android, and iOS. When you finish setting up the OwnCloud server, it lets you sync all the data across the devices and give access from locally and remotely using local network and internet, respectively. The deploy packages support all the major and popular Linux distros like Ubuntu, Debian, RedHat, CentOS, etc. You can also have full control over your data and who can have access at all.
2. NextCloud – Private Cloud Software
---
NextCloud is one of the best cloud storage for Linux, which is open source and much stable than any other personal cloud server software out there. It's a fork of OwnCloud community edition, which provides the best Linux-based open source cloud storage solution for your data.

You can install it on any Linux shared server or own server and sync the data and documents across the devices using desktop and mobile clients. Either you can use a web browser or desktop client for sync, share and access your files remotely and locally.
3. Seafile – Enterprise-Class Cloud Storage Solution
---
Seafile is a highly reliable and high-performance enterprise-level file hosting and sharing platform for all the major OS, including Linux, Windows, Android, etc. Besides the enterprise option, it also has a community and free edition for creating a self-hosted open-source cloud storage solution.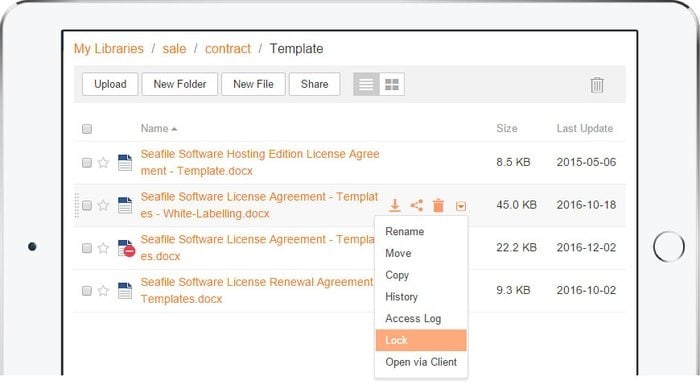 You can easily install on your own server, store files and data, share with others, and accessible through various devices locally and remotely. It has desktop and mobile clients, which offers seamless sync on all the devices.
4. Cozy
---
Cozy is a bit different cloud storage option for Linux. The features and tools are more often concentrated for personal use rather than for professional or business usage. This unique cloud storage solution has the capability to pull various personal information about personal expenses, banking, insurance, shopping, electricity, etc., into your personal cloud.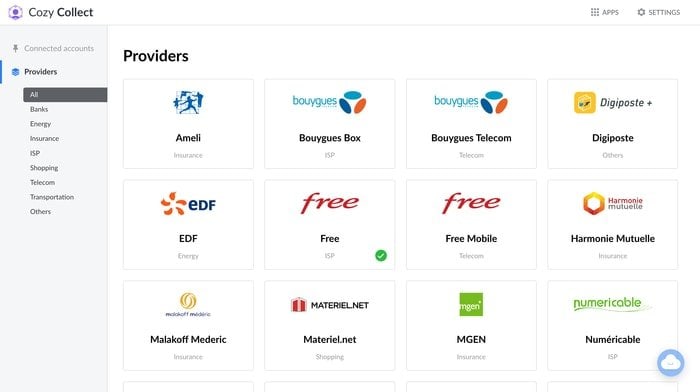 Resource Link: 13 Best Linux Media Server Software for Making Your Own Home Theater PC
Cozy also memorizes your personal password and login credentials for easy access and login afterward, saving time and resources. It supports file storage, sharing, remote access, and multiple devices sync via Cozy Drive apps for Linux, macOS, and Windows. This one is considered as best cloud storage for Linux as a self-hosted personal cloud storage solution.
5. Pydio – Modern File Management Platform
---
Pydio is one of the good options for data sharing and synchronizing across devices. It's a web-rich app that allows viewing various file formats like video, audio, office doc, Pdf, etc. You can set this open source personal cloud storage software for both personal and office use.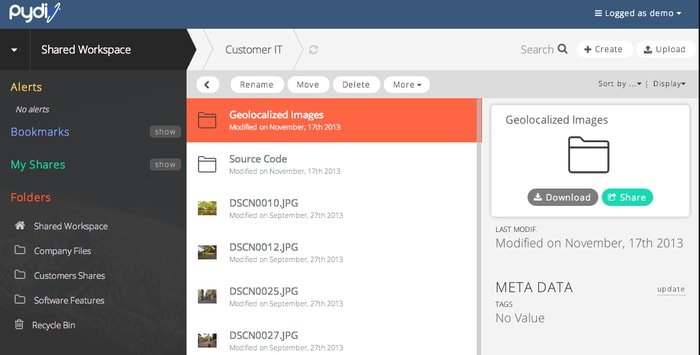 You can modify, access, and share all the files and docs using Pydio client software for Linux, Windows, and macOS. This best cloud storage for Linux offers password-protected sharing and on-demand sub-folder synchronization on multiple devices.
6. StackSync
---
StackSync is an open-source, scalable Personal Cloud solution for Linux. This Dropbox-like cloud server tool is developed on top of OpenStack swift, which focuses on the demand of any organization to store all the data in one encrypted place.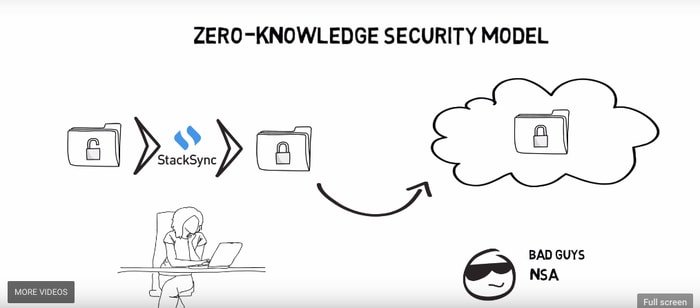 Its cloud server has some optimization components that help lots of users access and share cloud files and documents. All the access and data sharing are encrypted in every user's end. Thus any breach of any data is quite difficult on the organizational cloud server solution.
7. Syncthing
---
Syncthing is an open, trustworthy, and decentralized personal cloud storage for Linux, replacing proprietary sync and cloud services. This cloud storage software truly lets you have full control over all the files and documents, and you can share them via an encrypted channel.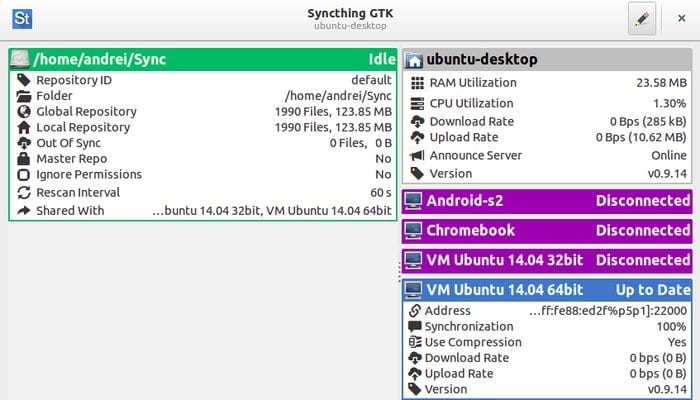 8. NAS4Free – An Embedded Storage Solution
---
NAS4Free is an open-source and free cloud data distributed solution or server distro for Unix-based systems, Windows, and Apple. This Network-Attached Storage OS can be installed on literally any hardware platform and created a centralized and easily accessible service for all your data. Files sharing and synchronizing are supported in all the major OS.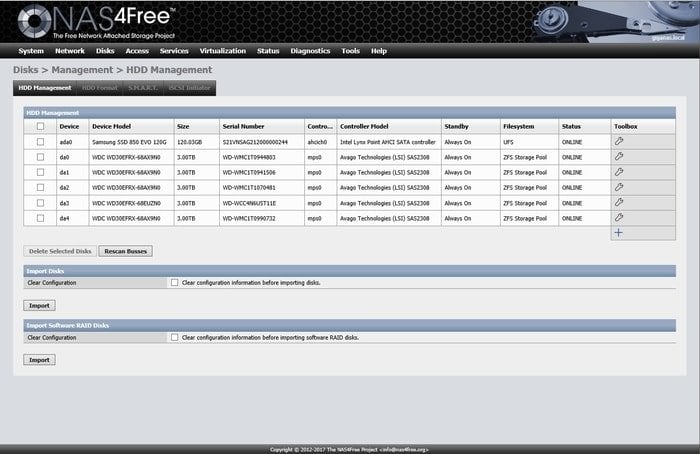 9. Tonido – A Free Private Cloud Server
---
Tonido is the best personal cloud server or home cloud server, which keeps all your files onto the computer and lets you access them through a smartphone, web browser or any DLNA enabled device. You can install and set it up within no time, making your computer a highly secure and reliable private cloud server.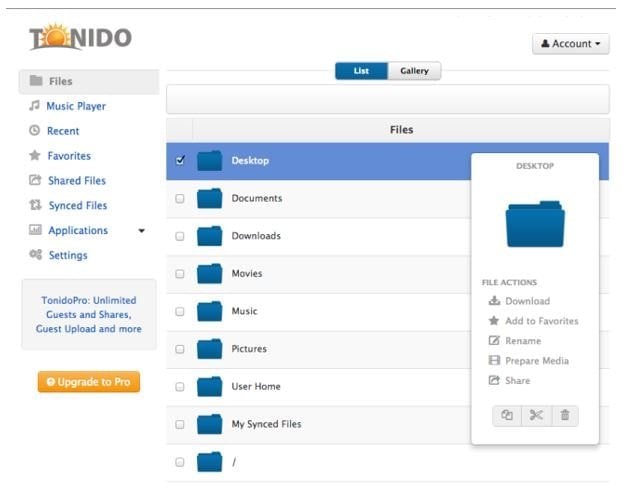 It helps to share and backup large files and have full control over who can access the files, and obviously, you can access any device. You can enjoy all your movies, music, and all other media files from anywhere. Tonido is considered a perfect media cloud server for your family, friends, and colleagues.
10. Git-annex
---
Git-annex is a cross-platform file synchronization open source cloud storage software for managing files with git without knowing what's in it. This git managing software is available for all the major OS, including Linux, Windows, Android, and macOS.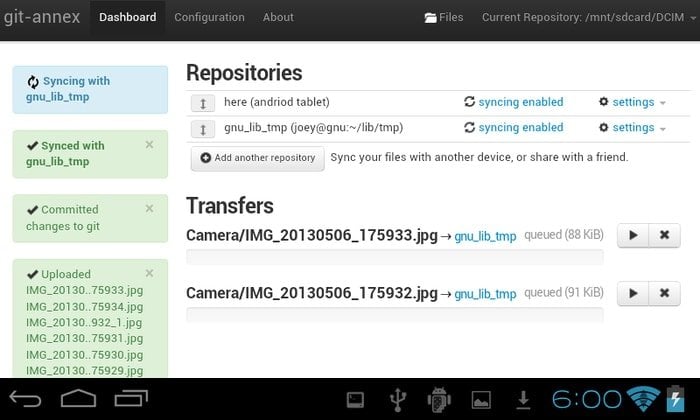 It manages all the git repository without any digital footprint or session into git again. It ensures data duplicity for backup if lost and lets you access it instantly when and as required.
Install Git-annex on Ubuntu Linux
sudo apt-get install git-annex
Best Cloud Storage Services
---
Now it's time to share a list of the best cloud storage services for Linux users. Here I have included all those with a decent Linux client so that data backup and sync can be as easy as possible.
1. Google Drive
---
There is no doubt that Google Drive is the best cloud storage service for any users who want to store all the data and files. It gives unlimited cloud storage for photo backup and a decent storage plan for everyone as free. Though Google Drive does not provide any official Linux desktop client, there are lots of effective and easy-to-use Google Drive clients available for Linux in the market.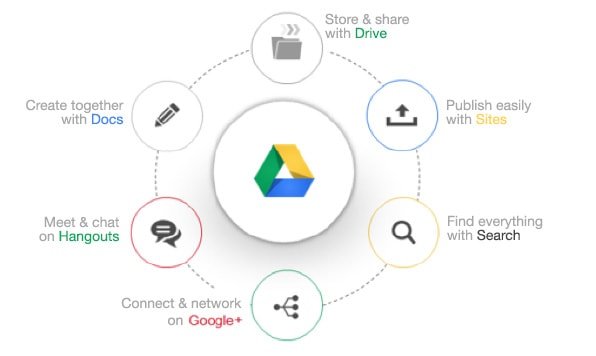 Resource Link: Top 12 Best Google Drive Linux Client Software
2. Dropbox
---
Dropbox is a pioneer in the world of cloud data synchronization. Cloud data backup and sync technology evolve on the hand of Dropbox. It creates a folder on your devices and syncs all the files that you keep into it. Dropbox supports all the Linux desktop environment and other major OS. It also provides an official cloud sync desktop client for Linux.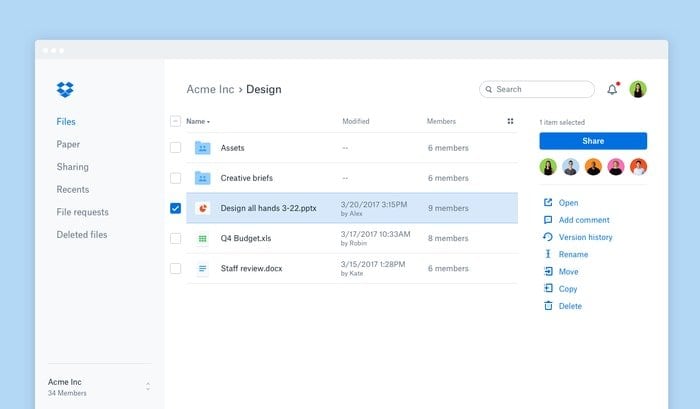 Download Dropbox Client for Linux
3. Yandex.Disk
---
Yandex.Disk is a cloud storage and synchronization service available for all the major platforms, including Windows, Linux, macOS, Android, etc.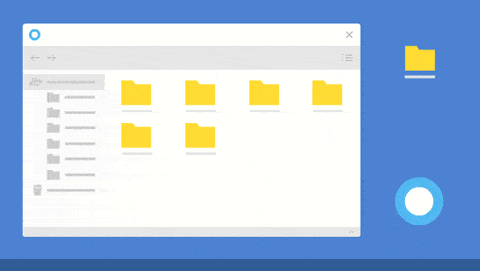 It provides a device client that allows users to sync and share the stored files and documents with others. It also has a built-in flash player that lets you preview your files and documents.
4. Mega
---
Mega is another best option for saving your data online. This cloud storage service uses encryption technology in every end while transferring data. Mega offers both free and a money-saving paid option, but a free package is quite enough for normal use as a daily driver.
5. pCloud
---
pCloud is an excellent option for all users from Linux, Windows, macOS, Android, iOS, etc. It's a secure and easy-to-use cloud service, which gives a decent free package for storing all your valuable data.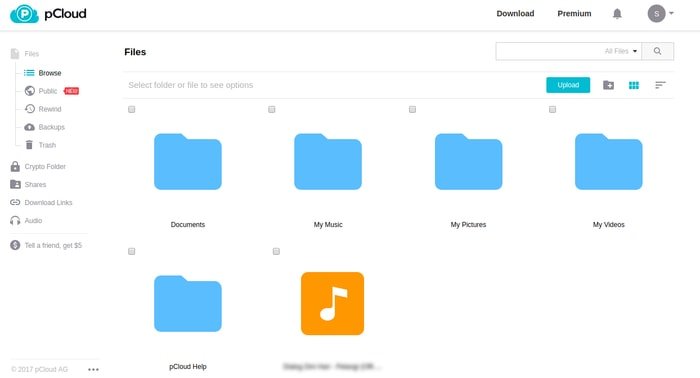 Users can sync all the data across the devices and access them locally and remotely. All the files and documents with you, anywhere you go and share with anyone with manual encryption.
Final Thought
---
With this list of Best Cloud Storage for Linux, I have come to the end of my article. I hope it will help you set up a secure and reliable personal cloud server or choose the best cloud service for storing all your valuable pictures, music, movies, and documents.
All the above cloud software or services are for all the major OS, but as this site is on Ubuntu Linux, I focused on Linux. But Windows and Mac users also will be benefitted as well.
Did I miss any important best cloud storage for Linux here? Please let me know in the comment section, and I will include that one in this list. Share it with your friends and family on social media, and let us live forever.