Most often, the job holders and other parents who need to work outside face the biggest problem with their kids. They cannot personally look after their kids who are at home or in school. As a result, they cannot concentrate on their work properly. And nowadays, kids also have their smartphones, and so, there's a way left to track them out. Well, the best family tracking apps can initially help you learn exactly where your kids are and what they are doing. If you didn't even use any of these apps, you shouldn't skip a word here.
Best Family Tracking Apps to Track Your Kid's Location
---
Thanks to lots of third-party GPS location apps builders who developed a lot of the best family locator apps. And most of them come for free and are jam-packed with lots of useful features. That's why it was pretty hard for us to select only 10 apps only. But we only focus on the most number of family tracking functions with strong parental control support. And then, we listed the best apps with their respective details. So, check out the apps to get the most appropriate one for you.
1. Life360: Find Family & Friends
---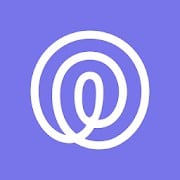 You can make your daily life safer by keeping continuous connections with your loved ones through Life360. This app can keep unentrapped connections with your family or friends via the GPS of their device. It makes even more sense with its intelligent AI, which can notify you about the activities of your dear ones.
Meaning, you don't have to keep an eye on its in-built map frequently to know if they reach home, school, or office safely. Moreover, its modernistic interface makes it more at home to use for everyone.
Important Features
It initially offers driving detection features such as hard brake detection, over-speeding detection, and many more. It eventually provides a safer driving habit to all your family members.

This app can automatically detect and respond to any deserter or SOS moments rapidly. Even if you can't reach your family by phone, the support team will do that for you.

There is travel support with trained agents who might help you in unknown places.

Any sensitive information of your family members is completely safe with this incredibly secure app.

You can chat with your dear ones in a private channel in this app. You can also share the location through chat.

It even shows the health status of your phone to connected people. For example, it can tell your dear one your phone is about to die or if you are using it while driving.
Pros: This app provides 24/7 roadside assistance service. Apparently, it includes 50 miles of out-of-cost towing. Moreover, you can see the location history of every single people who are connected to you through Life360.
Cons: This app only runs on the relatively latest Android and iOS smartphones.
2. Find My Kids: Family phone tracker & GPS tracking
---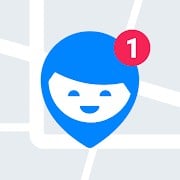 If you are searching for a suitable app to easily locate your kids, then you shouldn't hesitate to try to Find My Kids. The GEO TRACK TECHNOLOGIES INC made it to provide the guardians full monitoring of your kids without disturbing them. With this app installed, you can feel worry-free than ever, knowing that the private data of you and your kid are in a safe hand. Moreover, it comes with an amusing user interface that is comfortable to use for everyone.
Important Features
It generally provides the real-time location of your child. Apparently, it uses the GPS of your child's device to show you his/her location.

You can indeed see the full history of your kid's movement on a map view and make sure your kids are in safe zones.

This app will give you notifications regarding your kid's activity or any emergency situation that occur to your kids.

Apparently, this app lets you see the full usage history of the smartphone of your kid. It means you can see what app they used on their phone and for how long.

There is a convenient chat system featured in this app.

You can eventually record the surrounding audio of your kid's phones silently and know what your kid is up to.
Pros: You can send a loud sound to your kid's phone if they don't pick your calls. It also works even if your kid's phone is on silent mode. Moreover, it let you create awesome and fun full task for you kids with it.
3. Glympse – Share GPS location
---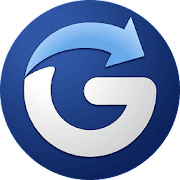 Next, it is Glympse, the fastest and safest family tracking app for both Android and iOS devices. This user-friendly app provides one of the best ways to keep your family and friends safe. Unlike most other apps, it provides highly accurate locations of the connected people. The best thing about this app is, it can run in the background without hampering device performance. In addition, it is relatively smaller in size and runs lag freely.
Important Features
There was initially no signing system on this app. This feature ultimately makes it one of the best family tracking apps since it can't store your data and sell them.

You can also share your live location with others or request their location. Apparently, the receiver doesn't need to have Glympse on his/her phone to see your shared location.

All the follower peoples are art one screen. Meaning you can see the locations of all the connected peoples on the map simultaneously.

It can indeed be used anywhere in the world without facing any hassle.

You can also add people in "Favorites" to reach them easily.
Pros: There is a history showing option in it that shows you where your dear one visited. Additionally, it let you stop sharing your live location whenever you want.
Cons: You may face some issues if your smartphone is too old.
4. Foursquare Swarm: Check-In
---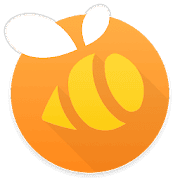 You won't have to remember all the places you visit once you install Foursquare Swarm on your phone. This mind-blowing app can keep track of all the places you have visited. All you have to do is sign in to it and press "Check-In". Using this app is wholly hassle-free. Apparently, all the features and settings are easy to reach. It has one of the most elegant and minimalistic interfaces as well. Additionally, it is an incredibly powerful app that fluently works on all the corner of the world.
Important Features
It can automatically grab the location through your phone's GPS. You can also add manually if you want.

This app initially lets you put notes regarding your location. Apparently, it helps you remembering what you are doing in that place.

You can directly share your location or the coordinate of the previously visited places with your friends. So you apparently won't have to explain the whole address to your friend.

This amusing app is also able to keep track of your weekly streaks.

It indeed offers "Find friends" features that let you know who is using Foursquare Swarm on your friendslist.

You can save location from your friends or of your own. Eventually, it is an easier way to reach details of the place that you are interested in.
Pros: You can rate any place on it, considering your experience over there. Again, it's an account-based app, and meaning you will never lose your data.
Cons: This app lacks the ability of a continuous tracking system of family guiding.
5. Google Family Link
---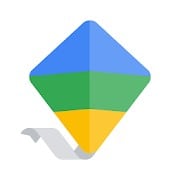 Google Family Link is very handy for those who want to set digital ground rules for their children or teens. This software allows you to create a google account for your child, which is the same as your account. Definitely, you can access most google services using this account. In addition, the app will show you their activity and how much time they're using on other apps. Also, you can see daily, weekly and monthly reports as well.
Important Features
You can block or approve any apps that the child wants, and the decision is yours.

The app indeed lets you hide some certain apps, and you can manage in-purchases remotely.

It will suggest lots of teachers-recommended apps, and you can set them on their device.

This software will also help you to locate your child from anywhere with their device.

To locate your child, it needs to be activated and connected to the Internet.
Pros: The decision is up to you to set limits on their screen time, and you can find a good balance with it. Moreover, You can directly lock the device if you think it needs a break.
Cons: Sometimes, the app disconnects while playing YouTube shorts.
6. Durcal – GPS tracker & family locator
---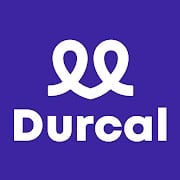 How about a family tracking app that comes with a GPS locator and a smartwatch? Well, Durcal has come with some advanced features, and it will help you track your family in real-time. And if they run out of battery or they don't have any device with them, you can find them on the map real quick. Moreover, this application will help you connect with emergency services and is quite reliable in any situation.
Important Features
The application will show you medical history data with GPS smartwatch data.

You can enter or exit notifications from your place in real-time.

It will also show vital signs, including pulse, blood oxygen, body temperature.

You can simply share your location with your friends and work with mutual consent.

The app eventually lets you check your family member's fitness activity with details.
Pros: The application will notify you if anyone faces an emergency, and everyone will receive a message to track the location. Additionally, you can connect with your close circle, upload photos and make a call too.
Cons: The app may drain your battery charge too faster.
7. Sprint Family Locator
---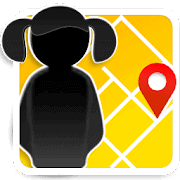 Why not try the best family locator app that will help you locate any phone according to your family plan? Well, Sprint Family Locator has come with some excellent features, and you don't need to install any other app on the device you track. In addition, this software will automatically check the person's location and send a text if they are not on track. In fact, it is the most powerful locator that will let you connect yourself with families.
Important Features
This software will certainly help to locate a stolen or lost phone very quickly.

You can simply check the location of your family with an interactive map.

There will be a list, and it shows whosoever are on the map. Also, you can track the location of your vehicles using this app.

The app even records the time and places for better safety.

You will also find this app very fast and can have instant updates.
Pros: The app gets you an overview of location history all day. Furthermore, it finds the location very accurate with GPS.
Cons: The user might face problems while setting up the account.
Android
8. Google Maps
---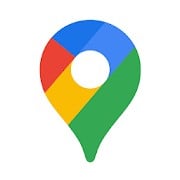 Google Maps has come all the way to make your navigation faster with real-time GPS Navigation. No wonder that the app is very reliable to explore local neighborhoods, traffic, and transit info, and it doesn't matter about your location. Likewise, the app will save your time with automatic rerouting based on live traffic, road closures, incidents, and so on. Besides, you can keep an update on what's going on in the area in real-time.
Important Features
The app has made it easy to find local restaurants, activities, and events near to you.

You can simply share a shortlist of options and votes, and that will help in your group plans.

The app indeed lets you create a list of favorite places and share it with your friends.

You can follow must-try places suggested by Google, publishers, and local experts.

This software allows you to share photos, missing places, and roads and review the area.
Pros: The app provides offline maps to search, and you can navigate without the internet. Moreover, it gives street views and indoor maps to find places like malls, stadiums, airports.
Cons: Sometimes, the app works a little slower than usual.
9. Parental Control App & Location Tracker – FemiSafe
---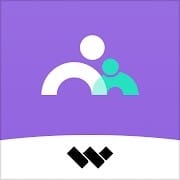 How about the most reliable screen time and family tracking app? Well, Parental Control App & Location Tracker will help you in a suspicious photo and text detecting, especially on social media. Similarly, you can review your kids' activity on TikTok and check the time they spend on it. Also, it will help you track their current location using a GPS tracker for better security. Besides, it will show you the installed and uninstalled apps on your kid's device.
Important Features
You can remotely set a screen time schedule based on daily, weekly, or monthly usage.

The app simply lets you block gaming or any inappropriate sites from the devices.

This software will send you an alert if your kid attempts to open the blocked sites.

It will send warnings directly if there's any dangerous picture on phone albums.

The app also helps in detecting Facebook, WhatsApp, Instagram, YouTube, etc.
Pros: The application track records of driving time, speed, and hard braking. Additionally, you can filter websites, and it detects risky keywords from the device.
10. FamiGuard Family Locator
---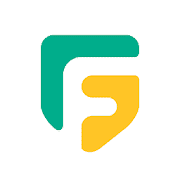 FamiGuard family Locator has come at the end of this list, and it will help you locate your family constantly. This app lets you chat in the family locator and also gets you real-time location on private family traps. Basically, the app uses GPS location technology, and if anyone accepts your invitation, they can join your circle and share the location. In addition, the member will appear as an icon in the navigational map, so It's super easy to point to the location with this app.
Important Features
You can see the exact location of lost or stolen phones with this app.

The app indeed locates you and other members on a shared private map.

This software gives immediate response in an emergency like vehicular collision and so on.

It initially needs an Internet connection to send and receive location information.

Setting up an account is really an easy and very quick process.
Pros: You can even see what's outside or inside the specific location. Moreover, you will get 24/7 help as roadside assistance with a safety tab.
Android iPhone
FAQ
---
Q: What is the most accurate family tracking app?
A: Glimpse, Life360, and Google Maps are the most accurate family tracking apps. Besides, you can also use Find My Kids and Foursquare Swam too lo locate your kids. All these apps are free to use and available for both iPhone and Android users.
These apps come with their own GPS tracking function that will help you locate your family. These apps are quite easy to handle, and almost anyone can use them to find friends and family.
Basically, your kids need to carry a phone too so that you can track the location of the phone. And also, you need to activate the GPS on their kids as well. And also, your device needs the connection details of their device so that it can locate them.
Just make sure to have the same apps on both of the devices. And the rest will be handled by this. Also, if you wish to use most of the apps on multiple devices from one account, it is certainly possible.
Q: What is the best 'find my friend' app?
A: Glimpse and Google Maps are the best 'find my friend' app. It is for sure that all the best family locator apps work perfectly to track your friends. So, you can use almost any app mentioned above to get your friend's location.
As almost all our device comes with an integrated Google Maps functions, you can get your friend easily using this app. But if you want to use third-party tracking apps, you should go for Glimpse or Life360
Q: Is it illegal to track your child?
A: No, it is not illegal to track your kid's tracks your child only if you are the legal guardian of the child. Basically, under the NSW Surveillance Devices Act, it is completely illegal to track someone's location and private conversation in almost all of the circumstances. But when you are the legal guardian of your kids, and they are under 18, you can track them for safety issues.
Q: Is there any apps better than Life360?
A: Glimpse is known to be a better app than Life360. Both of these apps come for free, but Glimpse offers more functions than Life360. Besides, Foursquare Swarm and Google Maps also work the best for the same features.
Finally, Insights
---
So, from now on, you can stay relax outside your home or in the office with your kids. You can simply learn their location and find out what they are doing exactly. Using the best family tracking apps on your Android and iPhone, you can monitor almost every step of your kids and provides them a secure internet connection.
So, now is the time to take my leave. Don't forget to inform us which app you are planning to use. Also, share this content with your friends and colleagues who are always worried about their kids. Thank you for your support.