It's easy to forget that video games have only been around for a few decades. Cloud gaming services are the latest craze in the gaming industry, and they show promise to be even bigger in the coming years. In 2022, gaming was worth $18 billion dollars in America alone, but it is predicted to grow to $204 billion by 2023. The potential scope of cloud gaming is vast and has yet to be explored fully.
Best Cloud Gaming Services
---

Cloud gaming technology has transformed the video game industry, allowing gamers and developers to achieve new heights. A few years ago, cloud gaming services were considered a hoax, but now they have become a multimillion-dollar industry. We have compiled a list of the 20 best cloud gaming services currently available.

1. Shadow – Gaming Experience with Low Latency
---
As the only company in the market, Shadow is the most recommended cloud gaming provider by consumers. It does not actually offer cloud gaming but offers cloud computing gaming. Its massive games library, high-powered gaming, and broad accessibility period are impressive. However, it still lags behind on scrolling speed and cursor responsiveness–even with huge bandwidth and low ping.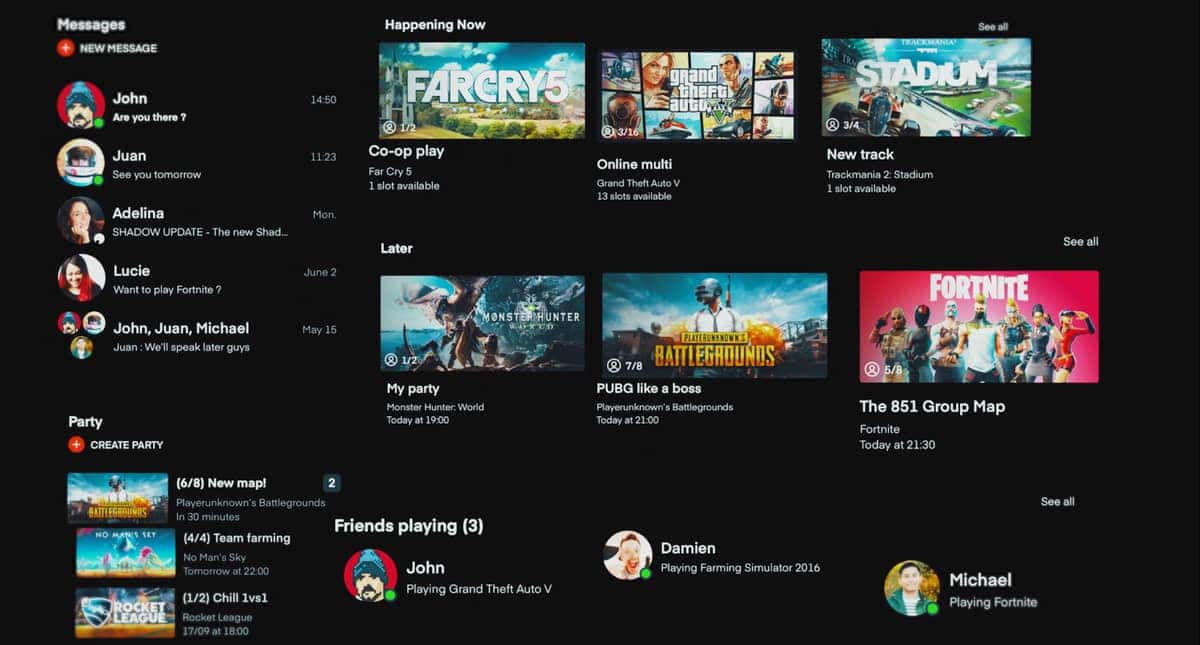 Insights of this Service Provider
4k streaming in Ultra High Definition is available without latency issues, but it is recommended to have a connection of at least 5mbps.
Even though it offers high-end features, the $29.99 monthly subscription fee is cheap compared to other similar products.
The Shadow gaming service is designed to run smoothly and efficiently with minimal downtime by dedicating a GPU for specifically that purpose.
Shadow has considered users to share files and folders with friends or acquaintances in order to grow.
This gaming platform offers customers various storage options, starting with 256GB and expanding to 2TB.
2. GeForce Now
---
Geforce's cloud gaming service is one of the most seamless and efficient services currently on the market. Its ultra-streaming capabilities allow for non-stop play with little to no latency. Perhaps best of all, it can be accessed across multiple devices, including PC, Mac, and Shield TV – making it truly versatile. And at only $8 a month for access to over 50 games, it's an incredible value.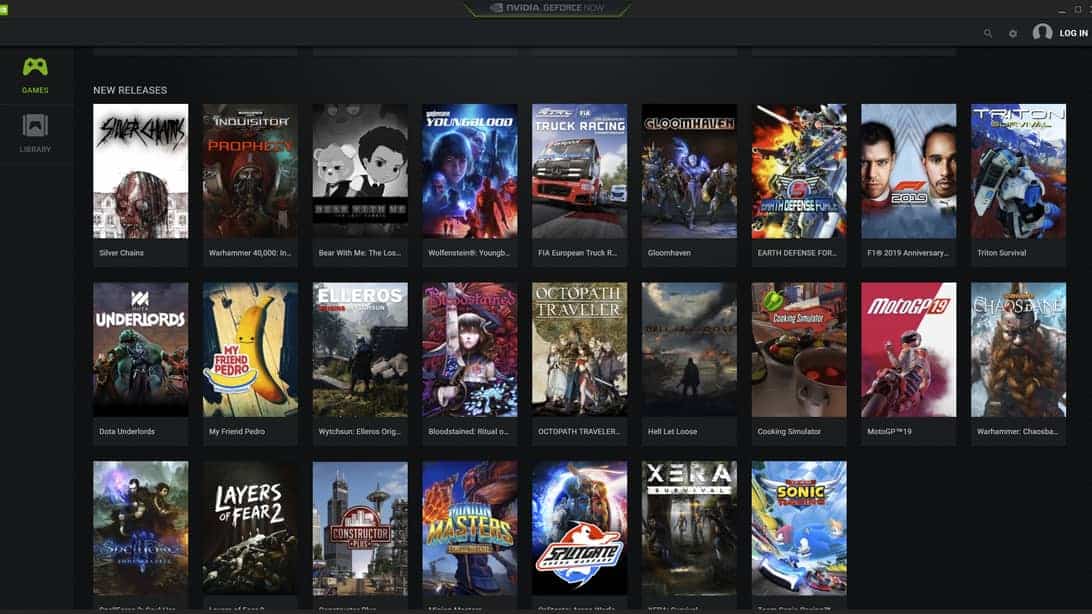 Insights of this Service Provider
GeForce Now's new Ultra Streaming deals with latency much better than before, now allowing for 4k streaming at 60fps.
To ensure everyone has a fair chance to access the servers, the current beta program lets users stream games for four hours at most.
Geforce now is affordable and runs on a Shield TV, Shield Portable, Tablet, and Mac.
For an $8 subscription, you have access to over 400 free gaming titles that are regularly added.
Geforce is now trying to grow based on public demand by giving its users easy access to request new features.
3. Vortex Cloud Gaming
---
Customers are mainly interested in the Vortex cloud gaming service because it can be run through an app on Android or iOS devices. At only $9.99 per month, it is also considered a more affordable alternative to Google Stadia and other similar services.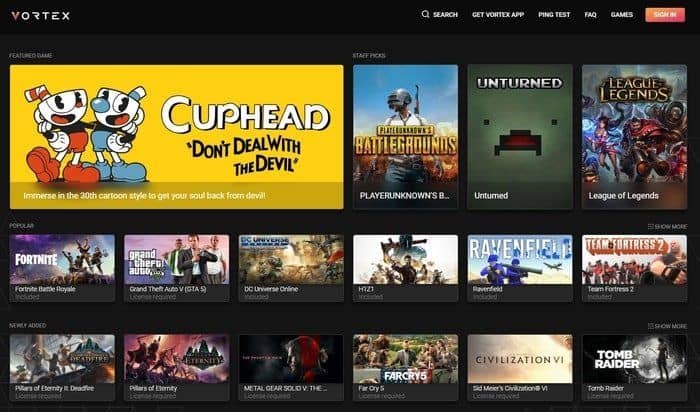 Insights of this Service Provider
The sign-up procedure for this cloud gaming service is simple, making it a great option for those new to gaming.
The onscreen controlling system is highly customizable, as it offers the ability to add an entire circle for particular keys, advanced thumbstick movement, and mouse clicks.
It provides games that can be played on various devices, including phones; For example, GTA5, Witcher 3, and counterstrike.
It offers browser support, so you do not need a high-end PC setup to run a vortex.
Though it starts its subscription at a low $9.99, you're only allowed 50 hours of gameplay per month.
4. Project Xcloud
---
Project Xcloud, headed by Microsoft, is a streaming game service that allows users to play Xbox games on multiple devices, such as Android-powered smartphones, tablets, and PCs. It is a cloud gaming platform that harnesses the power of Microsoft's Azure cloud technology to enable gamers to stream their favorite Xbox titles anytime, anywhere.
The service supports up to 1080p resolution at 60 frames per second and includes features such as access to cloud saves, Xbox Live parties, achievements, and friend lists. Players can also take advantage of new Xbox One features like Smart Delivery which allows them to purchase the game once and play it on any device with Project Xcloud.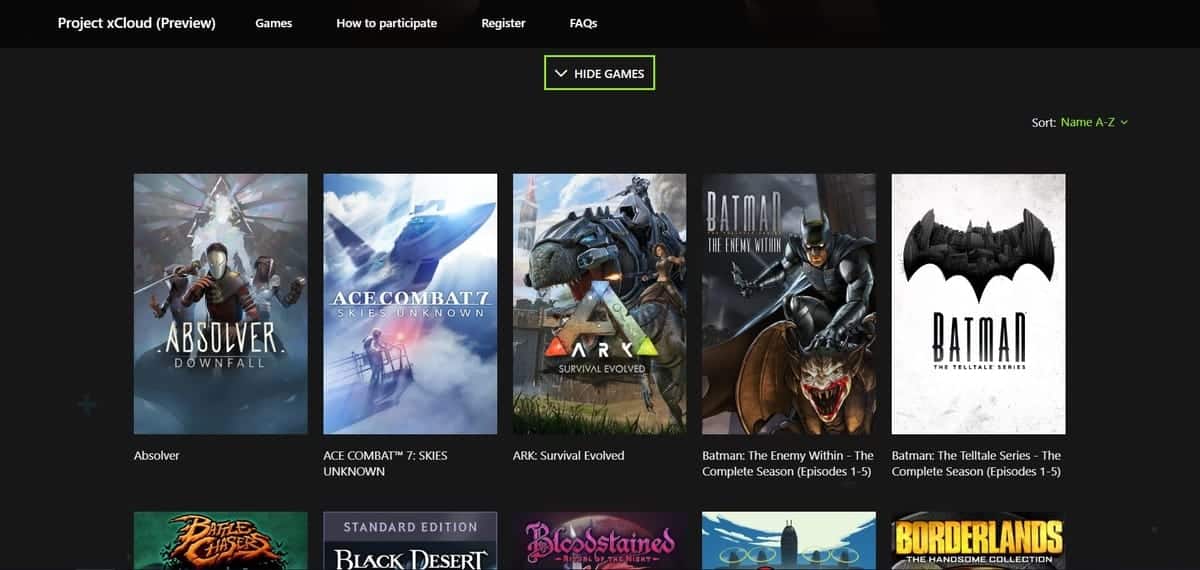 Insights of this Service Provider:
Project Xcloud has the easiest signup procedure, but Microsoft offers invitations to a few gamers for the preview period.

It rigs out four Xbox One S consoles, yet it is not pellucid if games are rendered with such amalgamated power.

The continuity benefits. A user can turn off one screen and start playing on another device screen right where the user left.

It uses the massive networking system of Azure. The Azure data centers are being spanned throughout North America, Asia, and Europe.

It does come with some minor stutters yet promises fluid streaming of cloud games if the WIFI is a minimum of 5HZ.
5. Playstation Now
---
Playstation now is the oldest cloud gaming service provider on the list, growing yearly. This cloud gaming platform offers Netflix a gaming library with a monthly subscription fee. Back in 2014, Playstation was now introduced by Sony.
Sony's recommended internet speed is 5mbps, which lets a user have a decent cloud video game. The worst drawback of this cloud gaming platform is that the titles get removed over a period of time, which Netflix also does.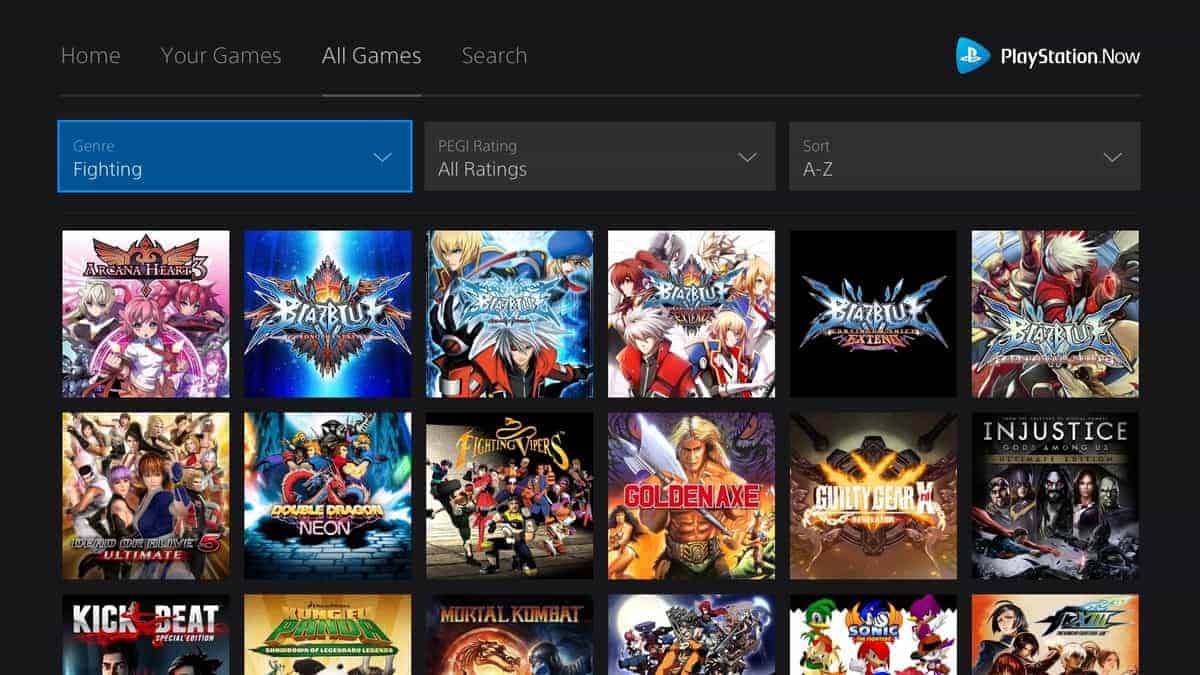 Insights of this Service Provider:
Its annual plans are very cheap compared to its monthly subscription fee, starting with only a $59.99 period.

Before signing up with the subscription fee, customers can have a 7-day free trial period.

There is no need for a high-end PC to go forward, as a Core i3 and 2GB of RAM would provide optimal gaming.

It doesn't require a very high internet connection, as a 5mbps uninterrupted connection would work with fluidity.

Customers can enjoy games at only 720p, with audio for steamed games being the only stereo; surround sound is unavailable.
6. Parsec Cloud-based Gaming Services
---
Parsec primarily operates through the technology of video streaming. This cloud gaming platform is basically an application that uses pre-configured virtual machines by Amazon web series and Paperspace.
Parsec was first in the lights in 2016 to get gamers the good old days of gaming by giving them no latency issues even on their very low-budget office computers. Parsec promises to be years ahead of the current streaming apps.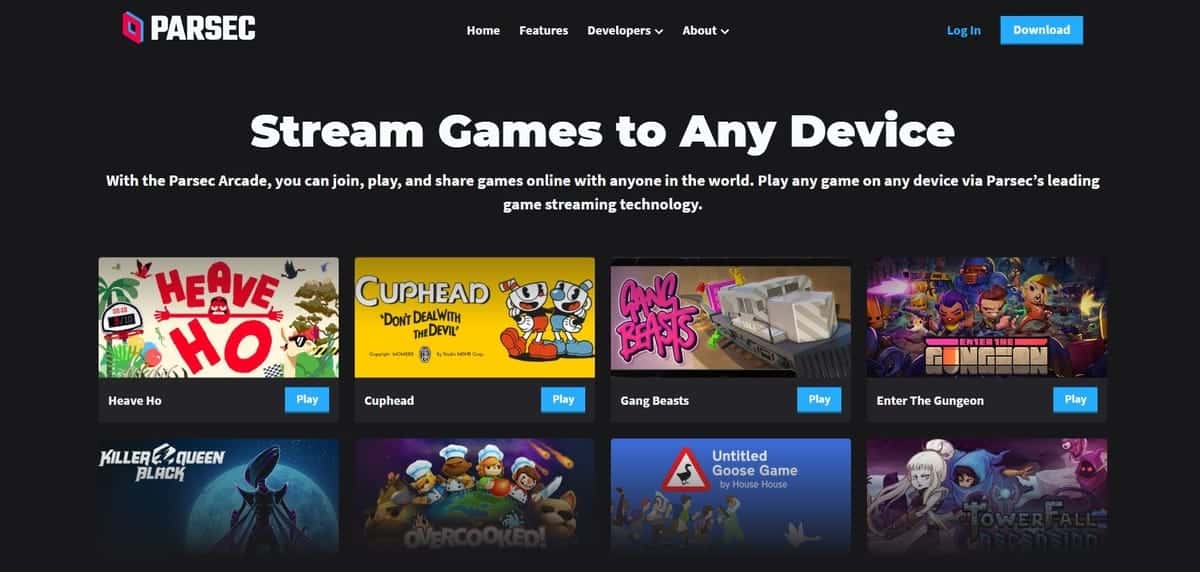 Insights of this Service Provider
The Parsec app is free as it plans to generate revenue through its premium services.

The multiplayer system allows users to pass the controller to a fellow gamer as if the other gamer is sitting beside him.

Parsec is very cost-friendly as it can run games like a console on even a $17 PC.

To solve the latency issues, Parsec uses the new Nvidia GPUs, which outperform the AMD cards.

Like Netflix and prime, Parsec is also investing in HEVC to stream 4K HDR, but it is having latency issues in the consumer's hardware.
7. Playkey.net Free Cloud Gaming Services
---
Playkey.net allows users to connect to their gaming servers through any modern device via the internet. The initiative to go forward with play key was in the year 2013. Playkey.net plans to provide gamers the solution to having no latest or high-end hardware on their PC and yet running high-end games. Games like GTA V run through their cloud services with no lag issues.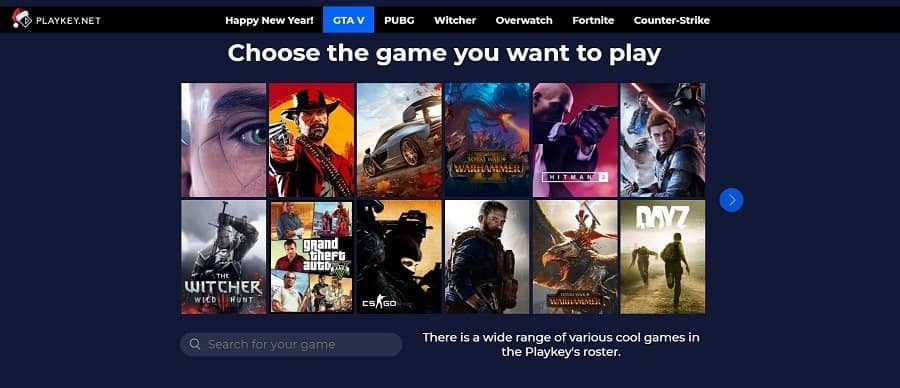 Insights of this Service Provider
Playkey.net allows the new account holders a 20-minute free gaming demo to drive the consumers.

A consumer PC can have specs as low as a 1.5GHZ processor, 1 GB RAM, Windows 7, 8, 10, Mac OS 10.8, and Playkey.net services.

The host server of Playkey.net uses Nvidia Geforce GTX 1070 8 GB i7, 4 Cores, 3.5 GHz, and 16 GB RAM.

On a low-speed internet connection like 10 Mbps, consumers can run games in HD at 30 fps.

A 5000 MHZ connection provides an optimized connection, and Playkey.net only provides a gaming experience at 1080p at 60fps at the most.
8. Paperspace
---
Paperspace was first founded in the year 2014 and expanded with a core site in the year 2016. The name is a notion of metaphor for the infinite power of the cloud. With its huge machine-learning platform, it claims to be perfect for the consumer's data pipeline. You will find at least 50,000 VMS to use on the cloud provided by Paperspace.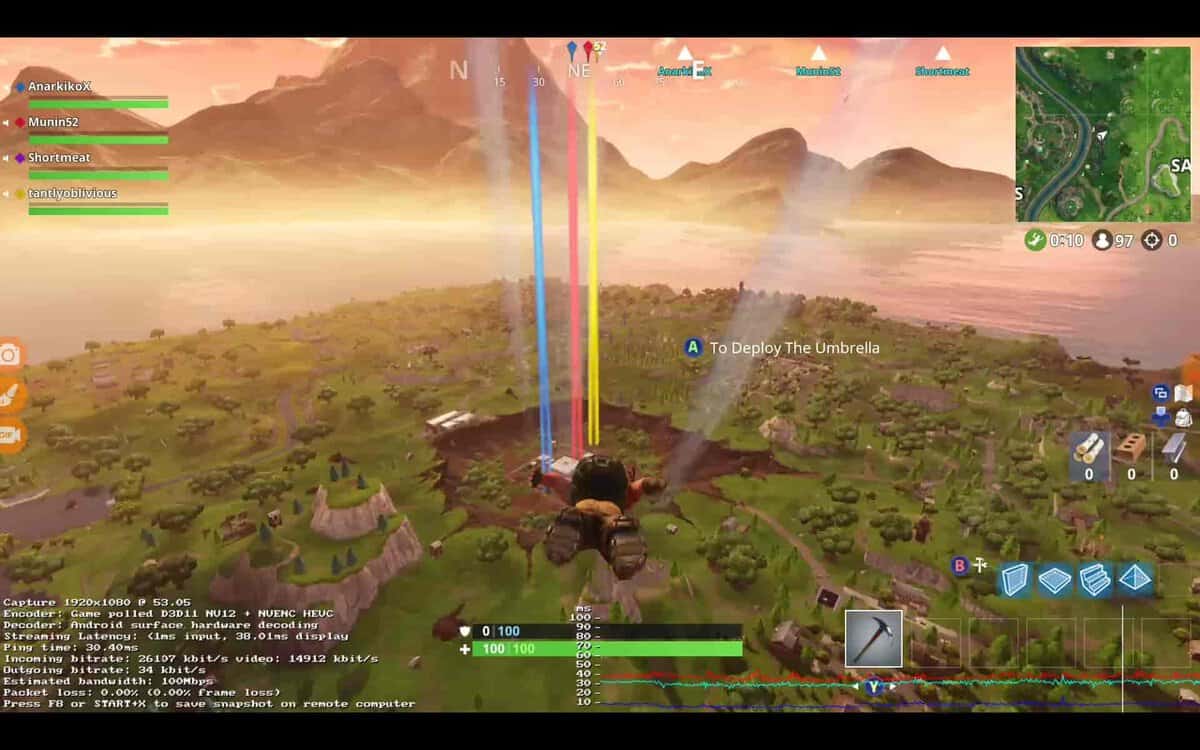 Insights of this Service Provider:
These high throughput data pipelines converted to computational power are put in place through GPU computing.

The lowest on Paperspace, P500 Pascal architecture 2560 CUDA cores 288 GB/s 16GB memory, costs $0.78 per hour for gaming.

Paperspace has partnered with Parsec and is running the most demanding games with pay per use facility.

For security concerns, it uses an Encrypted channel from VPN to VPN (IPSec/OpenVPN encrypted channel between Paperspace DC and offices.
9. LiquidSky
---
Though the company – LiquidSky was founded in 2014, the gaming services were introduced in 2017 at CES. It claims to solve the input lag and latency issues. This company is recognized for delivering the world's first Interactive Content Delivery Network (iCDN). Having a plan, they are working as they think about the high-end interactive experience available on some low-classified devices.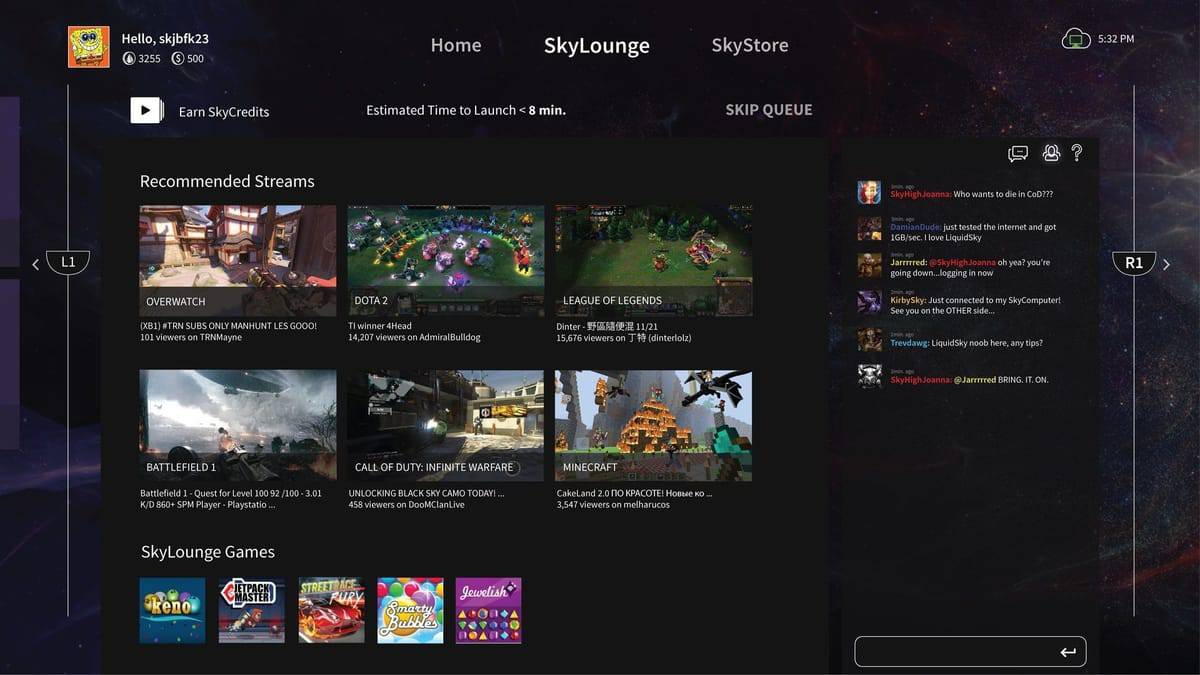 Insights of this Service Provider
LiquidSky first claimed to run Battlefield 1 at 60fps, but they had to discontinue it for server issues.

The minimum configuration to run LiquidSky on your computer should include Windows 8, 2GB RAM, 250MB of storage, and Intel 4000 Graphics.

Users need to pay only $9.99 as a one-time charge to get 25 hours of playtime with 200GB of storage that comes with free maintenance for a month.  

LiquidSky cloud gaming platform claims to have a global service with servers in Europe and Android support in China.

Supports controllers like USB microphones, webcams, headsets/headphones, external hard drives, and any other USB 2.0-powered devices.
10. Microsoft Azure Cloud Games
---
Windows Azure is renamed Microsoft Azure. In 2018, Microsoft came up with Project xCloud, which uses Microsoft Azure Cloud Services in gaming services. Sony Interactive Entertainment and Microsoft signed an agreement to develop cloud gaming in May 2019.
Microsoft Azure cloud games is a cloud gaming service catalog that developers and IT professionals use to build, deploy, and manage cloud applications through a global network of data centers that Microsoft has created for this purpose.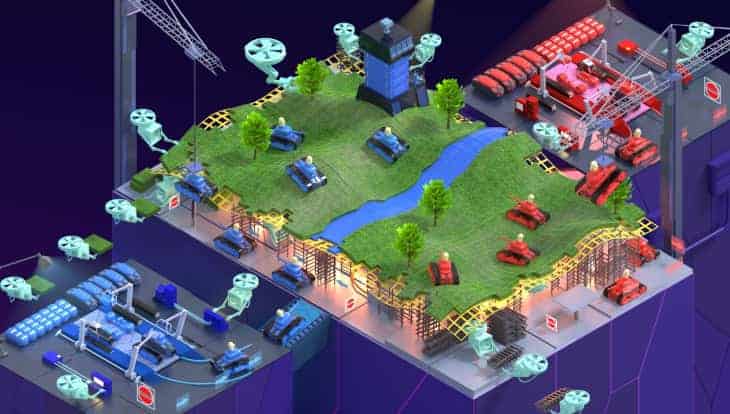 Insights of this Service Provider
It offers 12 months of free services with a limited list of features; the consumers will only be charged if the features are exceeded.

Managed game services, data analytics, and LiveOps tools provided by Microsoft Azure services to save consumers' costs.

A dedicated Azure Traffic Manager connects the player to the most suitable regional zone to avoid latency.

Easy to package, deploy, and manage scalable and reliable game servers with Azure within containers.
11. Blacknut
---
When other cloud gaming platforms generate revenues by fees for individual games, Blacknut takes a monthly subscription fee for a variation of 200 games. Blacknut focused on building its services for families wanting to get into cloud gaming. It offers Netflix-like services to consumers with subscription fees as low as $12.99 per month.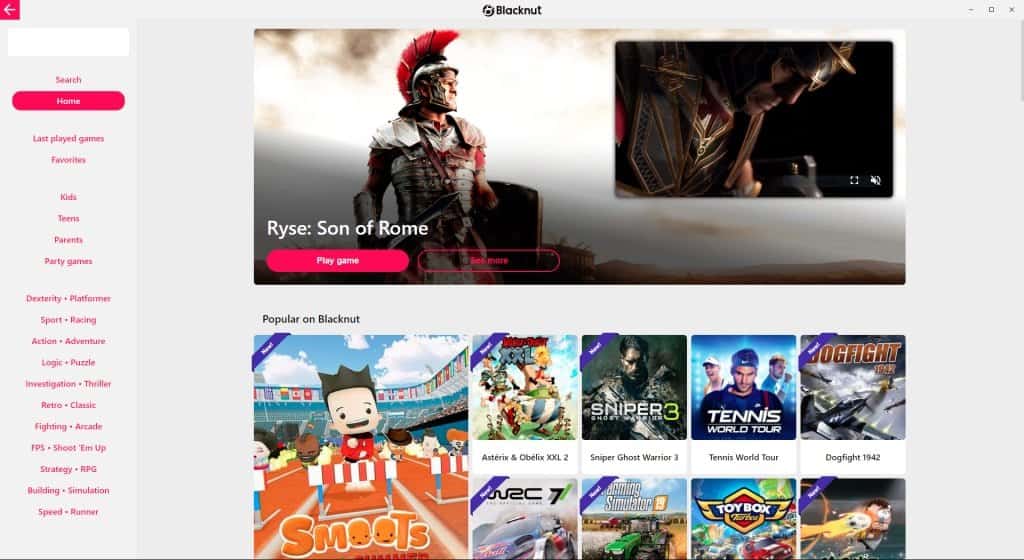 Insights of this Service Provider
It offers parental controls to be as family-friendly as possible with profile support for accessibility.

Blacknut offers a two-week free trial period for new users with some B-grade and AA-grade games.

The User interface of Blacknut is the best among the other cloud gaming platforms, but it lacks far behind the video quality.

Blacknuts operations do have hiccups and stutters here and there, but the dealbreaker comes in the form of a game library.

Blacknut is available on different platforms, but the stuttering on mobile phones sometimes makes gaming unplayable.
12. Google Stadia (Discontinued Service)
---
Publicized in November 2019, Google stadia, on paper, looks convincing enough to dethrone the best cloud gaming platforms. It promises to support any device that runs Google Chrome. While other cloud gaming platforms promise to provide a service like Netflix, Google Stadia does not do that; instead, users have to buy every game they would like to stream rather than paying a subscription fee for a title library.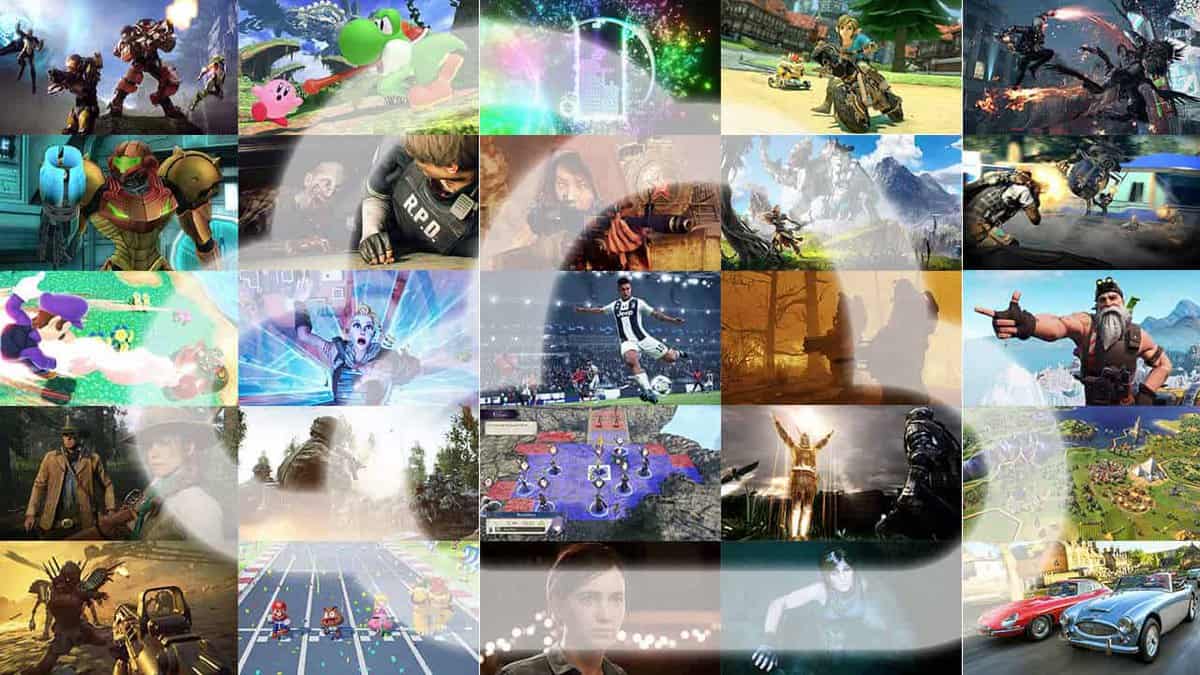 Insights of this Service Provider
Google stadia offers a true 4k experience at 60fps with Chromecast, which stands out as a selling point.

If any subscriber unsubscribes and then again subscribes after a period, the consumer will then regain all the pro games purchased at first.

Google stadia offers "Crowd Play," through which the viewers of a lie stream join a game.

A user like a standard can use the Stadia controller HID controller on other gaming platforms via USB cable.

With some audio lags and a subpar PC experience, the gaming has almost no latency with a hefty controller.
13. Steam Link
---
Steam Link is a software and hardware application that remotely enables a stream of steam content. It has had it's released in the year 2015. On the hardware side, it is standalone hardware that would enable streaming steam of content from a PC, Steam machine, or Steam gamepad. Headed by Valve, the hardware of Steam Link was discontinued to have support in its software application to run through platforms.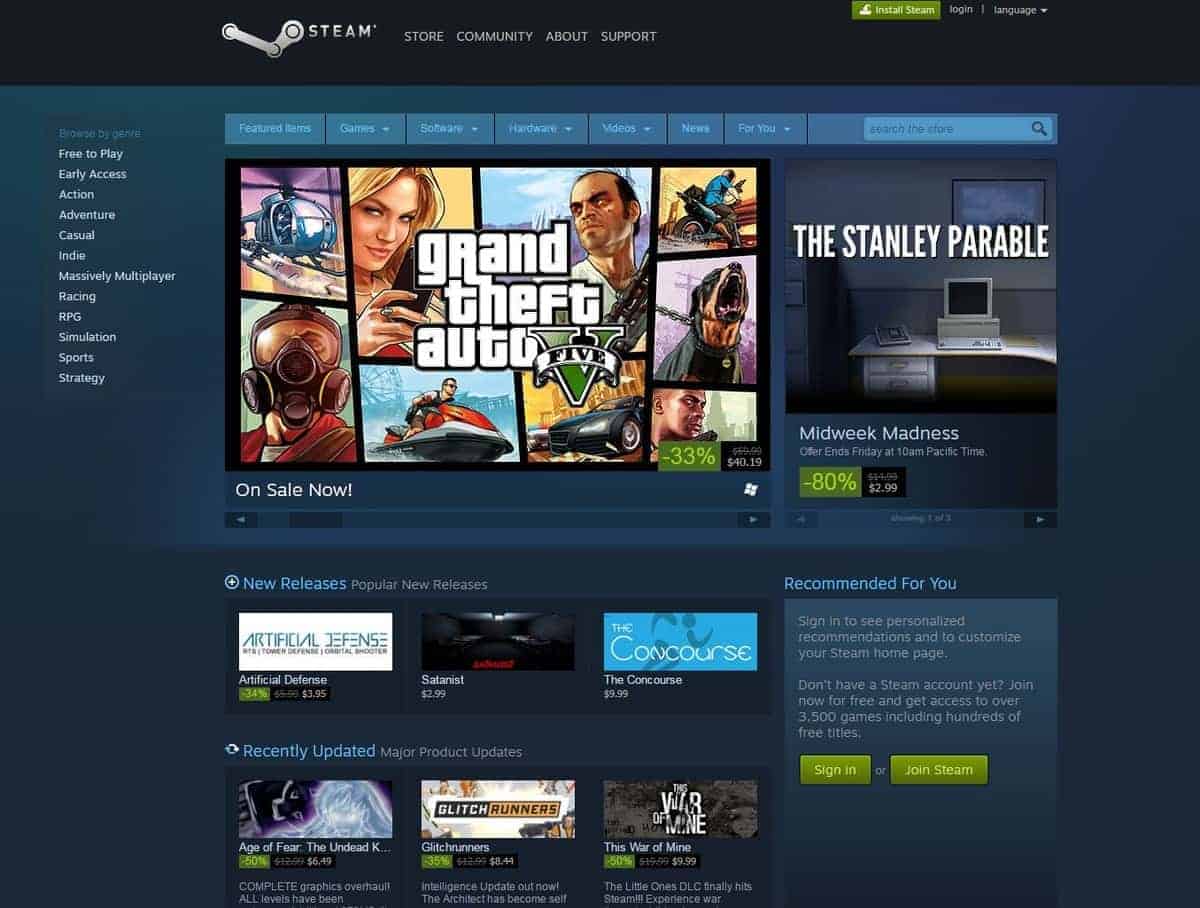 Insights of this Service Provider
Using the same hardware technology, it operates through the real-time encoding of the H.264 video sending it over a custom low-latency network.

It is in a beta program on the Android platform, but it runs seamlessly on any device running IOS 11 or higher on Apple hardware.

Currently, the app is free of charge but comes with technical issues in screen aspect ratios over platforms.

Enable users to play at 4k at 60fps thanks to the powerful gaming rig, wired network, and a high-end device.

Streaming seamlessly requires Bluetooth Low Energy functionality to the users' steam controller.
14. Xbox App
---
Microsoft introduced the Xbox App on August 1, 2019, and it was renamed as an Xbox console companion for windows 10. then, the beta version of the new Xbox app was released. It serves as the front end of the PC version of games, and users can edit their saved DVR through the app and use the interaction with friends online on the app.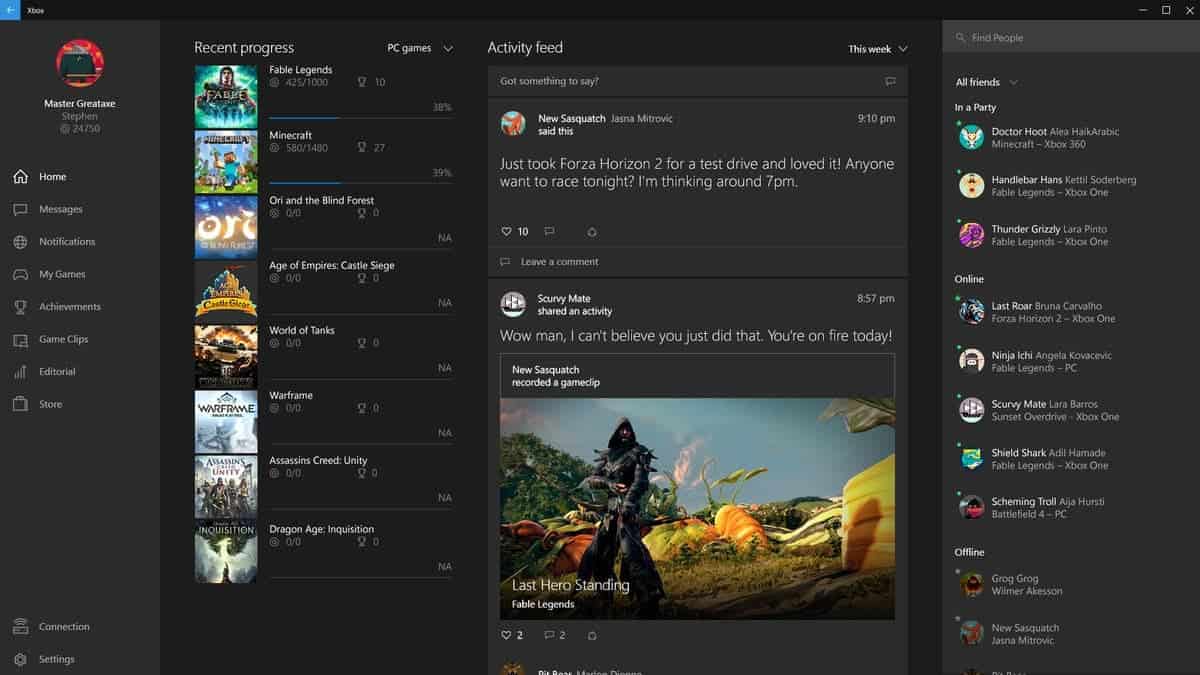 Insights of this Service Provider
The digital versions of the Xbox console Xbox can be bought through the Xbox app, but the incentives on game pre-orders are not promised.

The digital world still progresses if the progress through a disk version of the game is saved in a hard drive or cloud.

On the family program, each person in the family should have an individual Xbox account, and games should be purchased individually.

There is an individual opportunity to play on both Windows 10 and Xbox One through Xbox passes.

On Windows 10, there is an option to go for offline mode for most games that would not need any streaming fee.
15. Rainway
---
Rainway was first introduced in 2017 on the website of Ulterius, which also provides streaming services not focused on gaming. When it gained attention, it disclosed it was planning to support the new Nintendo Switch console. On paper, it is not as big a company or platform as Google Stadia or Xbox, but it can gain funds on a large scale.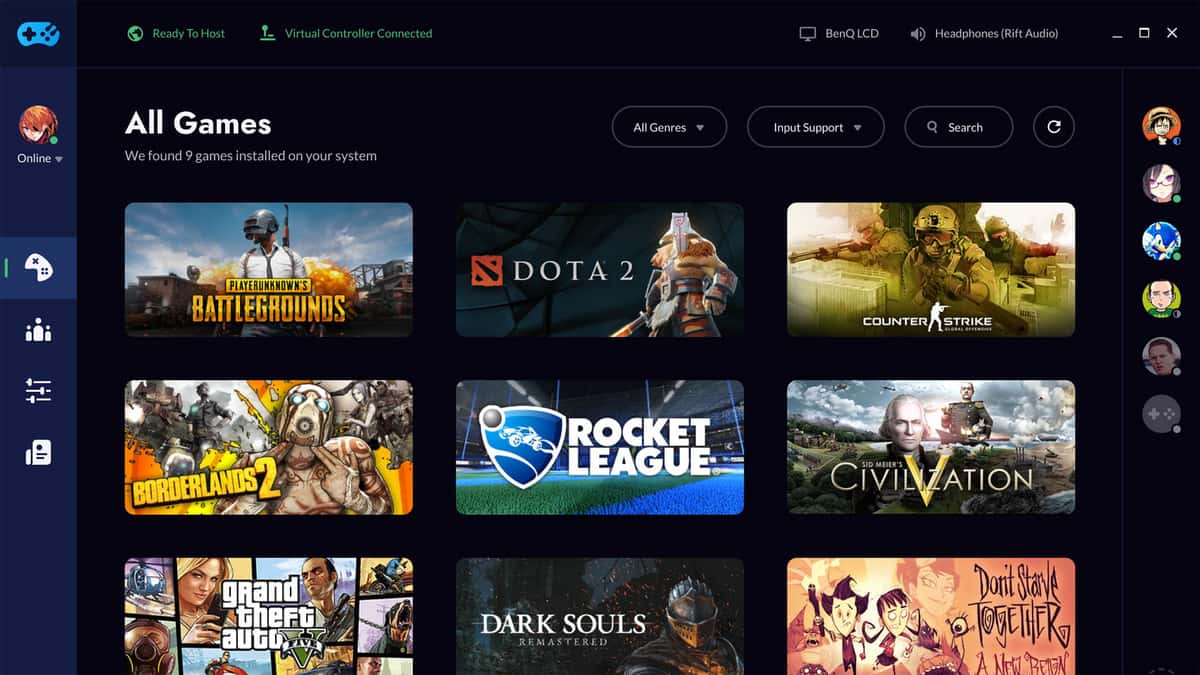 Insights of this Service Provider
It uses the networking protocol of Coffee, which is built on top of the blazing-fast WebRTC framework.

The data gathered for Rainway is gathered from two sources, which adds up to 1.4 million games with 2 million alternative games.

As it requires a user's PC as a host, the PC always needs to be on, unlike other cloud gaming platforms.

Unlike other cloud gaming systems, games cannot be bought on Rainway as it runs the games that are already owned by consumers.

There is no need for multiple accounts to host on different platforms, but a user can switch between them from the client.
16. HP Omen Game Stream
---
If you want to stream from Omen PCs to other Windows 10 PCs for free, then the Omen game stream can be the best choice. There is no additional cloud server like other cloud gaming platforms; instead, it uses an Omen PC owned by a consumer as a host. This service is not available across platforms and uses only the HP system.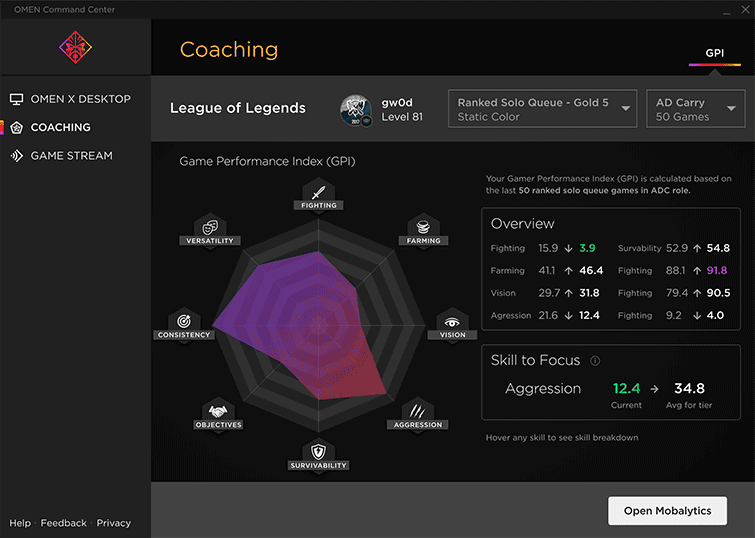 Insights of this Service Provider
It optimizes according to the bandwidth to provide seamless streaming with a custom performance mode.

It offers its users extensive challenges, which, if completed, provide rewards to stream with advantages.

The service is limited to OMEN DESKTOP Models 880-100 to 880-199, OMEN 15 LAPTOP Models 15-ce100 to 15-ce199 Models 15-dc0001 to 15-dc0999, OMEN 17 LAPTOP Models 17-an100 to 17-an199.

HP recommends its users use PCs connecting via a wired connection to get the most out of its services.

Like other high-end Cloud gaming service providers, there is no option for 4k gaming, even in its best possible connective scenario.
17. Jump
---
As an on-demand indie gaming subscription service, it is the best "Netflix for Games." from its perspective. It was founded in the year 2015. Jump has a relatively low development budget, and even 70% of its revenues go to the developers. It includes limitless access to the games it features. The outlook looks like other cloud service providers but has its own stands.
Insights of this Service Provider
Like other expensive services, it doesn't focus on AAA games but rather focuses on indie games to stream.

When other gaming platforms have a server handling the workload to stream, Jump takes on some data from the consumer's PC.

Its subscription fee is very cheap, considering others in the market, as it starts at only $4.99 per month.

Jump delivers games in chunks as being played, running like it's installed on the PC but not taking permanent space.

Jump's most valuable aspect is low latency, which offers games after they've gone through their premier sales cycle.
18. Remotr
---
Founded in October 2014, Remotr cloud gaming service claims to bridge the gap between mobile and PC gaming services. Remotr mainly targets gamers using Windows PC. Remotr is partnered with Droidbox, allowing gamers to stream their PC games with any display they are on. It remotely enables PC games to be played on mobile phones with the PC's performance.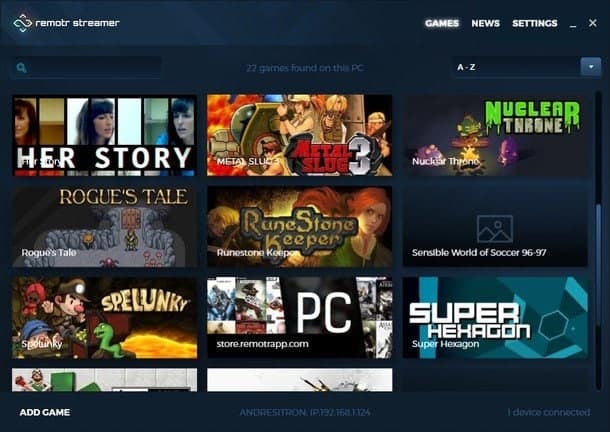 Insights of this Service Provider
The mobile app allows PC games to be played with on-screen control presets, which can later be changed for convenience.

Remotr has its selling point of giving co-op gaming with mobile phones through apps that are accessible through Bluetooth gamepads.

If the android app does not recognize the game, it allows users to add games manually through the PC.

If you install any game via Steam, Blizzard, Origin, or Glyph on your computer, you will find them automatically in the Remotr library.

It has close to no latency, but it is unable to support VR or MacOS at the moment and struggles with some high-end games.
19. Netboom
---
Netboom claims to transform a mobile phone into a high-end gaming PC. It is considered the best app for cloud gaming services for its convenience. It is currently only found on google play for users. Other cloud gamings need to install files to stream games on multiple screens; Netboom allows users to stream games without installing them conveniently.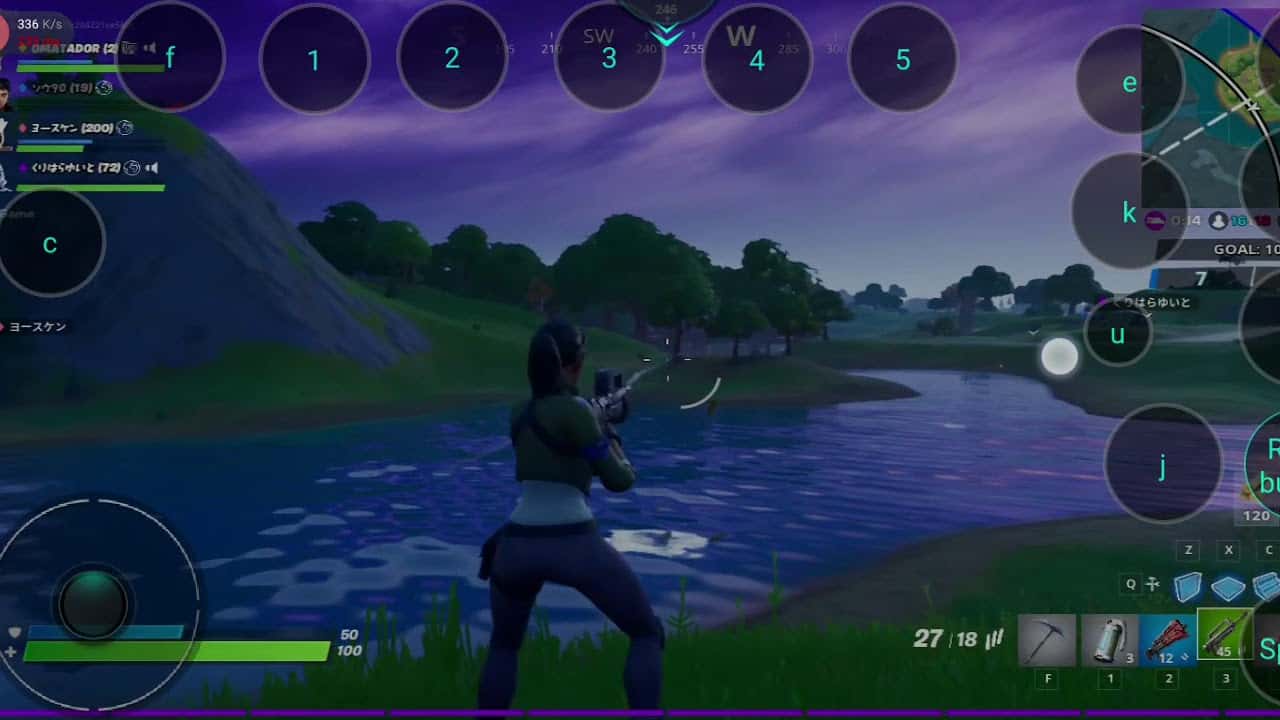 Insights of this Service Provider
Netboom allows gamers to have virtual consoles with virtual mouse control, which helps users use them without gamepads.

It has the most convenient user interface among all cloud gaming apps, which boosts its sales.

Netboom is enabled with 4K UHD in 60 Hz because of the Nvidia graphics with 16GB of RAM and DDR4 memory.

For every nonmember, it allows a free cloud gaming service for one hour every day with non-premium services.

Its subscription is not on games but on the hours played by the user though it has some in-app purchase options.
20. Moonlight
---
Moonlight is an open-source Nvidia game stream that allows users to stream PC games from mobile phones without sacrificing the graphics and game selection available on PC.
Most people know it as Limelight, and you can use it as an open-source implementation of Nvidia's game stream protocol. Moonlight targets every gamer from PC, MAC, ChromeOS, Android, IOS, and Android TV, Playstation Vita, which is the largest variation in streaming availability.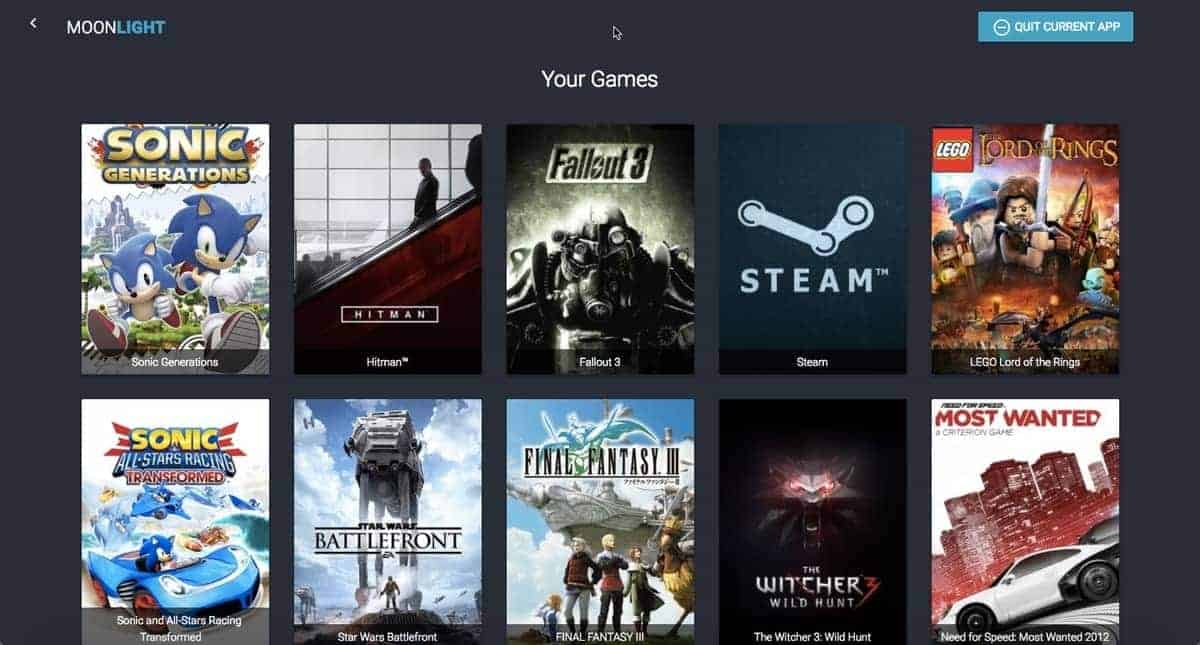 Insights of this Service Provider
This platform's codes are hosted on GitHub under the GPLv3 license, helping contributors build ports to new platforms.

Moonlight is completely free, with no paid versions, extra features or subscriptions, and no bs advertisements.

On Moonlight, users can host their own gaming servers on many ISPs via gaming PC by installing Moonlight Internet Hosting Tool. 

Suitable for people who want to stream 4K at 120 FPS with the option to disable V-sync for the lowest possible latency

It has written a set of 3rd party clients with its own gaming library with a wide range of free games.
To Conclude
---
Cloud Gaming is the future of gaming, no doubt. Even in beta programs, cloud gaming platforms grab the eyes to grow. Every cloud gaming server is now being designed to give the end-user the best gaming service, just like consoles or better, Though developers say that cloud games are not meant to be the replacement for consoles.
Still, cloud computing gaming and cloud games do hold the possibility to do so. Where Netflix redefined the video streaming or video-on-demand industry, Cloud gaming services are here to become a phenomenon in the games-on-demand industry.