Do you often wonder what life is like as a farmer? Does your stressed mind find relief in PC games? If yes, then you must try out the different genres of farming games for PC. Imagine your stress disappearing while moving into a relaxing world, with no rush and zero competition. Here you are both a dreamer and a doer. Sounds replenishing? This is exactly how farming games make you feel. Your tiredness will not just be replaced with renewed energy, but you will also be put in the shoes of a farmer without getting your hands dirty.
Best Farming Games for PC
---
No matter what genre of farming games you are looking for, we have got you covered. After carefully testing the features, themes, sound, and graphics of many games, I have mentioned the 10 best farming games for PC that are available for free and will undoubtedly intrigue you.
1. Stardew Valley
---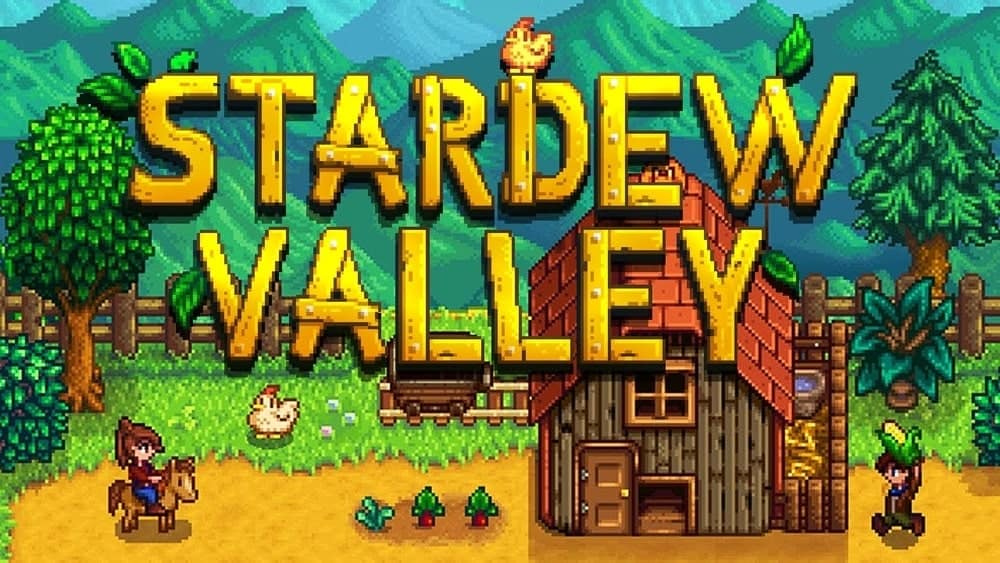 Stardew Valley is considered the best for its exciting portrayal of farm life adventures. This game will make you nostalgic if you have loved playing the Harvest Moon series earlier. With its engaging storyline, an interesting development of characters with distinct personalities, attractive graphics, and widely varied soundtrack, Stardew Valley will present you with an enchanting experience.
It will take you to a different world, making you a different person who has shifted to a small village, inheriting a family farm. You will revitalize the farm. This game lets you be your own boss by allowing you to make major decisions. From making friends to getting married, you will explore many adventures here.
Key Features
You will get to master different skills such as mining, fishing, cooking, and crafting.
Explore different areas and new environments such as mines and caves, where you will unwrap mysteries and fight monsters.
Attend festivals such as the luau haunted maze with villager friends who share secrets with you.
You can design your own character and customize the game experience according to your preferences.
You will also be able to move the furniture and design your house just how it appears in your dreams.
Pros: It doesn't get repetitive or boring like most farming games on PC, due to the wide variety of available features always offering something new to explore.
Cons: It may take some time to learn the game before you can play smoothly.
2. Farming Simulator 19
---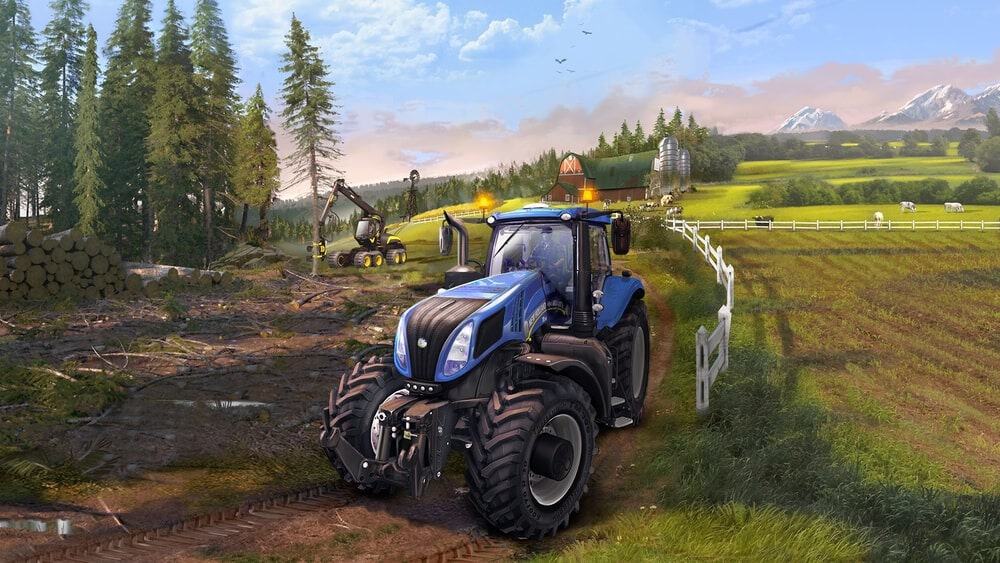 If you are passionate and curious about farming and farming tools, then you and Farming Simulator are made for each other. Its high-resolution 3D graphics and well-designed game scenery, vehicles, and farming equipment from real brands such as John Deere will get your hands dirty even from behind the PC screen.
The game allows you to plan how much seed to buy and which equipment to purchase, depending on the season. You can expand your farm by purchasing new land with the revenue earned from harvested crops. Farming Simulator is popular, mainly for its relaxing nature, allowing you to witness your dream blossom at your own pace.
Key Features
The multiplayer mode allows you to include and work together with a maximum of 16 friends on the farm.
You can buy and sell different map areas such as lands with forests and trees.
Farms can be started from scratch by clearing forests and cutting trees on the land you bought.
Workers can be hired to look after the farm while you become a farm manager.
Farms are customizable, and you are free to choose how to design and operate your farm.
Pros: Highly satisfying and engaging content available and allows the player to be creative.
Cons: After a certain period of time, this game may seem boring due to the repetitive nature of tasks and activities. Farming Simulator 19 may fail to attract a wider niche of gamers who are not much into farming and farming equipment.
3. Farm Together
---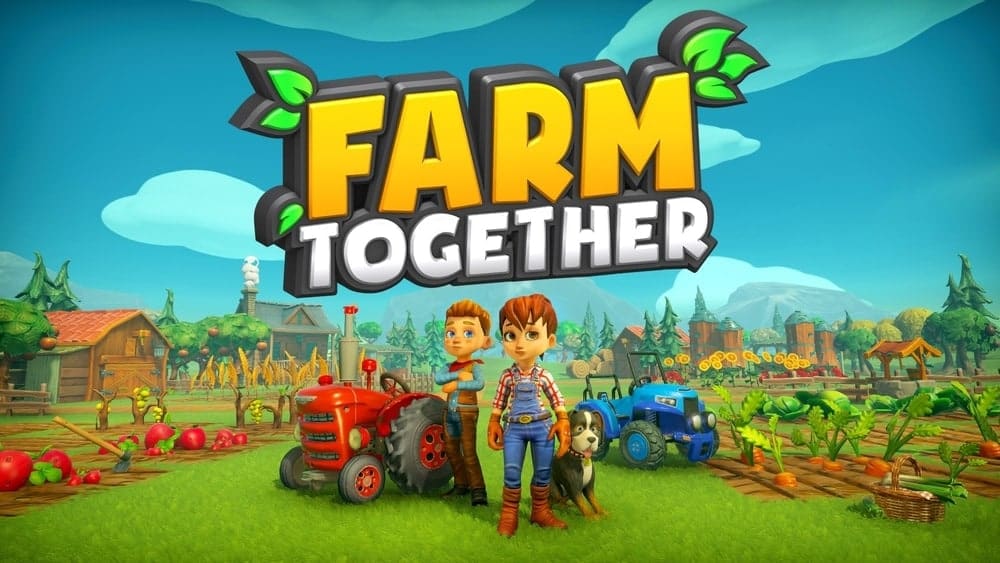 Looking for the perfect game to play with your kids? Then you must give Farm Together a try. This game will bring the smile of quick accomplishment to your little ones and let them express their creativity by building an attractive looking farm of their own. Farm Together offers variety in the game experience through some non-crop activities.
The eye-catching cartoon-like 3D graphics will keep the players, especially the little farmers, enthralled throughout the game. The main inviting factor of this game is its refreshing nature, as there's no pressure of having to deal with insolvency or keeping up with any set targets.
Key Features
The multiplayer mode allows farming with up to 16 players.
Specific features can be unlocked with three different currencies earned.
Houses, fences, and shops can be added to the farm to bring variety.
The player is helped with small sums of money to prevent financial jeopardy.
A tractor is offered in the first hour of the game to enable faster farming.
Pros: The game interface is simple, which makes it easier to play. The process of farming progresses faster, allowing the players to enjoy accomplishment quickly.
Cons: It doesn't allow the players to interact with other players or travel to other towns. The growth of some crops is time-consuming, and this can seem annoying to the players.
4. Farmer's Dynasty
---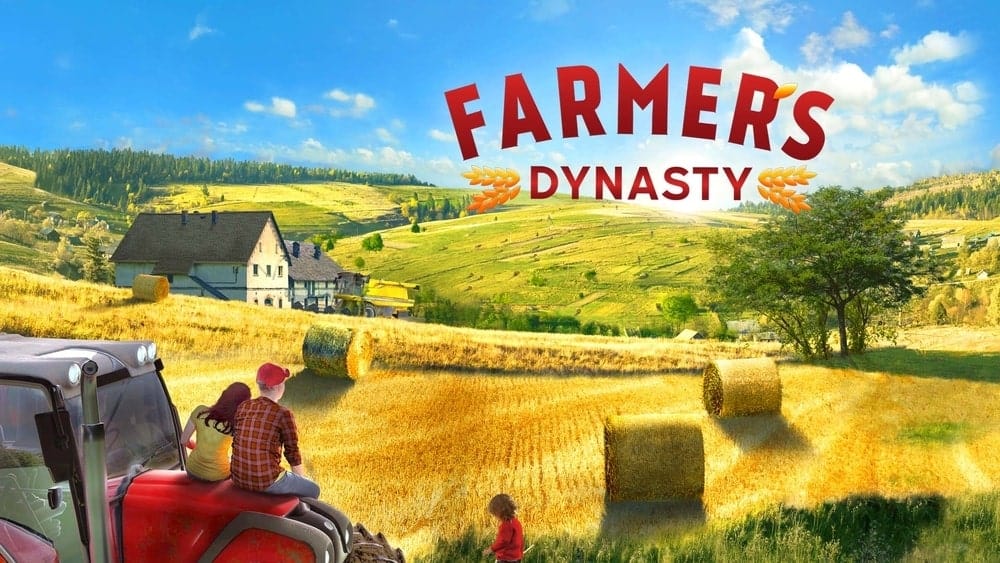 Just like how the game itself says, 'more than just agricultural simulation,' Farmer's Dynasty offers a much realistic simulation of a quiet rural farming life besides growing crops, with its 3D graphics. The players learn how to work on the farm from their neighbors, make friends, help friends with their work, and get married.
The game offers a great combination of tasks that includes looking after animals and repairing farm buildings, other than just working to watch the farm prosper. Even though some of the features may seem to resemble those of Stardew Valley, it's still worth trying out Farmer's Dynasty for how uniquely it delivers its features.
Key Features
Players can choose between antique and modern farming equipment.
Players have to repair individual areas of the farm building.
 Neighbor's appreciation can be earned by completing quests.
A large number of farming machines are available for growing crops.
The player's sales and purchases can affect market prices in the local economy of the game.
Pros: The combination of farming and real-life simulation it offers is quite satisfying.
Cons: The game might seem boring at one point for its monotonous design of tasks. It takes a long time to load, and the framerate drops after some minutes of playtime.
5. Kynseed
---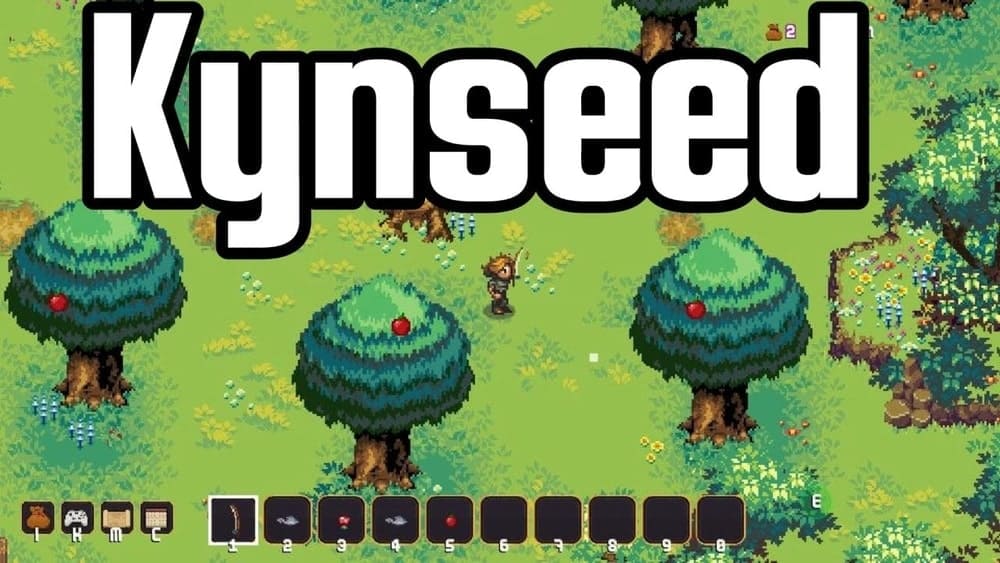 Kynseed will take you to a world where everything grows, ages, and dies. This game, just like the others mentioned above, offers a realistic farming experience that involves planting crops, selling harvested crops at shops, making friends, and starting a family. It allows the players to do fishing and mining just like Stardew Valley.
However, the art of its dense like graphics and the touches of Fable series humor incorporated into the game features gives a completely different vibe and experience to the players, compared to other farming games for PC. Kynseed allows the players to become their own children when they grow old and die in the game.
Key Features
The players can determine the number of shop operating hours.
The price for the crops sold can also be set by the players.
Players are given different quests to accomplish, such as feeding the farm animals.
Players get to use teleportation stones and read different books.
There are trees that have different types of moods that can be changed by giving them gifts.
Pros: The appearance of the land changes each season, making the game interestingly realistic.
Cons: Some tasks, such as the quests given, can seem repetitive and lead to boredom.
6. My Time at Portia
---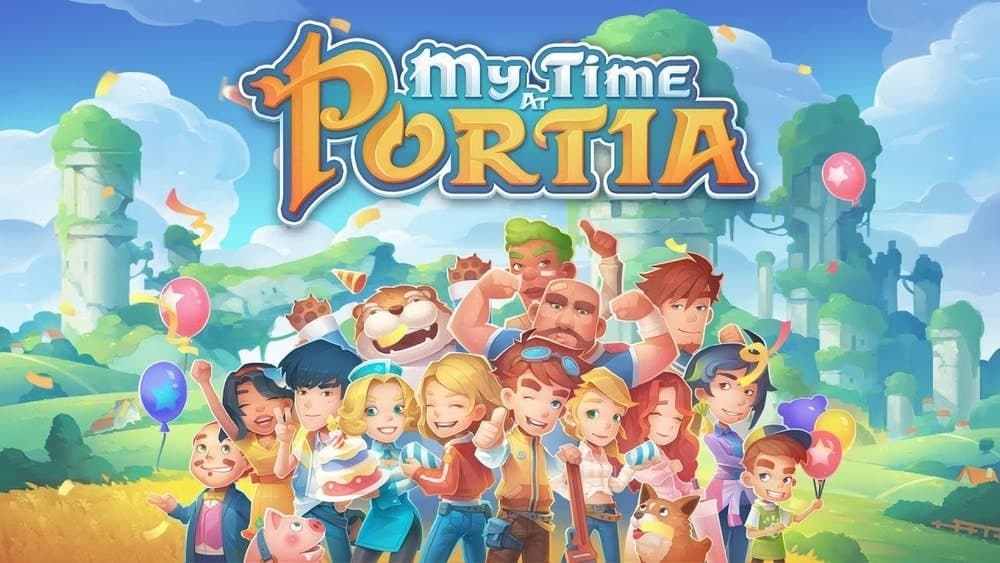 Apart from the love for agriculture, this game lets the players' love for crafting come out by focusing mainly on crafting tasks in a workshop to complete commissions to develop the town of Portia. Other than revitalizing father's workshop, the players are engaged in managing farmlands and befriending villagers.
My Time At Portia will turn the player into an adventure-seeking new resident of the town. The game experience further includes exploring caves and fighting monsters. With its soothing background sound and the enchanting art of graphics, this game will make the players want to return to the game repeatedly.
Key Features
 The players can jump over the fence of their yards to visit their farms on the other side.
The player is allowed to romance and date the characters they fall in love with.
Completing reward missions and earning points can help raise their workshop ranks.
Planter boxes are used to grow seeds, which are then fertilized for further growth.
The livestock raising feature makes different types of animals available.
Pros: It gives the players a truly relaxing and pleasing experience that can instantly help them keep calm.
Cons: The game progresses very slowly, which can test the patience of the players.
7. Minecraft
---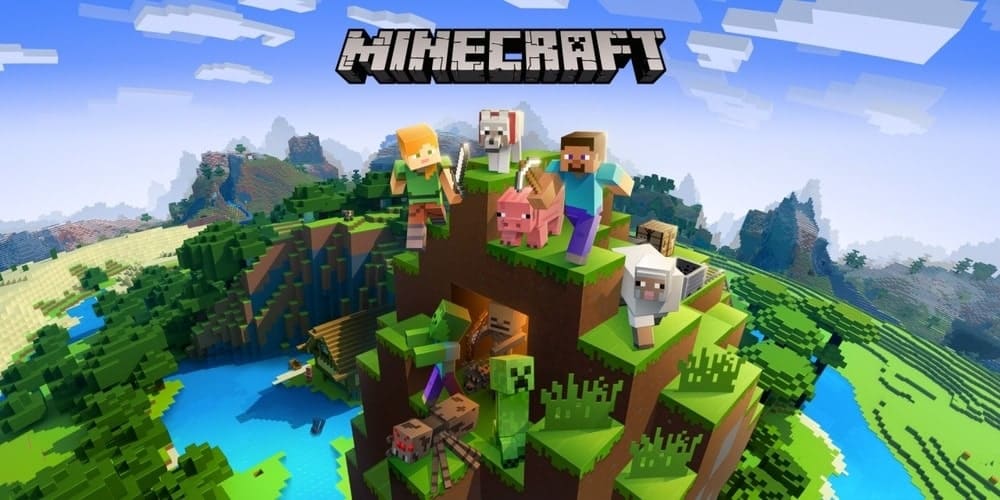 Just like My Time At Portia, Minecraft is more about crafting and exploring and less about farming. However, the game offers many mods that can add many different crops and animals to the farm. One of the best things about Minecraft is that it brings out the creativity of the players.
Players can create the best looking farm and make other creations of their wish by using the natural elements extracted by mining and processing rocks. It also makes gameplay possible in a partially automated field. Its iconic design and mind consuming nature provides a highly satisfying game experience to the player. Minecraft is one of the most highly recommended farming games for PC.
Key Features
Players can shape out tools and furniture by extracting natural resources.
The game offers a multiplayer mode with local boundaries.
Resources can be extracted by cutting trees and breaking blocks.
The game allows the players to fight the villains to survive.
Player needs to take sufficient amounts of food to stay healthy and work quickly and productively.
Pros: Minecraft runs well and very much smoothly on any PC device without any disturbance. It is easy to play and is much likely to be loved by the kids.
Cons: The game updates very slowly and might get boring after some time. There are quite many bugs in the game that needs to be fixed.
8. Staxel
---
If you are looking for a relaxing virtual farming experience, similar to that offered by Minecraft, then Staxel is the one for you. Staxel is one of the most suitable multiplayer farming games. It offers a wide variety of tasks to choose from. Staxel, just like many other farming games, is about an aspiring farmer's dream of building a profitable farm.
The multiplayer experience gets enhanced as the game allows the friends of the players to accompany them during game adventures. Good friendships and bonds get formed with the villagers as the players can help them with their tasks and benefit from their farming advice.
Key Features
The game tasks require the player to hunt animals and cook new dishes.
Players can work on their houses to turn them into homes with beautiful decorations.
Players can create their own game environment as they like by making changes to their surroundings.
Apart from the farm, players can rebuild the entire town the way they like.
The revenue from farming can be used to fund the high budget building activities.
Pros: The highly attractive and colorful art of graphics provides a pleasing treat to the eyes.
Cons: The lighting of the interiors is very dark and seems unpleasant. Learning to play Staxel can seem time-consuming and confusing.
9. Slime Rancher
---
Interested in games of the fantasy genre more than those that offer a realistic experience? Here's Slime Rancher to take you far, far away from this world. This farming game for PC shows its players a world of only slime creatures who can produce plorts. The player's task is to feed the slimes well enough for them to produce these plorts.
These plorts function as the currency of that enchanting world. This currency allows the players to develop their farms and farming equipment. Slime Rancher gives a completely different and a larger than life feeling of farming, enabling the players to transport to a planet never seen before, leaving all the stress of this world behind.
Key Features
 Players can breed different species of slimes that can yield different plorts.
The characteristics of each slime are different from other slimes. This makes them unique.
Slimes can interact with each other in many different ways.
Players face different challenges and risks and have to overcome them.
Slimes can be capable of producing multiple plorts if they are fed plorts from other species.
Pros: Steady game upgrades give the players something to always look forward to in the gameplay.
Cons: The same repetitive daily tasks make it difficult to stick to this game for long.
10. Garden Paws
---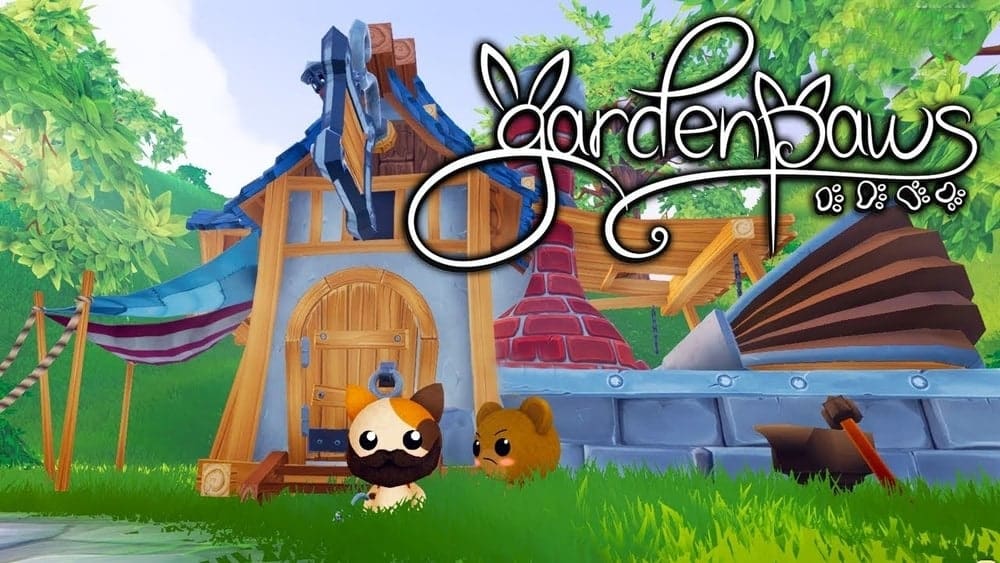 The same world looks different from different eyes. Ever wondered how a farming life feels not from the shoes of a farmer but the paws of different creatures? Try out Garden Paws to experience this never felt before the farming adventure. The game experience involves various tasks, ranging from crop cultivation to exploration in beaches and caves for treasure.
Garden Paws allow a high degree of character customization. This game can fulfill your dream of flying as it rewards its players with beautiful glides once they complete certain quests. It allows the freedom to plant crops according to the player's wish regardless of the seasons.
Key Features
Can get access to different types of outfits and accessories.
Players can complete quests for villagers and benefit from their help in building household things.
Can cook meals out of their own harvested crops.
Players can choose characters from various options, such as rabbits, dogs, and dragons.
The game allows players to price and sell wares in shops and explore different hobbies.
Pros: The wide variety of available tasks and goals excite the players to return to the game.
Cons: The game lacks sufficient content necessary to make it stand out with an engaging experience.
Final Thoughts
---
As can be seen, all the games mentioned above have been designed differently with distinct features. They have the best experiences to offer in their own ways and are very suitable for emptying your stress bucket with their calm natures. Both the games are much likely to appeal to gamers and curious non-gamers of almost all age ranges, although Stardew Valley is appropriate for anyone above 7 years of age.
Stardew Valley is the best farming game for PC for those who want a dramatic farming experience with adventures. However, if a peaceful, everyday life of a farmer appeals to you, then you should try out Farming Simulator 19. Which one seems more suitable for you? If you know of better farming games for PC, feel free to share them with us. We will love to share with others.