If you have heard about auto clicker apps, this is the right place for you before digging deep into this vast field. There are many different tasks to be handled even if you are not available on your android phone or other devices. Some of them could be turning on something, moving items, opening or closing tabs, and so on. Here, you must choose the best auto-clicker apps for Android to get the most positive outcome.
Some auto-clicker apps require root access, and some don't. You should choose according to your requirements. Also, we are here to save you time by filtering out some of the best apps available right now.
Best Auto-clicker Apps for Android
---
There are lots of different auto-clicker apps for Android available in the app marketplaces. Obviously, most of them are not up to the mark. Using these apps, you can use triggers, actions, automation, macros, and much more.
Whether you are gaming, maintaining something, or anything else, our hand-picked best auto-clicker apps for Android will suffice your needs. Moreover, you are welcome to discover other similar apps with good user reviews at any time.
1. Auto Clicker – Automatic Tap
---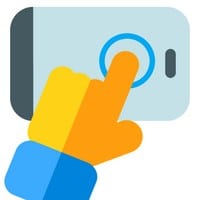 Continuous tapping on your phone's screen for hours can be exhausting. With this auto-clicking app, you no longer need to be tense about your "tapping tasks." Just sit back and relax after setting Auto Clicker as an overlay on the tasks you need to complete, and it will do its job. It is also user-friendly because it has a simple interface, and no root is needed for setting up the clicker.
Important Features
You can set both single and multiple clicking modes in the application.

This app lets you set a timer for clicking a specific period of time.

It also has supportive and multiple clicking points.

You can import automatic scripts or export them through the app.

The app will be detected as a third-party software for games, so it is safe.

Supports android 7.0 and above.
2. QuickTouch – Automatic Clicker
---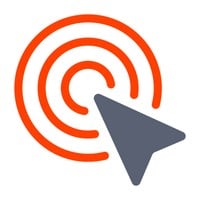 Tasks in arcade video games, such as coin mining or collecting, include much tapping on the screen. Therefore, developers found a new way to make things easier with this automatic clicker which is totally safe, unlike other clickers. QuickTouch is specifically designed for video games though you can use it for office works too. It also has an exquisite UI to get your clicks to go smoothly. Let's see what's more it provides.
Important Features
Users of this app can in-app overlays from the app without any detection.

You can also edit where you want the clicker to start up.

This app lets you control the speed of clicking up to 4 levels of speed in the app.

Clicking can also be scheduled as per different apps.

This app does not require any root access to function.
3. MacroDroid – Device Automation
---
The future will be in your hands with MacroDroid, and it will do any job you assign. You can optimize your daily work routine and assign any type of task on the app, such as checking phone calls, reading text messages with speech, etc. Unlike other automatic apps, it also has a very attractive UI that includes hundreds of working features. You can also make custom sound and notification profiles too. Once you start using this app, you'll be quite dependent on it.
Important Features
This app will simply reduce battery drainage by dimming your screen automatically.

It will eventually save roaming costs by automatically switching off data when not needed.

This useful auto-clicker app for Android also has a reminder to remind you to do certain tasks.

You can select a trigger from 70 different options for a macro start.

Together, this app can automate over 100 applications.

Last but not least, this app has automatic file backup.
4. Click Assistant – Auto Clicker
---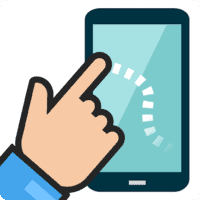 You can also use CLick Assistant as it has so many features in only one place that function automatically. It is easy to use, and you can also personalize the operating interface too. The interface allows you to pause, stop or resume the script any time you want. Plus, this app helps you to do repetitive tasks that can be tiring with just a single tap. All these features are supported by Android 7.0 or above.
Important Features
This high-end auto-clicking app for Android supports multi-touch gestures – tap, swipe, or pinch with multiple fingers.

Certainly, this app will record your gestures can and work accordingly.

You can also record and load the scripts in the app.

Parameters of the clicks can be set up separately, such as delay, touch durations, etc.

It also has an exclusive countdown timer for clicks.
5. Automate
---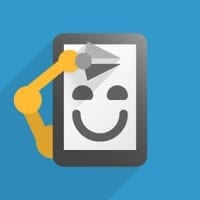 Just as relevant to its name, Automate will automate all the tasks that are repetitive, and you're struggling to do them all together at the same time or in a schedule. It is very simple to use and works like a servant for you, such as sending or reading text messages or e-mails, reminds about missed calls, notifies about battery health, etc. Almost 100+ apps can be automated through the app altogether with just a single tap.
Important Features
You can create a daily backup of your folder or app through the app and upload it to an FTP server.

It also automates volume or brightness while opening an app.

You can simply turn on the 'Do no disturb' mode by scanning an NFC tag.

You can customize the notification panel in the app settings other than repetitive tasks.

It will also transfer files automatically as per the schedule.
6. OP Auto Clicker – Auto Tap
---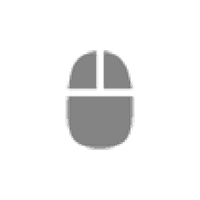 The next one is a full-fledged auto-clicker Android app with multiple clicking options. You can try single-target auto clicker or multiple auto clicker options when using this app. OP Auto Clicker initially comes with a very minimalist UI, so you will learn to use it from the beginning. However, this app is completely free to use, and millions of people are using this app to reduce their workload on their smartphones.
Important Features
This app comes with a function for multiple swiping and clicking points.

It doesn't require your phone to be rooted.

Setting the parameters of the clicks is easy with the app as well.

The interface of this app is customizable, and you can set the opacity and size as you like.

This versatile app is ready to work on any Android smartphone that comes with Android 7 or higher.
7. Auto Clicker app for Games
---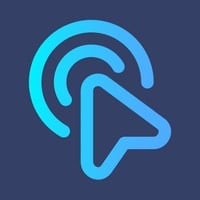 Finally, it's an auto-clicker app for gamers. Most people use this kind of app for video games, where you need to click thousands of times to win. And if your purpose for using this app is just like it, you can use the Auto Clicker app for Games. This app has a very powerful UI that will save your effort to click on the game repeatedly. It is easy to understand, and you can use this function on a lot of common and popular games.
Important Features
You can set the timer and make a schedule for clicking on the game automatically.

This app comes with image and text detection functions, and click accordingly.

It also supports automatic sliding and swapping.

You can use a dedicated wizard button on the app; it doesn't need scripting.

This app won't ask you to root the device.
FAQ
---
Q: What is the best Auto-clicker app for Android?
A: Automate and Auto Clicker are the best auto-clicker Apps for Android if you will use them for clicking on apps. But if you want it for games, then you better use Auto Clicker App for Game or QuickTouch. These apps are dedicated to games.
Q: Why do people use auto-clicker apps?
A: People use basic auto-clicker apps to have automatic repetitive clicks or taps in games and similar task-based operations. Some auto-clicker apps for Android offer advanced features like actions, conditions, triggers, movements, and so on.
Q: How do auto-clicker apps work on Android devices?
A: Many operational auto-clicker apps for Android work fine by mimicking certain taps and actions. Unlike personal computers' automatic clicking processes, these apps automate screen taps or even swiping maneuvers.
Q: Are auto-clicker apps safe?
A: Yes, most auto-clicker apps are safe to use. This is a very common question and especially asked by mobile gamers. It is very unlikely to get banned or restricted in games as these apps only mimic clicks and taps.
Q: Can you use auto clicker apps for Android for free?
A: Yes, You will find a lot of free-to-use auto-clicker apps for Android. Some apps require upfront payment and subscriptions. Free auto-clicker apps are more than enough for basic usage.
Final Thought
---
Auto clicker apps for Android are some kind of blessings for management recruits and mobile gamers. If you have a hard time remembering taps and certain actions, these apps would be great for you. We hope our effort will help you choose the right app for your requirements.
You will certainly find many similar apps, yet most of them are missing out on essential features, and some are downright junk. Try out any from the list and inform us if you have any queries.
So, here we are, leaving for today. Don't forget to mention which app you are planning to give a try on and how it works on your device. Make sure to share this content with your gamer friends, and stay tuned with your valuable opinion in the comment section. Thank you.