Technology has reshaped our life in many ways. Our life has become smooth, and now we can explore more opportunities due to the advancement of modern devices and techniques. We can now do many things that were impossible even before a few days back. This article is designed to talk about file transfer apps for PC. Although there are many people who use portable hard disks or pen drives to share files between computers, cloud-based desktop applications are going to replace these devices very soon.
These applications cannot only share huge files but also maintain a great speed while you are sharing a massive number of files. If you are a working professional or a student, it is evident that you will need to transfer files with your friends or colleagues. Go through this article and know about the best apps that help file transferring with their important features, pros, and cons.
Best File Transfer Apps For PC
---
This article is going to bring light to the importance of file transfer apps for PC. Besides how they can add advantages to our day-to-day life will be discussed. The huge options available out there can be challenging for you while picking the app that suits your requirements best. This article can enable you to make your decision wisely and save time that you can spend on more critical tasks.
1. AirDroid
---
We are starting this list with one of the most popular filter transfer apps for PC or even mobile. It is an outstanding application, and you can certainly rely on its performance without any doubt. You will get support for all major platforms, and alongside Windows, you can use this software on iOS, Android, macOS, and so on. It will help you sync files around multiple devices and offer all the useful features to make your life easier.
Important Features
Airdroid now offers a mobile application for your smartphone called AirMirror App, which is powered by remote control technology.

Equipped with all features required to replace cable-based file transfer. Alongside music, documents, or videos, you can even share APK files.

Suitable for remote-based activities like monitoring, AFK assistance, and so on.

If you are using this application on your Smartphone, you can share the screen on PC with the help of screen mirroring technology.

Besides, it can turn your smartphone into a webcam, and you can capture images using your computer.

Consider this as a web application, and you can access all of your important files from anywhere on the go.
Pros: One of the finest desktop applications for transferring files from your smartphone to computer or vice versa. Besides, it is lightweight software, and the performance is stable.
Cons: This is relatively an expensive option, although it has a free version. But to access all the exclusive features, you will need to upgrade to the premium version.
2. Pushbullets
---
The next software on this list takes the straightforward approach to make all your devices feel like one. It has made file transfer seamless, and cross-platform compatibility has made this app easily usable for most users.
It will not ask to create an account while you can use your Facebook or Google account. This software is specially made for beginners, and you will not face any problems while using this awesome application.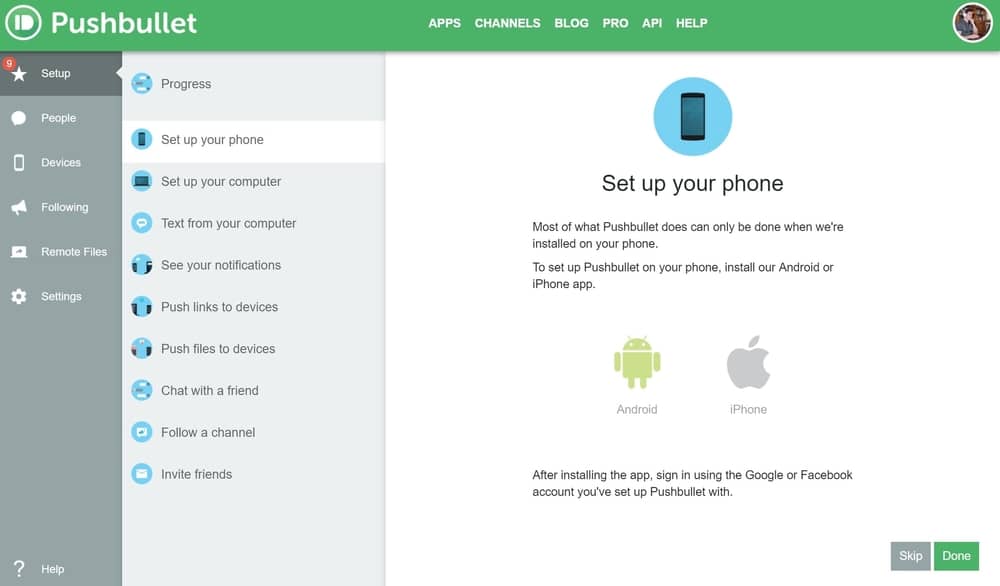 Important Features
The best part of this application is it comes with great customer care and will go to any extent to help you.

Syncs your phone messaging application, and you can use your computer for texting from your smartphone.

Enable you to keep track of all the notifications you might miss when working on your PC.

Besides, you can consider this as more than a file transfer app due to the interesting features like games and xkcd posts it offers.

Link sharing has become a common phenomenon, and this software will allow you to share links across multiple platforms.

Suitable for small to medium offices as you can chat with your colleagues and share files instantly.
Pros: If file transferring is your top priority and you want to use a hassle-free service, then no other file transfer software will be able to come closer to Pushbullets. It is easy to use, and you can download files automatically or check from the notification bar as well.
Cons: If you are a macOS user, then you will have to use the web version as there is no desktop application for macOS currently available.
3. Feem
---
This application takes a different approach to transfer files from one computer to another. It uses the WIFI network and can share files to any device connected to the same WIFI network. So be it mobile phones, tablets, computers, laptops, or whatever else, you can transfer files seamlessly.
It is super simple to use, and you will just need to download the app to start transferring files between devices. It does not require an actual internet connection, and rather this app uses a local network for sending or receiving files.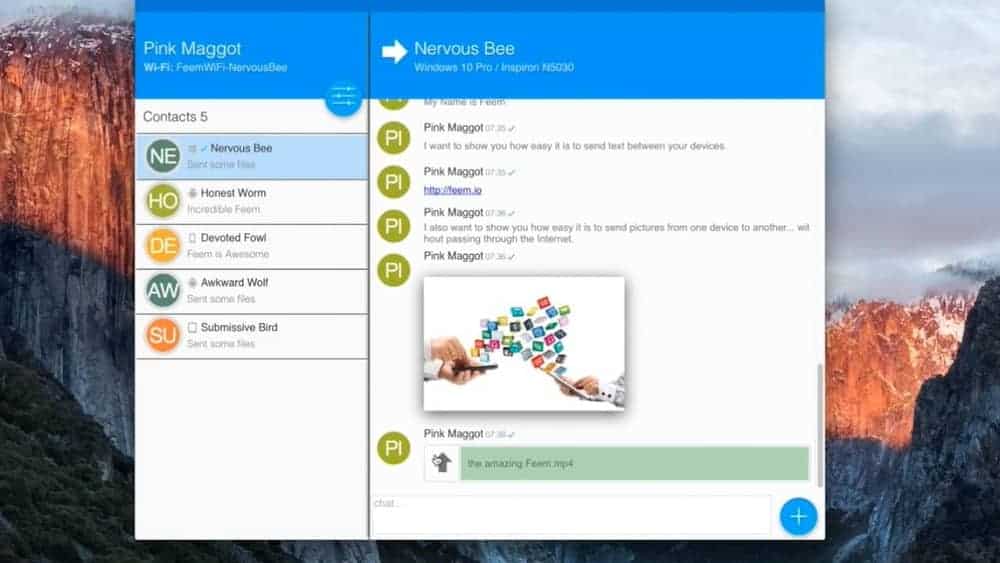 Important Features
Claims to be the best local file transfer app you will find right now, and its performance will authenticate every bit of it.

It works like Bluetooth technology, although you can consider the speed is 50x better than Bluetooth.

Unlike other file transfer software, it will not restrict you from sharing a large number of files at any point.

Besides, Feem uses a technology that works from device to device, which results in no file-size limit.

The user interface is modern and represents all the useful tools on the main window.

Connect devices from any platform, including iPhone, iPad, Android, Mac, Windows, and Linux.
Pros: Comes with battle-tested security and encrypts all file-transfers with TLS to protect you from any sort of security issue. Besides, Feem can resume a file transfer from where it stopped, and you will not need to restart again.
Cons: This software is powered by ads which means you can see pop-up ads sometimes, although it is not so frequent to become annoying.
4. Resilio Sync
---
Resilio Sync uses the cloud to provide support for file transfer across devices. It comes with a wide variety of pricing plans which makes it suitable for individuals and small to large businesses as well.
It is blazing fast, and you can rely on stable performance. When you start using Resilio Sync, it turns your computer or laptop into a cloud server and lets you sync as much file as you want. You can integrate this with your word processes to increase productivity and facilitate sustainable development.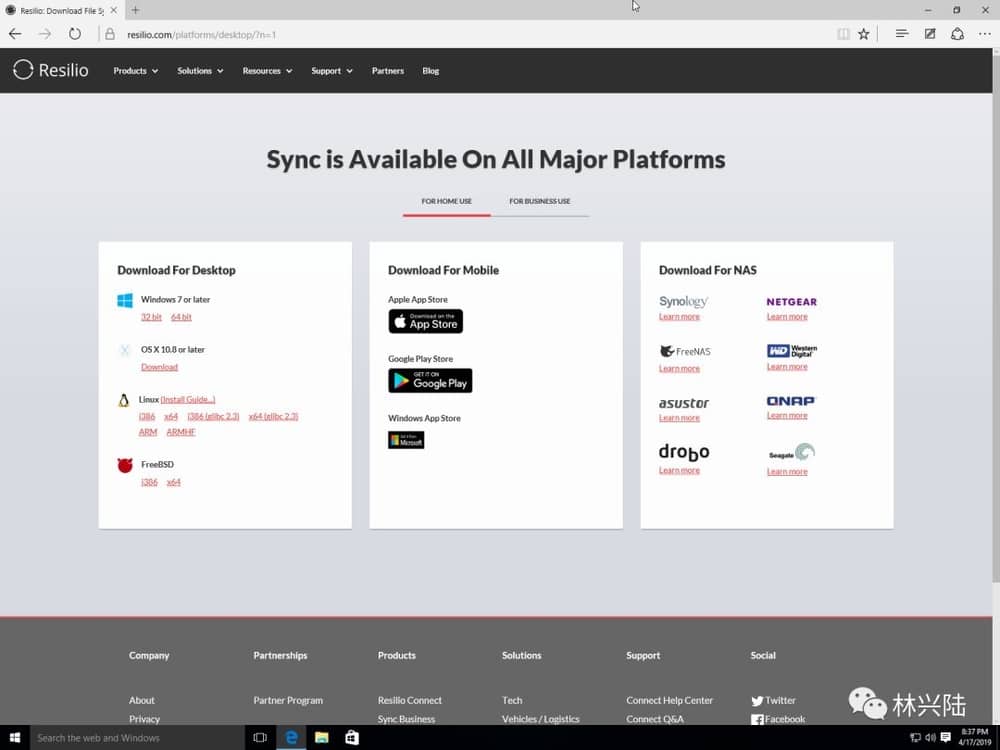 Important Features
You can start using this software at a price of $59.9 for home or family use, while the business version starts from $30 per month only.

You can link any of your devices and sync all files automatically to keep them organized.

It helps to protect you from hackers, and you can manage roles while on the go as well.

Comes with Selective Sync technology, which can help to save storage to a great extent.

Enables users to have full control over bandwidth usage, which is proved to be efficient.

With the business version, you can expect to get premium customer support and plans for multi-users.
Pros: The major advantage of this software is it can ensure 100% safety while transferring files with your family, friend, or colleagues. Besides, features like File-Level Deduplication and Camera backup are also there.
Cons: It works really well, and I could not find any major issue mentioned in this section. But when it fails, you will have to struggle to troubleshoot and make it running again.
5. Send Anywhere
---
Send anywhere is one of the exceptionally well cloud-based file transfer apps for PC. Just like Resilio Sync, it has made file transfer super easy, and you will not even need an account to start sending files.
You can upload any file, and it will generate a link to share using which anyone can download the intended file smoothly. Besides, you can download the dedicated app on your Windows, macOS, and Linux as well. It is made to provide a render awesome user experience, and it is definitely worth trying.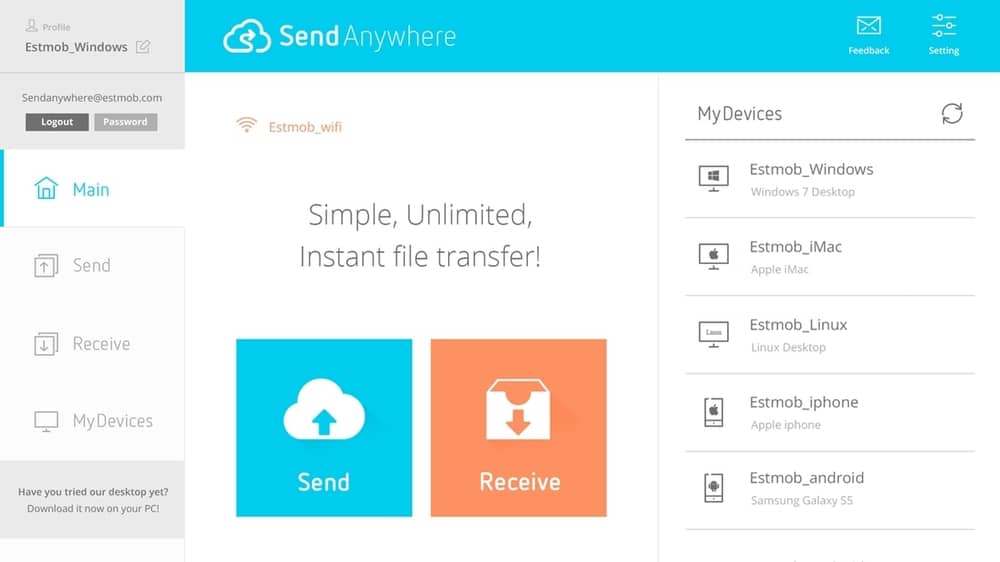 Important Features
It Lets users take a backup of any file starting from photos, documents, and videos also.

Comes with mobile applications for Android and iOS, while you can use this tool on Amazon Kindle as well.

Besides, to keep things simple, you can also use the browser extension available for Chrome, Office 365 Outlook, and Whale.

To enhance the speed and stability for meeting modern demands, it is now offering Sendy PRO that comes with cloud storage and file management.

It takes care of security pretty well as it generates a one-time QR code that gets invalidated after using it once.

Besides, when you share a file with someone, he/she can contribute or add comments which makes hassle-free collaboration.
Pros: It is a relatively new application and designed based on cloud technology, making it robust, and you will find no lag while using this app. You can also explore the features like Sign-in Device Management and Folder management.
Cons: If you are using the desktop app, you may find some issues, especially when you are starting the app on your computer. It often gets stuck on the first page and takes time to load your data.
6. WeTransfer
---
Cloud computing has changed the traditional way of file transferring and makes everything super easy for all people. Cloud applications can become cost-effective, and you can access everything from anywhere you want through a stable internet connection.
WeTransfer is a great example of standard cloud-based software and comes with all the major advantages you can expect from a cloud platform. If you do not want to take the pain of downloading and installing any software, WeTransfer might be the one you want to try.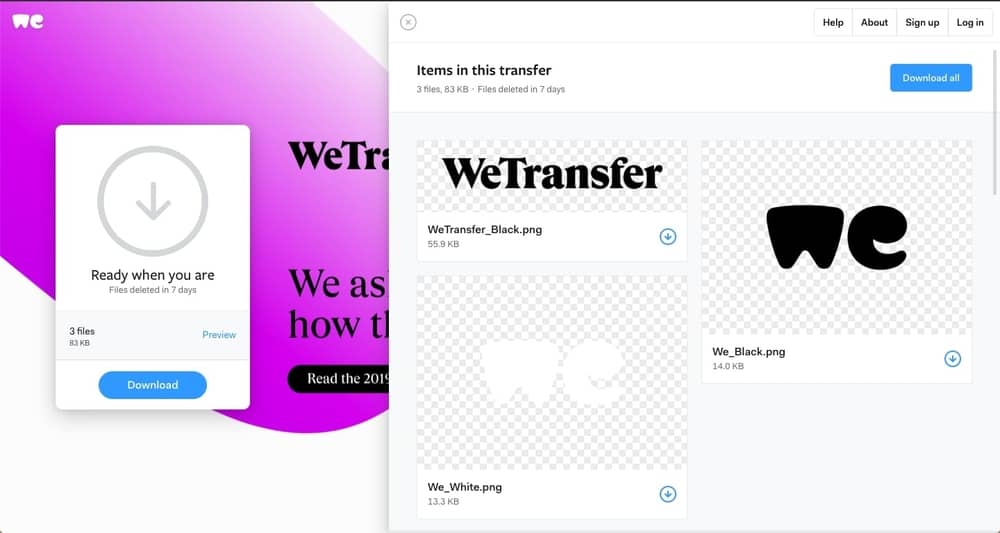 Important Features
You will not need to create an account to start file sharing, allowing anyone to transfer files virtually from anywhere.

It comes with a modern user interface and represents all the important tools, so you get everything at first glance.

You will just need to upload files and share download links or email the link to the person you want to share with.

Comes with a free version that will never restrict you and will remain free forever.

Even with the free version, 2 GB files can be shared, and email transfer can be completed with 10 people.

Besides, to keep everything simple, users can resend, forward, or delete file transfers as well.
Pros: The major advantage of this tool is it allows senders to have full control. You can even decide when the download link should be expired, which can play an important role in protecting privacy.
Cons: There is no issue that we could really point out in this section. But it does not offer a desktop version, and you will need an internet connection for file transfer.
7. SuperBeam 5
---
It is one of the most popular file-sharing apps for smartphones for many years now. But it offers a desktop application to remove the necessity to transfer files without a cable connection.
Along with Windows, you can also use this software on Mac or Linux, making it convenient for the users running multiple devices to manage files or works. It comes with mobile applications as well, so you can sync data with your smartphone and access them from your computer.
Important Features
You can send any number of files from your computer using the secret QR code or link.

The file transferring process is quick and simple while it is trusted by industry leaders.

Besides, the desktop applications are built pretty well and designed to deliver buttery-smooth performance.

If your device is using SuperBeam, you can just scan the QR code to receive files.

The seamless transition and syncing between PC and mobile have set this program apart from its competitors.

Send any type of files like pictures, docs, texts, videos, or presentations within a second.
Pros: It has a web platform as well, and so if any of your devices are not using SuperBeam, you will still be able to transfer files using the web app.
Cons: This is a comprehensive solution and one of the most trusted platforms worldwide for file transfer. But the customer service is poor, and you will need the premium version to get most of the mentioned features.
8. Share – File Transfer & Connect
---
This is probably the most common name when you are talking about the file transfer apps for PC. There are many people who have started sharing files from one mobile to another without using Bluetooth with this app.
It has earned trust from the tech community already, and you can start using this app without a second thought. File transferring is super fast, and the constant service has made it one of the leaders in this domain of networking technology.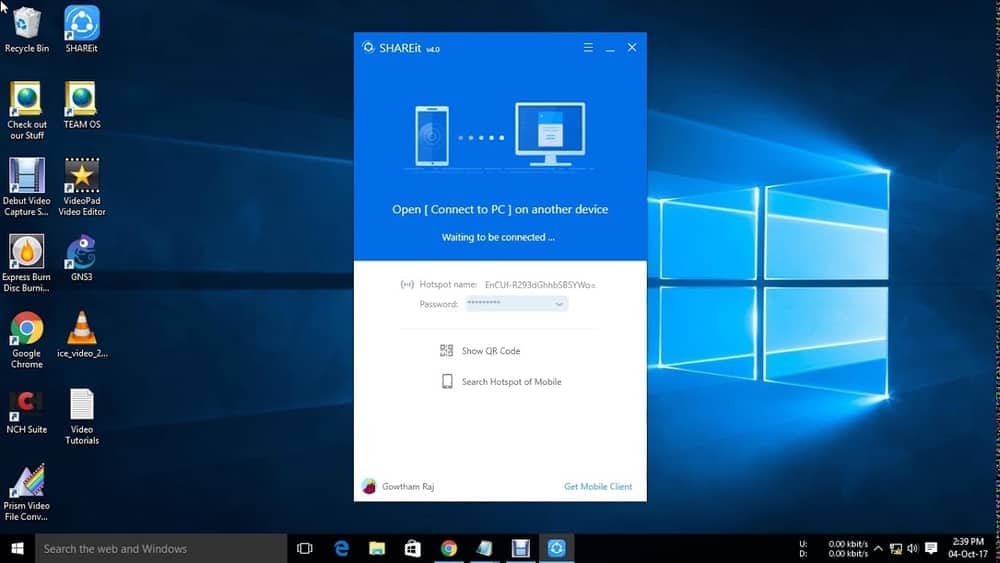 Important Features
It offers a desktop application, and you can expect a bug-free smooth experience.

Besides, it is lightweight, and the software does not take huge storage on your hard disk as well.

The installation process is super simple and takes a couple of minutes to complete.

Can send or receive App, music, pdf, word, excel, zip, and even Folder as well.

Along with Windows, you can use this app on Android, IOS, Tizen, and macOS. 

Does not limit you with the number of files or the size of a file you want to share.
Pros: It comes with a beautifully crafted material design, and you can see images or play videos from within the software right after you have received it.
Cons: Although it is renowned for its awesome service, the amount of ads it displays on the free version is so annoying that you might end up uninstalling the software from your computer or mobile.
9. Xender
---
It is another software that is in the market for quite a long time now. Recently they are working to bring a new version although the existing one is offering more than enough already. We have discussed Airdroid at the first of this list, and you already know Airdroid's features. Xender can fill all the void left by Airdroid and has successfully done it, and it is definitely worth trying this software on your computer.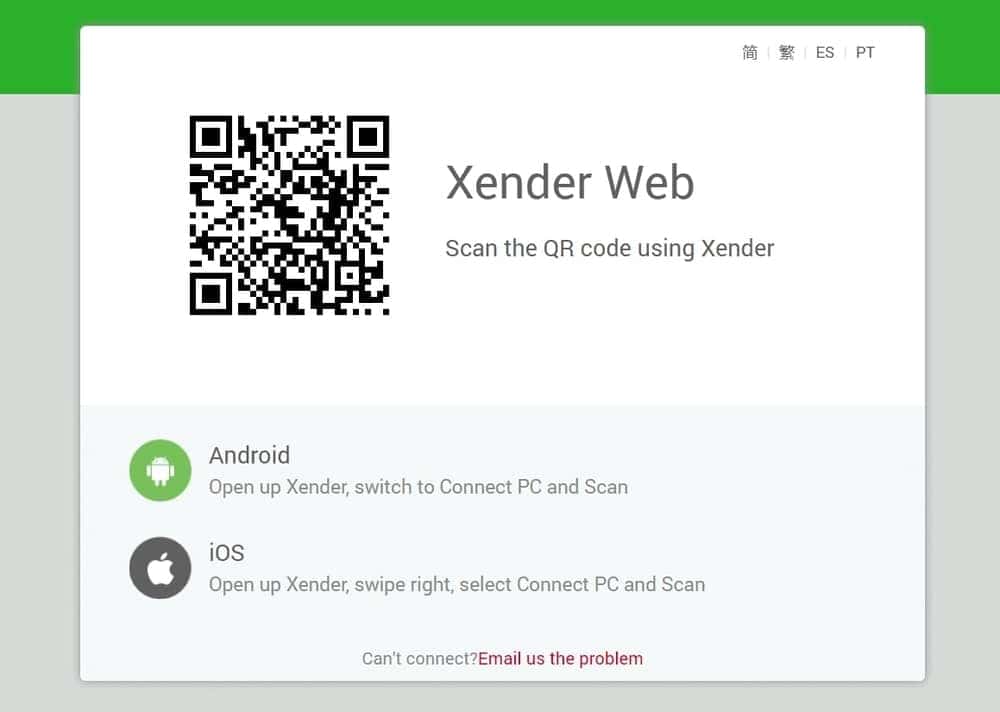 Important Features
Allows users to connect their smartphones with any PC they want.

Besides, you will be surprised to see the speed of transferring images from one device to another.

From files, pictures to large video files or folders, everything can be shared.

Share files across cross platforms which makes this software convenient and easy to use.

The user interface is dynamic and makes it flexible to use while you are on the go.

Does not restrict users from sharing multiple files at a time. You can share files of any size with your friends or family.
Pros: You will not need to download or install any application to start file sharing from your computer, and so it can save you from the hassle.
Cons: Although they have fixed all the reported bugs already, you will still notice as the app becomes unresponsive sometimes.
10. Zapya
---
We are going to end this list with Zapya designed to render a seamless connection between PC and your mobile. You will be able to share files, and you will get support for more than 20 languages as well.
Besides, you won't need Wi-Fi or mobile data, making it a good choice for any people looking for file transfer apps for PC. It was created to make file transferring easy without compromising quality.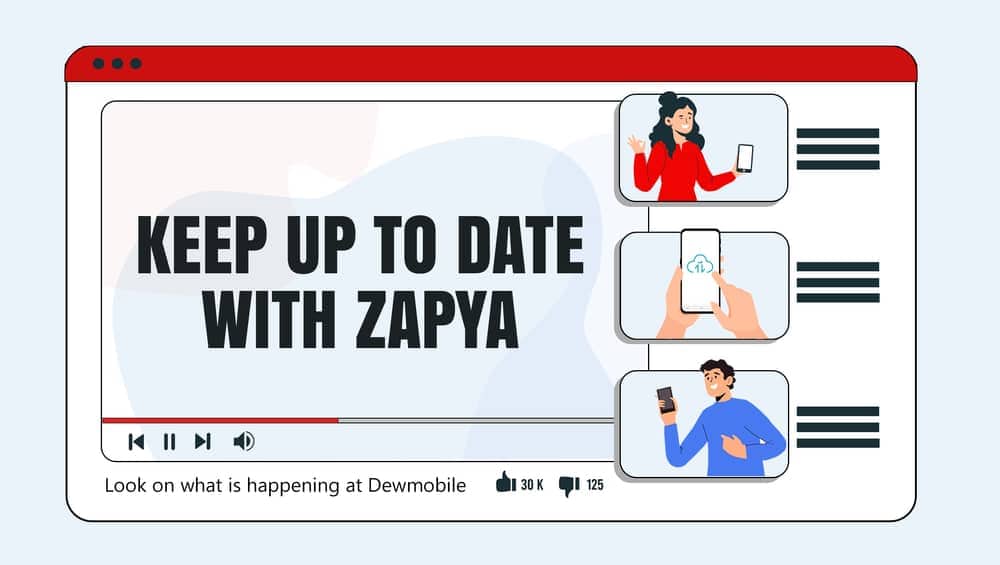 Important Features
Be able to share large and multiple files at a time without worrying about the quality.

Comes with a one-click transfer from phone to phone, pc to pc, or even computer to phone or vice versa.

From applications and videos to photos or music, you can share files of any type.

Use this software on Mac, Tizen, and Web pages as it comes with cross-platform compatibility.

Displays all the received or sent files in a special window supported by text correspondence.

You can easily consider Zapya as a stand-alone solution when it comes to data transfer.
Pros: While it can be easily considered as a great alternative to any of the software mentioned above, you can control your desktop computer remotely using this tool as well.
Cons: One of the major downgrades of this software is the absence of a high-quality built-in media player as we cannot play a video with the current version.
Our Recommendation
---
File transferring has become an integral part of our life. Especially when we have already started working from home, file transfer apps for PC have become more important than ever. To help you pick an app, we have designed this article with the best apps we have got so far.
We are declaring WeTransfer as the best desktop app you can use right now. It is a web-based platform and uses cloud technology to render a robust service. You can upload any number of files, and WeTransfer will generate a link or direct email to the intended receivers as well. Besides, even with the free version, any individual can complete almost all tasks while the upgrade version is suitable for any business.
Finally, Insights
---
So here are the best file transfer apps for PC available in the market. We have tested each of these apps and can certainly guarantee performance when transferring files of any type from one device to another.
You will find a lot of other options in the market, but if you do not want to explore or try out other alternatives, then these are the options you must check. Go through the critical features and compare the pros and cons before finally picking the app you are going to use.