Simulation games are fun as they allow players to feel things that they do not or can not do in real life. This might seem a bit monotonous to some gamers, but this genre improved significantly over the years. Some of the best games that you can play on your iPhone and iPad are from this category. There are many simulation games for iPhone and iPad available in the AppStore, but not all of them are worth your time. Some are about planning, some riding different kinds of vehicles, and some games are like role-playing games in open-world settings. You will also enjoy their gameplay along with mesmerizing audiovisual quality.
Best Simulation Games for iPhone & iPad
---
We have already tried a lot of simulation games from AppStore. We can't say all of them blew our minds but obviously, we got some games that take this genre to a completely new level. So, we planned to share these games with you, and for that, we made a list of the best simulation games for iPhone and iPad.
Here, we tried to keep games from different genres so that all of you can find at least one game from the list. You can check out the little details of these games and easily choose the appropriate one for you.
1. Penguin Isle
---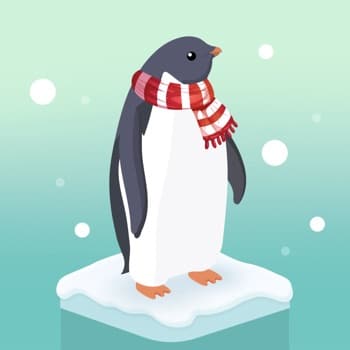 First, I would like to suggest an amazing simulation game that people of any age can enjoy. Well, I am talking about Penguin Isle, and it is a nice collection of a lot of pet simulation games. There will be lots of arctic animals, especially penguins, and you have to play their role in the icy northern area. All these adorable and cute penguins have families, and with their roles, you can explore a huge area full of icebergs.
Important Features
This game provides very easy and relaxing gameplay.

You will enjoy a very realistic and calm ocean sound experience with talks of penguins.

You are allowed to expand the area and new islands too.

There will be lots of polar bears, and you can interact with them.

This game is designed with a very simple interface, and that's why kids love this game too.
Pros: The graphics and the environment of this game will definitely blow your mind.
Cons: Some users don't like it due to its too simple gameplay.
2. RollerCoaster Tycoon® Classic
---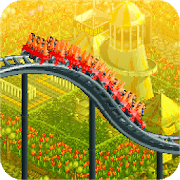 You can try RollerCoaster Tycoon, a breathtaking simulation game for your iPhone and iPad that is full of challenging tasks. Throughout the game, you can have fun designing and constructing roller coasters and other rides, landing parks, and taking care of the staff and finances. This is how you will take over the game by playing the role of a roller coaster man, make the visitors happy, and the money will begin to flow.
In this game, you have to find your passport, pack the backpacks, and get ready for an adventurous journey. And the rest of the control is in your hand.
Important Features
To build a tremendous rollercoaster, you can use the intuitive piece by piece working tools, and you can put a theme to your customizable unique rides.

You can design your park with gentle or wild rides, water rides, transport rides to take the visitors all around the park.

Managing the park's marketing and finances will help you make a profit, and organizing the staff will make the park run well.

Enjoy building the ultimate theme park with a variety of environments, from the calm forest to the crowdy Megaworld Park.

This game includes isometric graphics and authentic amusement park sound effects.
Pros: You can have fun while traveling 14 new park scenarios, and it has no barrier to roam around historical, fantasy, or future times. Moreover, you can customize your park in 95 different environments.
Cons: There's no tutorial to help you understand the game step by step.
3. Farming Simulator 20
---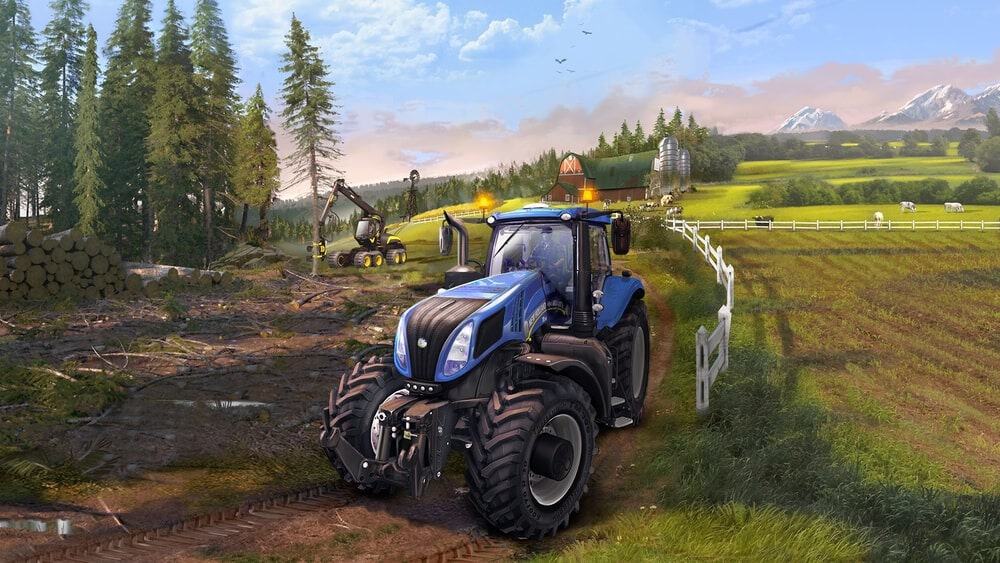 You can now settle down with a farming job at Farming Simulator 20. There are cows, sheep, pigs, and more animals in this game. The massive area is all yours to harvest and expand. You can purchase different types of machinery and earn money. Tools are available from best brands like John Deere, Case IH, Massey Ferguson, Fendt, Valtra, Deutz-Fahr, etc.
Moreover, you can buy new fields and get helpers to assist you in the field. The tractor works as long as the fuel is not empty. Don't you agree that it is a full package farming simulation game?
Important Features
Beyond 100 authentic tools and vehicles are there to use on the farm.

You can plant and grow various crops like potatoes, wheat, sunflower, corn, soybean, etc.

Cows and sheep will give you milk and wool to trade in the market.

To explore places, you can ride on a horse and look after it.

The realistic vehicles allow the cockpit view as a driver.
Pros: The game environment provides a North American look. Besides, you can freely explore the farm on foot.
Cons: Control of the tractor sometimes may not work properly.
4. Animal Crossing: Pocket Camp
---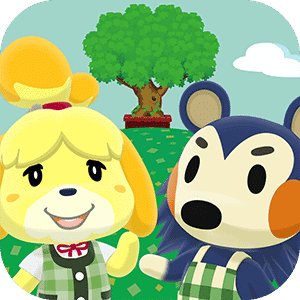 Can you imagine creating anything that you wish? It is possible in this Simulation game on iPhone, Animal Crossing. The options are unlimited to imagine. Here you can make a theme park, merry-go-round, a pool, and a lot more. Even you are free to arrange a music festival with instruments at the cafe.
There are hammocks, fireworks, tents, fireplaces, and new items will be updated often. You can craft innovative furniture. New festivals are celebrated in each season. Get started with the outdoor fun.
Important Features
You can use more than 1000 furniture pieces to design a campsite.

Over 300 accessories and clothing pieces from which you can pick any.

There are about 100 animals with different interesting characteristics.

Themed items from Garden Events and Fishing Tourneys are available.

You can design a camper, campsite, or cabin just the way you like.
Pros: In this game, you can make animal friends by fulfilling their demands. And, you can capture an in-game of your campsite to share with friends.
Cons: The game dialogues may seem repetitive after playing for a long time.
5. Terraria
---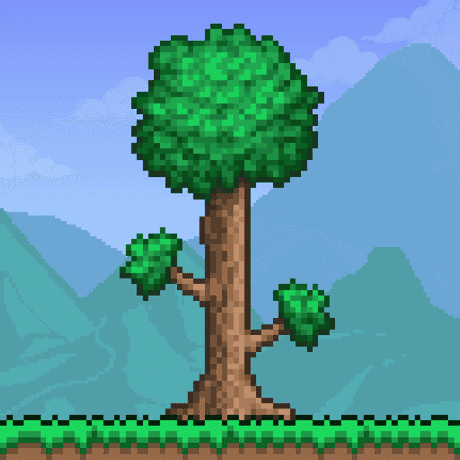 505 Ges (US) Inc has come with one of the best action simulation games for iPad and iPhone. And this time, it is Terraria. In the world of Terraria, you will have a unique gaming experience, and the control is in your hand both in the journey and at the end of the destination. All you need to do is to move your fingerprints, fight for survival, and achieve victory.
Furthermore, if you look for greater foes than you, then there will be an arrangement to test your bravery in combat. Still not convinced? Let's have a glance over the following features that will definitely impress you.
Important Features
Journey mode and master mode will be available to thrill you with a higher level of challenge.

The HD graphics and the sound system will give the real feel of the action world.

With the help of Terraria Bestiary, you can keep track of your enemies, allies, and critters.

There will be 400 enemies to combat where you have to defeat them for loot.

Almost 20 Biomes and Mini- Biomes will be available, and you can explore both the under and above the ground, from deep forest to the fruitless deserts to dungeons.
Pros: This game provides a multiplayer function, and you can play with up to 7 friends with an internet connection. Also, it offers 20 NPCs with individual benefits and style.
6. Stardew Valley
---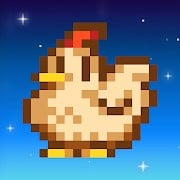 For those looking for a simulation game for your iPhone to play for a long time, Stardew Valley will be the best option. Chucklefish Limited has launched this game to provide you with an entry to your village life. From the beginning of the journey, you need to move to the countryside and build the farm with hundreds of customization options.
This game also provides a mind relaxing environment that will remove your stress and monotony. So, take a break from regular life and enjoy breeding animals and growing seasonal vegetables and fruits through this game.
Important Features
The game has multiple control options, and you can enjoy it with a virtual joystick or touchscreen.

This game offers 12 potential marriage candidates, and you can settle down with your chosen one to start a family.

You can be a part of the village community by participating in festivals along with village investigation.

The game will thrill you with mysterious caves, encountering bloodcurdling monsters, and golden treasure.

After playing for a while, you can pause and continue from the same level as the auto-save option.
Pros: There will be other satisfying options such as dating events, fishing ponds, clothing, new pets, town upgrades, and many others. Plus, this farm simulation game harmonizes with RPG elements and creates a rustic world.
Cons: Often, the auto-attack option doesn't respond properly.
7. Fallout Shelter
---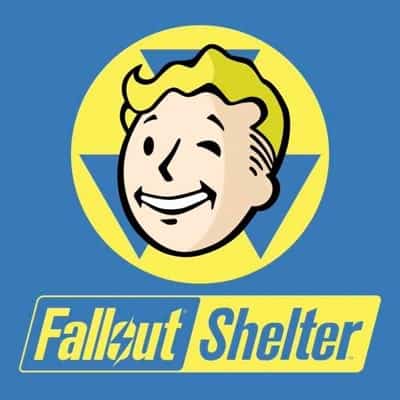 Bethesda also comes with one of the best simulation games, Fallout Shelter. Some of us really have a great fascination with construction and building design projects. This game is just created for them. Here, you have to play the role of the Vault Overseer. You can upgrade and defend the Vaultsto help and protect the dwellers.
Making survival improvements is the main gameplay here, and it is really very fun. Also, this game is compatible with almost all Apple devices. However, let's see how it will be with brief details.
Important Features
Controlling the state-of-the-art underground Vault from Vault-Tec will be fun.

You have to make a pure balance of safety and comfort for the dwellers.

You have to find supplies and other needs for the dwellers and lead them to be happy.

In the barbershop, you can customize the look of the customers.

You can find jobs for the dwellers and choose their weapons and outfits while training them for their jobs.
Pros: There is a completely separated WASTELAND, and you can explore the land on your own.
Cons: This game requires relatively more space in the phone memory.
8. Goat Simulator
---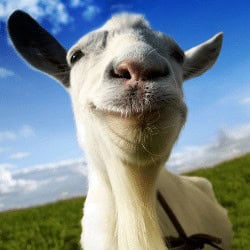 Since it is about finding wholesomeness from all the Simulation games for iPhone, you should try Goat Simulator. Although the name of this game seems stupid, you will end up loving it. You can enjoy the classic feel like a skating game as the objects can easily move, following different stunts. You are free to do whatever you want here.
If you play the destruction game well, then you can call yourself an alfa goat. Jump, headbutts, car hitting, and a lot more options are there to try. The theme of music compliments the whole graphical environment.
Important Features
You can enjoy playing the role of a goat in this game.

It is fun to smash things and receive points for that.

There are plenty of bugs to have a tough fight with them.

This game works well as a relaxing simulation game in your free time.

A lot of places to roam around like grass fields, rugby stadiums, cities, etc.
Pros: In this game, you can challenge your friends to compete with you. Furthermore, your achievements can help you to get the top position on the leaderboard.
Cons: Some users complain that the game sometimes glitches.
9. Papa's Freezeria To Go!
---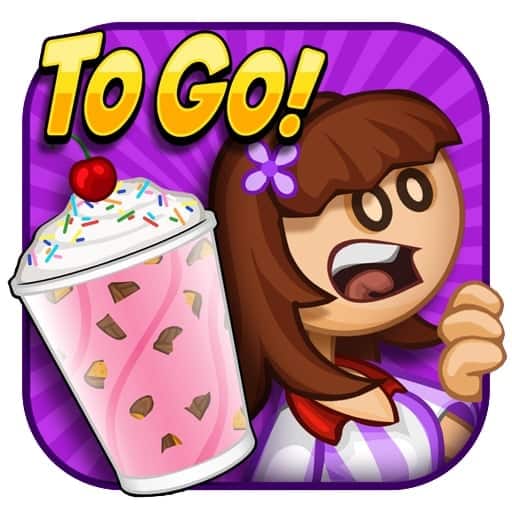 Have you ever thought of being the owner of the ice cream shop just beside the ocean? Well, Papa's Freezeria To Go! is ready to fulfill your wish. In this game, you have to sell mouthwatering Freezer sundaes by pouring ice cream, mixing syrups, blending it, and adding some whip cream and toppings on top of it.
Lastly, don't forget to put a cherry to make a perfect taste to please your customer. There will be several jobs for each area of the restaurant, and the control of the gameplay is in your hand.
Important features
This game is specially designed for a smaller screen, and beside the swiping option, you will get buttons in the corner of your screen to control the gameplay.

To watch customers in the lobby, you need to jump to the order station and then switch to the build station and then mix station, top station, and so on as you'll be multitasking in this game.

To earn points and level up, you need to make your customers happy.

As you continue the gameplay and level up, you will get a chance to unlock new toppings, and more customers will be there to have your delicious sundae.

The game has arrived with 70 unique ingredients, and as you unlock new levels, you can use them for a well-crafted sundae.
Pros: In the gameplay, there'll be challenging closers and food critics to make your job more interesting. Again, if you restart this game, then the previous achievement will appear with it.
Cons: The game does not offer a higher graphics quality.
10. Don't Trip!
---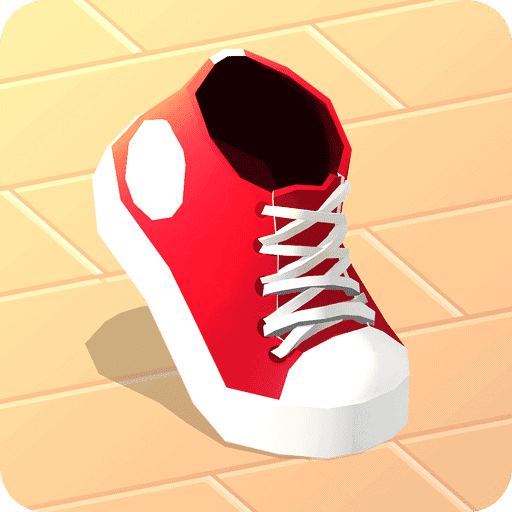 Noodlecake has launched one of the best simulation games for iOS, "Don't Trip!" Remember, In our childhood, we used to play to jump in the mazes and avoid the obstacles? Well, this game is the virtual version of that childhood fun. In the beginning, small shoes will appear under your thumb, and you will spin the phone to expand the world.
This game will surprise you with a unique control system as you'll be escaping from the fire, stomping on insects, and trying to avoid plastic bricks, garbage, and other obstacles.
Important Features
The entire game will offer 50 different shoes with 12 individual unique settings.

You will get 30 different challenging missions to complete.

There will be 36 exclusive killer robot vacuums to make the game an enjoyable one.

Each level comes with unique challenges and different enemies.

As you level up, you will get multiple shoes, and all your collections will be saved by Cloud.
Pros: Googly eye will appear in every level to make this game look better. Also, it will offer an action replay that enables GIF export.
Our Recommendations
---
You must see a variety of gaming genres in the list of best simulation games for iPhone. So, choosing a particular game must be easy for you. For your kids, you can try Penguin Isle or Goat Simulator. If you want to try a realistic simulation game, then try Fallout Shelter and RollerCoaster Tycoon.
Terraria can be the best option if you love action, and Stardew Valley or Farming Simulator will be good for farming games. You will find some other games too with other genres. So, enjoy your favorite game by checking the short description, spending a few minutes.
Finally, Insights
---
If you love to play mobile games, you should try games from different genres. Simulation games are definitely from an interesting genre, and I can assure you that you will love them. So, first, select a game and try it. Then share your experience with us and tell us if we are wrong about this game. Also, inform us if you tried any other simulation games better than these. Thank you in advance.