If you are here looking for Windows games for kids, then you are in the right place. You know that most people stick to Windows just for exclusive gaming titles. If you want to play AAA titles on your computer, Windows is the best option. Console gamers, please don't be offended, by the way. In the eighties and nineties, video games were meant for kids. However, in this modern era, games are not bound by age. For the same reason, the popular AAA franchises have become more realistic, just like the movies.
They contain violence, slang, and scenes that are not suitable for kids. However, still, the developers are creating games that are fun and educative at the same time. You can easily allow your kids to play those games. Besides, these games can be played on different OS and even on your mobile device. So, no matter where your kid left off, they can quickly resume the game on another device. And, even you can try them out when you are bored after a hectic board meeting.
Best Windows Games For Kids
---
Windows platform is excellent for classic retro games and ultra-modern AAA games. If you want that addictive and fun-to-play game for your kids, then it becomes much more difficult to find them on Windows. Luckily, after developing Microsoft's UWP platform, we can get popular touch-friendly kids' games on this platform. Moreover, most of them are entirely free to play. You can even get them right from Microsoft's store for the sake of convenience. Here, I have listed the best Windows games for kids after extensive research and hours of playing.
1. Minecraft
---
No matter what kind of games list you are curating, you must include this in that list. Minecraft is one of the best selling games of all time. And, the most exciting fact about this game is that it is highly educative. However, many people find this game a bit complex. But believe me, your kids will figure this out in a moment, and they will enjoy playing this game.
Massively Multiplayer Online or MMO games are much concerning these days. Kids tend to have an addiction to them. So, what's unique about Minecraft even being an MMO game? Well, the objective of this game is a bit different. Here you will get pixelated lego-like blocks that you can use to build and create various objects.
Thus you end up making your world. You can even interact with other players by using the built-in chat feature. You are not getting any real-time voice or video transmission feature. On top of that, this game doesn't require any in-app purchases. This is why you don't have to worry about your credit card.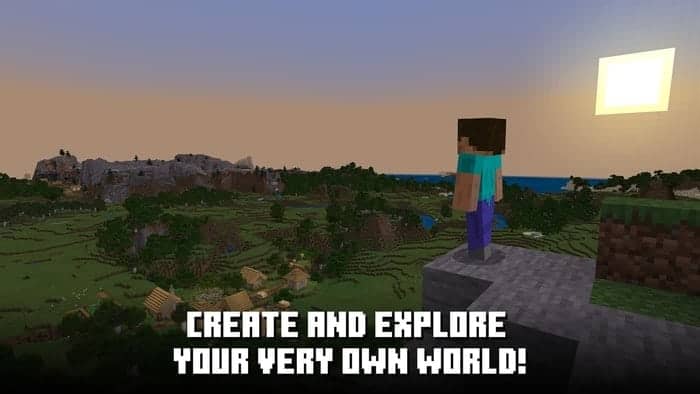 Gameplay Highlights of Minecraft
This is a sandbox type open-world game that will not make you bored.

It has a retro-looking design language that will bring back nostalgia.

The world is continuously evolving and never going to end anytime soon.

You will have to mine and extract resources to build your crafts.

There are plenty of mini-games in case you want a spin-off.
Pros: This game requires less computation power to run, and you will quickly get a hundred FPS even on your office PC.
Cons: If your kid wants action and futuristic graphics, then this is not the game to go for.
2. Rocket League
---
Rocket League is a relatively new contender in this list. However, recently, it gained much popularity among players of all ages. This is not a game that developed especially for children. But your children will love this game because of the action-packed strategies and super futuristic graphics. This is the only reason that convinced me to put this in the list of Windows games for kids.
The core concept of this game is fantasy soccer. However, unlike FIFA or PES, you are not shooting the ball with human players. Instead, humans are replaced with rocket-propelled vehicles. Sounds interesting? You're right, the gameplay is stunning, and it will not let you even for a moment to stay bored.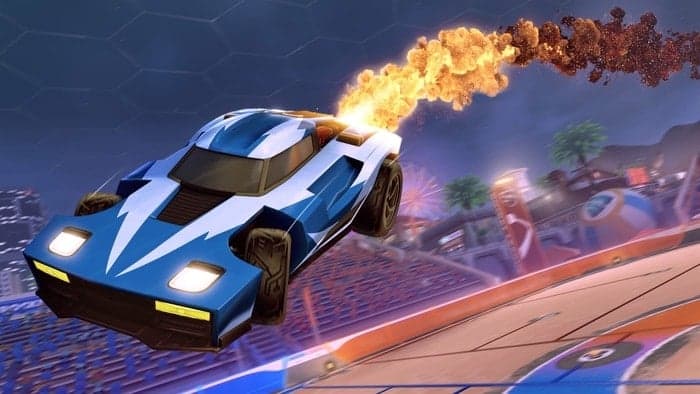 Gameplay Highlights of Rocket League
This game provides a great blend of car racing and a soccer game.

It has futuristic graphics with colorful and eye-catching scenes.

The gorgeous sound effects and gameplay physics look realistic.

The optional downloadable contents will boost up the fun with more game modes.

You can customize the skins, vehicles, flags until you get that satisfaction.
Pros: This is a great time killer, and your kids can play it casually in flexible hours.
Cons: Your network connection has to be stable with low latency to play this game smoothly.
3. Forza Horizon 4
---
Microsoft is not a game developer company. But they have been publishing some quality game franchises. The Forza Horizon 4 is one of them. It is an award-winning racing simulator for Windows. There are some more famous racing game franchises like Need For Speed. But there remains a question of whether that is suitable for your kids or not.
The Forza Horizon franchise is a bit different in terms of gameplay. It is more leaned towards driving and racing. If your kid is fond of cars and vehicles, there's no other better option than this. It is the absolute driving simulator with many licensed cars and tracks that will give you the most realistic feel.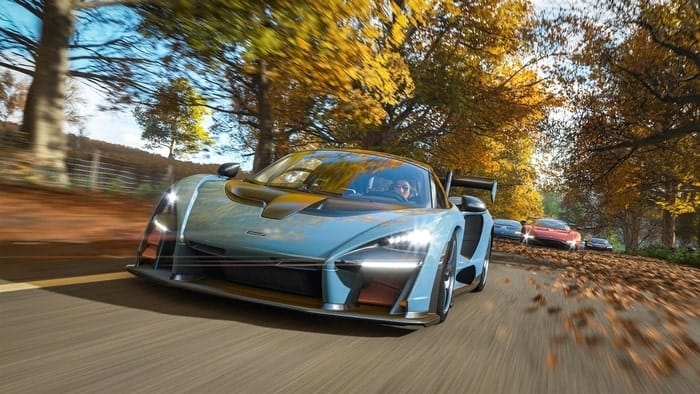 Gameplay Highlights of Forza Horizon 4
You can drive both offline and online with your friends.

The graphics are stunning, with realistic motion blur and reflections.

It has an online multiplayer mode that features different challenges and game modes.

This game simulates the change of season with great details.

There are a lot of real-life car models that are heavily customizable.
Pros: This is a game that every kid will love to play. And, if you have a large TV in your living room, you can't resist playing it with your kid.
Cons: This is one of the most demanding games. If you have a low spec computer, then you would better leave it alone.
4. Farmville 2: Country Escape
---
Once there was a time when everyone craved farming simulators. Nowadays, the trend is falling a bit. But still, some people love this type of game. Farmville is the most popular farming simulator franchise of all time. And their second edition is much more polished. Zynga always shows excellence in gameplay design and craftsmanship. This game is no exception.
The most exciting fact about this game is that now you can build farms with your friends' help. This is only when you're online. But you can always make some progress even when you're not connected to the internet. The graphics and gameplay make it a great contender for the list of Windows games for kids.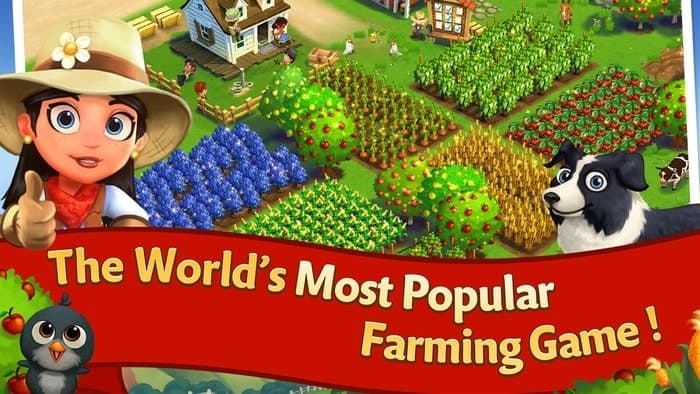 Gameplay Highlights of Farmville 2: Country Escape
You can build your farm and raise animals.

Cooking and preparing gourmets is fun.

You can trade your products with other players and collect rewards.

The anonymous chatting feature is very convenient for the kids.

The developers add new events in every update with brand new challenges.
Pros: This game can be played even on your touch devices like the Surface tablet. It doesn't require the internet all the time to play this game.
Cons: Farming games can be addictive at some point, and you should keep an eye on your kids.
5. Angry Birds 2
---
From games to movies to collectibles, Angry Birds have their fan base. Although Angry Birds was originally a mobile game, it is much popular on computers. Even in my office breaks, I often end up playing this game. Angry Birds 2 brings many improvements over their original edition. Although there are some spin-offs like Angry Birds Friends and others, I like this one most.
I am pretty sure your kids will love this more than I do. This game can be played offline, which is fun. But if you join a clan and play with your friends, it will be more fun to play. Besides, there are daily challenges and rewards apart from classical pig-shooting.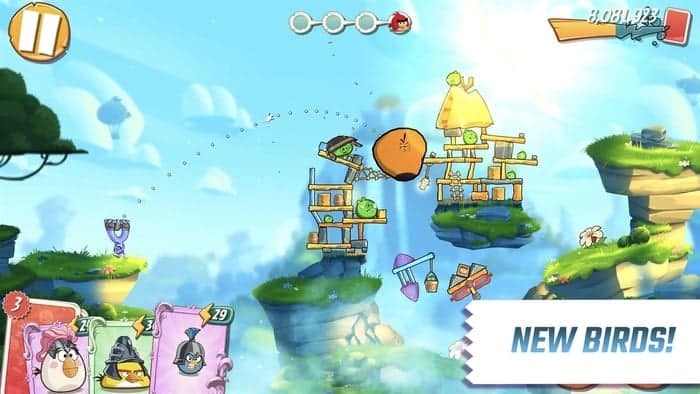 Gameplay Highlights of Angry Birds 2
The visuals are colorful, and even the small kids will quickly figure out the objectives.

It features more than hundreds of challenging but fun-to-play levels.

The developers continuously push updates with new levels and characters.

The more you play this game, the more XP you will get, which gives you more fun.

You can complete different events to get additional power-ups.
Pros: The game requires a minimal learning curve to excel, and it runs on low-powered tablets.
Cons: Additional in-app purchases are very costly, and without them, the game might seem boring.
6. Hill Climb Racing
---
This is yet another racing game for Windows computers. If you are a mobile gamer, then I am sure you are familiar with this title. The game was developed by Fingersoft and ruled the apps stores of different platforms for a long time.
Although this game is better played on a touch device, you won't have to face that much difficulty while playing it on your desktop. Unlike NFS, Forza, or Asphalt, this is not a competitive and realistic 3D racing game.
Instead, you will get a 2D scene with an endless platform runner gameplay. The graphics are indeed cartoonish, but you must remember that it is normal in Windows games for kids. You will have to show your creativity while building your vehicles to cope with the realistic gameplay physics.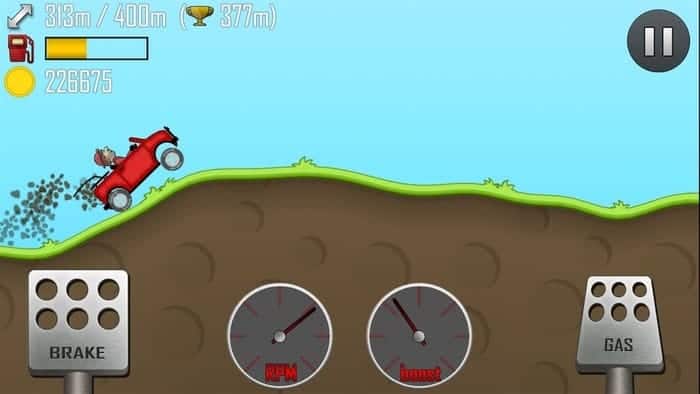 Gameplay Highlights of Hill Climb Racing
Gameplay graphics and visuals are soothing and colorful.

The control is simple and doesn't require a mouse.

It features a super realistic physics simulation.

There are a lot of vehicles that can be bought by collecting coins.

Different tracks have different physical characteristics and affect the gameplay.
Pros: The game can be played offline, and the package size is less than a hundred megabytes.
Cons: You will not get the ultimate fun if you don't have a touchscreen device.
8. Microsoft Ultimate Word Games
---
I don't consider word games as video games. Instead, they are great mediums of learning vocabulary. Although digitized word games have become more comfortable and intuitive, they provide the same classic fun. There are a plethora of word games in the Microsoft Store. However, Microsoft Ultimate Word Games from Xbox Game Studio is the best.
It's not because of the Microsoft word in the title of the game. Instead, the level and gameplay are suitable for anyone. If your kid is preparing to go to a school or in a school, you must consider giving him this game to play daily.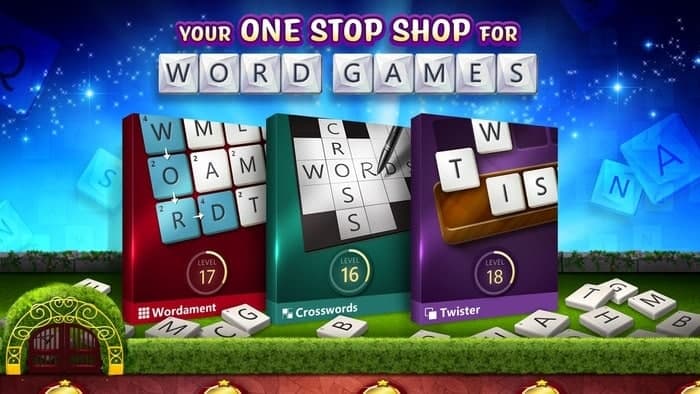 Gameplay Highlights of Microsoft Word Games
Crossword puzzle mode with several board sizes, difficulties, and customizations.

You can play popular Wordament in multiplayer mode.

The integration with Xbox social features lets you share achievements with friends.

Microsoft provides daily updates with new challenges to complete.

There are three major word game modes in this game.
Pros: Since Microsoft develops this game, you will get superior integration and optimization across the Windows system.
Cons: The game falls in a nerdy category, which might not be the thing for your unruly kids.
8. Candy Crush Soda Saga
---
Candy Crush is a blockbuster puzzle game franchise of the modern era. It is most popular among girls. Considering the popularity, the developer group brought different flavors of this game with a variety of themes. But I like this Soda Saga one most. This is one of the easiest games on this list, and it will help your kids develop their analytical skills.
The story of this game is set up in an adventurous way. You will have to face various puzzle challenges regarding candies and all-new soda. You can even invite your friends for an online duel to see who can score higher.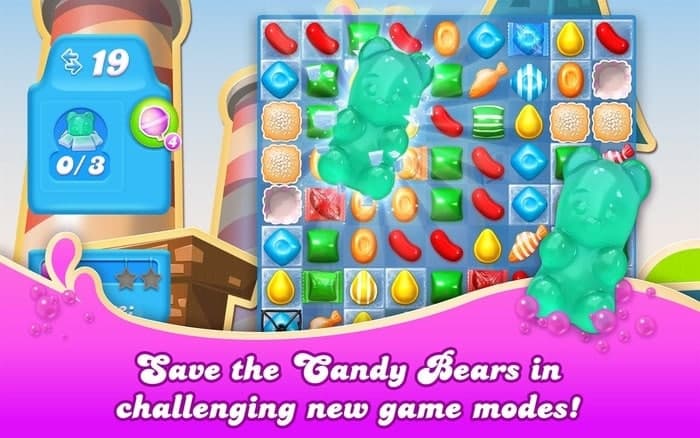 Gameplay Highlights of Candy Crush Saga
The candy graphics shadows and 3D reflections look realistic and delicious.

There is an online leaderboard to keep track of the progress of your friends.

It has more than 100 challenging yet fun-to-play levels.

You will get daily challenges, along with new candies and characters.

The game is heavily optimized for large screen computers.
Pros: You can sync your progress across different devices if you connect to the internet.
Cons: You have to be extra careful with the in-app purchases. You can set up a password for that.
9. Microsoft Flight Simulator
---
This is one of the most praised games of all time. This is because of the stunning details and graphics of this game. Flight simulation games have a niche fan base. However, Microsoft Flight Simulator is a bit different. Even the people who never played a flight simulation game downloaded it to experience the future. The package size is vast, and if you want the best performance, you have to own a monster PC.
You will get to fly a lot of licensed aircraft along with real airports all around the world. The price is a bit costly, though. But don't worry about that as long as your kids are having a lot of knowledge of engineering and geography at the same time.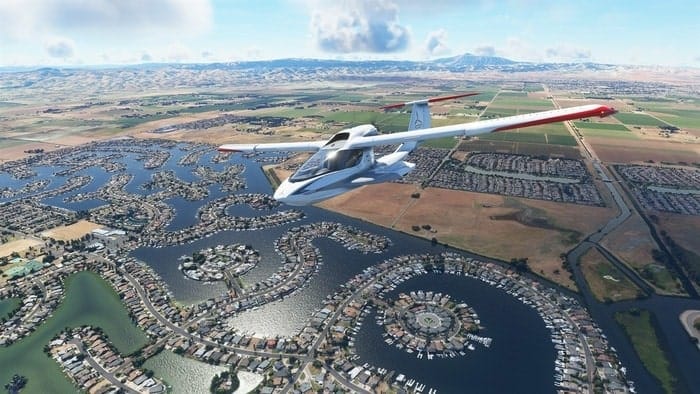 Gameplay Highlights of Microsoft Flight Simulator
You will get to fly private light jets to heavy commercial planes.

The cockpit and dashboard are super realistic with intuitive controls.

You can set up your route to fly to your desired destination.

Almost all international airports are included in the game.

The camera angle can be adjusted for your preferred viewport.
Pros: This game can be an ideal choice if your kids are interested in aviation and desire to be a pilot in the future.
Cons: The full package size is a few hundred gigabytes. So, it might not be suitable for your low storage tablet computers.
10. Farming Simulator 16
---
Farming Simulator 16 is a popular title in terms of free Windows games for kids. But don't be bothered trying to find similarities with other farming simulators like Farm Frenzy, Hay Day, etc. This game is leaned more towards using different pieces of agricultural machinery. If you are fond of tractors, lawnmowers, and these types of peculiar vehicles, this game can be your thing.
Of course, you can grow plants and harvest them inside the game. But you will have to repair and maintain your machinery too. With an open-world map and stunning graphics, this game is pretty realistic. On top of that, you can experience the state-of-the-art real-life machines from renowned manufacturers.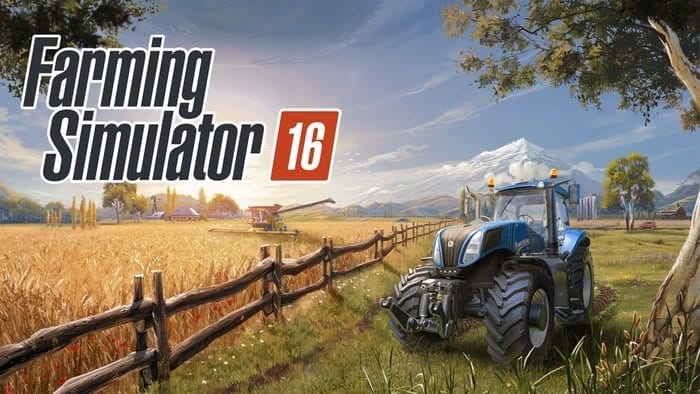 Gameplay Highlights of Farming Simulator 16
You can plant various crops, including potatoes, wheat, corn, etc.

The machines are pretty detailed, just like a driving simulator.

It is possible to raise animals and extract wood from the forest.

You can sell your goods in the in-game marketplace.

The game used several AI features here and there to help you.
Pros: This game supports playing with friends without any internet connection by using local WiFi or LAN.
Cons: There are no online multiplayer or daily challenges in this game, which seems unusual.
Our Recommendation
---
Here I have included games from different genres in this list. So, it's tough to compare one against another. It all depends on your kids which game to choose. Besides, there always remains a question of whether your computer is capable of handling the game or not.
So, suppose you have a computer capable of delivering high performance. In that case, I will suggest you go for the Microsoft Flight Simulator. This game is fantastic, and even you can play it with your kids and talk about physics, geography, and mechanics.
Finally, Insights
---
Different people have different opinions regarding allowing their kids to play games. I think you should let them play games. It helps to develop their analytical ability. However, not every game is suitable for them. You have to decide what games they will play and how long they will play. If you control their screen time, I think there will not be any adverse effects. I will highly suggest you try out this list of the best Windows games for kids with them in their free time. Happy gaming.