If you are a fight game lover, it is the right place. Because here, I have gathered the top 20 best fighting games for Android. First, let me tell you why I have chosen this genre to describe. You know that Android has become the most popular gaming platform. People of almost all ages use Android phones to enjoy games of different genres. Fighting games are also very popular among them. But finding a good fighting game is not an easy task. This is why I have decided to write about the 20 best fighting games for Android.
Best Fighting Games for Android
---
Yes, all these games are free to install and play. Some of them may require an internet connection. Also, some may have a few in-app purchases. You can read out the features and descriptions and the features of the games listed below. It may help you to find out the games that will suit you the best.
However, judging their ratings and reviews, I have listed these 20 best fighting games for Android suggested for you to enjoy. So, you can try one or more. I am pretty sure that they won't disappoint you.
1. Marvel Future Fight
---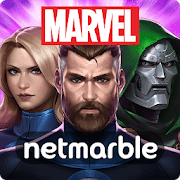 If you are looking for RPG games to play on your Android phone, Marvel Future Fight will suffice your need. One of the best visual effects and graphics quality is Integrated into the game. You will surely enjoy the game as you continue with the storyline and free-play missions. Let's look at the RPG's unique features in the following section.
Important Features
Includes its own storyline of your favorite Marvel heroes.
Features over 170+ characters to interact with the gameplay.
Collect your favorite powerful heroes and make your Ultimate team.
Power-up and level options are available for upgrading your superheroes.
Includes many missions and PvP arena modes for thrilling action.
Team up with friends and join different alliances in the game.
2. Shadow of Death: Stickman Fighting – Dark Knight
---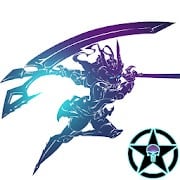 Sometimes all you need is a good fighting game to get you geared. Now I will suggest to you one of the best 3D fighting games with a great storyline, Shadow of Death: Stickman Fighting – Dark Knight.
The game will let you enjoy Kung Fu-style fighting with its 3D flight control interface. The fighting style and tactics are impressive and exciting. Look at the game's key features in the next section.
Important Features
Includes different Kung Fu style fighting along with gunfights.
Equipped with the 3D fighting control system for easy control over your mobile device.
Provides very high-quality graphics and screen resolution.
You can use a variety of weapons while fighting with enemies.
Provides smooth and intense gameplay as you fight and master different fighting skills to survive.
Includes complex characters and elaborate scenes.
3. Fight Club – Fighting Game 
---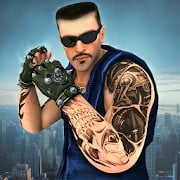 Without the name Fight Club – Fighting Game, a list of the best fighting games for Android will never be completed. It is such a popular fighting game that people of almost all ages like to play it.
While playing this game, you can be able to discover a world that is full of action and adventures. The game's story and graphics are impressive. Also, a lot of amazing features are included in this game. Let's find them out.
Special Features
You can join the elite fighting team full of heroes.
You can upgrade your power and customize other things.
Provides awesome graphics and sound quality.
The fighting style will impress you soon.
You don't need to be a pro to lay this game, as it is easy but hard to be the master.
Provides over 20 levels of fighting combats.
4. Shadow Fight 2
---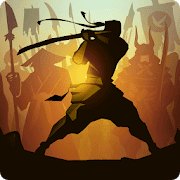 Another must-try fighting game is Shadow Fight 2. It is really a very popular game, and those who love martial arts and Kung Fu techniques must love to play this game. While playing this game, you can destroy enemies using lethal weapons and rare armor sets.
Fighting techniques are also existing. The game history and the graphics are also ready to amaze you. So, let's have a look over what it can provide.
Important Features
It is easy to kick, punch, jump, and slash while fighting with enemies.
Provides real tactics of martial arts and Kung fu.
Offers satisfying visual graphics and sound effects.
Provides a smooth and easy controlling system.
You can challenge players in the epic combat sequences in the boss battles.
You are allowed to explore over 6 different types of worlds that are full of demons and enemies.
5. Kung Fu Do Fighting
---
Meet Kung Fu Do Fight, another one of the best fighting games for Android. It is very exciting and can be called a true fighting game. Because in the match, there is no rules, regulation, or ranking.
You have to fight to win or to die. Stunning tactics and amazing gameplay are here to make you addicted soon. Also, a hand full of outstanding features is here for you. Let's have a look over them.
Special Features
Includes stunning visual graphics and 3D animations.
The music and sound will stimulate your attention to it.
Provides a level with three matches.
To win a match, you have to win two of them.
If the battle draws, you have to play again to win.
You can choose the character from a long list.
6. Shadow Combat Super Battle
---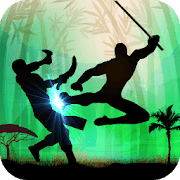 Shadow Combat Super Battle is one of the best fighting games for Android. It is a very challenging and inspiring fighting game that will take only a few minutes to addict you. You can use tons of weapons to defeat your opponents.
Your attention and the first movement of your finger are the only requirements of this game to be a master. Also, it includes a good number of amazing features, which are listed below.
Important Features
Provides awesome visual graphics and a sound system.
You can enjoy the game with a stunning 3D animation of shadows.
You can play with multiple power modes, which are more challenging.
You are allowed to customize your character and skills.
The game shows the view from multiple angles.
7. Street Fighting2: K.O Fighters
---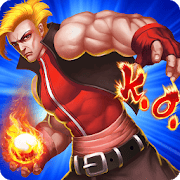 Let me introduce you to another one of the best fighting games for Android, Street Fighting2: K. O Fighters. It is quite like the arcade games you played in your childhood, so it may make you nostalgic.
Like a classical street fighting game, it includes boxing, karate, kung fu, wrestling, etc. This amazing game is also wrapped with a handful of exciting features. Let's have a glance over them.
Important Features
Provides lots of exciting and stunning fighting skills.
The control over the game is smooth and sensitive.
Cool sounds and music are here to increase your excitement.
Provides multiple levels and scenarios for you to enjoy.
Includes a physics engine and a Unique rage combo system.
Offers real tactics for fighting.
8. Kung Fu Fighting
---
Kung fu Fighting is such a popular fighting game that I will be surprised if you say you are not familiar with it. It is not just an average fighting game; the unique game story will create a real feeling inside you.
The fighter Lee is the hero. His sister Lily is a hostage, and a criminal gang is targeting Lily to murder. So, the Kung Fu fighter Lee has come to the city to save his sister from the gang. If you are interested, you can look at this game's features.
Important Features
Provides an amazing game story that will make you addicted to the game.
Offers stunning graphics and 3D animation.
The sound and music will stimulate your excitement.
You can use various weapons while fighting.
The fighting styles are awesome and exciting.
9. Fighting Tiger – Liberal
---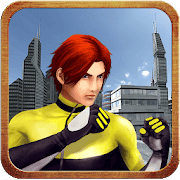 Another exciting fight game is Fighting Tiger – Liberal. The players also consider it one of the best fighting games for Android. The game story is also amazing.
Here, Gin is a Kung Fu fighter who wants to leave his gang to live a happy life with his girlfriend. But his gang doesn't want to lose him and so tries to kill him. Now, you have to save Gin. Are you getting excited? Then have a glimpse of the features of the games.
Special Features
Provides smooth and sensitive 3D fighting control.
There are a lot of fighting styles like Liberal Kungfu, gun fighting, and so on.
The tactics are real, and so it is possible to learn Kung Fu by playing this game.
Includes 3D characters and a full-screen mode.
You are allowed to pick various weapons from the street to protect yourself.
Provides amazing graphics and sound quality.
10. Wrestling Revolution 3D
---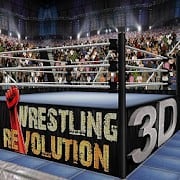 If you are a WWE fan, then the Wrestling revolution 3D will serve you right. It is an interactive fighting game with lots of modes and custom play. The control system of this game is widely versatile.
It supports android gamepads and is optimized for Nvidia Shield. The settings of the game are real-like and give a great vibe with high-quality 3D graphics.
Join for free in the universe of the fierce wrestling community, and there is an option to upgrade to the pro version. The game performance is well-tuned to support most android devices.
Important Features
The game's controlling system is easy and equipped with a basic tutorial system.

There are options for career building and challenges to complete.

You can mix and make matches of your own and play in god mode. 

It is integrated with interactive training and tutorial sessions for learning rules and special moves.

The game provides a vast range of characters to play with and numerous in-game environment settings.
11. Virtual Gym Fighting
---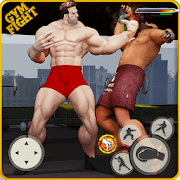 Join the world of Virtual Gym Fighting, where you can fight your way to become the best gym trainer. It is one of the most played fighting games for Android users that offers fierce fighting competitions of different styles.
There are life-and-death duel options with other players. It works smoothly on most updated Android devices. The game interface is simple, along with high-quality 3D graphics. It offers many different martial art-based matches and challenges.
Important Features
You will fight and level up to unlock skills and gather experience points.

It has a marvelous game environment, background music, and sound effects. 

You get the taste of street fighting and street karate challenges.

It provides unlimited game levels and carrier-based challenges.

You play as a fighter who wants to get away from the club or gang by fighting the way out.
12. Real Superhero Kung Fu Fight Champion
---
This time you will look into the stunning martial art-based fighting game Real Superhero Kung Fu Fight Champion. The game includes many different superhero characters and Kung Fu masters to play with.
In-game settings are well-built and bug-free. The game is finely tuned to perform well on most capable Android phones and tablets. There are training sessions to make you cope with fighting rules and techniques. 
Important Features
This game can be played offline as its load time doesn't need any internet connection.

It is free with a minimal amount of in-game advertisements.

It features realistic fighting moves, and a perfect karate kick can be performed.

There are around 20 different playable characters, and players can be changed with the earned coins.

You will love its smooth gameplay, soothing sound effects, and background sounds.
13. Ninja Warrior: Legend of Shadow Fighting Game
---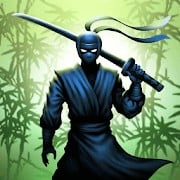 If you know about the legendary ninja warrior from ancient Japan, then Ninja Warrior: Legend of Shadow Fighting Game will tempt you greatly.
It comes with stunning visual effects and high-quality graphics in a compact package. It does not take many system resources and supports almost all android devices over 4.1 and up.
Play as a skilled ninja with superhuman power and moves. It offers an excellent combat system and exciting missions to gather experience and useful resources. Play hard and unlock new powers as you roam in a huge range of areas. 
Important Features
It offers more than 3 different maps and over 45 levels of gameplay.

The sound effect of the game is marvelous, with mindblowing background tunes. 

The game's control system is easy and supports numerous android gamepads. 

You will be facing a lot of challenging tasks and enemy bosses.

It features a rich storyline and is enjoyable for its mixed emotional experiences.
14. Terra Fighter 2
---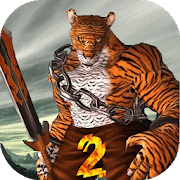 There is another terrifying fighting game for your Android device. It is Terra Fighter 2. This deadly Wargods action game is designed with high definitive graphics and resolution.
Mainly, it is a kung fu fighting game with terrifying sound effect that matches the game perfectly. There is a variety of weapons that you can use when just you want.
Besides using those weapons, you can punch, kick, and hand-to-hand fight with your enemies. Well, to be a pro in this game is not easy. You have to be very first and skilled to do so.
Important Features
The story mode will let you start the game as a warrior and go through a cinematic story.

The dual mode will help you start the fight from the very moment you start it.

Your excitement level will rise because of the exciting sound effects and graphics.

You can upgrade your weapons by earning more points.

Also, you can upgrade your kung fu and karate skill with a lot of MMA training programs.
15. Mini Militia – Doodle Army 2
---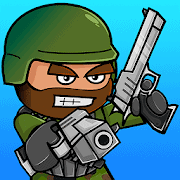 Want to try an army-themed multiplayer fighting game for your Android device? Here, I have one for you. It is Mini Militia. It is mainly a doodle army action game.
It is like interesting doodle combat, where you can play the role of many interesting characters. You can join battle with up to 6 players at a time.
However, this game is strictly inspired by the stickman Shooter Doodle Army. As it is an online multiplayer game, you will always have to ensure that you have an internet connection.
But I am pretty sure that this addictive action battle game will always be a great source of excitement and fun for you.
Important Features
You have more than 20 maps that you can explore.

Offline survival mode lets you play even without an internet connection.

A huge number of modern weapons are there for you to choose your favorite one.

Intuitive dual-combat battle play made is also available for you.

The sound system will always increase your excitement.

2D cartoon theme and satisfying graphics.
16. Real Boxing – KO Fighting Game
---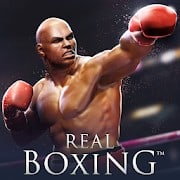 Love boxing games, right? Then play Real Boxing. You must feel the true excitement of the legendary boxing game just by playing this exciting fighting game on your Android device.
This boxing simulation game is designed with a user-friendly integrated approach. The sound quality and graphics of this game are also appreciable.
Also, it has a different multiplayer mode with a very smooth touchpad. So, playing this game will be really fun for you. Want to know more about it, right? Then see the features of this game below.
Important Features
Includes a community of over 50 million boxing lovers around the world.

Variety of playing modes with lots of exciting levels.

Win the boss levels and earn extra points.

Exciting sound effects and high-definition video quality.

Weekly and monthly tournaments are also there.

Real-time multiplayer game.
17. Fighting Games Mokken – Stickman Battle
---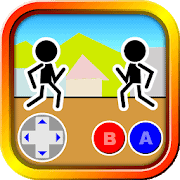 Probably, it is a unique fighting game for Android users among all the games on this list. Let me tell you the reason. Well, Fighting Game Mokken is a funny game where you can play the role of some black doodles and fight against another.
In this funny game, you can only kick and punch your opponent. So, it is not like the high-definition visual fighting games, so you can play this compact game while relaxing. Still, this game is very popular, and people of all ages love to enjoy this game.
Important Features
Player vs. player mode is available to play a real battle.

Very easy but addictive fighting game.

Lots of RPG elements are also available here.

Funny soundtrack with exciting levels.

Satisfying graphics and different play modes.
18. Shadow Battle
---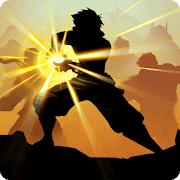 It is another Android fighting game against the shadow force. It is the Shadow Battle. Here, the game history is very interesting, where the dark shadow has grasped the town. The shadow has sealed the souls of all the legendary heroes.
Now, you are the hope of light. Only you can save the city and free those heroes' sealed souls. You are the commander here, and now, you have to engage yourself in the unlimited battle against the shadow force. So, tell me, are you ready for that?
Important Features
You can be the greatest legend by destroying the ultimate shadow force.

Rise against the shadow and earn a lot of points to be a true commander.

A lot of mystical prizes are there for you to unlock.

Awesome graphics with an exciting soundtrack.

Smooth touch and user-friendly interface.
19. Power Rangers: Legacy Wars
---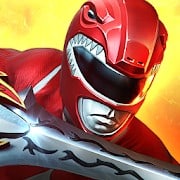 It is pretty unbelievable if you say that you are a 90s kid and don't love the most popular show, Power Rangers. Well, if you are a diehard fan of them, then you can try the game with the same theme.
It is Power Rangers. You will enjoy playing the game like the same show in your childhood. You will be given a lot of tasks to destroy a lot of dangerous monsters with your team.
The multiverse villains are very ferocious, and so you have to make sure that your team is well trained; you are that much skilled to face those monsters.
Important Features
All the 3D characters and rich graphics will blow your mind.

Real-time battle players are like the real show you enjoyed in your childhood.

You can play more and unlock over 40 new rangers.

You can customize your team just like you want to.

Earn points and upgrade your team to face the monsters who are even more powerful than before.

You can team up with your friends and play together.
20. MORTAL KOMBAT X
---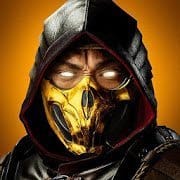 Lastly, I want to introduce you to MORTAL KOMBAT X. A list of Android's top fighting games is not completed without this name. It is a very popular game, and the features it includes are enough to blow your mind.
The game tactics are easy, and you can make your own team join the combat. However, if you are interested, then look over this game's features.
Important Features
You can summon allies you want to, even during battle time.
You are allowed to form your own team for the combat.
Provides satisfying graphics and encouraging sound quality.
You can challenge other players in combat.
Provides daily rewards that you can unlock to get prizes and points.
You can customize the characters of your team.
Final Thought
---
Now, I think it has become very easy for you to choose one or more from the list to enjoy your playtime. The link is adjacent to the features of the game so that you can easily find them in the Google Play Store. Almost all of these games are allowed to play while offline. They and free and easy-to-perceive strategies.
So, I think whatever you choose from this list of 20 best fighting games for Android won't break your heart. Still, if you want to experience more action, you can give it a try on the action games.
Don't forget to inform me if you still have any questions left. Also, let me know if I have mistaken something important. Thank you in advance.