People, especially the young generation, are always keen to have an experience of an adventure in real life. But getting fewer opportunities, they have no other way left but to enjoy it virtually. For that, adventure games for Android are the best option. Realizing that people enjoy those adventure games in their free time. But this is a very complicated genre as it contains games of almost all other genres like arcades, puzzles, action, horror, and so on.
So, it's confusing to choose the most exciting one from the hundreds of adventure games on the PlayStore. Well, if you are looking for one, we can help in this case. It's because we are going to reveal a suggestion of the 20 best Android adventure Games here today.
Best Adventure Games for Android
---
As I said a minute ago that the genre of adventure games contains games of other genres, you have to spend a few minutes choosing the best one for you to give a try. I have added important features and descriptions with all the recommended games here.
Think about which genre you like the most, and then take a glimpse of the features. Hopefully, you will find your desired game among these 20 best Adventure Games for Android. So, best of luck.
1. Jungle Adventure 2
---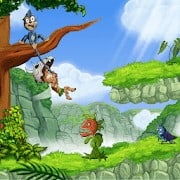 I recommend Jungle Adventure 2 for those who are willing to experience some adventure in the jungle. It is one of the best Adventure games for Android that you will get completely free. In this game, Addu is an adventurer who wants to save all the jungle fruits from a magician who uses those fruits to get immortality. However, let's see what the features of this game are.
Important Features
This game initially provides a stunning game story with amazing graphics.
Addu can jump, swim, and throw stones, so you will enjoy his journey pretty well.
The control over the phone screen is smooth and simple.
In this game, you can explore the jungles freely.
You will have a pet, Bullion, on your journey.
It is a kind of slide-scrolling type adventure game.
2. Swordigo
---
Let's try another one of the best Adventure Games for Android, Swordigo. Here, you can adventure through the dark caves and many dangerous pathways. You have to explore to find out some legendary swords. The game strategies are easy and perceivable. Also, the features of this game are interesting and exciting. Let's have a look over them below.
Important Features
You can enjoy the experience while exploring the magic realms of dungeons, towns, treasures, and devious monsters.
The screen control is easy and smooth.
You can customize the control operation easily.
You will have lots of weapons and spells while being in exploration.
Amazing game story and awesome visual graphics.
3. Alice in the Mirrors of Albino
---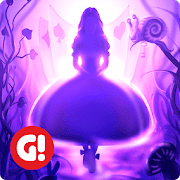 Let's meet another adventure game that is suitable for the girls, Alice in the Mirrors of Albino. While playing this game, you will find yourself in the Victorian era of London. The place is known as Albino. You have to solve the puzzle and all the unexplained mysteries of Albino, just like Alice did in Wonderland. So, the game story is exciting, and you will soon get addicted to it. Let's see what it will offer.
Important Features
In the game, you have to uncover hidden objects.
Provides satisfying visual graphics and mysterious sound effects.
The game control is smooth and easy.
You have to immerse yourself in the mysterious detective story.
Also, you will meet lots of characters and situations to solve the puzzles.
You can enjoy this game while offline.
4. Ghost Town Adventures: Mystery Riddles Games
---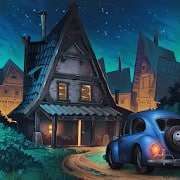 Meet a true adventure game with a twist of supernaturalism, Ghost Town Adventures, and Mystery Riddles Games. Following the player's reviews, it is one of the best adventure games for Android. Here, you have to meet Anna and will enter the city where the inhabitants are ghosts. And your task is to find out the evil plan and save the city. Let's see what more it will provide.
Important Features
This game initially provides satisfying visual graphics and scary sound effects.
You will meet over 100 people, along with their stories.
The game strategies are easy and perceivable.
You will be amazed by the soundtrack; the plot is exciting too.
In this game, you have to find out hidden objects to solve the mystery.
You have to fight against enemies like evil spirits, zombies, carnivorous plants, frozen giants, and so on.
Download
5. Escape Game: Home Town Adventure
---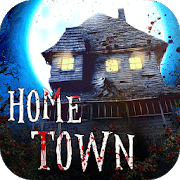 Get ready to involve yourself with another one of the best adventure games for Android, Escape Game Home Town Adventure. It really an exciting game where you will be given tons of rooms full of puzzles to solve. The game strategies and plots are interesting. Also, it includes a good number of exciting features. If you are interested, you can have a look at them.
Important Features
This game provides impressive visual graphics with every little detail.
A mysterious sound system that will increase your excitement.
You will also get tons of rooms that are full of different puzzles.
A kind of puzzle game with a twist of adventurous operations.
As it offers unlimited hints, it will be easier to solve them quickly.
You can enjoy this game while offline.
6. Harry Potter: Hogwarts Mystery
---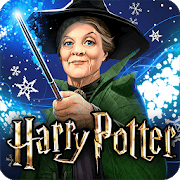 Are you a Harry Potter fan and want to enjoy his life of magical mysteries? You know, I have something for you like a combination of your desires in a single adventure game. Let's play Harry Potter: Hogwarts Mystery. Here, you will have your own adventure in the Wizarding World. You are free to form your adventures by choosing your story. Also, this game includes a lot of amazing features. Let's have a glimpse at them.
Important Features
The Hogwarts Mystery provides tons of magic, spells, and new characters.
You are allowed to customize your student avatars and make friends, to meet new people.
This game provides amazing music and sound effects.
Also the graphics and animation are also satisfying.
In this game, you have to discover the truth behind the cursed vaults.
You can unlock a new portion, spells, and kinds of magic.
7. Genshin Impact
---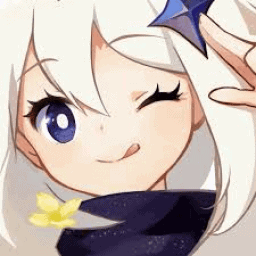 If you are looking for an ultra-modern adventure game, I would like to suggest Genshin Impact. This game is so popular among the young generation nowadays that it will be tough to find students who don't know about it. However, Genshin Impact is highly popular for its outstanding environment where you can explore freely. Besides, there will be tons of missions to accomplish in this game.
Important Features
A huge open world is there waiting for you with a nice decorations and a fairytale-like nature.

You will meet a lot of characters who will appear on different missions.

The graphics and the visual effects are so good to describe in words.

You can also build up a team with your friends as it is a multiplayer game.

Here, you can also enjoy a journey to the unknown world with your friends and enjoy beautiful nature.
8. Criminal Case
---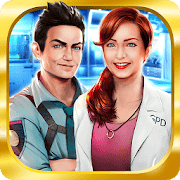 If you want to experience a real adventure game with a twist of detection, then don't think more and just enjoy the Criminal Case. Here, you will meet various characters like the head of a detection team, a forensic expert, etc. All you have to do is solve the puzzle to find the evidence of a murder, and the game's tactics and features are very exciting. Let's meet them in short.
Important Features
To play the Criminal Case, you will need an internet connection.
Your Facebook friends can contact you directly from this game.
It indeed provides tons of levels and puzzles.
You will also have a timer approach not to make you too much addictive.
This game provides challenging puzzles to find out the mysteries.
Every level has murderous activities or criminal acts that are full of mystery.
9. Murder in the Alps
---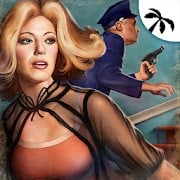 Now, I am going to suggest another adventure game, Murder in the Alps, which is also full of mysteries. It is the best crime-oriented adventure game where you will have to look for clues and many challenging tasks. The game is based on a great storyline, and the graphics quality is amazing. Let's look at the game's main features in the following section.
Important Features
This game provides interactive gameplay with a fascinating storyline and a movie-like experience.
It comes with a set of the early 1900s and investigating elements.
There are lots of characters to interact with.
Also, it has great sound effects and stunning in-game graphics.
Murder in the Alps includes lots of in-game achievements and exciting missions.
There are tons of mini-games too.
10. Survival Island – Wild Escape
---
Next, I will suggest to you another adventure game called Survival Island – Wild Escape. It is also known as one of the best adventure games for Android, with a great storyline. This game gives you an action-packed adventure that you can enjoy at any time, anywhere. Let's go through some of its key features in the next section. This makes you more specific.
Important Features
This game includes shooting, hunting, and elements of FPS-style gameplay.
You will find freedom in action and numerous adventure missions.
There are wildernesses and zombie killing for the amazing hunting experience.
This game is equipped with a variety of weapons choices, such as guns, axes, etc.
It also provides realistic gameplay and stunning graphics.
This exciting zombie game is always updated with new content.
11. Ice Age Adventure
---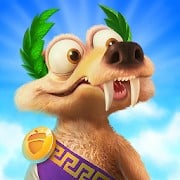 You will be amazed to see the stunning animation-based game Ice Age Adventure. It provides one of the best 3D graphics with a rich storyline. You can play Sid, Manny, and Diego in an existing and challenging game world. It offers a cinematic gameplay experience.
The game synchronizes with a Google account and requires the internet if you want to play with your friends. So, join the great adventure with Sid and his friends and explore the unknown game world.
Important Features
The game features an epic adventure, a rich storyline, and spectacular in-game environments.

It includes many mini-games where you can save other animals from danger.

This advanced Android 3D game provides stunning 3D graphics but does not necessarily hurt the system's resources.

There are lots of upgrades and regular updates with lots of rewards and daily challenges.

It is free to play with some in-game optional buying options.

The game supports many other languages, along with English.
12. Jack's Adventures
---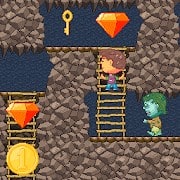 Jack's Adventures brings the classic arcade adventure gaming experience into your hand. It is a maze-solving adventure game of the good old days. It is free to download and takes very limited system resources. The game will surely make you nostalgic and give the new players a taste of classic arcade games. The game has smart save-game options and leaderboard functions.
Important Features
The game has lots of levels and a creator mode.

It features a variety of hostile creatures, such as zombies, robots, dark knights, etc.

You will play Jack, a common person who loves all kinds of adventures.

It offers lots of challenges, mazes, and puzzles to solve.

The game is optimized for all updated Android phones.
13. Fin & Ancient Mystery
---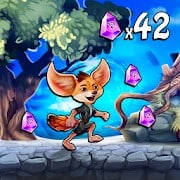 Join yourself in the world of unknown mysteries of Fin & Ancient Mystery. It offers very exciting gameplay. You will fight, jump, run, and solve the incoming puzzles as you level up. The game renders beautiful graphics with exotic places and rich environment settings. There are lots of missions to participate in and tasks to complete to save the world of Fin. The game has a huge upgrade path and places to explore. 
Important Features
You will explore the game world and face many enemies and creatures. 

There are lots of puzzles to solve and solve them to get rare artifacts and awesome rewards.

You can fight with swords and use magic to defeat your enemies.

Get your skills upgraded to become a master magician and fierce warrior as you level up.

It is full of surprises and secrets you can unfold.

It features a rich 2D game world with optimized gameplay.
14. Rayman Adventures
---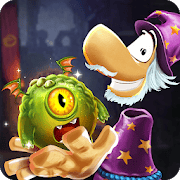 You can also try Rayman Adventures, one of your Android device's most exciting quests and mysterious adventure games. The story behind the game is worth to be appreciated. You even cannot stay calm without getting addicted to this game.
You must help Rayman and his friends save the ancient forest here. Otherwise, the world will face something very dangerous. However, the strategy of this game is an easy and compact design. Also, the environment and graphics of this game are good to look at. 
Important Features 
There are seven extraordinary worlds to explore and quest for. 

It will be fun to achieve three special abilities here. 

You can unlock new adventures by growing your sacred tree. 

This game also lets you complete more than 50 quests. 

You can run through different castles, roads, areas, and forests. 

More than 300 unique Incredibles are available. 
15. Oceanhorn
---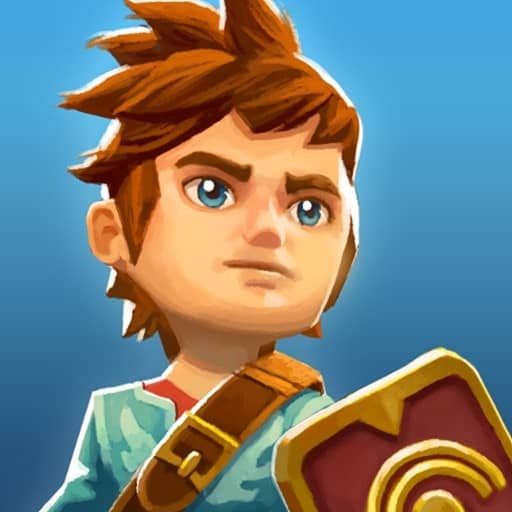 You should try Oceanhorn if you can love adventures mixed with puzzles. In this game, you have to play the role of a boy who wakes up and suddenly learns about his missing father.
The only clue left to his father's investigation is an old necklace and a bewildering notebook that will lead him to explore various islands, solve puzzles, escape dangers, and find mysteries. And here, you have to destroy the monsters whom you'll meet on the way of your journey.
Important Features
Oceanhorn comes with mesmerizing graphics and a high-definition sound system, which you can also customize.

The in-game music of this game is from the famous artists Nobuo Uematsu and Kenji Ito.

You can experience exaggerated sword fights and use magical powers in this game.

You'll get fantastic rewards and achievements after completing a quest.

This game has precise touch controls to make your gameplay smooth like butter.
16. Alto's Adventure
---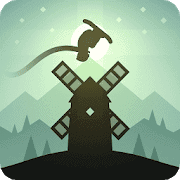 Let me introduce you to another adventure game for your Android device. This game has an astonishing user interface that makes the gameplay smooth and easy to control. Alto's Adventure is the story of a simple boy living in the mountains and raising his llamas.
One day when his animals escaped, Alto and his friends started snowboarding to search. In this game, you have to play as Altro or one of his friends. Join Altro's brave adventure and help him find his animals.
In the way of his search, he has to go through rough environments, leap over terrifying chasms, and outwit the elders. He grinds through the roofs and passes through the ruins.
Important Features
It comes with realistic and fluid physics gameplay.

Scenarios based on real-life snowboarding terrain.

An ultra-realistic environment with changing weather like rain, snow, fog, etc.

Make combo skills to achieve more scores and upgrade your character.

This game comes with 180 different handcrafted goals.

Organic background sounds to relax you while playing this game.
17. Lion Run – Adventure King
---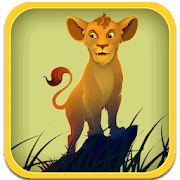 Another recommendation for you is here. It is Lion Run. Here, you have to help the lion cub to reach his ultimate destination. As he departed from the king, he is eagerly trying to cope with it. Use sprints and jumps to overcome the obstacles.
You can also swing, dash, and bounce to pass different scenarios. This game has excellent control that is easy and convenient. Meet other animal kingdom friends and finish your missions.
This game will create different scenarios that look more touching to its stunning soundtrack. Don't let the evil baboon monkey find you and steal your fruits; just keep running until you reach your destination.
Important Features
This game is designed with ultra-realistic graphics with astonishing sound.

You will find hilarious animal characters and talk to them.

Easy and simple thumb control with smooth touch control.

Small memory space is required so, and it will keep too much of your phone space. 

Tons of interesting levels to enjoy and rewards to earn. 
18. Tinker Island
---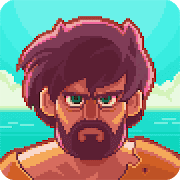 Let's meet another adventure game that will never get you bored—Tinker Island, a strategic game where you and your friends are stuck on a remote island. Be a leader among them and make that remote island your home. Needless to say, you must have the ability to craft things from scratch.
Learn the art of crafting and be the leader of your team. In this game, gradually, you will recognize that it is not like hell anymore. It is a beautiful paradise full of resources and treasures. This game also has many dangerous creatures. So you cant be idle; you have to keep thinking about your food, accommodation, and security.
Important Features
Lead your whole team to a place through a single swipe.

Choose your adventure and try to survive alone on that island.

Experience a huge open-world adventure.

Countless mini-games are hidden under the hoods in this game that will let you have the taste of multiple games.

Many interesting missions that you can complete and get rewarded.

Uncover a terrible truth about this thinker island.
19. Manuganu 2
---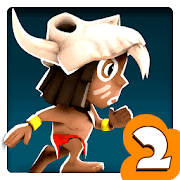 You can also try Manuganu 2, an extremely fun adventure game developed by Alper Sarıkaya. It lets you experience all the fun of the life of a boy, Manuganu. It has simple playing rules where you have to run through an adventurous track, collect coins, power-ups and use abilities, and others. There are loads of levels, from easy to hard, and tons of new maps too. You can complete levels within a given time to get marvelous rewards.
Important Features
This game has high-standard graphics and sound systems for better precision while playing.

There are 40 different levels, each with a different completion reward.

Bosses on different levels come with different evil abilities to exaggerate your gaming mood.

Manuganu has different abilities, like flying and swimming, to help you climb the levels effortlessly.

Also, this game is available in various languages, including French, German,

Portuguese, etc.
20. Qualification as Rogue
---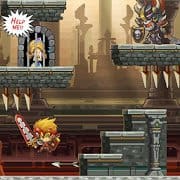 Lastly, I will suggest you a mind-blowing game. Qualification as Rogue, an adventure game for Android users. This game is well known for its simple and old-school design. Fight through the enemies and complete the missions. You can go through different terrains, like on the surface and also underwater.
This game has very minimalistic control systems. This makes the game easier and more fun to play. Although it has a 2D animation, the details in this game are the most attractive thing you would ever see. Complete the missions to find your reward. Customize your weapon and armor. Never give up and smash your enemies to the ground.
Important Features
Fluid and fast dynamic systems allow users to play faster.

You can gather powerful items and gears to gain a life span.

It will be fun to explore underground secret prisons and towns.

In this game, you have to fight against wrecked and dangerous enemies.

Astonishing graphics from minimum resources will amaze you for sure.
Bottom Line 
---
I am pretty sure that almost all of them are worth downloading. Even all of these games are individually known as the best Adventure games for Android. They are clean in concept and have exciting gameplay.
The list also includes adventure games of different genres like puzzles, arcades, horror, action, etc. This is why you should pay to concentrate on the features and descriptions. Among them, I personally like Genshin Impact and the Criminal Case. Indeed, I had spent a lot of time playing those games in the past.
However, let me know which game you have installed to give it a try. Also, if you know about other more exciting games than those listed, please share them with us. Always stay with us with your precious comments and feedback. Thank you.