From a long time ago people are using the mobile phone as part of the entertainment. Android games are one of the best entertainment means available on smartphones. Initially, it started with two-dimensional games and gradually with time the dimension of games has also changed. People prefer to play three-dimensional games. To fulfill the demand of people, game creators are making many games, and many of them are becoming the best 3d games for android.
Best 3D Games for Android
---
Android brought many 3d games to its users. There are many 3d games available on the play store. But we always try to pick the best one out of those, and we usually don't want to try many games for the experiment so that we can select the best one. We prefer to play the recommended games. In this article, I am gathering the top 10 best 3d games for Android which you can pick up as a recommended one.
1. Sniper 3D Gun Shooter: Free Shooting Games – FPS
---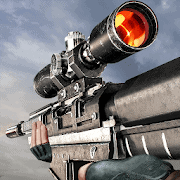 Do you like to play FPS (First Person Shooter) games? Let's Install Sniper 3D Gun Shooter: Free Shooting Games – FPS; load, aim, and fire criminals on different scenarios. This game comes with excellent gameplay and visual contained with many entertaining and challenging missions. Unlike other games where you need to kill only, you have to search your target out of many and save the victim by killing within the time.
Important Features
It provides an ultra-realistic 3D graphics.

There are hundreds of missions.

Controls are user-friendly.

You will have a variety of lethal weapons.

It is a free FPS game.

You can play it anywhere as it does not require to be online always.
2. PUBG MOBILE
---
This is one of the best 3d games for android which has occupied the attention of all types of game lovers. The gameplay and graphics are not only fascinating but also jaw-dropping. You can make a squad of four people and fight with more 96 persons. You have to tactically plan and execute for staying till the last moment of the game. You will have direct communication with your teammates. You need to have tactical proficiency, good shooting skill, strong coordination within teammates for achieving success.
Important Features
It is a free game with outstanding gameplay and graphics.

It helps you in growing friendship or comradeship among the teammates.

You have to deal with 100 persons and counter their tactics and skills.

It is a real-time game where all your opponents are in real control.

A good internet connection is always required throughout the whole game.

There are many maps where you can play, and all the areas are vast.

Different categories of weapons are there, and you have to collect them.
3. Garena Free Fire – Winterland
---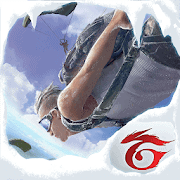 This is another best 3d game for android which is a real-time online game. However, it is also available for iOS. It is a very challenging game with 49 other players with you. You need to survive using your tactics. There is a chance of playing with another person as a duo or with more three people as a squad. Playing in duo or squad mode adds more fun to the game where you can play the game with real-time conversation and planning. This addictive game will make your time thrilling.
Important Features
This game comes with realistic and smooth graphics.

Controls are straightforward and user-friendly.

Can be played single, with another person in duo mode and with more three people as a squad.

Real-time voice chat within the teammates adds a different dimension to the game.

A total of 50 real-time players will fight against each other.

A variety of weapons are available with different battle gears.

Full-time internet is a must for this game.

Different maps with huge areas each made the game more interesting.

It is a free game.
4. Asphalt 8: Airborne
---
Do you like racing games? It is one of the perfect game for you then. This game will allow you to play with some damn cool, high-performance speed machines in a very fantastic track with excellent gameplay and graphics. This racing game by Gameloft will take you to a different world with these super machines.  Besides its excellent graphics, you will enjoy very crazy audio which will accelerate your gaming mode.
Important Features
Around 200 crazy vehicles are there to make you puzzled about finalizing your choice.

The audio of the engine will make you feel the real cockpit of the super vehicles.

More than a thousand styles will allow you to add your artistic mind to your car.

Flight, flip, and stun will make you crazy about this game.

A collection of more than 40 tracks with nearly 20 different settings will not make you bored.

Unlike other games, you have to control damage besides racing.

Comparing scores with friends and rivals will make you competitive and addictive.
5. Real Cricket™ 18
---
Nautilus Mobile made an excellent game for cricket lovers. They have added many innovative ideas in these games which made it a unique game for cricket lovers. Different real grounds, weather, tournaments, camera settings, etc. made this game very realistic and one of the best 3d games for android. The login system using an account has given this game a progressive and dynamic shape.
Important Features
Realistic gameplay with excellent graphics.

Different timings can be chosen by the player.

Most advanced systems are used for different decision-making processes by the umpire.

The inclusion of the weather effect has made the game more realistic.

You can select any authentic stadium you like.

Sixteen different world cricket championships are available in the game.

You can get the real feelings of a test match in these games.

Addition of mind games between players in the way of sledding, drama, action added a new dimension to the game.
6. MORTAL KOMBAT X
---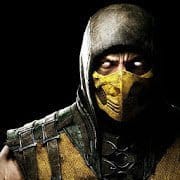 Warner Bros. International Enterprises presents the action game Mortal Kombat X for the extreme fighting game lovers. This game comes with a very new special attack with the capability of preparing own team which provides new dimensional experience. The customization of characters and variety in all the aspects made the game a unique fighting game and one of the best 3d games for android.
Important Features
You can create your own team and lead them into the fight.

You can play with the veterans and the new faces.

Customization of characters will allow you to deceive and dominate your opponent.

Online fighting allows you to invite your friends and challenge them with your skills.

Different lucrative rewards will intensify your interest in playing the game.
7. 3D Pool Ball
---
CanaryDroid came up with an exciting game for those who love the accuracy. 3D Pool Ball is a perfect quality game that you have not experienced before. This game allows you to play with a real player in real-time. And real-time games always become very exciting. Outstanding gameplay and graphics will make you feel real in this game.
Important Features
A well-reviewed game so far with huge downloads.

High-quality graphics and good gameplay.

Can be played on one and eight-player tournaments in both 8 balls and 9 balls online.

It also allows you to play offline with artificial intelligence.

Allows you to switch both 2D and 3D view.
8. Call of Infinite Air Warfare
---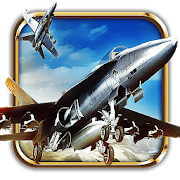 This is for those who love to fly and fight. The BraveTale introduced a game that allows you to experience flying and fight like a hero. The realistic modern warplanes will take you to adventure and thrill. The easy control and good quality graphics will quickly tune you with the gameplay. This flight and flight simulation game has earned good reviews from the users.
Important Features
Very good quality graphics with easy and user-friendly controls.

Brings extreme dogfight situations with modern fighter planes.

A big collection of modern and advanced airplanes.

Moderate ads which pop up only at the end of a fight.

Have a very good number of downloads.

The reviews about this game are satisfactory.
9. Warplanes: WW2 Dogfight
---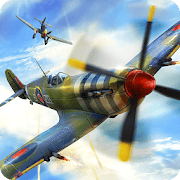 The war movies sometimes make us dream about flying with the old masterpieces and fight with courage and bravery. Living in the modern age we very often feel like to go to the past and experience the living, fighting, thinking of our ancestors. Home Net Games has made a scope to go to the past and experience the same by flying masterpiece birds of WW2. Besides this, the game will allow you to experience the command of a military flying leader.
Important Features
The whole game is based on the WW2 scenario.

There are over 30 masterpiece fly machines available that were used during the WW2.

The control of the game is very easy and the airplanes are user-friendly.

Besides flying, you have to manage your team by planning and to train them as a leader.

The game has successfully earned very good feedback from the users.
10. Pacific Warships: Online 3D War Shooter
---
Sea, ship, and war altogether in one game. This free battleship game makes you an admiral of the fleet and allows you to fight like a real tactical hero. The online game will take you to the vast sea with a real-time opponent who will come with massive firepower and modern lethal weapons. However, you will have the same with you, the tactical plan and smooth execution will take you to success.
Important Features
It is an online multiplayer game.

You can upgrade your ship with various weapons and war machines.

Besides managing a ship, you have to command your men and machine.

Easy and user-friendly controls allow you to be master on it.

Earned positive feedback from the users.  
Last Words
---
These top 10 best 3d games for android are selected from different categories. Some of them are shooting, some of them are racing, some of them are extreme fighting. You can pick up the right one which matches with your likings. I am pretty hopeful that you will love these games and your times will be thrilling and entertaining. Wish you great gaming!