Who does not like to play games? And if it's zombie games then the excitement goes a bit more. Now it's time to play the engaging and entertaining zombie killing games. But there are thousands of Best Zombie Games for Android available in the market. So to choose the top best and addicted zombie games seem complicated and time-consuming. So here I will be sharing some best zombie games for Android so that you can waste your free time by playing and killing all those brainless zombies.
Best Zombie Games For Android
---
So let's begin with the countdown of Top 10 Best Zombie Games for Android. Check all, and you may find some very addicting and engaging zombie games for your mobile.
10.  SAMURAI vs. ZOMBIES DEFENSE
---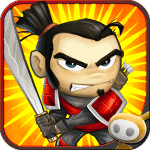 This game is altogether a zombie killing, strategy and village defense games. In this game, you will be able to become a legendary Samurai who is responsible for saving the villages from the dead walking zombies.
Game Features
Enjoy strategic gameplay by setting up and improving the defense of the villages

Make allies with farmers, warriors, archers and much more so that you can win against the unbeaten zombies

Get the rare opportunity to upgrade and power up the samurai with special weapons, defenses and magical abilities!
9.  DEAD TRIGGER
---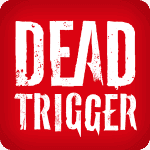 This zombie game is one of the Best and Visually Stunning First Person Zombie Shooter Arcade with more than 26+ million active users.
Game Features
Amazing graphics with advanced lighting and post-process effects

High-quality 3D characters, environments, background music, and audios

All the modern lethal weapons and gadgets are available to kill the walking horror zombies

Unlimited random mission with a good and engaging storyline
8.  DEAD TRIGGER 2
---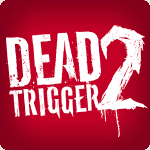 Dead Trigger 2 is one of the best multiplayer zombie killing games in the google play store. More than 50+ million survivals are playing this epic global zombie warfare.
Game Features
Explore and survive ten regions in different parts of the world, 33 unique environments, and more than 600 gameplay scenarios

Stunning horror music, audios, and mouth-watering graphics

Enjoy and take part in the real-time story in collaboration of multi-players across the world

Get rewards and prize money after completing missions or crossing a deadly scenario
7.  Into the Dead
---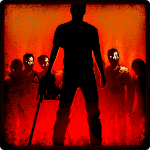 In the world of terror and zombies, you have only one chance to live and survive. You can only kill all the dead zombies or be killed. This game is considered one of the best zombie games for Android device.
Game Features
Amazing and intense gameplay mode with stunning and elegant sound system and visual effect

Unlock all the modern lethal weapons and gadgets to stay alive in the dead zombie ground

Lots of engaging missions and mini-goals to overcome

Play as the first person or with the friend's group and create an epic zombie-killing storyline
6.  Zombie Diary
---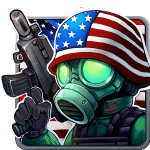 Enter the epic storyline journey into the zombie world of bloody hell. Now humanity's destiny and survival depend on only one person; it's you. Kill all the zombies who are coming in line with your mission to save the world.
Game Features
Kill all the endless zombies with modern arsenals

There are total five-game playing roles with different features that you can play with

Different task mode and various types of zombies like quick, strong, remote attack and powerful boss

Earn coins and money through various achievements
5.  Zombie Killer
---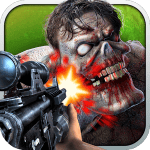 Zombie Killer is one of the best FPS zombie killing games which comes with stunning music, audios, and crisp graphics. This game is also based on Deadly T-Virus which turns the human into a walking dead, Zombies.
Game Features
One of the best graphics and top-grade audio quality

Interactive gameplay mode

Options to earn coins and money which can be used to power up and buy modern arsenals
4.  Zombie Smasher
---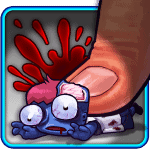 This zombie game is just like the Plants vs. Zombies game. But here you have to kill the zombies for saving your home only. There are no plants to save. Don't miss to play this best zombie game on your Android device.
Game Features
Very simple and easy gameplay mode. Just use your finger to smash or kill the zombies

Offers lots of special powers to kill all those walking dead

Enjoy total three gameplay mode survival, story, and time

Top graded visual effects and stunning audio quality

Various types of Zombies
3.  Zombie Frontier
---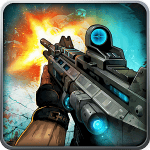 This zombie game is made by inspiring from the Hollywood movie "Resident Evil" where a deadly T-Virus broke out and infected all the people. Now you are the only survival, and all the peoples became a deadly walking zombie.
Game Features
Amazing and beautiful game graphics

Stunning music and audios

Unique chance to enjoy and experience a widely firing to kill zombies

Kill different kind of zombies with the latest and lethal weapons

Face difficult challenges to pass the missions
2.  DEAD TARGET: Zombie
---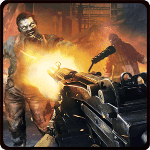 Dead Target: Zombie is an FPS game where you have to save your friends and make a safe route to go out from the deadly zombie area. This game is yet another one of the best zombie games for Android.
Game Features
Stunning 3D graphics with detailed textures

Realistic sound effect and music

Lots of zombies and it's entertaining to kill all those deadly walking horrors

Supported by modern weapons and gadgets

500 amazing and jaw-dropping battle in the zombie lands
1.  Plants vs. Zombies FREE
---
This is the number 1 best Zombie game available out there as per our editor choice. There are lots of deadly zombies ready to destroy your home and plant garden and lastly eat your brain. So hurry up to save your brain and home.
Final Thought
---
I hope you did like all the above-mentioned best zombie games for Android. Here I have listed all the games as per top rating and trending in the google play store. If you have any objection about the ranking, let me know in the comment section.
What's Your Favorite? 
---
Now it's time to know what your favorite one is? Did you like all the zombie games from this list? Share your best one and experiences of killing zombies with us in the comment section.