Who does not like to play games? And if it's zombie games, then the excitement goes a bit more. Now it's time to play the engaging and entertaining zombie killing games. But there are thousands of Best Zombie Games for Android available in the market. So to choose the top best and addicting zombie games seem complicated and time-consuming. So here, I will be sharing some best zombie games for Android so that you can waste your free time by playing and killing all those brainless zombies.
Best Zombie Games For Android
---
So let's begin with the countdown of The 20 Best Zombie Games for Android. Check all, and you may find some very addicting and engaging zombie games for your mobile.
1.  SAMURAI vs. ZOMBIES DEFENSE
---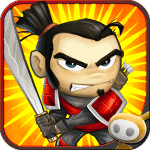 This game is altogether a zombie killing, strategy, and village defense game. In this game, you will become a legendary Samurai who is responsible for saving the villages from the dead walking zombies.
Game Features
Enjoy strategic gameplay by setting up and improving the defense of the villages.

Make allies with farmers, warriors, archers, and much more so that you can win against the unbeaten zombies.

Get the rare opportunity to upgrade and power up the samurai with special weapons, defenses, and magical abilities!
2.  DEAD TRIGGER
---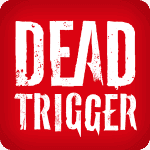 This zombie game is one of the Best and Visually Stunning First Person Zombie Shooter Arcade with more than 26+ million active users.
Game Features
Amazing graphics with advanced lighting and post-process effects

High-quality 3D characters, environments, background music, and audios

All the modern lethal weapons and gadgets are available to kill the walking horror zombies.

An unlimited random mission with a useful and engaging storyline
3.  DEAD TRIGGER 2
---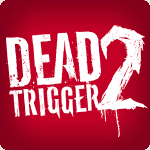 Dead Trigger 2 is one of the best multiplayer zombie killing games in the google play store. More than 50+ million survivors are playing this epic global zombie warfare.
Game Features
Explore and survive ten regions in different parts of the world, 33 unique environments, and more than 600 gameplay scenarios

Stunning horror music, audios, and mouth-watering graphics

Enjoy and take part in the real-time story in collaboration with multi-players across the world.

Get rewards and prize money after completing missions or crossing a deadly scenario.
4.  Into the Dead
---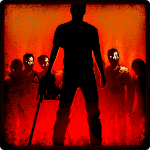 In the world of terror and zombies, you have only one chance to live and survive. You can only kill all the dead zombies or be killed. This game is considered one of the best zombie games for Android devices.
Game Features
Amazing and intense gameplay mode with stunning and elegant sound system and visual effect

Unlock all the modern lethal weapons and gadgets to stay alive in the dead zombie ground

Lots of engaging missions and mini-goals to overcome

Play as the first person or with the friend's group and create an epic zombie-killing storyline
5.  Zombie Diary
---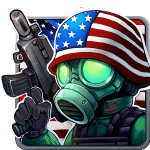 Enter the epic storyline journey into the zombie world of bloody hell. Now humanity's destiny and survival depend on only one person; it's you. Kill all the zombies who are coming in line with your mission to save the world.
Game Features
Kill all the endless zombies with modern arsenals

There are a total of five-game playing roles with different features that you can play with

Different task mode and various types of zombies like quick, strong, remote attack and powerful boss

Earn coins and money through various achievements
6.  Zombie Killer
---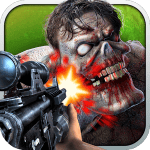 Zombie Killer is one of the best FPS zombie killing games, which comes with stunning music, audio, and crisp graphics. This game is also based on Deadly T-Virus, which turns the human into a walking dead, Zombies.
Game Features
One of the best graphics and top-grade audio quality

Interactive gameplay mode

Options to earn coins and money which can be used to power up and buy modern arsenals.
7.  Zombie Smasher
---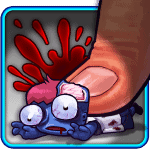 This zombie game is just like the Plants vs. Zombies game. But here, you have to kill the zombies to save your home only. There are no plants to save. Don't miss playing this best zombie game on your Android device.
Game Features
Very simple and easy gameplay mode. Just use your finger to smash or kill the zombies

It offers lots of special powers to kill all those walking dead.

Enjoy a total of three gameplay mode survival, story, and time

Top graded visual effects and stunning audio quality

Various types of Zombies
8.  Zombie Frontier
---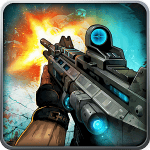 This zombie game is made by inspiration from the Hollywood movie "Resident Evil" where a deadly T-Virus broke out and infected all the people. Now you are the only survivor, and all the peoples became a deadly walking zombie.
Game Features
Amazing and beautiful game graphics

Stunning music and audios

Unique chance to enjoy and experience a widely firing to kill zombies

Kill different kind of zombies with the latest and lethal weapons

Face difficult challenges to pass the missions
9.  DEAD TARGET: Zombie
---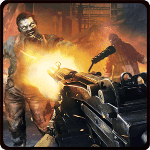 Dead Target: Zombie is an FPS game where you have to save your friends and make a safe route to go out from the deadly zombie area. This game is yet another one of the best zombie games for Android.
Game Features
Stunning 3D graphics with detailed textures

Realistic sound effect and music

Lots of zombies, and it's entertaining to kill all those deadly walking horrors

Supported by modern weapons and gadgets

500 amazing and jaw-dropping battle in the zombie lands
10.  Plants vs. Zombies FREE
---
This is one of the best Zombie games for Android available out there as per our editor choice. There are lots of deadly zombies ready to destroy your home and plant garden, and lastly, eat your brain. So hurry up to save your brain and home.
11. Zombie Catchers
---
Now, the calm town is surrounded by zombies, and you have to save your people from them. A. J. And Buds are two wealthy businessmen who want to provide you everything you need to save the city from the zombies. So, tell me, are you ready to face the dangerous zombies or not.
Well, if you are ready, just play Zombie Catcher, a very exciting zombie game for your Android device. If you are interested, just follow the features to be more specific about it.
Important Features
Use a harpoon gun and sneaky traps to kill the zombie.

Prepare lots of tasty foods for hungry people.

You have a lot of unlocked gadgets and weapons to kill the Zombies. So, try to unlock them.

You can also build a food business empire for the common people.

You can also discover new territories to live peacefully with the people.

Exciting sound effects and colorful background.
12. Zombie Tsunami
---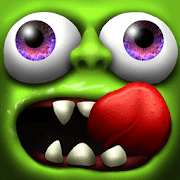 When you can taste classic arcade games along with zombies at the same place, then Zombie Tsunami can't go wrong. Play as a zombie and building your team. It lest you eat all the things come yourself. It is equipped with high-quality graphics and optimized for almost all supported Android devices. It's time you join the huge community and challenge in various tasks with friends and other players. 
Important Features 
You can control your team with just one touch.

This game is compatible with most android devices. 

It offers lots of dead creatures that you can raise and use their power, such as zombie birds.

It consists of more than 300 missions to complete and 11 different in-game environment settings. 

This arcade-style game features lots of upgrade paths, bonuses to unlock, and numerous game content. 
13. Zombie Roadkill 3D
---
When an action game comes to blend with a classic shooter game, it will be a very excited one. If you are looking for such a game, then try Zombie Roadkill 3D. The story behind the game is really interesting. Your home town is now surrounded by haunted zombies.
Now, save you people from those evil bodies. The game rule is simple, where you have to slay the ocean of zombies. So, don't waste a second to get killed by them and instead kill those Zombies.
Important Features
An exciting zombie blasting game.

You will get 10 exciting zombie killer weapons to use.

5 different vehicles will always be at your service.

Very exciting gameplay and soundtrack.

7 different gaming modes are there for you.

Enjoy the game with story mode and expertise, something new.
14. Zombie Hunter Sniper
---
If you are into first per shooting, shoot and kill zombies, try out Zombie Hunter Sniper. It provides a horror experience with apocalyptic settings. Be a hero and save the surviving human beings as you destroy the dead and level up. The game engine is enriched with beautiful 3D graphics and a rich story-line. So hunt and kill the zombie henchmen while you achieve marksmanship.
Important Features
The game is integrated with a versatile weapon system and an upgrade path.

It offers a lot of missions, survival campaigns, and power up facilities.

You will be amazed at its stunning in-game environment and apocalyptic battlegrounds.

It is equipped with both offline and online gaming modes.

Hunt the zombies in different places and settings as you level up your sniper or hunter skills in the FPS mode.
15. Stupid Zombies 2
---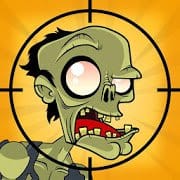 If you are into casual gaming on your handset on the go, then Stupid Zombies 2 will surely give you a good time. It is an adventure centered zombie killing game. The game environment is rich with high-quality graphics. But it will not hurt the phone's performance while running on a budget phone. You can cut and shoot through a sea of zombies as you leap ahead in-game levels. 
Important Features 
It provides a lot of arms to defeat the zombies as you cut and shoot ahead. 

It provides beautiful in-game graphics and a rich game environment. 

The game is integrated with more than 600 levels and features various textures. 

You have the option to choose during play as male or female. 

It offers lots of creatures to kill and player-friendly weapon systems.

There are many puzzles to solve and a perfect gloomy vibe to it. 
16. Zombie Hunter King
---
This one is another exciting action game where you need to beat the zombies. It is the task for you in this game is to beat the zombies. Sometimes zombie bosses come to make it harder and more exciting. You will have lots of weapons to kill them. The game also has a very good sound system.
Another good thing is you can beat the zombies with the help of global users. The graphics of the game are appreciating. The style of killing, appearing zombies, appearing bosses are also really unique. Also, you can enjoy different events and win some rewards as well. 
Important features
Fast loading system and great graphics.

The games don't take huge space.

20 weapons such as shotgun, rifle, sniper, and more.

The sound system matches the game properly.

Join the event to get it more exciting.

Different kinds of missions.
17. Kill Shot Virus: Zombie FPS Shooting Game
---
The zombie game is always exciting, and this one is even more exciting. It is Kill Shot Virus. The best part of the game is to stop uniquely spreading the zombies. This is a survival action game. There you will find lots of powerful weapons to kill the zombies.
You have to protect the general civilization from the attack of zombies. The story behind the game is mesmerizing. The zombies look horrible with their dangerous look. Another facility will offer you that lets you chat with other friends in the game. There are also some interesting missions and rewards for you. 
Important Features
Outstanding arena and missions are available to make it one step more exciting.

Realistic graphics and audio system for a terrifying feeling.

Weapons like a shotgun, machine gun, rifles, sniper, etc., are available.

It allows you to chat with your friends.

Complete missions and get rewarded.

Unlock internal gaming activities.
18. The Dead Uprising: Mad Zombies
---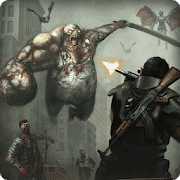 Another good suggestion for you is The Dead Uprising. This game has tons of exciting features and an outstanding controlling system. Many games have the problem of controlling. Here you will get that much smoother. This is an offline game where more than 200 missions for you and get ready to complete.
In this shooting game, you will find some powerful weapons. The main purpose of this game is to kill the zombies. There are different kinds of zombies, and they will appear very suddenly. This 3D game gives you a realistic feel of survival and the killing of zombies.
Important Features
3D graphics and thrilling sound quality that brings you to the world of terror.

Offline zombie shooting games and so you can play it anytime, anywhere.

Complete the missions and get bonuses multiple times.

A flexible controlling system.

Zombies of different looks and power will come to fight against you.

Different kinds of weapons are available for you.
19. ZOMBIE Beyond Terror: FPS Survival Shooting Games
---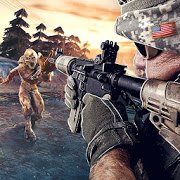 One of the best zombie games for Android in the play store. Here you are a strong and responsible sound and survive in the United States against the impossible zombies. There you will find some exciting weapons to kill them. A huge number of zombies with different appearance styles and different looks. The game has a cool display system. You will also get a realistic horror audio system. There are a big number of missions and stages. This is a 3D game. The zombie bosses are harder to kill. Try to shoot and kill as much as you can. You will experience a realistic zombies battle playing this game.
Important Features
A huge number of missions are available to complete.

Over 15 zombie-killing guns are available for you.

Total realistic graphics and thrilling audio system.

Different kinds of zombies and bosses.

Play the missions and unlock the achievements.
20. UNKILLED – Zombie FPS Shooting Game
---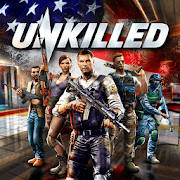 Lastly, it is another exciting zombie shooting game, Unkilled. Now it's time to kill the zombies in New York City. There are 5 unique characters. You can choose one and join the force to vanish the zombies. Save the city by killing zombies as much as you can. The game has some tough missions and also rewards after completing them. This is an online game where you can challenge your friends and join multiplayer gameplay. The game has a very sharp display with some horrible game sound. Ultimately everything will make you live in a zombie world.
Important features
More than 40 first-class weapons such as SAIGA 12K shotgun, M24 sniper, shotgun, etc.

5 realistic zombie environment.

Join friends online as well as challenge them.

5 unique characters that you can develop.

Crispy-sharp display with an exciting sound system.
Final Thought
---
I hope you did like all the above-mentioned best zombie games for Android. Here I have listed all the games as per top rating and trending in the google play store. If you have any objections about the ranking, let me know in the comment section. Now it's time to know what your favorite one is? Did you like all the zombie games from this list? Share your best ones and experiences of killing zombies with us in the comment section.