When it's about converting a file to a different format, you won't have any shortage to get a tool on your Windows PC. But if it's a Mac, and especially if you are a beginner, I can bet you have to spend longer to find a suitable tool that's good at converting Mac files. But there are a few file converters for Mac that will never disappoint you.
Well, what I'm talking about is some online tools that won't ask you to install software or pay them to use the features. Indeed, you can't imagine how many formats these tools offer to convert your files. So, are you getting excited?
Best File Converters for Mac to Convert Files to Any Formats
---
First, let me remind you of something in advance. The online converters I've listed are almost identical in function and features. Still, some offer more format options and extra features too. That's why you should carefully read all of them to choose the right one.
1. CloudConvert
---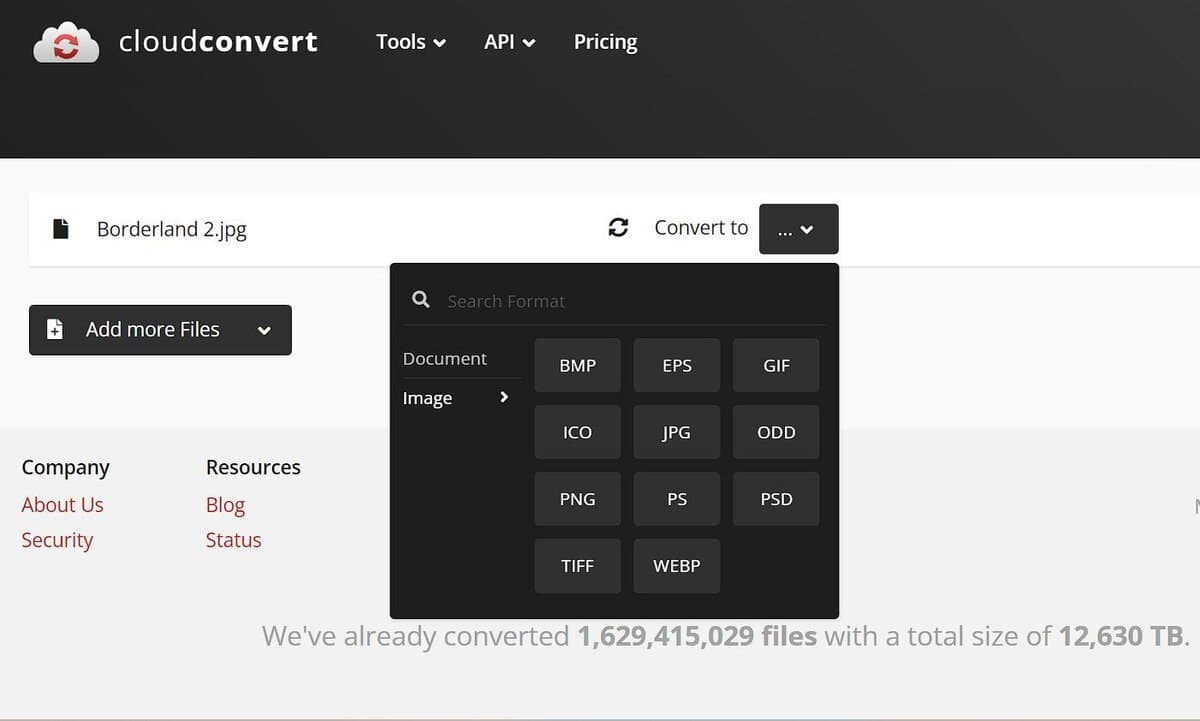 First, I would like to suggest CloudConverter. With this versatile converter, you can easily transform any file effortlessly. Its intuitive interface lets you convert documents, images, audio, video, and more into over 200 formats.
You can operate this converter directly from your web browser, and you don't need to install the tool on your Mac. Additionally, this useful tool ensures secure and privacy-focused file handling. It will safeguard your sensitive data throughout the conversion process as well.
The interface of this tool is super easy, and you won't believe how fast I usually use it especially to transform my PDF files into another. Once you visit the website, you can find a red button to insert a file, and then it will ask you to choose a format. And one more click to convert the file enough.
2. ConvertFiles
---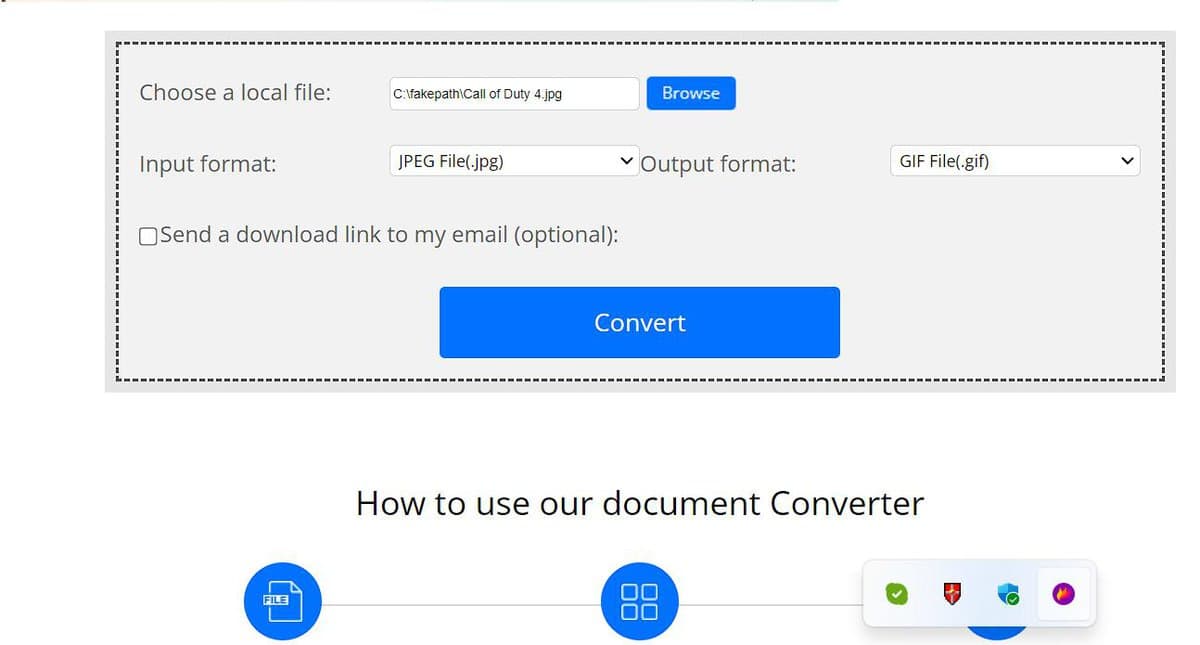 Like the previous one, ConvertFiles also comes with more than 200 formats that you can change from any other format. ConvertFile is such a minimalist app that you can never feel that you are using a specific file converter for Mac.
It's very easy, and the tool includes just three buttons to select files, choose format, and convert. Whether it's a document, image, audio, or video, this online tool will let you convert it to another format in a few seconds.
And there is one more thing that you will also love about this converter. It is pretty much secure, and there is no way your data can be exposed through this tool. So, if your priority is minimalism and efficiency, this would be your best pick.
3. FileZigZag
---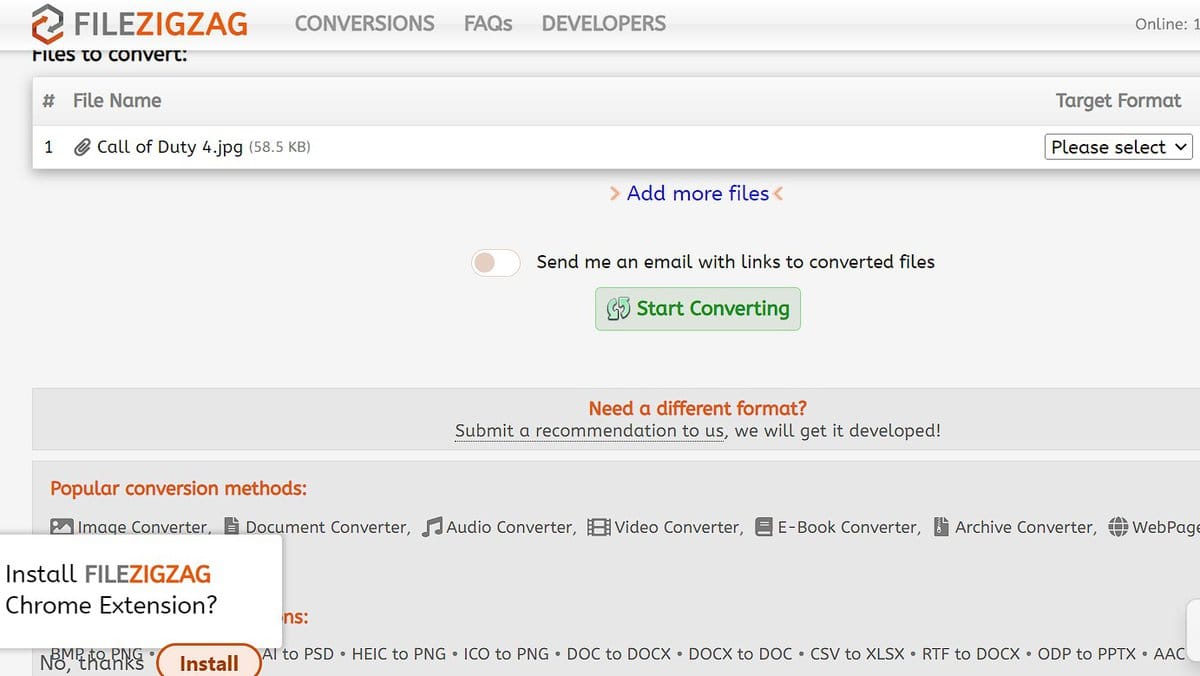 If you don't like the interface of the above two tools, FileZigzag is all you need. It's like the name, as it can zigzag just any file. However, the tool also doesn't require anything to install on your PC.
FileZigzag is free even though it offers functions mostly available on premium tools. Also, you can use this tool on any device and platform besides Mac. You don't even need to sign up to use this converter.
Like the other two converters, it only requires clicking on three options to convert a file. Just choose the file you want to convert, select the format, and tap the convert option. It's ready, and you can save the file immediately.
4. Convertio
---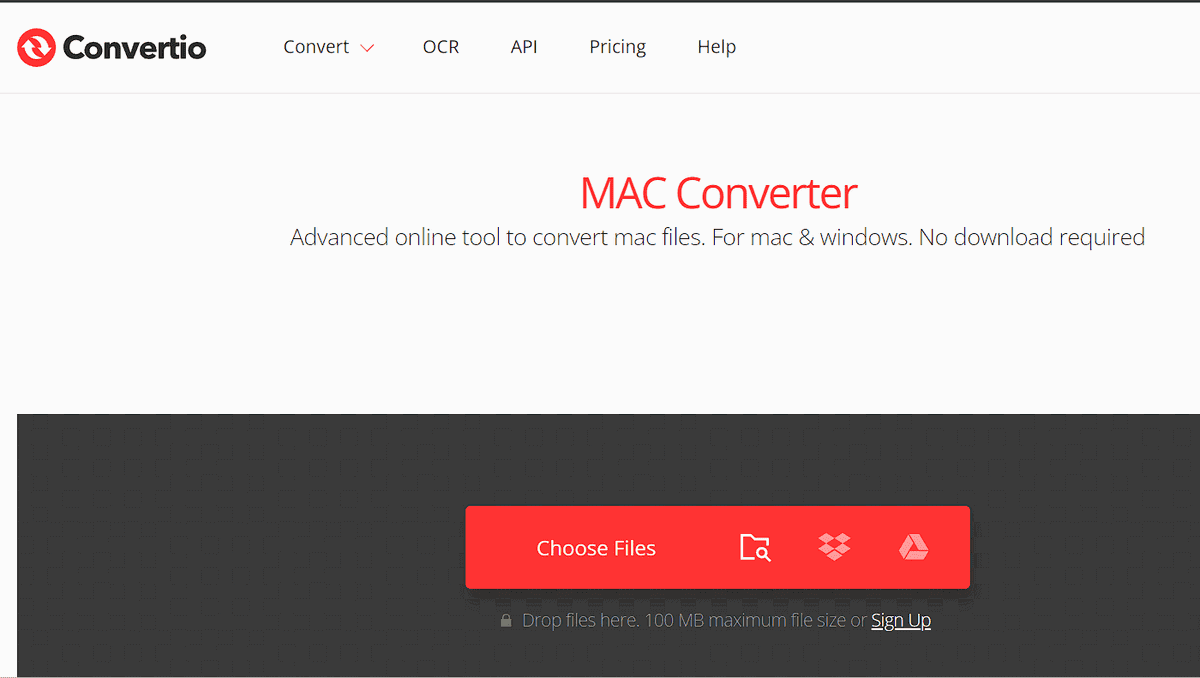 You should use Convertio if you want a free tool to convert Mac files to any other format. Similar to the other tools, Convertio also doesn't require you to install anything on your device. Eventually, it works so fast that you won't feel the hassle of uploading and converting a file.
Convertio is available for both Mac and Windows users. Even though I didn't try it on my smartphone, it most probably works on the phone as well. The converting system is super easy and similar to the previous tools.
A particular fact that makes this converter different from other tools is the Mac Paint function. Using this function, you can convert MacPaint graphics images made on Apple Macintosh computers to any of your desired formats.
5. Zamzar
---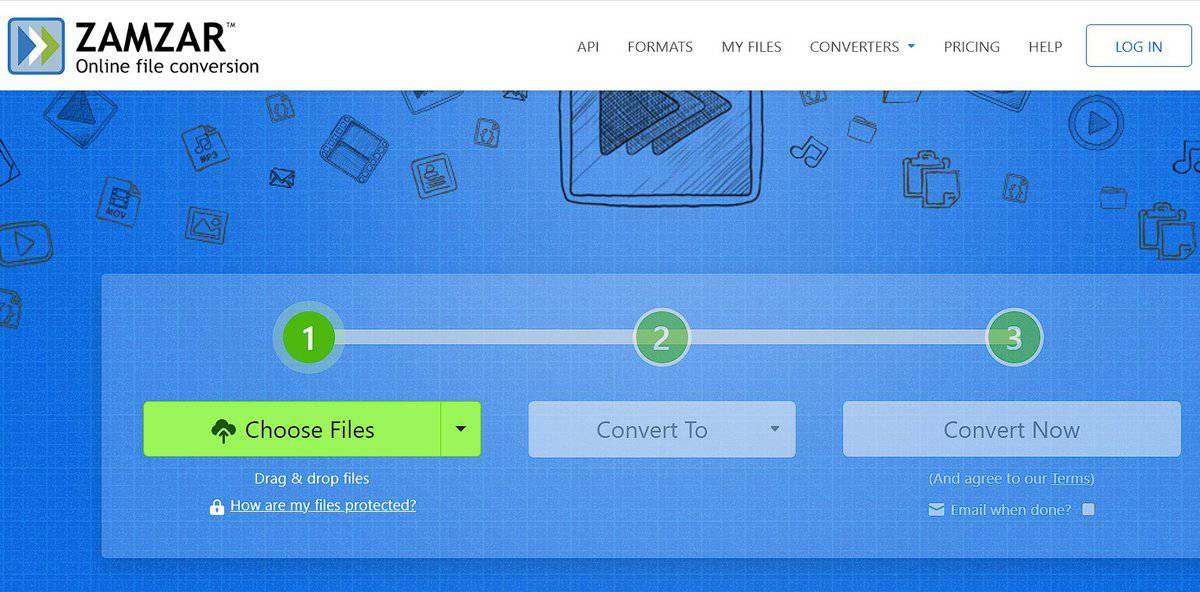 Can you imagine having a pack of 1100 format options to convert a file? Zamzar comes with this many options for you. Whether it's a document, PDF file, audio, image, or video, Zamzar will change it to whatever format you like.
Among all these options, this one is the first tool I used, and I continued using it for years. It is safe, secure, and it works fast. You can visit the site, and there is no need to install or add the extension.
You can convert a file just in three easy steps. First, upload the file you want to convert. Next, select the desired format, and finally, convert it. Within a few seconds, this file will be ready to download. It's that much easier.
Wrapping Up
---
I agree that all these 5 file converters for Mac are similar in function, and features. And that can make you confuse so easily. However, I used Zamzar for a long time until I found CouldConver and the others. But I can't say that Zamzar is less competitive.
Well, you can choose just any tool you want. Whether it's for your study purpose or work, all these tools will work perfectly. Just make sure to choose a format that is suitable for the file. I'm sure that these Mac productivity apps will save you time and effort.
Please, don't forget to let us know which tool you will try and how it works. Also, share this content with your friends who are struggling to find a converter too. Thank you for your time.