The MacBook is considered the best and most powerful device by Apple. It has a completely different operating system than other Apple devices, and so affording a MacBook is not easy for all of us. However, if you manage to have a MacBook, isn't it better to use it from its best? Definitely, it is. To be true, macOS has more functions and will give you a better experience if you have the right apps for it. So, if you are searching for the best apps for your Mac, I think I can help you today.
Best Apps for Mac
---
We manage to get 20 different apps for your Mac that can boost your Mac using experience undoubtedly. We tried to keep apps from the categories of our daily needs. As the list is of only 20 apps, we cannot list more of a single category. But I am sure you will find some handy and convenient apps that you don't even know are available for your Mac. So, don't skip a single word, and I am pretty sure you will get help.
1. PopcornFlix
---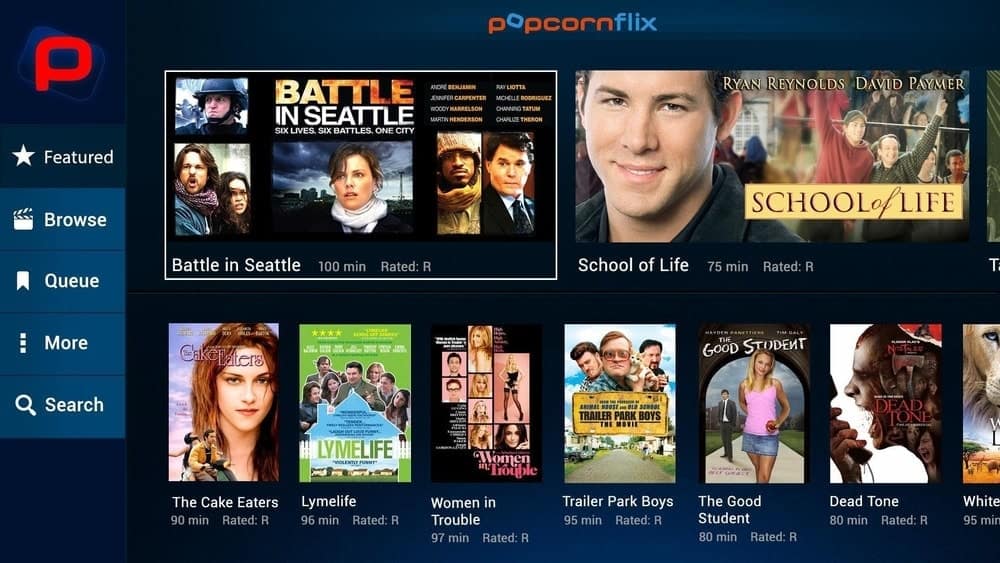 Screen Media Venture has brought the best free app for Mac, especially for movie and TV show lovers. PopcornFlix has the largest server with all the popular movies and TV shows for you. Though this app is designed for iPad, it works smoothly on any macOS device. However, it will be tough for you to find a movie, TV series, or even animation to find this app. But you have to ensure a better internet connection to enjoy the shows.
Important Features
You can stream thousands of movies and TV shows from this app without paying a penny.

You can also download your favorite movie from this app too.

The loading speed is very fast, and the video quality of almost all the shows is quite satisfying.

You can use the powerful search bar to find out your favorite movie or shows.

Every week, this app uploads content and keeps you updated with the latest releases.
Pros: You can filter movies and TV shows by name, time, or genre. Additionally, this versatile movie app comes with an excellent UI.
Cons: Sometimes, it is hard to find a particular show as there are too many similar names.
2. Bear
---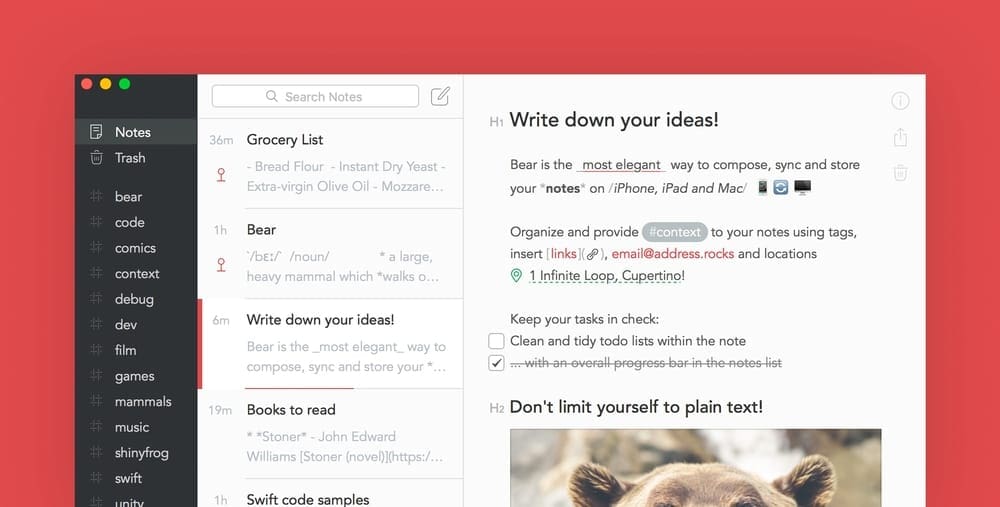 To take quick notes and in-depth essays, you can use a Mac productivity app. And for sure, I will recommend Bear. This flexible note-taking app has everything you need to take notes for your daily and even official purposes. There are different tools to take notes. You can make folders for different notes too. Initially, this app has a lot to offer for you, whether you are an office person, student, teacher, or even businessman.
Important Features
You can take keyboard notes or even use the pen tool to write instant notes by hand.

This app lets you use the same account on your other devices with the same account.

There are dozens of themes waiting for you. Initially, you are free to choose any theme to take notes on.

You can also sketch or draw on this app using a mouse or Apple pencil.

This app lets you use Siri or iOS shortcuts to use voice commands to take notes.
Pros: Do you love to make journals? This app can be your virtual journal, too, as it includes all tons of featured journal layouts for you.
3. Zoom
---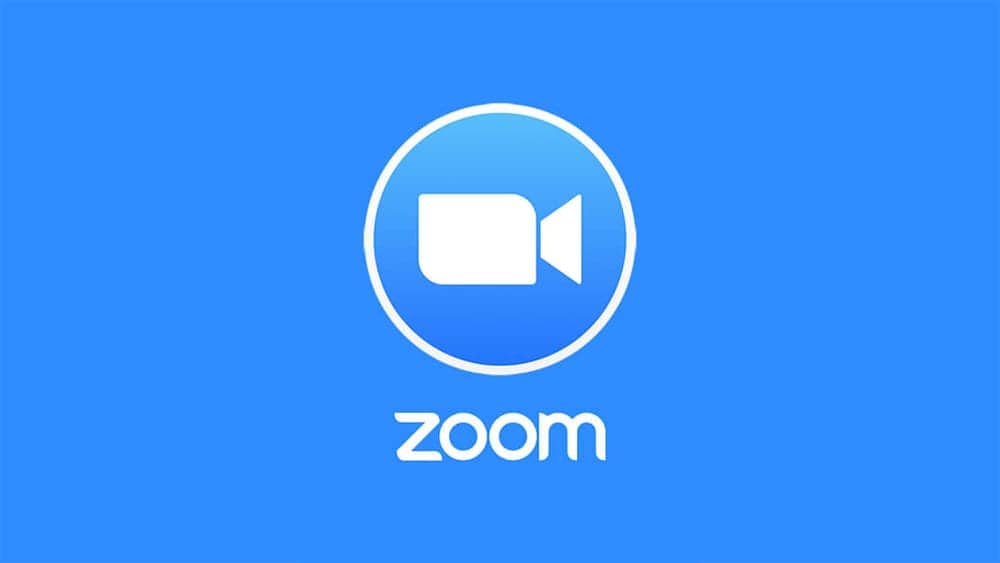 Now, you can use the leading screen-sharing app Zoom on your MacBook. This virtual meeting app is enough to disappear the distance and let you meet your office colleague, friends, or your family in a minute. This app is cross-platform supported, and you will enjoy the guaranteed video quality with this best free Mac app. Besides, this app offers a very clear sound with a smooth connection so that you can enjoy every minute of the virtual meeting.
Important Features
You can send and receive unlimited messages using this app.

The call recording option lets you send and receive voice messages, and you can record your voice call conversation.

You can sign up using your business number, and it takes a few seconds to install and make it ready to use.

Quick response mode will help you reply or react to the messages instantly, not even opening the app.

This app lets you create a meeting or join any public or private one.
Pros: Siri shortcuts will let you control the tool with voice commands. Initially, you can join Zoom Webinar as a viewer or a participant.
4. Microsoft 365
---

Whatever the official task you need to handle, Microsoft will always be the best option for sure. I don't think Mac users can't use Microsoft. This leading company made a bundle of all Microsoft tools and launched an app, Microsoft 365, for your Mac. In that sense, it is popular as the best Mac productive app of all time. First, let me inform you that it is not a free app, but you can enjoy the service for 1 month for free. However, the following features will help you learn more about it.
Important Features
This app is initially a bundle of Microsoft Word, OneNote, Excel, PowerPoint, and Outlook.

You can use all the premium facilities of Microsoft Word as an in-depth writing assistant.

You can take notes instantly with OneNote, and it is a very handy note-taking tool.

Using the PowerPoint facilities, you can make slides for presentation.

The app interface is easy to perceive and the same as the functions of the tools for PC.

This cloud-based subscription service will provide you each and every function provided by Microsoft from one place.
Pros: Microsoft Excel will help you in all your data analyzing tasks. Besides, this app will never let you down in handling any of your official tasks.
Cons: Some users think that using one account indifferent devices is pretty much harder for this app.
5. Tasty
---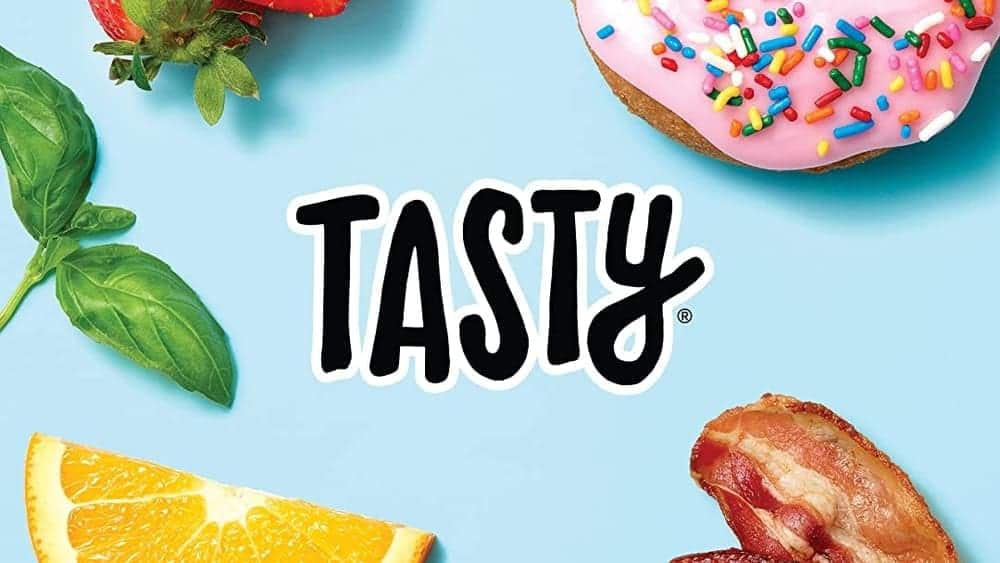 When you are a food lover and at the same time passionate about cooking, what can be the best app other than Tasty? Well, Tasty is actually an international good network that aims to combine all the popular recipes from around the world so that you can enjoy them from your home. The app interface is beautiful, and you will feel even better with Mac to use this app. It is light in weight and completely secure too.
Important Features
Over four thousands of recipes are available in this app.

All the recipes are described step by step, and the measurements of the ingredients are given accurately.

This app will find your recipes on specific ingredients, and you can search recipes with those ingredients.

You will have tons of Kids-friendly recipes in this app.

This app has an exciting feature that is called 'what is in your fridge'. These functions will help you make something with the ingredients you input here as available near your hand.

This app is designed with a beautiful interface, and it is one of the best free apps for your Mac.
Pros: This exciting cooking app provides featured recipes on the keto diet, vegetarian food, low carb, and so on.
6. Spotify
---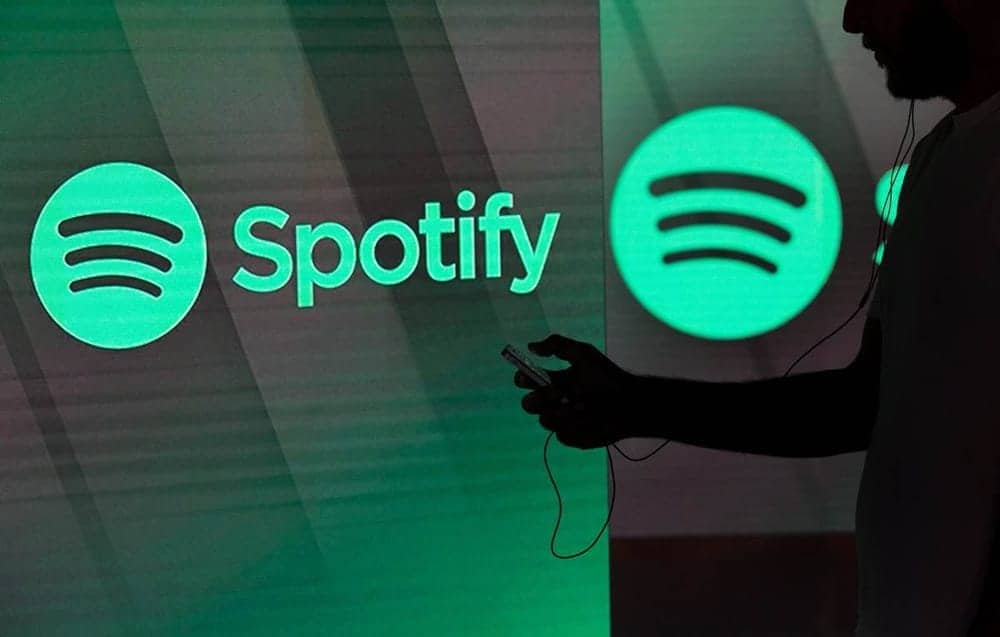 If you are a music lover and want to enjoy your favorite playlist using your Mac, Spotify is a must-try for you. It is most probably the best music app that is cross-platform support and multiplayer device compatible. You can use only one account to use all devices. This app lets you save all your favorite songs, and you can enjoy them anytime, anywhere. Want to explore new and trending songs? This app will help you in this case too.
Important Features
You can discover new songs by names, albums, singers, and tracks.

This app is cross-platform supported, and you can enjoy songs even when you have no internet connection.

This app aims to provide you with the best sound quality, especially with the headsets.

It is compatible with Siri, and you can use voice commands to control the app.

You can use different music playing modes, including a shuffle mode.
Pros: This exciting apps offers thousands of music tracks from around the world. You can indeed filter songs by genres, albums, singers, etc.
Cons: This app doesn't let you remove songs from a playlist.
7. Clear VPN: Unlimited Security‬
---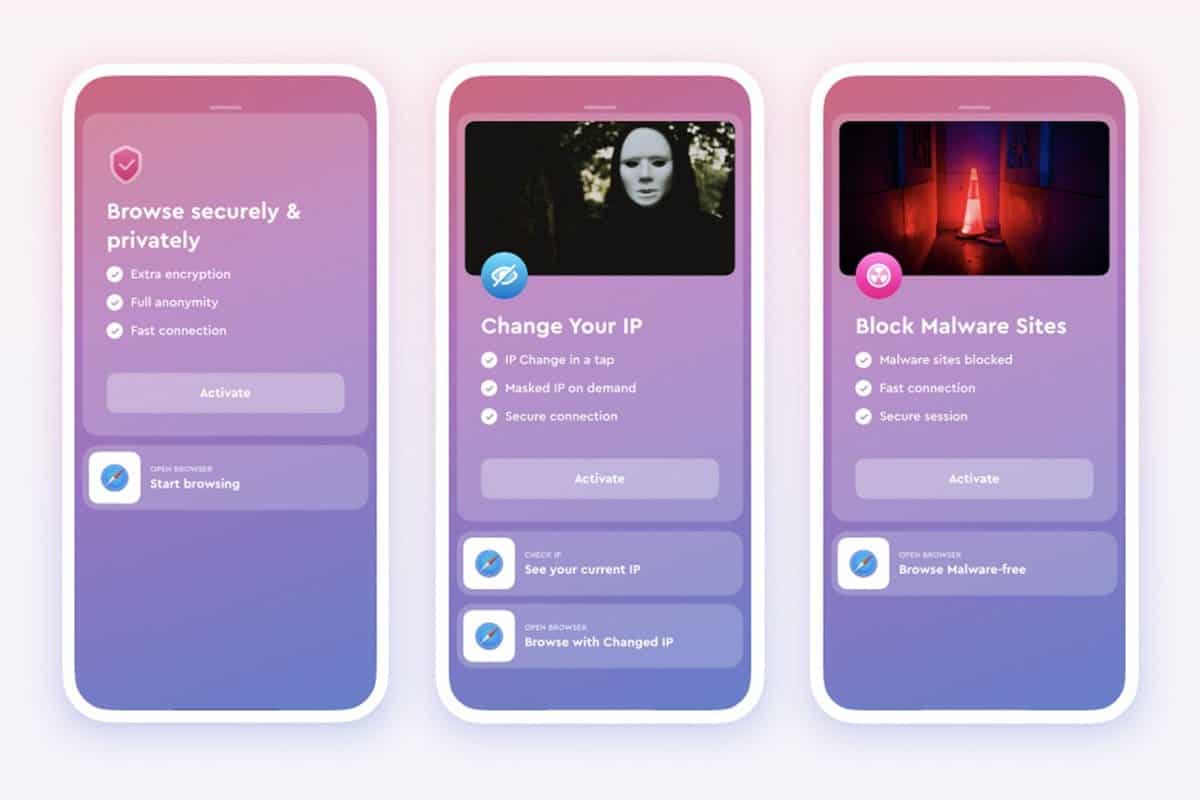 If you plan to use a VPN app for your Mac, I prefer using Clear VPN, the ultimate security for your data and IP address. MacPaw Inc brought this app for Mac users to provide them more privacy and protection. This powerful VPN app lets you be anonymous while protecting your data by connecting your device to the server that fits the device the most. Besides, the developer ensures that it is the most trusted industry-standard encryption on-board. So, there is no need to worry about the privacy policy of this app. The following details will even make you more assured.
Important Features
This app prevents all the commercials while you are browsing.

Streaming will be faster with this app, and you can browse secretly and securely.

You can change the location of your network within a few seconds.

DynamicFlow technology will analyze all your network status.

With the premium version, you can use 6 different devices with one account.

It will never store, share, or even collect any of your online activities or IP address. And it is confirmed by the Strict no-logs policy.
Pros: This app is regularly updating, and the process is automatic. Besides, it works quite well to enhance your internet activities.
Cons: Some users have complained about its frequent connectivity issue.
8. Airmail 5
---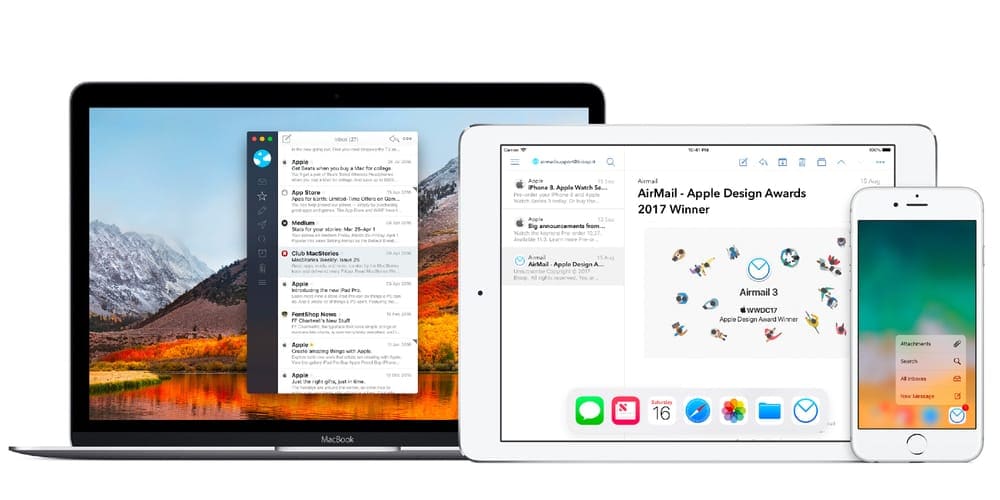 For a MacBook, an email client is another fundamental tool, and Airmail 5 is the best free Mac app for email. Well, Bloop SRL brought this app to town to help you handle all your email accounts from one place. The user interface is quite perceivable, and it is very easy to switch from one account to another. Additionally, it is designed from the ground UP to retain the same experience with multiple accounts or even single.
Important Features
Let's import files from Apple Mail, MBOX archive, EML, and EMLX.

Moving messages in different mailboxes are very easy in this app.

Premium functions like multi-touch gestures and handoff supports are available here too.

You can collaborate this app with different email tools like iCloud™, Gmail™, Google™ Apps, Yahoo!™, Etc.

Multiple visual themes are available here alongside the extended and minimal modes.

Global searching options are there with the facility of exporting and importing EML.
Pros: This product Mac app supports lots of extensions like Today Extension, Active Extension, and others. Besides, you can use some of the functions while being offline.
9. Viki: Asian Drama, Movies & T‪V
---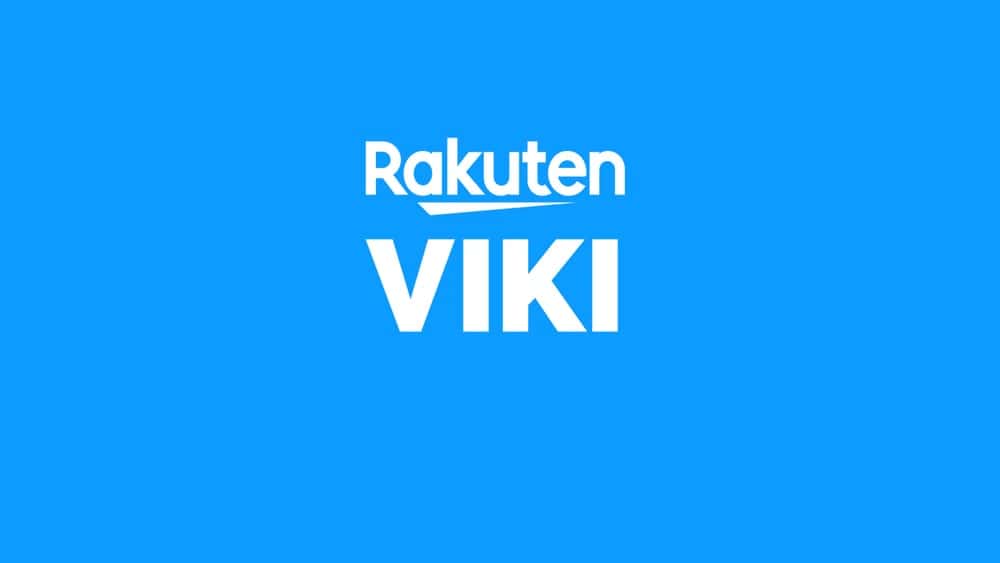 No doubt that Viki is an excellent choice to enjoy free movies and drama series. You will find very few apps for Mac that have the accessibility to watch feature-length movies or TV shows with no ads. Furthermore, the app showcases the list of the best Chinese, Korean, Thai, and Japanese drama series and movies for you. Overall, you won't ever feel bored as it will keep updating you with new content every week.
Important Features
The app offers different genres like Action, Horror, Thriller, Family, Comedy, etc.

You can watch movies and TV series to select new and popular titles so you won't miss any of the renowned shows.

The app allows you to watch and download almost thousands of films and TV shows in an instant.

It features original content along with web series and film school originals.

You don't need any subscription package to enjoy this app.
Pros: The app has come with high-resolution screen quality. Additionally, the playback runs smoothly, and it won't disappoint you with sound quality.
Cons: Sometimes, the app works slow.
10. Day One
---
Day One will simply make your every day count, and you can pleasantly capture your every little memory. This app will redefine your personal journal, diary, notes, photos, and so on. However, the app has versatile approaches, and you are allowed to use it as a Calendar journal, Memory Journal, Travel Journal, etc. Furthermore, the Journal doesn't only work as a reminder, but it also helps to focus on writing.
Important Features
The app allows you to have a quick view of your online journal.

You can add photos, videos, drawings, audio, or recordings to make your journal a worthy one.

This app lets you enjoy unlimited photo storage and journals. Plus, you can enjoy IFTTT integration and connect with Facebook and other social media.

It has an editing and writing option. Also, it offers powerful text formatting with markdown.

The app includes a powerful search, and you can go through your journal diary. And tags help to find them easily.
Pros: You can share memories by exporting them to JSON and plain text. Moreover, the app allows for a Passcode or fingerprint lock to protect your data.
Cons: The app doesn't support Dropbox or Cloud synchronizing.
11. Cleaner-App
---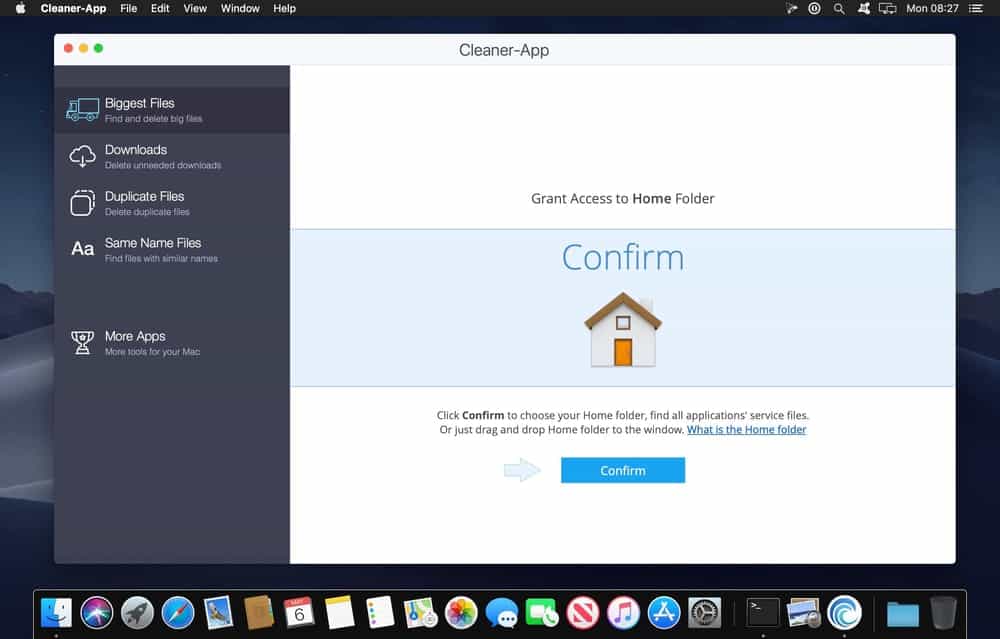 Just within minutes, Cleaner-App has the best solution for optimizing and organizing your files. This tool helps you to free up more space in your storage. You can check out the installer packages as well. Before you remove the unnecessary files, you can preview them. When you instantly need to have some space on your startup disk, you can use this app for that. Besides, from the app preferences, you can change the default folder too.
Important Features
The largest files you have on your Mac are quick to find, and this app will eliminate those files that take up extra space.

This superfast cleaning app lets you diagnose all the files, including installation files, downloads, photo session files, and screenshot files.

It also allows you to scan and analyze a folder or disc that is mounted to your Mac.

If you mistakenly move any files to the trash, you can restore them by using this app.

You can look for a specific file with the built-in search feature.
Pros: The duplicate files are easy to find out and remove with this app. Moreover, you can change the files with the same name.
12. Magnet‬
---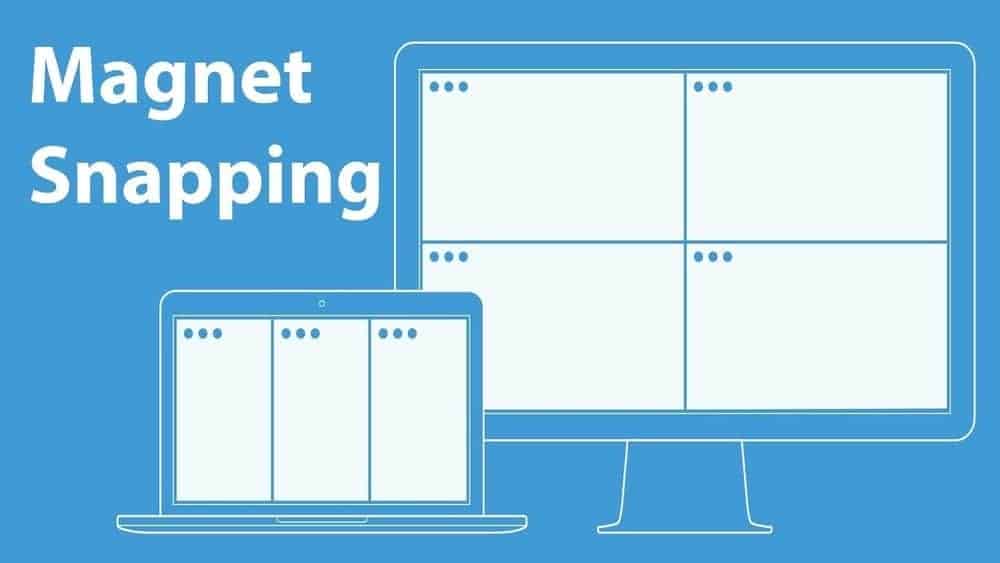 Let's get introduced to Magnet, the best app for Mac even selected by Apple too. Whenever you are multitasking on your device, it's better if the process is well organized. And this app has all the features to make your task easier and quicker. It removes your extra hassles and upgrades your working ability. You will receive support for the vertical screen. Again you can compare data side by side. Besides, the app works on all macOS versions flawlessly.
Important Features
This app supports any six combinations like left, right, top, bottom halves, thirds, or two-thirds on ultra-wide monitors.

Fullscreen and quarters are also applicable on your display.

You can simply activate it by dragging tabs where you need.

With this app, you can work with keyboard shortcuts for instant commands.

If you wish, you can customize the shortcuts just the way you want.

Here you will get support for more than 6 external displays.
Pros: The app will run in both Retina and regular displays. Also, it is operated via a menu bar icon.
Cons: There are no name labels, and so you cannot rename a tab.
13. Todoist: To-Do List & Task‪s‬
---

Although the fundamental of this app is to make a note of the regular task and organize them, Todoist will help you with a lot more. In this hub, you have got a built-in Safari extension to add web links to your task. Even when you are in a hurry, you can simply type cmd+shift+A to insert a task from anywhere. All the facilities of macOS like the Today widget, Siri, Share extension are available in this app.
Important Features
When your deadlines are coming ahead, you will get reminders before due time.

You can add repetitive tasks or events to alert you each time.

The tasks that you need to complete before the other ones, you can prioritize according to levels.

In customized productivity trends, you can check out your progress.

On any group project, you can collaborate with others and assign tasks to them.

Here, you can describe the task in detail to recognize it easily.
Pros: Using this app, you can initially integrate tools such as Amazon Alexa, Gmail, Slack, Google Calendar, etc.
Cons: When you add a task to the shared list, you don't have notifications unless the task is assigned.
14. Spark – Email App by Readdl‪e
---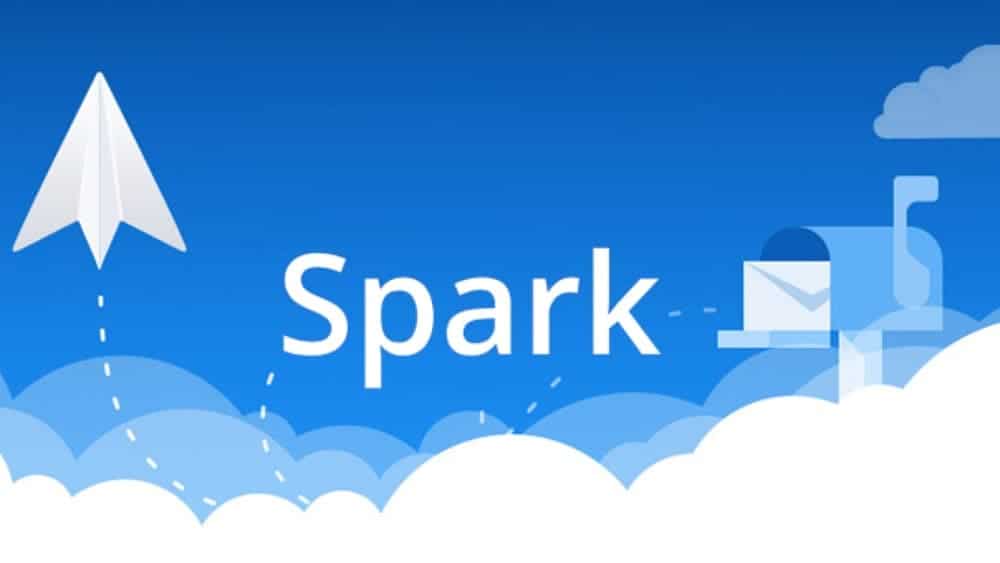 To handle your emails and to maintain them properly, you can use Spark. You can make safe links and share those to Slack, CRM, Skype, etc. Instantly you can send a reply to an email. Besides, the app has a threaded message design for your convenience. Additionally, you can customize the app according to your preference. Besides, a very user-friendly UI will help you understand the app from the very beginning.
Important Features
This optimized email app provides a smart Inbox that will help you sort out the important ones within categories and remove the rest.

You can talk about an important email or threads with your group mates through questions and maintain the loop.

When you are composing professional emails, you can ask for help from your colleagues using the real-time editor.

If you need to send an email at a specific time, you can set a schedule for that. It works even when your phone is switched off.

With a strong language search, you can look for a particular email.

Only for the important emails will you receive notifications.
Pros: The app supports iCloud Drive, Dropbox Box, and many more. Furthermore, it includes a full-featured calendar for your schedules.
Cons: You cannot use colored fonts in the calendar application.
15. Ulysse‪s‬
---
Whether you occasionally write or for fun, Ulysses has come to make your writing experience better than before. The app is one of the best apps for Mac that ensures a distraction-free writing environment. Besides, it is combined with effective document management, seamless sync, and flexible export. Eventually, the clean interface will boost your productivity and assist you in producing words.
Important Features
The app will store all your writings in a unified library.

You can write and edit as much as you want, and you can choose the format later.

Whether it is diaries, novels, or study notes, you can manage programs of all sizes, all kinds.

The app has integrated grammar and style checks. And it is available almost in 20 languages.

The app will analyze your text and suggest the correction for punctuation, capitalization, redundancy, semantics, and so on.
Pros: This writing tool lets you transfer your text into PDFs, word documents, and even eBooks, or you can export HTML code. Additionally, you can post in WordPress or Ghost with complete images, tags, and categories.
Cons: The app doesn't allow you to take any footnotes.
16. BetterSnapToo‪l‬
---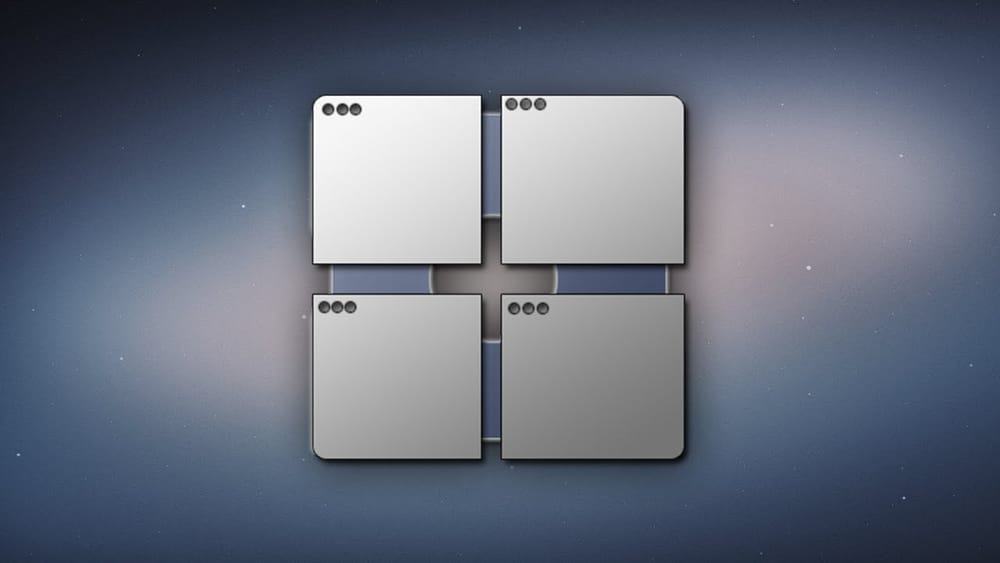 Now, you can manage your window positions and sizes with BetterSnap Tool. You can either drag the windows on the top, left, or right side of your screen. Thus you can maximize your windows, or you can even resize them to quarters of the display. Additionally, the app lets you create your own custom snap areas anywhere on the screen. No wonder that it is one of the best apps for Mac, and you can work more organized than ever before.
Important Features
The app has come with custom keyboard shortcuts, and you can move or resize the windows.

You will get an overview menu, and through this, you can select the position to set Windows.

The app supports multiple monitors, hidden docks, and so on.

You can even manage the system when you right-click any button on the top left of a window.

The app lets you customize the design of the preview overlays. Also, you can set applications in a particular snapping size.
Pros: You can select on the window's title bar and see what happens next. Besides, the app has customizable modifier keys, and it will help you multi-tasking, and the integration is perfectly seamless.
17. Pocket
---

Pocket is renowned for its quick action to save articles, videos, webpages anywhere, any time. Besides, you can enjoy reading articles offline. The app has come with lots of simple and easy-to-view layouts. Besides, you can see your saved items with a better experience than before. However, the app lets you save content even if you're browsing online or on the go with your favorite app. Let's see what's more it will offer.
Important Features
You can save numerous pieces of content at the same time. Plus, the app will highlight the most relevant content on your list.

The app allows you to send the article to your friend's pocket. Also, you can share them through Email, Facebook, Twitter, Evernote, etc.

The best companion for commutes, flights, or you can even enjoy while comforting on the sofa.

You will get new features like advanced search, suggested tag, or even a permanent library so that you can keep a backup of your articles.

The app lets you save to Pocket for Chrome, Firefox, or Safari.
Pros: There will be an archive option, so once you are done with reading, you can remove it from the main list. Moreover, you can use third-party integration, Email, Browser extensions, or bookmarklet to save any link.
Cons: In the free version, you can only search for things with page titles.
18. Wake Up Time – Alarm Clock
---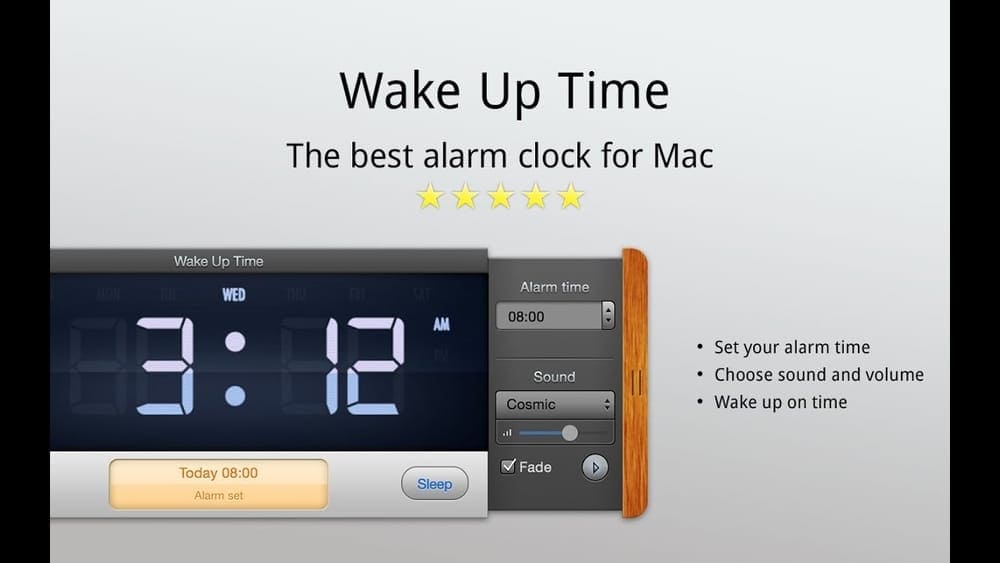 Wake Up Time is basically an alarm clock app, and that may bring confusion for you, right? You may think why we have listed an alarm clock for your Mac. Well, this is not just to wake you up, but this app can do a lot. Otherwise, the authority won't make this app available for MacBooks. However, you can have lots of official meeting schedules and other events to have a notification. A PC or Mac, most of the time, doesn't have a built-in compatible alarm tool. So, you can use this app to get notified about your important event.
Important Features
This app has a built-in calendar, and you can take notes on particular days.

There are tons of alarm sounds, and you can choose different sounds for different alarm schedules.

You can customize the alarm snooze time, and one-click is enough to activate the snoozing function.

This app comes in a minimal design with the HUD display.

You can also customize the volume and use recording as the alarm tone.
Pros: The best part for why most Mac Users use this app is it lets the device sleep until the alarm, and it keeps it awake automatically. Initially, Sleep Holder is a function that is designed only for Mac.
Cons: The alarm synchronizing function isn't available here.
19. Grammarly
---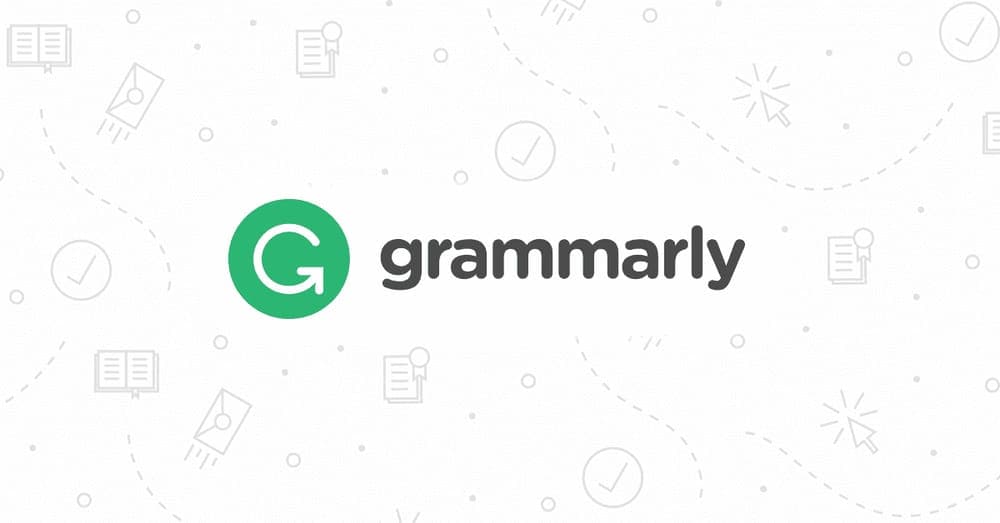 The largest number of Mac users are office persons or Businessmen. They need to write various forms, applications, and other official transcripts that have to be accurate and with no mistakes. If you want to keep your words accurate on your MacBook, Grammarly can uniquely help you. It actually works as an add-on, and when you keep notes or write something, it will automatically detect all the mistakes and provide you the solution.
Important Features
This accuracy tool will find out all the grammatical mistakes and show you the correct ones.

All the spelling mistakes will be underlined in red, and it will show you the accurate words.

You don't need to write down the correction, and rather a one-click auto-correction facility will save your time.

This app will be activated automatically, and you don't need to press anything to get the correction.

You can get the accuracy and readability score of every essay.
Pros: You can use this app for free. Besides, you can use the premium function that will work even better to find even smaller mistakes.
Cons: Sometimes, the free version cannot detect wrong punctuation and silly grammatical mistakes.
20. Yidio – Streaming Guide
---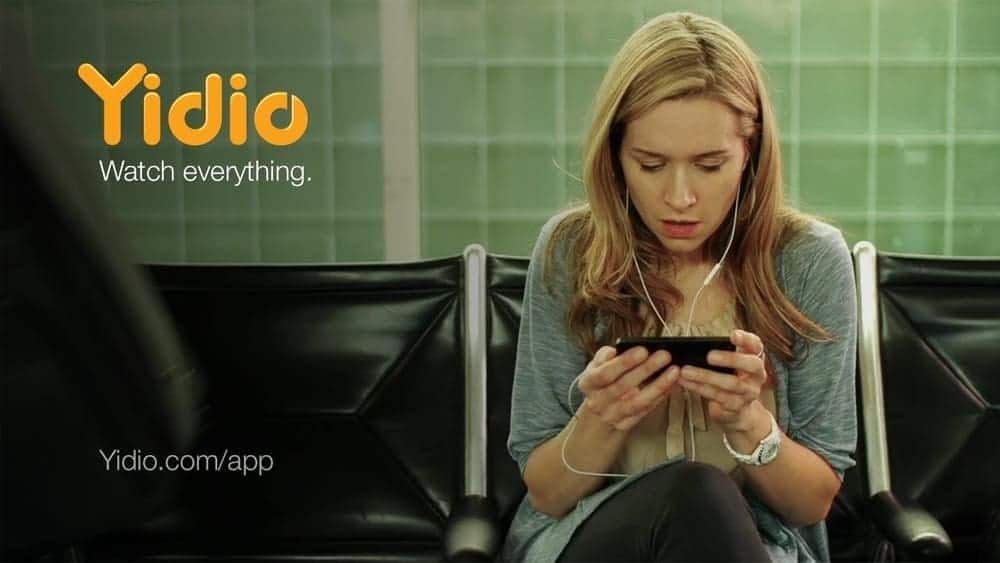 Well, the final app is here to guide you about where to get your favorite movies or TV shows. This is Yidio, the ultimate streaming guide for you, launched by Yidio LLC. This app will let you track and discover sites where you will get all the movies and TV shows. You can also use the database of this app that is indeed a large collection of all the popular movies and TV Shows. Using this app is easy because of its excellent UI and perceivable functions. Let's learn more about it.
Important Features
This Universal media streaming guide will provide you with all the streaming links.

It has the link capturing capacity of more than hundreds of streaming services, including Netflix, Amazon Prime, Hulu, and Showtime.

This app comes with a simple design, and anyone can use it.

The smart search bar will help you find out any content in a few seconds.

The premium version is full of surprises, and it has no sort of commercials to disturb you.
Pros: Every day, this app will suggest the latest shows of the time. Also, it will suggest more content based on your previous search and watchlist.
Cons: This app takes much time to find out particular contents that are less available.
Our Recommendation
---
So, here we come to the recommendation part; recommending one or two apps is certainly very difficult for today. We don't know what kind of facilities you need exactly and so, we cannot give you hind of apps that are mandatory for you. You can go through the features of the following apps, and you will definitely learn which app to collect.
We tried to include apps for different genres, and so you will have lots of variations. Still, Zoom, Bear, Microsoft 365, and Airmail 5 are the must-haves for office persons and businessmen. For students or young people, Viki, PopcornFlix, Bear, Tasty are the best apps. And whatever situation you are in, you will need a Cleaner App, Magnet, Calorie Counter, and Todoist for sure.
Finally, Insights
---
We all know that the MackBook is the best PC variation, and it works super smooth and perfectly. The mentioned apps can boost your Mac experience for sure. There are some Mac productivity apps that will help in your job too. And some of the best free apps for your Mac are also there to enjoy exclusive functions. Hopefully, this content will come as a help for you. So, let us know which app you are going to use. Also, don't forget to share this app with your Mac user friends. Thank you for your time.