Nowadays, we don't need a high-functional camera to make a video. A smartphone is enough. But with a smartphone, the video quality can never be up to our satisfaction. AppStore brings tons of excellent video editing apps for iPhone, iPad, and Mac devices to turn a normal video captured with a smartphone into a masterpiece.
You will find thousands of filters that even help you make a short film just with your high-resolution iOS device. You can add music and customize many other functions of a simple video. So, whether for a professional reason or to capture your happy moments, you can use these video editors to boost your creativity.
Best Video Editing Apps for iPhone, iPad & Mac
---
After testing a considerable number of video editing apps for iPhone, iPad, and Mac, we were nearly disappointed. Most of the apps work too slowly, and the number of filters was very few. Likewise, there were some apps that decreased the original resolution.
In contrast, we found some gems too. Here, we made a list of the 10 best video editing apps both for iOS and macOS. We have added some brief descriptions of those apps. You will definitely find the most appropriate app for your needs if you check them thoroughly.
1. Videoshop – Video Editor
---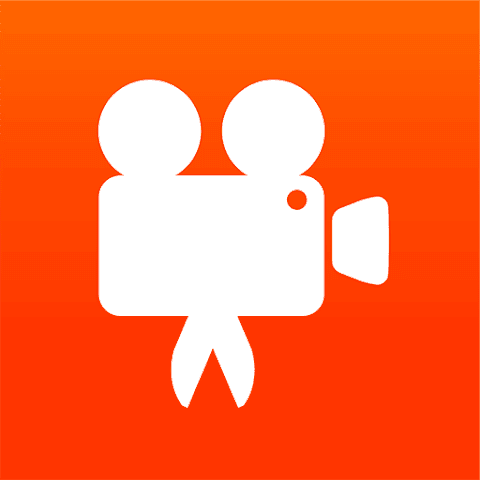 First, you should get introduced to Videoshop, a handy tool for those who love to make their capturing moments extraordinary. Through this app, you can set up an animated title and recorded voice in the video.
In fact, there will be an option to cut any untoward clips from the video, and you can split them all into multiple clips.
In this super-fast video editing app for iOS, you can generate Claymation videos with the help of stop-motion recording. Very few apps like Videoshop give snippets the ability to put expressions in a bite-sized video.
Important Features
This app offers the Ken Burns effect, where you can add movement and focus on any specific area of your photos or videos.

There are options where you can sing and dub your favorite song with Lip Sync.

You can flip, rotate, and make dual versions of your video clips.

With this app, you will be able to playback your videos in reverse and resize them within the video frame.

You can share your editing on any online platform like Snapchat, Facebook, YouTube, Dropbox, WhatsApp, or Email, and there you can add stickers to have fun.
Pros: This app supports Distort, where you can apply illusionary effects. It will also let you change the brightness, saturation, contrast, and overall adjust the display on your own.
Cons: The quality of your videos may crash if you use them from another platform.
2. LumaFusion
---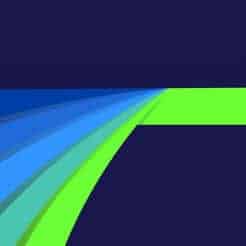 You can add more flares to your videos using LumaFusion. From beginners to professionals, this app is capable of providing everything you need. Now, your project organization is easier as you get 18fps to 240fps frame rates and tools like search, duplicate, color tag, and more.
You can link or unlink clips, use transitions, mute audio, and use tons of exciting options. Even customer support is exceptional because you will get a reference guide, and you can contact us directly if needed further.
Important Features
In this app, you can use and browse media from GNARBOX, Photos, Frame.io, WD Wireless, etc.

There are 6 audio tracks and 6 additional tracks for graphics, narration, and sound effects.

Editing options include color correction blur, chroma-key, distort, and more.

This app lets you control the time-lapse smoothly, whether fast or slow.

You can share your videos with the same quality resolution, format, and compression.
Pros: This app lets you make multilayer titles, images, shapes, colors, and fonts, and you can save them as presets. Plus, you can add and edit background music, audio filters, and dual-mono audio captures.
Cons: Long videos may work a little slower and take more time to proceed than usual.
3. VivaVideo – Video Maker & Editor
---
Customizing videos just like you want is like a dream come true, isn't it? VivaVideo is there for you to fulfill your wish to customize your normal video. This app from QuVideo Inc. can really prove itself compared to the other video editing apps for the iPhone and iPad.
There are a lot of effects like rainbow, snow, rain, and thunder to choose from. You can zoom in or out any part of your video separately. And unlike the other apps, video speed control and Keyframe setting are also possible.
Important Features
You can mix several videos or images to make an interesting collage.

When you need to cut out any part of the video, it is easy with this app, and the precision is about 0.1 seconds.

This app can scale the background ratio and change the background effect.

It can split the videos into four, six, or nine grids.

Here you will be able to adjust the video's contrast, brightness, vignetting, and hue.
Pros: A whole library is full of aesthetic filters that can add more charm to your editing. Also, you can extract music from other videos and add them to yours.
Cons: Some complaint was found about the unavoidable watermark.
4. Magisto Video Editor & Maker
---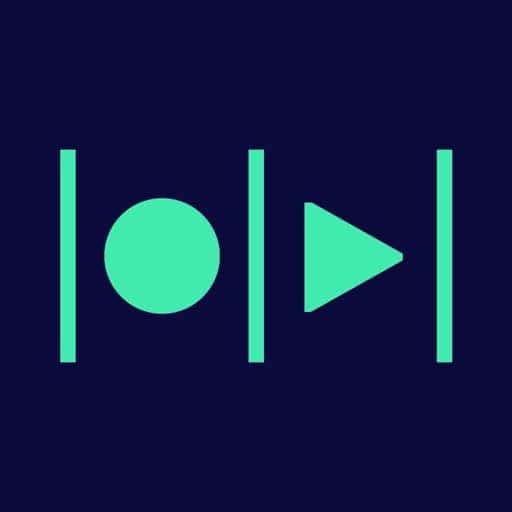 Are you looking for any app that lets you make professional videos within a couple of minutes? Then you are on the right track. Magisto Video Editor & Maker is ready to make the best part of your footage a masterpiece with the help of Artificial Intelligence.
The technology will let you dispense video editing techniques, object detection, stabilization, effects, filters, and so on. Again, this app supports music slideshow, collage, and movie making, which will gratify you for sure.
Important Features
In this app, you can use ready-made templates for any events, such as Birthday wishes, Announcements, anniversaries, and so on.

With advanced technology, you can cut, trim, merge, or reorder your clips.

A rich customization option will be available, like adding text, changing orientation, opting for fonts, and applying different colors.

You can share your creation on any social media platform, messaging app, or email.

The app will let you put a theme that matches the vibe, and you can select music from a commercially licensed song library.
Pros: In the premium version, you will find more than 3 million full HD iStock photos and video clips. Plus, there will be password-protected links, cloud storage that will keep your data safe, and backups of your editing footage.
Cons: Be sure when unsubscribing from this app, as the cancellation process is a bit complex.
5. Filmmaker Pro – Video Editor
---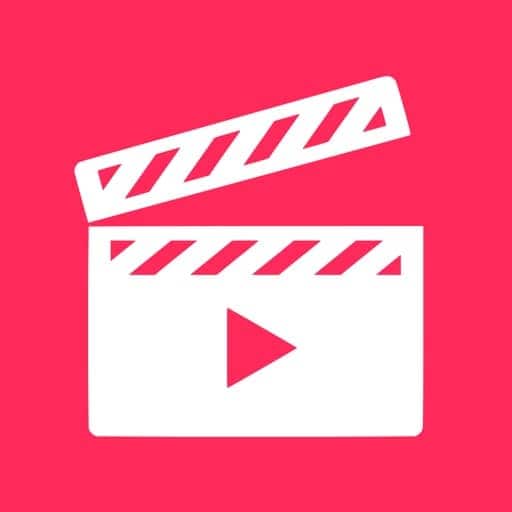 Let's meet another video editing app for iPad and iPhone that gives a rich option to make each creation a masterpiece. Filmmaker Pro supports countless video clips, voice-overs, audio tracks, along text overlays.
It enables a 4K video and color-coded timeline view, making it easy to define assets and control the timeline. Besides, you will have enough capacity to choose the composition's background color and angle ratio.
Important Features
There will be 39 professional transition options along with the volume synthesize option.

You can duplicate, trim, or split your video clips.

79 classic fonts will be available with the ability to curve text up to 360 to -360 degrees.

You will find 30 expertly crafted filters, photo motion, and chroma keys.

With a reverse tool, you can inverse your captured video, and the audiometer will help to assist with voiceovers.
Pros: You will find around 15 movie fonts inspired by a famous Hollywood blockbuster, loaded with 16 excellent script styles and 26 types of retro-style fonts.
Download
6. Adobe Premiere Rush for Video
---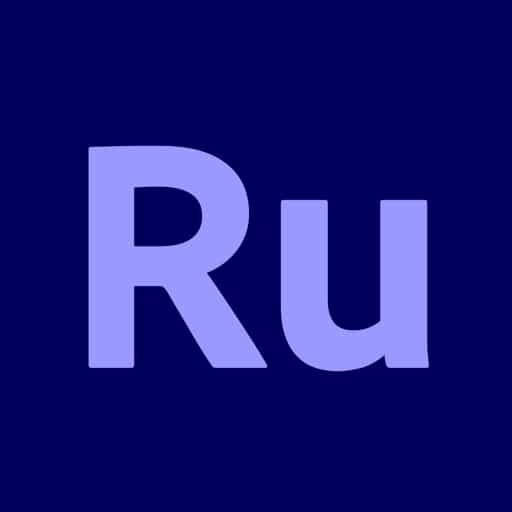 An app that covers all your video works from your iPhone is everything a video junkie needs. Adobe Premiere Rush for video is one of the most versatile video editing apps. You will be able to use the industry's best facilities with just some taps on your daily device.
This multifunctional video editing software for Mac and other Apple devices is free of cost to access. The responsiveness of this app will amaze you and will keep you drawn to it. It also includes advanced sharing facilities within the app interface.
Important Features
It uses the same editing engine that most of professionals use on their huge studio systems.

You can get pro-quality video footage by using your phone's camera.

It includes all the necessary tools for editing and rearranging any video files.

It allows users to combine multiple video clips and use them in multiple time slots.

This app integrates more than 100 different soundtracks, animation effects, and sound effects.

You will like its simple tools and built-in presets for color fixing.
Pros: This app integrates advanced audio editing functions for better overall output. You will enjoy its various templates for quick editing works.
Cons: Some users found the operations too overwhelming for them.
7. Splice – Video Editor & Maker
---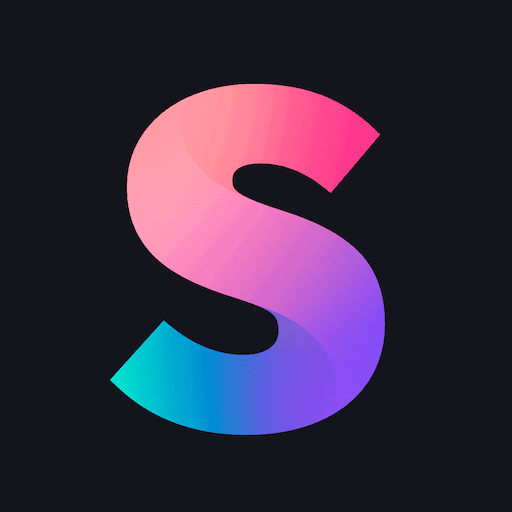 Bending Spoons Apps IVS brings out Splice, a free-to-use video editing app for iPhone and iPad devices. It makes life easier if you are into video-sharing and social posting. If you are an Instagram influencer or Facebook video maker, Splice would be your go-to app for all your daily video needs.
You will have all the essential tools for video making and editing. This app offers a very simple and modern app ecosystem. Its materialistic and colorful app interface makes it even more appealing to potential users.
Important Features
It allows the smart cut and split facilities for collecting the favorite footage from the video files.

Users can add audio effects, soundtracks, and music to their videos.

It includes a ton of presets and templates that users can use to edit and share files over numerous social platforms quickly.

This app integrates advanced files saving facilities and supports conversation in multiple formats.

It allows the users to create slow-motion video clips, and users can alter speed effects within the videos.

Users can make professional-grade slideshows by using ready-to-use templates and supportive tools.
Pros: This app lets you add overlays and texts within the videos.
Cons: Some users rarely found random data corruption issues.
8. Quik – GoPro Video Editor
---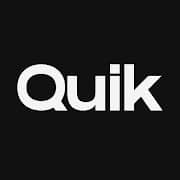 Out of all the video editing apps for iPad and iPhone, Quik, GoPro Video Editor brings a combination of some powerful functions. This app analyses photos and videos and finds the best match for your style. It saves videos in HD 1080p, 720p, or in buttery-smooth 60 fps.
You can manually adjust the layout and highlight the best footage in this app. Also, you will get tons of interesting and fun emojis, and stickers are there to add. The unique attributes of this app will surely encourage you to get it on your iPhone.
Important Features
You can add more than 200 photos and videos, even live photos.

There are 26 themes with graphics and transitions for any occasion.

Up to 100 songs are free from iTunes or imported from an iCloud drive, Google Drive, Dropbox, and more.

Customizing options include trim, reorder, rotation, zoom, speed up, or Slo-Mo and the options are countless.

Format in portrait, cinema, and square style and share to Snapchat, Facebook, Instagram, or any media.
Pros: This app automatically makes Quick Stories with media shots for you. Plus, you can remember the sweet memories with ready-to-watch flashback videos.
Cons: When making the slideshows, you may feel lacking in control over the text's appearance.
Download
9. KineMaster – Video Editor
---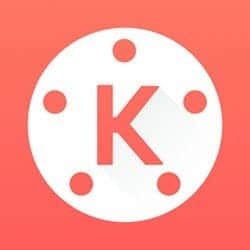 Featuring some editing tools inside one app, KineMaster comes as a great solution for those who are looking for the best video editing software for Mac. With this app, you can combine different stickers, images, video layers, handwriting, and text in a video.
Adding background music, voiceovers, and sound effects is very easy here. Unlimited trimming and cropping in videos are possible too. You can share the videos through Facebook, Instagram, Youtube, etc. Also, you can make the video timing fast or slow. Enjoy the professional editing experience.
Important Features
To fix and enhance the color of your images or videos, you can use the adjustment tool of this app.

A collection of filters will enrich your videos and make them more appealing.

You can mix different modes to create your own effects.

There is a Keyframe animation tool that brings the motion to layers.

Other tools include volume envelope, EQ presets, ducking, etc.
Pros: Besides Mac, this app is compatible with all other Apple devices. Second, reversing the videos is easy with this app.
10. Videoleap by Lightricks
---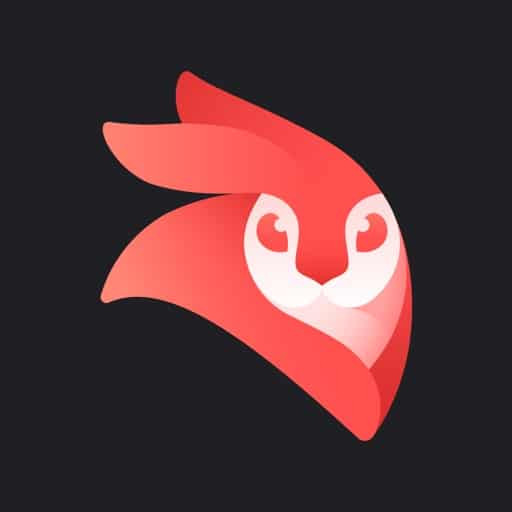 You can now bring a twist to your videos along with Videoleap by Lightricks. It supports mostly film-based edits. You can create double exposure to cinematic compositions and apply seamless transitions. Even reordering the video as per your requirement is possible with this app.
You can simply adjust brightness, saturation, contrast, etc. Don't forget to watch the mini-tutorials as the features are explained in detail there. Likewise, you can preview the works you have done already.
Important Features
There are a variety of effects, such as Prism, Colorfy, Defocus, Chromatic Aberration, Pixelate, etc.

You can trim, mirror, split, and transform videos.

Up to 100 sound effects will enhance your videos, and you can control the volume or use equalizer presets.

This app has different fonts, shadows, emojis, colors, blending, opacity, and more options.

The aspect ratio will automatically adjust and fit the clips in this excellent video editing app for iPad.
Pros: Unique movie editing tools give facilities like green screen, keyframe animations, and blank or colored canvas. You will also get the overlays and in-app stock footage.
Cons: You can't export videos without saving them.
Our Recommendation
---
Finding the most appropriate video editing app for iOS from the mentioned list will be easier for you today. LumaFusion, Videoshop, and Viva Video will perform best for general use on your iPhone or iPad.
If you want to try a highly functional one, then you should go for Adobe Premiere Rush, Spice, or Quip. And if you want to try it for Mac, then you should also try Adobe Premiere Rush or KineMaster. So, install whichever you want and make something great.
Finally, Insights
---
Videos are live memory. So, when you are having a great moment, you should store it on your device so that you can cherish the moment in the future. At the same time, we inspire you to enjoy the moment on your own.
Don't lose the opportunity to enjoy the moment while capturing it. Consequently, you can just use a tripod and set your device to capture the video while enjoying the moment.
It's simple. And to make a simple video into something cinematic, you can use this app. So, share your masterpieces with us that you make with this video. That will inspire us to work hard for you. Thank you for your endless support.