Hunting games are always fun and exciting as they give you the experience of a primitive age. While hunting wild animals, ghosts, or even people on the ships, you can feel adventure in the forest, sea, and haunted places. That's why Hunting games are so addictive and popular. Well, many of you may have an idea that Linux doesn't have any hunting game worth your try. But that's a wrong idea for sure. You can find lots of exciting hunting games for Linux for sure.
Best Hunting Games for Linux You Shouldn't Miss
---
We won't say that Linux offers better hunting games than Windows do. But game developers are now getting interested in Linux games and have already launched a lot of exciting hunting games. Eventually, we tried some of the interesting games to make a list of the best games. Some of them disappointed us, but still, we got some gems too. Check out the basic information of the below games to find your cup of tea.
1. Hollow Knight
---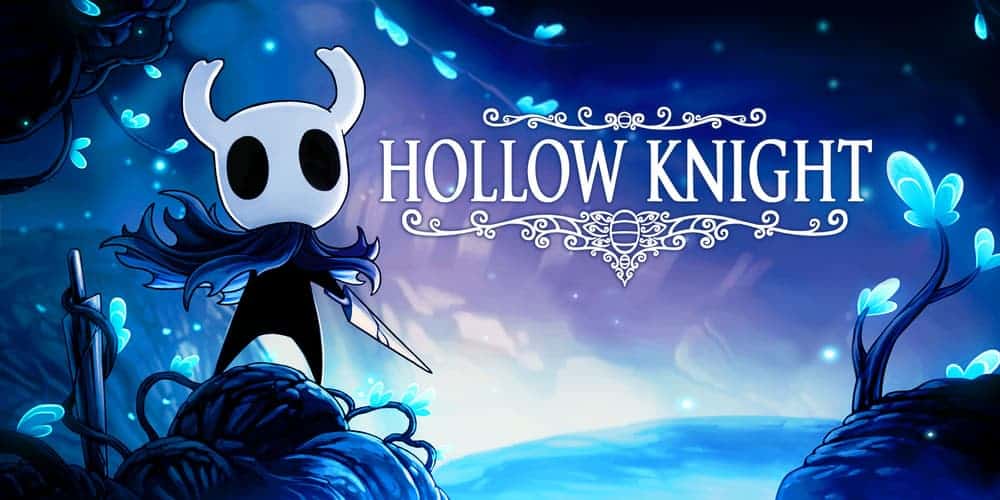 Hollow Knight is a game that lives close to the heart of thousands of Metroidvania-style gamers. Developed by Team Cherry, it's a game that will make you feel all sorts of emotions. The cute hand-drawn visuals in this game are bliss. Explore through ancient caverns and ruined cities while hunting insects and bizarre creatures to add them to your Hunter's Journal. This game is a once-in-a-lifetime experience. Seriously, that's how well-made this game is.
Important features
You have to go on an unforgettable quest in a kingdom of insects, fighting some while befriending others.

This game comes with astonishing art to comfort your eyes, accompanied by excellent soundtracks.

Indeed, there are many new characters to meet and learn their story.

Special powers, abilities, and skills to unlock to aid in your mysterious journey through the ever-expansive Hollowness.

30 epic boss fights that will make you feel like coming back to fight them again.

Huge gameplay time, which includes the main story and many side quests. Believe me; you can play this game for 100 hours.
2. Borderlands 2
---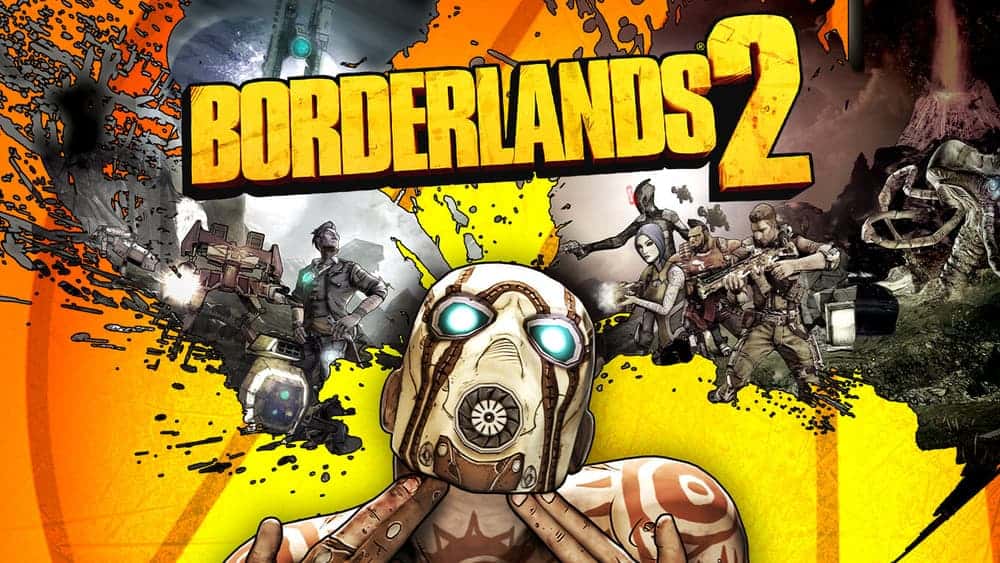 Borderlands 2 by Gearbox Software is definitely a worthwhile game to add to the hunting games genre. Borderlands 2 is all about shooting, hunting, and looting. Here, you will face ferocious monsters controlled by Handsome Jack. And the monsters are ready to kill you in this breathtaking action and adventure game. Also, you can explore the world of Pandora and rescue your mates. Will you be able to put a stop to the evil plans of Handsome Jack and defeat his forces?
Important Features
You can play as a Vault Hunter in this FPS action game and explore the many uncharted lands of Pandora.

There are four characters to choose from, and there are two more in the DLCs. Each has its own unique skill. Unlock and upgrade your skills to become a better fighter.

This game initially comes with three different modes to try — offline split-screen, single-player, and online cooperative gameplay.

Six weapon types and procedurally generated items will be there that will let you customize various combinations of gears.

"True Vault Hunter Mode" if you dare to try an excruciating experience with increased difficulty.
3. Dinosaur Hunt
---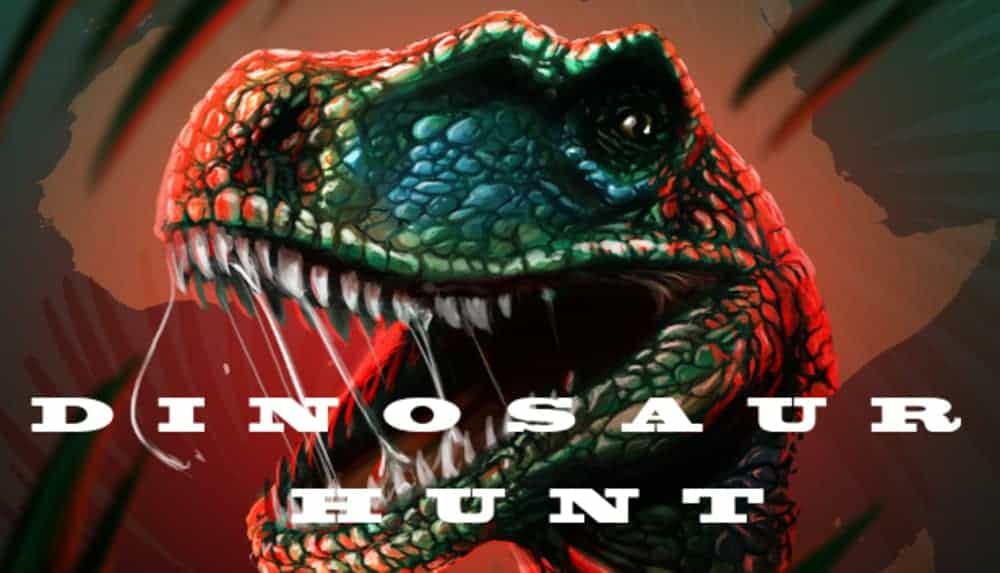 How would you feel if you were given a weapon and asked to hunt down the Dinosaurs! It's either hunt or get hunted in this action-packed FPS survival game. Developed by Racing Bros, Dinosaur Hunt takes you to a world full of the most vicious, devastating, and terrifying creatures you'll ever face. If you like games with dinosaurs, such as Jurrasic world, Ark, etc., then you'll definitely enjoy playing this exciting hunting game for Linux.
Important Features
A thrilling journey of hunting down all sorts of dinosaurs as you go through different levels, arenas, and biomes.

Total 1081 achievements to get your hands on and showcase on your profile.

It indeed features a story-based campaign mode and also an online campaign co-op mode.

Tons of hunting weapons that are easy to learn, which gives you the freedom of playing in your own style.

Team up with the wildlife to defeat dinosaur hordes while protecting your allies
4. Pixel Hunter
---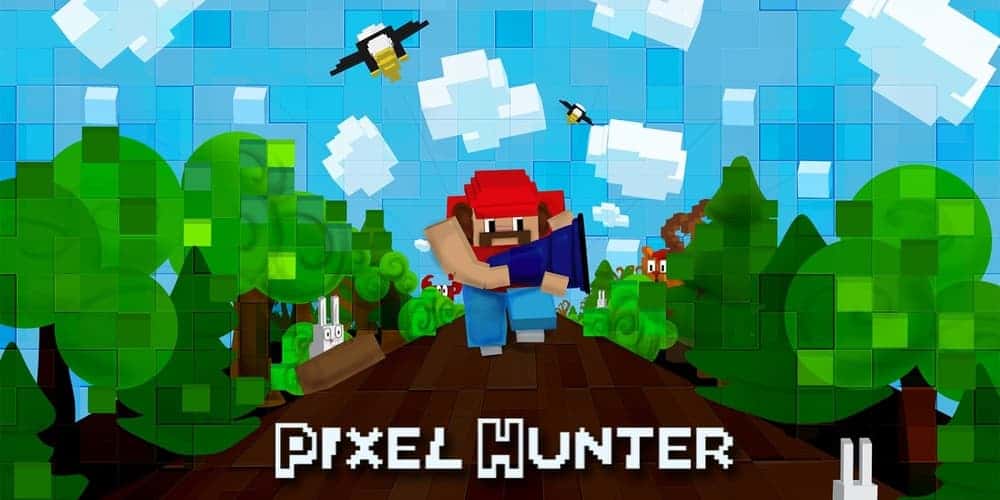 How awesome would it be if you could become a hunter and go on an adventure? That's exactly what Pixel Hunter by Lemondo Entertainment is about. Run, jump, and hunt enemy creatures as you search for your stolen weapons to retrieve them.
The main character will give you Mario vibes. If you don't mind the 8bit graphics, this is a fun and addictive hunting game for Linux that you can finish in just a couple of hours. Moreover, it is certainly one of those games that you want to replay again and again. 
Important Features
You can play as a hunter to hunt down animals as you progress through this exciting hunting game for Linux.

Pixelated visuals in this game are eye candy for pixel graphics lovers.

Epic boss battles make the game more challenging and entertaining.

Various gameplay styles are ready to give you different feels within the same game.

It is also available on Android and iOS devices, as well as Nintendo 3DS, so that you can play on your preferred device.
5. The Pirate: Caribbean Hunt
---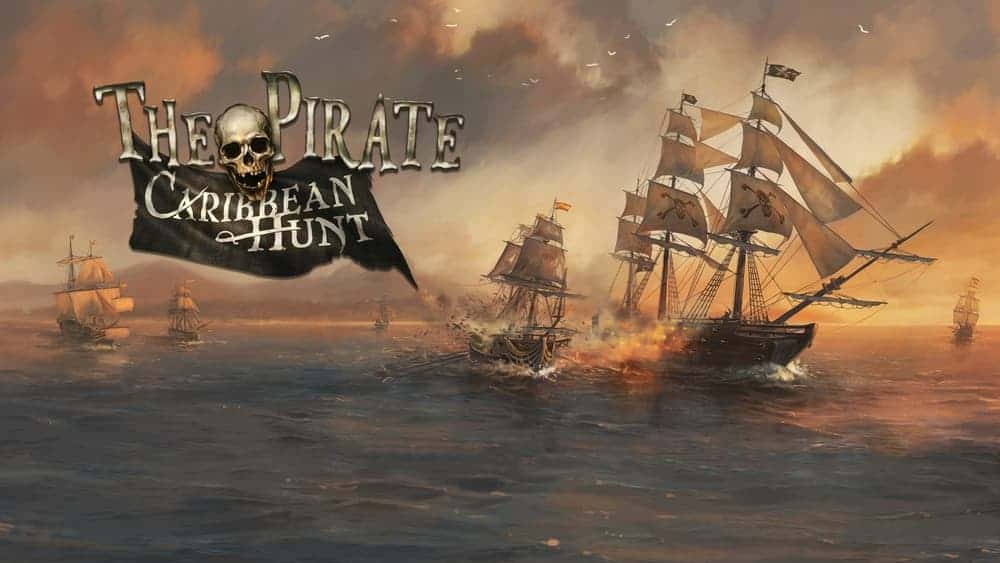 Emerge yourself in the world of pirates and black flags as you hunt for treasures, ships, and enemy pirates! If you love hunting games but want a pirate theme and some combat, this game is what you're looking for. Developed by Home Net Games, The Pirate is a game full of adventures, hunting, and battles. Get ready to set sail and become the King of the seas in this story-driven open-world game.
Important Features
You can play as the Captain to lead the pirates to fight, hunt, and loot other pirates while defending yourself from them.

It initially comes with a simple yet dynamic combat style that matches many Triple-A pirate games.

You can customizable and upgradable ships and characters.

This game is also available for Android and iOS, so that you can play it on your phone as well.

Also, this game offers a Multiplayer mode to play with friends and family.

It indeed runs pretty well on low spec devices, and it is completely free to play.
Finally, Insights
---
We tried to list the best hunting games for Linux from different categories. If you love private adventure, you should try The Pirate. Dinosaur lovers must try the Dinosaur Hunts. And if you ask me about my personal preference, I must suggest you try the Hollow Night. Pixel Hunter is also worth your try. So, think for a minute about your preference and go hunting virtually.
So, here we take our leave. Before you leave, please share your feedback about the list of the hunting games. Also, share the name of the games if you think they are better than the mentioned ones. Thank you for being so supportive.