"Battle for Wesnoth" is a free, open-source and real-time turn-based strategy for Linux, Windows, Mac, etc. This game is one of the best Linux games in the arena of strategy and war adventure. If you are fond of the clash of clan or age of empire games, then this game is for you where you have to defeat the enemies, build the desired empire and create the mighty army with a fantastic map expansion. The Battle for Wesnoth is available in various gameplay mode. You can play in a single-player, online mode or even enjoy multiplayer combat.
In this game, you are about to explore hundreds of community-driven original map, campaigns, and factions for both multiplayer and single-player mode. All the maps and campaigns are moddable and use your creativity at crafting your own. The battle for Wesnoth provides many features including a built-in map editor, an intuitive and simple scripting language, a highly customizable game engine, and overall a friendly and helpful community.
System Requirement for Linux and SteamOS
---
MINIMUM:
OS: Ubuntu 14.04 or compatible
Processor: Dual-core 2.0 GHz or better
Memory: 2 GB RAM
Storage: 800 MB available space
RECOMMENDED:
OS: Ubuntu 16.04 or compatible
Processor: Dual-core 3.2 GHz or better
Memory: 4 GB RAM
Network: Broadband Internet connection
Storage: 2 GB available space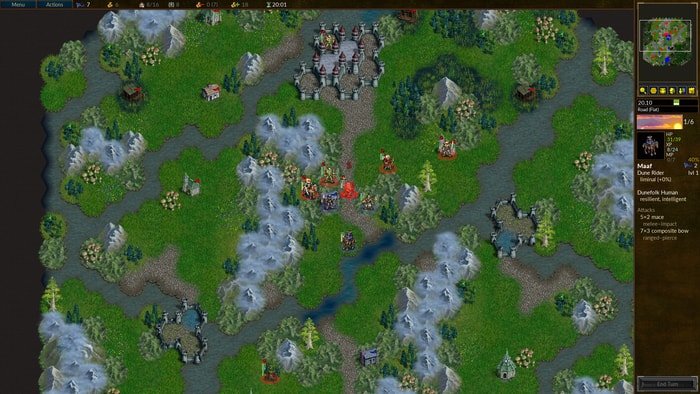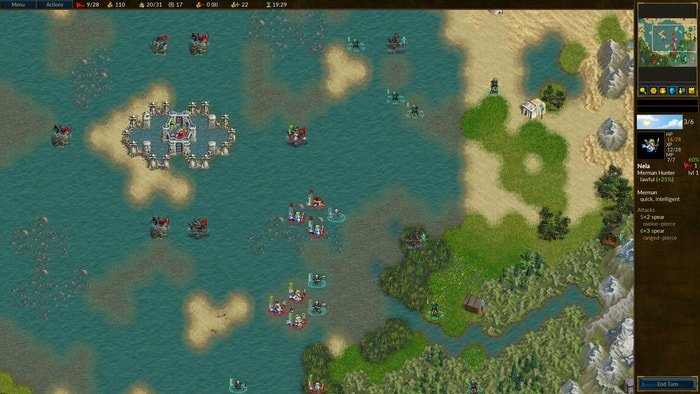 How to Install Battle for Wesnoth in Ubuntu
---
Though you can get this game on Ubuntu software center or official Snap store, you will not get the latest version there. It takes a bit time to update software repository into the newest release in the software center. But don't worry, there is a way to install the latest version of "Battle for Wesnoth" game in Linux through unofficial Ubuntu PPA. Here in this quick tutorial, I will show you how to install Battle for Wesnoth in Ubuntu using the various method.
Method 1: Using Unofficial PPA
---
There is an unofficial PPA that contains all the dependencies of the latest game version. Open the Terminal (Ctrl+Alt+T) and run the below command:
sudo add-apt-repository ppa:vincent-c/wesnoth
sudo apt-get update
sudo apt-get install wesnoth-1.14
How to remove
Run the following command to remove this game:
sudo apt-get remove --autoremove wesnoth
For removing PPA, follow "Software & Updates >> Other Software Tab >> Select and Remove Specific PPA".
Method 2: Using the Game Source Code
---
This method is comparatively difficult for the newbie, but still, you can use if nothing works. In case you don't know how to use the source code for installing any software. See my detailed tutorial on how to install the software on Linux.
Download Battle of Wesnoth Source Code
Method 3: Play on Steam
---
The steam game store is the largest hub for all sort of games for Linux. So it's easy to play "Battle for Wesnoth" game on Steam store as online single or multiplayer mode.
I hope this short tutorial will help you to play this fantastic turn-based war games in your Linux system. Is this tutorial useful? If so, then please share it on social media. Let us know about your experience and suggestions in the comment below.