In the field of the gaming sector, Steam Deck is the hotcake of this month. This new gaming console is not like the previous console projects, and Valve brought it to an entirely new level of gaming. We all know that Steam is dominating the World gaming section for the last two decades. And now, Steam deck appears to bring all the steam games just within your two palms. The world's best games are already available for Steam Deck. So, it is the best news for Linux users in 2022.
The steam deck was launched on 25 February 2022, and our team already got our desired gaming console. We had a list of a considerable number of games to try and check their performance on Steam Deck. And now, we are here to share the best games for the Steam deck we got from the long research.
What is Steam Deck?
---
Valve launched Steam deck, the new-generation gaming console, especially for Linux gamers. It is a handheld gaming computer, and you can use it with a big screen too. The design and the manner are quite similar to the popular gaming console, Nintendo Switch. But Steam Deck features a lot more than any other console. It is indeed a handheld gaming computer, not just an average console.
This x86-64 device basically comes with an integrated gaming input. It is technically designed to run all the games from the Steam Library with the highest graphics and smooth sound. Besides, with the  Linux-based proton layer (a Microsoft Windows compatibility layer for Linux-based operating systems), the Steam deck can run Windows PC games too.
Best Games for Steam Deck You Shouldn't Miss
---
Yes, it has not been many days since the Steam deck has been launched. Still, we manage to try the most popular games on it. And then, we ended up getting the 10 best games for Steam Deck from various genres. So, if you recently bought one or planning to buy one, our mini-reviews of these games can definitely be a guide for you to choose the best game for the Steam Deck.
Best Multiplayer Game
---
As the Steam Deck is now available, you can enjoy the best multiplayer games together side-by-side with your friends. The following multiplayer games can be your best pick.
1. Valheim
---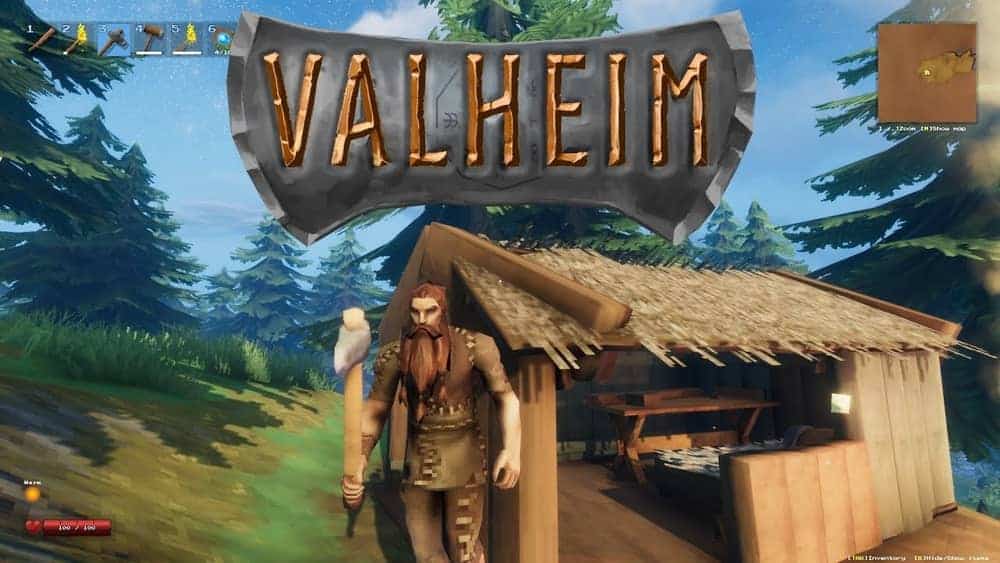 Want to survive together with your friends in a dark and mysterious place? Virtually, you can do it with Valheim. It is one of the most popular adventurous multiplayer games on Steam and is now on your hand with the Steam Deck. As a regular player of this game on Steam, I am now very much satisfied with its high-end graphics on the new gaming device. Besides, the control is smooth, and the soundtrack is soothing as well.
Important Features
The game is all about the mysterious life of the mythical character, valkyries.

Here, you have to run from the deepest forest to the peak of the highest mountain to find the beasts.

The legendary and fictional beasts are your target. You can indeed use weapons and powers to slay them on the spot.

You have to construct unyielding castles and explore the sea sailing on your handmade ship.

With your friends, you can explore the new land and conquer it to get the lordship.
2. Splitgate
---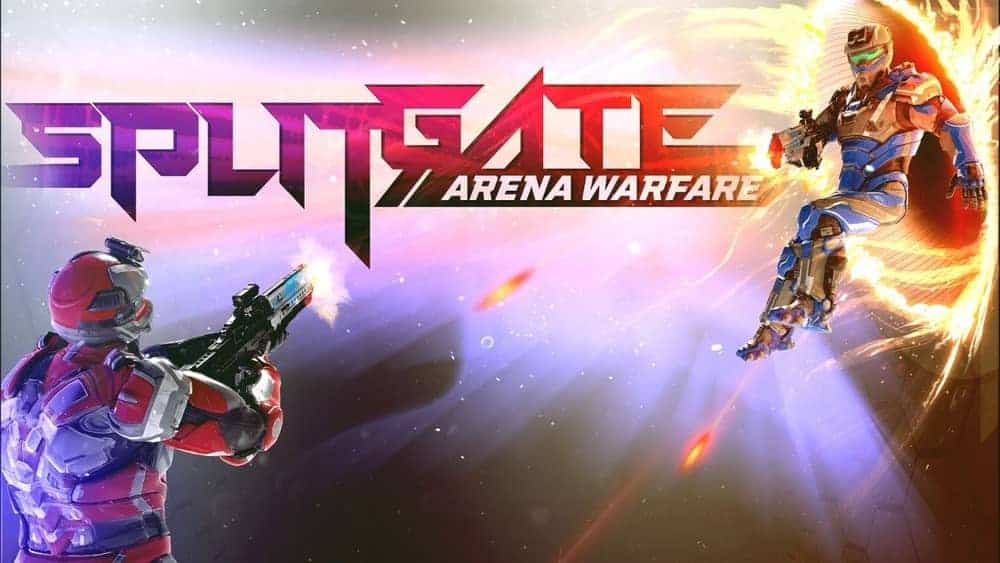 Do you wish to play a sci-fi shooting game together with your friends? I don't think it will be easy to beat Splitgate in this case. This Arena Warfare was first released in May 2019 and is now available for Steam Deck users. If you love the theme of teleportation, then this is your must-try. Here, you will have a shooting portal, and you can practice shooting to improve your skill. Additionally, there are different gaming modes and a vast area to explore in this game.
Important Features
There are primarily 20 different maps you can explore in the game. Each map comes with different gameplay and settings.

Both multiplayer, single-player, online PvP and 12 more competitive gaming modes are available here.

After completing a mission with your friends, you can throw a virtual party here in this game.

You can also teleport yourself from one place to another to get the enemies down.

There will be different types of fictional weapons you can use for the perfect shooting mission.
Best Action Game
---
Actions games are an all-time favorite for any gamer. On steam deck, you can enjoy most of the action games even more comfortably. We found the following two games run perfectly.
3. Sekiro: Shadows Die Twice
---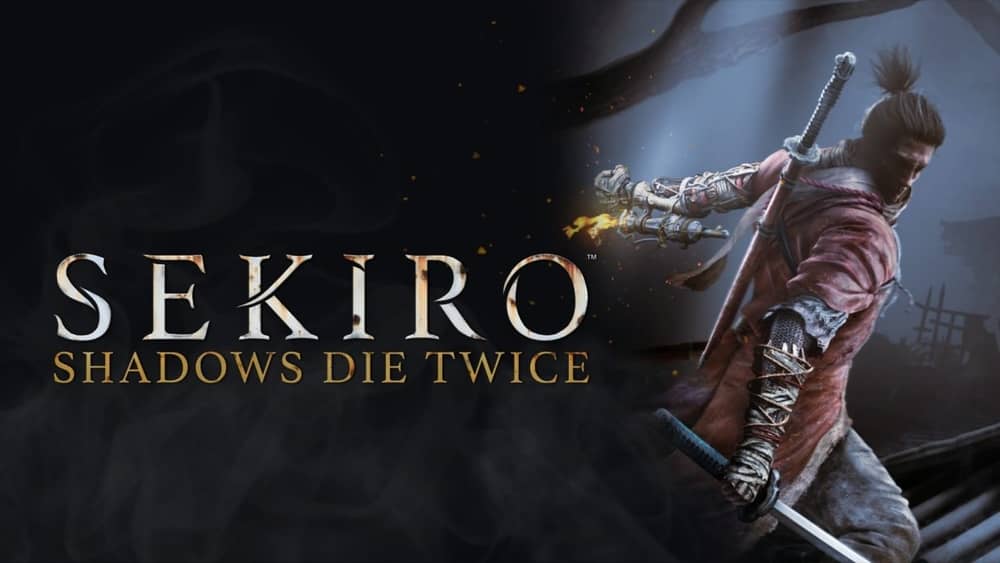 When it is about action games, Japan must show its supremacy in the field. Sekiro, one of the best Japanese action-packed games, is now available on your handheld device. While checking the game on the Steam Deck, we find it surprisingly great, especially in graphics and control. The theme of Sekiro is utterly different from the common action games. It even got the title, Game of the Year in 2019.
Important Features
Sekiro initially develops a bildungsroman story of an orphan and abandoned boy to be the greater Shinobi.

You will play the role of that orphan Shinobi, Wolf, and complete hundreds of missions to save your nation.

There will be many boss challenges that apparently require special power and weapons.

You will get 3 different cosmetic skins, and they are locked in the beginning. To customize the character, you have to unlock them too.

You can also get rewards when you complete a mission.

It also comes with the multiplayer mode, where you can revive your teammates.
4. The Witcher® 3: Wild Hunt
---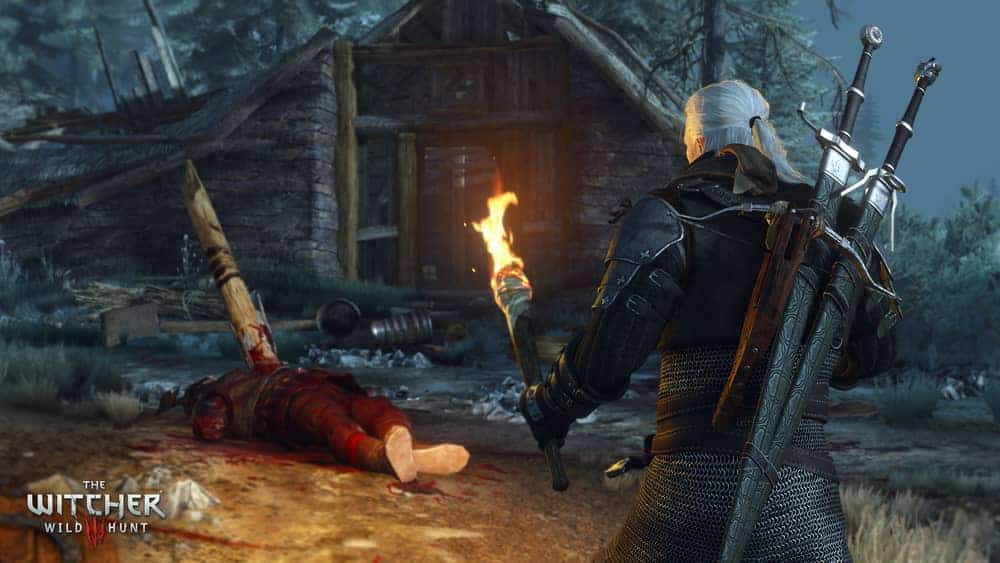 We are not going to believe that you never ever heard about The Witcher. Even the series got the box office on fire. However, the original game is available for Steam deck users. But the third season of the game, Wild Hunt, got huge popularity. You will play the role of the Geralt of Rivia. As a mutated monster-hunter, you have to go on missions to destroy the monsters. So, action and adventure are mixed up together to make this super exciting game.
Important Features
You will have the freedom to explore the huge land in the game.

Here, you will meet several characters like Siri, Triss Merigold, Yannifer, Dandelion, etc.

There are thousands of fictional and mythical monsters you can meet and fight with.

You have to collect particular herbs and earn money to live. The character will eventually pay you for different missions.

This game will provide you options to choose your path, decisions of life, and future.

A world-class soundtrack will just take you to the time of the witcher, and you will feel the environment with its stunning visual graphics.
Best Adventure Games
---
When you are bound within 4 walls, how the virtual adventure sounds to you? Adventure gaming is indeed the best form of virtual adventure. So, use your new Steam Deak to adventure the mysterious and terrific worlds with the following games.
5. DEATH STRANDING
---
Until now, you got introduced to the games that mostly have the settings in ancient times. Now is time to have some adventure in the current world. DEATH STRANDING will take you to the United States in the modern apocalyptic world. And the nearby beach is full of mysterious creatures. Now, you have to explore the terrific world to survive and also find the rescuing solutions. The performance of this game on Steam Deck is perfect. It is fast, and the visual presentation is great.
Important Features
You have to fight with the beached things, MULEs, and Demens to service in the apocalyptic world.

There are weapons like swords and guns you can use to fight the monsters.

You have to survive while trying g to save as many people as you can.

As the story progresses, you will unlock lots of in-game items that are useful to survive.

A vast area, including forest, mountains, seabeaches, are open to exploring for the players.

The famous actor's Norman Reedus and Léa Seydoux are playing the roles of the main lead in the game.
6. Psychonauts 2
---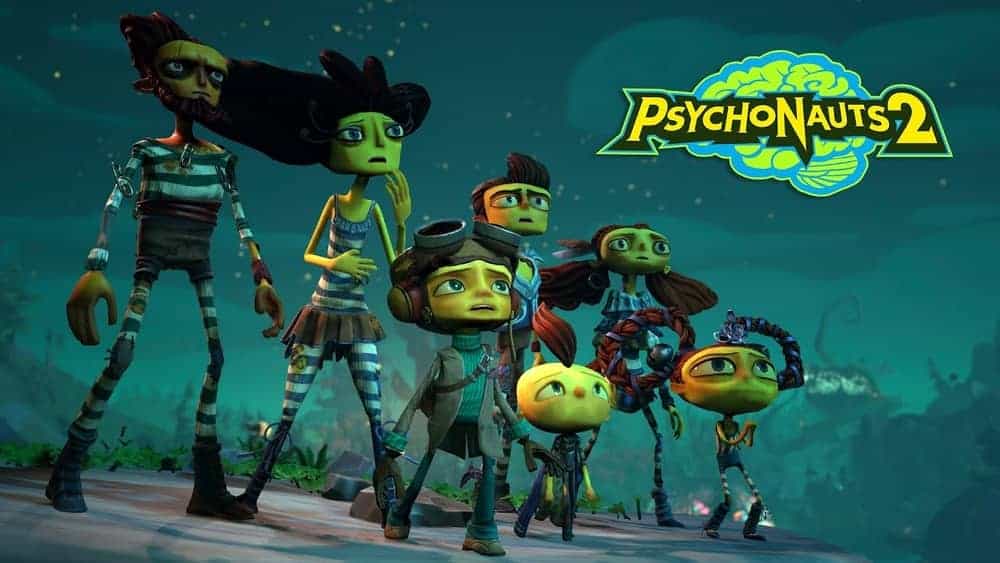 Double Fine launched a third-person platform game on Steam, and it became popular overnight for its exciting gameplay. I am talking about Psychonauts 2, and now, you can enjoy it on your new handheld device. The game develops, covering the story of a newly graduated psychonaut who has some unusual physic powers. His uncommon powers, including telekinesis, pyrokinesis, levitation, etc., lead him to explore the mind of many characters.
Important Features
The game is full of adventure as the player can explore the minds of other in-game characters.

You have to join the international psychic espionage organization, which is now a destroyed community, and you have to fix it with your unique power.

There are different environmental puzzles you have to solve to complete missions.

On your way to explore others' brains, you have to fight with creatures to survive.

This exciting game indeed comes with an excellent description of the setting, and the soundtrack is unique.
Best FPS Games
---
First-person shooting games run very smoothly on the compact gaming console. We checked the next two games on the Steam Deck and already got their appealing performance.
7. Call of Duty®: Infinite Warfare
---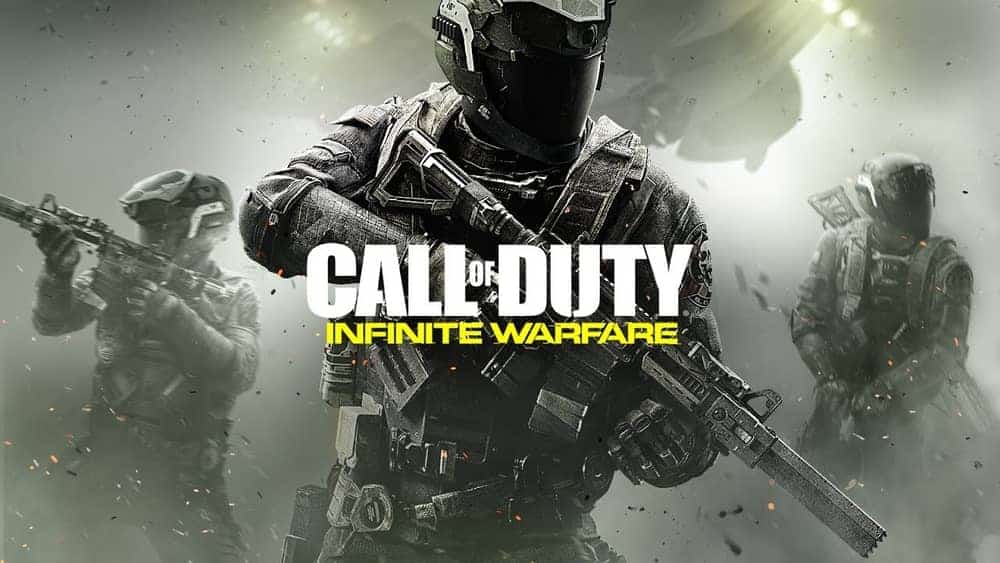 Activision's Call of Duty, Infinite Warfare is one of the best first-person shooter games that you can play on the Steam Deck today. Like other hugely multiplayer-based online FPS games, it is highly competitive and existing. The gameplay is captivating, and it features a unique modern setting with zombies, pandemics, and total war. You can also enjoy single-player story mode as Captain Reyes, where you have to command your way through heinous enemies and clear out the unpleasant condition of the space.
Important Features
It performs surprisingly well on Steam Deck and simultaneously supports remote play on TV.

Online PvP and CO-OP gameplay are strictly monitored for a fair playing environment. Additionally, It includes Valve Anti-Cheat function natively.

There are different versions and startup packages for the game. Also, Retribution DLC pack 4 has been released with new content and maps.

This game indeed features a fluid momentum-based in-game movement system with player-focused maps and an intense combat rig mechanism for the ultimate gaming experience.

Players will have unique items, gears, weapons, and sigils as a team in the new team missions.

The in-game graphics and sound processing are also top-notch on Steam Deck without any major bugs.
8. Battlefield: Bad Company™ 2
---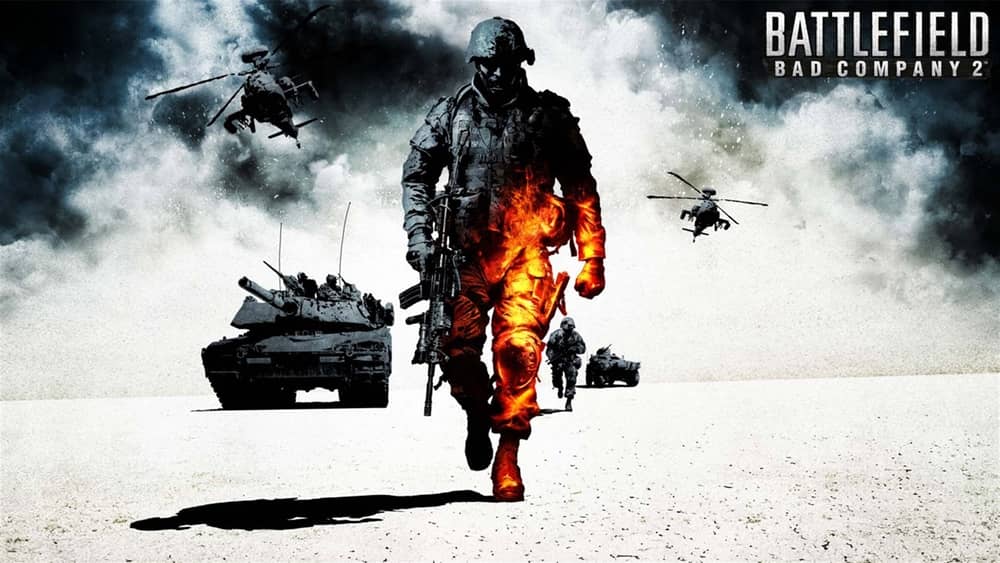 EA Sports and DICE boast about Battlefield, a popular FPS game for Stream Deck users. Like the PC, it runs seamlessly on Steam Deck and offers breathtaking graphics and audio output even on screen sharing on a big TV or monitor. Battlefield, Bad Company 2 holds its name for its cutting-edge combat system and advanced FPS gameplay mechanics. Moreover, many new gears, weapons, war vehicles, and aircraft have been added in the multiplayer mode.
Important Features
It has multiple gaming modes, from 4 man squad to a single lone-wolf style.

This game indeed offers an existing squad rush multiplayer gameplay mode where you or your team will compete with up to 32 players.

You can apparently level up and unlock numerous rewards and achievements to show your glory.

The new tactical destruction system called Frostbite-enabled Destruction 2.0 opens up a new way to combat strategies for total dominance over enemies.

You can now join your team and play anytime, anywhere with the same Steam account using Steam Deck.

The single-player mode also features a refreshing plot to nullify WWIII, where you will fight through breathtaking deep jungles, desert cities, and icy terrains.
Best Racing Game
---
Lastly, it is the best racing game for Steam Deck. Handy consoles like Steam Deck are very suitable for racing games. We suggest trying the following games to get the best handheld racing experience.
9. CarX Drift Racing Online
---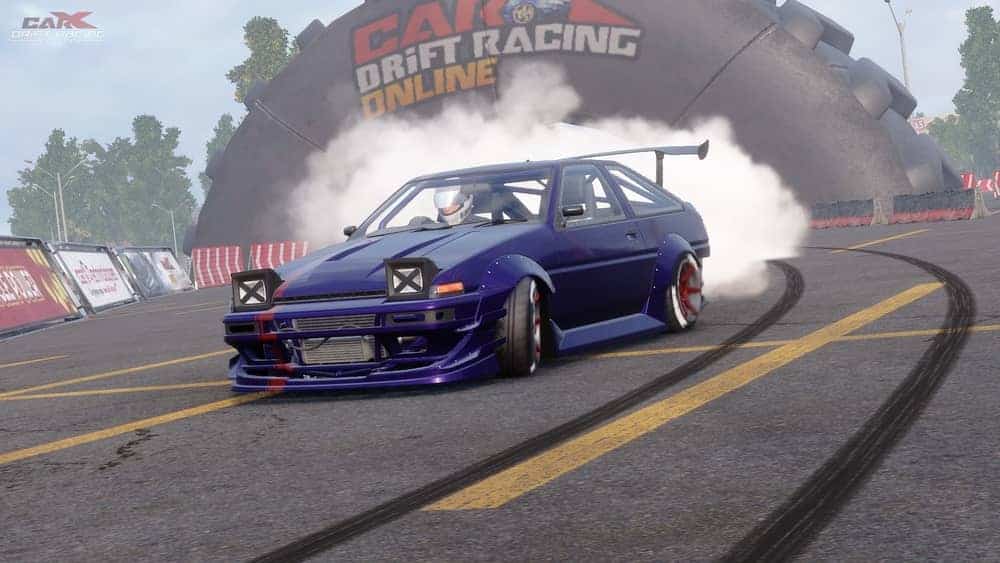 Wish to get addicted to a Steam Deck racing experience? Get ready to enjoy CarX Drift Racing Online to experience the real driving control. Drift is the best part of racing, and this game provides you with different handbrake buttons for drifting. There are a lot of racing locations, and you are free to choose your preferred one. Besides, you can customize your sports car change the color and nameplate. Additionally, you can customize the control and handling schemes too.
Important Features
Here, you can unlock lots of new trucks and more than 40 sports cars.

You can simply enjoy racing on different surfaces like asphalt, grass, sand, etc.

There are options to select from different gaming modes and practice to improve your virtual driving skill.

This game additionally offers multiplayer modes to enjoy racing competition with your friends.

Racing control, graphics, and soundtrack on Steam Deck are perfectly smooth for this game.
10. RIDE 4
---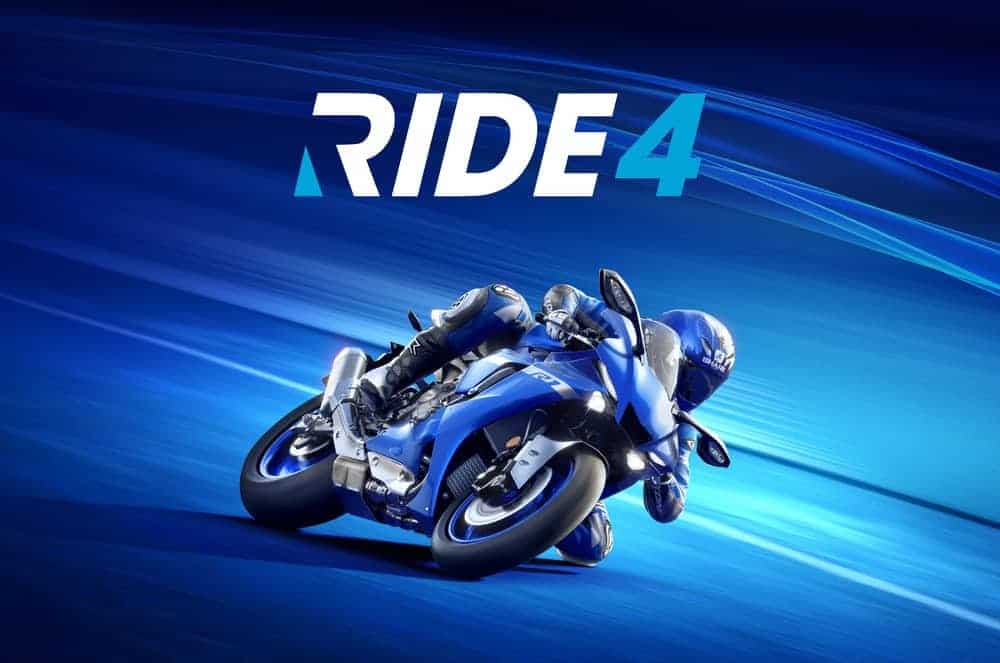 If you like to race on bikes more than cars, RIDE 4 must be your best pick. This game has multiple versions because of its vast popularity. This version is the latest one, and you can enjoy this game on Steam Deck too. Among hundreds of licensed bikes, you can choose your favorite one. The developers of this game used CAD data, laser, rich graphics elements, and 3D scanning to create the most realistic in-game environment. Additionally, it lets you join the online competition with multiplayer mode.
Important Features
There are dozens of racing trucks available in this game to race on.

A natural AI, ANNA, will initially help you understand the game from the very beginning.

You will have plenty of riders' outfits, and you can customize them as well.

Racing in sunlight or at night on different trucks is apparently possible here.

Ride 4 also comes with different racing modes with multiplayer competition too.
Finally, Insight
---
I used this high-end gaming device for a week, and I am already on it. The control of the games is super smooth on the device, and the visual performance is extraordinary. You must check that we have divided 10 games into 5 different parts based on their genre. So, choose your favorite genre and find the best game to try on your new device.
Undoubtedly, there are thousands of games for the steam deck we have to try. So, stay with us to learn about the best games from other genres. Also, inform us about your experience with Steam Deck. Thank you for your time.