There are plenty of options when it comes to IPTV for Linux. IPTV (Internet Protocol Television) allows users to watch their favorite content without needing signup or pay for a streaming service subscription. However, like a lot of softwares out there, IPTV players also work only for compatible operating systems such as Windows, Linux, or macOS. 
That said, most Linux-based softwares have a separate fanbase, and thus every Linux distro has softwares dedicated to it. So, if you are looking for such IPTV players for Linux in general, you are exactly in the right place. We will get to it right away. Keep reading to explore!
Best IPTV for Linux
---
Perhaps you are tired of streaming services and are looking for something more secure. Whichever you want it for, you can rest assured as we meet your needs by exploring the best IPTV for Linux below.
1. VLC Media Player
---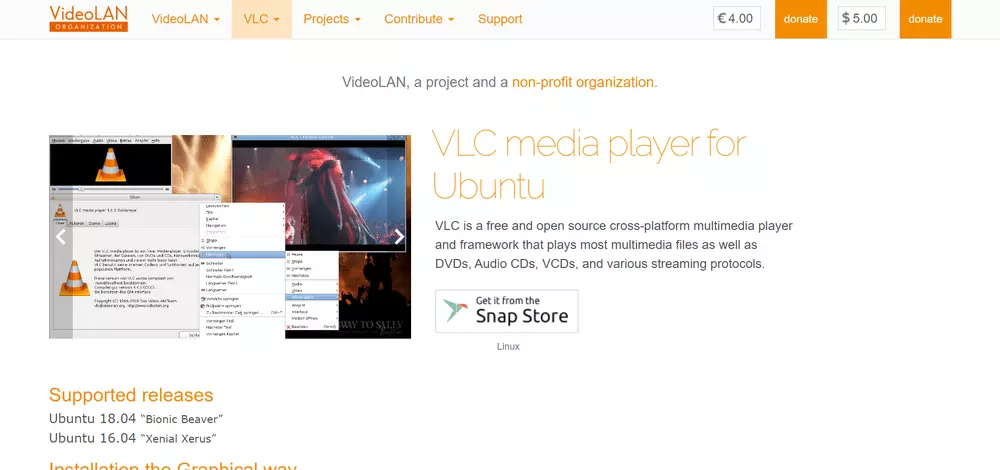 The VLC Media Player is a classic staple when it comes to internet protocol televisions, even though many just think of it as a regular media player. It supports a wide range of audio and video formats and gives the user a smooth performance with excellent sound quality. While most streaming services buffer without proper internet connectivity, IPTVs such as this do not come with that issue which is why many users praise it.
Best Features
It supports m3u (MP3) URLs allowing users to create a single-entry playlist that points directly to Internet streaming services.

The application is very beginner-friendly with an easy-to-navigate interface.

One can also add multiple playlists to watch a wide variety of content depending on the type or genre.

It also supports playing most codecs without needing those extra codec packs.
Pros
One can use it as both a local media player and as an IPTV player that uses URLs to play content.

It is free of cost and can be found pre-installed as your default IPTV for Linux.
Cons
VLC's interface isn't customizable, so it's not too intuitive, even though it's easy to use.
2. FreeTUX TV
---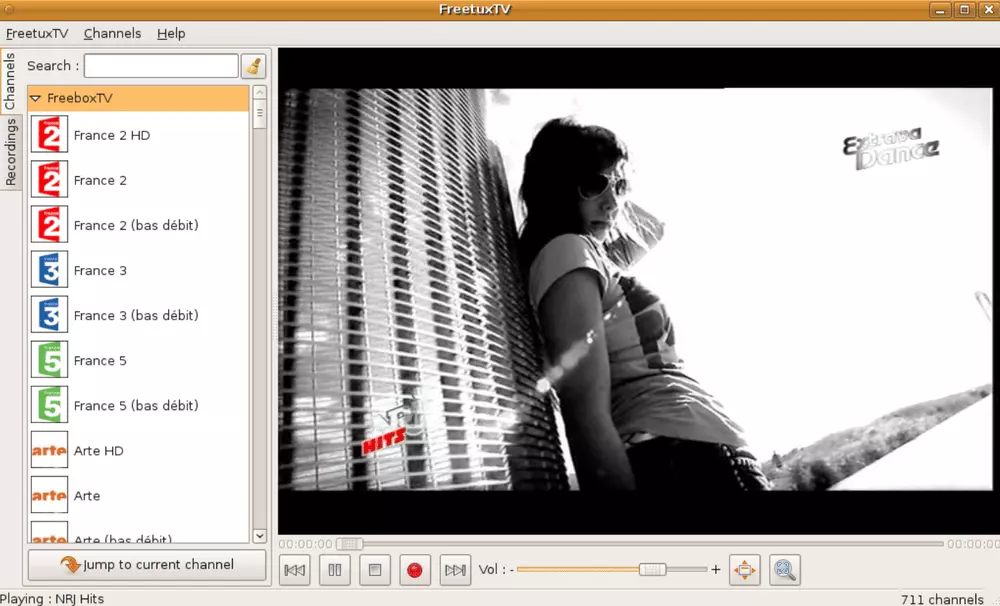 If you are someone who is looking for VLC Media player alternatives, we are sure that you'll come across the name FreeTUX TV everywhere. It is one of the best Linux IPTVs out there and lets users broadcast various WebTv, Webcam channels, and web-based radio stations. That said, it also supports a ton of media formats such as MP4, FLV, m3u, and more. One can also record their favorite shows with it, so they don't miss out on anything.
Best Features
Users can watch content in mini mode while they do other things on their devices.

They can also import and play from TvHeadEnd, which is another IPTV for Linux.

It supports keyboard shortcuts for multimedia keys to save users time.

One can also add new groups of channels from their m3u playlists.
Pros
It is completely free and easy to set up.

Its GUI is developed using GTK2+, which gives the users a sharper-looking interface that works very smoothly.
Cons
The IPTV does not support languages other than English, even though it comes with features to add channels from different regions.
3. Ubuntu TV
---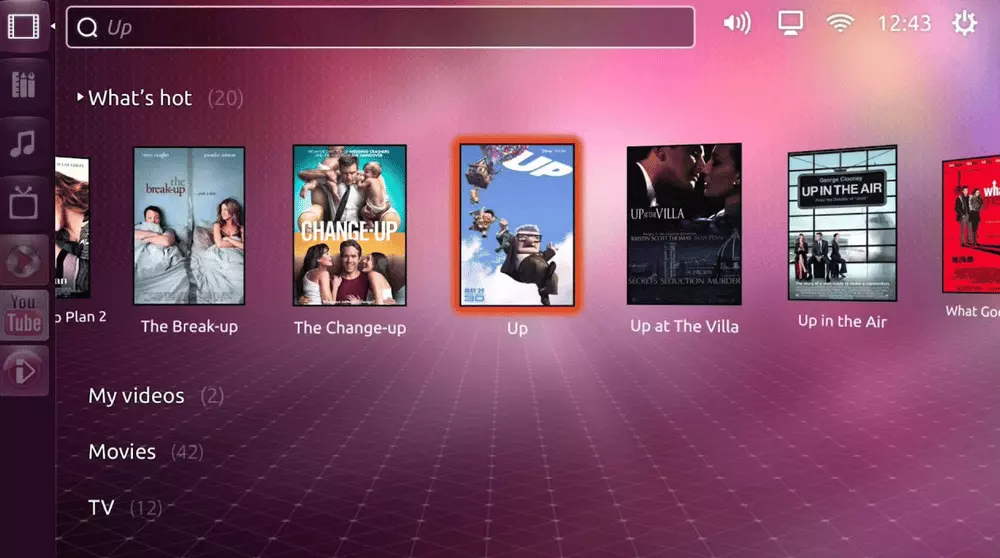 As suggested by the name, Ubuntu TV is dedicated to Linux users only and overcomes the flaws of many other internet protocol TVs. It is well-praised for the intuitive interface and is excellent for people who aren't as tech-savvy. The application is free and lets users use IPTV features to stream media content flawlessly. So, let's take a look at what it has to offer and its pros and cons.
Best Features
One can record their favorite media content if they have a busy schedule to watch live streams.

The users can also add links from local m3u playlists to watch content offline.

They can also search for shows or content if they have something in mind.

It is an IPTV for Linux distros of all kinds and has smooth performance.
Pros
A wide variety of built-in broadcasting options make it easier to surf through content.

It's highly user-friendly

so

anybody can use it, and it is easy to set up.
Cons
The developers stopped working on this product, so you have to use an unfinished project which won't be getting any new updates.
4. OttPlayer
---

Next on our list of IPTV for Linux, we have the OttPlayer, with its robust features and its user-friendly interface. The dark screen does not strain the eyes while you continue watching shows late into the night and provides support for various media formats regarding audio and video content. So, you do not have to worry about affording those expensive streaming service subscriptions because of free IPTVs like this!
Best Features
You can control everything from a single user-friendly dashboard.

Users can get m3u8 support as part of their built-in packages.

It is very easy to use the application, and one does not need to do anything other than link the sources to their playlist before streaming.

The software also supports protocols such as HLS, RTSP, TS, and much more.
Pros
It does not buffer at all and gives users a sharp streaming screen.

Users can also use the software to stream on devices other than desktops or laptops, such as smartphones, tablets, etc.
Cons
It does not save data, so you'll have to look for things you like over and over every time you use the software.
5. IPTVnator
---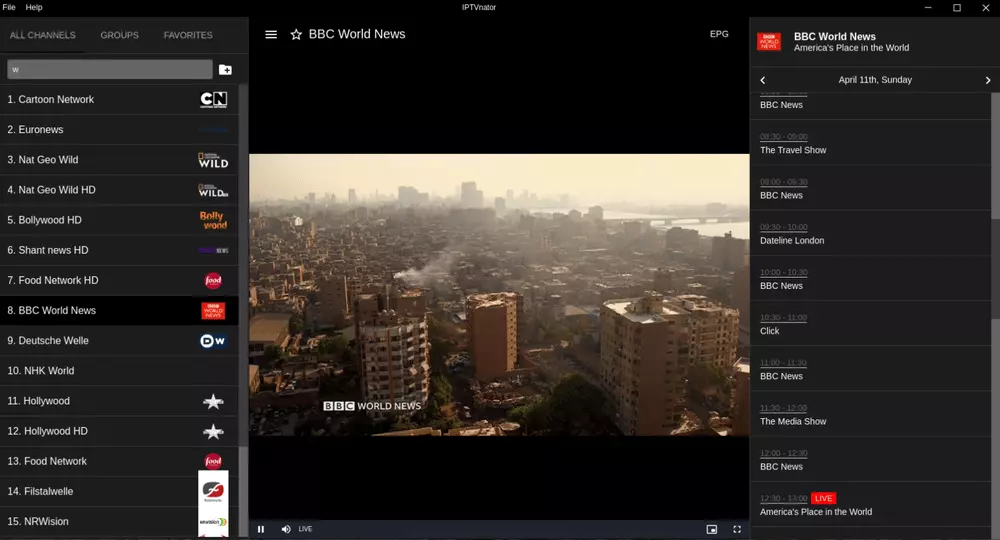 Even though many complain about the Electron framework being slow, Electron-based IPTVs work remarkably well when it comes to both performance and features. The IPTVnator software is also developed using the Electron framework and has plenty of exciting features, such as supporting multiple media formats and protocols such as m3u and m3u8. The software also comes with a minimalist interface which is easy to navigate and use.
Best Features
Depending on the player, it has an HTML video player with hls.js or Video.js support.

There's a Tv guide with detailed information that can help users navigate through any confusion.

Users can add remote playlists with the help of URLs.

Playlists can be auto-updated and re-fetched, which makes it a time-efficient software.
Pros
One can add custom user-agent headers to their playlists.

The app comes with light and dark themes, allowing users to watch content in any mode they like.
Cons
It has a bug that destroys the font cache, which makes the system crash.
6. IPTV Smarters Pro
---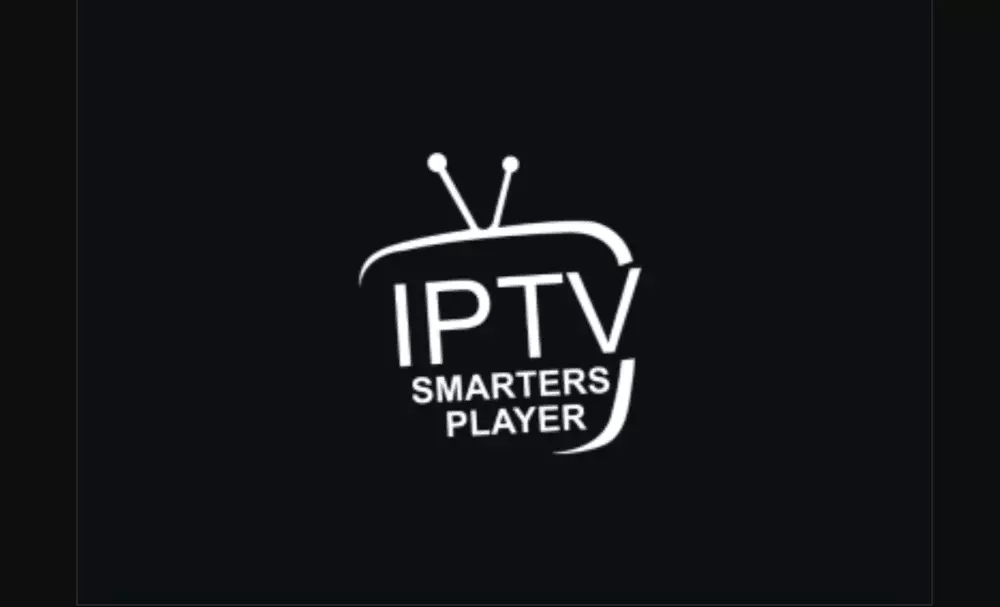 Next up, we have IPTV Smarters Pro, which is an excellent IPTV for Linux, available as premium software. It comes with several exciting features such as Tv CatchUp, record, and much more, all of which can work on devices such as desktops, laptops, smart TVs, tables, android, and iOS devices, etc. Moreover, the app has great security; you can password-protect your account and not lose any data.
Best Features
One can integrate it with a VPN to watch content restricted in their region or to watch something anonymously.

It comes with EPG (TV program guides) that have improved external sources.

The Master Search feature lets users easily search specific episodes, shows, or channels.

IPTV smarters also support multi-screens and multi-users with the ability to add external players.
Pros
One can clear the cache both automatically and manually, which is great for memory management.

Parental controls allow users to control buffer size.
Cons
The app does not come with its own content. You need to contact your service provider to get tv channels which can be a hassle itself.
7. Miro
---
The Miro app is another great choice when it comes to IPTV for Linux. It offers HD-quality streaming and even lets users download the content to watch offline. The application also supports a wide range of video formats so users can enjoy streaming without needing to convert their content. There are many more useful features that we will be discussing below, along with Miro's pros and cons. So if you haven't found your match yet, stick with us.
Best Features
One can share media and buy music and applications within the Miro software.

Users can convert any video to their desired video formats.

The app's open source nature lets users use it free of cost and configure it any way they want.

It integrates smoothly with your current music library, so you get a top-notch user experience. 
Pros
The Miro app comes with ultra-fast torrent download using any BitTorrent application.

It has a huge community backing it, so users can find plenty of support if they face issues.
Cons
The app does not have any built-in memory management features such as cache cleaners.
8. IPTVX
---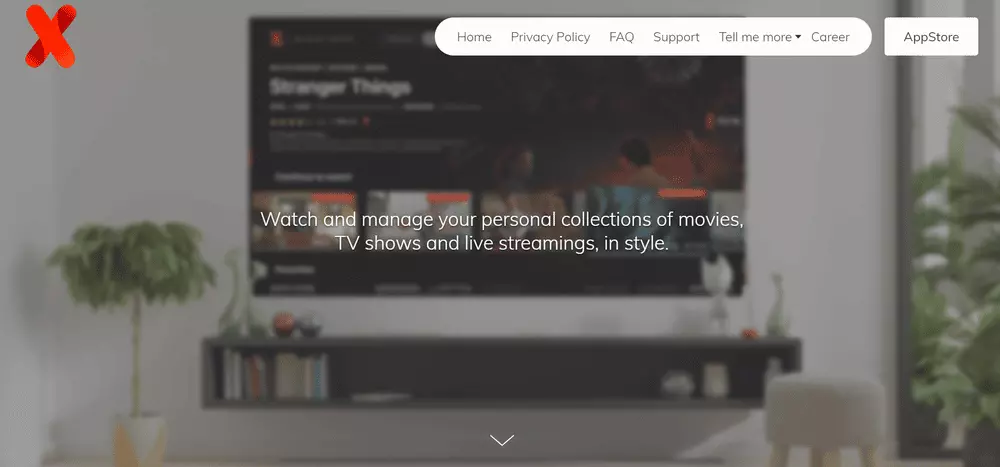 If you are someone who loves stunning visuals when it comes to the softwares you use and is looking for IPTV for Linux, IPTVX can quench your thirst. It's an excellent feature-rich app that includes things such as a TV guide, TV Catchup, hidden channels, and much more. IPTVX also has a huge community and is a freemium software which means that you can use the application for free, but you can also upgrade to premium to get access to extra features.
Best Features
Hidden channels help users maintain privacy to the maximum extent.

One can manually force reload their playlist, which saves them time.

Users can see the full list of channels within the live screen.

Almost all popular video formats are supported, so you don't have to convert your files.
Pros
Parental controls let users safely monitor and control what their underage children watch.

IPTVX can be synced easily with all kinds of Apple devices even though it is meant to be an IPTV for Linux.
Cons
Your providers can remove content from your playlist without your permission which is worrying when it comes to security.
9. Kodi
---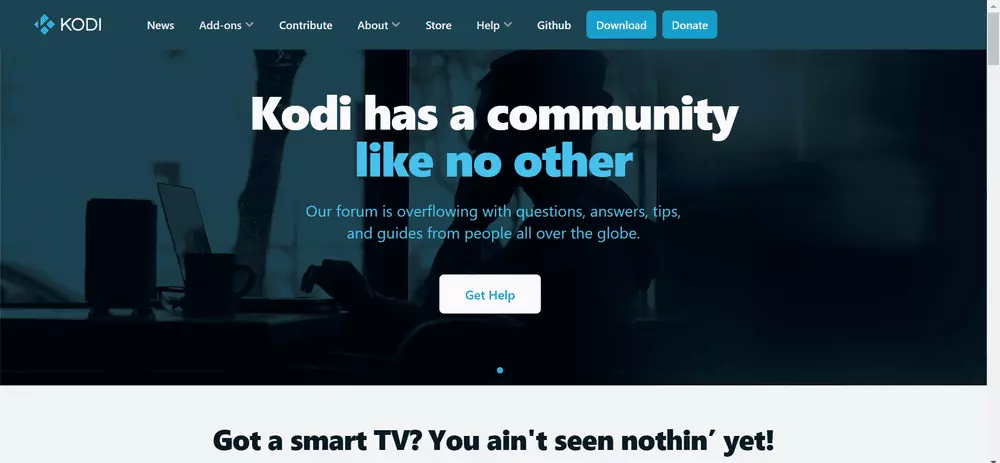 Much like VLC Media Player, Kodi can alternate between a local media player and an IPTV for Linux. It has many exciting features that users love; hence it's in high demand. You can get things such as third-party integration, community and developer support, as well as m3u support, and much more. So, let's take a look at the application's best features, pros, and cons right away below before moving on to our last IPTV of the day.
Best Features
It is super easy to use. You just need the URL for the content and select the play button to start watching your favorite shows.

Kodi is also highly customizable, allowing users to add or remove features per their needs.

One can also find a variety of skins available if one gets bored with the default dark theme.

The developers constantly update and work on bug fixes to provide the best user experience.
Pros
You can utilize the PVR add-on to record shows since Kodi does not have a built-in recording feature.

Users can also use Kodi across different platforms without losing data if they have devices with different operating systems, such as Windows or MacOS.
Cons
Some may complain about the UI not being user-friendly enough compared to the app's competitors.
10. Perfect Player
---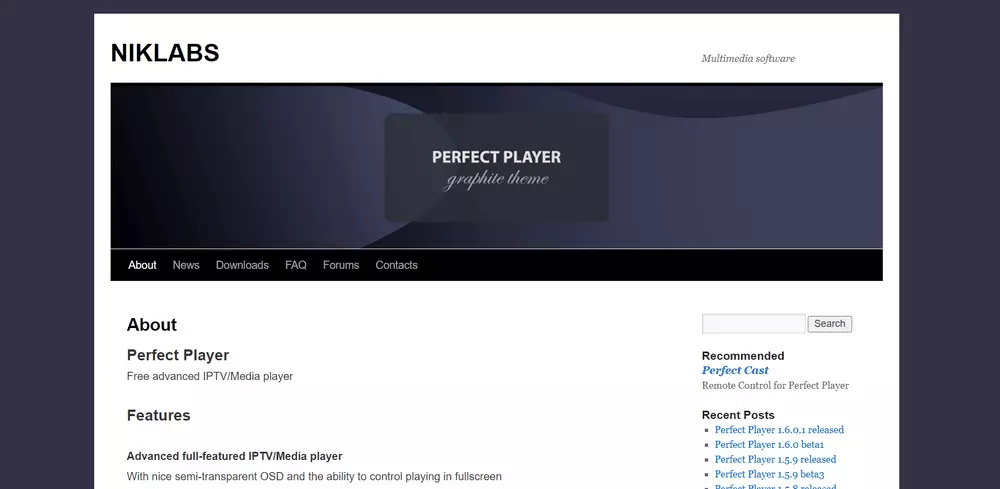 Last, on our list, we have the Perfect Player – literally! It is a set-top box-style IPTV for Linux that works fantastically when it comes to streaming any kind of Tv channels, web media content, radio stations, and much more. It is free of cost and supports almost all sorts of media formats and EPG formats in JTV and XMLTV. That said, let's move on and take a look at some of its best features, advantages, and drawbacks without further ado to give you a clearer idea.
Best Features
It supports both m3u and XSPF formats so that you can easily watch any type of content.

One can set time zone shifts and radio channels as per their needs, which can help users keep track of their favorite shows without messing up the time.

Channels automatically reappear once the signal is back, so you do not ultimately lose them if you have signal issues.

The player fully supports generating playlists and EPGs automatically.
Pros
The Perfect Player comes with language support for several languages, such as English, Greek, Portuguese, Ukrainian, and much more.

Scalable OSD allows perfect rendering of videos and OSD menus no matter the window size and resolution.
Cons
The user interface is a bit tricky to navigate through, according to many users.
IPTV for Linux: Ending Note
---
IPTVs work as great alternatives to subscription-based streaming services. Even though there might be IPTVs that require subscriptions as well, they are better and more versatile when it comes to the overall features. With that in mind, we will now be ending our article about the best IPTV for Linux here.
Hopefully, you got a good idea about such IPTVs after reading our article today, as we have walked you through the best IPTV players for Linux, discussed their features, and also talked about their pros and cons. If you still didn't find the IPTV you were looking for, don't stop. Keep looking and leave us feedback if you liked reading this. Good luck, and Thanks!