There are always errors and problems in the computer Operating System, especially intentionally made mistakes, which we call trojans, malware, and viruses. Linux OS is a much more efficient and secure OS, but still, there are possibilities to have these problems. To decrease these issues, many security specialists have developed a lot of antivirus for Linux already. These antiviruses aim to detect and remove all the threats before they harm the system. Well, if you are a Linux user and planning to try something for your system's protection, I am sure you are on the right track.
Best Linux Antivirus You Should Use to Protect the System
---
Undoubtedly, there won't be an insufficiency of antiviruses available in the market. But there is no guarantee that all of them will work efficiently. Recently, an independent IT security institute AV-Test took over the test to ensure a real Linux antivirus software list that helps us make a useful generic list of the top 15 best antiviruses for Linux.
We have tried to add brief details with each option so that you can choose one easily. So, let's have a look at them.
1. Sophos
---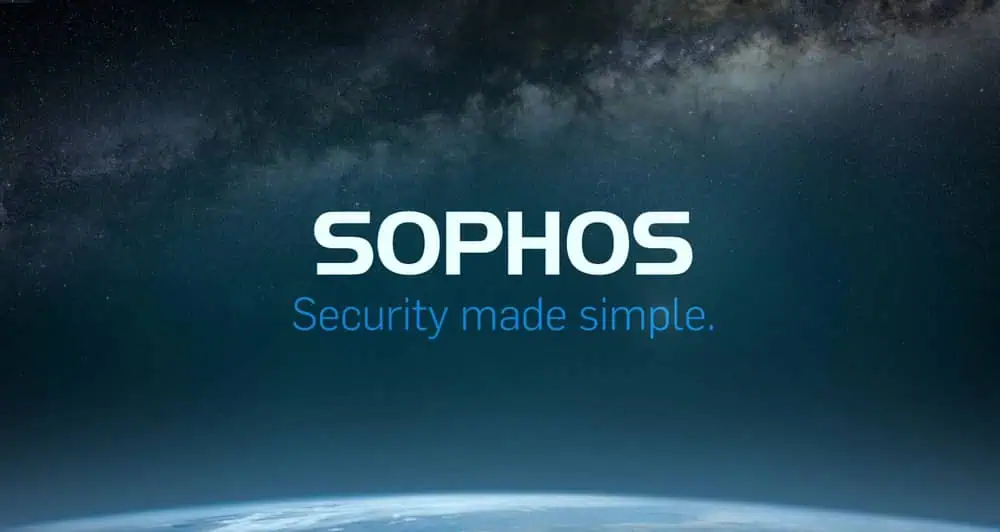 Let's start with Sophos, one of the best antiviruses for Linux. It supports on-demand scanning and, at the same time, provides a real-time scanning feature. This protective Linux antivirus prevents Linux base malware and works fine on all other platforms like Windows and Android.
Additionally, it detects worms and trojans as well and helps to remove them from the repository. More of that, if you are kinda geeky, Sophos provides you terminal coding facility to make it easier.
Important Features
It's a free terminal base Linux Antivirus.
Sophos Antivirus can easily detect and remove threats to protect the system.
Indeed, it can detect never-before-seen attacks with its advanced AI.
Also, it is very lightweight, Comes with a minimalist interface, and is quite easy to install.
It initially comes with cross-platform support and lets you
Block and remove non-Linux threats
2. Comodo
---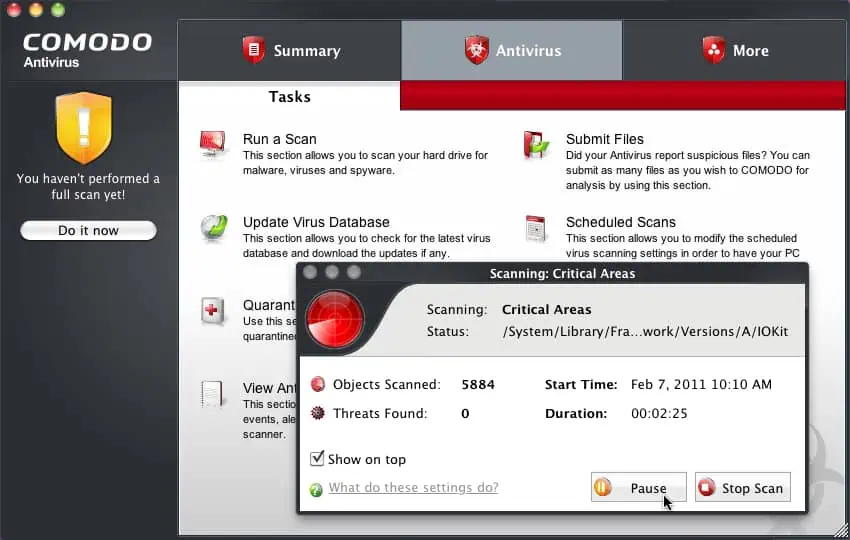 Comodo Antivirus is quite well-known as a very protective one for Linux. The best part of this antivirus is its unique architecture support and cross-platform feature. It also supports an email scanning feature with an additional anti-virus protection system, which is not available on other applications. Also, Comodo supports the firewall feature with 32-bit and 64-bit architecture. Comodo Antivirus for Linux also supports all distros, so it is widely used among Linux users.
Important Features
This free-to-use antivirus provides real-time protection against all military-grade threats.
It indeed supports on-demand scanning with no false alerts.
Comes with Antispam support, Comodo can easily detect the onslaught of ransomware.
It works on the server side, like Red Hat Enterprise Linux Server, OpenSUSE, and SUSE Linux Enterprise Server.
Additionally, it supports server-side protection and works on most platforms.
3. ClamAV
---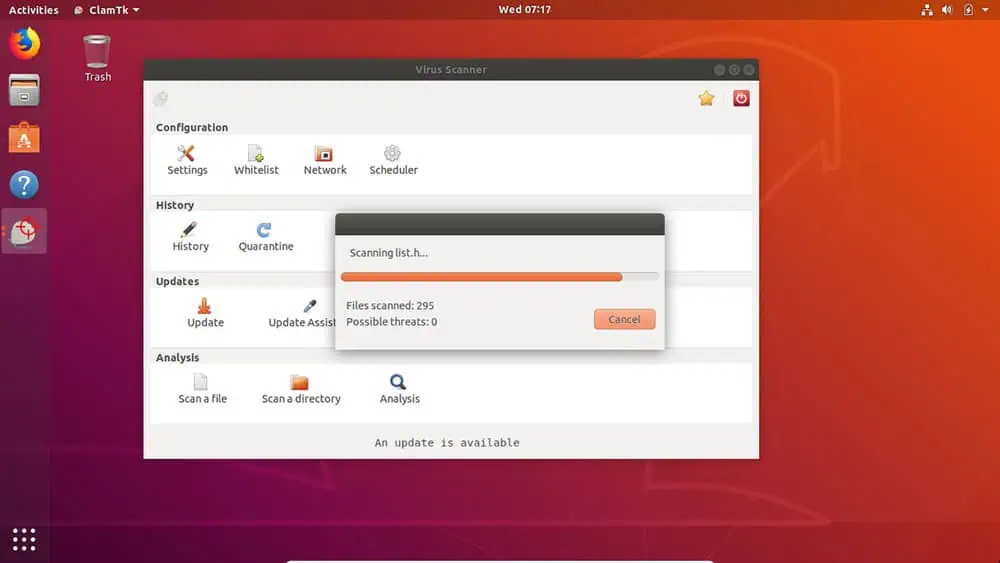 If you want to try the best and most widely referred antivirus for Linux, I must recommend ClamAV. Generally, it is open source and free to use. It is recognized as a versatile antivirus to detect trojans, malware, and viruses.
This protective antivirus also supports standard mail gateway scanning. It is easy to use and fast to run because it doesn't have a native GUI and works through the terminal. Still not impressed? The following feature will definitely move you on.
Important Features
This open source and free antivirus come with no commercials.
It is indeed Cross-platform supported, and there are no conditions or billing details.
Indeed, it can easily work from the terminal and comes with POSIX-compliant support.
It also supports on-access scanning for mailing services.
Available utility command line ensures easy navigation.
4. F-PROT
---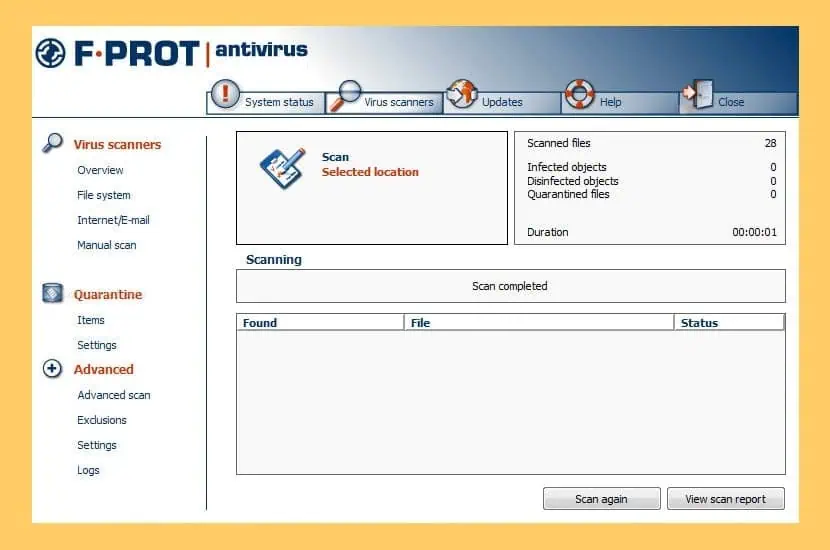 F-Prot is also a very well-renowned antivirus for Linux, and it's another must-have. This particular Linux antivirus can be used at the home or industrial level. It initially supports 32 and 64-bit software architecture.
Also, it scans over 2119958 known viruses and their other possible variants. Additionally, this antivirus software is portable and performs schedule scanning using cron technology. It can detect different types of infections, trojans even boots sectors.
Important Features
It is initially an open source, free, and portable antivirus suitable for most platforms.
F-PROT can detect more than 21 million threats and their other variants.
It also runs on different software architectures as well.
Scanning features for internal drives and drivers are available too.
Unique options like scanning for boot sector viruses, macro, and trojan viruses are also there.
5. Chkrootkit
---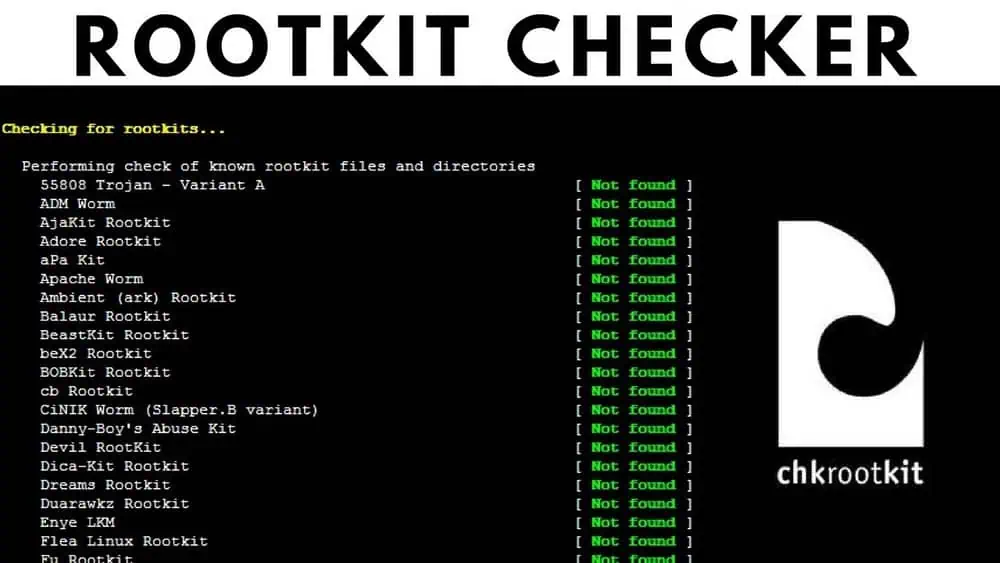 From the name, Chkrootkit, you can guess it really works on a root, and frankly speaking, it is the best option for a rootkit available in a Linux system. Generally, it is a lightweight and portable antivirus. You can quickly burn it to CD or USB.
It contains multiple programs and detects over 60 old and new kits. Also, it can easily detect network interfaces in promiscuous mode too. You must know that detecting altered lastlog and wtmp files are not always available in many apps where it offers this function for free.
Important Features
Chkrootkit can easily detect almost all the latest rootkits
This lightweight and open source utility tool is available for multiple distros.
Its strong scan engine is essential for performing detailed kernel checks against many supported kit detections.
This tool comes with command-line access for the best performance.
You can also run it from the terminal.
The developers update this Linux Antivirus tool regularly.
6. Rootkit Hunter
---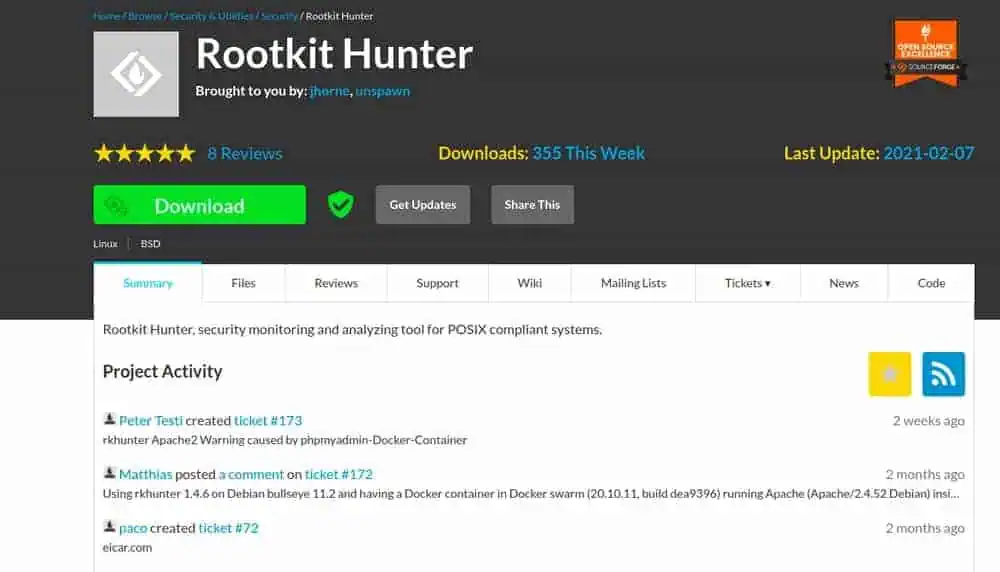 Rootkit Hunter is another best option for the rootkit. It works on command and uses a backdoor and other local exploits to detect all kinds of viruses, including trojans. This particular software is available for different distros and available for different platforms. You can call this tool a dedicated layer of protection instead of a full-fledged antivirus. But it can protect your system from particular types of malware and virus.
Important Features
This open-source cybersecurity software is very lightweight and will never slow down your PC.
It can easily work from the command line on your Linux system.
This tool has already made an outstanding score on rootkit-type protection.
It indeed supports SHA-1 comparison to detect malicious entries.
Initially, it uses some of the local exploits and the backdoor to detect viruses and scan the entire system to detect suspicious activity.
7. Kaspersky Endpoint Security for Linux
---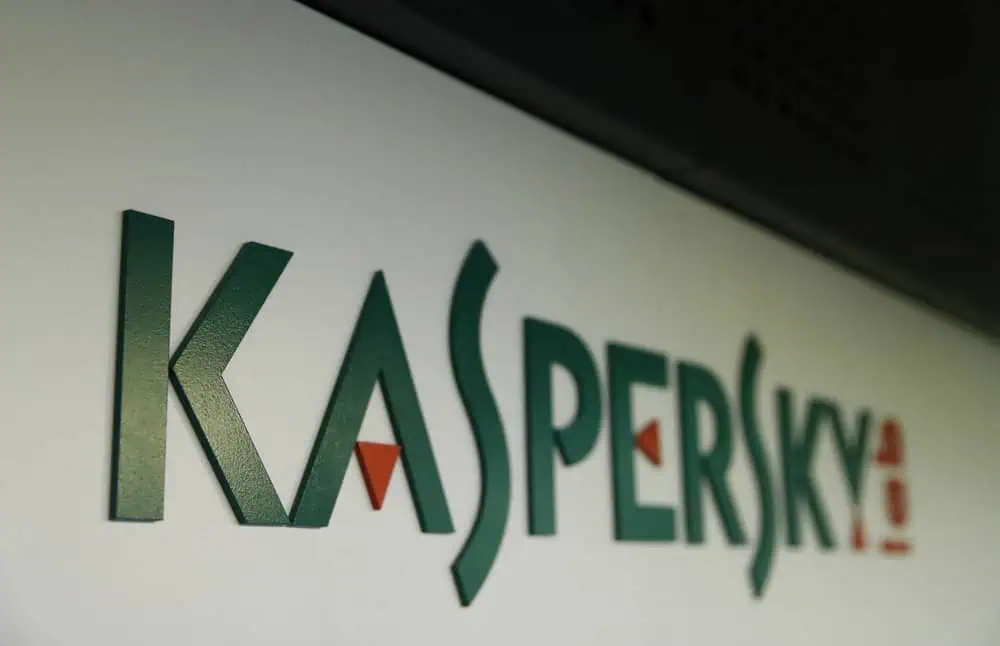 Endpoint Security is one of the members of the Kaspersky group. I am sure you all are familiar with the name Kaspersky and so there is no reason to be doubtful of this antivirus. Especially for Linux, it was designed to get activated against all the threats your system can face.
It will perform automatic scanning to find all the removable drives and ask your permission to remove them. Also, this powerful antivirus works very well against all network threats as well. Finally, it makes a strong security system with multiple layers of security to protect the entire system, even including the boot sector and the.
Important Features
It ensures real-time protection against viruses and malware.
The integrated Behavior Detection function provides a proactive defense to identify and execute suspicious behavior patterns.
It offers strong web threat protection with a 100% threat detection rate.
You can also check the current cyber threats from this application, and it offers expert security tips.
It also comes with an anti-crypto mechanism that will block encrypted files from sources running malicious processes.
Kaspersky Endpoint Security Official
8. BitDefender
---
I am not going to believe that you are saying that the name BitDefender is new to you. Undoubtedly, it is the most popular antivirus and security app for multiple platforms. In the Linux community, BitDefender did an excellent job as a Linux antivirus software and already gained vast popularity.
But this most-used antivirus is not particularly free for users, including Linux users. So, you can give it a try with the trial version. But we can assure you that you will fall for it in no time.
Important Features
It scans archives and ensures protection against zero-day attacks, viruses, ransomware, phishing, and spyware.
BitDefender also comes with desktop integration support.
There is an intuitive GUI, and it also supports a command-line interface as well.
It will turn the Quarantine infected files into a protected directory for extra protection.
Additionally, it manages all its activities directly from the single console and single agent.
9. REVE Antivirus
---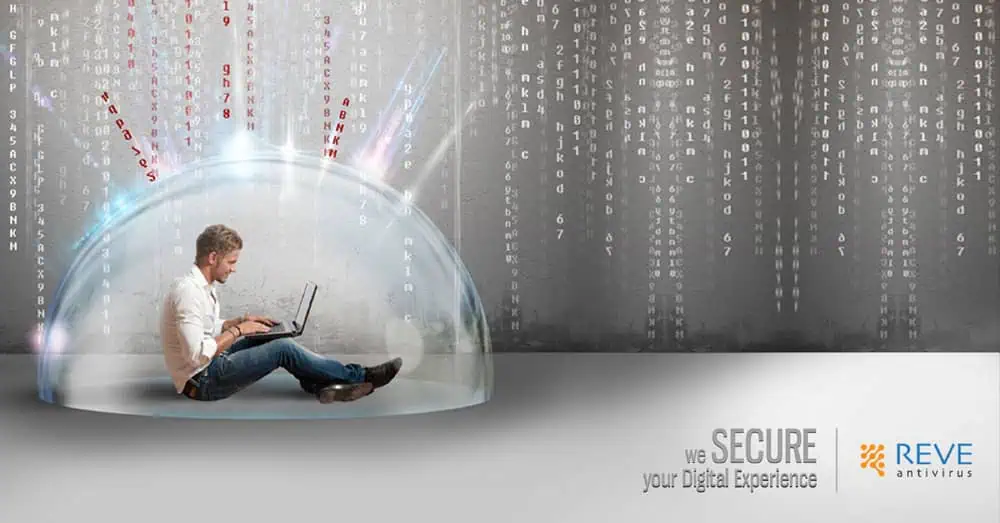 The next suggestion is REVE Antivirus, and I will recommend it if you are looking for the simplest Linux Antivirus. Reve doesn't consume more system resources and time to scan files, programs, and software in your system.
It works perfectly on your Linux system, and you can also use it on other operating systems. To use this antivirus on your desktop, you have to ensure 2 GB of available memory and 5 GB of hard drive space. Launching on 20002 for the first time, this antivirus is getting regular updates now.
Important Features
It ensures data security and eliminates unauthorized copying of data from the PC to USB drives.
This strong security app comes with integrated firewall protection that ensures protection from all external threats.
It comes with a strong duplicate file finder to find and remove all duplicate files from your PC.
There is a minimalist interface, and you'll find all the options behind your fingertip.
This antivirus for Linux also updates automatically if you ensure a stable internet connection.
10. Dr.Web Security Space
---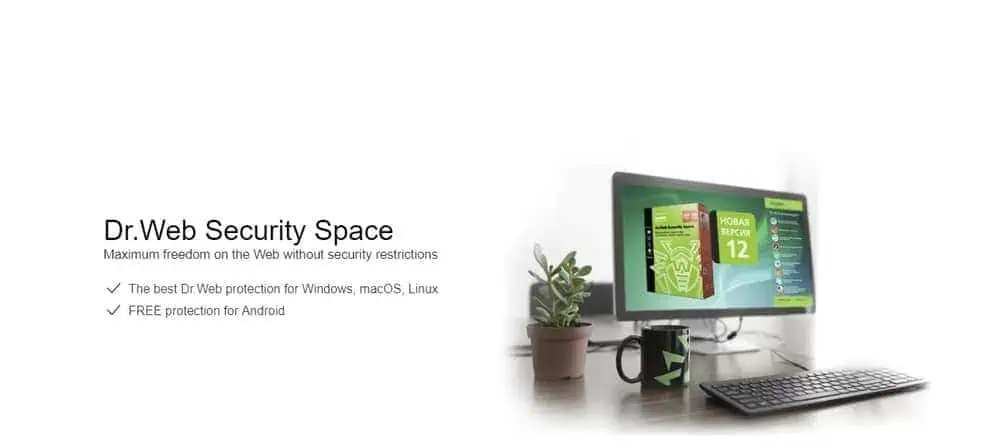 If you are looking for an all-in-one type of antivirus for Linux, Dr.Web Security Space must be a good choice for you. This application provides very reliable protection against all known and unknown malicious programs. This app performs automatic scanning and scans all HTTP and mail traffic to control access.
It also ensures strong protection against Windows-specific threats launched under Linux. Note to mention that it requires around 512 MB of free disk space on the device, and an active internet connection is essential to update this antivirus.
Important Features
The remote scanning system is the best part of this application.

It lets you customize many functions, and it is very easy to control.

This antivirus doesn't require any specific device configuration.

There is no record of this antivirus to freeze your device while scanning.

Asynchronous scanning is a very unique feature of this antivirus that lets you perform any operation on any file type.
Dr.Web Security Space Official
11. Trend Micro
---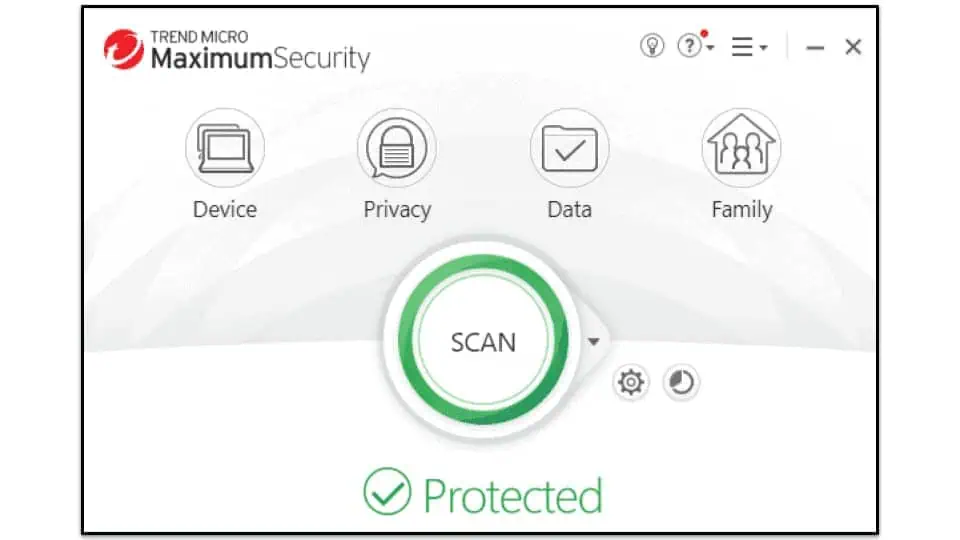 Getting harmful viruses and malware from many Linux servers is one of the most common problems Linux users face. To stop them most effectively, you can use Trend Micro. This powerful antivirus ensures protection against Linux file servers and Linux Web and application servers.
It also ensures very comprehensive threat protection from all heterogeneous networks. Besides, It works actively against the kernel level and multi-threaded scanning as well. Let's have a glimpse of the features of this antivirus.
Important Features
This app performs auto-scanning to identify and remove all the viruses and malware from your system.

It is initially certified by Virus Bulletin (VB), so you can easily rely on it.

The scheduled scanning function of this application is very advanced, and it uses the latest multi-threaded scanning engine for that.

You can customize your own kernel variants with Trend Micro as it contains a license for Kernel Hook Module (KHM).

An enhanced spyware-detecting function is also available here.
12. ESET Endpoint Antivirus for Linux
---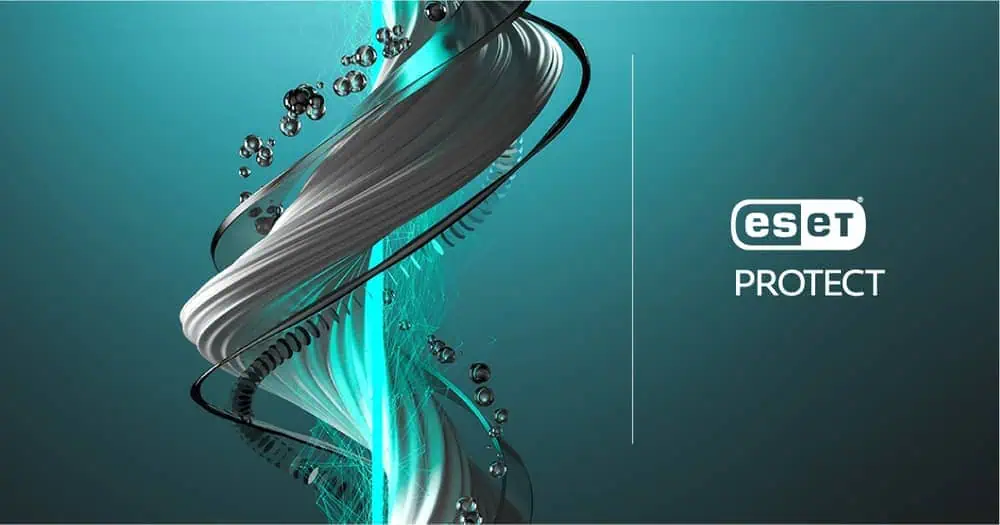 Let's get introduced to an award-winning antivirus that works perfectly with your Linux system. It's ESET Endpoint Antivirus, which I am talking about. You must be familiar with the ESET group as it has been a world-class and popular antivirus for a long time.
Its Endpoint version has already had a remarkable impact on its strong security function specified for home, office, or business use. Well. let's learn what the best features it offers are.
Important Features
You can use multiple devices under a single account.

It will keep your home and office network safe from Viruses and hackers.

ESET Endpoint antivirus will block all the sources of harmful data to prevent the risk of virus attack.

The best part of this antivirus is that it ensures safe transactions.

It indeed comes with advanced malware detection and a high-speed auto-scanning function.
ESET Endpoint Antivirus Official
13. IMUNIFY360
---
IMUNIFY360 is a very popular antivirus for Linux at an affordable price range. If you don't know about this security system, you can try it for free using the free trial license for a few days. It is among the best security system available in the market, and it is known for using barely minimum resources.
Things like website security, webspam detection, malware protection, and other basic features are up to the mark. This is an all-in-one solution for individuals and businesses for a safe computing experience.
Important Features
It automatically defends your Linux-based web servers and websites against potential attacks and vulnerabilities.

You will get 24/7 support from the dedicated customer support center.

IMUNIFY360 is compatible with all the popular Linux systems, from Ubuntu to Alma Linux and more.

The installation process is hassle-free and does not include any junk.

It comes with advanced features like real-time physical and virtual patching.

This antivirus software includes automated cleanup, file sanitation, and WAF for keeping the overall ecosystem snappy.
14. Powertech Antivirus
---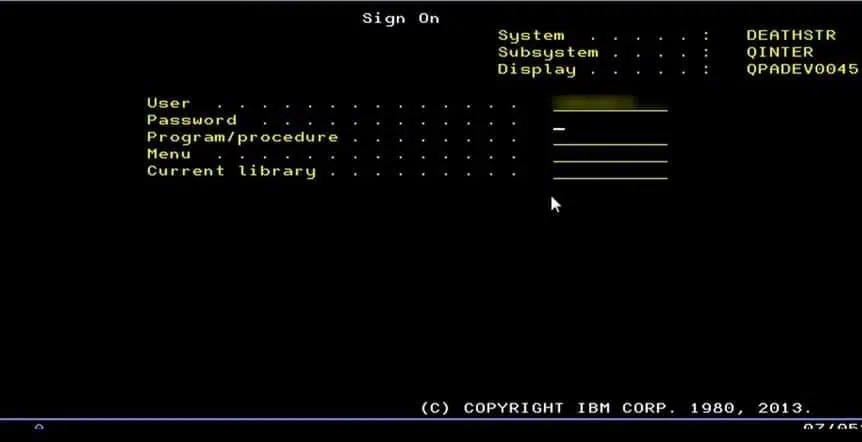 Here, we will talk about the native antivirus for Linux-based IBM systems, especially AIX, Linux servers, etc. Powertech Antivirus is from help systems and offers solid protection against online threats, malware, and other attacks.
You will require a subscription package to enjoy its full potential, and luckily users can try this security software for a few days using the trial period. This antivirus does its job perfectly and keeps itself updated for your convenience.
Important Features
It supports multiple platforms and provides server-level protection against malware, viruses, attacks, etc.

This antivirus protects important files, documents, and transactions from trackers and hackers.

You can manually scan any files and folders in the local system, and it also scans the online content and internet connection in the background.

The scanned infected files and malware are securely quarantined or removed according to threat conditions.

It offers affordable subscription packages compared to other players in the market.

Powertech Antivirus utilizes a small number of system resources.
15. Avast Core Security
---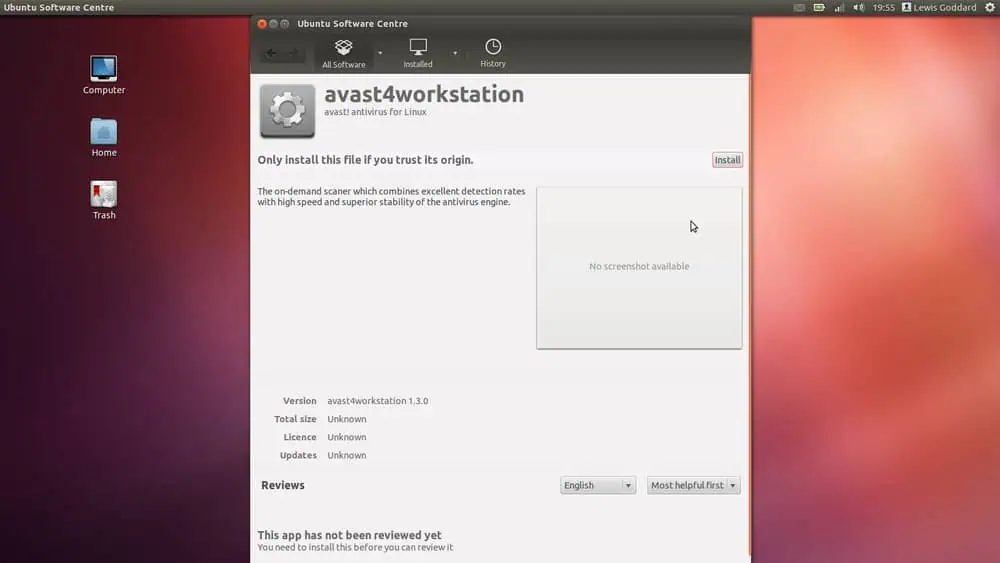 We are already in our final recommendation, and our best choice for it is Avast Core Security. This Linux antivirus initially came up among the best in the AV-Test. It works with Ubuntu and other Linux distro's 32-bit and 64-bit software architecture.
This Ubuntu Antivirus supports core and network security and provides file server security. Avast doesn't provide a free subscription though it has a trial version. Indeed, I can assure you that it works way better than other available free Antivirus for Linux.
Important Features
Avast provides real-Time Protection and anti-spyware to protect your system.
On-demand scanning and planned scanning functions are available here.
It additionally uses less power with multicore support to secure files on the server, thus speeding up the workstations.
It is a very lightweight antivirus, and the developers update it regularly.
This strong antivirus can easily detect malware and dual-booted systems to
Final Thought
---
Finally, I tried to bring you the best antivirus software for Linux systems based on different categories like price, availability, reliability, and authentic online test result. From the beginning, I described the free version and believed that you might find it the best option for your Linux device. Later parts are trial versions but offer some excellent and useful options as the best Linux antivirus. All the above options will keep your device and your data secure.
So, let us know which one you plan to try and how it works on your system,m. We will wait to hear from you. You have stayed with us till now and for that, thanks a lot.