With the verge of mobile technology and web interface, the necessity of the desktop environment does not seem losing its appeal. There are many users who want to have desktop native email programs for easy offline use, get the benefit of the vast range of plugins, business mandate or personal preference, see calendar and address book, meeting security needs, etc. There are many options available outside for you to choose a free and open-source best Linux email client where most of them support cross-platform.
Best Linux Email Client Software
---
In this roundup, I will share a generic list of the Best Email Client for Linux with you. For clarification, the features mentioned here are all collected from their respective official site, and all the not included, especially the basic ones. Moreover, this list is not in any specific order, so to choose the best one, you can check the features and tools it offers and selects the desired one that meets the requirement most.
1. Mailspring – Faster and Open Source Email Client
---
Mailspring is an open-source and cross-platform email client for Linux, Windows, macOS. It's based on open web technologies with electrons, flux, and react.js. Mailspring is faster and demands less RAM and system resources. Its user interface is compact, modern, and slick.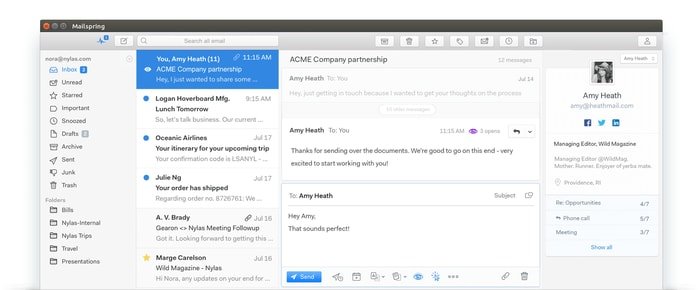 There are many features available in this Linux mail client, including a unified inbox, multiple accounts, a lot of themes and layout, shortcuts, privacy and security, mail merge, contact management, etc.
2. Geary Email Client
---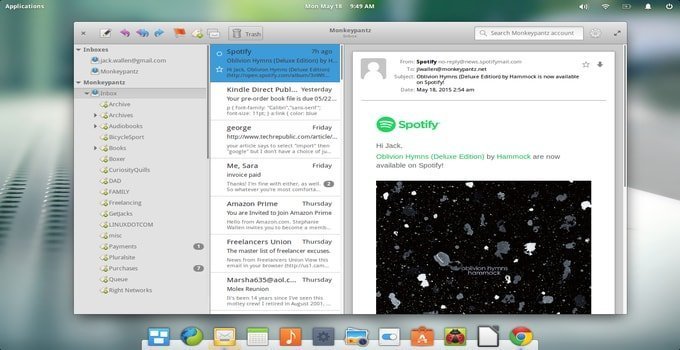 Geary is another lightweight Thunderbird email client alternative email client available in the market. Geary is a lighter, faster, and modern-looking simple user interfaces Linux mail client. Gnome projects like "evolution email client" and best suited for the Gnome desktop environment have come from Gnome projects.
3. Thunderbird – Open Source Email Client
---
I believe you know about the Mozilla Foundation and its Firefox browser, which is lighting fast and patron of open-source software. Thunderbird is an amazing open-source and faster Linux email client from the same development house as Firefox. It's a cross-platform, faster, modern web email technology for using email services.

Thunderbird is an older but one of the popular and best email client programs for Linux available out there. Out of all the common features, it has some notable tools and features worth mentioning chat integration, contacts management, smart folder, large file management, etc.
4. Claws Mail
---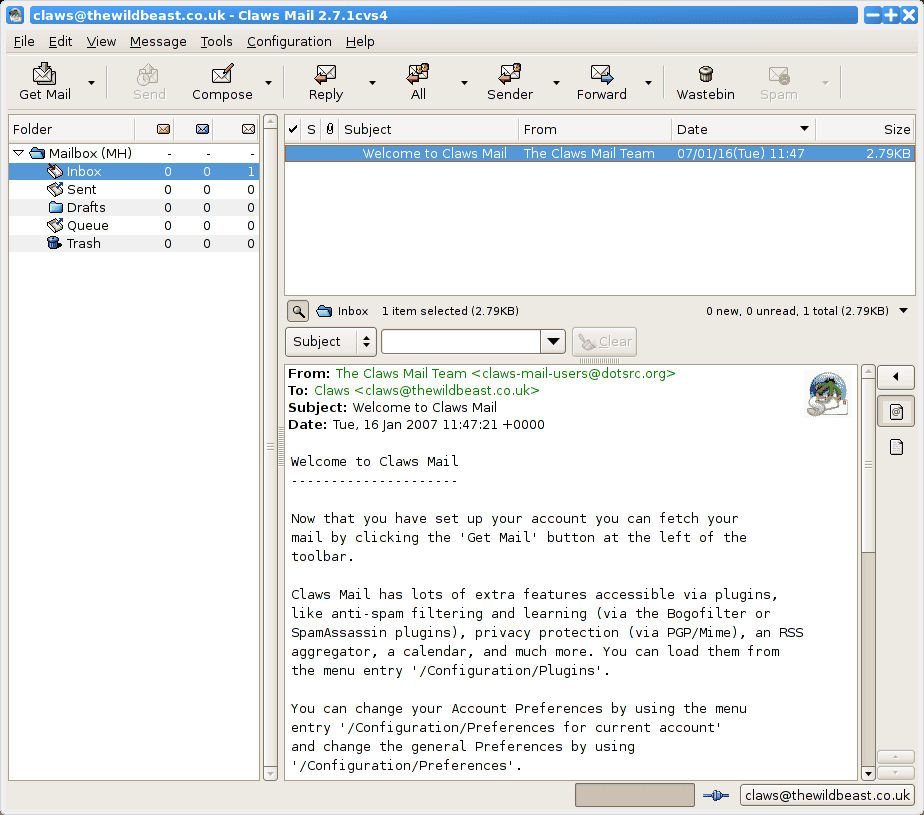 Claws Mail is a GTK+ based free email client for Linux. It's one of the lightweight, fast email clients for all the major OS platforms, including Linux, Unix, Windows, macOS, and so on. It provides filtering, external editor support, threaded display, and various MH folder.
5. KMail Email Client
---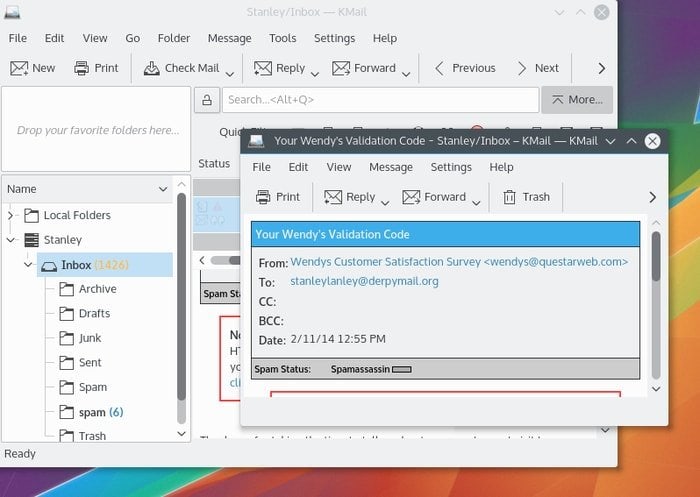 KMail email client is the integrated part of Kontact – users personal information manager developed for KDE desktop environment. Besides all other standard features, it has many more tools to offer you, worth mentioning solid integration with the Kontact component, powerful search, filter option, PGP and S/MIME encryption – security and privacy tools, strong spam filters, secure logins, and spell checking, etc.
6. Evolution Linux Email Client
---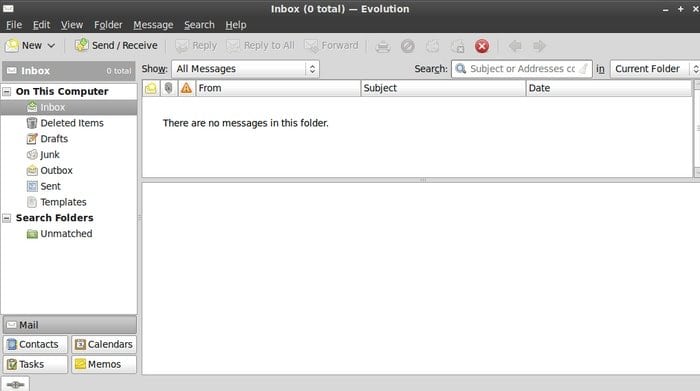 Evolution is one of the oldest and basic Linux email client and information management systems with the calendar and addresses book functionality. It's a Gnome project and offers some basic Linux mail server functionality, including contact management, task manager, calendar integration, notes, plugins, junk mail filter, etc.
7. Sylpheed- Email Program
---
Sylpheed is a free and open-source, simple, lightweight email client for all the major OS, including Linux, Windows, macOS, and Unix-like operating systems. This Linux email client is suitable for both new and power users. It provides an intuitive user interface and is designed for keyboard-oriented tasks.
8. Zimbra Desktop – Enterprise Level Email Program
---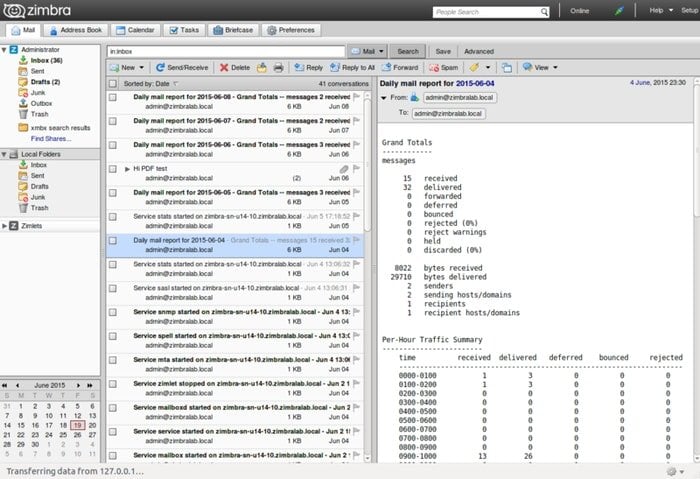 Zimbra Desktop is an enterprise-level full-fledged email client for Linux, Windows, and macOS. It's an open-source, free, and all-in-one email program for your accounts. Zimbra Desktop syncs all your emails into the cloud and local system for offline access. This email client sync emails, calendars, notes, and contacts.
9. SeaMonkey – Free Email Program
---
SeaMonkey is an all-in-one internet software suite developed by Mozilla. SeaMonkey is a web browser, advanced email, and newsgroup feed client. It also offers an HTML editor, IRC chat integration, web development tools, etc. SeaMonkey used Mozilla code and is considered as powerful as Firefox and Thunderbird email client.
10. Mutt – A Text-based Linux email client
---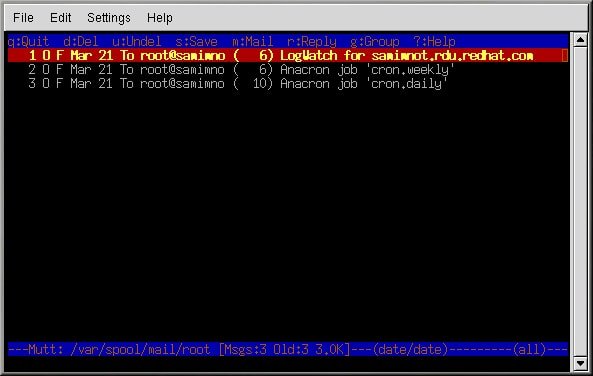 Unlike any other Linux email client described above, Mutt is a different one and a lightweight text-based email client for Linux. It's simple and supports various OS like Linux, macOS, and Unix-based systems. As a newbie, you may find it a bit difficult, but it offers some great features like support for PGP and MIME, key bindings and macros, etc.
Which Email Client Gets The Crown?
---
It's a wrong question that which one is the best? Because it totally depends on the user's need. Each one has a set of admirable features and tools that will attract a group of specific users. Although, Thunderbird or Geary can be used for personal as it's very fast, lightweight, and provides a balanced performance. And for a team or company, Hiri can be a good choice.
Resource Link: Best Linux Software: Our Editorial List of Essential Linux Apps
Do you use any Email Program on Linux or use a web browser? Did I miss any great Linux Email Client in this list? Let us know in the comment section about any missing piece of diamond and share your experience.