Linux is an amazing operating system in this present age. The most important benefit of this system is that it comes for free, and you can use any open-source software here. Desktop use of the system is wonderful, and its increased popularity has resulted in its professional use in different platforms. But often, as a Linux user, you will need to apply Linux Partition Manager for the smooth operation of your system. But, if you are a newbie, at times, it might become hard for you to use the Linux partition tool. There are a number of open source partition software available in the market. You can easily apply them to take care of your disk space and maintenance.
Best Linux Partition Manager Tools
---
The best 8 Linux partition managers are briefly described here to help you out the process and smoothly manage your computer disks.
1. Fdisk
---
If you want to manipulate your disk partition tables, this is one of the best ones produced so far. The software is more popular for its user-friendly command-line tool. The other available sources are not so much easy to use. The software comes with a few specific features.
There are multiple table formats. Even you are enabled to use MS-DOS with this particular software. The text-based interface is really adorable. There are several options available with this one. The users are also allowed to exercise commands like resizing, deleting, and then copy and paste options are available like the other times.
2. GNU Parted
---
This is another impressive Linux partition tool for its simplicity. Commonly the tool is known simply as 'Parted' among the global Linux users. The software is mostly used for hard disk partitions. In fact, you can manage your entire hard disk using this single tool.
Recommended Post: Best Linux FTP Client: Top 10 Reviewed for Linux Geeks
The tool is enabled to ensure a smoother partitioning process. With this tool, you can use multiple partition table formats. Moreover, the tool allows you to work with MS-DOS and other systems. The GNU Parted also allows you to use some necessary and usual commands like deleting, extending disk partitions, and even shrinking them. As a user, you can also locate the file system on it.
3. Gparted
---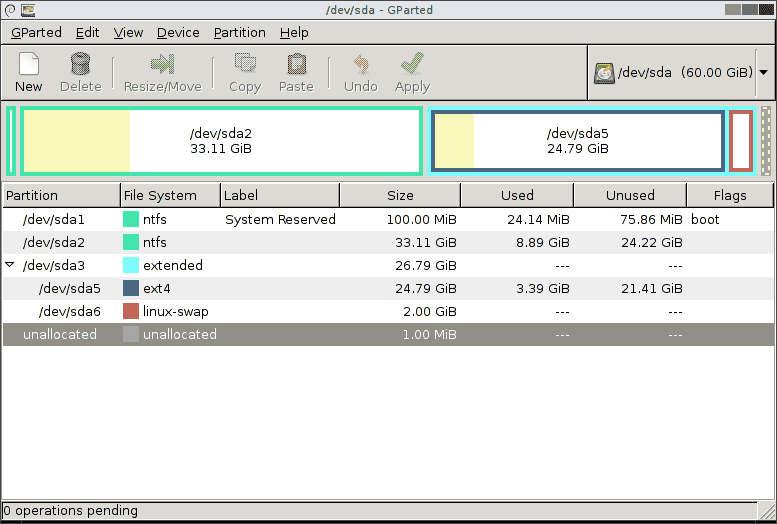 If you have any problem with the text-based Open Source Linux Partition Manager, this one is the right one for you. The disk partition manager comes with a graphical combination. You would be able to detect the necessary partitions easily. Moreover, the tool has some advanced features. The Gparted can work with multiple operating systems, including Windows.
As a result, you can have the opportunity to do the necessary partitions even if you are an amateur in this arena. This free software can make some important commands, and even it is enabled to check the present partition conditions. You can delete unnecessary data from your disk, and there are fewer chances of data loss.
Download Gparted from Official site  Download Gparted from SourceForge
4. GNOME Disks
---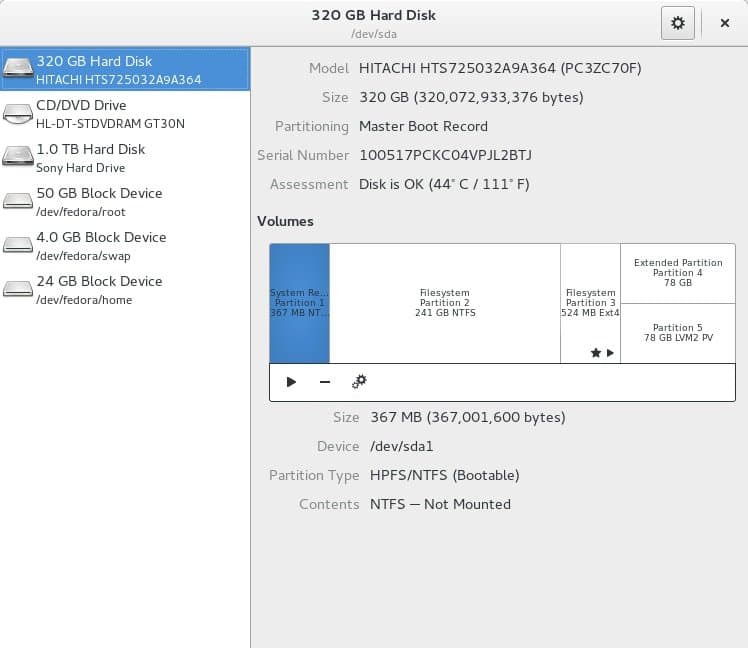 The Linux community also terms this software as GNOME Disks Utility. This is a system utility tool for your core system. You can have some impressive options for this tool. It is armed with a S.M.A.R.T monitoring system. The software is basically used to create partitions. Besides, you also will have the options of mounting and unmounting on the partitions based on your needs.
This is mostly for advanced level users. The updated version has some specific features. The users would be able to repair the file system damages. They also can resize the partitions too.
5. KDE Partition Manager
---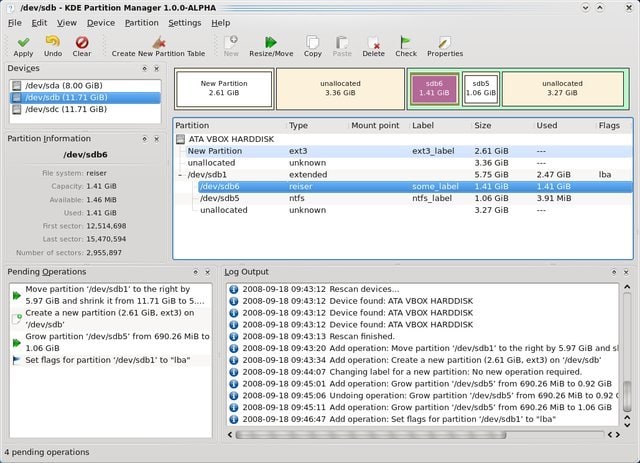 When you are seeking a simple Linux partition manager, this is the perfect tool for you. Managing disks have not been easier before. The tool comes with a graphical interface. As a result, you are enabled to see what exactly you are doing with the disk partition.
Recommended Post: Linux Terminal Emulator: Top 15 Reviewed and Compared
The tool has really an admiring desktop environment. The software allows you to do basic tasks like restoring partitions, copying, moving files, resizing partitions, etc. Besides, the tool is compatible with various extensions.
Download KDE Partition Manager
6. Palimpsest Disk Utility
---
Often the tools used for Linux partition could be used for several other purposes. And this is one of those. You can use this tool for benchmarking or monitoring purposes, too, in line with partition. The tool gained huge popularity for its simplicity in the user interface section.
Furthermore, the tool is loaded with a warning system that will inform you immediately about the condition of the partition to take the necessary actions accordingly. Besides, you would be able to run some self-tests. It certainly will help you to know about the exact condition of the hard disk.
Download Palimpsest Disk Utility 
7. Qtparted
---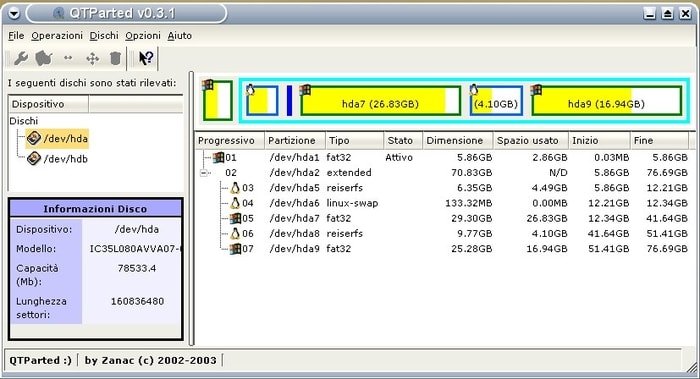 Qtparted is another wonderful tool for Linux partition. But unluckily, the complete development of the tool is still underway. Consequently, while applying, you might have some troubles while partitioning with this particular tool. Only the advanced users would be able to handle it as they know about the pros and cons of this software. But the overall performance of this tool while creating a partition is really praiseworthy.
Download Qtparted from Official site  Download Qtparted from SourceForge
8. Partmod
---
Partmod is a familiar tool for disk partition in the Linux system. This particular software can perform in several platforms. You can apply this tool to GPT disks too. The partitioning process becomes easier when you apply this tool on your device.
The interface shows the detailed conditions of the existing partitions, and based on the view, you can take your decision. You can revise the partitions based on your needs and allocate spaces in each of your drives.
Final Words
---
Linux is one of the most reliable and fastest-growing platforms in the world. Hence, the necessity of the Linux Partition Manager cannot be denied at all. The Linux Partition Tool allows you to set the disk simply so that you could have enough space while working. Often you might feel in trouble with your existing hard disk partitions. The disks may need more spaces for your ordinary use. And the Open Source Partition Software brings the tools for you absolutely free. You just need to download them and install them on your devices. This is really a simple task.
The amateur people with Linux would be greatly benefitted if they use any of the aforesaid partition tools during the partitioning process. The application of each of the processes is easier and user-friendly. Therefore, you can rely on the Linux Partition Manager without any second thought.