LXDE themes can change the look and feel of your LXDE desktop environment. LXDE is a well-known desktop environment for Linux. It is so minimal and lightweight; hence LXDE is very popular among the low configuration systems, including netbooks, Raspberry Pi, smart home gadgets, etc.
LXDE is the short form of Lightweight X11 Desktop Environment. A Taiwanese developer started this project in 2006. Later it got much popularity and appreciation. Although there are some other design-heavy desktop environments, LXDE kept its popularity because of the huge explosion of IoT and smart products.
LXDE is currently the default desktop environment for Knoppix, LXLE Linux, and Peppermint OS Linux. But it was the default desktop environment for one of the most popular Ubuntu flavors, Lubuntu. Lubuntu was named based on this LXDE desktop environment. But later, Lubuntu adopted LXQt in 2018.
LXDE uses the OpenBox window manager. But anyone can use other window managers if they want. Since it uses the GTK+ toolkit, the LXDE themes are easier to develop and compatible with other GTK+ based desktop environments.
Best LXDE Themes for Linux
---
LXDE is used by many popular Linux distributions, and hence it has a significant amount of market share. Thus the open-source developer and designer community have a great attraction to develop LXDE themes. There are numerous free LXDE or Lubuntu themes you will find on the internet. But choosing the best theme is a confusing task.
If you don't have a proper guideline, you have to try out every theme to find the best one for yourself. This is why we have tried out and enlisted the most beautiful and productive themes for the LXDE desktop environment. Take a look and customize your desktop like no other.
1. Adapta Colorpack
---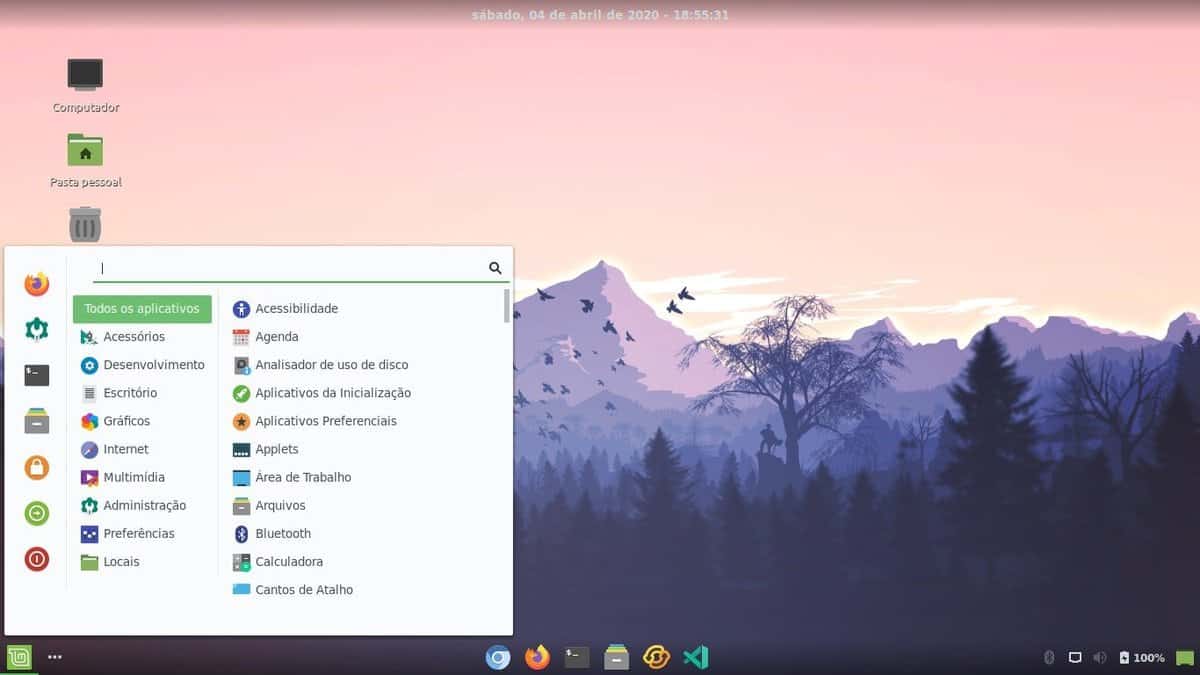 This GTK+ theme is probably the most popular and versatile Linux desktop environment theme out there. No matter what desktop environment you are in, it is bound to be compatible with that. The developer is very active in the theming community and has a good design sense. Ivankra designed this theme based on the popular open-source theme project Adapta. Later it was modified by some other persons to fix some broken components.
The theme follows the flat design language. The user interface is quite minimal but classy. It has different color variants that you can choose while installing. Currently, it supports 8 different colors, including blue, green, teal, indigo, grey, etc. This theme is almost perfect in any sense, but you can always customize the look according to your personality.
2. Qogir Ubuntu
---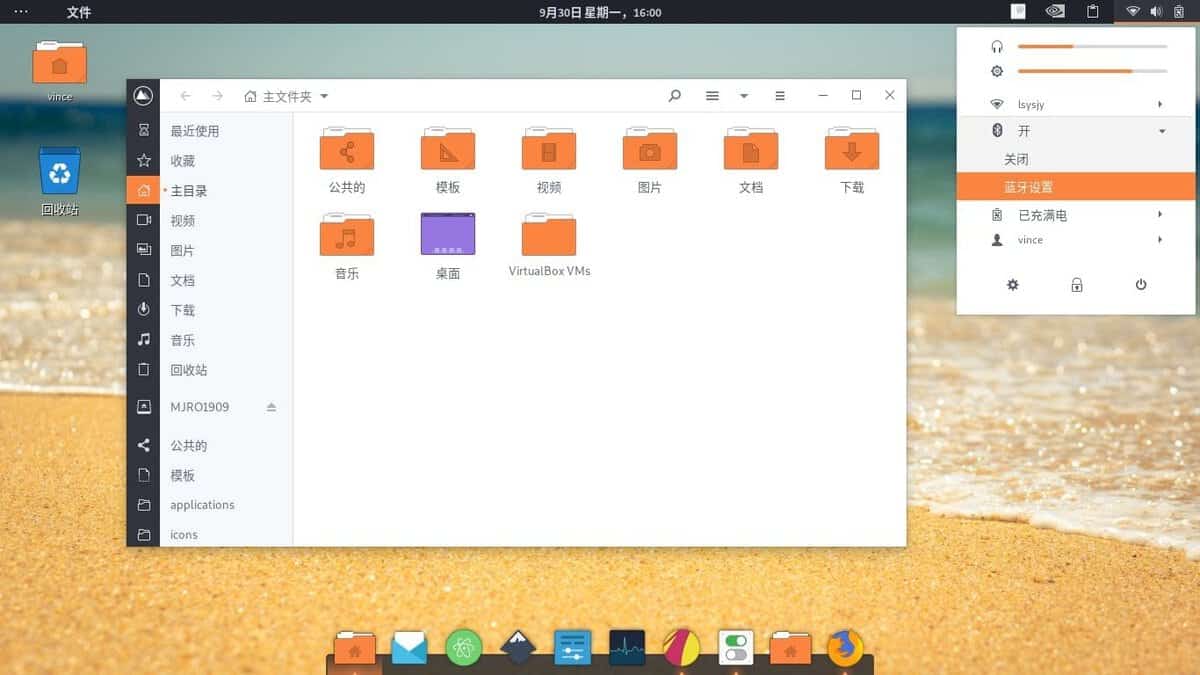 Qogir is a GTK based theme that you might be familiar with. It supports almost any desktop environment and works flawlessly. Hence no exception with the LXDE desktop environment. This Lubuntu theme requires GTK 2 to run on your distribution. But if you are running GTK 3 or later versions, then you can install some additional dependencies to make it compatible.
Qogir base theme has got many official and unofficial variants so far. Qogir Ubuntu, Qogir Manjaro, Qogir Mint are some of them. They have different colored accents and icon packs. You may also go for the classic vanilla look of Qogir. It also supports dark mode if you are a night owl. You can set it up with Qogir's icon pack to get the full experience.
3. Ultimate Plata Dark
---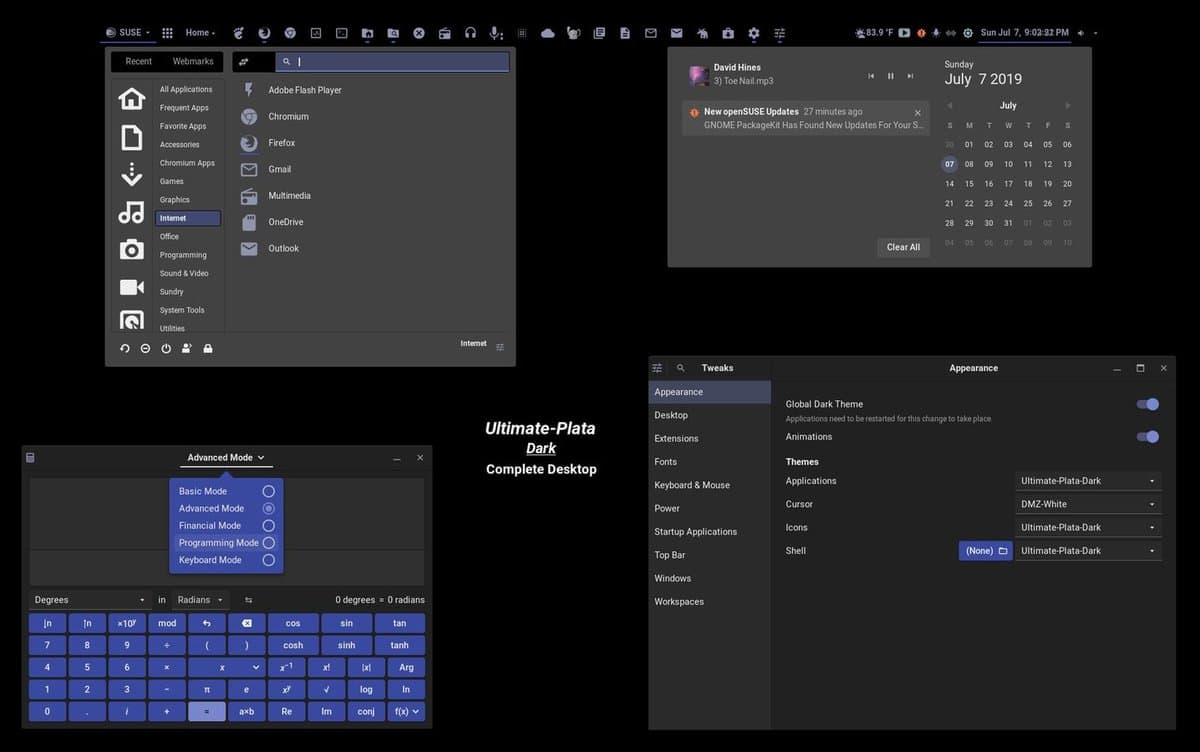 Where is the Dark Mode Squad? Some people say dark mode is just a trend while others have a strong opinion about its benefits. I am not going to make an argument. But dark mode undoubtedly looks beautiful and elegant. Ultimate Plata Dark is such a theme that will make your desktop looks dark chocolate with some cool indigo accents.
Unlike other popular themes, this is a complete desktop theme. That means you are getting the matching material flat icon pack, Papyrus icon pack, along with the folders icons included inside the theme package. This will save you valuable time to customize the theme. The author of the theme also offers similar theming for popular apps, including, Telegram, Firefox, and TweetDeck.
4. Victory
---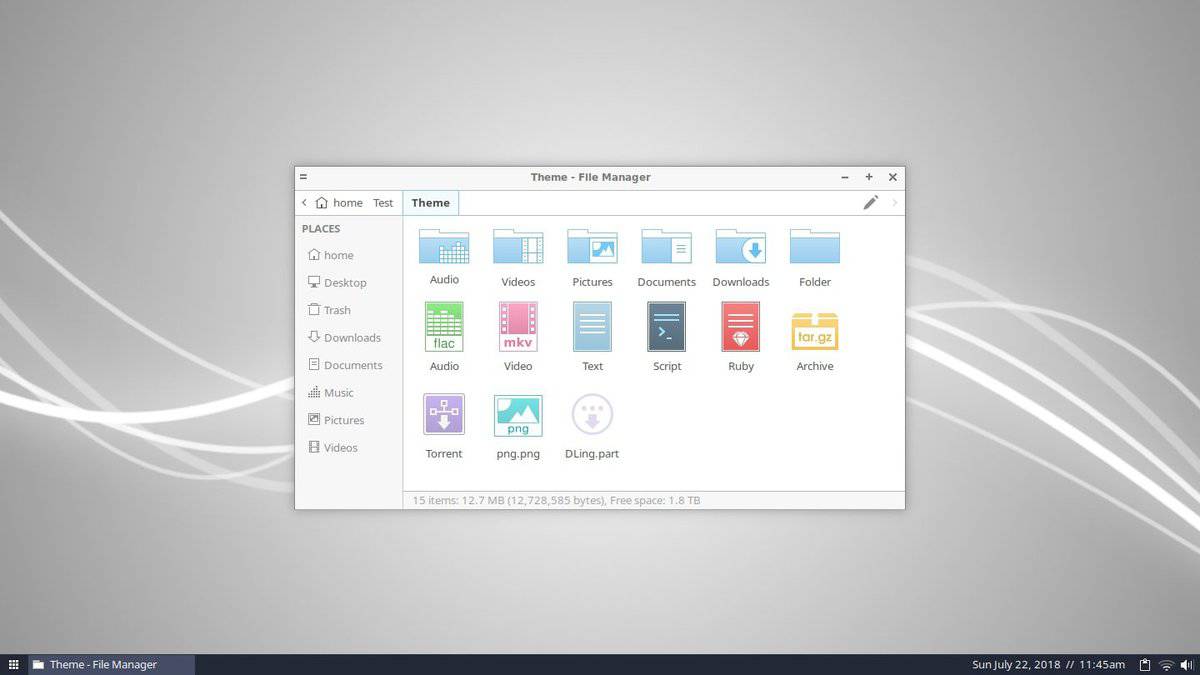 Victory is a bold and bright-looking theme. It is simple, minimal, and gorgeous. This theme was specially developed to use as a Lubuntu theme. But later, it got support for any distros that have an LXDE desktop environment. This is a GTK theme, and it should perfectly change the look and feel of your GTK applications.
The developer also added support for different styling of window borders for the OpenBox window manager, which lies in the core of LXDE; if you want to change the color of the theme, you have to go a little further. Because it only supports changing styles by editing the CSS file that you will find inside the theme's root directory.
5. Numix-N
---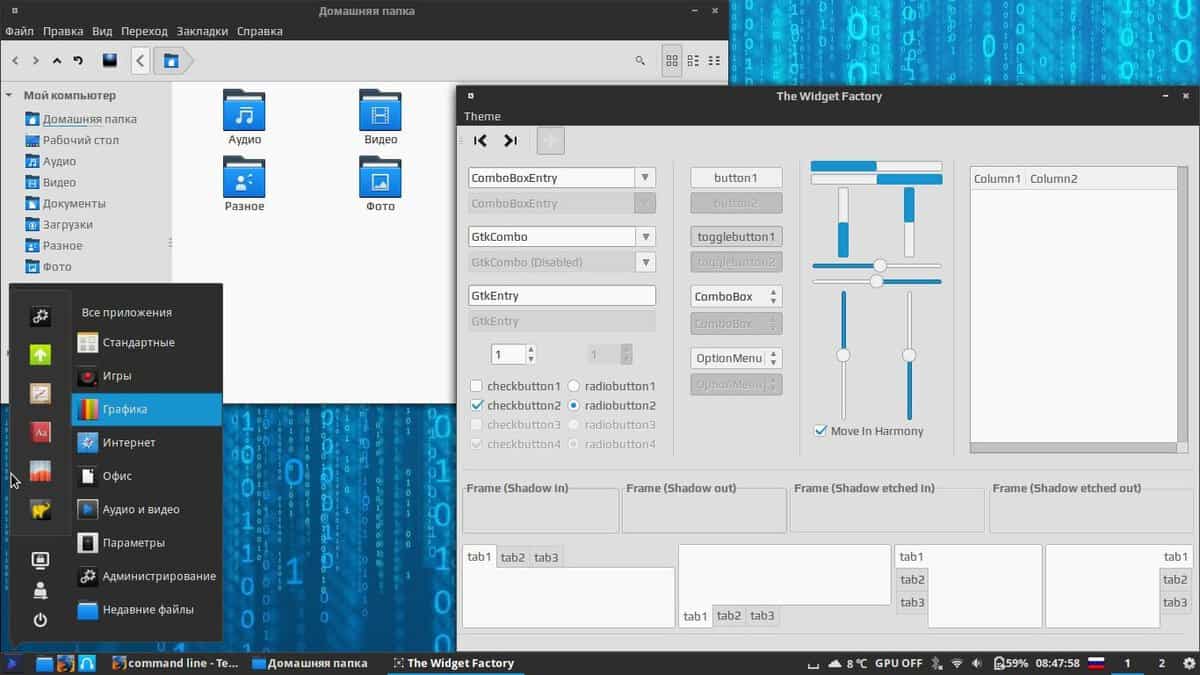 You might have already known about the Numix icon pack. The Numix icon pack is one of the most popular icon packs for any theme. The developer created the Numix-N to match with that icon pack. This theme has a flat look with a minimal title bar and buttons.
The design of this theme has such styling that the window borders are bold and vibrant. The progress bars and buttons have a green accent to suit the icons. The overall footprint of the theme looks a little bit retro, but probably this feature will attract the most.
6. Candra
---
Candra is an LXDE theme suite of flat and minimalist designs. It is used by default in Candra OS that is a simple derived Linux distro. It has both light and dark variants. It was mainly developed for GNOME. But later, it got support for any desktop environments based on the GTK+ toolkit, including LXDE.
The folder icons have classic yellowish icons that look much "folder-y." The windows are borderless and look totally like any modern material theme. The default theme has teal accents that blend perfectly with the overall user interface. The developer has some other great themes for the LXDE desktop environment you can try out.
7. DeLorean Dark Stripped
---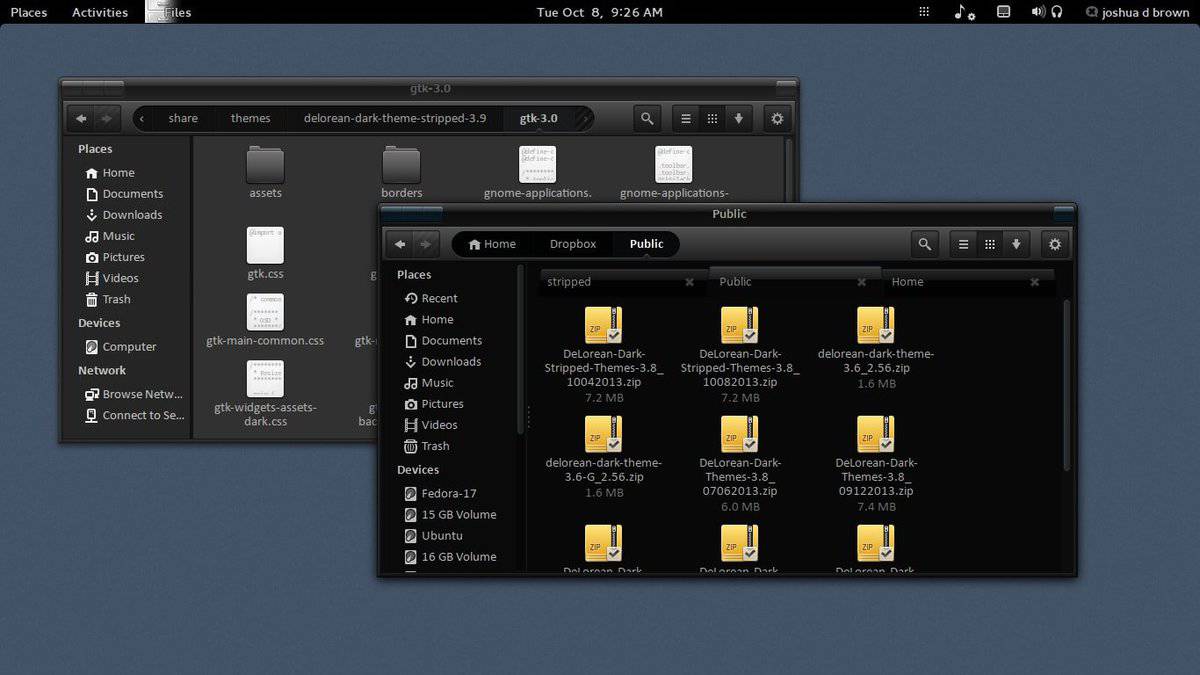 This LXDE theme is a fork of the DeLorean Dark theme, which is a popular GTK theme for Linux. The stripped version has all the features of the classic DeLorean Dark without any sort of bloatware. This is why this theme uses fewer resources to run, and you get the absolute performance from your PC.
DeLorean Dark Stripped has two different variants. One is with dark grey window background, and another is with a pitch-black background. The title bar and the buttons have a monochromatic gradient effect that brings more depth to the design. The elements are rounded, and the overall user interface looks very elegant.
8. zonColor
---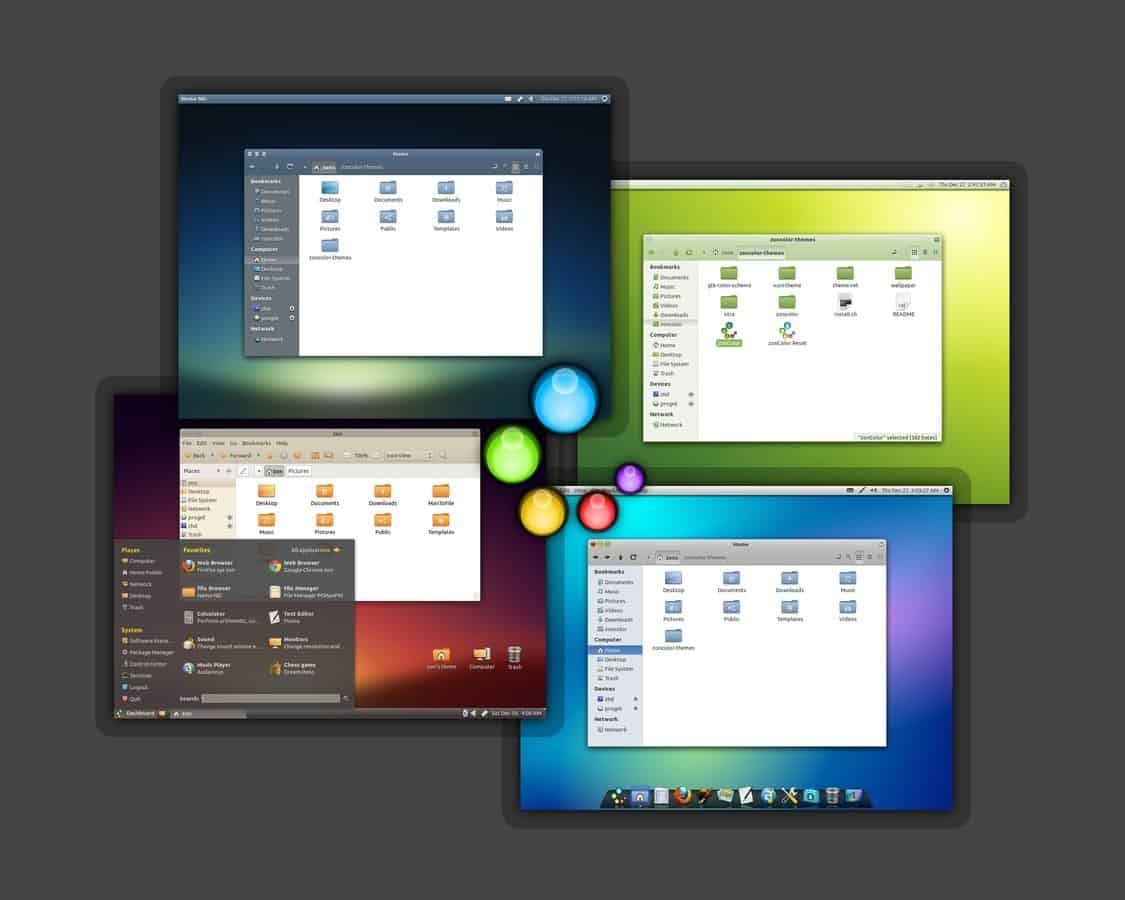 zonColor is a theme pack that consists of different beautiful GTK themes for Linux. These themes come with different color variations that anyone can customize their desktop with some unique flavors. The themes are more like templates, and this is why users don't need to edit the codes to bring any change in the theme. Rather they can browse and apply their choices from different elements.
You will find GTK themes, icon themes, wallpapers, and some other theme components in the theme archive. The themes have a solid flat colored title bar and pane area. Some of the components have a semi-transparent design. The wallpapers provide modern gradient colors to match the themes.
9. WinAte
---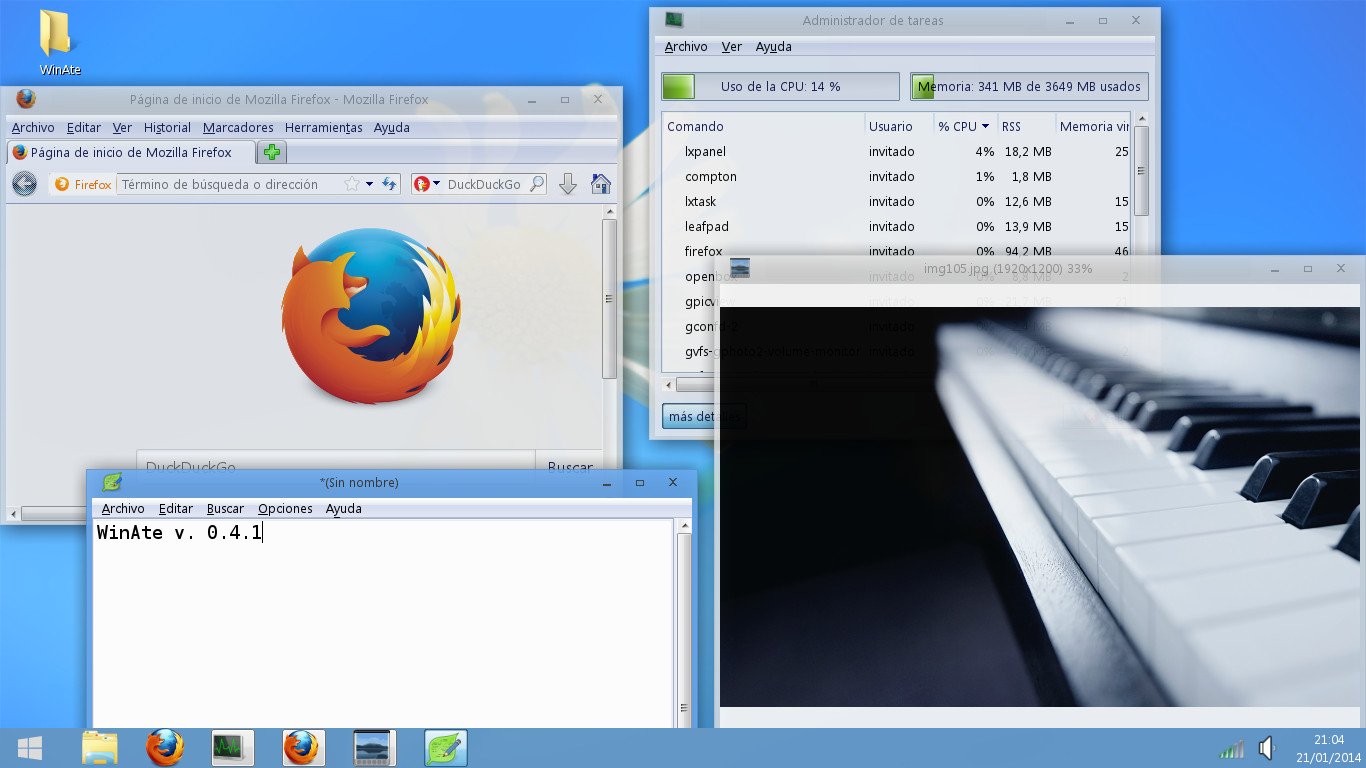 WinAte is a complete Windows 7 or Windows 8 transformation pack for Linux. You can easily customize your LXDE desktop environment to look like either of the two operating systems by Microsoft. You will even get all the icons of Windows with this theme.
This theme has got the Windows Aero design language. You will get the progress bars and title bars exactly looking like those on Windows. Even the login screen will be changed by installing this theme. You have to have installed the GTK 2 engine to run this theme properly. It uses a simple Install.sh script file to install the whole theme.
10. Ambiance
---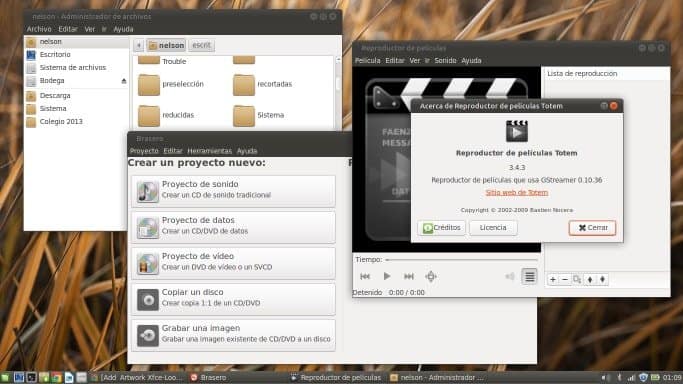 This Ambiance theme is an error fix to the original Ambiance, which is created by RAVEfinity. RAVEfinity's version had some problems that didn't change the look for GTK3 apps. This fork has solved that problem, and now it will support your LXDE desktop that has got GTK3 apps.
The theme has a simple and stock alike look. But this overall theme has a darker look, while the Radiance theme from the same author uses a light color scheme. This theme also applies the matching look for common applications like Thunar, Totem, and Brasero.
11. FF-BlackGreen
---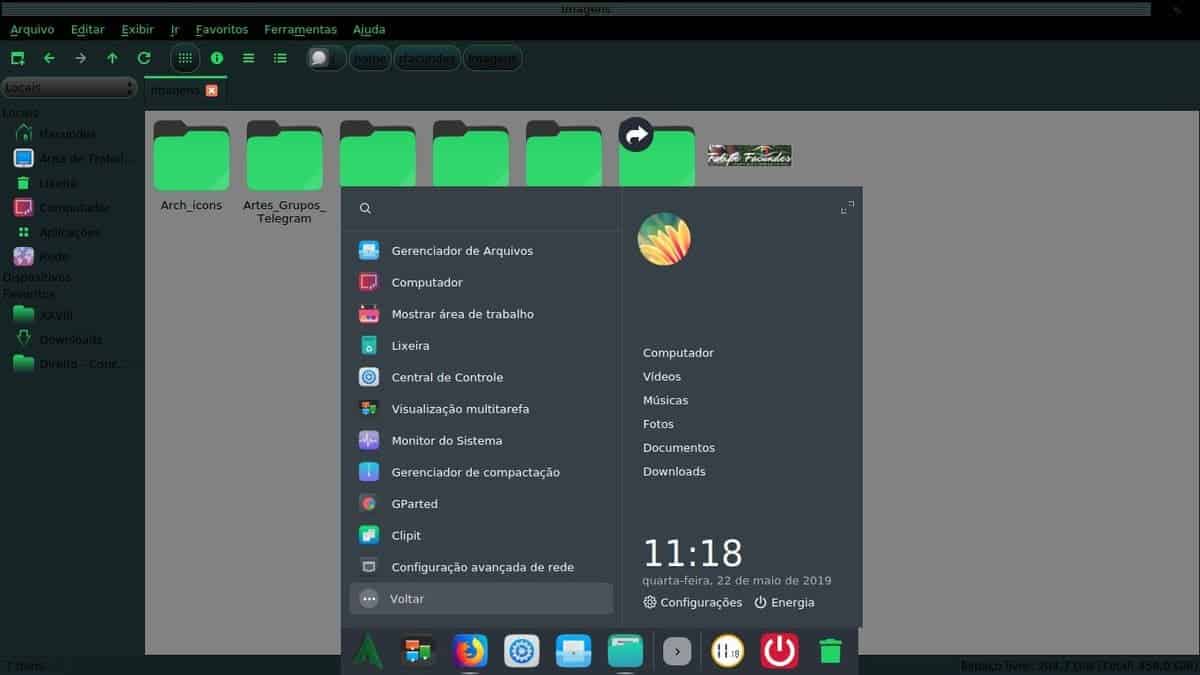 The FF-BlackGreen is one of the most popular dark color schemed Lubuntu themes for Linux. It is fully compatible with the LXDE desktop environment. It has a bright green accent to it. Sometimes the black texts on the dark panel don't catch the eyes. But apart from this, the overall user interface is very bold and focused.
The folder icons are nicely themed so that it matches the color of the theme. OpenBox window manager is also themed in this package with support for both GTK2 and GTK3 applications.
12. GruvBox Icon Theme
---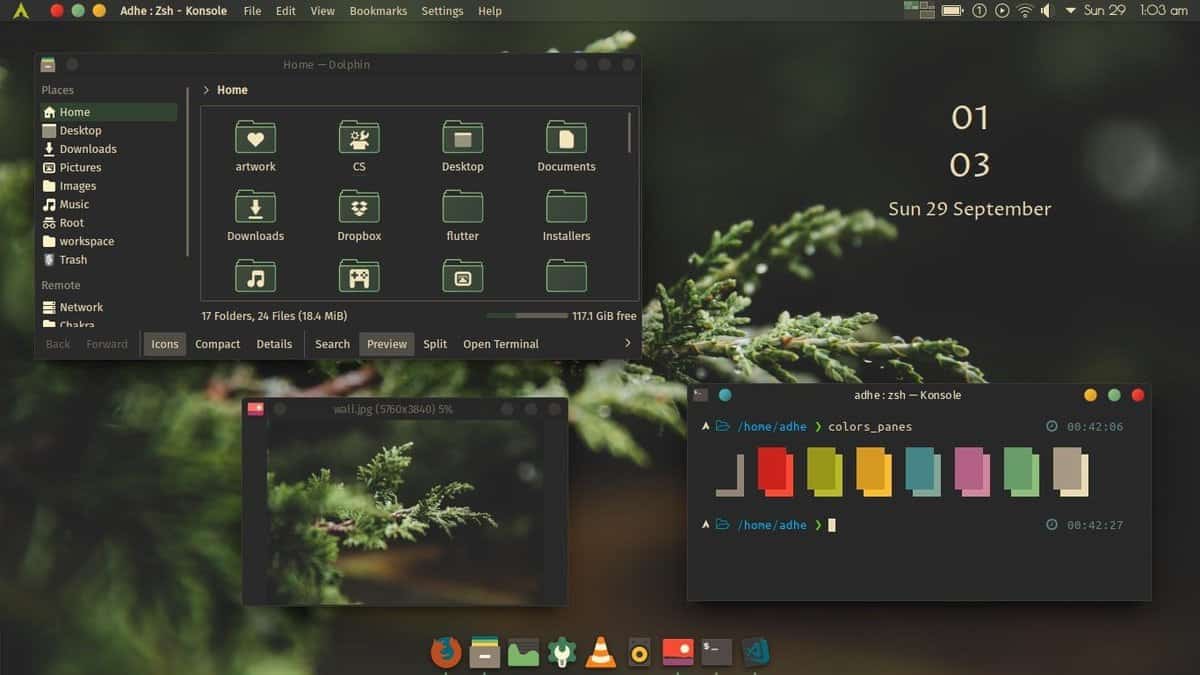 Linux theming remains incomplete without proper icon packs. The default icons of the Lubuntu are not cool looking at all. This is why the icon packs come into play. GruvBox is a gorgeous icon pack for LXDE themes. It has a bunch of colorful and flat icons for almost all the common applications.
The folder icons and the control panel icons have a linear look, which is pretty classy. Through the application icons are derived from the original Papyrus icon pack, the creator of this theme has tweaked them a bit to be compatible with all the software.
13. Alette
---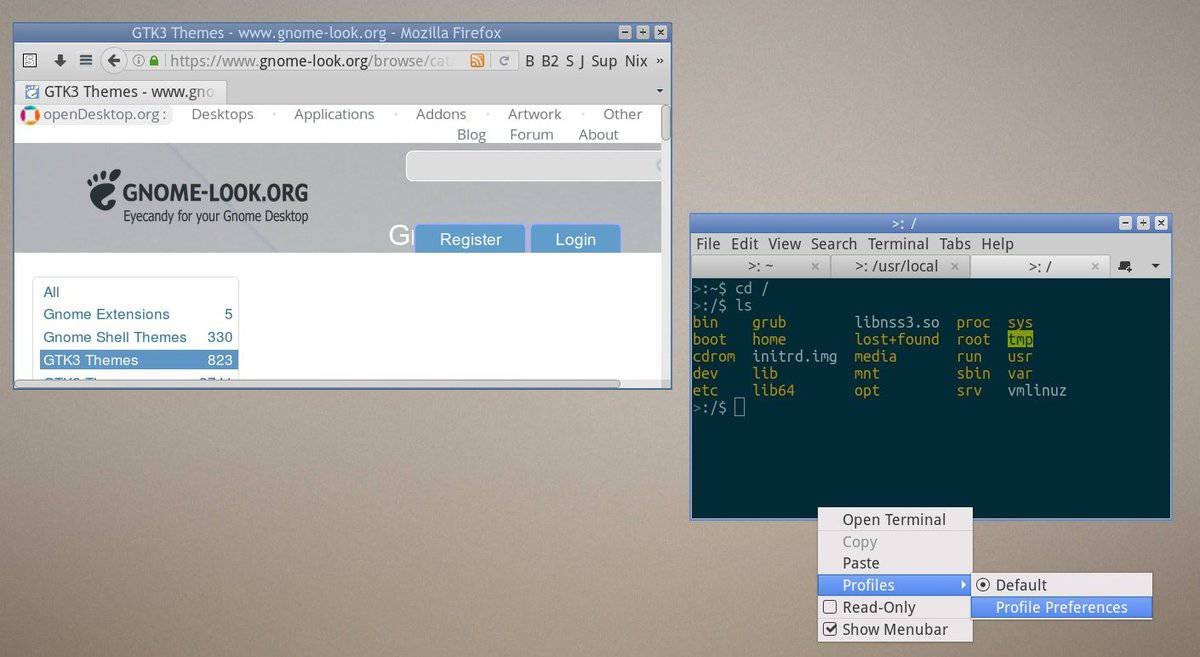 Alette is a simple yet minimalist theme for the LXDE desktop. It supports the OpenBox window manager, which is the default window manager on the LXDE platform. It provides a whole user interface-wide theming support.
This theme also supports the GTK2 and GTK3 applications. The vanilla or stock look of this theme is a little bit old school. But if you configure this with some third-party icon packs, your desktop may go to a whole new level.
14. Cyana 3D II
---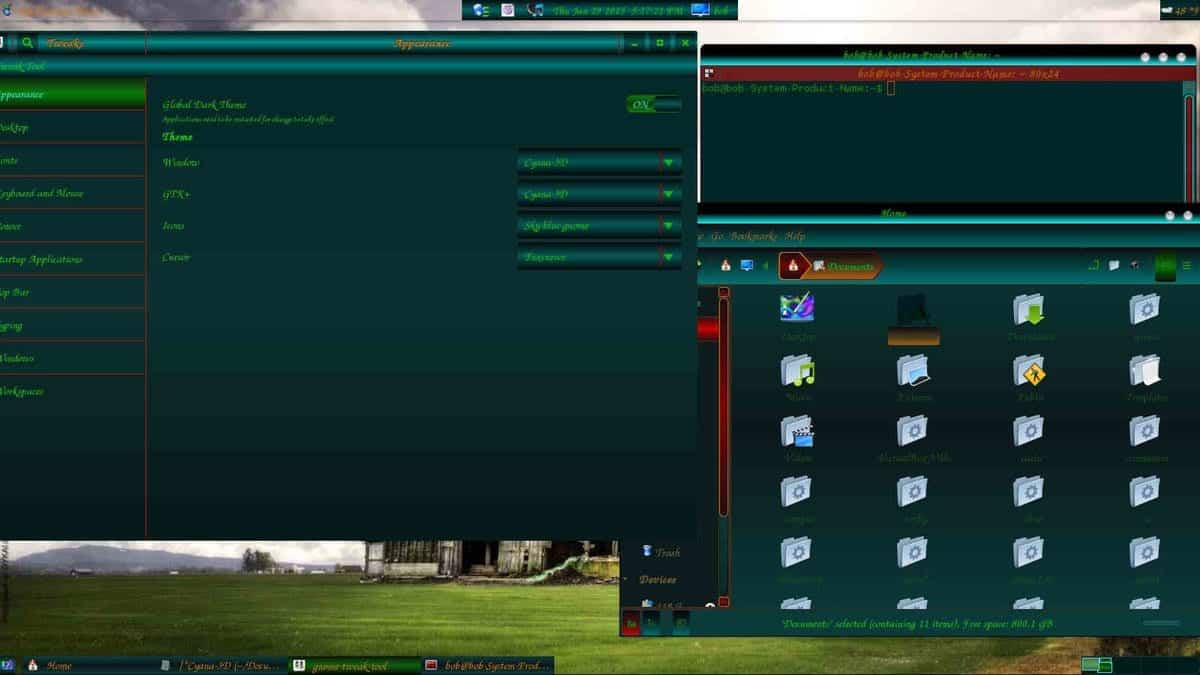 Cyana 3D II has a different approach to Linux theming. It didn't go to a traditional flat look. Instead, it brings a 3D pop to all its elements. This design language brings more depth to the overall user interface. However, some people don't like these kinds of looks.
Just like the name, this theme creates a cyan schemed ambiance to your entire desktop. Cyan is such a color that brings an adequate amount of darkness and brightness to the look. The people who have a great fascination for colors and want to experiment with new looks, then this theme is for them.
15. Zukitwo Dark Reloaded
---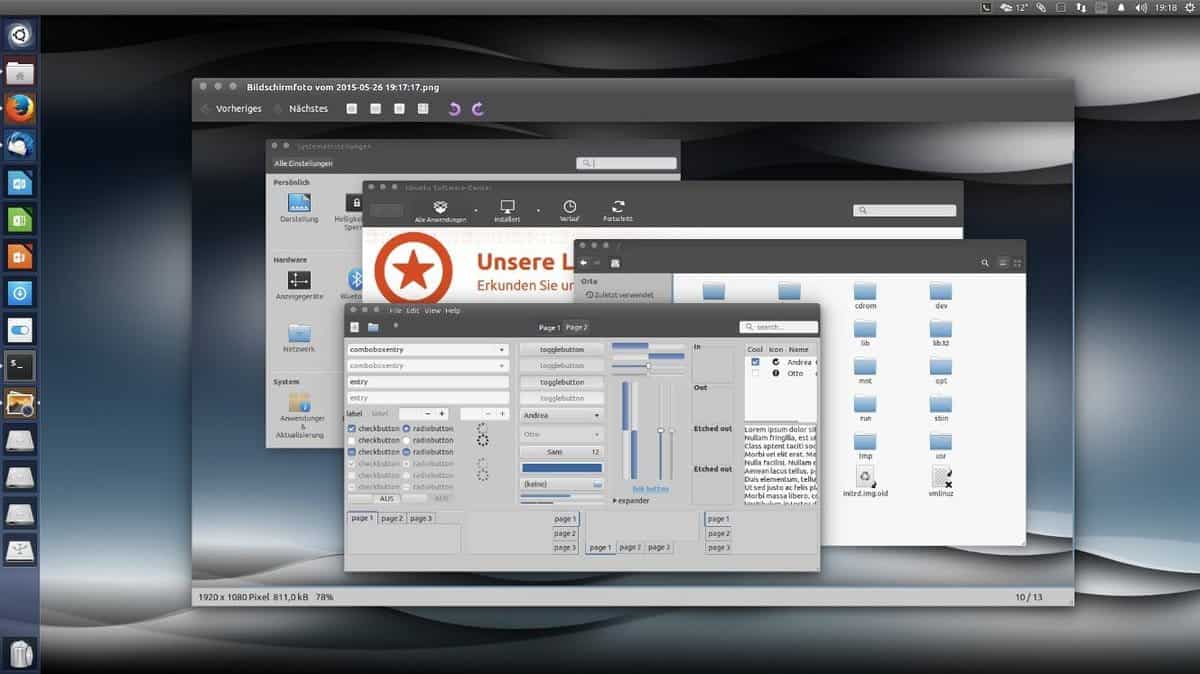 This theme is a direct modification of the Ambiance theme from the default Ubuntu installation. So you are going to experience the classic Ubuntu look into your LXDE desktop environment no matter in which distro you are in.
The theme modder added a dark color scheme into the user interface and derived the launcher design from the popular Vertex theme for Linux. This theme supports GTK3 applications, but you have to install the GTK 2 engine to run this theme properly.
16. METROux
---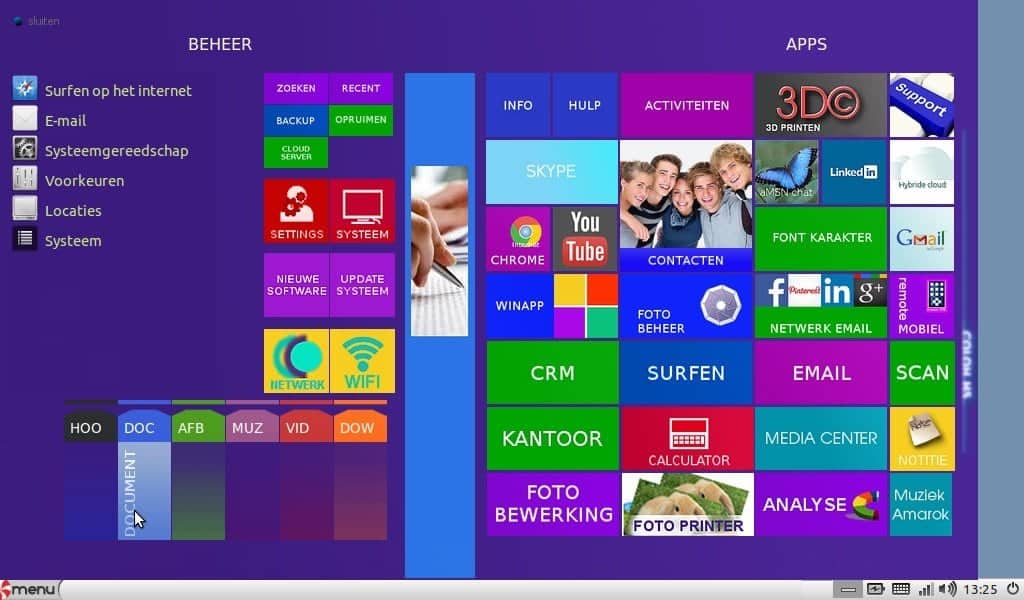 This theme will remind you of Microsoft's ambitious Metro UI, which was first adapted into Windows 8. Though the Metro UI is almost dead now, this theme will let you bring that classic vibe into your Linux. This theme is specially optimized for small display devices.
The devices that support touch screen functionality will get a special advantage using this theme. It needs the GnoMenu platform installed if you want to have the full experience. The app launcher has the apps arranged in colorful tiles though the tiles don't support the live info feature for now.
17. Win7-like Aero
---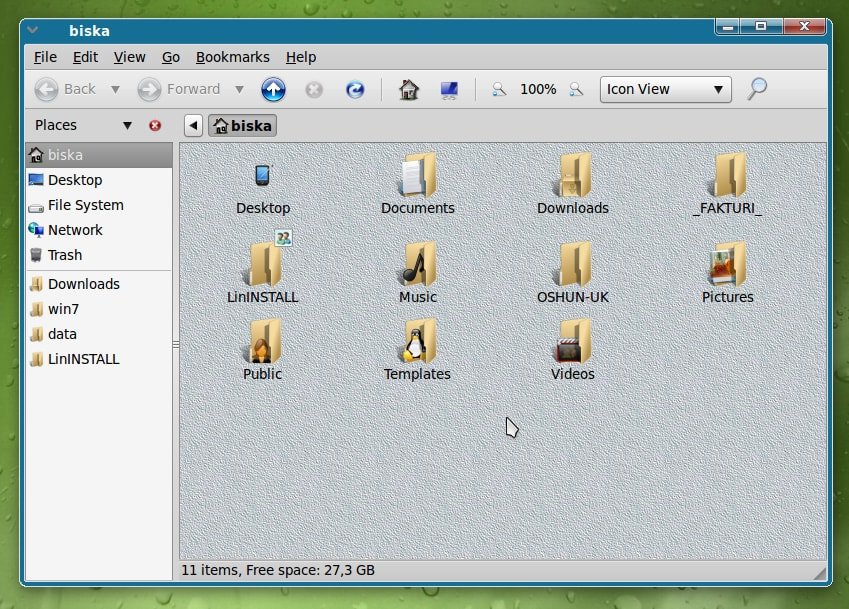 This theme is a bit aged. But Win7-like aero frame and button theme will bring that Windows vibe into your Linux desktop. It was created for the GNOME desktop environment. But later, the developer tested it on LXDE, and it worked fine with some changes in the script.
The theme has a bluish tint on the frames, just like on Windows 7 or Vista. The title bar buttons exactly look like those on the Aero theme by Microsoft. Though the developer pulled out the progress bar design from the KDE distro, it looks almost similar to Windows. There are many modern themes for cloning Windows 10. But if you want a bit classic look, then this theme is yours.
18. Lubuntu Shadowplay
---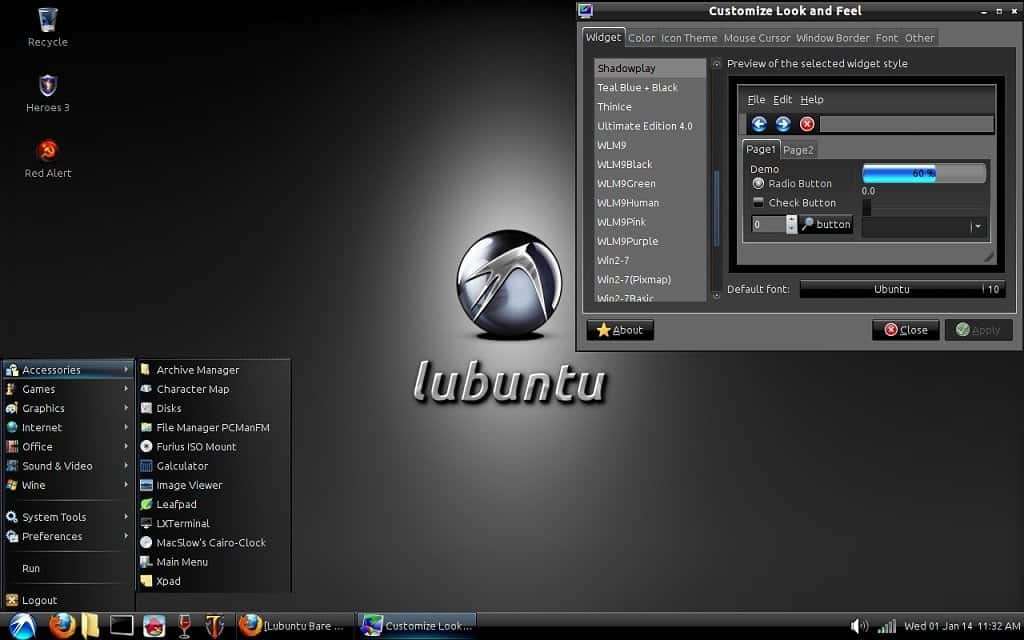 This is one of the nicest-looking Lubuntu themes out there. But this theme works on other distros running the LXDE desktop environment. Lubuntu Shadowplay is based on the Carbon Gold theme. But this theme is extremely modified, and it doesn't look like the original theme.
The theme is completely dark with cool light gradients. This is why it looks like a game of light and shadow. Maybe this is the origin of the theme's name. The buttons have a nice touch on them. The progress bar doesn't have a typical flat design. Rather it has a fluid-like design and has a depth into it.
19. CircleGame
---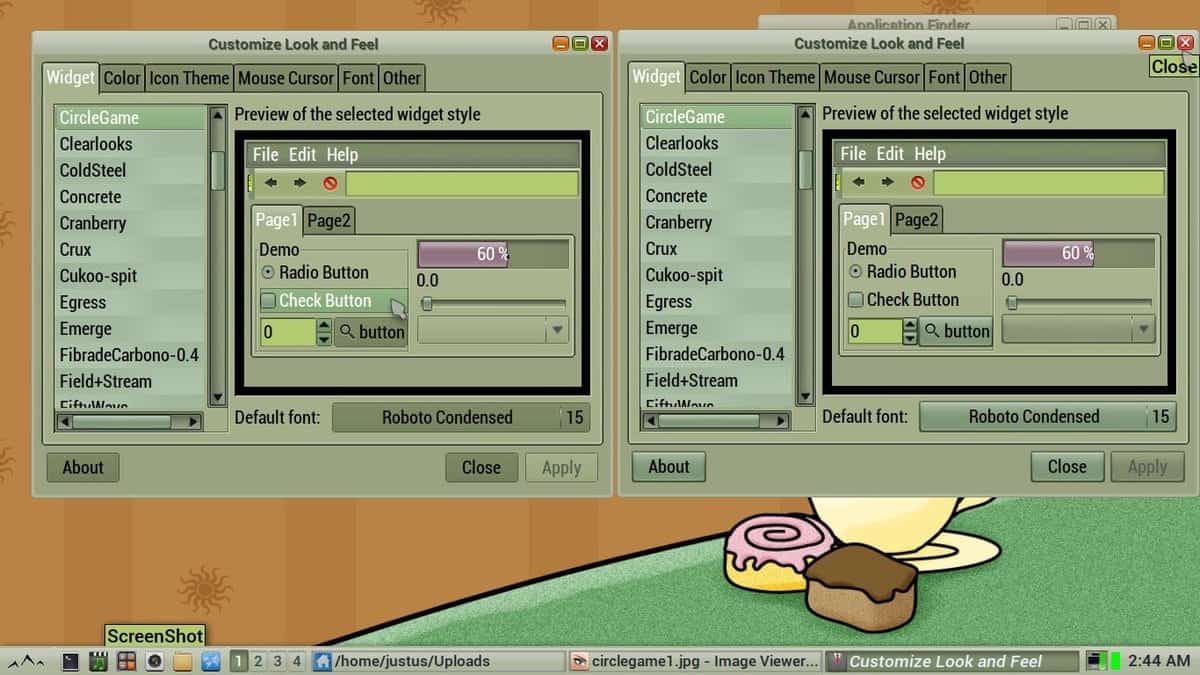 I am sure that this is not the most professional-looking theme out there. But it's really beautiful. Some people love this kind of cartoonish theme. The developer created this theme based on the look and feel of the spring season with some low-poly design.
The subtle green accent is eye soothing. The overall design brings a retro vibe to the desktop. The creator has recommended some icons and wallpapers to use with this theme that you will find on the download page to get the complete spring setup.
20. Sage
---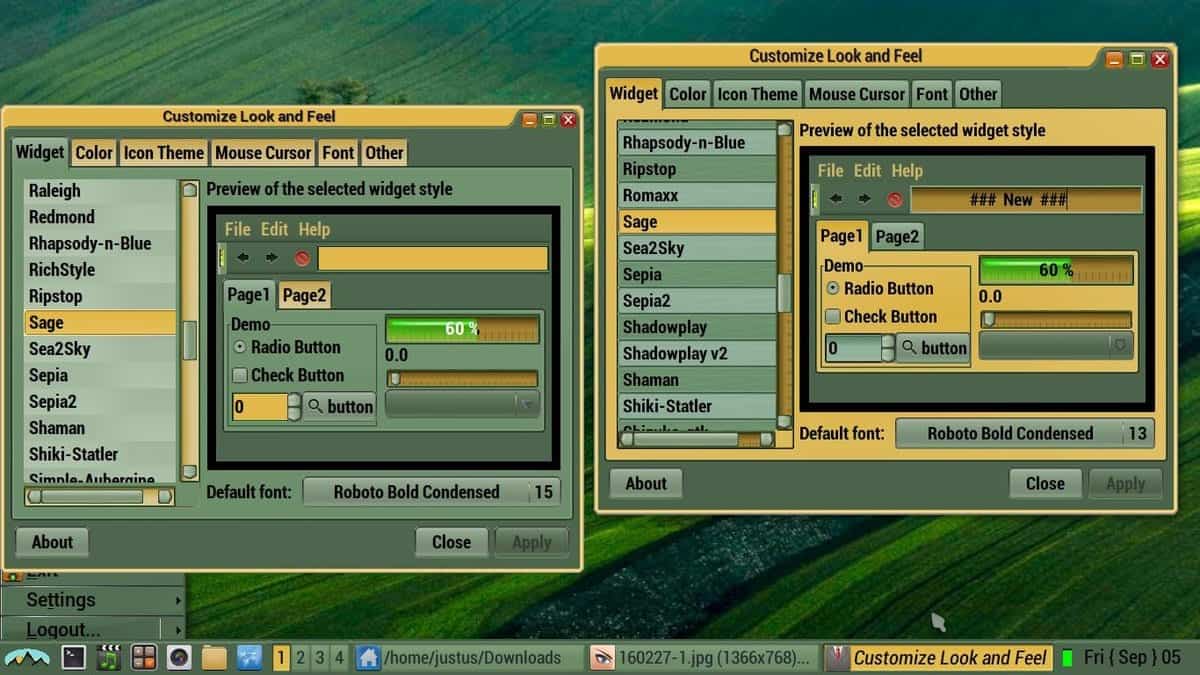 The bright and colorful theme named Sage will completely blow your eyes. This can be your next LXDE theme for your Raspberry Pi media center or your child's very own Linux system. And yeah, it is not a crime to install it into an adult's desktop. Moreover, these bright and bold themes are liked by many Linux users.
It is completely compatible with GTK2 applications. The yellow highlights on the green panel may not be the smartest idea, but the overall look and feel are nice. The buttons look like they came from Windows XP, while the borders and scroll bars are very thick and retro-looking.
How To Customize the LXDE Desktop Environment
---
LXDE desktop environment was intended for the low-end hardware. To keep the default LXDE look lightweight and simple, they sacrificed a little bit from the looks section. This is why you can use some third-party LXDE themes to customize the LXDE look and make it more beautiful. Customizing the LXDE desktop environment is simple as water. By following the checklist provided below, you can make your desktop unique and elegant.
Customizing the OpenBox
---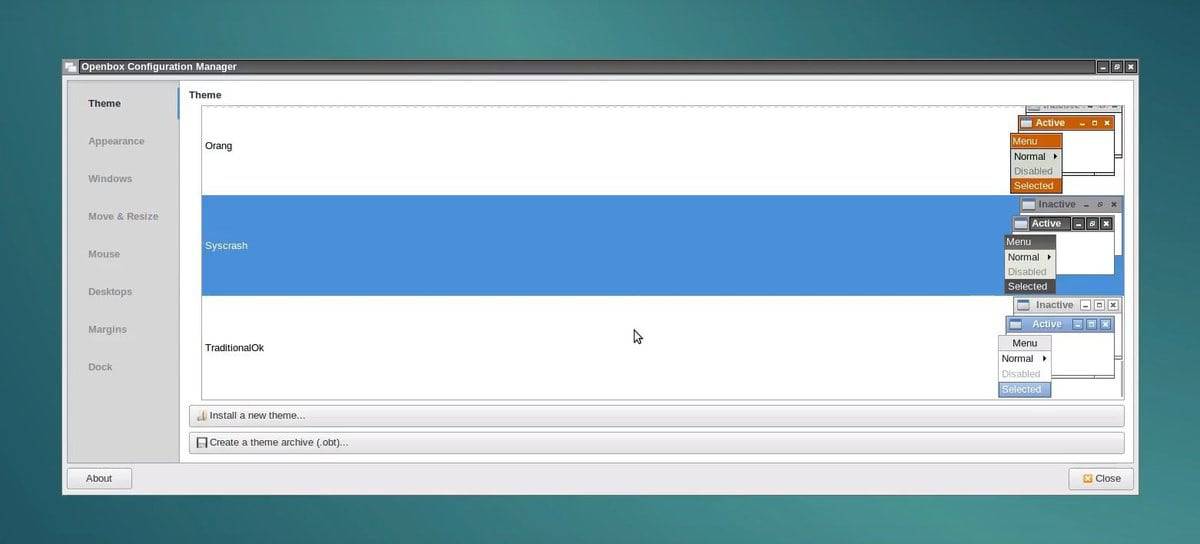 LXDE desktop environment uses the OpenBox window manager by default. The window manager theme creates the base of the overall look and feel of your desktop. Apart from the default window manager theme, you can download and apply some other third-party themes for OpenBox.
The above list of themes has some cool OpenBox themes to get started with. LXAppearance tool will help you with changing the OpenBox theme. LXDE has got another tool named OpenBox Configuration Manager. From there, you can change the appearance, mouse cursors, move-resize, dock settings, etc., of the installed window manager theme.
Changing GTK Themes
---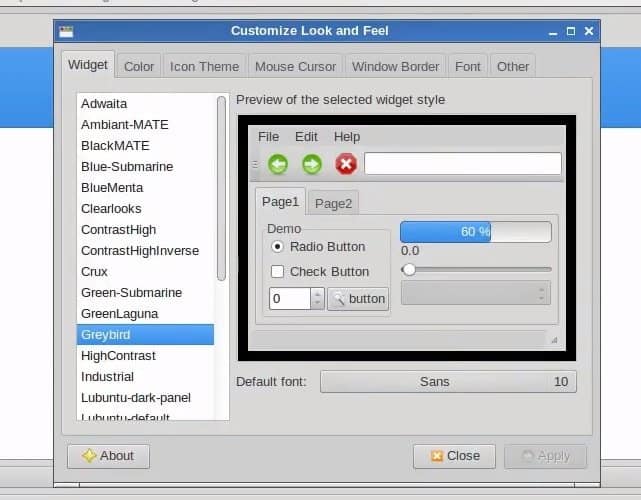 LXDE desktop manager uses the GTK+ toolkit. This is why all the GTK2 and some GTK3 themes are compatible with this desktop environment. You can change the GTK theme to get customized effects on the applications. LXAppearance will let you install the GTK themes for the applications. You can also edit some other parameters by using that tool.
Editing the Panels
---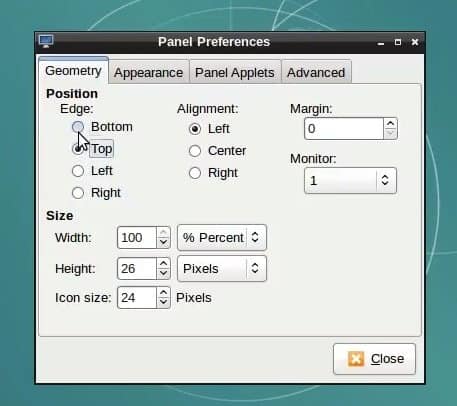 Editing the panels will boost up productivity. Besides, it will create more depth into your customization. However, most people are indifferent to edit the panels. You can open the panel editing window by clicking the mouse's right button on the panel. You can move your panel to your desired place and can change the size, opacity, and background of the panel.
Applying Icon Packs
---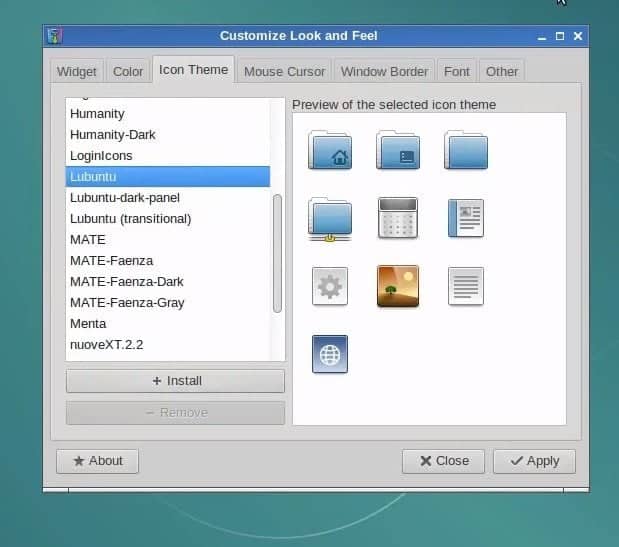 By downloading and applying third-party icon packs, you can change the look and feel of the LXDE themes. If you can match your icon packs with the overall theme, you will get an eye-soothing look. But before downloading an icon pack from the internet, double-check whether the pack supports all the common applications or not. LXAppearance tools will let you apply your desired icon pack.
Final Thoughts
---
Some people doubt the potential of the LXDE desktop environment. They think the LXDE themes are outdated, and they don't look good. Yes, most of the themes are outdated. But that doesn't mean they don't look good.
As you can see on the above list that the themes are nice. Besides, by customizing the LXDE desktop properly, you can make your low resource potato PC look and works like a charm. If you have any LXDE theme recommendations, then don't forget to comment below and let others know. Happy customizing!