Time is the eternal thing in human life. Everything can wait; come back with new songs even after being lost forever. Sometimes it may appear to be the starting of a new horizon from being completely exhausted. But it doesn't matter how hard you try, the time you spent away is lost forever. That is why all the progressive people out there use their time wisely to build a pyramid of self-establishment. Initially, it all starts with the division of time, and ensuring maximum use of time is only possible when you know what to do and what not to do. Previously people used to rely on hand notes for reminding tasks, but in modern days, apps like notepads, android reminders, to do list apps for windows, etc., have taken place.
Best To Do List Apps for Windows PC
---
Even when fully aware of the importance of time, maintaining punctuality can sometimes seem like a tough task. In this instance, a to-do list can be the cream of the crop in your apps store. And the selection of a great to-do list app may bring a positive vibe to your day to day schedule. Here, in this article, we have covered the 10 best to do list apps for Windows PC out there, which can perfectly utilize your time. 
1. Todoist
---
This app is remarkably trouble-free to handle. Everything in the app was not utterly inherent, but it can organize tasks into separate projects. It also has a great syncing capability across all of your devices. That surely makes it more special and a handy to do list app for Windows PC.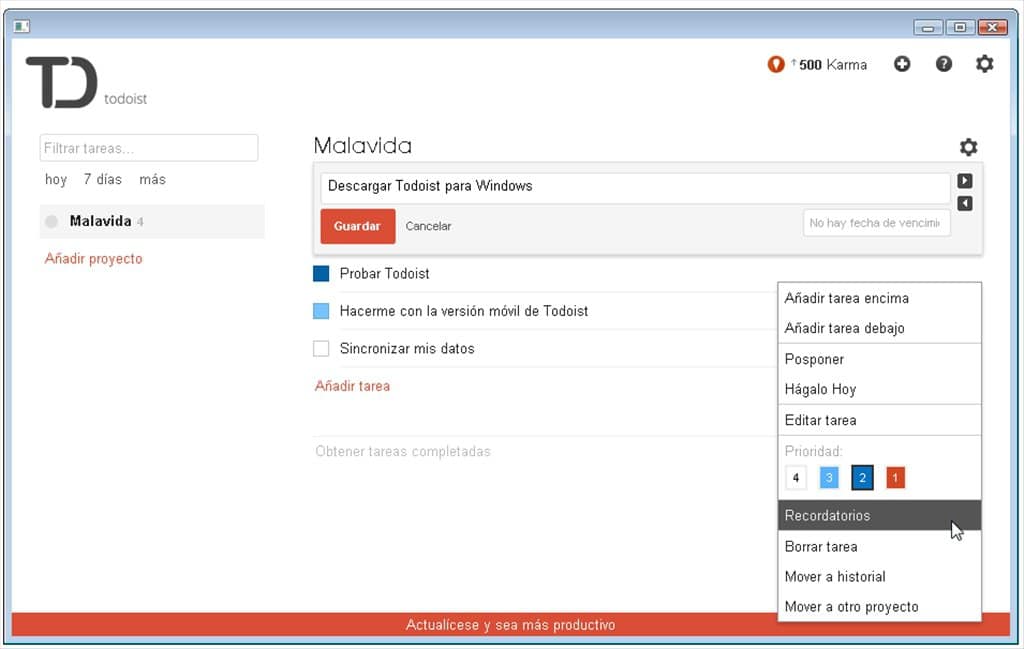 Important Features
Scheduling tasks that can easily be shifted when due dates change. 

Notification alarms, rescheduling, and forwarding emails are available.

Help in prioritizing the tasks at the priority level.

It concedes a group of people to combine, add tasks to projects, and notes regarding the tasks.

You can attach documents or screenshots, create projects, setting tags, sub-tasks and comments, and so on.
Pros:  Simple, flexible interface, and integrated with a lot of apps.
Cons:  In the free version, the projects are limited to only 5, and you can't add descriptions to tasks. Sometimes buggy. Label managing is hard.
2. Microsoft To-Do
---
This is a cloud-based tool for managing and tracking personal tasks. Describing it as its "one integrated and secure note-taking app''. Microsoft replaced Wunderlist with its to-do application, which was very popular among the users. Like other Microsoft 365 apps, the only thing you need to use the platform is just a Microsoft account. However, you can pick the desktop app for Microsoft to-do if you want.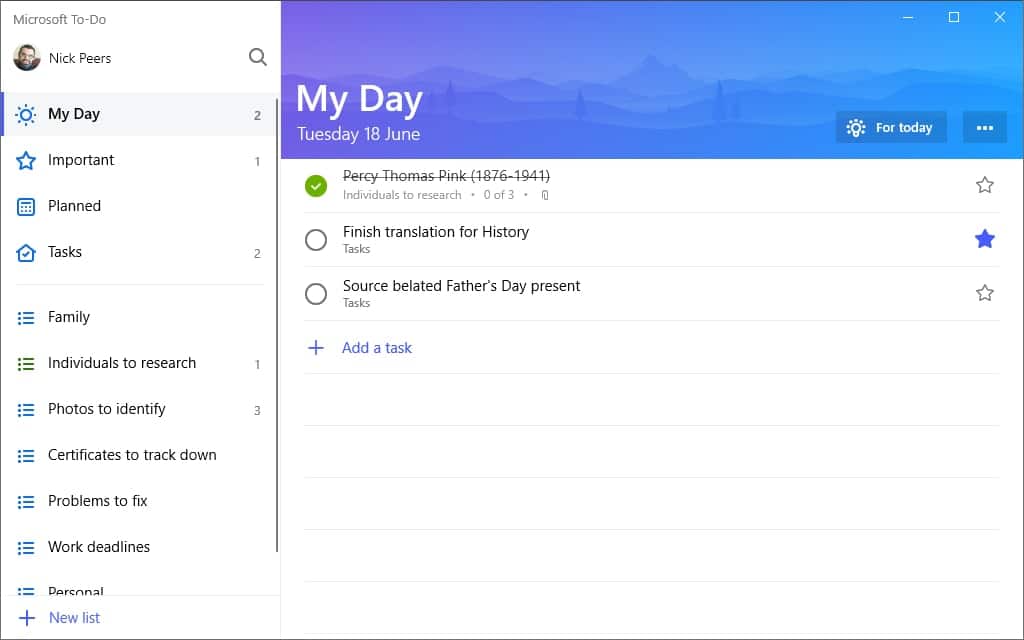 Important Features
This app allows you to attach to-dos, notes, and even due dates.

It enables you to add the items to the "My Day" section, which helps you stay up to date.

You will get the option of Push Notifications if you manage shared lists. 

It enables you to add the To-Do widget with reminders and tasks. That will make things easier for you.

Microsoft to-do allows up to 25 MB of files to be uploaded.
Cons: A consistent daily reminder has become a headache for the user as it's a bit annoying, and compared to Wunderlist, its performance isn't top-notch yet.
3. TickTick
---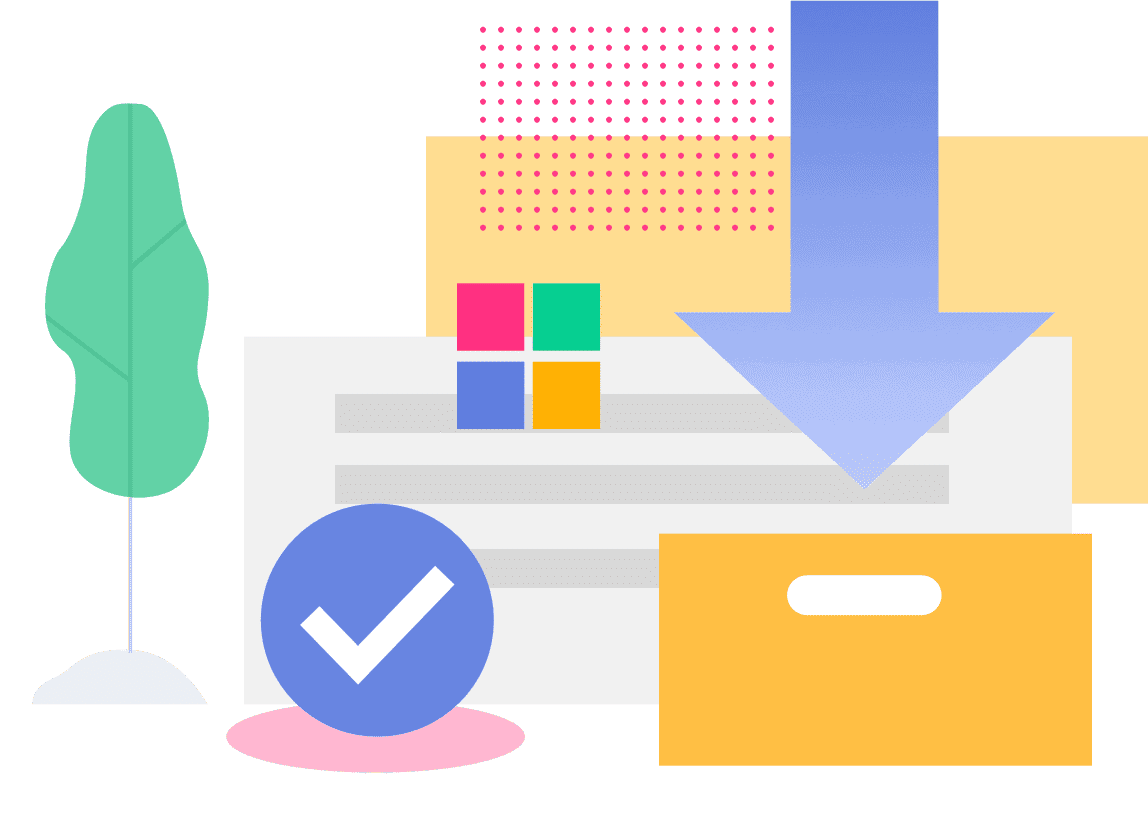 TickTick is a traditional GTD style task manager with a nearly identical interface to todoist. Certainly, the app is very comfortable to use. If you need something of light collaboration, then TickTick is a decent option for you. Use of this do-to list app for your Windows PC can bring the best result out of your expectation.
Important Features
This app allows you to add descriptions, set reminders, set the order of to-do's, calendar view, smart lists, repeat tasks, scheduling time for subtasks.

If you only want to see tasks with a specific tag, you can filter your calendar and break down each task by priority.

This app offers you to create tags and create lists from the tasks.

Like Todoist, you can create customized lists here. That leaves you the option of changing and refining at any time.

This app has multiple colored masks that make it incredible.
Pros: Very cheap to use. Moreover, it's a lightweight app with a powerful performance. You can create smart lists, delegate assignments, manage sub-tasks, and attach images.
Cons: The free version offers only nine lists and doesn't offer any extra features. Creating a camping template is not that easy and sometimes adding metadata to a task is a bit problematic.
4. Trello
---
Trello is a product of Fog Creek Software, formerly known as Trellis. It's one of the best to do list apps for Windows PC, but its user interface is a little complex. But if you have the experience of using a kanban board before, you will face no complexity at all. Instead, it can become your favorite one.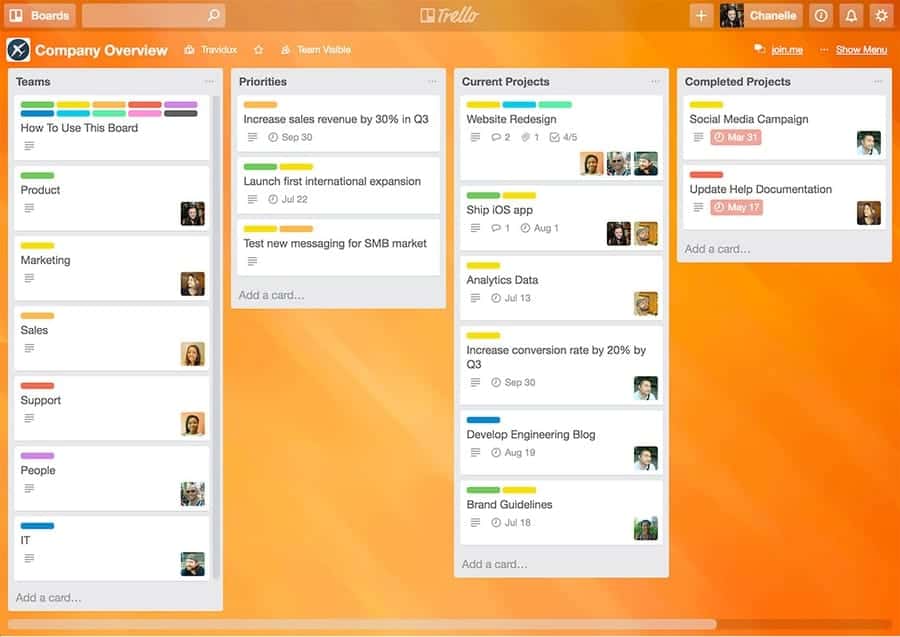 Important Features
You can use it personally or invite coworkers, associates, and family to collude.

You can add files and upload videos in this app.

Trello helps you to install explanations, labels, checklists, due dates, attachments, and more.

Attachments can be up to 250 MB, which is pretty satisfactory for a regular user.

You can add the positions to your cards and display them on an interactive map.
Pros: All the tools and features of the Trello desktop app are available to users for free, and certainly, you will get a fast and better full-screen experience. It offers you custom card & board buttons.
Cons: This app is buggy, and the performance of the desktop version is lower than the web version. Similarly, it can not accept input from the tablet and pen, which is a major disadvantage.
5. Monday
---
Monday is an online task management application that was formerly known as depluse. This app has an excel spreadsheet look-alike interface. It gives a flexible and transparent way of managing your work.  'Work the way that works for you'. It also empowers agents and team members to make important decisions together.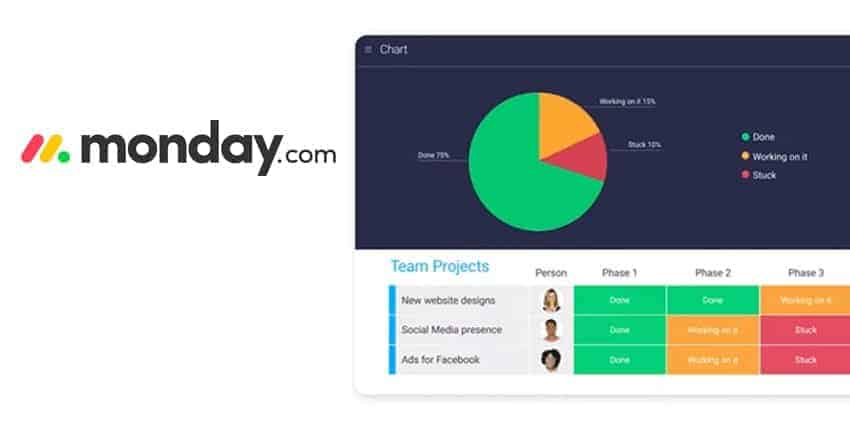 Important Features
You will get features like Calendar view, timelines, map views, advanced search, time tracking, and many more.

This app offers in-app automation and s

upports integration with other platforms.

You can use a kanban board view also; a

 lot of options for add-ons are available.

With this app, you can share specific information with external guests like freelancers and clients.

The app offers four different pricing plans: Basic plan, Standard plan, Pro Plan, and Enterprise.
Pros: Best task management app for teamwork. You can modify almost every single option. Easy to navigate between different screens. This app offers a great support system.
Cons: Very confusing pricing scheme. The app can't track project goals easily. Important features, like calendar views, are not available with cheaper subscriptions. 
6. Any.do
---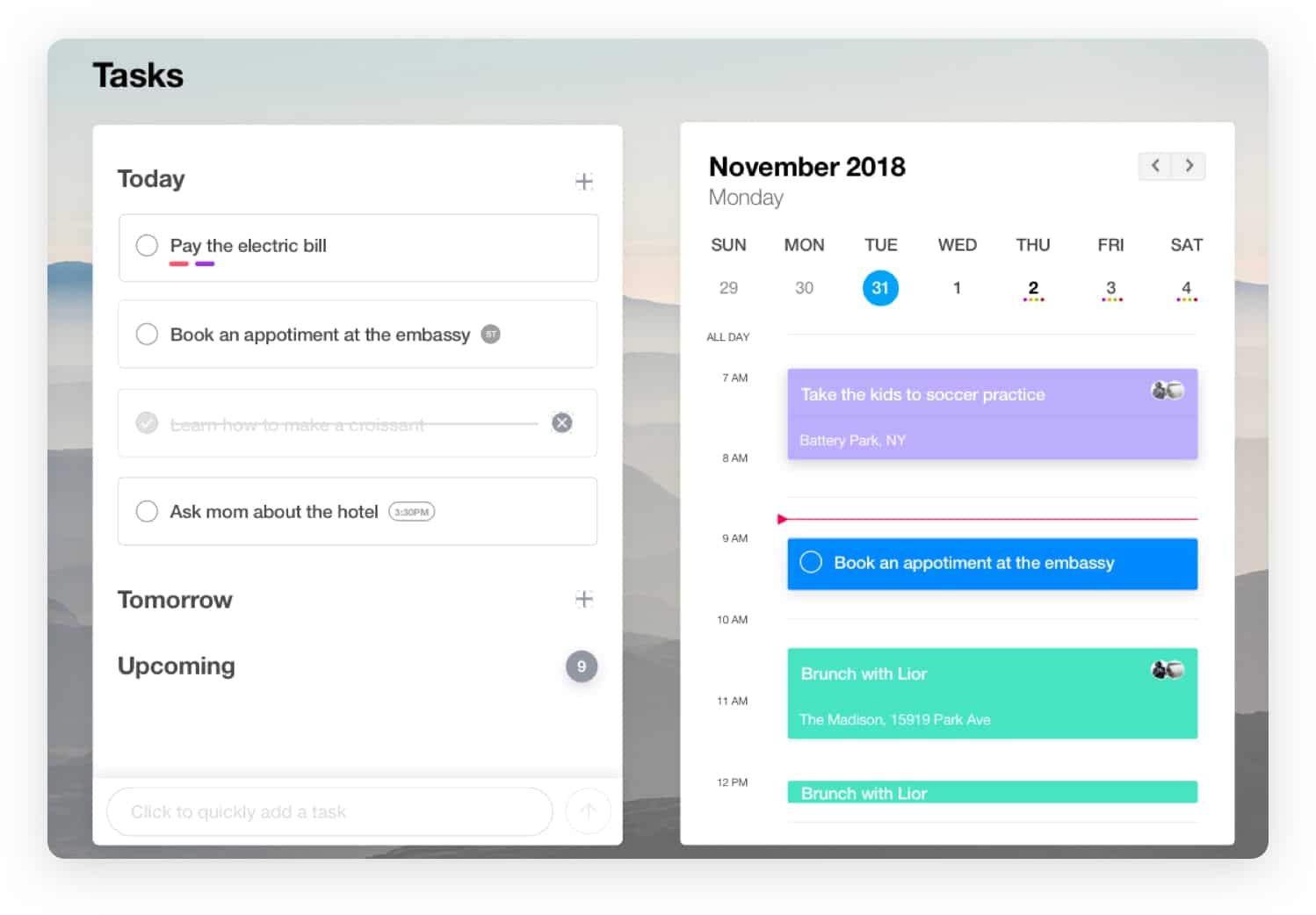 Any.do is a cloud-based task organizing app that offers a distinct series of features alongside its availability on various platforms. With a multi-device sync feature, any.do offer a very user-friendly and simple dashboard. 
Important Features
This app has an amazing snooze feature.

You can print the list of your tasks on pdf and share it with whoever you want.

The app offers Location-Based Reminders.

This app permits synchronizing it with applications like Outlook, Yahoo, iCloud, Google Calendar, etc.

You can add attachments to a task with sub-tasks. Most importantly, y

ou can also customize themes and recurring Tasks.
Pros: With a simple, minimalistic professional design, it is very easy to use, an incredible time-saver, and great for scheduling random events.
Cons: This app is not the best option for those who enjoy using features like tags, labels, folders, subtasks, etc. It does not offer multi-user capability.
7. Google Tasks
---
For a very simple and smooth experience, you can go with Google Task. Although it could not do justice to the name of Google. While other apps have come to the doorstep of customers with much more advanced features, Google Task is still far behind them. But because of its availability and Google's reputation, this can be among the best to-do list apps for Windows PC.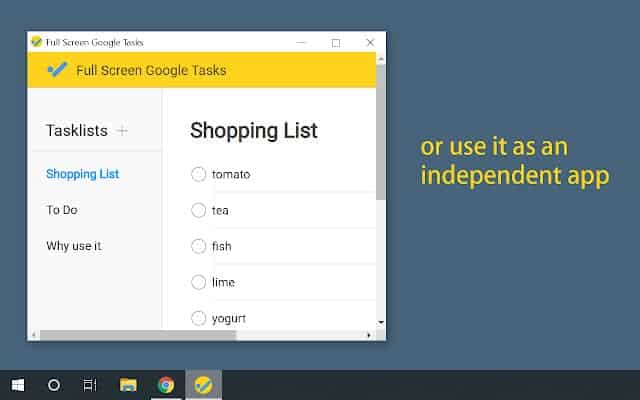 Important Features
This software helps users create several lists, attach dates to objects, apply sticky comments to the assignment, and create additional sub-tasks.

You can have subtasks, and you can have Google Tasks as an extension on your browser.

Import Google reminders into Tasks. And make your browser more effective for your day to day life.

You can set timers for your tasks and get notifications not to forget what's left.

Create repeating tasks to avoid the hassle of setting reminders every day. This app also very much integrates with email.
Pros: This is completely free to use. The notes can be copied, tagged, and modified. You can also search the notes. Moreover, it allows you to print the to-do list.
Cons: No shared lists. No way to schedule a daily task review. Similarly, no tags and attachments. Moreover, it lacks customization options.
8. 2Day
---
2Day can be a good option for you if you like simplicity. Although this app is not very popular, but its performance is satisfactory. This app offers you a very flexible and visual way to manage all of your projects, either individually or with a team.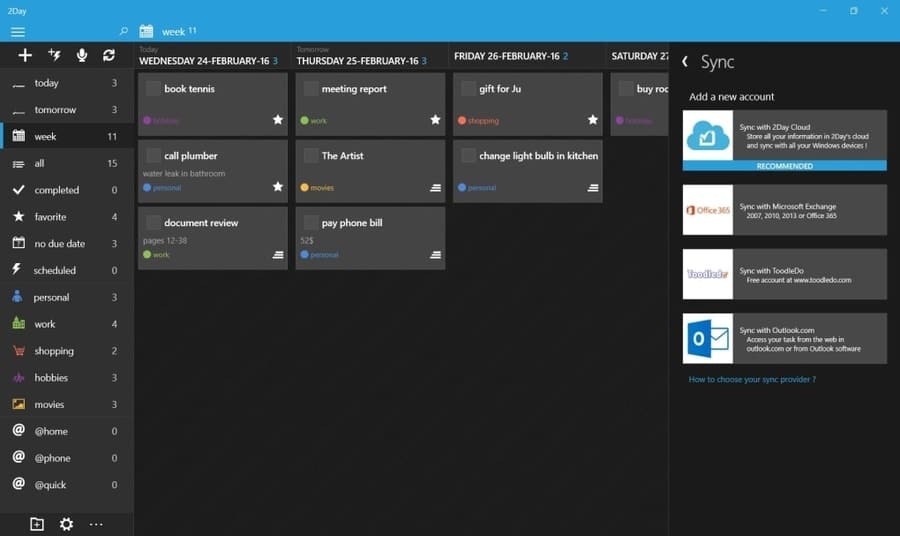 Important Features
You can a

ttach reminders to make sure you don't forget any tasks and sync them to all of your devices.

2Day offers you voice text input to add new tasks and reminders.

A live tile is available to pin anything on the screen, and t

his app offers powerful sorting options.

You can edit or postpone any tasks at any time. That saves you from getting unnecessary interruption.

This app allows you to synchronize it with applications like Outlook, Exchange, Office 365, iCloud, etc.
Pros: With a very simple interface, it's incredibly easy to use and has an eye-appealing Windows app.
Cons: It has no time associated with the due date for tasks. Not enough features available. If you are planning to organize loads of projects, then it's better not to go for this one.
9. Joplin
---
Joplin is a very organized, open-source note-taking and task manager. It can be a handy alternative to any famous to-do list apps. Though Joplin is mainly a note-taking app, it can effectively fit into your Windows PC. Especially if you are not a person who prefers staying busy with the internet all the time.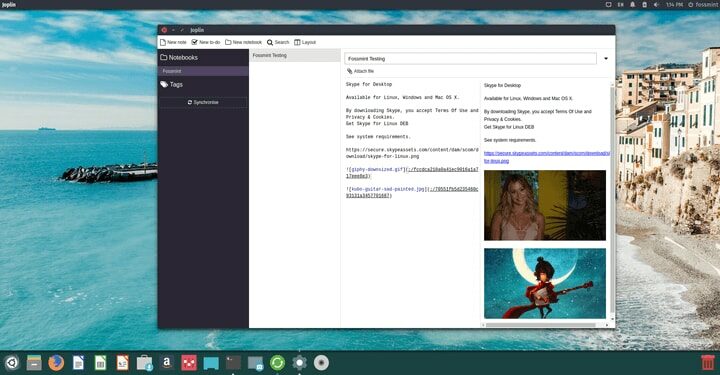 Important Features
Joplin is offline first. So, even without any internet connection, you will always find the data available.

You can search, copy, tag, and modify the notes and easily attach files like images, pdfs, docs, etc.

It provides support for alarms in mobile and desktop applications to boost up the mobility of your work.

This app offers an end to end encryption and

 always updating and customizable.

Perfect for keeping your notes in sync across all your devices.
Pros: Synchronization is quick. And reliable cross-platform with commercial providers. Provides offline activities and very less expensive.
Cons: Very buggy. Not a complete to-do list app. It needs a lot more features to become one of the bests.
10. Nozbe
---
Nozbe is a product of the Nozbe Michael Sliwinski company, previously known as apivision. The popular GTD method inspired it. If you are struggling to manage all of your projects properly and searching for the best to-do list app for your Windows PC to assist you out, then Nozbe is there for you. Moreover, you can use this app personally or with your team, in the workplace, or on the go to get your projects done quickly and effectively.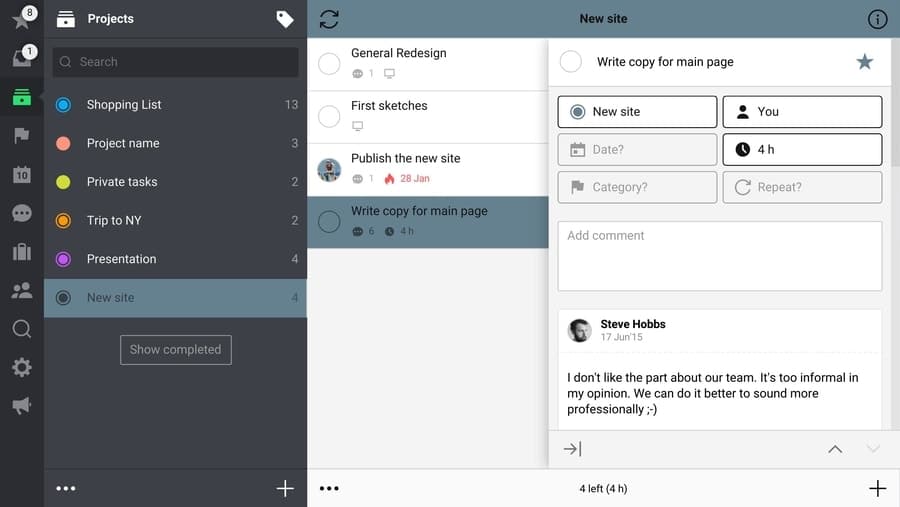 Important Features
You can set deadlines, categories, and responsibilities for your project. So, you don't miss anything important.

You are allowed to add tasks by using #hashtags quickly. 

Nozbe handles recurring tasks and prioritizes tasks with deadlines.

You can invite people even without an account to work with you and your team.

Nozbe offers great features like ratio and productivity reports to measure personal and team productivity.

Offers great features like comments, mentions, admin/guest roles, attachments, and categories to manage emails and documents associated with the project.
Pros: Offers incredible mobility and consistency. It gives you an inbox option. You may connect several activities and delegate multiple tasks to more than one user.
Con: Too expensive. In the free version, you will be restricted to a max of 5 projects. This app offers no two-factor authentication.
Our Recommendations
---
No matter what you are searching for since the term perfection is a myth, I think going with the term 'nearly perfect' is the wisest option available for picking something of use. When you're looking for something free of charge, nothing can be a better pick than Microsoft To-Do.
But if you are in search of something versatile and consistent in performance and spending some money is not a matter of fact, and you just need the best to-do list app, then you can choose any of Todoist, Any.do, or Trello. You can also pick Nozbe if business management is your main concern.
Final Thoughts
---
Every person in the world is tying their lives in the chain of time. From ancient times, people have resorted to various means to make good use of their time by gradually arranging their tasks.
Therefore, using a to-do list is nothing other than a reflection of it.  Its use has the potential to save our busy lives from becoming a mess. I have tried to review some of the best to do list apps available for Windows PC with this in mind.
But if you feel something is missing, feel free to share that in the comment box. And don't forget to mention the name of the app that you think should have been added to the given list of the best to do list apps. I believe that using an effective to do list can make your day to day life more exciting and dynamic.