Did you just get bored playing the common games on your smartphone? To enjoy your free time, you can do something innovative and good to boost your intelligence instead of playing random games. Well, I am talking about trying the best trivia apps to give some tasks to your brain. Basically, the trivia apps are not always like the games we commonly play. These apps are developed with several puzzles and Quizzes that require your intelligence more than your skill. Sounds interesting, right? If yes, then keep your eyes attached and learn about something significant.
Best Trivia Apps You Can Enjoy on Your Leisure
---
Trivia apps can be of different types. Some are about the quizzes, while some assign mini-games that you need to play with your brain. On AppStore and PlayStore, you will find tons of trivia apps and games, but you may not like all of them for sure. We have checked many and chose the following ten apps as the best. We tried to select apps from different categories, and hopefully, you will love enjoying these games in your leisure.
1. Psych!
---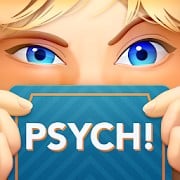 Psych! is a fantastic game if you want to give yourself and your friends some fun challenges. This best trivia app from Warner Bros. International Enterprises is surprisingly fun to play and learn new things. It is an online trivia game, so you will never be out of exciting and fun questions.
This game is a great way to spend some fun time with friends and family, even when they are far away. Besides, Psych includes a new guessing game from the famous comedian Ellen DeGeneres. It also lets you play with DeGeneres herself.
Important Features
All the games in Psych have thoughtful answers. It eventually makes the game fun and exciting.

This game is playable via Zoom. You can have fun seeing your friends struggling to answer.

It comes with lots of decks from which you can pick and play trivia.

The game interface is quite straightforward and effortless to navigate.

You can directly add Ellen's bot to your game and make it more fun.
Pros: This app contains lots of creative and funny questions. Moreover, it is available for both Androids and Apple Devices.
Cons: It contains sexual innuendos and is not appropriate for kids under twelve.
2. Who wants to Be a Millionaire?
---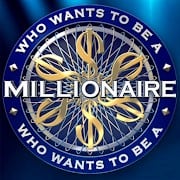 The official Sony Pictures Television brought to you the best trivia app, "Who wants to Be a Millionaire?" It is the most popular show on Sony Television and the official app of the show. Just like the show, this app contains questions with the same voice as the host. This app will eventually give you a feeling that you are on the actual show.
You can also enjoy a full trivia session anytime at any place with it. Moreover, this game displays the prize money just like the actual game. Meaning, you will get points as money if you answer a question correctly.
Important Features
This app simply contains lots of trivia categories like music, sports, and more.

In this game, you will unlock various new cities and play there. Apparently, it makes the game even more realistic.

The questions are mostly taken from the actual show.

The background sounds and sound effects are similar to the actual quiz show.

It indeed features the classic lifelines of the game, such as 50-50 or phone a friend. You eventually can unlock many famous people and ask them the answers.

This game has a leaderboard where you can see the daily stands of your friends and family members.
Pros: It has an offline mode and is perfect for on-the-go entertainment. In addition, it is a kid-friendly game, and you can let your child play it worry freely.
3. Trivia Crack 2
---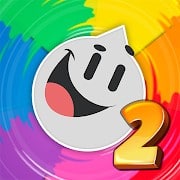 You can prove yourself as an intelligent person with Trivia Crack 2. This exciting brain game will challenge your brain with questions from tons of categories such as sports, TV shows, movies, and all. Not only that, but you can also compete with your friends and family to find the most intelligent person.
Trivia Crack is also an excellent app if you have kids. This kid-friendly app could be a fun way to introduce them to the world and history. Moreover, its magnificent user interface and animations will keep you entertained even with the most challenging questions.
Important Features
All the trivia questions are well organized. Apparently, hard questions won't appear suddenly.

It features a "Tower Dual" mode where you can play against another person.

This game not only gives you exciting rewards, but it can also take rewards back if you choose the wrong token. It makes the game eventually more challenging.

It is free and available for both Android and iPhone.

There are leagues every week where the top twenty persons get incredible prizes.
Pros: You can team with your friends and play against other teams. Besides, it gives missions to keep you attached when you are alone.
Cons: The game consumes more space of your device memory.
4. Jeopardy
---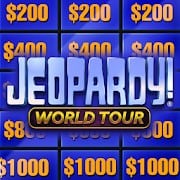 Now, you can enjoy America's one of Jeopardy's favorite quiz shows with its official app. This is the best trivia app that can provide the same level of excitement as the reality show. A great thing about this app is its appearance. Apparently, the whole interface of the game will undoubtedly remind you of the actual TV show.
Moreover, you can travel the world, play in different cities, and win more rewards in this trivia game. So try this game if you want to spend some exciting moments as a reality show participant.
Important Features
The questions are primarily from the actual quiz show to provide you more accurate experience.

It indeed comes with a training mode. Apparently, you can train your brain for quiz contests or learn about new stuff.

There are lots of categories in the game. You can choose a category and get trivia on that topic.

It also contains the original soundtrack of the show and the voice of the host Alex Trebek.

This trivia game has an offline mode. You can play it anytime, anywhere with no hassle.
Pros: You can play this game with your friends and family and earn a place on the leaderboard. Plus, lots of events and tournaments will keep you hooked up.
Cons: This app is relatively big in size.
5. TRIVIA 360: Single-player & Multiplayer quiz game
---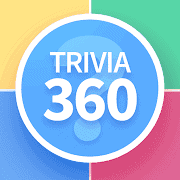 How about an excellent brain game app that will improve your cognitive skill and instant intelligence? TRIVIA 360 is a free quiz game, and it will equally help you boost your brain and participate in any IQ challenge. In addition, you will find a lot of puzzles to solve, which are in different categories. Likewise, there will be classic 4-answer questions, true/ false questions, landmark riddles, flag, quiz, and much more. Let's see what more it will offer.
Important Features
The interface of this game is very smooth, and anyone can take control of it.

The players can simply try the questions from their selected mode and check the right answers.

You will also find options for both single-player and multiplayer.

There will be a leader to check other players' performance in this game.

This game indeed counts the time down, and you have to finish the task in the following time setting.
Pros: The game offers daily challenges in different subjects and categories. Moreover, you are free to customize the game setting and enjoy both online and offline modes.
Cons: The question gets repeated sometimes.
6. Sporcle
---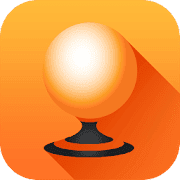 If you are looking for the best trivia apps packed with the best quizzes, then Sporcle fits your choice perfectly. Moreover, there will be thousands of demanded and inventive trivia games. Likewise, from sports to literature and entertainment to religion, a quiz is specially designed for everyone. Besides, you can enjoy browsing 15 different categories, choose a random quiz, and start your play. Also, as you will enter the correct answer, it will pop the right spot in a flash.
Important Features
The game certainly scores your performance in every quiz and keeps the information so that you can track it easily.

It indeed shows more in-depth statistics of your performance in each round and how you beat others in the quiz.

Whenever you write a wrong answer to the quiz, the app will also take a few seconds and silently judge you.

You can simply compare your scores and read the comments of other players.

It is easy to create an account and go online to have more fun.
Pros: You can comment on the quiz you participated in, rate them, and invite others. Additionally, it lets you connect with your friends online and post the results on Twitter, Facebook, and so on.
Cons: This game doesn't save your username or password, so you might face issues while logging in from other devices.
7. PopcornTrivia
---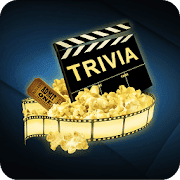 Why not enjoy your movie night in a whole new model? Well, Popcorn Trivia appeared with some excellent features like challenging your mates, testing your knowledge, or you can even become the host of the gaming show and earn bonus points.
Moreover, it would be best if you used a variety of movies of different genres to enjoy your gaming show. Indeed, you can earn your ranks from a crew member to a strong studio head. If you are already interested, check out the features below.
Important Features
You can simply pick any movie from a comprehensive collection and of all genres.

There will be tons of challenging questions to test your intelligence.

You will also find the questions deliberately designed with true cinephiles.

You can quickly encounter a wide variety of questions and tons of puzzles to solve.

This game certainly brings new movies every week so that you can enjoy parties on your own.
Pros: You can use the bonus points for your lifelines in complex questions. Besides, most of the answer grants trivia bits of your favorite movie.
Cons: During song questions, the song starts to play a little late, and sometimes, it doesn't show the percentage.
8. TRIVIA STAR – Free Trivia Games Offline App
---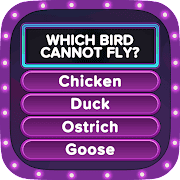 TRIVIA STAR is specially designed for trivia addicts and quiz heads. It has appeared with the best trivia games, and as you start to level up, it becomes more complicated every time. In addition, the game offers daily bonus points, and you can use them to get a hint and win a challenging level. Moreover, there will be dozens of trivia categories, and you can easily choose your own for multiple-choice questions.
Important Features
You have to answer all the multiple-choice questions, and the clock will be counting your times.

There are more than 60 categories like animals, music, sports, TV shows, science, general knowledge, and much more.

The game is fun, entertaining, and educational, and it offers two daily questions.

The game indeed offers more than 1000 levels of quiz games.

To complete the game, you simply need to answer at least 10,000 trivia questions.
Pros: You have to complete the level in single-player mode or multiplayer mode. Besides, you can enjoy this game both online and offline.
Cons: Some of the pictures in question come of poor quality.
9. SongPop® 3 – Guess The Song
---
SongPop® 3 has a unique approach, and it will get you the real music clips of your favorite artists. Likewise, you can enjoy real music from Billie Eilish, Ariana Grande, Cardi B, Justin Biber, classic tunes, etc. Every time you need to answer the quiz by guessing the correct artist and song title.
Furthermore, as you begin to level up, you can win exciting prizes, and if you want, you can compete in live games. Want more to get impressed? Check the features below and start enjoying this game.
Important Features
You can simply compete with other players in both real-time games and classic async mode.

Here, you need to guess the song, and it will get you XP to unlock multiple features and rewards.

This game initially lets you build your playlist, and you can challenge your mates on your playlist.

As you level up your playlist, it offers unique items that show your music personality.

You can chat and send stickers too while competing with others.
Pros: There are customizable options for avatars with stickers, viny and unlockable frames. Moreover, you can progress via monthly music pass and enjoy fast-paced live shows.
10. Trivia Crack
---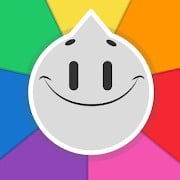 Lastly, I would like to suggest one of the best trivia apps that offers multiple-choice questions and lots of brain practice? Well, Trivia Crack is packed with some excellent features, and you can learn about sports, science, art, and so on. Also, the game offers fun tasks, and you can collect the characters by answering three questions in a duel snatch of your opponents. Plus, you can win the match by collecting all six characters at once.
Important Features
You need to answer questions to test your knowledge on your favorite topics.

Also, you can play in real-time and by answering them correctly.

In single mode, you can simply answer the questions nonstop to win.

Every right answer of yours fills the piggy bank in classic mode.

The game comes with questions in 20 different languages. So, you don't have to worry if you are not comfortable with English only.
Pros: The game indeed lets you create trivia questions, translate and rate them. Additionally, you can share your progress on social networks and chat with friends or random opponents.
FAQ
---
Q: What is the best free trivia app?
A: Psych, Trivia Crack 2, and Trivia 360 are the best free trivia apps of all time. All these apps are available for Android and iOS devices, and they come in different ways to provide you excitement and fun. If you are not a kid, Psych must be the best option for sure.
But people under 12 should try Trivia Crack 2 or Trivia 360. All these games come with excellent brain exercising games and quizzes, and they are addictive and will keep you engaging in your free time.
Q: Is the trivia app good for kids' cognitive skills?
A: Yes, trivia apps are suitable for kids' Cognitive skills. It is like a way to learn while playing. Also, brain games like these help kids develop their cognitive skills and decision-making abilities. Being a kid is the perfect time to learn more things and to develop their intelligence. And these apps help kids to think in many different ways while learning about many quizzes as well.
Q: Can trivia apps help adults to develop their intelligence?
A: Yes, trivia apps can help adults to increase their intelligence and common sense too. There are many quiz-type trivia games, too, that will eventually increase their general knowledge.
Besides, the brain games will help the adults improve their quick decision-making capability and quick point-catching skill. It also helps them to think out of the box and think differently. So, it is evident that trivia apps are suitable for adults.
Q: What is the best trivia app for kids?
A: Trivia Crack and Trivia Crack 2 are the best trivia apps for kids. These two apps from the same developer come with a kid-friendly interface and colorful theme. The tasks are also developed for kids especially.
And they are proven to help the cognitive skills of kids. All the Trivia apps are not particularly suitable for kids, and it's because of the theme and hardness of the questions and tasks. But these two games are perfectly suited for kids of any age.
Finally, Insights
---
Don't just keep your kids busy with cartoons and nameless games anymore. Try out the best trivia apps and help them in their cognitive development. Also, if you are finding something for you're;f, don't rush and try some brain exercise games from the list above.
However, before we leave for today, just give a reminder to share your experience of trying the apps I have recommended here. Also, don't forget to inform us about what kind of games or apps you love to learn. Thank you so much for being so cooperative.