If we spend a few minutes thinking about the old games we loved in our children, no wonder we will be nostalgic instantly. Among those old games, arcade games, K/O fighter games, and platform games cover the most room in our hearts. However, today, we are going to learn about the best platform games for Android. As we don't have those old gaming players and Android has come in our hands, it's the easiest platform to play games. And PlayStore brings tons of exciting platform games for you, and today, we'll talk about the best games of this genre available in PlayStore.
Best Platform Games for Android
---
Though platform games are one of the oldest gaming genres, new platform games for Android come with modern features and graphics. But all you may get in PlayStore won't seem to be playable at all. So, we spend hours finding out the games that contain some basic attributes to be up to your satisfaction. These attributes include graphics, sounds, platform design, modes, levels, stories, challenging issues, and many more. So, let's meet those games with their brief details.
1. Metal Soldier 2
---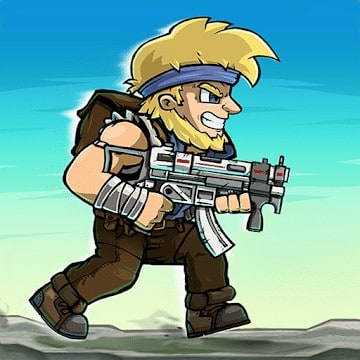 Play365 brings its flagship action style platform game for Android called Metal Soldier 2. It renders retro style in-game graphics and combat style. The controlling system is easy, and you will have to load your guns and shoot the incoming enemies. It brings out the memories and fun of classic 2D shooting games. You can also use different armored vehicles to apprehend your enemy's movements. The game is rated for 12+ age restrictions.
Important Features
Offers tonnes of different missions and goals.

You can fight with tanks, power mech, battle helicopters, etc., in both air and ground combats.

The game offers numerous characters to choose from as your hero.

It can be played without an internet connection, and the game supports Google leaderboards and achievements.

You will love its unparalleled shooting and action elements, so get ready to become the ultimate fighting machine.
2. Super Mario Run
---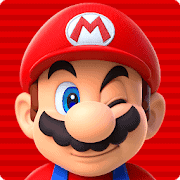 Don't tell me that you are not a fan of Super Mario Run. It's not believable at all. In fact, it is the best Platformer game for android that made our childhood awesome. However, you can now enjoy this game on your Android device. And believe me, it won't be less exciting than the childhood game.
Even the graphics, sound, and video effects really make it something else. Once you start playing this game, you won't understand when hours have gone by. However, you can look over the features of this game that you may not be aware of.
Important Features
You have to clear 24 courses so that you can rescue Princess Peach.

Remix 10 is a special mode of this game that includes 10 quick courses.

You have to rush over the platform to grab more coins.

The more coins you will earn, the more decorations you can bring to your building.

It is an online game, and so you will need an internet connection to enjoy this game.

You can build your own kingdom by collecting coins and toads.
3. Minion Rush: Despicable Me Official Game
---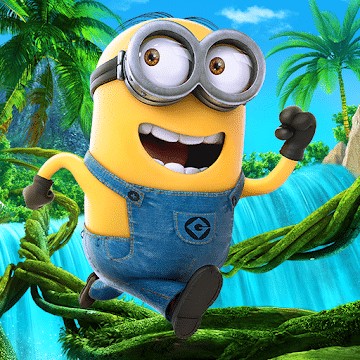 Get in the world of minions with Gameloft SE's Minion Rush, a runner style platform game for Android devices. It is free to play and offers heart-pounding adventures and challenges to overcome. This adventure game has a huge community of enthusiastic players.
New missions and upgrades are always available with regular updates. It is easy to play with simple movements like running, jumping, sliding, dodging obstacles, etc. So, get ready to join the exciting world of minions.
Important Features
Enjoy the epic running experience with different minion characters.

It offers exceptional graphics and sound effects along with eye-catching in-game locations.

The game offers lots of challenging missions with different difficulty levels.

You will be able to use numerous costumes with different perks, skills, and power boosts.

Offers daily missions that unlock unique rewards.

The gameplay is very addictive with logical level-ups and skills upgrades.
4. Rayman Adventures
---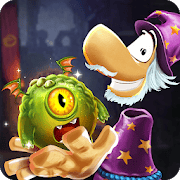 Presenting you to Rayman Adventures, a game full of excitement. The Incrediballs are waiting for you. The mesmerizing forest is unstable without the historical eggs. You have to search for eggs all over the game world. You will enjoy the fairy tale world tour with Rayman and his friends. This platform game will give you the experience of different cursed castles, mystical lands, legendary Olympus, and much more. You can also grow your holy tree to unfold new levels.
Important Features
You can play more than 55 playable characters as Rayman, Globox, Barbara, or Teensie.

This game has over 200 amazing levels.

You can roam around 7 adventurous worlds.

The game offers you 320 individual Incrediballs.

You can also create music in Beatbox mode.
5. BADLAND
---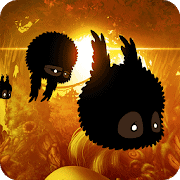 Here's Badland, a platform game full of adventures. This award-winning game will take you to the world of fantasy. The forest is designed with trees, flowers, and inhabitants. But something isn't right there. You will get control over one of the inhabitants to solve the problem. The journey is composed of various obstacles and traps. This game will provide you attractive graphics and high-quality sound effects. You can also enjoy yourself with your friends in multiplayer mode.
Important Features
This game has 100 individual levels for SINGLE PLAYER.

MULTIPLAYER mode allows up to 4 players on the same device.

It also has 23 levels for multiplayer mode.

You can create and share levels with the LEVEL EDITOR.

It supports game controllers and one-touch control.
6. Jetpack Joyride
---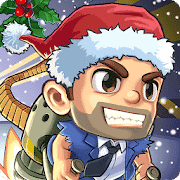 Developers of an insanely popular game called Fruit Ninja brought out another highly addictive platform game for Android. This arcade-style game with classic gameplay is titled Jetpack Joyride. Play as Barry in his epic journey to beat the wicked scientists in the game world. It is free to play and works smoothly on both Android phones and tablets. So get ready and join its huge gaming community.
Important Features
You will be using jetpacks to roam around the lab while dodging many obstacles and collecting endless coins.

The game integrates achievements, which makes it highly competitive.

You can personalize your outlook with numerous available costumes.

It offers a lot of challenging missions and levels to conquer.

You will be able to upgrade your jetpacks with different power-ups and gadgets.

The graphics and sound quality of the game are satisfactory.
7. Alto's Odessy
---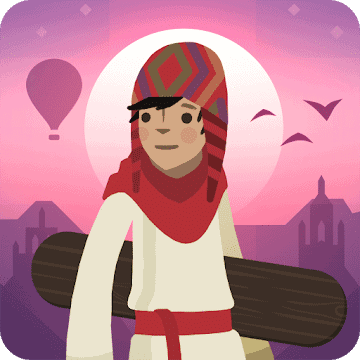 If you are looking for a cool platform game, Alto's Odessy is a must-try for you then. A magnificent desert is waiting for you with a lot of surprises. You can explore far away and reveal the secrets of the desert. Alto and his friends are waiting for you to join.
You will travel across canyons, dunes, mystical temples, and a lot more. The journey will let you experience rock wall climbing, lemurs escaping. Zen mode allows you to enjoy endless dessert settings without worrying about scores, coins, and power-ups.
Important Features
This game contains an amazing one-touch system for finishing 180 goals.

It has 6 individual characters with their own abilities.

You have a huge diversity of land with amazing visuals here.

You can enjoy weather effects like shooting stars, sandstorms, and rushing water.

Photo mode will let you capture the fascinating moments and share them.
8. Snail Bob 2
---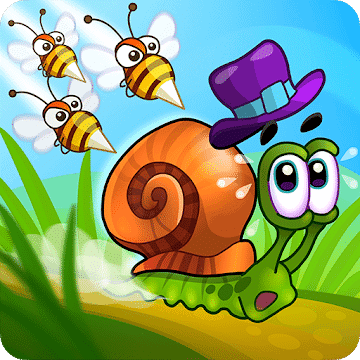 Another platform game for you, Snail Bob 2. All you have to do is to help Snail Bob through the journey. You have to get through the obstacles. Endless circumstances for you to pass. You can solve puzzles. In your missions, you can switch levels, generate different machines, move platforms. Just do not let Bob die during his journey. This funny offline game is definitely a good exercise for your brain.
Important Features
You have more than 120 levels within 4 individual worlds.

In this game, you can change Bob's outfit from tons of choices.

This game also has hidden jigsaw pieces, stars, and objects.

Offers amazing sound quality and graphics for a better experience.

You can play around places like Egypt, Forest, Space, Winter castle, Island, etc.
9. Cat Bird
---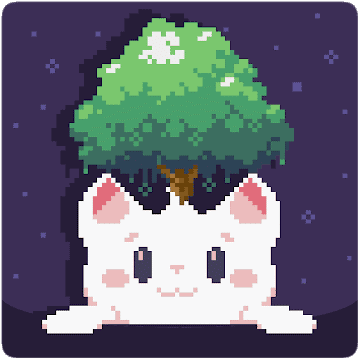 Cat Bird is a classic platform game for Android devices. If you are a cat person, then you will fall into it. You play as a cute cat in a difficult game world with lots of obstacles and traps to overcome. The game works smoothly in most of the Android devices running on Android 4.4 or later. You will love its retro style gameplay and soothing soundtracks.
Important Features
Offers more than 40 different levels and around 4 legendary boss fights.

Challenge your gaming skills in Time Trial mode.

You will love its classic in-game settings with spectacular pixel art graphics.

The game is equipped with achievements and leaderboards functions, which makes it more competitive.

The controlling system of the game is smooth and spontaneous.
10. Magic Rampage
---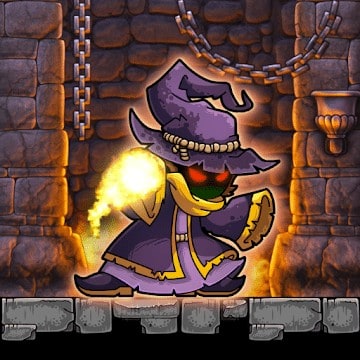 Let's get introduced to Magic Rampage, a fast and energetic platform game. The game provides you character customization. You can pick your class and select weapons accordingly. You can also change magical abilities. Here you have different bosses and enemies to fight with. Castles, forests, and swamps for the enchanting atmosphere.
You can compete with your friends and get a higher ranking. That will help you to get to the Hall of Fame. Weekly Dungeon will add extra points and rank. To win more weapons and golds, you have to play the survivor mode. You can even buy them from the shop.
Important Features
You can play 30 levels in competitive mode.

The game has up to 64 inventories.

Dark element based weapons are twice as destructive to enemies.

You can kill the minions automatically by killing the necromancer.

It can be played on two gamepads in one android TV.
11. Street Chaser
---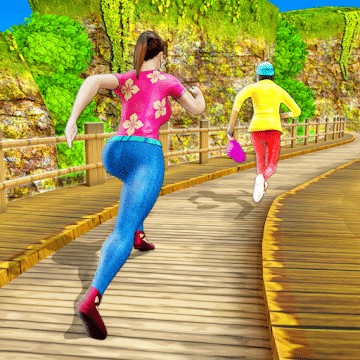 Running down robbers can be fun in the world of Street Chaser. It is an action arcade game for Android and optimized for both phones and tablet devices. The game runs in most modern devices and can be played in both offline and online mode. Play with your friends and online companions in numerous different missions. The game supports Google leaderboards and achievements that make it more competitive.
Important Features
Offers unique gameplay with lots of exciting objectives.

You will be chasing the criminals and their gang and hit them with different objects while chasing.

The game offers regular updates, bug fixes, daily and weekly rewards, and much more.

You choose your hero from dozens of heroes.

It features realistic sound effects and stunning 3D graphics.

The controlling system of the game is smooth and accessible.
12. Skater Kid
---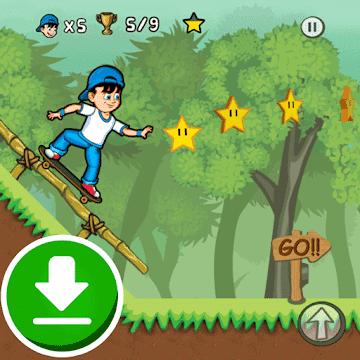 If you love to try another old days style platform game, Skater Kid can be a good choice. It is about a beautifully designed platform on what you have to run with your skateboard. You can practice supercool stunts while moving towards the ways of destination that are full of obstacles.
The best thing we found in this game is the graphics and colorful atmosphere. As it is a very easy game, you can just try it for relaxation and stress less time passes. Before fixing your mind on this game, you can check out other information about it.
Important Features
You can enjoy hundreds of exciting levels that are full of fun.

Try the survival mode if you want it to be more challenging.

Very realistic skateboard sound effects with mood-changing music.

You can customize the boards and choose one from different types of that.

This game will show the achievement list and leaderboard only when you are online.

You can choose and try different characters with multiple attributes.
Download
13. Victo's World: Jungle Adventure – Super Word
---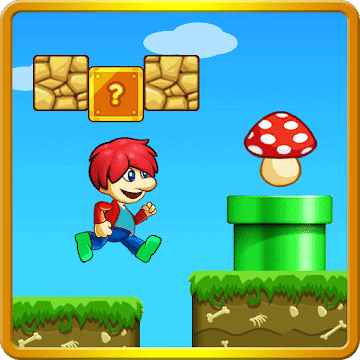 Lost yourself in the adventures of Victo's World. It is one of the most popular action-based platform games for Android. The game is optimized for both Android phones and tablets. Its gameplay style is similar to other platform games. You will just have to keep on track by jumping, running, sliding, and fighting with monsters and enemies. It offers interactive retro-style gameplay and features mesmerizing jungle settings.
Important Features
Offers more than 80 levels and 4 different worlds with spectacular environment settings.

The game is very addictive and features a lot of competitive tasks.

It renders eye-catching graphics and captivating sound effects.

You will be able to use numerous special powers, power-up items as you gain points and level upgrades.

It runs smoothly on most modern Android devices and uses limited system resources.
14. Blackmoor 2: Fantasy Action Platformer
---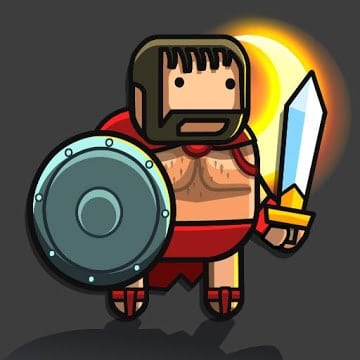 Blackmoor 2 is an excellent arcade-style platform game for Android. It features addictive gameplay with a mix of modern and retro style settings. The action game offers both story mode and online multiplayer mode with co-op and PVP challenges. You will need a stable internet connection for accessing multiplayer and dungeon sessions. To play the game smoothly, at least 1.5Gb of ram and Android 8.0+ are required.
Important Features
It offers a great game story with lots of stages to complete.

You can choose from different heroes and upgrade your heroes to gain superiority over enemies and other players online.

You can fight in solo mode, competing with the CPU, or challenge person to person with other players.

Team up with other players and dominate the game world with style.

Fight with weapons like swords and spears or dominate in bare hands and collect rare items to build your dungeon base.
15. PewDiePie's Tuber Simulator
---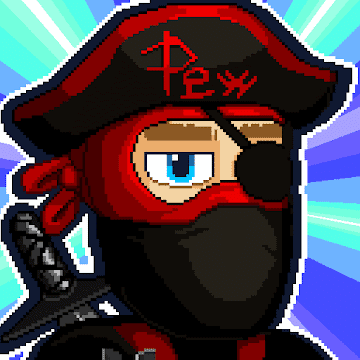 PewDiePie's Tuber Simulator is a classic retro style game for Android. It is optimized for Android phones and offers excellent offline gameplay experiences. You can follow the sensational PewDiePie and become a great Tuber on your own. It is voiced by PewDiePie himself. The game offers 2.5D visual effects, and it is completely free to play. You may face occasional ads in the game interface.
Important Features
You will be able to make gameplay videos and gather views for your content.

Comes with highly addictive minigames, such as PLAY PUGGLE.

The game provides lots of different missions and epic quests with numerous rewards.

It integrates easy sharing options, and you can also link with your friends and share in-game items.

You can also share your game progression and room set up online.

Includes complete support for Google leaderboards and achievements options.
16. Super Phantom Cat 2 
---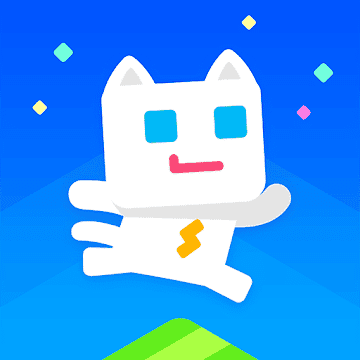 Didn't you ever hear about Super Phantom Cat? It is one of the most popular arcade games of all time. But the second version gains dramatic popularity over the first one. But you may not know that it's also a platform game for Android.
Here, you can just jump and run over the adventurous area with the magical cat, Ari. And Ari's journey is all about finding and rescue his sister Ina who has been killed by some mysterious phantoms. So, are you ready to start your journey with the best Platformer games for android?
Important Features
You can use some balloons to float over the woods and alps.

Just bounce and bounce again. The higher you can reach, the easier it will be to reach your destination.

There will be many obstacles like a wall, stone, metals, etc., that will appear before you, and you have to break them.

There are different characters, including a magician, guitarist, and dancer you can meet.

You have found out different mysteries and discover different checkpoints and levels.
Download
17. Ninja Arashi
---
If you want to play a platform based mixed RPG game on Android, then check out Ninja Arashi. You will be able to play as Arashi, a ninja with a vengeance who wants to rescue his son from the evil villain Orochi. It features high definition graphics and sound effects. The game offers a logical upgrade path and a rewarding system. You can perform extreme combat skills and use different kinds of weapons for being a legendary ninja. The following features will surely motivate you to play the game.
Important Features
It can be played without an internet connection in offline mode.

Features outstanding visuals and spectacular in-game environment settings.

The controlling system is easy, and you can also use supported Android gamepads.

Offers more than 3 maps and 45+ levels of gameplay.

You will love its single-player gameplay filled with challenging obstacles and fierce fights.
18. Super Bino Go 2: New Adventure 
---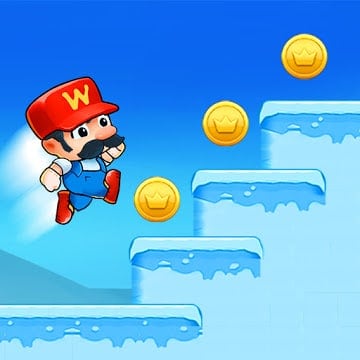 ONESOFT comes with Super Bino Go 2, which just blew up the platforms game lovers' hearts all over the world. This arcade-style adventure game is full of color and fun. The platform way is quite challenging, and you may think it will be very easy.
But that's not actually what you will find here. This funny game is indeed very challenging, and to be the master won't be very easy if you use the harder mode. Besides, the graphics of the background environment is quite satisfying. You will definitely enjoy your free time with this funny game.
Important Features
Over hundreds of creepy monsters will appear to stop your journey.

6 different types of lands are available for you to roam around.

You can enjoy more than 110 levels with different characteristics.

You can use a powerbomb and shield to fight against the monsters.

Win tons of amazing surprise gifts with the lucky wheels.

Every 10 levels will bring devastating bosses before you.
19. Rail Rush
---
Rail Rush is one of the most popular arcade-style single-player games for Android. It offers redefined graphics, storylines, and characters to choose from. If you like the gameplay of Temple Run, you will love this one more. The game gets regular updates with tonnes of exciting rewards. It is optimized for both Android tablets and phones. Why waiting? Try out the existing journey it has to offer.
Important Features
Race with your cart in blazing fast speed and collect precious jewels, stones, gold, and gems.

There are lots of surprises to be found in the railway. Get extra points and mysterious gifts as you explore.

The game offers more than 10 different environment settings, such as Zombie cave, Amazon jungle, Pharaoh's tomb, etc.

Level up your character and equip numerous power-up stuff to stay competitive in the game.

It offers countless missions and hundreds of in-game achievements.

You will love its stunning graphics and realistic sound effects.
20. Manuganu 2
---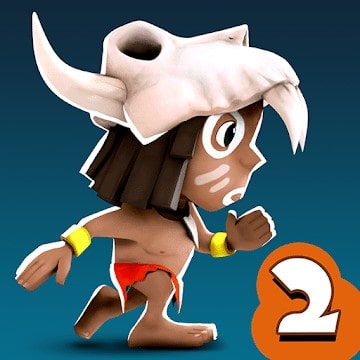 After the huge success of Manuganu, the 2nd version has arrived with a bucket full of exciting features. And we cannot avoid it from the list of best platform games for Android. Here, Manuganu's mission is to rescue his friend in the jungle, and you have to help him in his quest.
This adventurous journey won't be very easy, and the barriers will make this game more challenging even than before. This side-scroller running game is decorated with a beautiful platform full of small details to make the environment up to anyone's mind.
Important Features
You can fly over the barriers and swim to cross the waterways.

Includes 3D characters and an environment that is full of colorful leaves, rocks, and other stuff.

The original soundtrack of Burak Karakas is used to enhance your mood of playing this adventure game.

Don't feel comfortable with English? It supports most of the European languages.

You will enjoy 40 differently designed levels with 4 epic boss levels.
Final Verdict
---
After trying all these games, we were a little bit confused about which one to recommend at the end. Because some of these games are really exciting while others are like their competitors, still, we cannot avoid recommending Super Mario Run as this game is directly related to our childhood memories. Besides this one, when we look forward to the new and modern platform games for Android, Minion Rush, Super Phantom Cat 2, and Metal Soldiers 2 seemed to be the most exciting ones.
So, try these games and let us know about your experience. Your comments or recommendations will help others to find the best platform game easily. Here, we say tata for today and stay connected to us till we come back with another game review. Thank you.