True gamers often lost themselves in the roles of the gaming characters. RPG games have come for them, which we say role-playing games elaborately. Most of the RPG games let the players craft their characters on their own, and so the players spend hours after hours to craft their role models. That's why RPG is the most addictive genre in the gaming section. However, the Android system always tries to cover up every field of the gaming world, and so, you can now play RPG games on your Android device. And here, we come with the best 20 RPG games for Android.
Best RPG Games for Android
---
I suggest you not waste your time by choosing an RPG game from the play store. Thousands of games are there where most of them are not even worth having a second of you. Well, keep your faith in us and go for the little details of these 20 games. We have checked their features, graphics, sound quality, stories, and other stuff to ensure that you won't think of them as trash. So, don't be so idle as to spend a few minutes on this discussion to find the best RPG game for your Android device.
1. Darkness Rises
---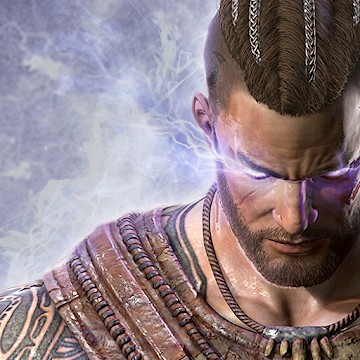 Darkness Rises is the most splendid combination of adventure and action in one RPG game for Android. You can explore the dungeon and defeat demons in this game. Revolutionary gameplay with a super exciting story behind the game has made it so popular among Android users.
Battles are all over the game, and also, immersive boss fights will also be there to occasionally increase your excitement. Here, you are the commander of lots of legendary heroes who are ready to fight the demons. So, are you ready to lead them?
Important Features
An adventurous way full of demons and monsters.

Different levels of dark dungeons that you can explore.

Unlock the 'soul link' ability to control the monsters and the demons.

Both single-player and multiplayer modes are available.

You can choose the character you want to play with from warrior, wizard, assassin, and others.
2. Eternium
---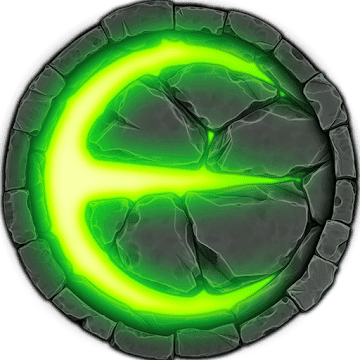 Eternium is made from the passion and love of gamers while preserving the flavor of the classic RPGs. It is completely free to play and offers a massive game world with a huge community. This game is created to have a fun time and real entertainment, not for business purposes. So, the in-game purchase facility is completely optional. It is integrated with the leaderboard and achievements features of Google play. You can compete with your friends to reach the top of the list.
Important Features
The controlling system is very smooth and innovative, with just taps and swipes.

The game offers exciting online gameplay with community interaction, and it also can be played offline after getting the content on the local storage.

It renders eye-catching visual effects, atmospheric sound effects, and interactive background music.

You can play as a warrior, bounty hunter, or mage and improve your skills and abilities to level up among the players.

The game offers upgradable weapons, armors, and gears that can be collected or crafted.

It provides regular bug fixes and UI optimizations for providing smooth gameplay on both phones and tablets.
3. Iron Blade: Medieval Legends RPG
---
If you want to experience the gaming world of medieval times, have a look over Iron Blade. Your time is now full of demons, war, and darkness. Your power, strength, and weapons are the only companion of you. Now, you have to grab your sword and start fighting for your life. This thrilling RPG game for your Android device is surrounded by terror and nightmares. With quality console graphics, you will enjoy terrifying feelings when trying this. Learn more about it from the list of features.
Important Features
Explore the gaming world like any exciting adventure game.

You can reveal a lot of mysterious issues and betrayals.

You can develop your fantasy fight style with lots of exciting abilities.

You can establish your own RPG Kingdom with big castles.

It comes with high-quality 3D graphics and realistic sound and music.
4. FINAL FANTASY BRAVE EXVIUS
---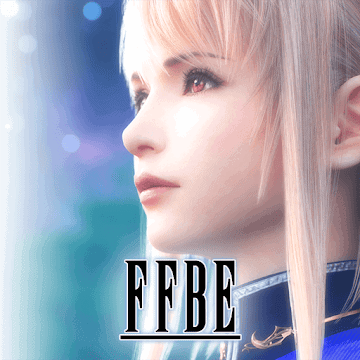 Don't tell me you are new to hear the name Final Fantasy. In the world of anime, it is one of the most popular series, and so, Square ENIX has launched the game upon the same theme, Final Fantasy Brave Exvius. Vision is the hope of Lapis, and two knights summon Vision to join with them In their journey to catch the shadows.
So, start a new tale of the epic journey and show your fighting skill with this game. If you are already a fan of Final Fantasy, then I think there can be no better choice of an Android RPG game rather than this one.
Important Features
Interactive battlefield games with perceivable strategy.

It comes with energy-boosting sound and music alongside 3D graphics.

You have to explore the fields and dungeons to search for different hidden items.

It shows a leaderboard so that you can see your position amongst the players' list.

It provides daily quests and lots of challenging missions.
5. Arcane Legends MMO-Action RPG
---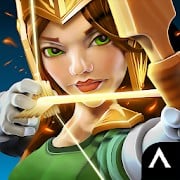 Get into the huge community of gamers of Arcane Legends MMO. It is one of the most popular action RPG games for Android. They offer a classic setup of the roleplaying game world. You can join different leagues and make yourself a formidable opponent among other players. The game offers a huge range of customizations of your chosen hero's skills and attributes. The game offers real-time multiplayer missions and co-op with player's heroes in the PvE matches.
Important Features
The game offers an interactive housing system for players, and the in-game visuals are HD 3D quality.

It offers existing gameplay with the freedom to roam around the game world while fighting with bosses, collecting pets, and loot.

You will encounter numerous interesting quests as solo or with your friends in exotic locations, such as castles, deep forests, and spooky dungeons.

It offers hack and slash style gameplay, and you can compete with other players in three different modes of PvP matches.

The game UI is widely accessible and features lots of character personalization with legendary items and weapons.
6. Day R Survival – Apocalypse, Lone Survivor, and RPG
---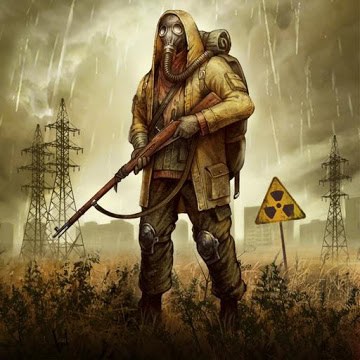 This game come up with a strategy-based free RPG game for android called Day R Survival. It is an extensive online multiplayer game and features a post-apocalyptic survival storyline. Players can enjoy the game in multiplayer mode online or go on solo in the single-player campaigns.
You are put into a dire situation where the entire region is plagued with war, crimes, hunger, and deadly viruses. It gives you different tasks to save your family while fighting your way through bloodthirsty enemies and contagious diseases in the USSR regions.
Important Features
The game offers a classic 1980s setup with vintage styles while preserving high-quality visual effects.

It features a huge area, and there are more than 2700 cities along with vast forests and open wilderness.

You will have unlimited opportunities to improve your condition, such as crafting, hunting, acquiring fighting, and survival skills.

There are thousands of items to loot, and you can join in the cooperative mode where you can join with other players in fight and exchange items with each other.

It comes with an interactive crafting system that allows you to collect, loot, or hunt resources and create your own weapons and objects to survive.

You will love its smooth controlling system and exciting quests with rich stories.
7. Dungeon Hunter 5 – Action RPG
---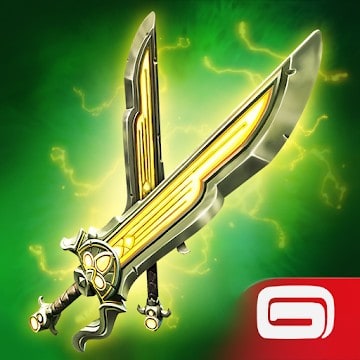 You can join a force with millions of bounty hunters in a game. For that, you have to give it a try on Dungeon Hunter. It is known as one of the most thrilling hacks and slashes adventure RPG games for Android. Chaos is raised in the darkness, and the people around you have complete trust in you. At the same time, destiny provides you an opportunity to see the lightest fortune with gold and money. Now, decide what you will fight for. Is it for the good and your people or your good fortune?
Important Features
Mysterious environment and forest that you can explore freely.

You can discover lots of casual controls, skills, spells, and abilities for a better—combat experience.

Hunt and defeat monsters, devil minions, and dark Knights.

Thousands of armor and weapons are available for you.

The Multiplayer mode of this game allows you to play with three of your friends.
8. SoulCraft – Action RPG (free)
---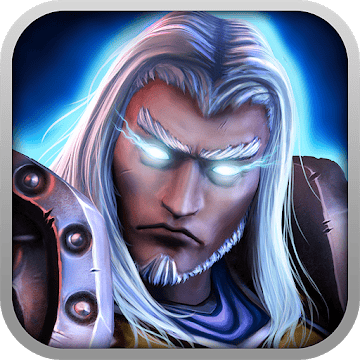 SoulCraft is the name that most users love to keep on their devices for long. It is even harder not to get addicted to it. Here, you are a range hunter who has a Ninja gun and is assigned to fight and defeat the demons. Looting, blood bath, murders, and crimes are very common in your city. And the only hope of the city peoples is you now. So, take the active role seriously and have a deep breath before starting fighting the undefeatables. It seems thrilling, right?
Important Features
It comes with tons of hacks and slashes alongside dungeon crawlings.

You can play as an angel with lots of exciting abilities and skills.

This game includes five different gaming modes like run, arena, boss fights, Hellgate, etc.

You can defeat hundreds of diversified enemies with your special weapons.

Multiplayer mode is here so that you can challenge your friends.
9. RPG Toram Online
---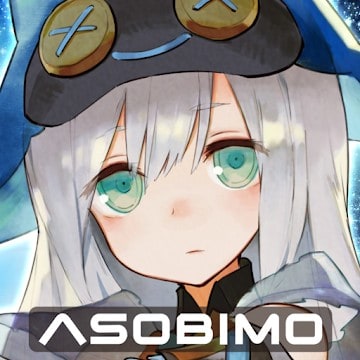 Meet RPG Toram online, the best RPG games for Android that lets you create your own character on the game. You can customize your weapons like swords, bows, and other magical stuff. You have to train your character and make it powerful. There is a skill tree system that enables your character to enhance its power. You can create different abilities for yourself to fight the enemies and reveal the mysteries of the world. Have you already got excited? Then go through the features below.
Important Features
Tones of weapons and equipment are there, and you can change them anytime.

You are free to build and train your characters with different abilities.

Use multiplayer mode to go on an adventure with your friends.

Party play mode makes it more interesting even when you are playing it alone.

Five hundred billion combinations are available so that we can build your character like your wish.
10. RAID: Shadow Legends
---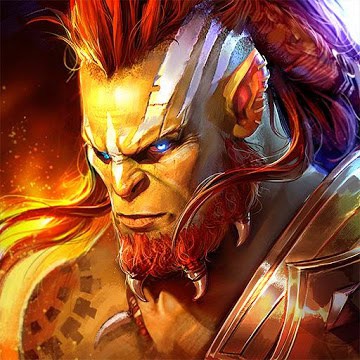 Plarium Global LTD has come with its best RPG game for Android users, and it is RAID. This battle and fight game is designed with a dark world of RPG fantasy themes. There will be a lot of playable factions, and you have to prove your battle skill against them. The future of the world of Teleria now depends on your movement.
You have to defeat the undefendable to save your land. A group of legendary warriors is trained by you to support you in your battle. Won't you really be the best leader of them? Let's check that.
Important Features
16 factions with hundreds of warriors are available.

Epic boss battles will be more exciting when it appears.

Join other players using multiplayer mode to unlock special gear and abilities.

A fantasy map with 13 spectacular locations is available for you to explore.

You will fall in love with its in-game navigation system and smooth UI.
11. Age of Magic: Turn-Based RPG & Strategy
---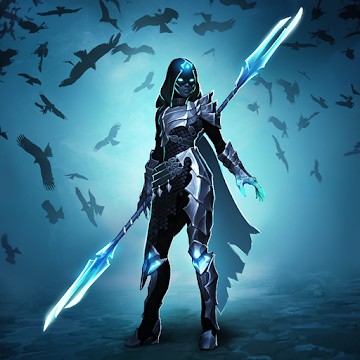 Let's check a mobile turn-based magical offline RPG game for your Android device. It is the Age of Magic. Yes, you are living in a magical era where people use magic against good and bad. Knights, mages, and dragons are everywhere, and of course, all of them won't favor you. So, start your PvP battle against those evil-minded and defeat them.
Here, you will find a grim tomb of horror, where you can enter very easily, but it won't be easy to get out of it alive. Are you interested in it? Check out the features to make sure that you will love them.
Important Features
Once you prove your skill, you will be at the top of the arena or the tournament.

You can fight the fast-paced battles in the grand arenas, which are quite challenging.

Improve your battle skill and power by collecting level-ups.

You can collect more than 60 epic heroes and train them with powerful weapons and armor.

There are different gaming modes you can try.
12. TALION
---
Role-playing is truly something very funny and exciting when you are the one to form your own role character. But such an option is not available in most of the free RPG games for your Android device. Let's try TALION. Yes, it is the best part of this game that you can customize your own character here. Whether you love an adorable and charismatic character or a furiously dead-eyed handsome guy, you can make it with this game. Then live the dramatic life of that role model and explore something very horrific.
Important Features
Exploring the world of Talion on unique creatures like ostriches, rays, etc., will be fun.

From the traditional ones to the most exotic weapons, you are allowed to use whichever you like.

You can also fly over the beautiful land just by choosing a set of wings and setting it with your costume.

Join the guilds and enjoy thrilling rides with other members of it.

Challenging mighty boss fights and difficult missions will be given.
13. Order & Chaos 2: 3D MMO RPG
---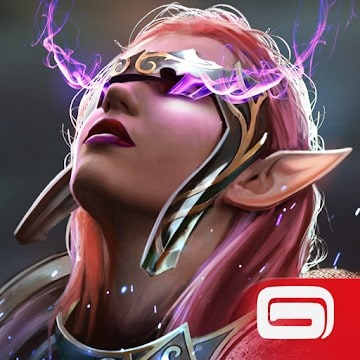 You can also try Order & Chaos 2, where you will get a life of the best mobile MMORPG. It is an entirely new story where you are fated to rule the land. Now, explore the dark and chaotic world and find out the mysteries. There are different races you can choose to try on. Also, varieties of quests and missions are ready for you to judge your fighting excellence and intelligence. Are you ready to find yourself as a protagonist in this dark world?
Important Features
Includes 5 races, which are  Elf, Mendel, Orc, Human, and Kratan.

Legendary weapons are ready for you to choose from.

Challenging quests are given like Blood Ranger, Mage, Warrior, Knight, and Monk.

For a solo round, visit the quick Dream Dungeons and get exclusive rewards.

MMO Bosses of this game are truly ferocious.

Try a quick PvP Duel to challenge other players.
14. Hyper Heroes: Marble-Like RPG
---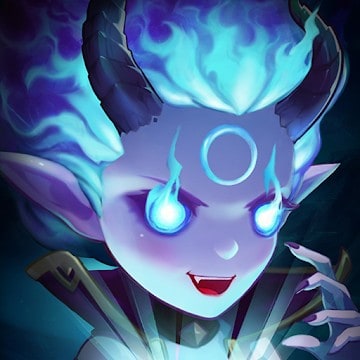 Check out Hyper Heroes, an action RPG for Android with unique hero-based gameplay. It offers both single-player campaigns and extensive cooperative multiplayer mode. This game offers a beautiful UI with eye-catching visual effects. The players won't find it hard to navigate and surely fall in love with its smooth controlling system. It does not occupy much system space and works flawlessly on updated Android phones and tablets.
Important Features
It offers high-quality graphics and sound effects.

You can play in different online modes, such as PvP, PvE, guild wars, co-op missions, etc.

You will just have to swing, tap, and swing to command your heroes, and they will destroy your enemies and monster hordes with their unique powers.

The game requires a stable internet connection, and to enjoy multiplayer gameplay, and a good WiFi connection is strongly recommended.

It is entirely free to play, and players can buy different merchandise from the in-app purchasing option.

You will have to use your strategies to form a powerful guild and prepare your heroes to thrive in the competitive game world.
15. Dragon RPG: Dragon Village M
---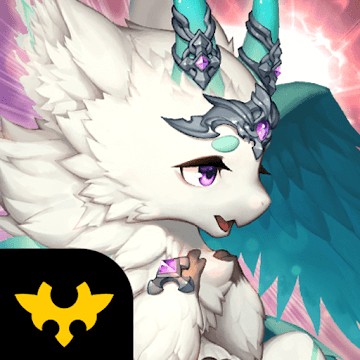 Brace yourself if you're into dragons. Dragon RPG is all about Dragons in RPG style. It is free to play and optimized for Android devices. You will get the full Google leaderboard and achievements in this game. So, you will be able to compete with friends and don't forget it's a massive community of online players. The game offers realistic sound effects and mesmerizing 2D visual effects with animations. So gear up and think down with the best possible strategies to dominate with your crew.
Important Features
You will have the freedom to choose from a thousand unique dragons.

Be a thinking person, and use strategic tactics to make the best deck possible and upgrade your dragons to reach the next level.

It offers numerous game modes, such as adventures, dungeons clearing campaigns, PvP and PvE competitions, and online multiplayer missions with the gaming community.

The game features a chatting option with friends and clan members, making it even more lively and interesting to play.

It is supported by regular updates and fixes from the developers. For ready perks and instant resources, in-app purchases are also available.
16. Assassin's Creed Rebellion: Adventure RPG
---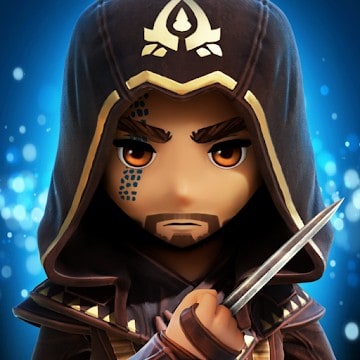 Here comes another name that I won't believe that you are unaware of. Assassin's Creed is the most revolutionary name in gaming world history. And now, you can enjoy the version Rebellion of this epic RPG game on your Android device. It is for sure that the graphics and the environmental details of this mobile version won't be the same as it for PC. But in comparison to other mobile games, it will be even better. The story is the same as usual and the tactics also. Let's see what else it includes.
Important Features
You can reveal the truth behind the legend of the Assassin's Order.

You are allowed to recruit more than 60 Heroes to the Brotherhood.

When your brotherhood grows, you have to develop your stronghold.

You have to collect DNA fragments so that your mentors can unlock the legends of Assassin's Creed.

Spain, in medieval times, is the era you have to explore here.
17. RuneScape Mobile (Early Access)
---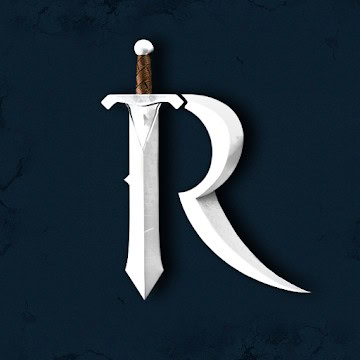 Try out RuneScape Mobile, one of the most versatile massively multiplayer capable role-playing games for Android. It is currently in the early access phase. So check out the gameplay and graphically quality before others and help the developers improve its system. For the time being, the company is offering founders pack editions to the players with lots of special perks. It offers the same incredible experience and adventures that are available on the PC version.
Important Features
It features a new widely accessible system interface and that is optimized for Android devices.

The game offers a lot of customizations and upgrades in the skills and combat sections.

This game you play in your own way, and you can choose your path, whether fighting with bosses or improving your status among your friends online.

It offers stunning graphics while runs on minimal hardware requirements and offers a rich game world filled with meaningful encounters with NPCs and other players.

There are lots of skills to hone in the game world, such as hunting, cooking, crafting, farming, and so on.

You will love the detailed settings of the game's universe and the interactive combat system.
18. Angel Stone RPG
---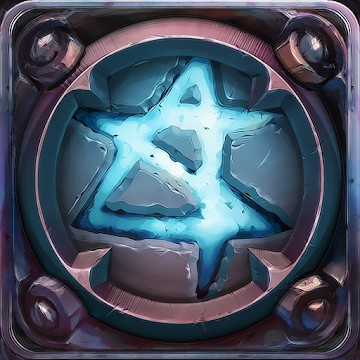 Let's check Angel Stone RPG if you are interested in joining the war between Angels and Demons. You are now under the control of the fate of the dark and terrific post-apocalyptic world. Classes like Berserker, Gunslinger, or Shadow Mage are there, and you can choose one and start your journey to survive this era. Here, you can meet the best MMORPGs in the world and fight against them. For this, you have to be well ranked and trained.
Important Features
You will be given more than 60 missions, raids, and live PVP.

It is a cross-platform Free RPG game for Android.

As soon as you crossed the 60th level, you will find the in-depth co-op Raids.

Supports most of the languages.

Use hundreds of excellent skills, mix, and match to upgrade your character.

Tons of weapons and armor are available so that you can make a good outfit for your character.
19. The Wolf
---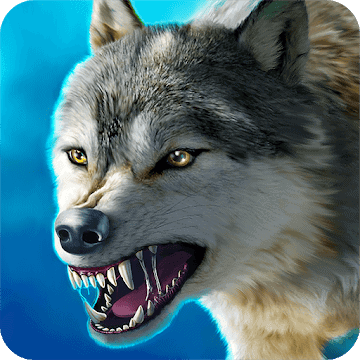 I know some of you exist who are obsessed with wolves. This offline RPG game for Android is highly recommended for them. It is The Wolf, a game that lets you explore the darkest world of the wolf. As usual, you are playing the role of a wolf, and you have to survive in the dark world. You have to give your time to this game to develop your character in this amazing environment. You have to understand the rules and other things of the wolves' world and fight hard to survive.
Important Features
This simulation game has the multiplayer mode available in it.

Wolves of different categories are available, and you can choose whichever you think you love.

You have to increase your skills to become the Alpha of your pack.

High-quality 3D graphics with realistic sound will give you a better experience.

This role-playing game includes different modes, including Battle Arena mode.
20. ChaosMasters
---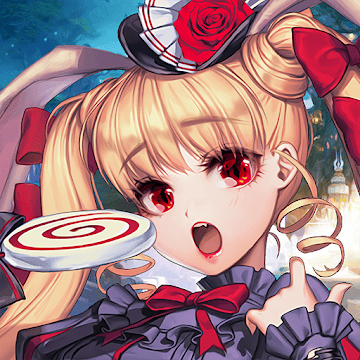 If you still haven't found your favorite Android RPG game, here I have the last option for you. Give a try on ChaosMasters, another popular RPG game you shouldn't miss. This simulator game is quite like a meeting room and combat stage for the online chaos heroes.
This mobile JRPG game is filled with in-depth strategies and real-time combat shows. So, it's high time; you should show your skills and combat techniques to bring fear in the competitors' hearts. But for that, make sure that you are ready and trained enough to face the ultimate chaos.
Important Features
Stunning graphics and mood-changing sound effects.

Various gaming modes are available here.

You can try to enter real-time Raids and Dungeon battles for more fun.

It provides challenging quests and missions every day.

You can combine the skills of the heroes and create new techniques.
Download
Final Verdict
---
I have nothing to say about the true feelings you may get playing an exciting role-playing game. You can easily get lost in the role of the character you are playing. However, these 20 RPG games for Android devices are worth giving a try on. None of them lacks the best parts of the genre, RPG.
Still, giving a few recommendations has been like a rule for us. Then I suggest Darkness Rises, Final Fantasy, and TALION. From my viewpoint, these three games are quite different and tough to master. You will very soon get addicted to them. But about the others, I have no complaints at all. You can definitely go for any game you like.
So, here I have come to the edge of today's discussion. Don't forget to let us know about your selection. And also, keep in touch to learn about new things about Android. Stay safe and take care.