When you are about to go on a long drive, you have to make a checklist to take all essential things with you. If you are an electric car user, filling up your car's battery juices should be the first point on your checklist. However, full juice may not help if you are on a too-long journey like from Allentown of Pennsylvania to Los Angeles. You have to then rely on the EV charging stations only. But the question is where to get the stations, right? Well, check out the best apps for finding EV charging stations.
Best Apps for Finding EV Charging Stations
---
We tried to find out the universal apps that can support almost all the car brands and station companies. But you may find some apps that are not universal and for special users only. So, we suggest you check out the details of the best apps for finding EV charging stations and choose the appropriate one for your car. Make sure to read the features section to learn what's the best deal of the apps.
1. ChargeHub – Find EV & Tesla Charging Stations
---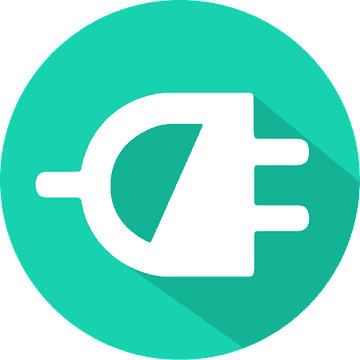 Let's meet an ideal package for EV drivers on their long day tour. It is ChargeHub, the reliable companion that will help public electric charging stations along with the driving directions too. In addition, while you will recharge your vehicle, this app will show you nearby restaurants, parks, hotels, etc. Moreover, it will allow you to choose your map type and, therefore, directly check the traffic condition as well.
Important Features
You can simply share all the info about the electric charging stations with your friends and families.

To get more information, one can call the network EVSE straight from the app.

This application can work with google street view, which is convenient to find the nearby EV plug.

It has also come with level 1 and level 2 search features and DC fast chargers.

This app indeed offers color-coded live availability data in the networks, including Blink, Chargepoint, Addenergie, etc.
2. PlugShare – EV & Tesla Map
---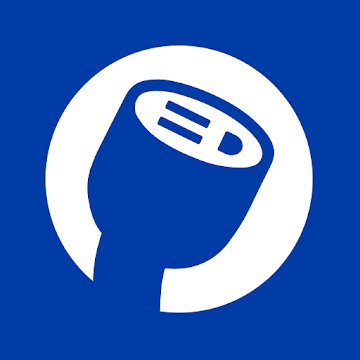 PlugShare is renowned for its real-time availability of the nearest charging points. This app will get you a flawless public electric vehicle map and reach you to stations from every major network area. Moreover, the user can share the station's picture and review, so it will help the drivers to find their adjustable stations easily and quickly. Furthermore, one can add electric vehicle charging points to the list and connect with the favorite navigation app too.
Important Features
You can easily locate DC fast chargers, Tesla Superchargers, etc.

This app simply helps to check if the nearby charging station is open or not.

You will indeed get notified when a new electric charging machine is added near your place.

Built-in EV trip planner will also help to find all the stations on the road in a long day tour.

With plug share, you can pay the money right from this app.
3. Open Charge Map
---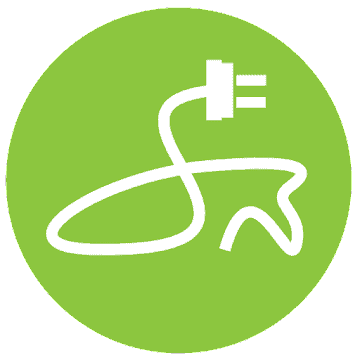 On your long drive tour, if the car's battery power is low, you can simply Open Charge Map on your smartphone. This is one of the best apps for finding EV charging stations you can use on Android. You will also find an online version of this app for the desktop ecosystem, which is very helpful for quick access. The best thing about this app is its accessibility and near-accurate map info for nearby EV charging points. Moreover, the app UI is highly comprehensive and materialistic.
Important Features
Users can easily get locations for nearby EV charging stations worldwide.

This app simply allows users to add details, photos, user reviews, ratings, and much more.

It is initially free to use and open for all types of users without any irritating ads.

This app is open for new registries globally, such as recent locations for EV charging stations and service centers are always welcome.

The application's navigation mechanism is indeed very accurate and fast.

It requires internet data, and GPS turned on to work smoothly yet does not consume much system resources.
4. ChargePoint
---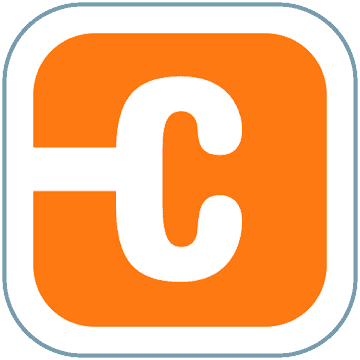 ChargePoint is another efficient app for getting real-time info on nearby EV charging stations within its network. It comes in a lightweight package and is available on both iPhone and Android. This app gives you detailed information about charging stations. If they are not available for charging or no slot available, you can see that through this app. Additionally, you can look for charging points from other networks through ChargePoint.
Important Features
It initially works on both phones and tablets; it is highly optimized iPads.

This app indeed supports smart wearables like Apple Watch and other watches based on Wear OS, which offers additional accessibility.

You can start charging your vehicle just with a tap on your phone for selected stations.

This app also includes an advanced filtering option that you can use to find compilable charging stations for your car.

You can eventually see the real-time charging status and other details under the charging activity tab within the app.

It includes a driving tips and reviews tab where you can check tips and photos posted by users about each station.
5. Chargeway
---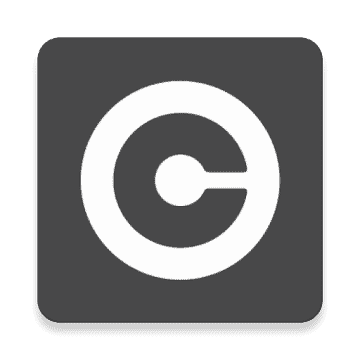 If you haven't heard about Chargeway, hurry up and get to know one of the best apps for finding EV charging stations. This app has many powerful features like estimating average charging time, advanced vehicle info, and much more. It is available on both iPhone and Android, which is very appreciated.
Moreover, the app UI is smooth and comprehensive. You will have just the things you need to locate the nearby EV charging points. So, make your life easier with Chargeway and stop worrying about your EV.
Important Features
It includes all the available charging networks within the USA and other supported ones according to the user's local area.

You can initially check out stations details, supported connections, and drivers' reviews on the app just by tapping on a station pin.

This app also comes with a trip planner, which clearly indicates where to charge and stop according to your route and EV car model.

The integrated map indeed shows specific color codes and power levels for charging speed from 1 to 7 for stations for different vehicle types.

You can manage multiple electric cars and switch cars just by left or right.

This app also shows additional facilities adjacent to nearby charging points, such as shop availability, restroom facility, presence of restaurants, etc.

It shows accurate location info and detects the quickest possible routes to charging stations according to your trip plan.
6. NEXTCHARGE – Charging Stations
---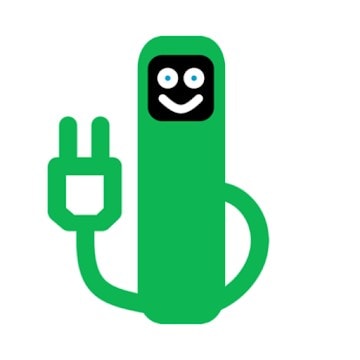 Why not get a complete package of EV stations and easily reach the nearest station? Well, NEXTCHARGE will definitely decrease your wait as the mapping system confirms any station not to be missed. This application will offer a list mode where the user will find every bit of information and the real-time status of the station. Moreover, the 'map mode' allows users to zoom out and search for more stations in nearby locations with corresponding images.
Important Features
The stations from the list will automatically display all the basic information, including Address, provider, km, logo, etc.

The blue information box will show you info like Energy, Plug type, Contact, Access, and so on.

There will be a red icon on the left side that will help you update or direct requests to remove a station from the list.

Also, this application will show you the station's photo and ratings, and you can also go to the comment section.

The search bar will help you find an accurate location, or you can customize it to add stations.
7. EVmatch: Find and Reserve EV Charging
---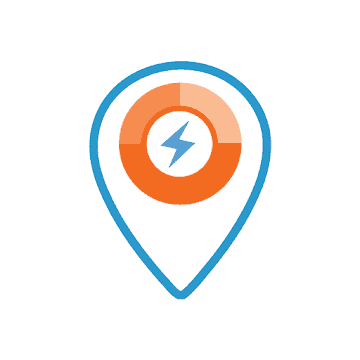 EVmatch is another best app for finding EV charging stations. This app is renowned for its hundreds of electric vehicle charging stations, and with a single tap, you can reach the nearest one. Additionally, it will provide you with easy options like search, reserve, and pay for using private EV charging stations. Moreover, it lets you help people drive cars by sharing your own electric charging stations and thus, earn money too.
Important Features
This app facilitates access to level 2 EV charging station brands like Tesla, Bosch, Siemens, ChargePoint, etc.

You can also invite your families and friends to earn free charging credits. Initially, they will get 10 dollar credit on the first reservation.

With a charger ID, anyone can book the charging stations and reservation time instantly.

By entering an access code, one can unlock excellent pricing rates and availability at electric vehicle chargers.

You can indeed update the listing of electric vehicle charging stations and hourly or per kWh fees.

Apparently, you will receive notifications whenever your charging sessions are being approved and declined.
8. TESLA
---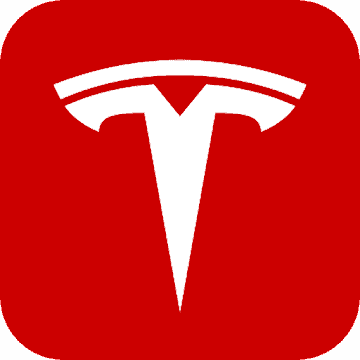 Where are the proud owners of TESLA? When the automaker offers the best apps for finding the nearest EV charging stations, they why will you look forward? TESLA has its own app to show you the nearest Eva charging stations and other essential details. You can easily connect your car's system with this app on your smartphone and get more features to enjoy safe driving. The following features make things easier to understand this app.
Important Features
This official Tesla app lets you get around 11,583 Tesla Supercharger fast-charging stations.

You can find stations at approximately 1,386 locations around the world.

When your car starts to get charged or will have a full charge, this app will instantly inform you with a notification.

It also lets you start and unlock your vehicles via your smartphones, even if you are not around the car.

This app can easily manage the sunroof and inside climate control remotely.
9. Chargemap – Charging stations
---
If you plan for a long trip with your electric vehicle, Chargemap will get you to the nearest station. No doubt that it is the best app for finding EV charging stations. Moreover, this remarkable app will offer you almost 450,000 charging points and will help you to locate most of the charging stations in Europe. In addition, it provides all the basic information, including power ratings, connector types, scores, and access to the comment section as well.
Important Features
This app allows you to plan the best route with your electric vehicle.

You can initially customize your route plan, and the charger map route planner feature will help you on the way.

It also offers a charging network including Tesla superchargers, New motion, pod point, fastened, Innogy, Enel X, etc.

You can log into mew charging stations add photos and information to each charging station page.

It indeed lets you consult the charging rates, monitor the expenses, and locate the nearby one.

You can also go along to the next charging stations with the GPS navigation system.
10. Shell Recharge
---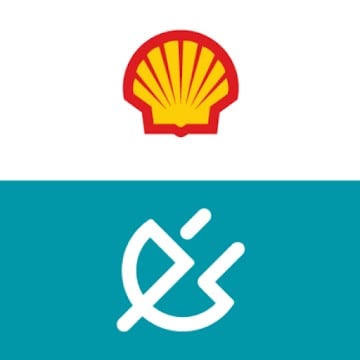 The final suggestion is Shell Recharge, the best to assist whenever you need to charge your electric vehicle. This app comes with a very user-friendly interface and provides you with the location of the charging points, real-time charging status, charging history, etc. In addition, it shows the initial and ending charging sessions too. Similarly, the user will find a map where it allows them to put a bookmark to the favorite or nearby charging points.
Important Features
To find the best-suited options for the car, one can filter the charging stations by plug type.

There will be a search bar at the top that will primarily show you the easiest possible route.

Users can count the pricing of the charging before getting started.

By inputting the charging station ID, the user can start charging by scanning a QR code.

You can easily access the payment history along with all other basic information.

Here, you will get email notifications connected with your account and the charging session.
Finally, Insights
---
Most of the mentioned apps are universal, and you can use them for any car brand. The ones like TESLA are just for specific brands. Not just TESLA, other popular brands like Nissan, BMW, GM, Audi, Ford, etc., also have their own apps to show the user the nearby EVA charging station. Also, popular stations also have apps to show their outlet stations' location.
Other than that, the mentioned ones are the best apps for finding EV charging stations for Android and iPhone. Did you get this article helpful? If yes, don't forget to comment and inform us about the app you are planning to use. Thanks for your support.