In the modern world, we are dependent on computers in all of our daily works. So every day we increase our workload on the computer. And, after someday these workloads become double so our computer system can not handle these. We always want our computer system to run smoothly. But there are several reasons our computer perform slowly. Of course, speed up PC is possible by following multiple easy ways. One of these is to install the best registry cleaners.
First of all, we need to know what actually works by registry cleaner? Every single action in our computer leaves a trail. Some useless junk files are stored in our local drive while installing, uninstalling, or modifying software. If we do not remove these junk files from our computer, it may decrease our computer performance, shows system errors. A registry cleaner is an excellent utility that can clean these unnecessary junk files and boost our PC performance.
In this article, we have reviewed a list of registry cleaner that scans the computer, finds invalid and unnecessary junk files, and clean these unwanted registry files. Of course, you can improve your PC performance by using a registry cleaner. So let's try it.
Best Registry Cleaners to Boost Your PC Performance
---
If you search registry cleaner on the web, you may find many registry cleaner lists that promise to improve your PC performance, but all are not effective. Some software contains viruses, so you should concern before installing new software. Make sure you download a registry cleaner from a trusted source. This article has compiled the 10 best registry cleaners that you can install to clean your unwanted registry files.
1. CCleaner
---
CCleaner is the most popular registry cleaner that has been downloaded 2.5 billion times. The number of downloads reveals how popular it is. If you are looking for a free basic registry cleaner, undoubtedly, CCleaner is the best pick for you. It can scan your full registry and help you to delete unwanted registry files. Besides, you can use the CCleaner Pro version for getting some advanced features such as drive updater, remove internet tracker, PC health checker, and more.
Key Features:
The main function of the CCleaner is to find out invalid registry files and completely remove these from the system registry so that no existence is available on the system.
It also can clear your browser data. It cleans browsing history, password, cookies, cache completely from the web browser.
You can clean up your recycle bin and DNS caches with this utility tool.
If you want to uninstall unnecessary programs and games from your computer, you can completely delete all registry files of uninstalled programs and games by CCleaner.
The CCleaner Pro version user can set a health checker to confirm your PC performs perfectly. It updates your drivers, closes security holes, blocks internet trackers, and keeps your PC from running out of space.
Pros: CCleaner user interface is simple so that anyone can handle it and run it for cleaning unwanted registry files.
Cons: There is a bundle of unnecessary software is installed while you install CCleaner. So you need to manually disable all unnecessary software at the time of installing CCleaner.
2. Restoro
---
Restoro is a powerful system repair utility tool that provides all-in-one system utility tools. It is not only a registry cleaner but also a malware remover. It can detect malware files of your computer and delete these from your computer.
Besides, it provides real-time threat protection and keeps your computer risk-free and optimal performing situations in all times. There is a decent trial version, but you need to upgrade your software to get full access to Restoro features.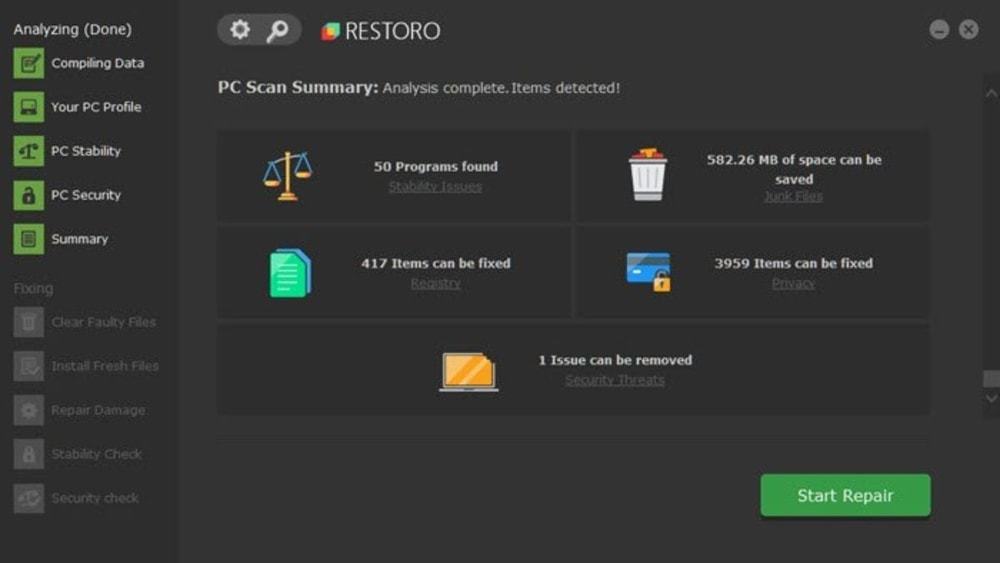 Key Features:
Restoro scans unnecessary files, including malware. If it detects any malware, it warns and helps you to delete it from your computer.
Besides, the Restoro performance optimizer tool scans the computer to determine why your PC's slow performance. While it detects the lags on your system, it repairs it with Restoro's powerful system repair tool.
It real-time monitors your computer, and if you find any dangerous apps or security breaches, it can handle the issue perfectly and remove the dangerous apps from your computer.
While your computer performs slows because of missing any Windows files, Restoro can restore your Windows operating system.
Moreover, it can optimize your PC spaces by removing unnecessary files.
Pros: Restoro runs completely automated to detect unnecessary and malware files and remove these.
Cons: However, it does not have customization features.
3. Wise Registry Cleaner
---
Wise Registry Cleaner is one of the best registry cleaners that scans the Windows registry and finds unnecessary files. After that, it cleans all unnecessary registry files to speed up your computer performance. Besides, you can schedule to scan your Windows registry by using Wise Registry Cleaner. You can use all standard registry cleaner features in its free version. But you can upgrade the package to get some advanced registry cleaner features.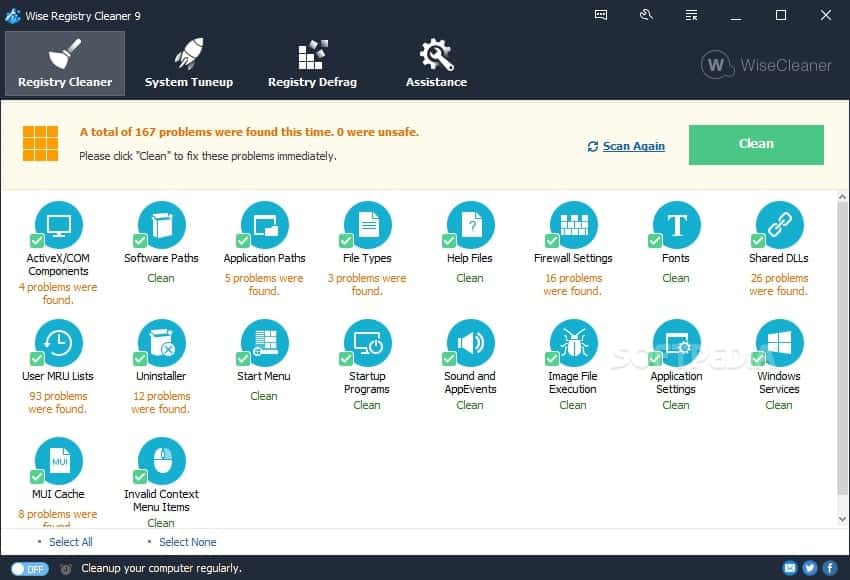 Key Features:
Wise Registry Cleaner scans Windows registry to find out residual and invalid files. It improves the PC performance by removing these corrupted files.
Before performing the registry cleanup, it automatically backup your Windows. So if you find any unwanted error after registry cleanup, you can restore your Windows.
You can set a schedule daily, weekly, monthly based on your requirement. It automatically runs your system background at the scheduled time. So you are never utilizing the extra time for registry cleanup.
You can optimize your system, including speedup system startup and shutdown, speed up the internet speed, and improve the life span of your hard drive.
If you are using the Wise Registry Cleaner Pro version, you can customize the items for cleanup. You can exclude the items to avoid clean up.
Pros: With Wise Registry Cleaner, you can schedule for registry clean and optimize your system.
Cons: However, Wise Registry Cleaner contains adware.
4. IOLO System Mechanic
---
IOLO System Mechanic is one of the best solutions to make clutter-free and tweak your PC performance. It provides a dozen performance tweaking features to remove junk files, protect the PC from malware attacks, defrags, and more. Besides, it cleans unsafe clutter and fixes other PC issues when your PC is idle. As a result, your PC always provides stable performance. Overall, it provides price-worthy features.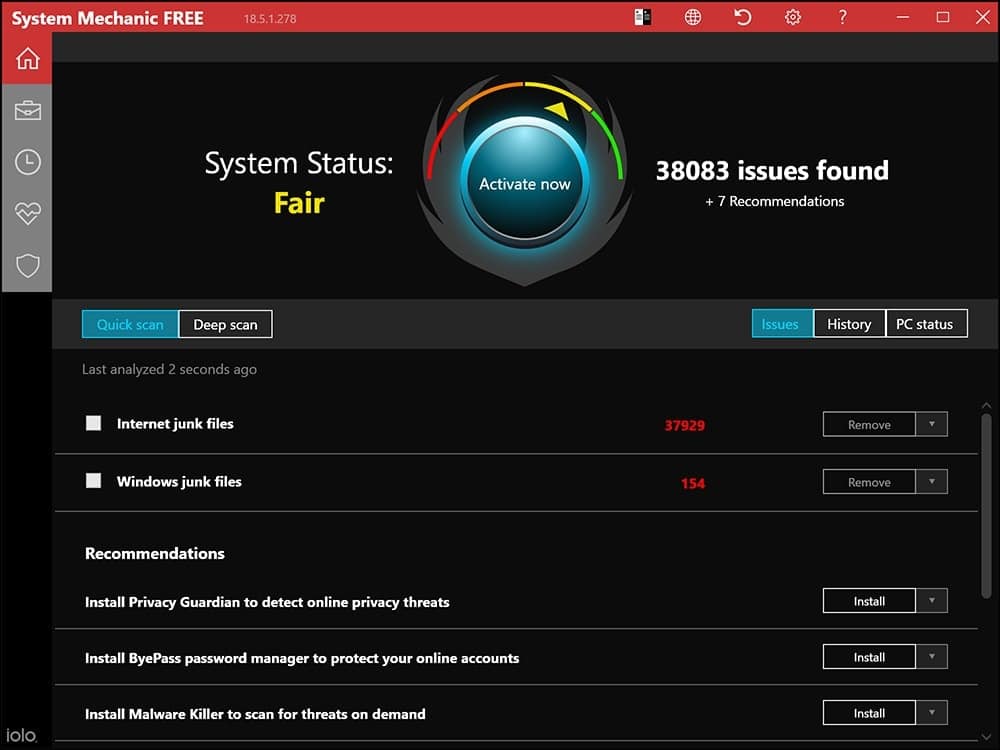 Key Features:
It removes bloatware that hugs up your PC spaces.
Besides, it defrags the fragmented files that accelerate your PC performance.
It adjusts the power setting to ensure that the power supply is equipped well with a computer device.
When you launch high-demand apps like games, editing software, or video editing, Lolo System Mechanic automatically boosts your PC's RAM, CPU, and hardware performance to ensure to run the software smoothly.
Moreover, Lolo System Mechanic can identify more than 50 types of hidden junk files and remove these files to free up spaces and improve your PC performance.
Pros: It has a scheduled scanner to scan your PC based on your requirement to tweak your PC performance.
Cons: To clean the registry, you need to scan your PC fully.
5. Auslogics Registry Cleaner
---
Auslogics Registry Cleaner is a renowned name and one of the best registry cleaners that clear invalid registry files. With this registry cleaner, you can clean, repair, and optimize the Windows registry. It can highlight the problematic area in the registry and fix errors to solve the crashes problem, and your PC performs smoothly.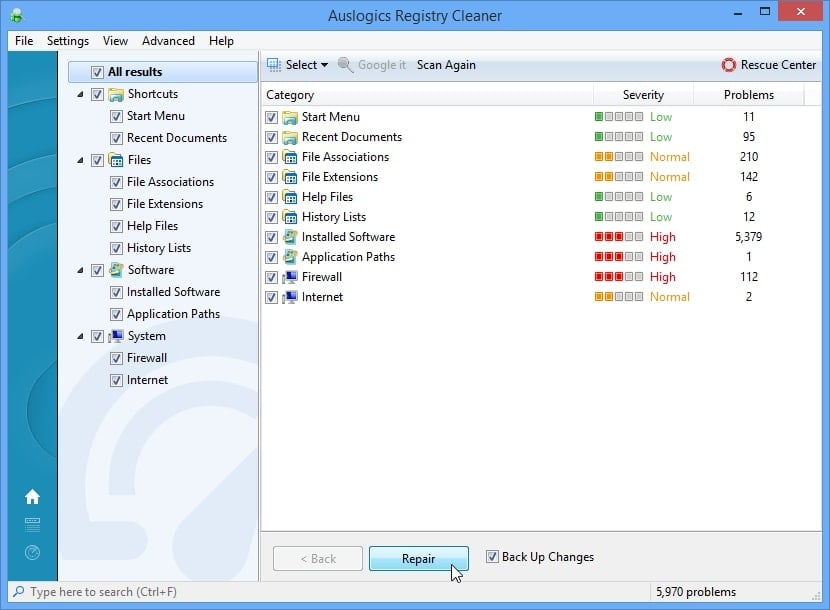 Key Features:
You can backup your Windows before clean the Windows registry to restore your Windows if your system does not work properly after registry clean.
Besides, you can exclude the registry items that you do not want to clean.
Moreover, you can search the registry by using the Auslogics Registry Cleaner quick search tool.
If you can not uninstall a program properly because of poorly written software code, you can completely uninstall the program and all registry files using Auslogics Registry Cleaner.
You can set priorities errors so that the software can remove the severe error file first.
Pros: You can group the same registry file and priorities the group file based on error.
Cons: Auslogics Registry Cleaner user interface is outdated.
6. Glarysoft Registry Repair
---
Glarysoft Registry Repair is another free registry cleaner software to clean, repair and tweak your PC performance. This registry repair automatically scans your PC and removes unwanted registry junk files. The best thing about Glarysoft Registry Repair is that it automatically backs up your Windows before running to fix registry error issues. Some of the key features of this software are given in below.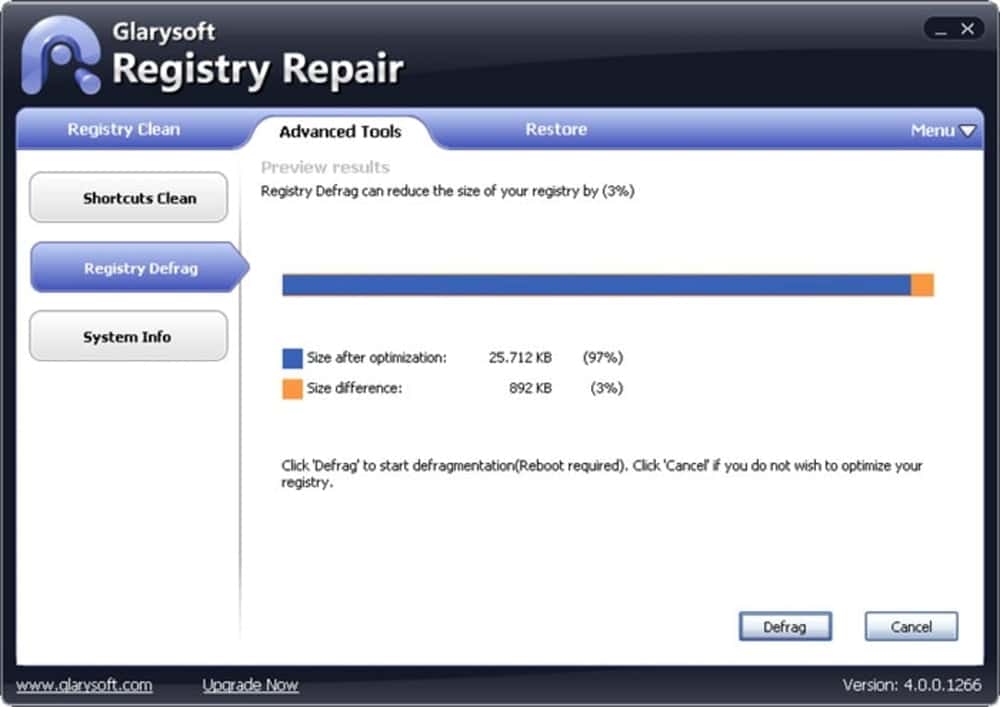 Key Features:
Glarysoft Registry Repair scans automatically and cleans the invalid registry file from the system. It can identify 18 types of registry errors.
It is one of the fastest registry repairers. Within a few seconds, you can scan your full registry.
Before running the registry repair, it automatically backup the Windows system to restore the previous system if it faces any problem after registry clean.
When it scans the registry, you can select the files which you do not want to scan.
You can export the previous and updated registry in a separate folder.
Pros: Glarysoft Registry Repair frequently updates the software and solves registry error problems.
Cons: When you install Glarysoft Registry Repair, it tries to install some unnecessary programs, so you need to be careful and unselect all unnecessary programs at the time of installation.
7. WinUtilities Registry Cleaner
---
If you are looking for Windows complete optimization utility for free, you can pick WinUtilities Registry Cleaner. It provides a complete package of Windows optimization and registry cleaners. So it is more than a registry cleaner. It enhances security, deletes clutter and unnecessary registry files, and defrags computer hardware.
As a result, your computer memory is released properly, clear disk spaces that tweak your PC performance. Overall, WinUtilities Registry Cleaner is the topmost priority software for complete Windows optimization.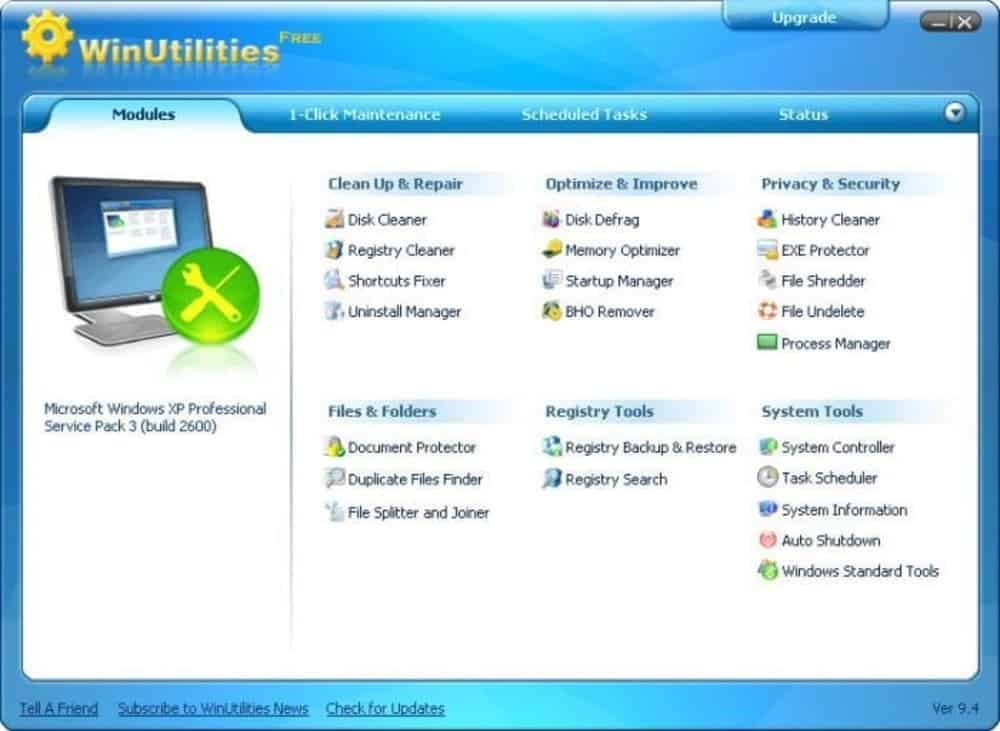 Key Features: 
WinUtilities Registry Cleaner automatically backup Windows, so you can restore your system if anything goes wrong.
After few days of system restoration, it automatically deletes the restore point.
It provides a customization setting, so you can mark which area of the registry is scanned or not.
You can export registry error reports.
It can run disk defragment to optimize memory.
Pros: WinUtilities Registry Cleaner has a file shredder that can permanently clean unwanted files from the hard drive so that none can recover the deleted files.
Cons: However, WinUtilities Registry Cleaner can not clean the browser cache.
8. JetClean
---
If you are looking for a lightweight and clean interface registry cleaner, you can pick JetClean. A single click can clean all junk files and make it feel like you use a new PC!. It has a portable version. So you can quickly unnecessary files from your PC without installing the software. Moreover, it is free software. So you can get a complete registry cleaning service for free.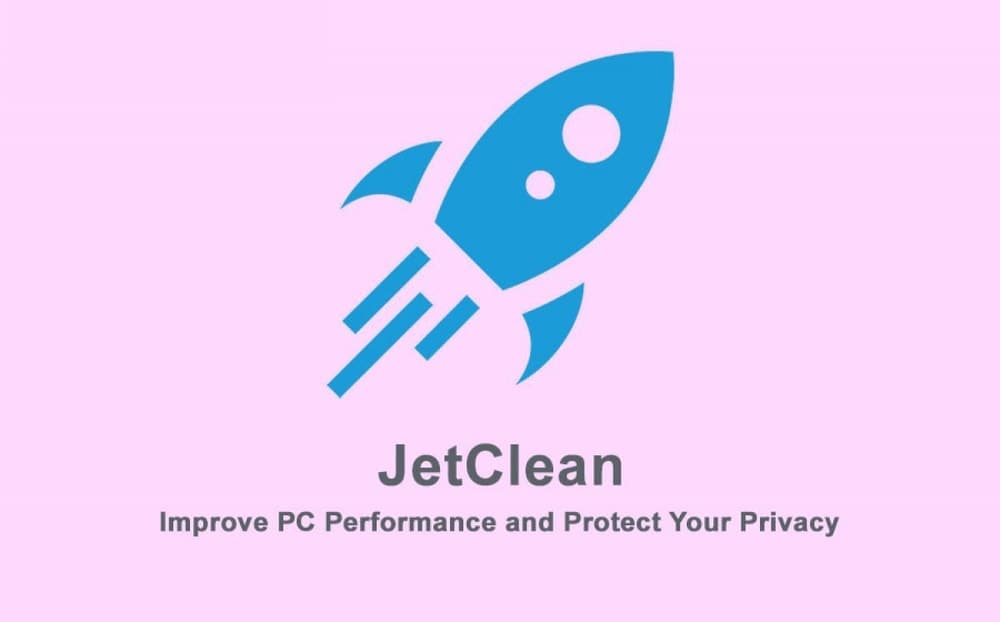 Key Features:
JetClean provides a one-click solution! With a single click, you can clean all unnecessary files and makes your PC fresh.
When you play games or use high-end software, you never feel any lags when you use JetClean.
It has a rescue center to restore registry cleaning.
You can set a schedule to scan your registry.
It supports multilingual. You can operate this software in more than 25 languages.
Pros: JetClean rearrange startup and shut down programs that make your PC faster while you start or shut down your PC.
Cons: JetClean has a lack of security features and advanced registry cleaning features.
9. AML Registry Cleaner
---
AML Registry Cleaner is one of the high-rated free registry cleaners that you can choose to use. Although the user interface is outdated, the functionality is most effective. The software contains some striking registry clean features, making it one of the best. If you use a low configure Windows computer, AML Registry Cleaner is the best solution for you.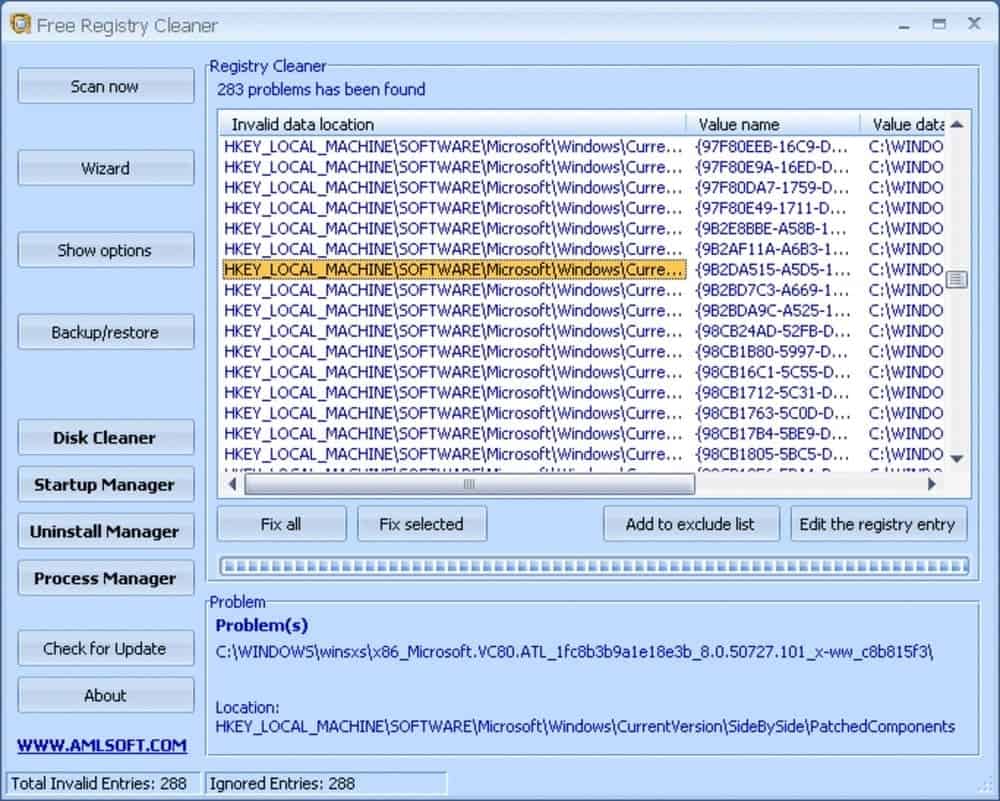 Key Features:
AML Registry Cleaner can remove 22 types of junk files.
Its startup manager can detect what startup programs are usually used and automatically disable other startup programs that are not used frequently.
It provides details of processed programs that are launched during boot time.
Here you can find a registry file by using the AML search option.
AML Registry Cleaner finds out the files which are the common reason for Windows error and crashed, and after that, it repairs the error files.
Pros: AML Registry Cleaner allows you to search registry files.
Cons: It does not automatically backup Windows before the registry cleans.
10. Defencebyte Registry Optimizer
---
Defencebyte Registry Optimizer is a top-notch registry cleaner and privacy protector that features various useful tools to optimize your PC performance. This outstanding registry cleaner can clean invalid registry files, deletes unwanted programs, and block unauthorized links. It turns your computer faster and allows it to perform as a new computer! Before purchasing the premium version, you can try the trial version to experience full value and potential.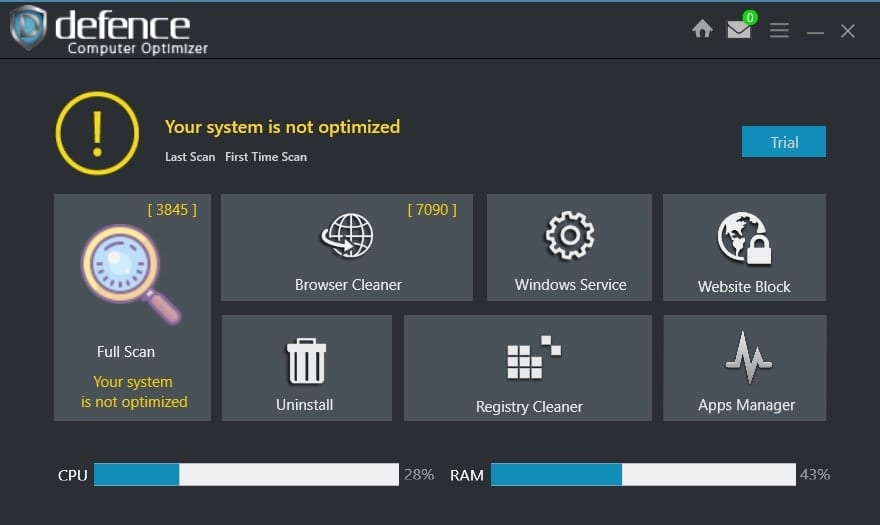 Key Features:
Defencebyte Registry Optimizer scans registry to empty invalid files that increase hardware spaces.
It can block unwanted URLs that cause troubleshooting issues. Besides, it also removes internet browser temporary files to ensure your privacy.
Moreover, you can remove useless programs from your computer. Some programs slow down your PC at the time of booting. Defencebyte Registry Optimizer removes these programs and lets your PC load fewer programs, and optimizes computer speed.
You can set up your PC optimizer to scan and clean your PC according to your scheduled settings.
In addition, it fixes the system issues that make slow your PC.
Pros: Defencebyte Registry Optimizer makes fixes not only registry errors but also ensures internet security.
Cons: However, Defencebyte Registry Optimizer does not update regularly, and its installation process is complicated compared to other PC optimizers.
Our Recommendations
---
Yes, you can manually fix the registry error, but it is cumbersome and time-consuming. So it would be better to use a registry cleaner because it detects and fixes all broken registry files. Overall, it makes your PC optimization process simple and saves your time. There are many free registry cleaning utility tools. If you have a tight budget, you can install these free registry cleaning utilities such as CCleaner, WinUtilities Registry Cleaner.
If you are looking for some advanced registry cleaning features like automatic registry backup, scan scheduling, customization of registry clean, our recommendation for you is to choose either Auslogics Registry Cleaner or IOLO System Mechanic.
Some registry cleaners also protect your PC from malware and ensure privacy, such as Restoro, IOLO System Mechanic, and Defencebyte Registry Optimizer. Among the list, our recommendation is to pick Restoro if you want both registry clean and personal privacy.
Final Thought
---
While you use a registry cleaner, your PC remains fast. So we request you to install a registry cleaner from our top 10 registry cleaners list on your PC. Hopefully, this article helps you make the right decision to choose the right Registry cleaner for your Windows PC. Please let us know which registry cleaner you use and why you chose the particular one. Moreover, you let us know your registry cleaner experience because your shared experience helps others pick the right one.