Managing a school is a mammoth and painstaking job that requires substantial endeavor to get every job done accordingly. A school merely does not consist of pupils; moreover, faculties, staff, parents, and other stakeholders are also a crucial part of it. In addition to that, students' admission, fee maintenance, taking the examination, making results, and report cards are almost continuous activities. Furthermore, teachers require making course outlines and assignments and develop course materials. What is more, staff management, HR and payroll, and students' class attendance need to be monitored regularly.
On top of that, parents want to know their kids' performance, promotion, result cards, and so on. Handling all the activities manually are pretty much difficult; hence, school management software is required. In fact, great ranges of open source school management systems are incredibly handy to get the work done accordingly.
Best School Management System
---

In this article, the writer has focused on the digital classroom management software that is comfortably available. Among a vast amount of software, I have picked up a list of the best school management software working on different operating systems. Well, let's have a look at the software in detail.
1. Veyon
---
Veyon is a free and open source school management system, previously known as the iTALC, used for classroom management and computer monitoring. It is effectively functional on Windows and Linux systems. It mainly focuses on the education sector, and tutors can remotely control and monitor the student's computers with Veyon software.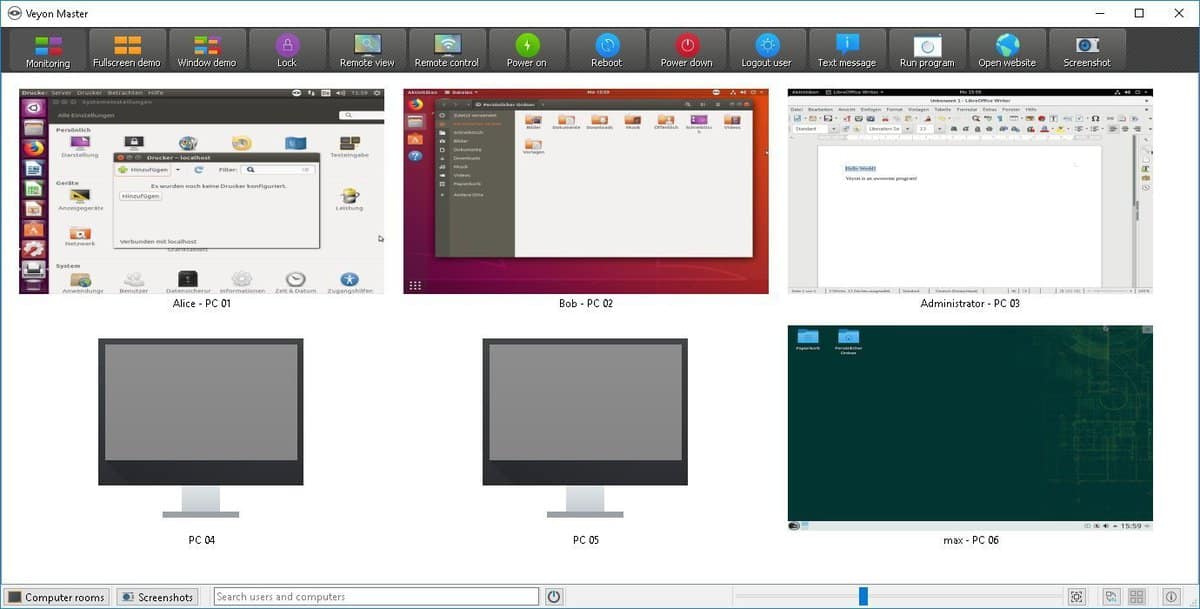 Features of Veyon
Facilitated viewing and watching other computer screens with an icon view to developing the learning enhancement.
Provide single key access to the other computer; thus, it is hassle-free and user-friendly.
Allow having the screenshot of another computer with a one-click option.
Veyon can highlight a particular option and let it share with another computer.
Integration is possible with the personal network by using the built-in LDAP/AD option.
Available in multiple languages and offer a commercial solution to serve the purpose.
2. Edmodo
---
Edmodo is a digital classroom management software designed to focus on the students, teachers, and parents getting connected to share documents and materials for different learning courses. It is a congenial platform for students to exchange their thoughts and understanding of a topic.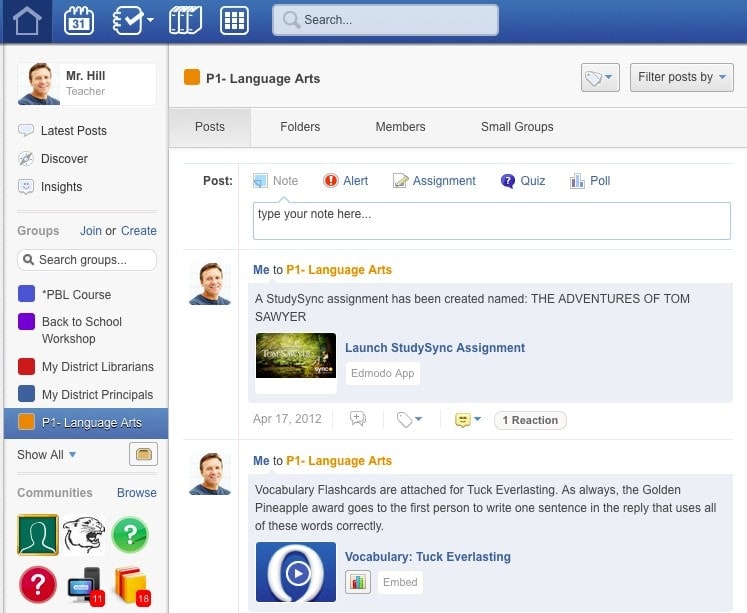 Features of Edmodo
Offer secure and safe intercommunication between people who wish to get engaged in a particular lesson.
Facilitates open conversation for different queries, questions, answers, and information.
This integrated computer app lets parents stay updated regarding teaching and learning methods.
Allow customizing the setting for particular students and teachers to serve a specific purpose.
Capable of working with any classroom or subject and with plenty of devices simultaneously.
Get Edmodo
3. Eliademy
---
Eliademy is a secure, simple, free, and open-source classroom management software that facilitates learners to create and share images, videos, documents, and online courses. Effective software allows students and teachers to come closer by exchanging educational views and lessons.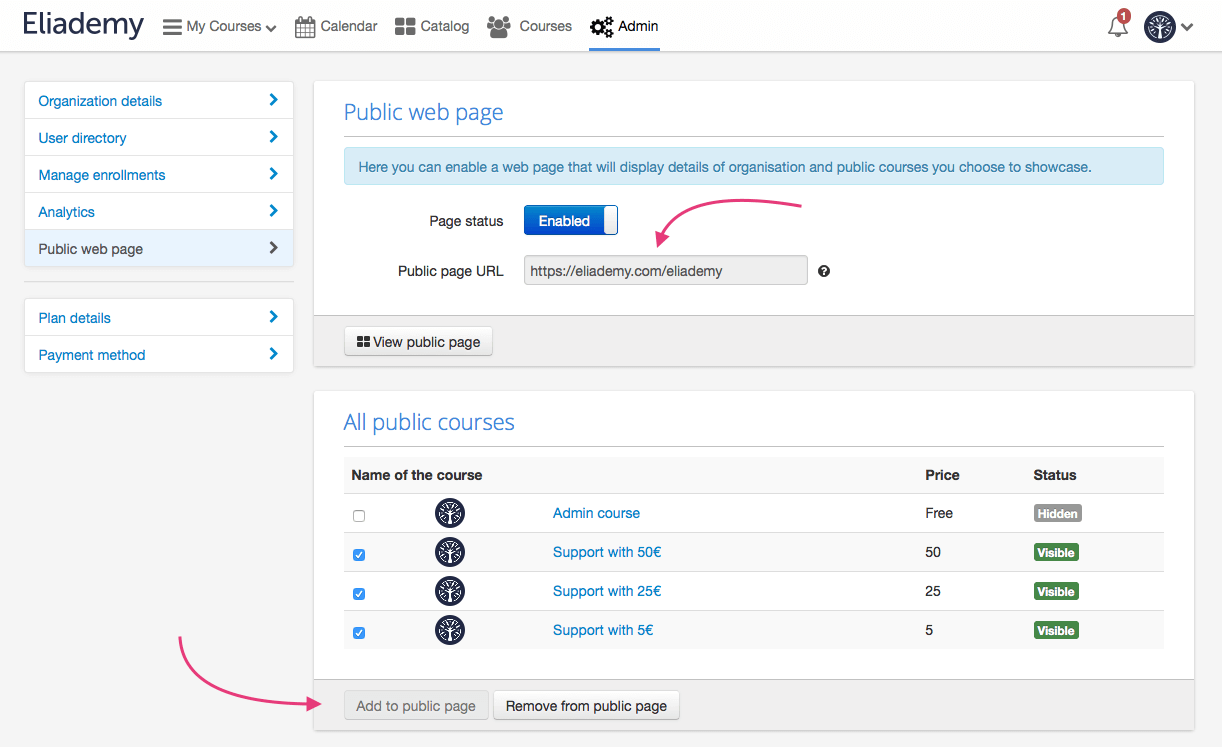 Features of Eliademy
Facilitates monitoring the task and assignments and creating quizzes within the course for the students.
Work SlideShare and YouTube; thus, you can copy-paste the link you want to teach the students.
Personal study calendar you can include for a particular course so that you can finish it on time.
A notification and messaging system is available; hence, you can inform the students about an important class.
You can monitor students' study progress, such as assignments and portfolios for submission.
4. TeacherEase
---
TeacherEase is specialized in standard-based learning digital classroom management software that is very intuitive and easy to operate to serve an educational purpose. This application is programmed to develop digital education for the learners, specify the pathway for the pupils, and explain the learning progress and data for the students.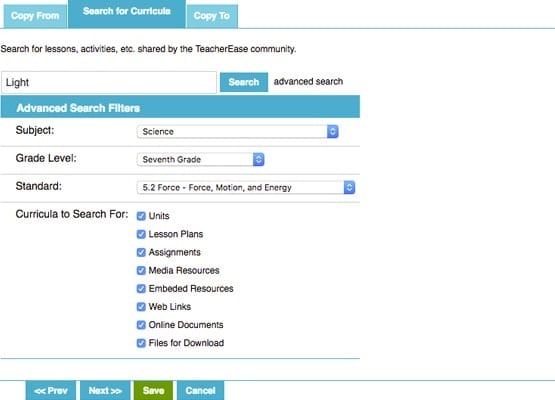 Features of TeacherEase
Offer students to assess their progress and results based on their previous activities.
Allow learners to grasp their target and provide data to focus on their goal to achieve it.
Facilitates providing summative and formative assessments based on their performance.
TeacherEase can produce grades automatically, as well as standards-based report cards and grade books.
Capable of generating a data bank with profound knowledge as well as sharing with the learners.
5. Insight
---
Insight is a free, open-source classroom management software that is simple to operate. This software serves different purposes, such as monitoring classroom activities, promoting collaborative learning, and keeping students engaged with their activities. In addition to this, it seamlessly supports multiple labs and offers a plausible learning experience for the teachers.

Features of Insight
Capable of creating the class list, and it can integrate that class list automatically into the software.
Demonstrate teacher's screen activities to all the students to experience live digital education.
Facilitates controlling students' devices and helps monitor students' activities at a glance from the classroom.
Allow displaying a particular student's computer screen with other students to share the best-earning experience.
Broadcast features, chat, and audio offer students to communicate with the teacher and other students.
Enables generating multiple questionnaires and allows students to answer the questions.
6. LanSchool Lite
---
LaneSchool Lite is a worthwhile and easy-to-use open-source school management system that facilitates students to have a learning experience in a safe and digital environment. It helps the teacher to keep an eye on the students and monitor their academic progress effectively. This application offers seamless communication between students and teachers.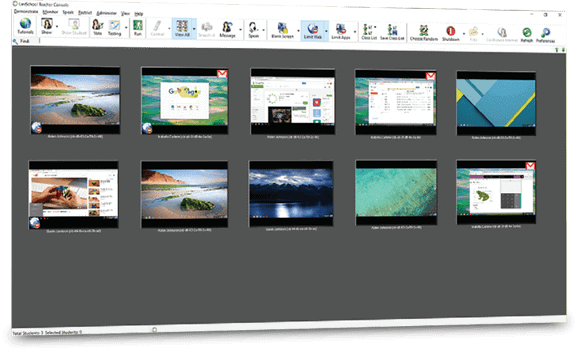 Features of LanShool Lite
Facilitates broadcasting teacher screens with the students to execute the best teaching methods in the digital environment.
Allow the teacher to monitor students' devices through the teacher's screen.
Empower the teacher to lock the students' screens and keyboards to stop them from being distractions.
It paves the way for sending students' assignments or checking the progress of students' activities, thus, saving time.
7. NetSupport School
---
NetSupport School is free and open-source school management software that expedites controlling monitoring and collaboration between students and teachers. It offers assessment features and allows availing the cut edge technology for the academic learning environment. This application works seamlessly on all types of devices and platforms.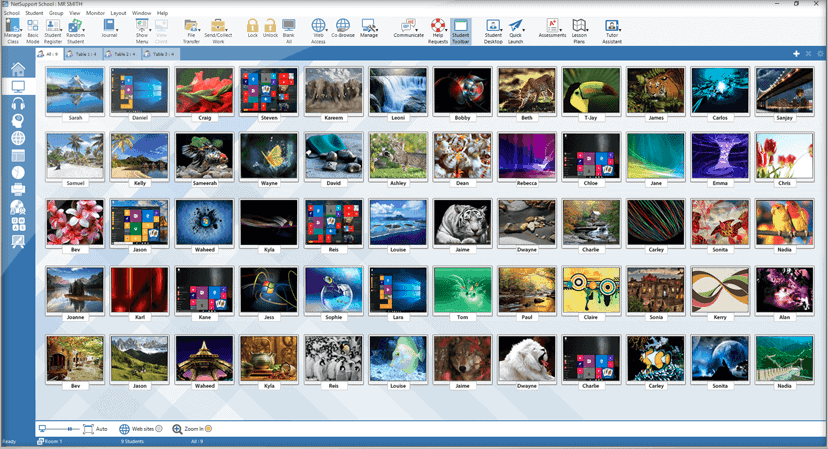 Features of NetSupport School
Allow teachers to manage and monitor the students' devices from a centralized device.
It paves the way for printing and viewing for the students' devices, and the customized icon is available.
Facilitates transferring the teacher's documents and files to the student's device.
Offer real-time information on issues such as time maintenance, session topic, etc.
Customized use is possible, like showing the teacher's screen to the selected student's device.
Can stream the audio, videos, and recording from the teacher's screen to the student's computers.
8. Netop Vision
---
Netop Vision is a free and open-source digital classroom management software that enables teachers to accomplish their tasks in less time. It is easy to use yet effective application with innovative features. It helps the teacher to engage their students in their work without distraction and to grasp it in a short time.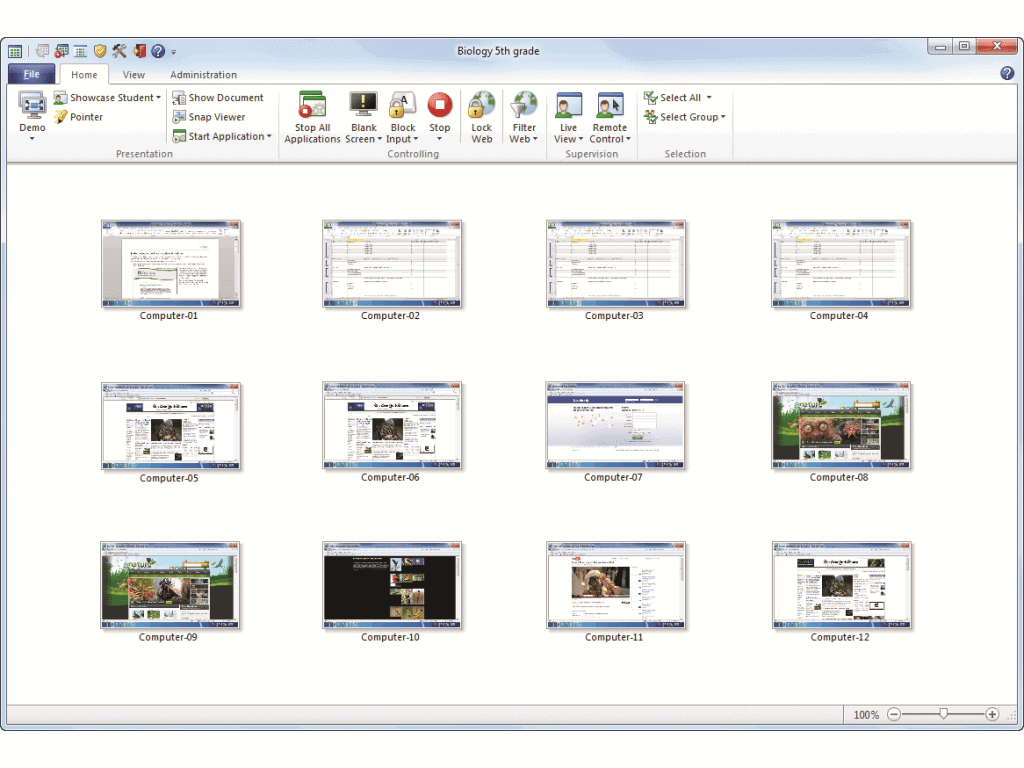 Features of Netop Vision
Collaborated screen sharing is available; thus, students can share their screens with others.
A teacher can view the student's work and share their screen with the selected students.
Provide access for the teacher to control the students' devices, and teachers can lock the keyboard.
Facilitates sharing the same URL with the multiple computer screens in the class for a better learning environment.
9. OpenSIS
---
OpenSIS is an all-in-one solution for virtual school, high school, K-12 school, and even for patients for their healthcare lessons. It is a school information management system where all the data from enrolment to graduation can be stored. All the relevant features regarding the students are available in this application.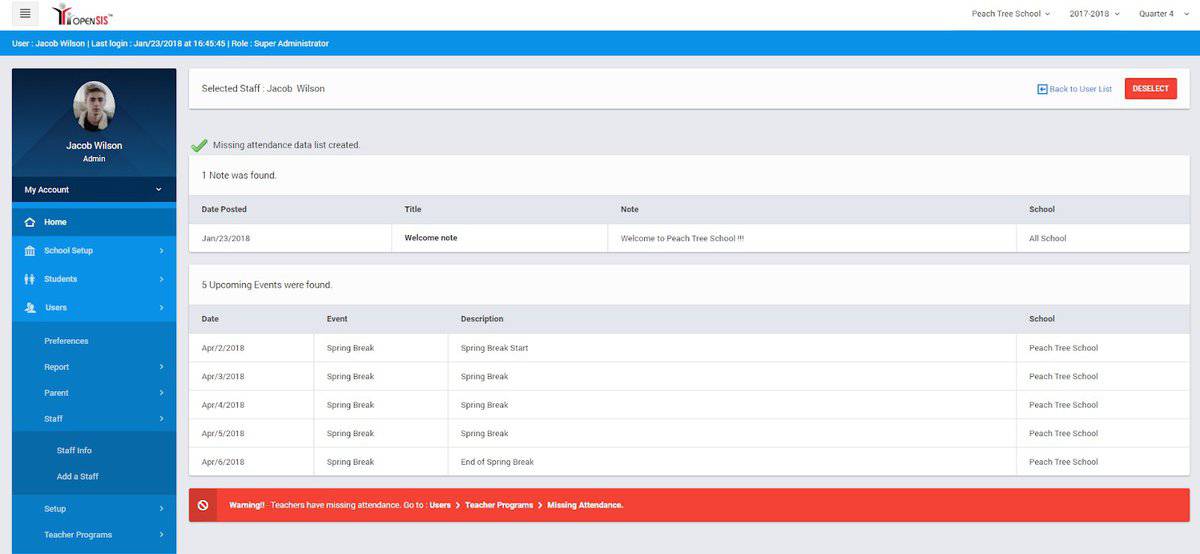 Features of OpenSIS
Customizable; thus, you can create unlimited fields and categories to store all sorts of data.
Users can generate schedule requests for groups or single students with this application.
Allow communication with the parents to share real-time data and required information.
Facilitates students' access to real-time information regarding grades, attendance, etc.
Capable of storing unlimited students' information in this application.
10. Fedena
---
Fedena is an open-source school management system that mainly focuses on maintaining files and student records. Fedena facilitates accessing unlimited administrative data for the official documents and the vast amount of batches and courses. It is user-friendly and flexible; thus, you can customize it the way you want it.
Features of Fedena
Featured financial management, a calendar, human resource management, and examination management too.
Offer students tracking, dashboard, and necessary information required for the students.
Students' and parents' logins are available, and it facilitates faculty and student management.
It paves the way for handling students' admission, faculty messaging, and course management.
11. feKara
---
feKera is another school management powerhouse, and it is free until the student number reaches fifty. It is a modern and effective school management and administration application that performs assignments, exams, internal massaging, and budgeting. A mobile app version is available that also works on tablets and smartphones.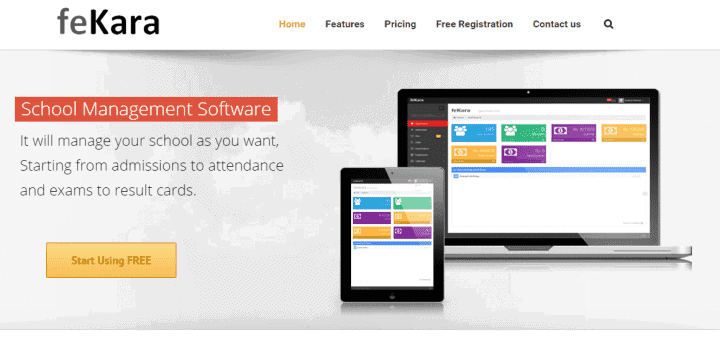 Features of feKara
The featured facility, financial, library documentation, and data management.
A one-click option facilitates keeping track of higher education, course, and batch.
Online calendar and payment, as well as data analysis and reporting, are available in this software.
One limitation is that the user must pay a particular amount if the student's number crosses a certain limit.
12. Gibbon
---
Gibbon would give you all-in-one experience in terms of school management. It is a free and open-source school management system that does not merely deal with administrative activities but also offers services and features. It offers service on the payroll, staff management, finance, invoicing, and schedule too.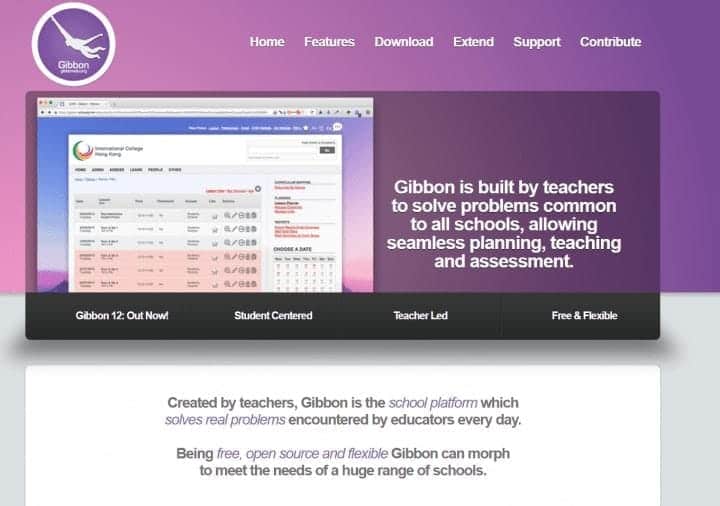 Features of Gibbon
Provide teaching kinds of stuff such as planner tools, assessments, rubrics, and grade books.
Featured clean and user-friendly interface along with the learning curve inherent with this new software system.
Offer attendance tracking, class management, the timetable for classes, and faculty messaging.
It is an effective tool for departments, libraries, students, examinations, and student management.
13. School Time
---
If you are running a small size school, for instance, a private school or a preliminary school with less than fifty students, then you can use the free version of School Time digital classroom management software. It does not require a credit card or financial obligation to use the free version; thus, you can install and use it.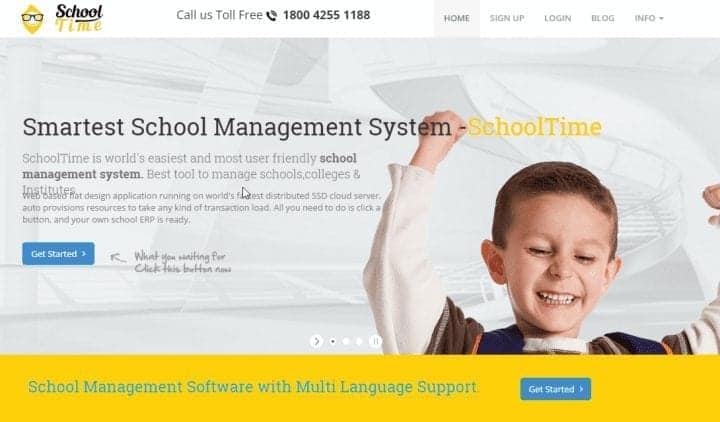 Features of School Time
Featured with exam management, library database, grading system, and board management.
Allow keeping track of attendance, transportation, and every dormitory documentation.
Facilitates monitoring timetable for the classes, curriculum updates, and faculty messaging.
It paves the way for keeping eyes on the directories, finance reports, student attendance, and payment gateways.
14. SchoolTool
---
SchoolTool is an online-based open source school management software that can manage all the issues in a school. It largely offers many features for the teachers necessary to run a classroom effectively. SchollTool is programmed with Python; therefore, it is secure and can smoothly run on the Linux platform.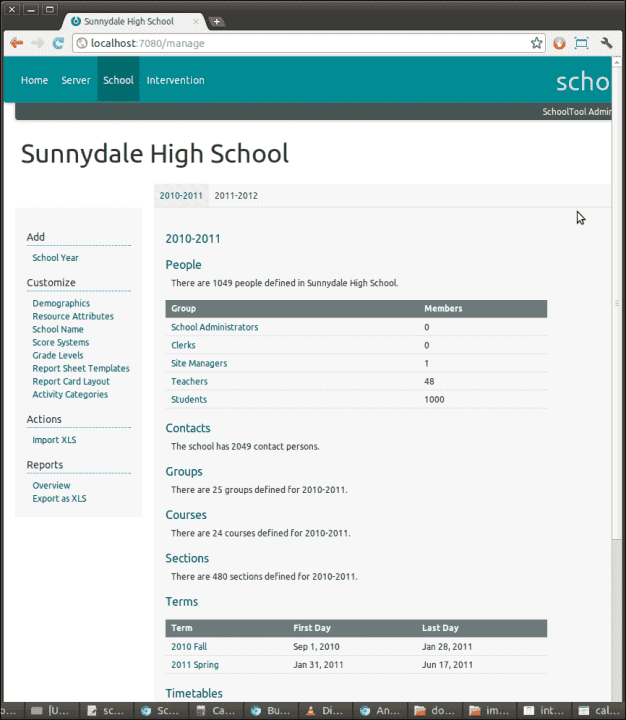 Features of SchoolTool
Features include class attendance sheets, grade books, skill assessment documents, and daily participation journals.
Offer organizational features such as Google Calendar that plugs in the most useful calendar application.
It enables student tracking, database creation, contact management, and attendance monitoring.
It lacks human resource management, payment gateway, reporting, and a few other administrative features.
15. TS School
---
TS School is a simple yet powerful school administrative software that is free and open source. It offers all the basic features irrespectively the size of students and faculty numbers. It expedites the management of human resources with its powerful modules, and in addition to that, it offers effective student management systems.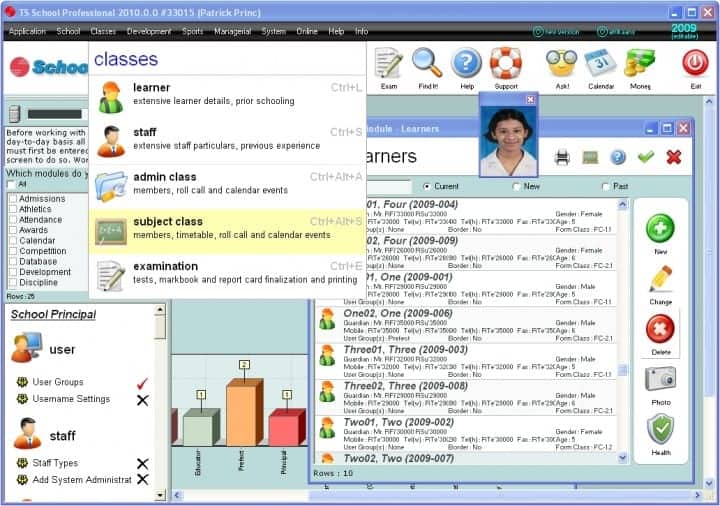 Features of TS School
Features include inventory, admission database records, monitoring, and a government record.
Allow attendance tracking, school calendar management, and keeping up-to-date financial reports and transactions.
It works effectively on staff, class, and user management, along with a timetable for the classes.
The faculty messaging option and exam modules for the teacher are available.
Some essential features are lacking in the upgraded version, such as a report, safety, and development.
16. RosarioSIS
---
RsarioSIS is an easy-to-use, free, flexible, and open-source school management system that works well with multiple or single school setups. It offers to integrate YouTube channels as well as Word documents to ensure quality education. It has a user-friendly design, and it works well with smartphones and tablets too.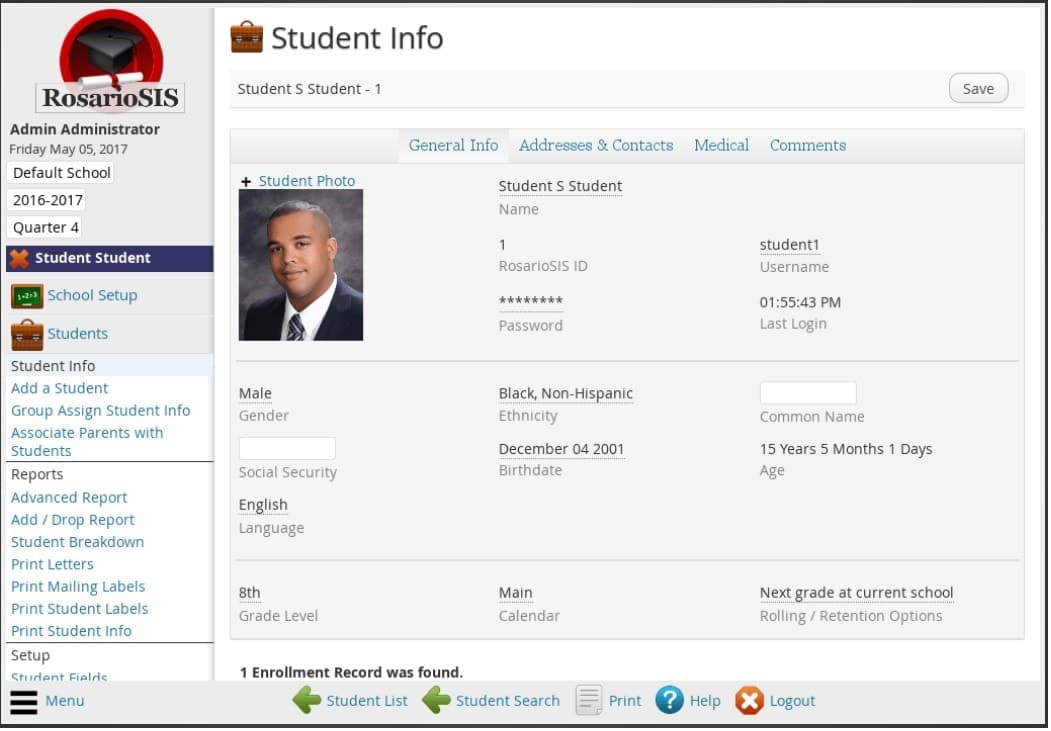 Features of RosarioSIS
Features include school setup, activities, discipline, students, attendance, billing, grades, users, scheduling, food, and service.
Programmed in PDF generation that expedites student enrolment, continuously updated information, and easy edit mode.
Allow customizing the fields as you wish, and you can consult and manage the calendar easily.
The attendance code is configurable; you can access students' information with a single click option.
This software prints out staff salaries, school financial transactions, and different reports.
Facilitates creating assignments and manages grades, class timetables, and certificates as well.
17. OpenEduCat
---
OpenEduCat is another complete open source school management system. All the core features are available in this software that is necessary for running a school. This application is available in sixty-five languages, along with three hundred modules. Course management and students' information are integrated with it.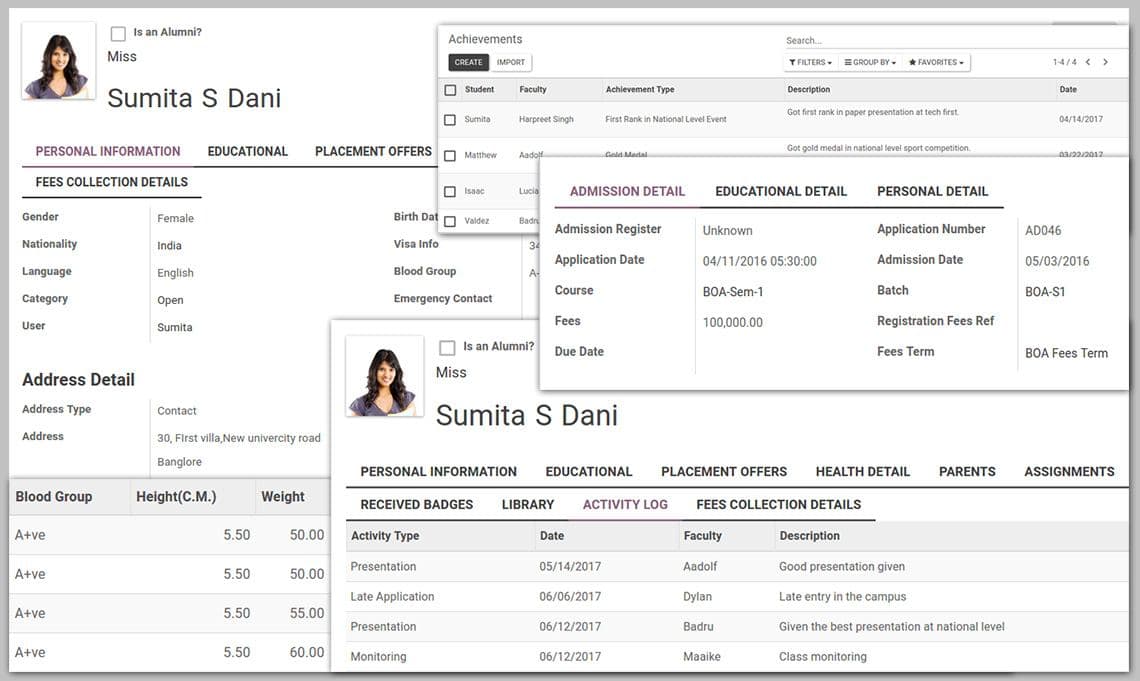 Features of OpeneduCat
It offers integrated communication and paves the way for storing and accessing all students' information.
At a glance, this software shows students' information from admission to graduation.
It expedites maintaining the faculty's profile, course, and classroom schedule, payroll, and expenses.
Provide online enrolment, multiple evaluations, as well as full-time access to the statistical report.
It smoothes the way of managing time table, transcript, report card, curriculum, etc.
18. NLET School
---
NLET School is, to some extent, worthwhile digital classroom management software that is capable of performing the size of a school or college irrespectively. This management tool is largely effective because of its increased profitability, comfort, and error-free properties. Automatically it can correct common human faults.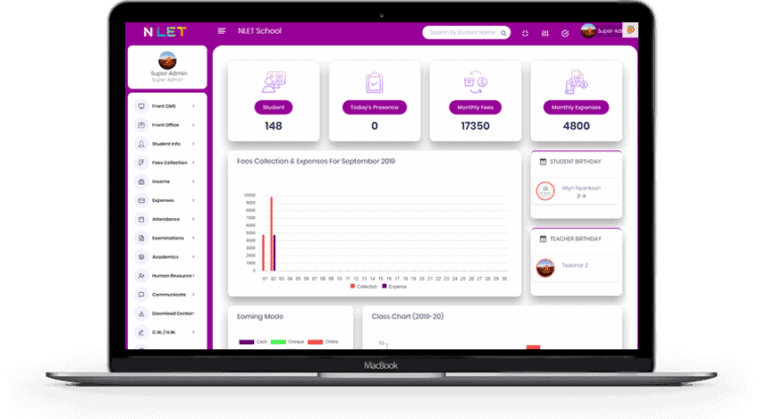 Features of NLET School
It is easy to handle, user-friendly, and very intuitive, and in addition to that, it has a smooth interface.
Offer systematic and organized service; thus, you can chaos-free solutions to every relevant issue.
It paves the way for easy quick and easy decisions and can be updated any day.
It is greatly beneficial to the parents, in fact, when they want to know the result grades of their kids.
Facilitates smooth service for the teacher; hence, they can track students' performance, results, and assignments.
19. MyClassCampus
---
MyClassCampus is a web-based and mobile app-based software that performs academics and activities for school and college. It can work quickly on organization and effective communication and allow sharing of information with every stakeholder. This open-source school management system is a one-click solution tool for the school.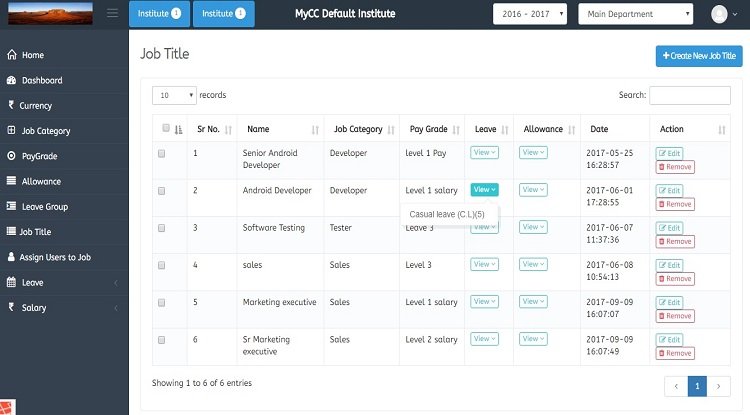 Features of MyClassCampus
It works on different issues such as academics, admission, accounting, and HR & payroll system.
MyClassCampus features some essential modules: attendance, examination, document, and financial management.
Facilitates monitoring courses and batches to keep an eye on the students' real-time performance.
Integrated yearly event calendar and help desk offer to perform on different issues accordingly.
It can generate all the weekly, monthly, bi-monthly, quarterly, half-yearly, and yearly reports.
Allow acting on the collection of the academic fee and outstanding fees managing effectively.
20. eSkooly
---
eSchool is a feature-enriched, free, open-source school management system that works effectively for any school, college, and other academic institution. This applicant is for management, administration, and learning the size of the institution irrespectively. It offers everything from attendance to admission and tests to results.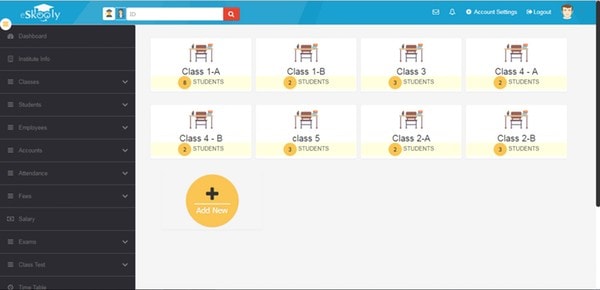 Features of eScholy
Offers input different institutional information such as logo, name, and tagline that will display on every printable page.
Includes an admin portal with every executive power to track, manage, and record everything regarding the school.
Features a parent and student portal that includes necessary information, for instance, progress report, results, timetable, etc.
This software offers a class management option; thus, the teacher can perform everything relevant to the class.
eSchool provides full support for the exam, from taking the exam to making results, reports, and result cards.
Finally, Insight
---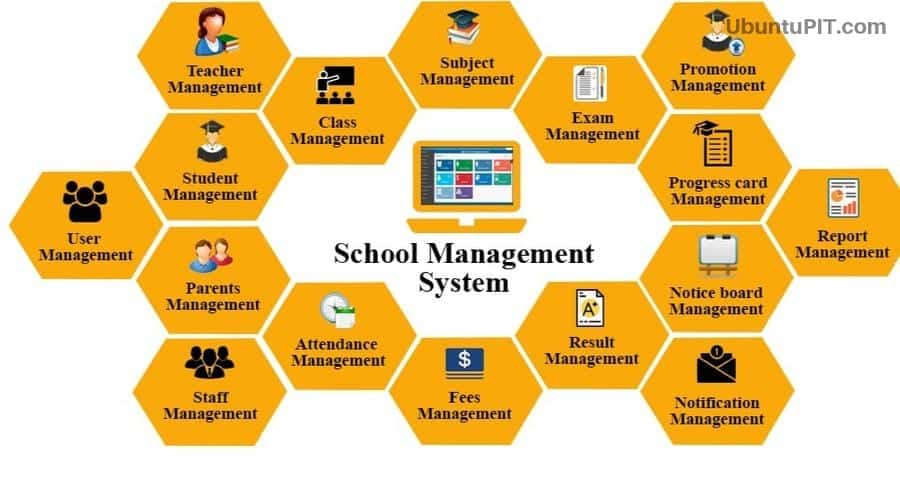 The fourth-mentioned open source school management systems are greatly popular among users. Indeed, the above-discussed software effectively maintains all the necessary kinds of stuff in a school. Nevertheless, a few of them are incredibly capable of handling the software's administrative, staff, and student-related functions.
To run your school smoothly, you can choose the best one based on your necessity. A few of them are required to be installed on a laptop or computer, whereas the rest can be used just by signing up and logging in.
Finally, if you find this article helpful and worthwhile, please do not forget to share it with your friends and relatives. You might leave your comment to let us know your thought regarding the digital school management software. Even if you find any important software missing, please let us know through your comment. Thank you for being with us.