Even though email is the most popular communication method and it is even more used in the professional sector, I was not very comfortable with it because of its not-so-convenient interface. So, when Gmail allowed adding some extensions, I was excited enough to express it. So, I started to navigate the Chrome web store and Workspace to discover new extensions at my leisure. After my hours of finding over the past few years, I now know what are the best Gmail extensions to use.
Today, I appear to introduce you to some Gmail extensions that will open the gate for you to get out of the boring interface of the classic Gmail. So, are you ready to meet them?
Best Gmail Extensions to Enrich Your Email Experience
---
While making the list of the best extensions, I was in a tough situation because I couldn't choose one over another. Indeed, I left behind many of my favorite extensions just because It's a short list with 15 counts.
Still, it doesn't mean that you will need all the 15 extensions I am going to recommend. Just prioritize your needs while choosing one. You don't need to install each and every extension to make your Gmail interface heavier. So, let's see which one or ones are suitable for you.
1. Right Inbox
---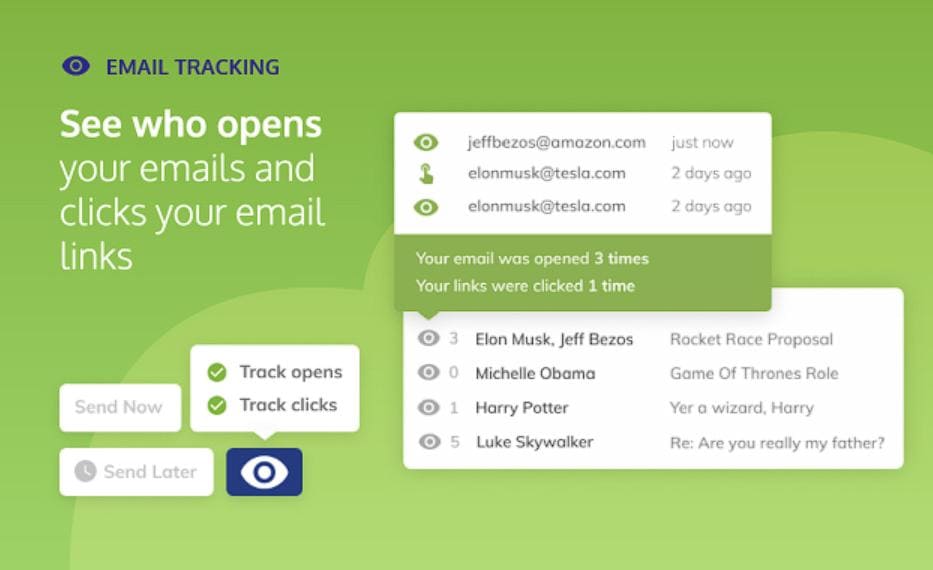 In the first place, I would like to recommend Right Inbox. It is a very useful Gmail extension designed to increase your productivity and efficiency in managing emails. This tool comes with lots of powerful features just to take your Gmail experience to a completely new level.
Even if Right Inbox offers a lot, I personally love its Send Later, Email Tracking, Email Reminders, and Recurring Emails options. These features simply let you schedule emails, manage all the inboxes, outboxes, and other folders, and also let you track them conveniently.
To me, Right Inbox is a game-changer, especially to handle my professional emails. Besides, it has a very comprehensive toolkit that will simply enhance your productivity and leave a very significant impact in tracking your outreach efforts.
2. Grammarly
---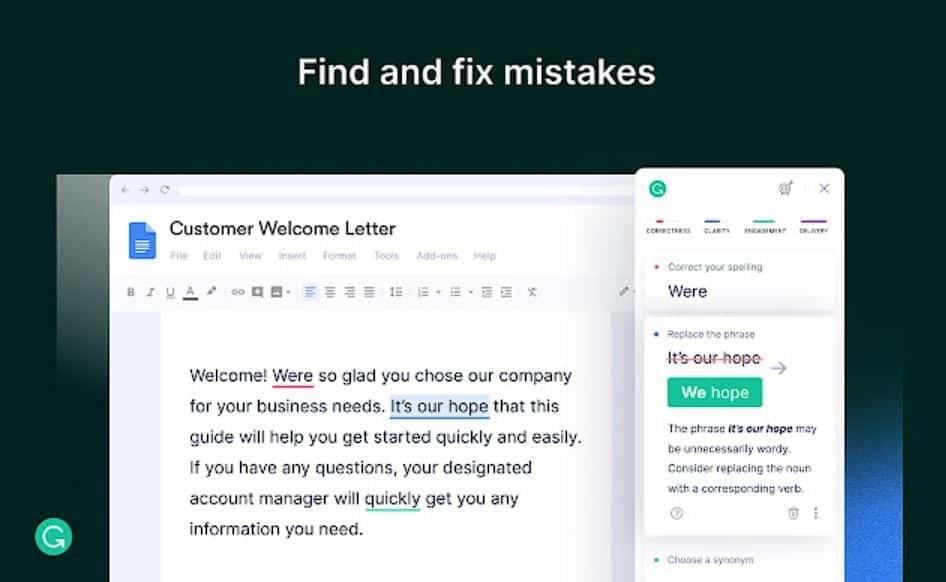 You don't need to think about the grammatical mistakes you might make while composing an email. Just use Grammarly. It is an indispensable Gmail extension that enhances your writing skills. It automatically checks emails for spelling, grammar, punctuation, and style errors to ensure your messages are clear and error-free.
Grammarly's intuitive interface provides instant suggestions for improvement to help users compose polished emails. It's specifically useful for professionals, students, and anyone who needs impeccable written communication.
However, Grammarly is available in both paid and free versions. I was actually satisfied with the free version, but once I paid for the premium version, I started loving it more. This version offers even more critically helpful context-aware corrections that we usually don't notice.
3. Discoverly
---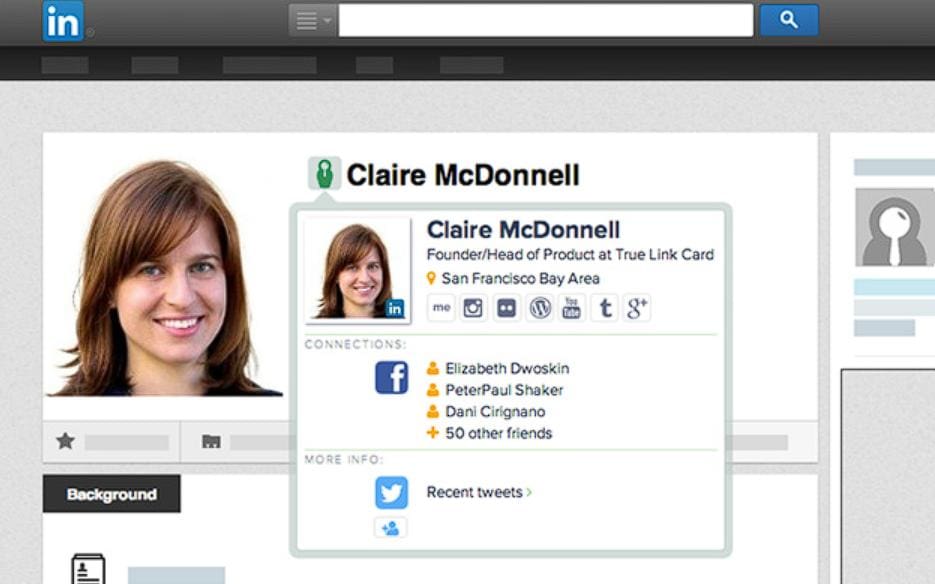 Do you ever want to find the person you only communicate through email on a different social media? If you often do that, you should use Discoverly. It's like a bridge to the gap between major online platforms like Gmail, Facebook, Twitter, and LinkedIn. This extension is very helpful for job hunters, sales professionals, recruiters, entrepreneurs, and anyone who often needs to uncover email addresses.
As these platforms don't always integrate seamlessly, Discoverly helps you connect them all in one place. It also provides a valuable toolkit to enrich your Gmail contacts by displaying work information, mutual connections, and even tweets.
However, this extension does not help Gmail users alone. It also covers LinkedIn, Facebook, and Twitter profiles. When viewing a LinkedIn profile, Discoverly will show you whether you share with mutual friends on Facebook and tweets relevant to that connection. Conversely, when running your Facebook and Twitter profiles, Discoverly offers LinkedIn information, mutual connections, and additional context as well.
4. Streak CRM for Gmail
---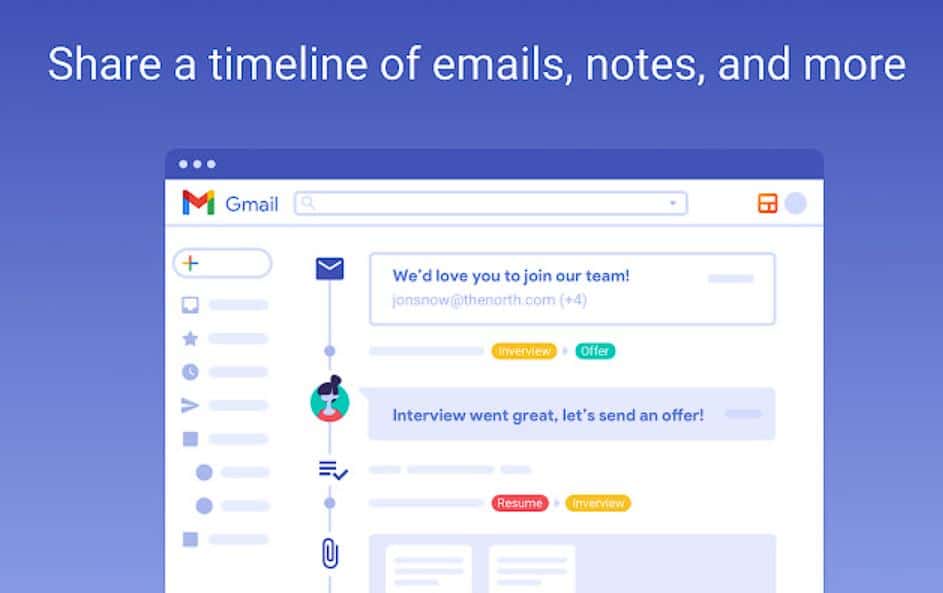 If you are a business person, just try Streak CRM for Gmail. It is a popular email extension that revolutionizes how businesses manage sales and customer relationships within Gmail. When you have this tool, you don't need to constantly switch between your inbox and other applications, as it provides you with a seamless experience right where you work.
Integrated directly into Gmail, Streak offers a versatile solution for various use cases like sales, partnerships, support, and hiring. It even extends its functionality with G-Suite integrations, including Sheets, Chat, and Drive, facilitating easy data access and collection.
However, streak acts as a hive-mind for teams and ensures an effortless collaboration by sharing emails, notes, and call logs. It also keeps your sales pipeline on autopilot, automating data capture and providing timely notifications to ensure you never miss a follow-up.
5. Todoist for Gmail
---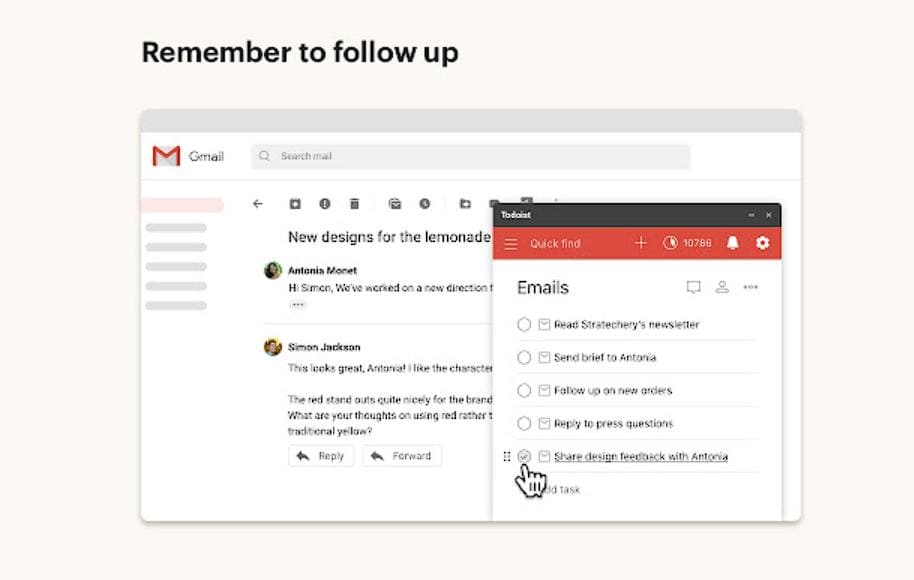 I'm sure that I don't need to introduce you to the most popular to-do list app, Todoist. You can now use this tool as a Gmail extension. With Todoist, you can effortlessly transform emails into actionable tasks to attain inbox zero with ease. You can add emails as tasks to pin events, set due dates, and create reminders to ensure important messages never slip your mind.
This extension also offers the convenience of completing tasks directly within Gmail without even switching between apps. Moreover, Todoist for Gmail extends its functionality to desktop and mobile platforms so that you can capture, organize, and track tasks effortlessly. It also supports recurring due dates, task delegation, and priority levels for an efficient task management system.
It is now integrated with over 60 apps like Google Drive, Dropbox, and Slack. Simply, it can be your ultimate hub for organizing both work and personal life to increase productivity and simplify your daily routines. Plus, it offers a convenient transition from other task management tools as well.
6. DocuSign eSignature
---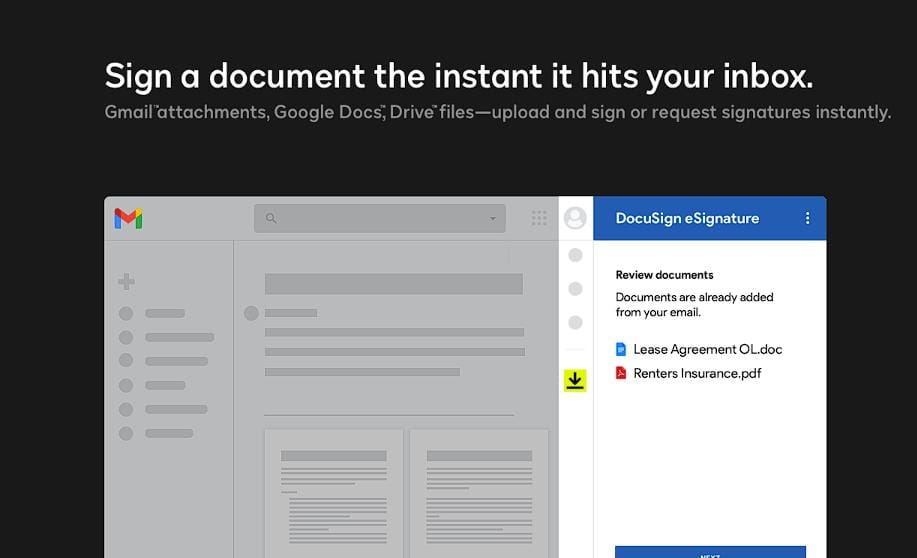 From now on, signing documents in Gmail will take less than a minute. Just use DocuSign eSignature. This integration simply lets you effortlessly sign, send, and manage contracts and important documents directly within Gmail. Besides Gmail, this extension also works with Google Drive and Docs.
DocuSign eSignature is designed with the utmost security and legality of your agreements through industry-leading encryption and authentication. So, using this tool, you can make your documents legally binding. It will also help you in real-time document tracking with notifications to keep you alert of your essential tasks all the time.
This extension offers convenient features like document templates, integrated collaboration, and mobile accessibility to simplify repetitive tasks. It also helps in collaborating with colleagues, clients, and partners very easily. Indeed, it automatically saves completed contracts to Google Drive so that you don't lose them by mistake.
7. Gmail Reverse Conversation
---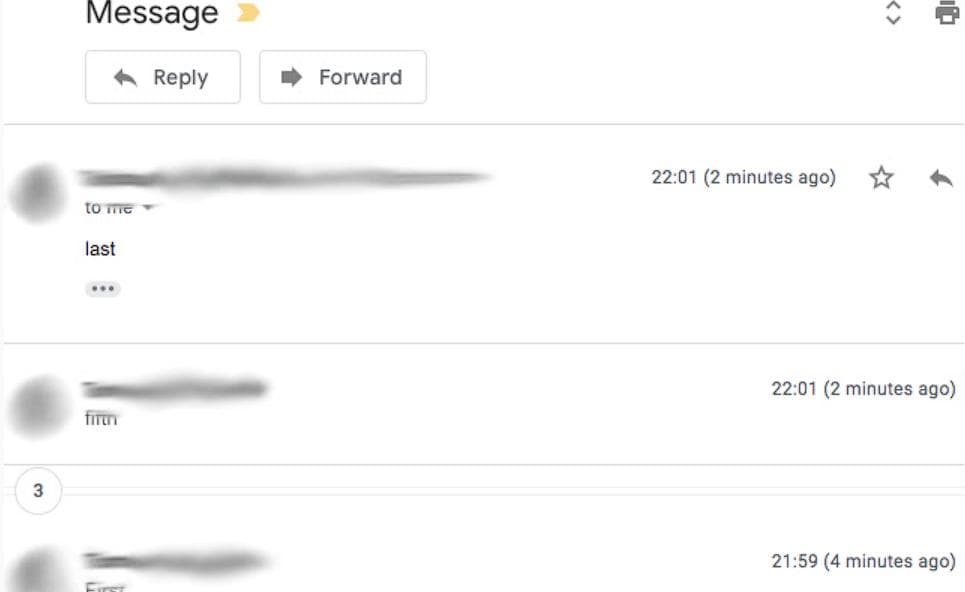 Gmail Reverse Conversation is my next recommendation. It is a very popular Gmail extension designed to alleviate the inconvenience of lengthy email threads. This tool utilizes CSS (Cascading Style Sheets) instead of JavaScript to rearrange email conversations in the Gmail interface, with the most recent message displayed at the top.
To me, this reversal of the email order in thread view is a game-changer, especially for managing my professional emails. With this simple but effective extension, you can also effortlessly streamline your email interactions and save time.
Another best part of Gmail Reverse Conversation is its smooth and secure user experience. If you find yourself regularly grappling with lengthy Gmail threads, this extension is a must-try solution for a more efficient email management experience.
8. Zoom for Gmail
---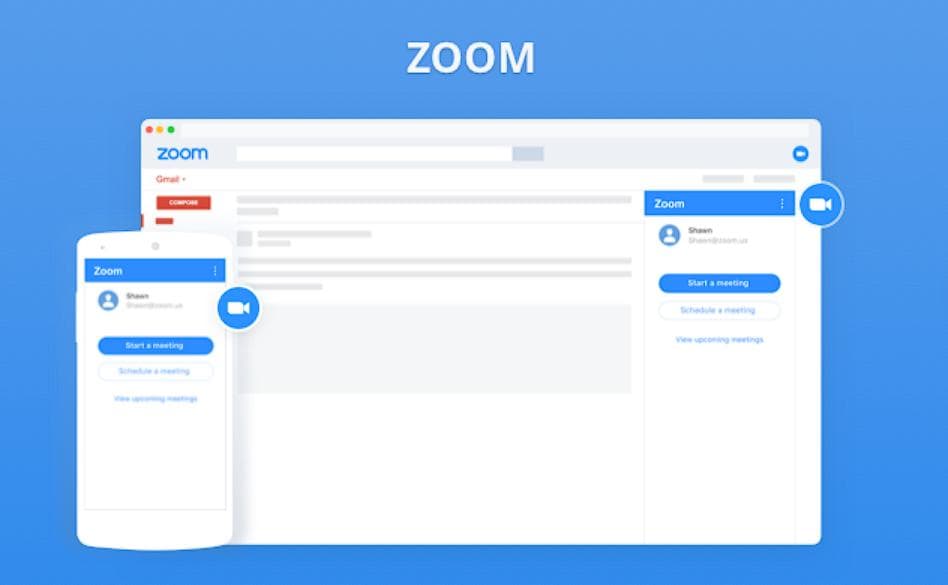 Why don't you stop spending your time attending Zoom meetings? Don't you know that Zoom is now available as an extension for Gmail? With it, you can effortlessly join Zoom's video conference directly from Gmail. This innovative tool simply lets you all your Zoom software activity from your Gmail account.
Zoom also offers a unified platform to manage and track all communication-related activities, from calls to meetings and conferences. In this way, this handy extension enhances productivity and vanishes the need to toggle between multiple apps or tabs.
So, if you need to attend Zoom meetings so often and you get the links usually on Gmail, like me, this one should be in your bag. I can assure you that you will find it more convenient than you used to manage the Zoom activity before.
9. Evernote for Gmail
---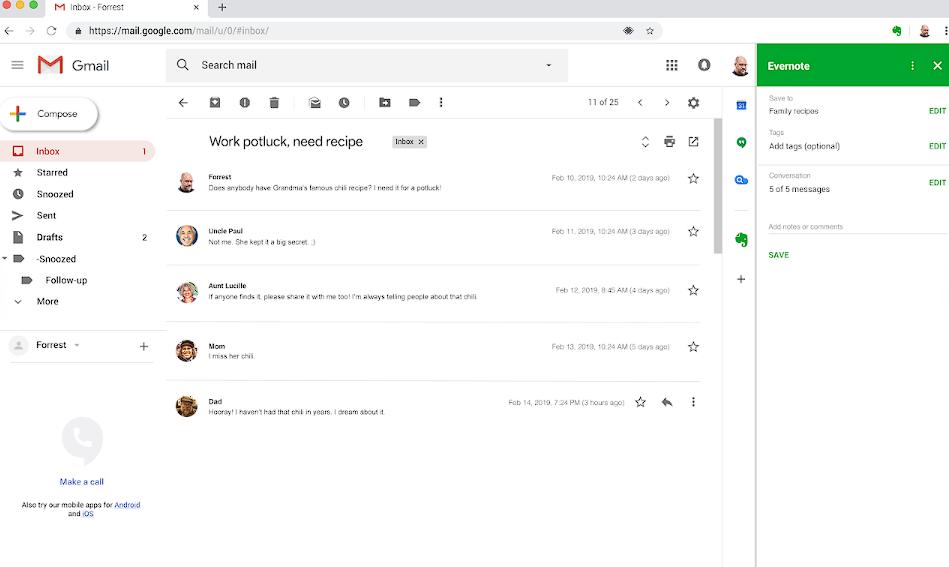 Don't say that you didn't use Evernote before. It is one of the best note-taking apps for Android and iOS. And now, this application is available in the shape of an extension that works particularly better with Gmail. For Gmail, it is like a productivity powerhouse that can transform your email experience into a streamlined and efficient workflow.
With this indispensable tool, you can declutter your inbox by swiftly moving important emails to Evernote, where they are shielded from the chaos of inbox overload. This distraction-free workspace also lets you curate your content, add context, and stay laser-focused on what truly matters.
But among all its features, I like the lightning-fast retrieval of Evernote content that simply lets me compose better emails effortlessly. As Evernote stores all my essential emails, I don't even need to check them in the jam-packed inbox. Also, it provides complete organizational freedom to structure your content in Evernote.
10. Checker Plus for Gmail
---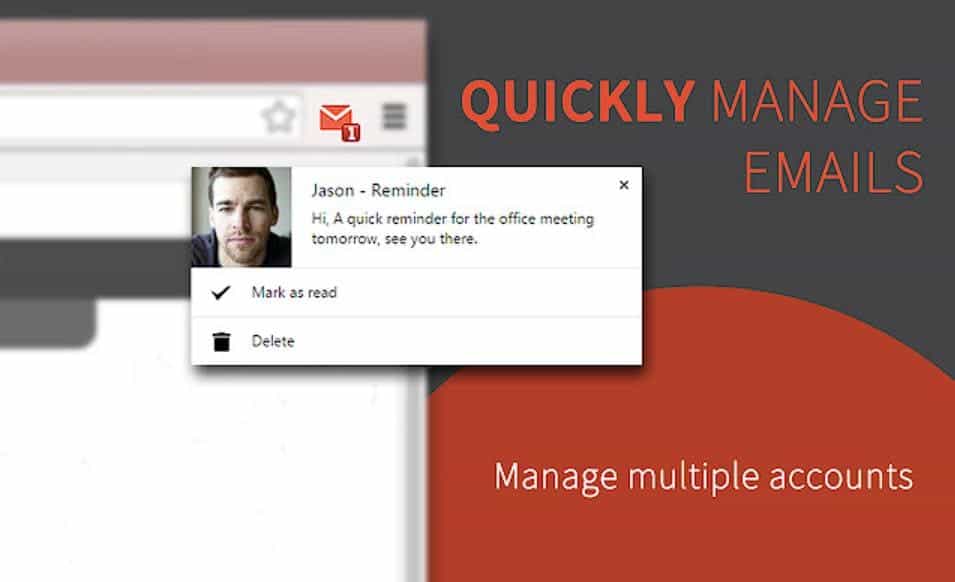 Managing your emails, both professional and personal, will be fun and more organized once you install your must-have extension, "Checker Plus for Gmail". With over 1 million satisfied users worldwide, it offers a convenient way to handle multiple email accounts on a single device.
This 5-star rated extension also comes with a minimalist interface. You can simply receive notifications for the coming emails and read, listen to, or delete emails without even opening Gmail. It ensures a safer experience with high-end security, and it simply requires minimal permissions.
Checker Plus for Gmail also offers very responsive and helpful user support. Even though I personally use it, my friend recommended it, and I checked thoroughly to see whether I should list it here. While checking, I regret not using this extension since now.
11. Slack for Gmail
---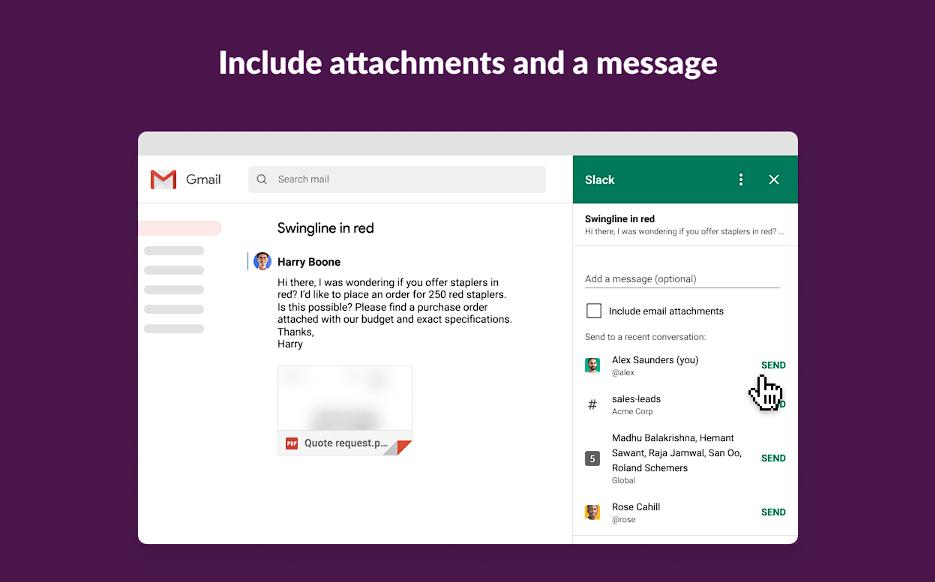 Slack has now become a very popular teamwork platform that offices and companies use for internal collaboration. If you need to use this platform for your professional purposes, you should install the Slack extension. This powerful tool simply enhances collaboration to help employees increase their productivity.
With this extension, you can effortlessly manage your email communications by strategically sending emails into Slack at the right moments. Whether you have an innovative idea to share with your team or you need to coordinate responses to customer inquiries, the Slack extension simplifies the process.
This integration ensures an effective work environment to ensure that conversations, decisions, and information flow within Slack, where teams can stay connected and productive. After installing this extension, you can immediately select the desired Slack channel or recipient, add context to a message, and even attach files if necessary.
12. Calendly for Gmail
---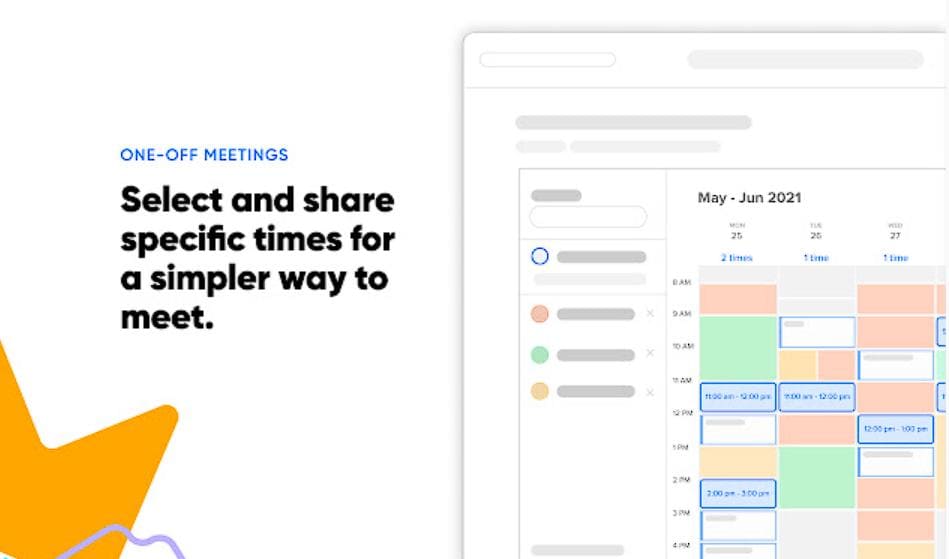 The Calendly for Chrome extension is a must-have for Gmail users. It simplifies the process of scheduling meetings and enhancing productivity. With this extension, you can effortlessly access all your Calendly event types while composing emails in Gmail. Also, you don't need to switch between tabs or applications.
This integration lets you embed your availability directly into your email messages. This is very convenient for recipients to select a suitable meeting time without the hassle of back-and-forth emails. Besides, it extends its utility to LinkedIn Messaging, Recruiter, and Sales Navigator to ensure that you can efficiently schedule meetings and interactions within your professional network.
With Calendly, you can create one-off meetings for important contacts and conduct meeting polls to find the most convenient meeting time for all participants. So, if you need to schedule your work so often, you should definitely try this extension on your Gmail account.
13. Trello for Gmail
---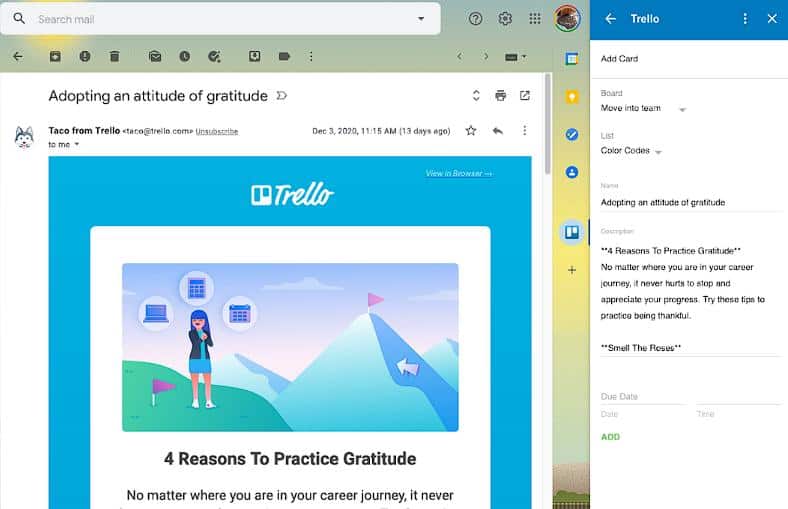 Before moving to my new job, I used to work for a company that used Trello to organize regular teamwork. That was when one of my colleagues asked me to use the Trello extension for Gmail. Believe me, I didn't know using Trello was so convenient as a Gmail extension before.
With a simple click of the Trello icon, it bridges the gap between your inbox and Trello boards. It will indeed transform your email into an organizational powerhouse. You can easily manage subject lines and card titles, as all the email contents will automatically be added as card descriptions.
You can also smoothly move tasks from "To-Do" to "Done," as you can send action items directly to your preferred Trello boards and lists. Whether you're tracking sales leads, handling customer feedback, or coordinating an event, the Trello Add-On for Gmail ensures that nothing crucial gets lost in the email shuffle.
14. Dropbox for Gmail
---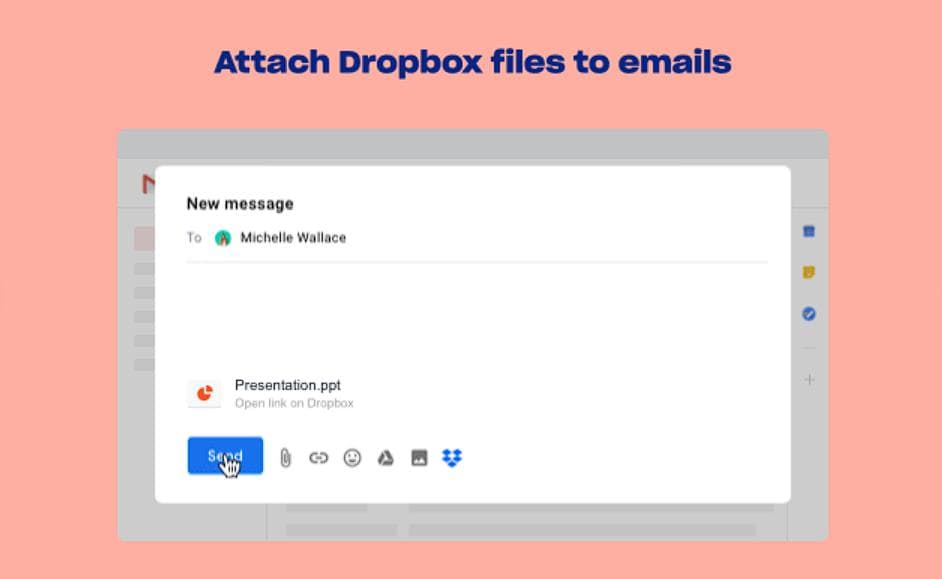 For the most reliable file management system, you should use the extension Dropbox for your Gmail. With this tool, you can easily save and share files of any size directly from your inbox. So, you no longer need to worry about the attachment size limits or cluttering up your email storage.
The best part of this extension is its function that keeps all files organized in one central location, bridging the gap between email and cloud storage. Dropbox links indeed ensure that recipients always access the latest file versions, streamlining collaboration and reducing the need for constant email updates.
With this extension, you can certainly have better access to various platforms, including web browsers and Android and iOS devices. Dropbox's automatic synchronization across devices ensures that files are accessible anytime, even when offline. Ultimately, the Dropbox for Gmail extension simplifies workflows, enhances collaboration, and boosts productivity for individuals and teams alike.
15. GIPHY for Chrome
---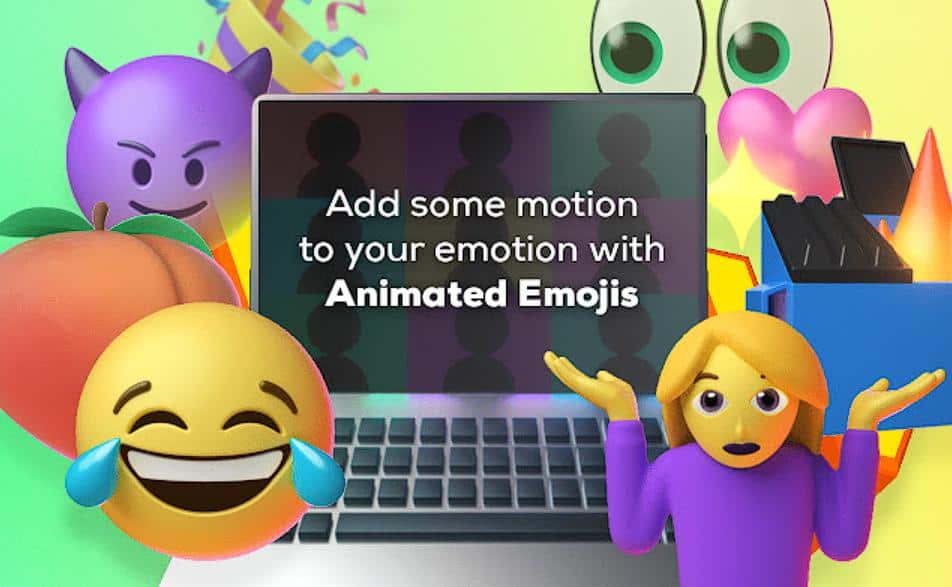 Finally, it's an unexpected extension for you that helps you get rid of the classic and boring email experience. From now on, you can send emojis, GIFs, and stickers with your emails, which you can only do on different messaging apps. GIPHY, a popular emoji app, is now available for Gmail users as an extension.
With this compact extension, you can effortlessly search and incorporate GIFs and stickers from GIPHY's source directly into your Gmail messages. You will have access to GIPHY's extensive library of animated images to use while sending emails.
Whether you want to add humor, express emotions, or make your emails more engaging, GIPHY for Chrome will simply make it simple. Just search for the perfect GIF or sticker, then drag and drop it into your email composition. So, why don't you try GIFFY and add a pinch of fun to your Gmail experience?
Wrapping Up
---
I am not sure whether you noticed that I have listed the best Gmail extensions that are suitable for specifically different tasks. So, you need to prioritize your preference and essence while choosing the right extension. For example, if your professional workplace is using Trello, go for its extension. Or, if it is Slack, just install this one.
Also, if you miss your schedule so often, try Calendly. For file management, use Dropbox, and for correction, use Grammarly. So, choose the extensions whose functionalities are related to your day-to-day work.
Well, before you go, please let us know if you are aware of some more extensions that can beat the following ones. Also, share this content with your friends and colleagues who need to be acknowledged for these extensions as well. Thank you.