Exploring the universe is the most common desire of the curious young generation. But that is just a dream, and pretty much difficult to make it true. However, most probably, that's the reason space games are always so popular among the young generation. When you are exploring a world, you must need a big screen. So, you will love to enjoy those games on your PC. However, if you are a Linux user and want to enjoy some space games for Linux, stick to us till the end of this article.
Best Space Games for Linux
---
Surprisingly, there are lots of space games for Linux available out there. But you may not like all of them because of poor graphics and unusual gameplay. However, we have a list of the five best games of this genre that you cannot help being addicted to instantly. Want to learn about them? Well, the following list of 5 games must take you to the world of the unknown, over the sky. So, don't miss them anyway.
1. Star Citizens
---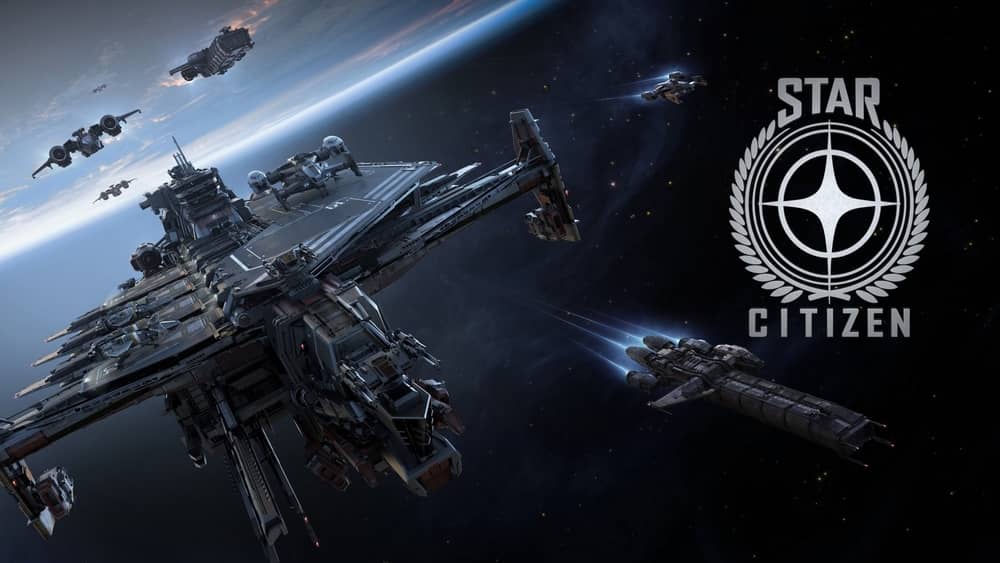 If you haven't heard about Star Citizens, now is your chance to get it on your game collection. This game is regarded as one of the best space games for Linux by its vast gaming community. The quality of graphics and sound effects are outstanding.
You can enjoy quality gameplay all day long with an excellent space-based plot without spending a lot on hardware. Star Citizens runs smoothly on a budget to mid-tier components. So, get ready to fight, explore, trade, and live in the vast space of the game universe without any restrictions.
Important Features
You will enjoy its highly interactive multiplayer game modes full of action and adventures.

This game offers regular updates and new content, making the game universe always fresh.

Star Citizens comes in multiple starter packages with additional features packed for all types of players.

You will love this game's unique visual effects, which suit the space theme perfectly.

It features numerous space ships, stations, advanced weapons, upgradable gears, and much more.

This game supports popular game controllers without any issues.
2. Kerbal Space Program
---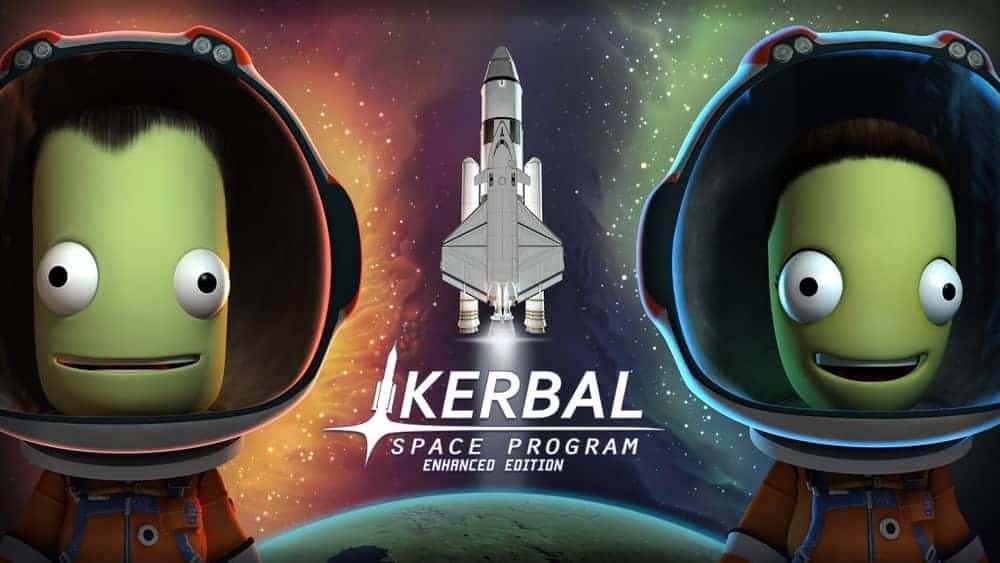 If you want to take charge of the space program, then Kerbal Space Programme can be your best choice. The entire setting of this game and the functions here are based on orbital physics and realistic aerodynamics.
In addition, you will need to launch your Kerbal crew and keep them alive to search for planets and the moon. Furthermore, you have to take part in space experiments by unlocking new technologies and enriching the knowledge of Kerbal aliens.
Important Features
To execute the flight maneuvers, the player needs to take control of the ship's whole setup.

You can initially send your whole Kerbal crew for additional vehicular activities.

The player can eventually set up a communication network between the Kerbal space center and the space center.

By setting up the satellite, one can find biomes, anomalies and scan the terrain too.

Managing the whole Kerbal crew, you need to go through hiring, training, and making them the hero of space.
3. Universe Sandbox
---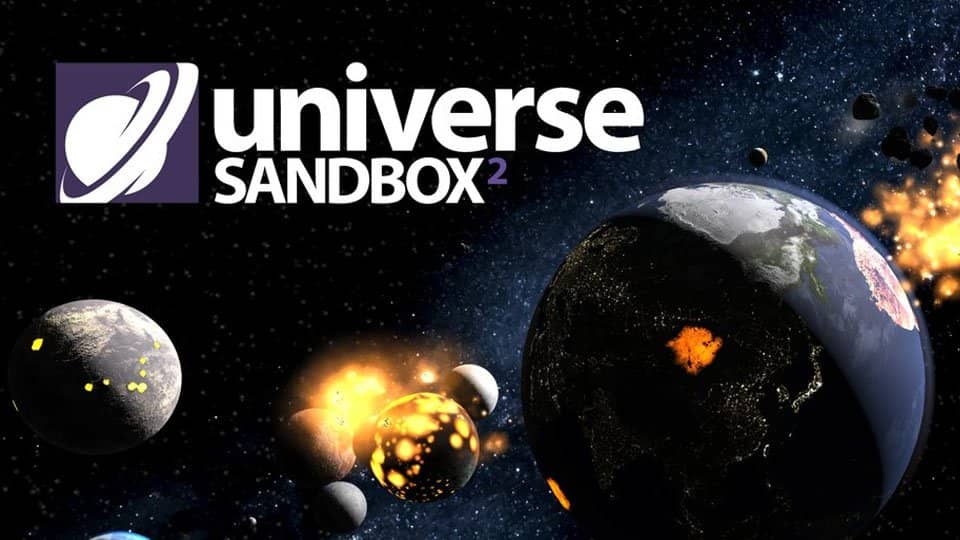 Giant Army has launched Universe Sandbox, and it is packed with real-time gravity collision, materials interactions, and everything. This exciting space game for Linux reveals the transiency and the beauty of the universe.
In addition, this game sure will get you a view of the whole solar eclipse and gives you a ride with the new horizon spacecraft. Likewise, you can start creating your own system, such as adding a star, planet, ring, comet, black hole, etc.
Important Features
You can make a model of the Earth's climate and change its season, tilt, and even make it freeze.

This game primarily allows materials including Iron, Hydrogen, Rock, and water to build the planet.

You can easily make the N-body simulation adjust at any speed using Newtonian mechanics.

This game will show supernovae unfold, and you are only required to make a star evolve with its age or mass.

You will also find this game in both VR mode and desktop version.
4. Homeworld Remastered Collection
---
Homeworld Remastered Collection is another popular space game for Linux of the RTS genre where you have to prepare your armada across over 30 single-player missions. Moreover, you can access its maps, races and choose your game mode.
Furthermore, in each strategic place, you can select fleet formations, flight tactics, and unit types. And, Of Course, unlimited multiplayer space battles will take place in this game with its finest features and technology.
Important Features
You can initially construct and battle up to 100 spaceships.

It will simply allow you to play homeworld races in opposition to homeworld two races.

In each competition, there will be eight players who will take place on 23 maps.

You will find high-level cinematic scenes along with the compatible modern operating system.

The sound quality indeed comes with original source effects, and the graphics are renewed too.
5. Astro Lords
---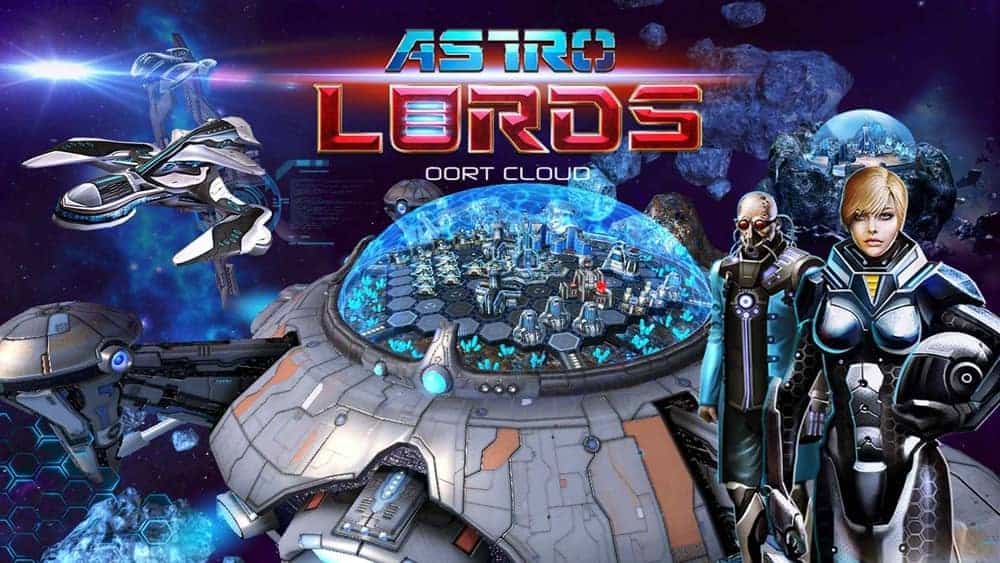 Trinity Project brought to you an indie-style space-themed game called Astro Lords. If you are into sci-fi and action-adventure, why the wait? Try it now on your Linux system. You will find it on Steam, and it works flawlessly on almost any modern setup with minimum graphics components.
This game has both single-player story mode and vastly open multiplayer mode. Suit yourself with the one you prefer, as both the gameplay modes are exceedingly exciting. It is free to play, and the game plot is very captivating.
Important Features
You must build your base and fortify it with weapons, shields, station defense systems, and other gears.

Players can raid other players' bases and get resources by looting and collecting minerals and other stuff from asteroids.

You must constantly upgrade your base and warships to stay formidable among other players.

It supports cross-platform multiplayer where players from all types of supported platforms can interact and compete with one another.

The inclusion of Steam achievements makes it even more fierce and challenging.

It offers mass-combat arenas where players can battle against AI enemies and other players online.

You can interact and socialize with your friends and other Astro Lords worldwide without restrictions.
Finally, Insights
---
So, exploring the universe won't be a dream for you anymore. Do it virtually with the following five space games for Linux. All of them come with high-end gameplay, mostly available on Steam.
I assume you may not find Star Citizen on Steam, but you can install it on your system or enjoy it on other gaming servers. However, if you ask me about my personal suggestions, I must suggest you try Star Citizens and Kerbal Space Program.
Well, don't forget to inform us about which one you are planning to try and how it works. Your little effort to leave feedback for us encourages us more than anything else. So, here we go for today and will come back again with another bunch of Linux games. Thanks a thousand folds for your time.