Ubuntu is one of the best open source operating system. There are a lot of music player apps available for Ubuntu on the internet. You looked for some great music players, but you failed to choose the best one. Today I will share the best Music Player app for Ubuntu with you, which you can easily run from your desktop. Yarock is known as the best music Player for Linux at present, including some great features. The design and layout look very good, which is very easy to use. You can easily select the different Audio Back End with this app because it supports multiple music collections simultaneously.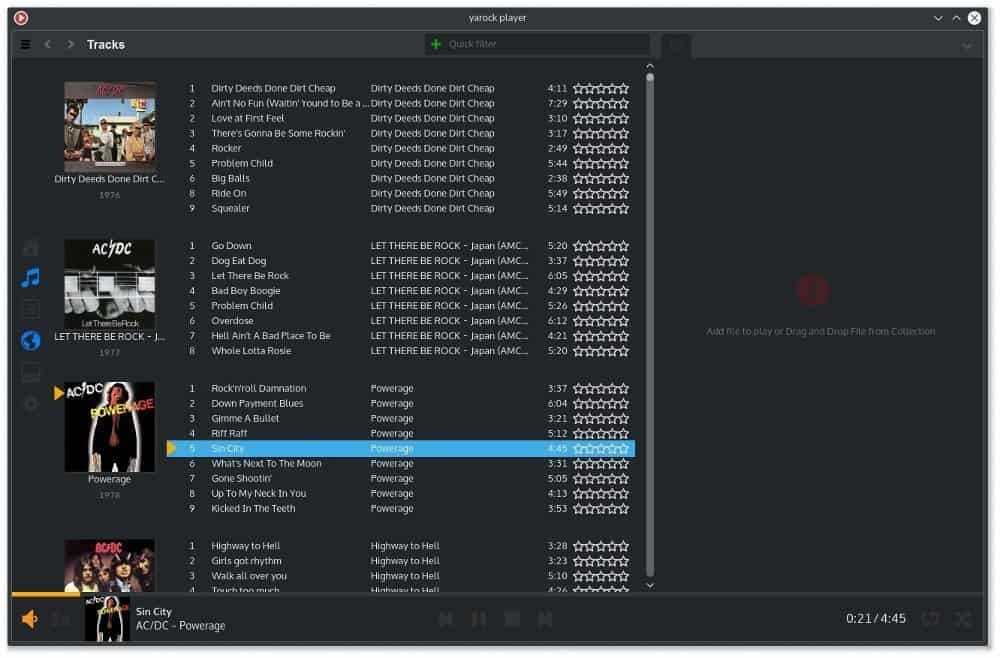 The installation process is very easy for this app. You just spend a few moments to install it. However, before installing it, we should take a look at the features of it.
Yarock Music Player Features
1.  Best Music Browser
Yarock is the best music browser for Linux. Yarock features to browse your local music, including artists, album tracks, genre, folders, and files. Smart playlist generator. You can easily play your best music by simply dragging the music file on it. This app will provide you an easy search option from where you can easily search for your best song. Do you want to save your song ratings? This app will provide you this special feature.
2.  Audio Playback Feature
You can easily enjoy the Multiple audio back-ends feature with the Yarock Music player. It mainly supports MP3, Ogg Vorbis, FLAC, WMA, MPEG4 AAC music files, and high definition audio equalizer.
3.  Layout and Design
Yarock is a user-friendly music player for Linux, which will provide you with a simple playlist with cover and rating. You can also use minimal window mode, Desktop notifications, Media shortcuts, etc.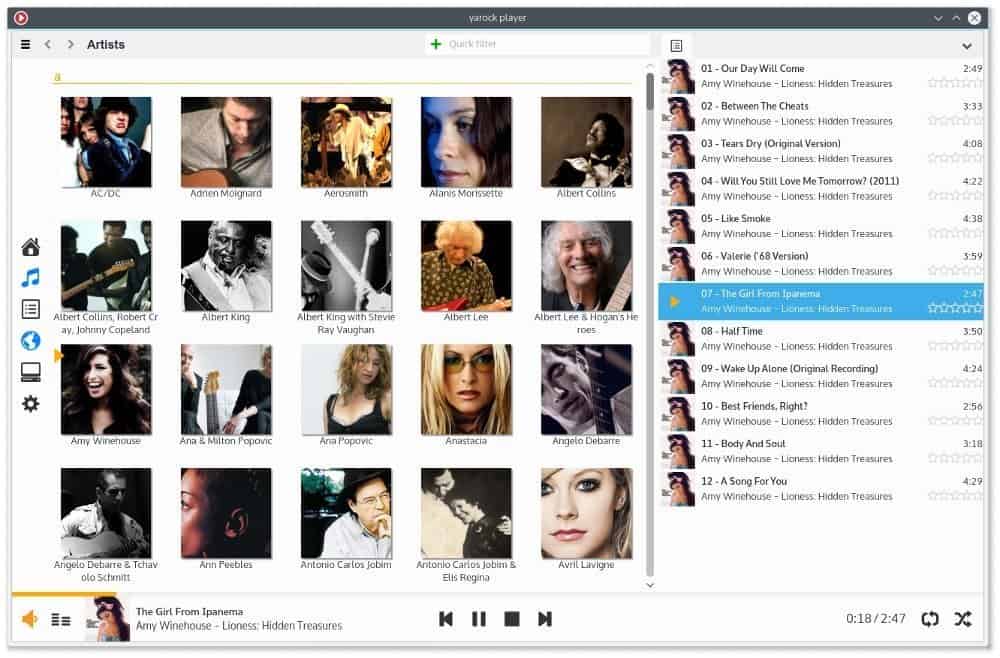 4.  Other Features
Do you want to enjoy radio streaming with a music player? If you want, Yarock will be the best solution for it because it supports TuneIn, Shoutcast, Dirble Radio Streaming.

Yarock is very useful to save your favorites radio.

Yarock features  Artist biography, Albums contents, and song lyrics that you previously looked for!!!
Now Let's see the installation process of the Yarock music player:
It is very easy to install Yarock Music player on Ubuntu with the PPA.
5.  Installation Process of Yarock
First, you should Open terminal holding Ctrl+Alt+T  or by searching for "terminal" from the apps. After opening it, you should run the command to add the PPA in the command window:
Sudo add-apt-repository ppa:ubuntuhandbook1/apps
After typing the command, you should input your password when it requests you to hit Enter.

After that, you have to install the player via Synaptic Package Manager. You can also do it by running commands:
Sudo apt-get update
Sudo apt-get install yarock
When it is successfully installed, you can easily run the music player from your application menu.
6.  Remove Yarock Music Player
It is so simple to remove the Yarock music player from your Linux computer. You should follow these steps to remove the software
You can use Synaptic Package Manager or run a command for removing it:
Sudo apt-get remove –autoremove yarock
Finally, you can also remove the PPA by opening Software & Updates utility.
I think you have got a clear concept about the Yarock Music player for Linux. If you like it, share it with your friends. Thank you very much.
All the information and images are collected from Yarock official site.