Among the sports lovers worldwide, the skateboard has a separate fanbase, as anyone can enjoy it. Getting a skateboard is not a matter of a lot of money but getting a suitable place to practice running a skateboard is quite challenging. However, whether you don't have a skateboard or a place to use it, I have great news for you. Just having an Android device is now enough to let you enjoy it differently. Are you not getting excited? Well, I am talking about the best skateboarding game for Android.
Best Skateboarding Game for Android
---
Once some gaming companies launched a few lurid and thrilling skateboarding games for Android, this genre started gaining huge popularity. And then both expert and inept game producers started launching skateboard games. That's why PlayStore has now been jam-packed with hundreds of skateboarding games.
So, finding out some of the condign skateboard games has become tougher. And we tried hard to find out 20 games that will never disappoint you. We also try to provide brief details of each game that may help you find out the best one for you.
1. Skater Boy
---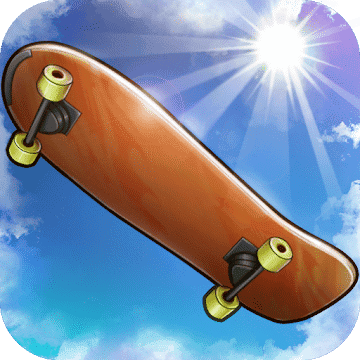 Runner Games launched a simple but interesting skateboard game, and you can enjoy it on your Android. They call it Skater Boy. Playing this game is not very tough initially, but you will find it hard to be the top scorer. So, you will get addicted to it very soon. It offers a good number of levels, and so it will accompany you in your leisure time.
Moreover, the background scenario of this game is appealing, especially with its exterior setting. Besides, there will be two click options on the screen where the right one will allow you to accelerate the skate, and the left one will help you jump. As it's a game with high definition, you will need a compatible device to run this game.
Important Features
You will explore three different terrains at different levels.

Various cool tricks have made the game more addictive.

A smooth touch-based controlling system will let you enjoy full control gameplay.

You will find ninety surprising levels with individual details and excellent statistics.

You can get points by just running your skateboard through different obstacles.

Since the game is constantly upgrading, you will experience more outstanding levels in the future.
2. Mike V: Skateboard Party
---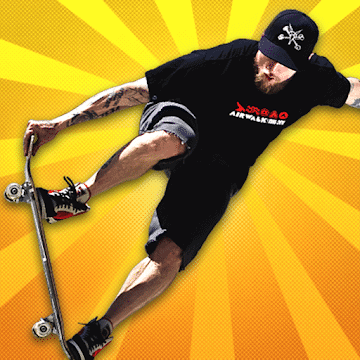 Let me introduce you to another challenging skateboarding game for Android users. This time, I am talking about Mike V: Skateboard Party. The 3D visual effect and background music of this game will grab your attention easily.
Moreover, this free skateboard game will let you improve your own real-time skateboarding skill as they offer 40 uncommon tricks along with hundreds of tricks combinations. You will be able to play this game on any upgrade device, and I am pretty sure that you will love it from the very beginning.
Important Features
You can customize your own virtual skater with 8 variations with unique specifications.

You can try 40 unique tricks, and also, you can create your own by combining them.

The game includes outstanding graphics with mood-boosting sound quality.

It will help you improve your real-time skateboarding experience as the tricks are the same as the real skateboard playing.

The exotic background won't let you get bored even if you are constantly playing.

You will find the scores on the leaderboard, and you can share them on Twitter.
3. Flip Skater
---
Flip Skater is another thrilling skateboarding game for Android users. Miniclip has come up with an exotic setting. There are a good number of exciting levels that will definitely make you addicted to it. And as you upgrade your level you will find tons of virtual characters along with fantastic tricks.
Furthermore, you can choose one from many skateboards, and you can even use your own customized one. The game will let you try various tricks every time you unlock new levels. Since this game does not demand any internet connection, you can play this game anywhere, anytime. Still not impressed? I think you should check out more details below here.
Important Feature
The game offers an outstanding background environment, which is better than any regularly printed background.

You can try different tricks such as Nose grabs, rocket airs, along front side airs.

When you unlock new levels, you will reach the max height where you can use breathtaking techniques.

You will also find a leaderboard that contains the name of the highest scorers.
4. Snowboard Master 3D
---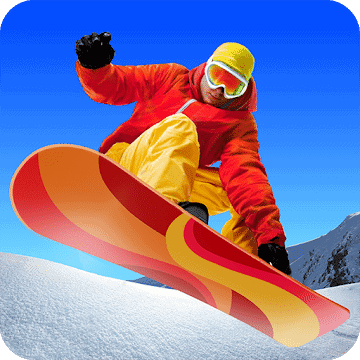 Let's meet a challenging game launched by Doodle Mobile Ltd. This Snowboard Master 3D has come with many breathtaking techniques. Though the game is very simple, you will be addicted to it when you upgrade your level. Because of its outstanding 3D graphics and impressive sound quality, you will feel like you are playing the game in real life. You will need a compatible device to run this high definition game smoothly.
Important Features
You can apply different types of tricks while riding your skateboard through the slopes.

When you unlock new levels, you can enjoy dozens of new virtual riders along with the designed board.

While running the game, you can enjoy an intuitive control over the complete gameplay.

It is an exceptional 3D game with excellent mountainous background and mood-boosting sound quality.

You can stomp your techniques in the backcountry while exploring the epic lines beneath the mountainsides.
5. Street Skater 3D
---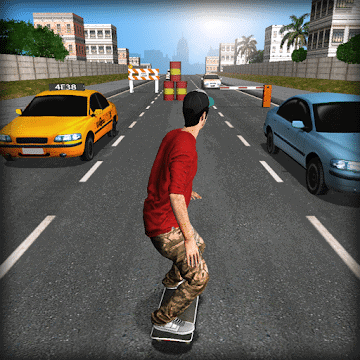 If you are searching for a 3D Skateboarding game for Android to improve your skating skill, Street Skater 3D will be the right choice. Throughout the game, you will experience real skating moves and tricks. In the game, you will be rushing your skateboard through the town.
On the way, you have to avoid or pass other cars and other barriers. It's quite an easy game for the beginner, but you will feel the thrill in it while playing. So, without making any delay about this game, please check more details right below.
Important Feature
The game will offer six different skaters, and you can choose your own preferable one.

You will find two accelerators to move the skater any side of the way to avoid the obstacles.

While playing the game, you just have to run the skateboard and earn the coin.

The graphic is quite eye-catching and realistic.

While running the game, you will enjoy its mind-blowing sound quality.

After playing for a while, you can pause and start from where you left.
6. Skater Kid 
---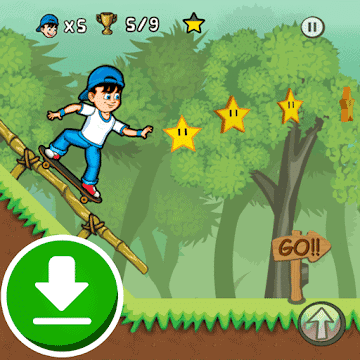 Rendered Ideas has come up with a new adventure game with tons of unique techniques. Skater Kid is this adventurous skateboard game for Android. Though the game tactics are easy to perceive, you can never complete all the levels so easily. You can try different tricks, including Jumps, stunts in the air while flipping.
Using these tricks, you need to fly your skateboard, collect trophies, and avoid the barriers on the way. Moreover, graphic design will allow you to explore many locations to try your own skating skill.
Important Features
There are hundreds of breathtaking levels you can enjoy.

Survival mode is very exciting, and it will let you play without any time limitations.

Online leaderboards will be there, and it visualizes the best player's details.

Customizing skateboards are really fun, and you will enjoy tons of customization options here.

Stars will help you to get power-ups, and your aim should be collecting more stars.

Your previous gameplay record will be saved so that you can start from right where you left.
7. Stickman Skate Battle 
---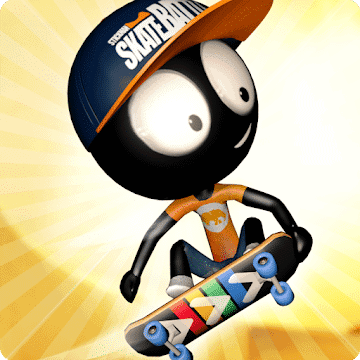 If you are looking for any multiplayer game, then Stickman Skate Battle is the right choice for you. This game has been trendy among the youngsters, and it placed 3rd position in the UK. The sound quality and outstanding graphic will blow your mind from the very beginning. While running this game, you can feel the true thrill inside it.
Since the game includes freestyle training mode, you can apply your own skills just like the way you wish to do. You will find some tutorials to learn the basics of this game. Besides, an internet connection is not necessary to run this game.
Important Features
Over 32 skateboards are available, and each of them comes with individual abilities like an arrow, natural, danger, etc.

Around 22 unique characters, including Foxy, Spaceman, Ghost, etc., will appear to meet you with specialized skills.

You can run over 10 amazing handcrafted skateparks with different environments and graphics.

15 particular tricks, including Rocket air, Method, Stiffy, etc., are available for you.

10 events for fighting against worldwide players will be arranged, and you can participate too.

Completing skill challenges and goals will grant you achievements.
8. Epic Skater
---
Let's meet another breathtaking skateboarding game for Android launched by Your Daily Fill. It is called Epic Skater. The game is full of challenging tasks, and it is very famous for its high-quality graphic design. The sound system will give you real feelings, just like you run a skateboard.
You can use different unique techniques like kickflip, grind, manual, and combo while running your skateboard on the way to Los Angeles in Epic Skater. The game can be played flawlessly on any Android device.  If you want to know more about this game, please check the details below.
Important Features
Over 25 tricks can create endless combos, and you can enjoy them for free.

Earning extra points is very easy by tricking over monster gaps.

Leveling up your stats will help you with higher jumping, faster grinding, and much more.

You can upgrade your skateboard with different compounds and collect coins to earn more scores.

Use the internet to beat your friends and be on top of the leaderboard.

The sound effect and graphics of this game are appreciable.
9. Snowboard Party: World Tour
---
Maple Media LLC. always surprises us with different games full of adventure. This time, I am talking about Snowboard Party. It has come with a unique setting. When running the game, you can customize the outfit of your choosing rider. You will find two accelerators to jump over the obstacles.
Also, you can create your own customizable control system. The game supports different languages, including German, Russian, Japanese, Korean,  Chinese, and Portuguese. So, language won't be a barrier while understanding the game statistics.
Important Features
More than 250 levels of achievements are available here, and so you can enjoy this game for a long time.

Over 21 overwhelming locations there as the gaming venue and each of them has individual scenarios.

Around 50 challenging tricks can create hundreds of new combinations.

Approximately 16 different snowboards are there, and you can pick any of them.

You can upgrade the status of the riders by customizing the skateboards.

The music system here is unique. You can choose songs from your own music library.
10. Skateboard Party 3
---
If you are a regular Android gamer, then you may have heard the name Skateboard Party 3. The third edition of this game has come up with many thrilling techniques. You will find a new customizable control system that will allow applying new tricks.
Since Maple Media LLC launches the game, you will find outstanding graphic design while running the game. You can also enjoy an excellent sound system that features songs from Chaos Delivery Machine, Voice of Addition,  We Outspoken, Templeton Pek, etc. For any further inquiries, please check more details given below.
Important Features
Over 70 objectives and level achievements are there for you to complete.

More than 40 amazing tricks can be applied to make countless combos.

You can pick from 16 skaters, and they can be personalized with various gears.

Around 8 amazing locations are there, including Chinatown, Moscow, Venice beach, etc.

Huge customization options are available for outfits, shoes, trucks, boards, etc.

Different languages are available like French, Spanish, German, Russian, etc.
11. Skating Freestyle Extreme 3D
---
Join the exciting world of skating with Skating Freestyle Extreme 3D. This game is visually stunning and optimized for both phones and tablets. It is free to play and contains occasional in-app advertisements. You play on your style like a pro.
The gameplay is addictive and includes realistic moves and combos. You will love its in-game environments and adaptive sound system. It integrates a highly responsive controlling system. So get ready to dominate in your skating adventure ahead.
Important Features
Around 40 variations of rails, ramps, and fun boxes you can pick.

More than 9 skate parks are already made, and you can make more parks according to your tastes.

There are 3 individual game modes, such as arcade mode, skate mode, and free-run.

Skill points earning will take you to an upgraded level of spinning speed, jumping height, etc.

You can personalize your characters with different skateboards and outfits in this 3D game.

Create your own maps according to your choice.
12. Real Skate 3D
---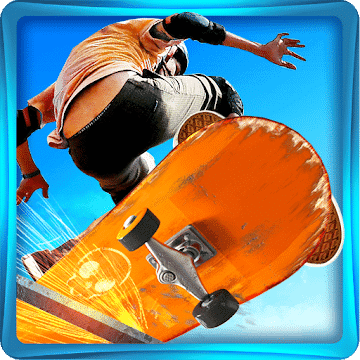 CanaryDroid brings its own skateboarding game for Android. It is called Real Skate 3D. This game features an enhanced controlling system with a highly sensitive response rate. You will love its gameplay, realistic moves, and unique style. It comes with comprehensive instructions and a skill learning pathway.
It will make you addicted in no time. The in-game environments are visually stunning, and you will love its interactive 3D game engine. It works smoothly on both phones and tablets that run on Android 4.0 or greater.
Important Features
Over 150 exciting missions, you have to fulfill.

Around 20 unique skateboards are available to choose from.

Approximately 8 specially designed skate parks are full of amazement.

You can avail of special offers by completing the tasks within a certain time.

Apply various tricks like heelflip, kickflip, pop shove-it, etc.

It offers 3D graphics with authentic sound effects that will take you to an adventure world.
13. Skateboard Party 2
---
Skateboard Party 2 is a visually stunning and highly versatile skating game that you shouldn't miss. This game is brought to you by Maple Media LLL. It is one of the most sophisticated and vast games you will find on the Playstore. It includes a real-time controlling system and supports most of the popular game controllers for Android devices.
There are different game modes, and you can also play in its immersive multiplayer settings. So get ready to show your unparalleled skating skills in the ever-growing 3D world of Skateboard Party 2. It also includes advanced sharing capabilities and in-app purchasing options.
Important Features
More than 40 achievements for a better experience and buying upgrades.

About 9 characters are fully customizable with a huge collection of boards.

Around 8 individual locations where you can get lost in the world of skating.

Free skating mode will help you to master the skills.

Trucks and wheels from real brands like Bones, Powell and Peralta, Golden Dragon, etc., are available.

This game is available in several languages such as French, Spanish, German, etc.
14. Shadow Skate
---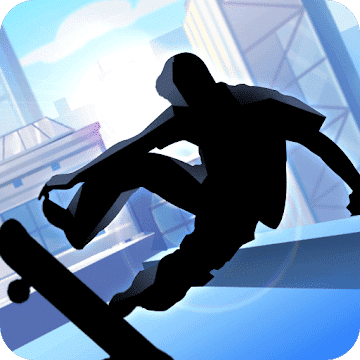 Let's meet Shadow Skate from Candy Mobile. It is a compact and highly compatible skateboard game for Android. It supports almost all the devices that run on Android 2.0 or later. Your phone has limited internal space, not to worry. It will allocate very limited space and will not hurt your device's performance.
The game offers beautiful graphics, and you will surely like it's challenging gameplay. You will able to experience different in-game environments. It is free to play with some occasional in-app advertisements.
Important Features
It comes with 40 levels full of skating fun and unique vector tricks.

Offers 4 overwhelming skate parks for unlimited skating.

For buying power-ups, you need to collect coins.

You have to complete your tasks within a fixed time.

Amazing 3D graphics based on physics.

Encouraging sound effects for a better skating experience.
15. Street Skater 3D: 2
---
Play365 brings an action-packed skating game that's designed for Android devices called Street Skater 3D: 2. It offers world-class graphics and a sophisticated city setting. You will love its realistic moves and smart controlling system. The gameplay is very smooth and interactive.
You will have to move through the city blocks and dodge the hindrances. The game also features encouraging soundtracks as you play. It will surely make you accustomed to it with its unique features and challenging environment.
Important Features
There are 25 skateboards to pick any.

Includes 7 individual skaters with their attributes.

There are currently 2 power-ups to improve your performance.

Integrated with 2 variations of controller setup for more precise control.

Be on top of the leaderboards by beating your opponents.

To purchase next level power-ups and various skaters, earn as many coins as you can.
16. Fingerboard HD Skateboarding
---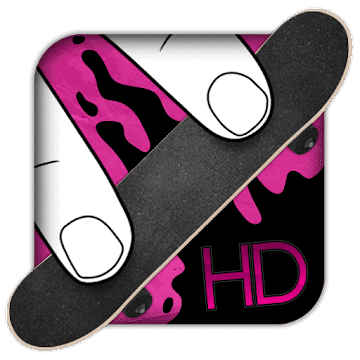 Fingerboard HD Skateboarding is one of the most exciting Skateboarding games for Android. It is known for its challenging gameplay and high-quality visual effects. Play as you want with many moves and tricks in the numerous game modes.
It includes an interactive practice mode to make you accustomed to the gameplay. Gain more experience and skills before moving to completions and campaigns. You will need devices that are packed with 800X480 or greater in resolution to run this game.
Important Features
This game takes limited system storage and does not need flagship-level hardware requirements.

Offers smooth touch controls for the optimal gaming experience.

You can exercise and level up your skating skills in the practice mode.

It also provides handy instructions for new players.

Play competitions and gain experiences to unlock new gears and skills.
17. Faily Skater
---
Play as Phil in the adventure-packed skating game called Faily Skater. The game works on most modern Android devices. It is highly optimized for both phones and tablets. You will love its sophisticated physics-based graphics and visual effects. Roam around the city as you dodge many obstacles while passing through alleyways, streets, rooftops, etc. You will like the in-game environments and jolly storylines.
Important Features
Offers an interactive navigation system and easy controls.

You will love its endless possibilities and continuous gameplay.

Play hard and reach as many goals as possible to get more coins and experience for unlocking new gears and skills.

You will love its arcade-style single-player campaigns with lots of missions.

Offers high-quality graphics and adaptive sound effects.

You can get rid of obstacles and traffic with shields and other useful gears.
18. Snowboard Party
---
Snowboard Party is one of the most beautiful and challenging 3D ice Skateboarding games for Android. It is better than regular skating games for its outstanding graphics and realistic sound effects. You will need a compatible Android device to run it smoothly.
It offers eye-catching in-game environments with exotic settings. You can also choose your rides on your own from the 15 different riders available on the inventory. It includes in-game purchasing options and occasional advertisements.
Important Features
Includes multiplayer mode where you can play with your friends and compete with players around the world.

It comes with approximately 105 levels and more than 32 achievements to gain.

Supports most of the Android game controllers, and you can fully customize the controls.

It includes more than 21 locations with a realistic presentation of the massive mountainous terrains.

You can freely personalize your skateboards with different outlooks and gears.

It allows you to tune up the character costumes according to your style.

You can learn new skills and unlock new items and gears as you gain more experience and ability points.
19. Skater 3d Simulator
---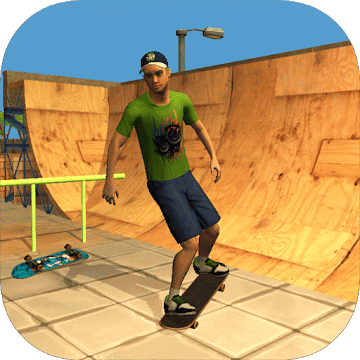 Jellyfish Giant came up with a 3D simulation game for Android. It is called Skater 3d Simulator. The game is just as simple as its name. It offers classic-style skating in a free open world environment. You can play, compete, or hone your skills in the 3D world of this beautiful game.
It works flawlessly on both tablets and phones running on Android 2.3 or later. Its wide accessibility and limited system requirements make it a must-have game for any Android user.
Important Features
Explore the immersive city as you skate and compete with other players.

You will need to dodge and break through the obstacles and blockages.

It allows you to perform any skills and moves like a real-life skating experience.

Renders adaptive music and soundtracks.

Comes with a smooth touch-based controlling system.
20. Tech Deck Skateboarding
---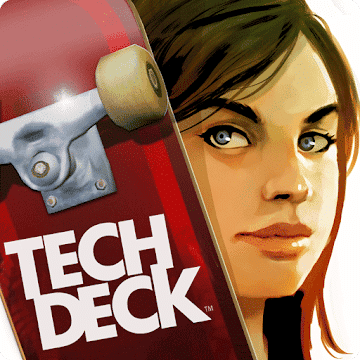 Tech Deck Skateboarding is an action-packed skating game developed by Spin Master Studios. It is known for its outstanding visuals and HD graphics. This platform game works on both tablets and phones running on Android 4.1 or greater. It is free to play and offers highly addictive gameplay.
You will be amazed at its interactive touch controls and numerous gaming sessions. Get ready to make yourself a skateboarding champion among thousands of players around the world.
Important Features
Offers more than 144 original Tech Deck skateboards from renowned makers.

Provides real like in-game environments featuring metropolitan settings.

Includes logical upgrades and level up paths where you can earn points and golds to unlock new gears, decks, boards, etc.

Join competitions, campaigns, sessions, and tournaments to unlock new moves, combos, and skills.

Integrates advanced leaderboards where you can compare scores with friends and other players.
Final Thoughts
---
You have already got introduced to 20 different skateboarding games for Android. If you glance over the details, I don't think it would be very confusing to make your decision. Yet, I am here to help you as always. If you are expecting my shortlisted recommendation, then I must suggest trying Skater Boy or Skater Kid.
I know many of you are stickman fans, and for them, I suggest Stickman Skate Battle. You can also try Street Skater 3D if you wish to learn a real skateboarding game's rules. Hopefully, you have no confusion left about this game.
So, it's time to say goodbye. Don't forget to share your experience with the game you have selected from the list. Even if you think I have mistaken some better options and didn't include them here, please inform me. Thank you a thousand times for your support.