When computer games were first introduced, most of them were based on the arcade playstyle. Since then, we have played fighting games on our PC, which eventually played a vital role in growing the industry at a great speed. As a result, there are many companies who love to stick with the action-based domain of PC gaming to be on the safe side. But it makes a choice harder for everyone to pick the one that suits them best due to the enormous options. We have designed this article to help you decide by representing the critical features, advantages, and disadvantages of the best fighting games you can play right now on your PC.
Top Fighting Games For PC
---
Fighting games can be harder than you can expect, making it challenging, unpredictable, and engaging. While each character is accompanied by unique moves, some of them come with special characteristics. You will also need to pass a significant amount of time learning the gameplay. So, if you do not want to waste your precious time, go through this article before selecting an action game that matches your demand. 
1. Mortal Kombat 11
---
We are starting this with a legendary franchise of free fighting games. You will not find a single gamer who has not played Mortal Kombat. Just like its predecessors Mortal Kombat 11 is a great game and has inherited all the excellent features from the previous generation successfully. The actions and character movements are going to exceed your limit. We can say that you are going to be engaged with the gameplay just like you fall for it in your childhood.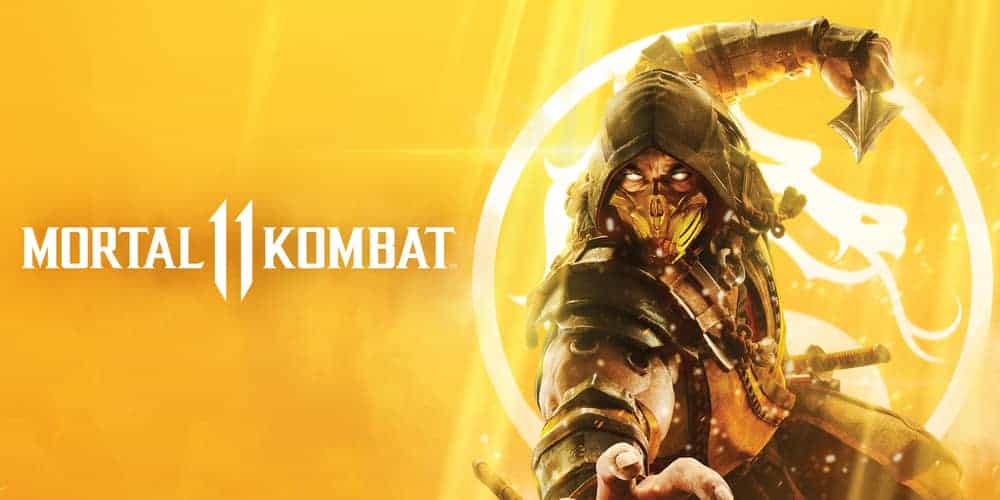 Important Features
One of the best parts of the Mortal Kombat series is still the unique fatalities of each character. 

Characters can be customized, and you can also have full control over the players. 

Controls are highly customizable, and you will have to learn how to move or deliver special actions. 

We want to mention the improved graphical quality at the same level as any modern game. 

The newly added friendships and new gameplay features have taken this game to the next stage alongside fatalities. 

It can be considered a pure fighting game while you can also play against your friends in multiplayer mode. 
Pros: There are many puzzles that you will have to solve to progress to the next level or unlock premium features that can increase your player's capability. 
Cons: If you have already played the previous versions, then this game has nothing new to offer on the plate. You may become bored or lose interest after playing a few matches. 
2. Dead or Alive 6
---
Dead or Alive 6 is another game in this list that sticks to the core of the original series like Mortal Kombat. It is one of the most popular action games for PC and is backed by a huge community. It is in the market for a while and has successfully maintained a good reputation for producing quality games. You can see this game as a package that combines schlocky action movies, fighting games, and fashion shows. This game is definitely worth giving it a try.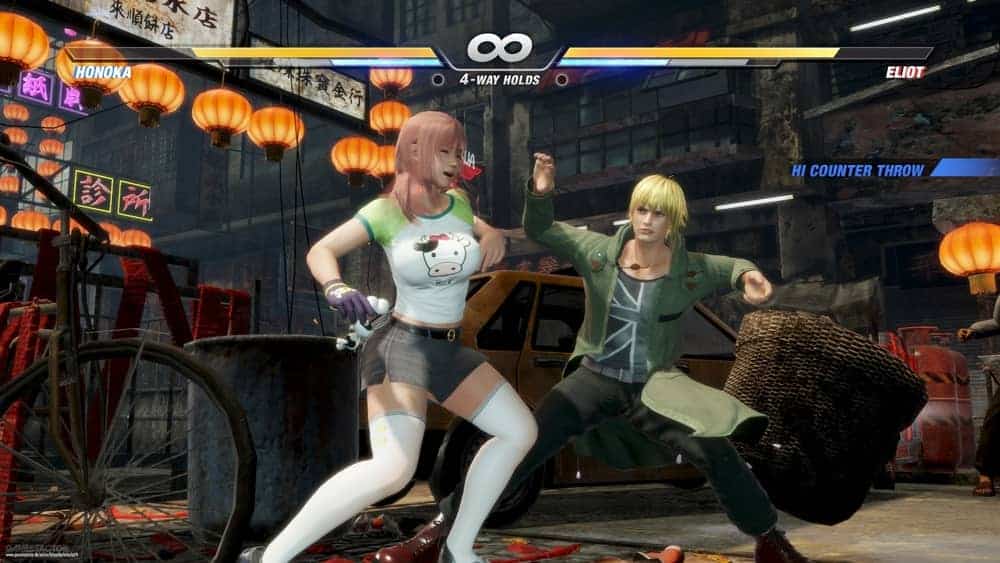 Important Features
It is one of few games that focuses on the story and portrays everything based on the storyline. 

The fighting actions are smooth, and you will feel as if you are on the battleground and fighting to defend your opponents. 

There are several fighting actions, although martial arts styles are most emphasized. 

You can compare the unique gameplay with the rock-paper-scissors style.

Another great part of DOA is certainly the danger zone elements that come with stage transitions. 

If you start playing this game, you will surely love the combating styles it features. 
Pros: This game is undoubtedly entertaining, but in this version, they have also added actions like Strikes, beat throws, and beat strikes. 
Cons: You can unlock new outfits, which are often challenging, and also, to get the season pass, you will have to spend a considerable amount of money. 
3. Dragon Ball Fighterz
---
The story of this game is based on Dragon Ball Super, which has successfully portrayed the future trunky story in an arcade mode. If you love anime, then this game might be the most suitable one for you from this list. Besides, it uses Unreal Engine 4, which can render the highest grading graphics for any device. Alongside Windows, you can play this game on Xbox and PlayStation as well. People of all ages can play this game, and the gameplay is so engaging that they will love the game without any doubt.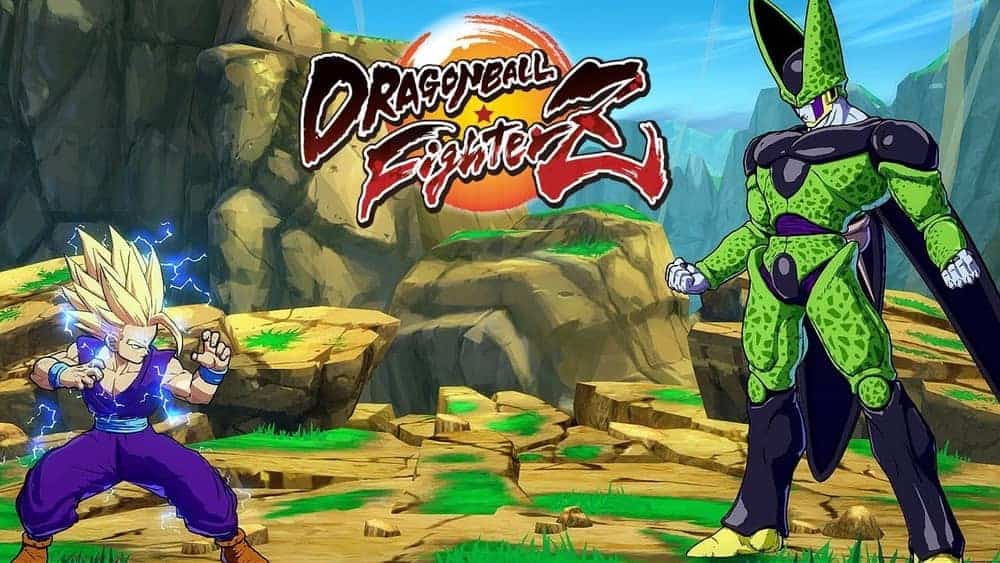 Important Features
You will not be able to complain about the unique illustration of each character and the animations for a single moment. 

The game is visually soothing and can give you a break from your busy, hectic life. 

Besides, the gameplay is super fast, and you will never notice any lag anywhere in the game. 

It is powered by cel-shaded combatants, which can render better quality when it comes to character customization. 

Pre and post-fight interactions are nicely designed, while the story mode's cutscenes

are perfectly directed.

Take part in highly aggressive 3vs3 battles, and the controls are suitable for beginners. 
Pros: This game comes with a training mode where you can train yourself for delivering better performance.

Cons: It could include public lobbies, and deal with toolboxes can become messy. The inviting system is also outdated. 
4. INJUSTICE 2
---
I could not ignore this game while making a list due to its extreme demand for mobile gamers. There are many people who started mobile gaming with Injustice, which is the first release of his franchise. Injustice 2 is designed to exceed your expectation and has been improved in every sector. The new release also includes better players. If you look at each character, you will be astonished to see how much attention developers have given while designing them.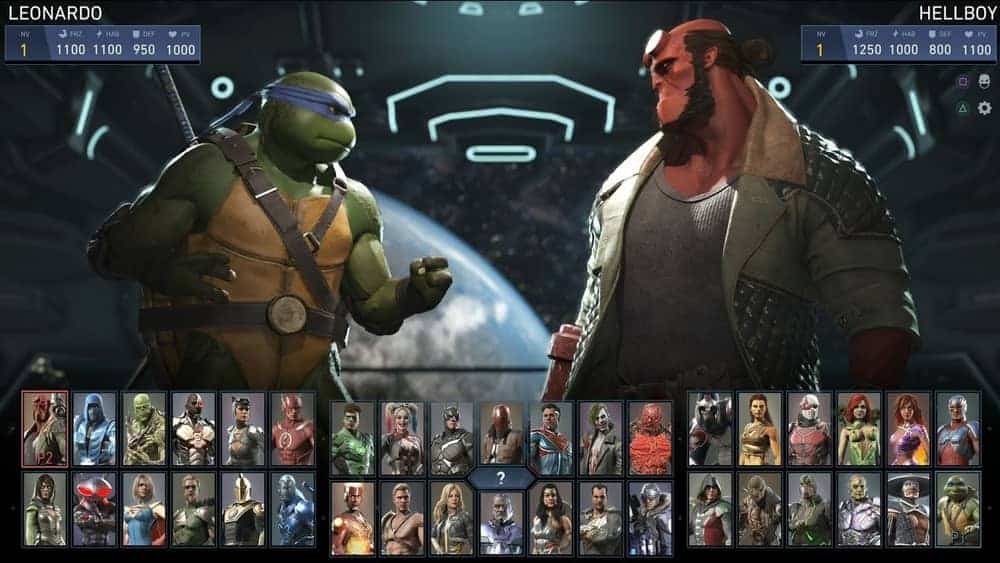 Important Features
If you are a fan of DC characters or Justice League, there is no game that can come closer to Injustice. 

The player movements are exceptionally well, and each player is equipped with special actions. 

Graphics are extraordinary, and the animation sets this game apart from other fighting games.

Although Injustice did not allow users to control the characters, Injustice 2 can enable you to manage how the characters will look and fight.

You will be able to develop and train players to fight in different gaming modes.

To level up or to earn special gear, you will have to win the battles.
Pros: Injustice 2 is the only game that offers the biggest DC roster, which includes classic and modern characters as well. 
Cons: Although there is nothing much to mention, a game of this quality could portray a much stronger story. 
5. WWE 2k20
---
You can probably understand the game we are going to discuss now from its name. It is another popular franchise that develops games under the domain of best fighting games for PC. Although all other previous releases were developed by Yukes, 2K Studio Visual Concepts worked independently to develop this version for the first time. If you were a fan of WWE, Smackdown, or RAW in your childhood, then you will love trying this game's feature and pass much enjoyable time as well.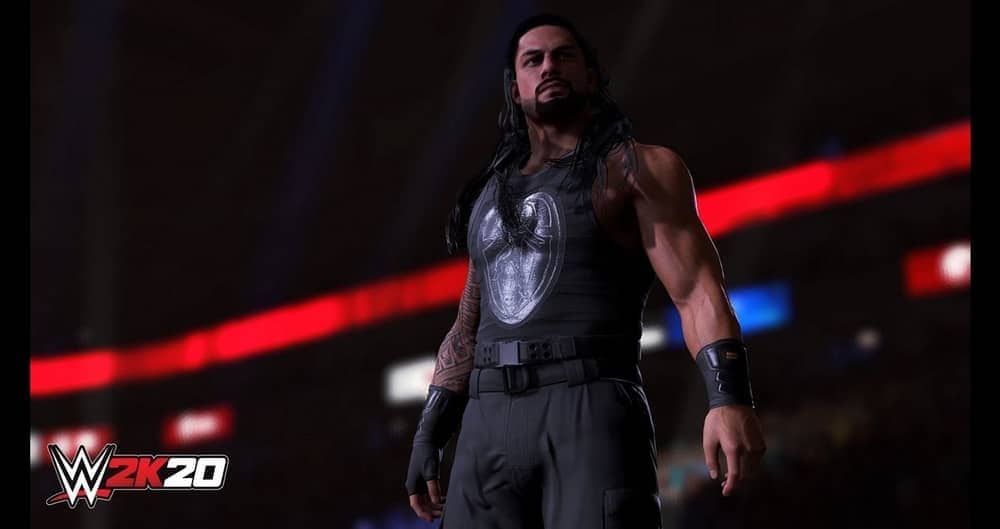 Important Features
You will have to step inside the battle to start fighting, and you will be surprised to see your favorite superstars, legends, and Hall of Famers as well. 

Features a solo story mode that will take you on a roller coaster ride through the biggest WWE events. 

2k20 also showcases a great Women Evolution mode, which is backed with perfect cut scenes and animations. 

You will be happy to see how beautifully the characters are designed, and you can customize them as well. 

One of the best games that can render the lifelike experience and objective-based gameplay as well. 

The scenes are more like the documentary-styled, and many historical footages are there to give you nostalgia. 
Pros: Just like the other versions, WWE Universe Mode is still the most important attraction. You can control each part like WWE Shows, Rosters, Calendar, and Storylines. 
Cons: You will notice a considerable number of bugs that may become annoying. Besides, the Flawed targeting system can irritate you as well.  
6. Soulcalibur VI
---
Bandai Namco Studios is a renowned name in the industry of computer gaming for many years now. They are recognized for delivering great fighting games for PC, and Soulcalibur VI is of their most selling products. It was published by Bandai Namco Entertainment, and along with Windows, you can play this game on PlayStation 4 and Xbox One as well. It is the seventh installment and comes with all the core features of its predecessors.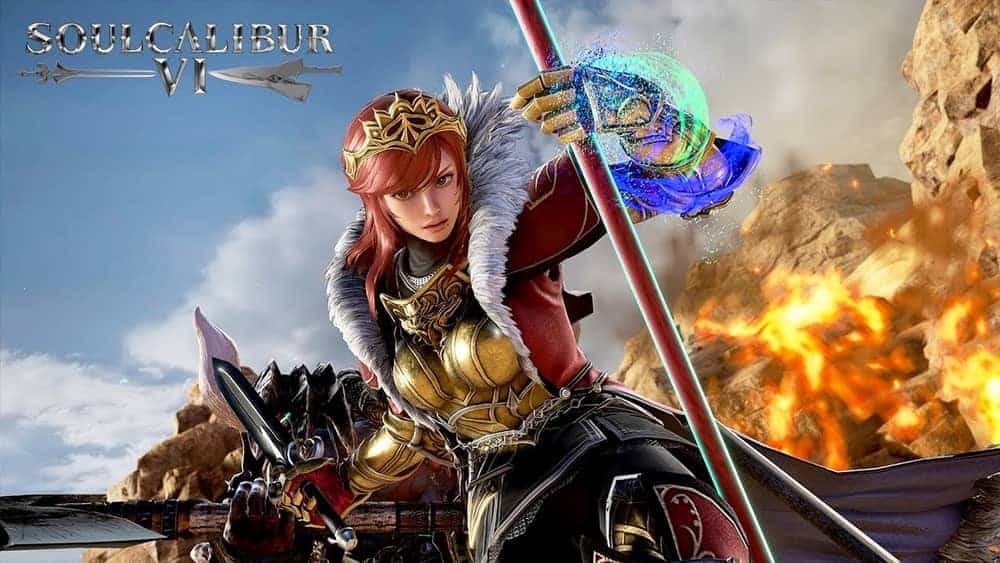 Important Features
This game comes with a great Sole mode, which was not present in the previous versions. 

While the graphics have been improved a lot, you will now have full control over the controls.

Besides,  it has introduced swift strategic combat for rendering an awesome user experience. 

The characters are highly customizable, and you can develop them for improving performance. 

The fighting actions are realistic and designed to render a lifelike experience. 

Besides, the online version is too good, which is enough to stand out among the competitors. 
Pros: You will be surprised to see a wide variety of gaming modes. Besides, the character mode now includes many impressive features. 
Cons: The two-story mode can be confusing, and there are some elements that are designed poorly. 
7. Street Fighter 30th Anniversary Collection
---
If you are a gamer, then you are most likely familiar with this name. It is one of the oldest franchises that produce the best street fighting games. They are in the market for more than 40 years now, and you can completely rely on their production. This game largely depends on the criterion collection and takes pride in representing the classic and information riched gameplay. Unlike the previous versions, it does not portray street fights so that you can expect new features.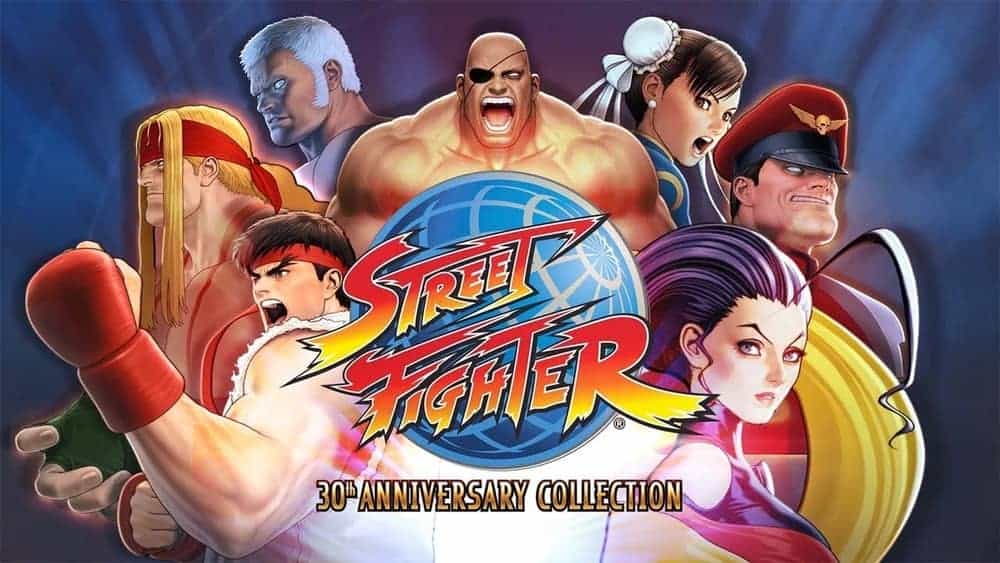 Important Features
It has inherited all the core features from the initial releases and improved all aspects of street fighting. 

Although it comes with all the sprite-based street fighting, it offers a dynamic collection of powerful materials. 

Alongside, if you consider the Robust production documents, you can consider this game as one of the best available out there.

You will get the online game features within the package. 

Multiplayer capability allows you to play against your friends or other gamers from all over the world. 

Besides, it features a music jukebox, which increases the fun to a great extent. 
Pros: The animations are awesome, and the developers have emphasized delivering better graphics with this special collection. Old-school filters are also there to take you to nostalgia. 
Cons: You will have to do a lot of practice to win the battles, while the absence of stage switching in multiplayer mode is another downgrade. 
8. Tekken 7
---
It is one of the top-rated fighting games that you can play on your PC right now. It is one of those games that never makes you bored, and you can pass the time fluently. The graphics are impressive, while it features a great story. The gameplay is designed based on the storyline, representing the battle between father and son. It portrays a magical bit of DNA in a different way, which makes the game more challenging and can give you an extreme experience.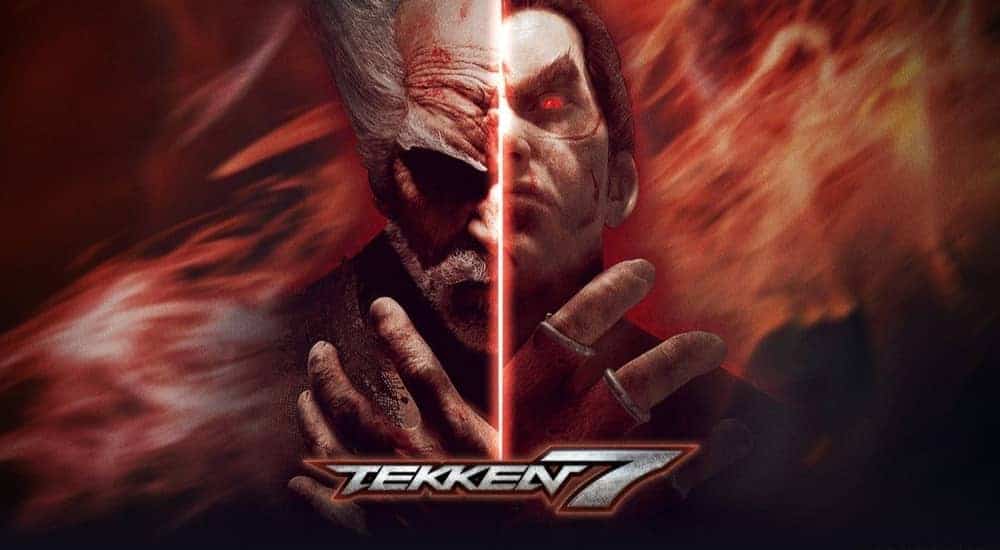 Important Features
Like the previous game, it is developed and published by Bandai Namco Entertainment, and you can expect the same great quality. 

Comes with an excellent combat style powerful enough to produce great fun while playing. 

It is overall the ninth installment, and this version offers a handful set of controls. 

While you will greet a wide number of characters, their actions are also there to amaze you. 

The game is easy and straightforward, which makes it suitable for any people. 

Besides, tensed fighting, a large roster, and fun character customization are the things you can check out. 
Pros: The best features of Tekken 7 include gorgeous graphics and a strong netcode. And the number of move sets that you can get with each character is uncountable. 
Cons: Slow motion sequences are bulky, while you will not find any tutorial included within the package. 
9. Ultimate Marvel vs. Capcom 3
---
This game has a massive customer base. It is hugely popular among superhero fans, and if you love superhero characters, this game will suit you best. The gameplay and graphics are two things that we should mention first while describing the features of this arcade action game. You will have to participate in the frantic 3vs3 tag team battle and defeat your opponents to achieve the glory of joy. You will get a wide array of playable action characters, which really helps this game to stay ahead in the competition. 
Important Features
The visual aesthetic is outstanding and can deliver maximum quality of user experience. 

Interestingly, gameplay and action heroes include Captain America, Iron Man, Iron Fist, etc. 

If you loved reading comic books in your childhood, then you will love this game. 

Super bright colors and heavy black lines can render the  Ultimate Marvel vs.Capcom 3 battle experience. 

The number of combats is practically indefinite, and you can play this game online as well. 

Multiplayer capability enhances the fun to a great extent as you can play against your friends. 
Pros: It represents the freaky video game characters in a great way, and the visual aesthetics are pretty awesome. You can play this game to remove bad negative vibes from your mind and become relaxed. 
Cons: The game comes in a darker mode, which can eventually become annoying, and also, you will lose interest due to the absence of a solid story. 
10. Super Smash Flash 2
---
We always try to include games of all kinds to reach the demand of most people. As a result, we include free games from the domain of gaming we are discussing. Super Smash Flash 2 is a product of this intention, and it has taken place on this list, being one of the most demanding free fighting games for PC. This game is the successor of the original Smash Bros fangame. It is a great game that comes with a dynamic game mode while the difficulty level is harder than expected.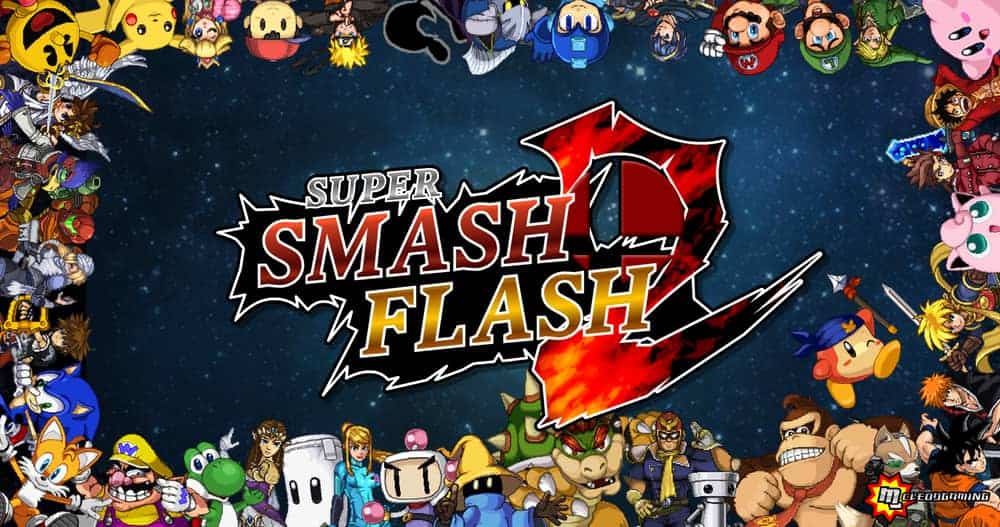 Important Features
When it comes to content and impressive graphics, there are a few games that can come closer to Super Smash Flash 2. 

You will not find a lot of similarity with its predecessor as it offers much more on the plate. 

It is a console-quality game, and you can also connect third-party controllers. 

Comes with an impressive set of controls and is powered by arts worth 10 years of work. 

Programmed to render the best user experience and you will find a wide variety of tools to customize the gameplay. 

Now you will be able to play this game online as well, which matches the demand of modern times. 
Pros: The user interface is super simple, and you will become comfortable easily once you start playing. Besides, the animations are great with improved actions. 
Cons: This game is still in development mode. You will not be able to insert or add new players, and there are many platforms that have not included this game yet. 
Our Recommendation
---
Fighting games for PC are always exciting and can provide super fun. You will find many games ruling in the market for more than a couple of decades under this domain. We have also mentioned some of the names in this list. Fighting games can test your skills and increase decision-making capability when you are in tough times. 
We have tested each of these games mentioned in this list. You can play these games to pass your leisure hours and enhance your strategy knowledge. We are declaring Injustice 2 as the best fighting game currently available in the market. It features all the modern functionalities and has designed the characters exceptionally well. You can play this game on your smartphone as well, which can become more engaging. 
Finally, Insights
---
So here are the best fighting games for PC you can check now. It is important to understand what you love and what you expect from a fighting game. You can also check the important features mentioned here to pick the one that suits your taste best.
You should also keep an eye on the system requirements to know whether a game can be played on your computer or not. There are many alternatives you will find if you explore the market. But if you do not have time and want to play fighting games, this article will surely make your life easier.