No one on the internet talks about small size games for PC. Rather you will find a ton of resources online for the massive size AAA titles. But still, a large number of casual gamers want to get games for their PC, which are small in size and don't take much toll on their system resources. Besides, the Windows tablets and notebooks have small storage drives in most cases, and they are not capable enough to run blockbuster titles. So even I prefer some low-sized PC games to kill my boring time. Fortunately, the Microsoft Store hosts a lot of low MB games for PC that you can download within moments.
Best Small Size Games for PC
---
Once there was a time when small-sized games meant chess, pinball, or some kind of puzzles. But time has changed a lot. Nowadays, many games are available from popular developers with great graphics and are fun to play. Moreover, these games are just a few hundred megabytes in size which is the main twist here. Anyways, here I am presenting you my list of the 20 best small games for PC.
1. Angry Birds 2
---
Angry Birds franchise is one of the most popular casual gaming franchises of all time. Who doesn't know how this game made Rovio a giant firm from a small developer team? This is the 2nd edition of this franchise, and it brought a lot of new features and missions. This cross-platform game is fun to play, and you will get the best experience on a tablet or laptop device with a touch display.
Gameplay Highlights
You have to use slingshots to destruct the bad piggies' home.
The graphics are stunning with excellent details.
There are multiple levels with different difficulties.
You can play with your friends as well as with random players.
New characters and daily events will gear up the joy.
2. Hill Climb Racing
---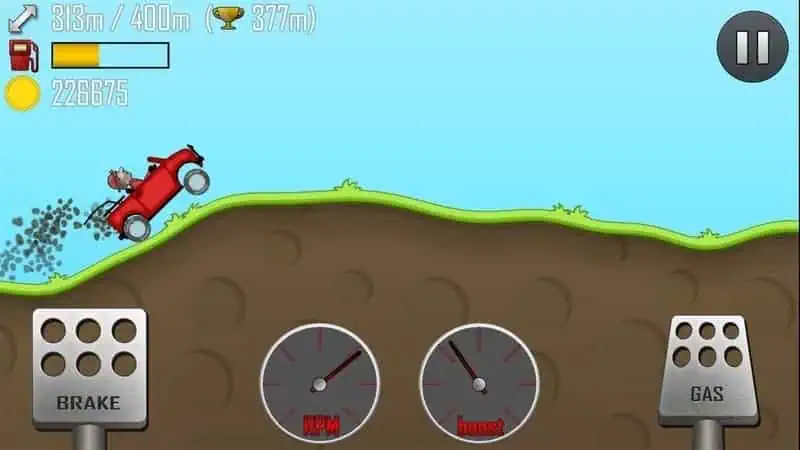 This small size game for PC was developed by Fingersoft is a casual racing game. After the initial release, this franchise got much popularity, and the developers launched its sequel too. Although the sequel is not yet available for Windows, the original Hill Climb Racing is not bad at all. It gives you the same physics-based addictive gameplay where the player has to climb terrains with his car.
Gameplay Highlights
The game is fully offline, and you can play without an active internet connection.
There are multiple tracks with differences in gravity which makes it more fun to play.
You can choose from several vehicles that can be bought by using in-game coins.
The game runs smoothly even on low-powered computers.
I found the control very easy and intuitive, which is another great thing.
3. Airport City
---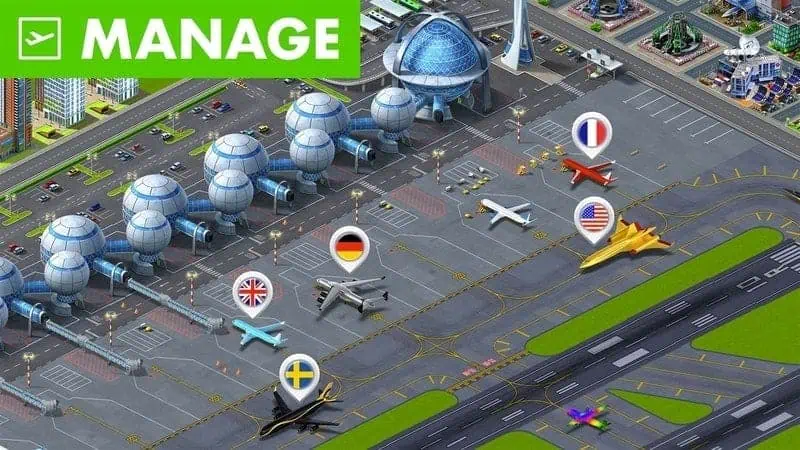 This is an addictive simulation game for Windows. The gameplay is similar to other city-building games. But there are some subtle differences too. For example, in this game, your main goal is to build an airline empire within the city. It is fun to play with and especially suitable for children. The graphics and sound effects are very high-quality too. The game is free to download and play.
Gameplay Highlights
You can build airports, runways, hangers, and other necessary structures.
These facilities will generate coins which you can use to build further.
There are some cool events and challenges that you will find renewing every day.
The space mission is an excellent addition to the list of funs you can have.
You can compete in alliance or against your friends, which is more fun.
4. Crossy Road
---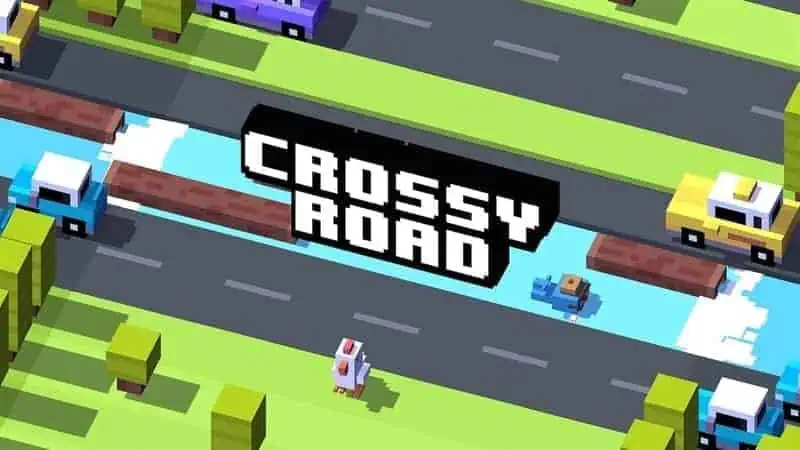 Crossy Road is one of the best small games for PC, which is simple yet fun to play. The concept of the game is similar to Flappy Bird which went viral a few years ago. You will just have to use one of your fingers to play the game. Your mission is to cross the road and obstacles without being collided with any traffic. The 8-bit retro graphics look aesthetic with colorful elements and a lot of amazing characters.
Gameplay Highlights
There is no limit to this game, and you can play as long as you want.
The game is quite small in size, and it is playable offline.
You can collect various retro-themed characters to play with.
Some in-app purchases double the fun.
It is highly suitable to play on touch-screen devices.
5. Slither.io
---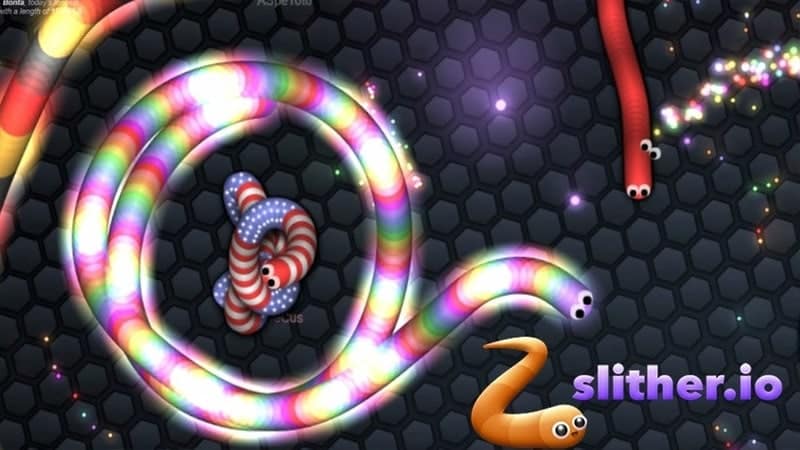 This is an MMO game that brought about a huge craze in the entire game industry. The gameplay is quite simple, but it has an innovative concept. This is why people love this game so much. As you can see, you have to play as a snake against other players from all over the world. Your goal is to make your snake as long as you can by devouring others. This small size game for PC is a great time killer, and hence it's really fun to play.
Gameplay Highlights
The game is a bit strategical, and it's not as easy as it seems.
If you run into another player, your snake will be exploded.
You have to navigate your snake well so that you can grasp others.
You will require a good internet connection to play this game.
The colorful visual elements and neon effects bring an additional vibe.
6. Chess Free
---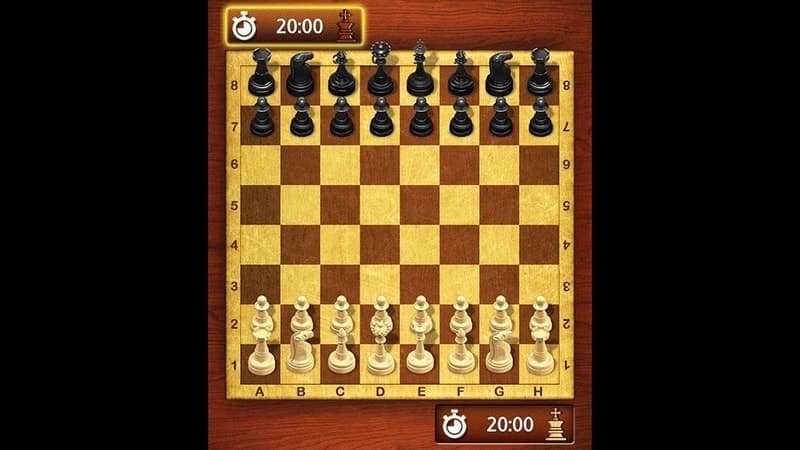 There was a time when the Windows system came built-in with a board game like Chess. Nowadays, there are more realistic video games available out there. However, board games aren't obsolete yet. In fact, chess is quite popular worldwide, and this game will give you the classic chess vibe with more beautiful graphics. This mini PC game will let you play against the computer, and you will find some bonus features such as chess tutor.
Gameplay Highlights
The game can be played without any internet connection.
However, you can go online to play against real opponents.
The AI engine is powerful enough to beat any expert human player.
Numerous challenge modes will help you to sharpen your skills.
It is not a resource-intensive game, and thus it runs smoothly.
7. Despicable Me: Minion Rush
---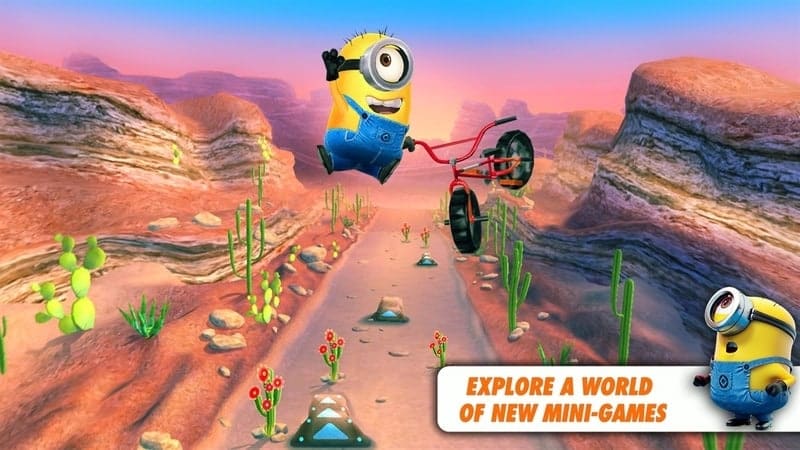 Despicable Me: Minion Rush is an endless runner game. If you have played any games of this type, you should know the basics. You have to run endlessly, avoiding obstacles, and you have to collect various objects. Just, in this case, the characters are our favorite Minions. How cool is that! This low MB game for PC has more than 700 million players worldwide, and this is a great way to pass your boring time.
Gameplay Highlights
You can choose from the most popular Minions such as Carl, Jerry and dave.
The gameplay is action-packed with a lot of challenging obstacles and collectibles.
You can customize the characters by purchasing costumes for them.
The special weapons and power-ups, along with the original villains, made this more enjoyable.
There are some cool mini-games and locations to explore inside the main game.
8. Beach Buggy Racing
---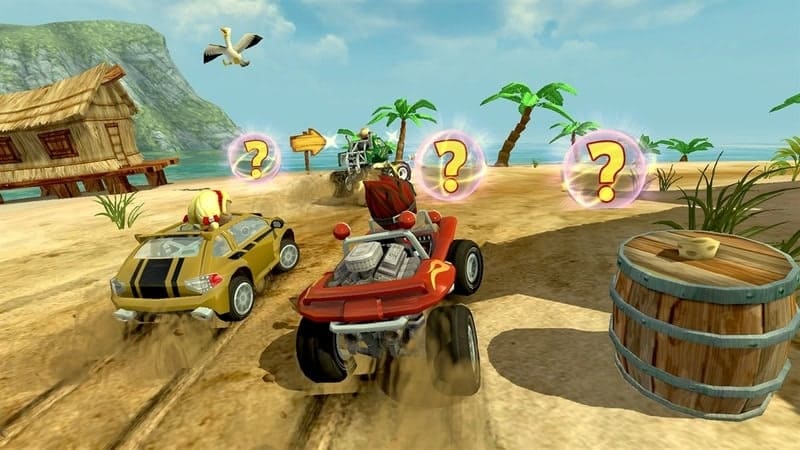 This is a classical racing game for Windows 10. The game is popular on other platforms, too, with more than 30 million players worldwide. The gameplay is more enjoyable than typical rally games because of its action-packed nature. Also, the racing karts are beautifully crafted, and the cartoonish graphics add up to the beauty. It can be played offline while you can also play against your friends via the internet.
Gameplay Highlights
This small size game for PC has 6 different racing modes to choose from.
You can roam inside various maps, and all of them are well-detailed.
The players will be able to use powerups to beat the opponents.
Real-time multiplayer is a fun way to pass the time with friends.
You can unlock a number of unique vehicles by using the in-game currency.
9. Pro 11 – Football Manager
---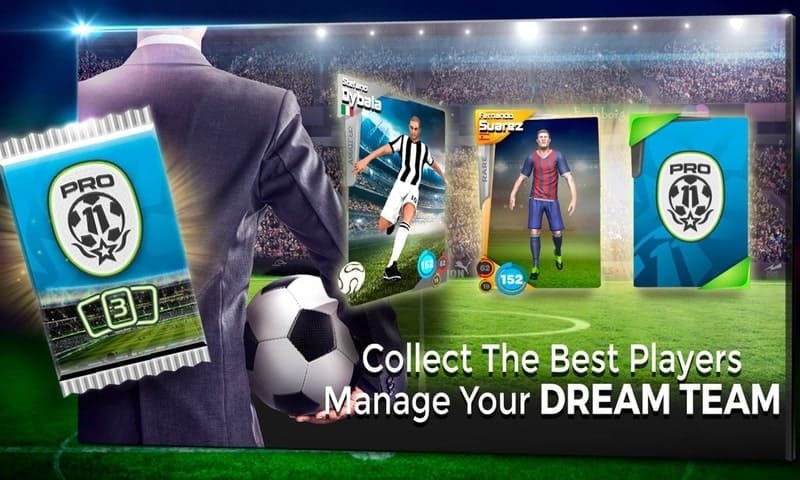 Although this game is based on soccer, you won't be able to play as a player in this game directly. Rather this is a strategical game that will allow you to act as the club manager. That means you will control various aspects of your club and make choices to bring you the ultimate glory. With the stunning graphics and easy-to-use controls, you are getting all the major leagues to choose from.
Gameplay Highlights
You will have to conduct training sessions to groom new players.
There are some cool mini-games that you can play to earn extra credits.
It has a multiplayer mode that allows you to play against friends.
You will get all the realistic features such as trading players, getting sponsors, etc.
The game is adapted to render well on both tablets and large displays of desktop PCs.
10. Mayor Match
---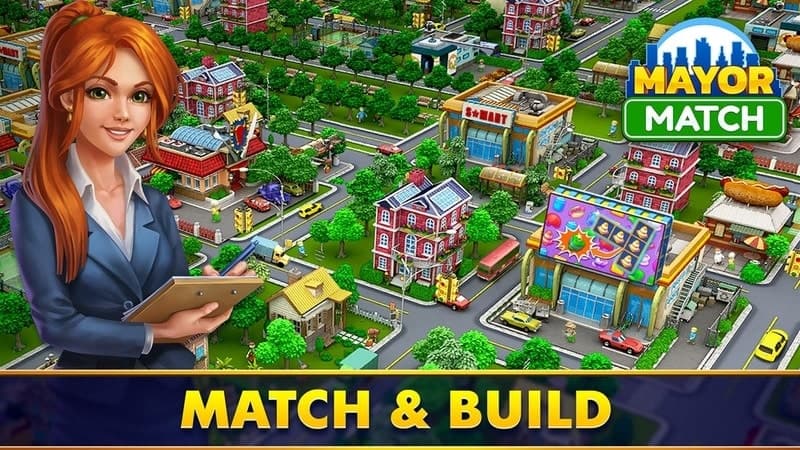 Mayor Match is an incredible city-building game for Windows devices. This game is full of realistic features and functionalities. I love this game because of the optimization of this game. Even though it is loaded with rich visual elements, it doesn't use that much computation power. Hence, it runs smoothly even on low-powered tablet devices. The gameplay is similar to other city simulators where you will act as the mayor and make the city develop.
Gameplay Highlights
The player will start from scratch to build an entire modern city.
You will have to construct roads, bridges, and other transportation systems.
The city can host tourists from other cities to earn some extra cash.
The library consists of more than 300 different structures to choose from.
You can connect the game with your social media account to sync across devices.
11. Real Pool 3D
---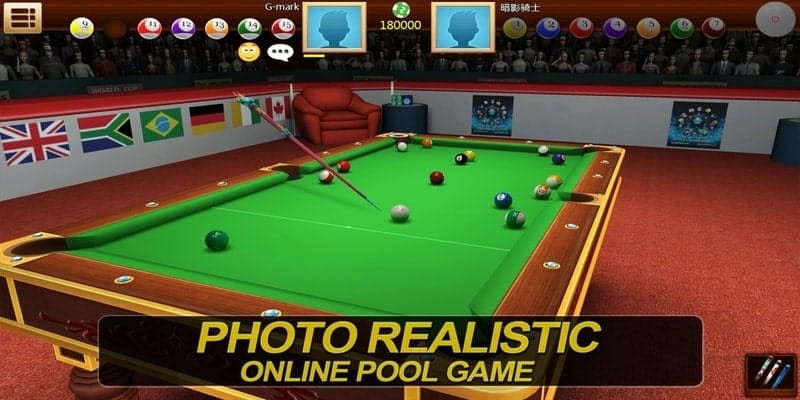 If you love 8 ball games, then this is the best choice for you. Even the developer is committed to bringing 9 ball game in the future. You will find a lot of pool games on the  Microsoft Store. But most of them are not good enough. This small size game for PC will provide you excellent gameplay and stunning graphics. The 3D environment is quite appealing, and it will feel like you are playing in real life.
Gameplay Highlights
It offers realistic physics simulation along with both 2D and 3D perspectives.
You can play against the computer as well as human players from all over the world.
There is an option to connect your Facebook account to keep track of friends' progress.
You can also build and manage your pool club and play as a club.
The game package size is just under a hundred megabytes, and it is well optimized.
12. Wordplay
---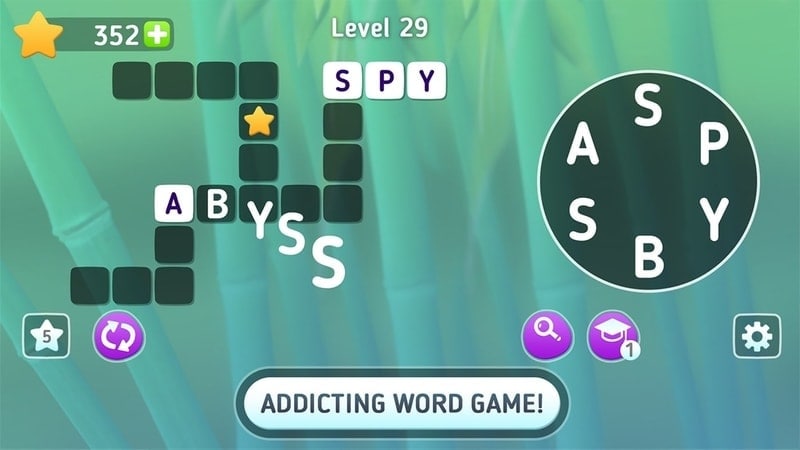 As the name suggests, this is a crossword puzzle game for computers. However, the developers tried to make it as modern and addictive as they could. There are numerous challenging levels in this game that will let you play offline. Also, you will find daily challenges that really gear up the overall fun. The algorithm is sophisticated enough to welcome you with unique puzzles every time you play this low-sized PC game.
Gameplay Highlights
There are more than a hundred regular levels that are quite challenging.
Besides, you can participate in daily tasks for additional rewards.
The game updates its database automatically when you connect to the internet.
You can use the modules to teach kindergarten students, which is a plus.
There is no time limit or wrong-answer penalty, and hence you will get stress-free gameplay.
13. Paradise Island 2
---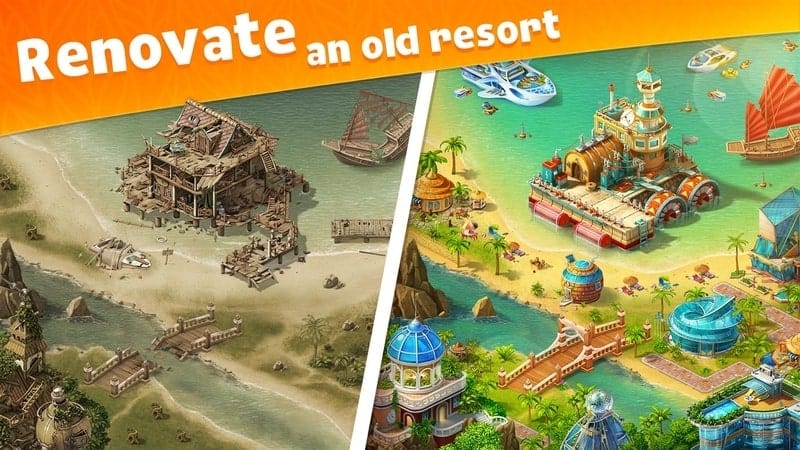 Paradise Island 2 is a civilization simulator game. You will have to create a beautiful community from an empty island. So, in a sense, it's like those city builder games but with a rural vibe. Also, you can build hotels and resorts for other people to earn extra cash. The gameplay is no different than other games of this category. But I liked the graphics of this game mostly because of the extreme details. This is one of the best small-size games for PC in the strategy category.
Gameplay Highlights
You will have to connect to the internet while playing the game.
The players can connect their social media accounts to play against friends.
It brought some great improvements over the previous version of the game.
You can also use in-app purchases to boost up the gameplay experience.
The visual elements have surprising details, which attracted me the most.
14. WW2 Dogfight
---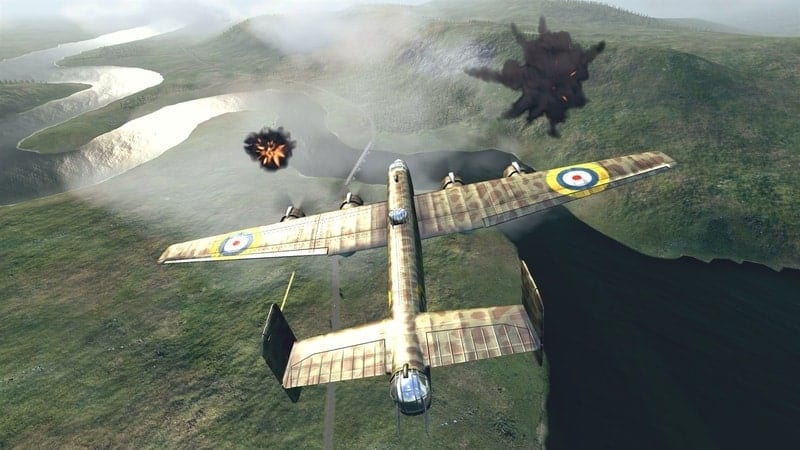 After a lot of strategic games, it's time to talk about real action. Who doesn't love fighter planes? This game will let you play as a World War II soldier. You will fly classic fighter planes such as Spitfire, Hurricane, P-51, and many more. The game is full of resources, while the package size is just a few hundred megabytes. I am really surprised how the developers managed to do it. I am pretty sure that you will love the intense action scenes of this mini PC game.
Gameplay Highlights

It has various offline campaigns and missions, even being just a small size game for PC.
You can play as a soldier of your favorite WW2 country.
It comes loaded with real-life models of 50 different historical airplanes.
The players can build their base equipped with modern facilities.
Although it is an action game, some strategic tasks will bring more fun.
15. Microsoft Minesweeper
---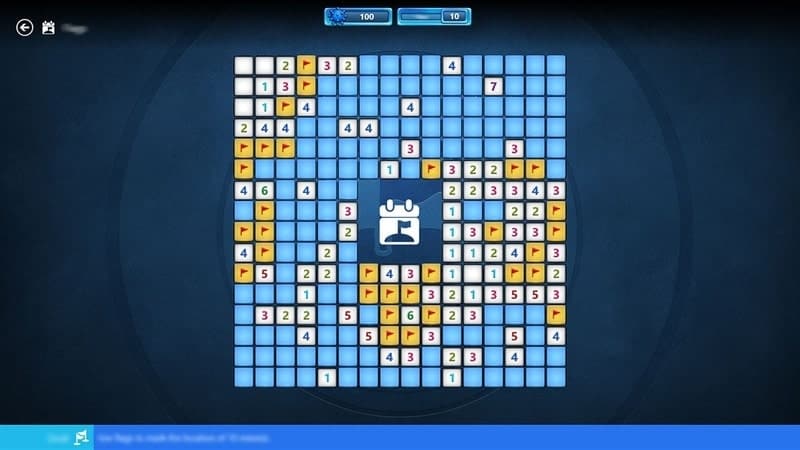 Let's go back to some classic games this time. Minesweeper is a classic masterpiece from Microsoft. This is one of the oldest PC games that came built-in with the Windows operating system. Currently, you will be able to download it from the official store. Over the years, Microsoft has improved the game a lot in terms of visuals and aesthetics. But you will feel the same old excitement while playing this low-sized PC game which is the best part.
Gameplay Highlights
The game comes with two different modes, such as Classic and Adventure.
The user interface is optimized for touch-enabled devices, which comes in handy.
You can experience the brand-new adventure mode with new locations and levels.
Players can participate in daily challenges to earn bonus points.
You can connect your Xbox Live account to compete with friends, which is pretty cool.
16. Tiny Troopers
---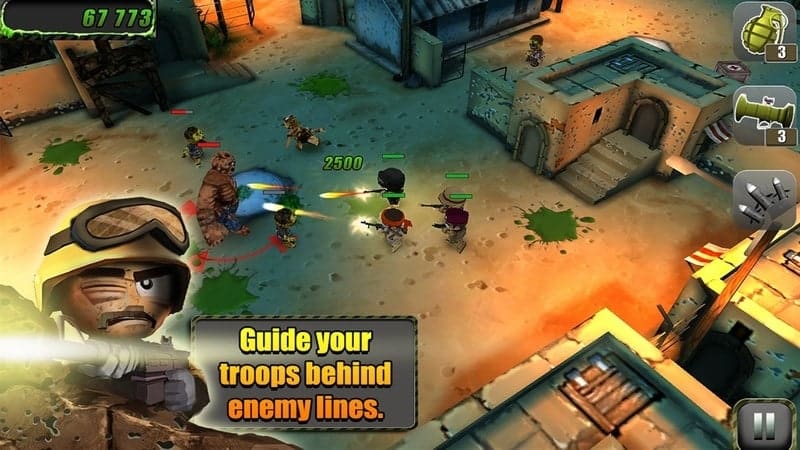 Tiny Troopers is a fun yet challenging game. You will have to fight with miniature soldiers on a miniature battlefield. How cool is that! The third-person perspective will let you feel every intense action properly. The gamer will control a platoon of soldiers and try to lead them to ultimate victory. Unlike most other small games for PC, it features a complete offline campaign consisting of 30 different missions.
Gameplay Highlights
Combined with beautifully crafted characters and scenes, the gameplay is humorous and epic.
There are different realistic tasks related to war, such as escorting journalists, bombing enemy bases, etc.
The storyline is divided into chapters, and it is well developed, just like a movie.
You can train and upgrade your troops to perform better in the war.
The in-game cash rewards will let you buy new facilities for your army base.
17. Mini Golf Club
---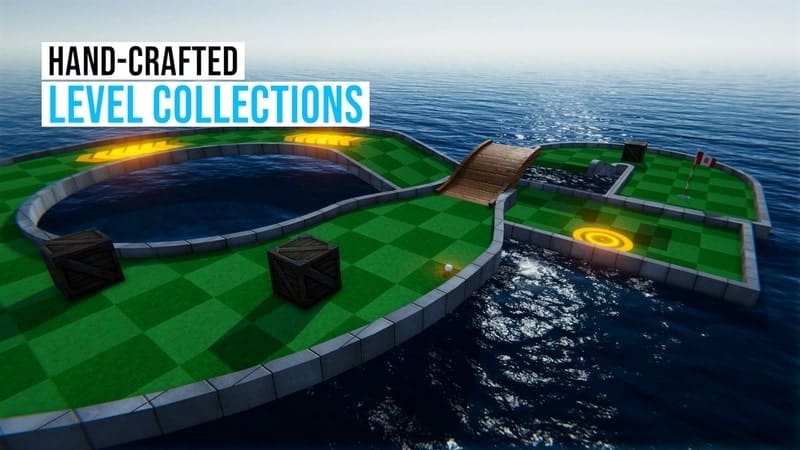 Obviously, golf is not a game for everyone. But personally, I am a fan of golf. So even if you don't play golf in real life, I am pretty sure that you will like this game. The gameplay doesn't mimic real-world golf, though. Rather there is a miniature golf course, and the whole gameplay seems like a puzzle.
I liked the fact how the developer made this game unique using this approach. Another interesting feature of this game is the same-device multiplayer mode.  It will let you play this small game for PC locally with your friends.
Gameplay Highlights
It offers realistic physics simulation along with the international rules of golf in tournament mode.
The practice mode helps you understand the basics of the game, even if you know nothing about golf.
It has several multiplayer modes such as online, local, split screen, etc.
The game has more than 300 holes, and they are unique to each other with interactive design.
There is a feature called hole editor that lets you design challenges according to your choice.
18. Zombie Anarchy
---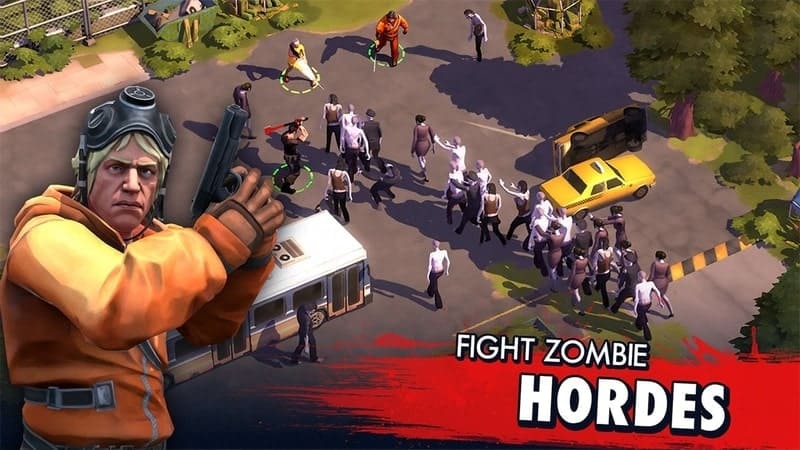 This one is from a popular mobile game developer Gameloft. However, the game itself is quite underrated. So, I was a bit skeptical about this game at first. But to my surprise, it is a decent action survival game indeed. The gamer's goal is to survive from the zombie as well as protect the city from a zombie apocalypse.
The gameplay is strategical, and you will have to build your base just like other city builder games. On top of that, you have to attack the enemies from time to time by training them with skills.
Gameplay Highlights
You have to fight and collect the survivors to build a team.
The gamer can build strong structures and buildings to protect the base.
Some cool mini-games will reward you with bonus weapons and in-game credits.
The goal is to climb up the leaderboard and become a legend by surviving.
You have to apply various tactics that will help you to overcome the apocalypse.
19. Racing Club
---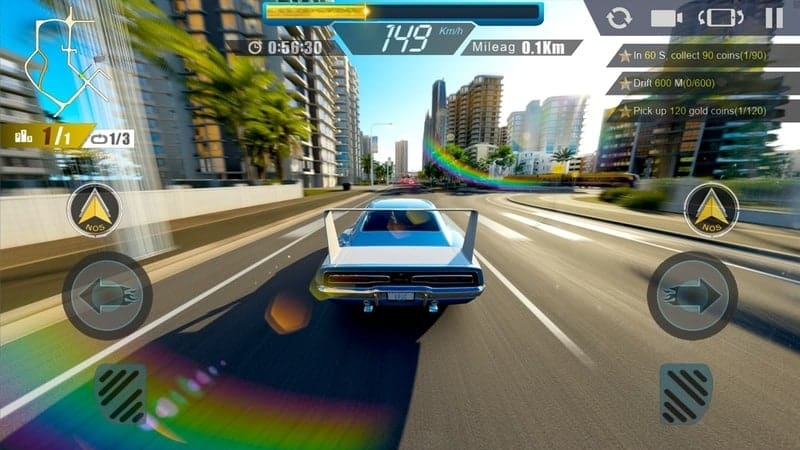 Racing Club is a classic rally game that uses realistic physics simulation and gameplay. The developer has taken the racing game to a whole new level with this mini PC game. You will be surprised to see many details in terms of graphics in this low MB game for PC. Besides, you will find legendary cars and roads to drive. Not only the racing thing but also some action-packed challenges that put the game ahead of other games in this genre.
Gameplay Highlights
There are a lot of DIY options for tweaking your car with your favorite color and stickers.
Car customization is another cool feature to upgrade your car for better performance.
You can join clubs by going online to make friends and play together.
The offline mode offers a lot of racing tracks and roads with stunning graphics.
The game controls are optimized for both keyboard and touch inputs.
20. Striker Zone
---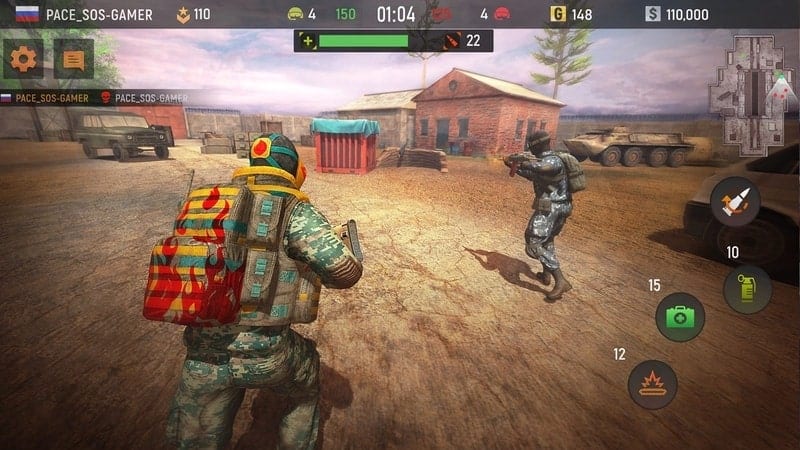 There are a lot of AAA shooting games for PC that weighs about a few gigabytes. Unfortunately, most users can't play those games due to system requirements and storage limitations. However, this one is probably the most attractive shooting game out there, just a few hundred megabytes in size.
So, you can say this is the perfect example of small size Windows game. The gameplay is similar to Call of Duty, Modern Combat, etc. However, it has brought some extra features that made this game worthy of this place.
Gameplay Highlights
The game uses a modern 3D rendering engine to create a beautiful first-person perspective.
You can play against other pro players online by joining the PVP mode.
The gamer can buy better weapons as well as outfits and decals for him.
There is also a single-player mode that lets you play alone in a challenging environment.
The game comes loaded with more than 30 realistic guns and some detailed maps.
Final Thoughts
---
The choice of games varies from person to person. This is why I have tried to put the best games of different genres on this list. No matter what type of gamer you are, I am sure that you will find your sweet spot on this list.
Due to the same reason, I am not going to recommend a single small size game for PC as a conclusion. Rather I will suggest you try out most of them and enjoy the fun of gaming. If you have a favorite game that I have forgotten to mention here, don't hesitate to share that in the comment section. Happy gaming!