Considering the number of forms, there is no other platform that can come close to the popularity of PC games. You can choose from a wide variety of gaming genres as you will find puzzle games, racing hame, multiplayer games, and so on. But it has been a couple of decades, best shooting games for Windows are gearing up the market. These games have provided a solid foundation for the industry to grow even more.
More and more developers are getting engaged while a significant budget is rendering a good vibe.  As a result, more exciting games will be released, and we will have more options to expand this list to a great extent.
Best Shooting Games for Windows PC
---
PC games often come with the complexity of picking a game and start playing. The number of games available out there is outrageous, and we tried to keep this list of the best shooting games for Windows as short as possible. There are other alternatives available, but trying one of these mentioned games will always be worth your time.

1. Battlefield V
---
If you are looking for a game equipped with all the modern first-person shooter hallmarks, then Battlefield V will be a great choice. It does look good, but also, super-fast gameplay is eligible to encompass all of your expectations. In this game, you will get a content-rich single-player mode along with multiplayer facilities. Battlefield V is the successor of its previous generation and introduces new approaches to progression and personalization. Besides, you can build up your own base now.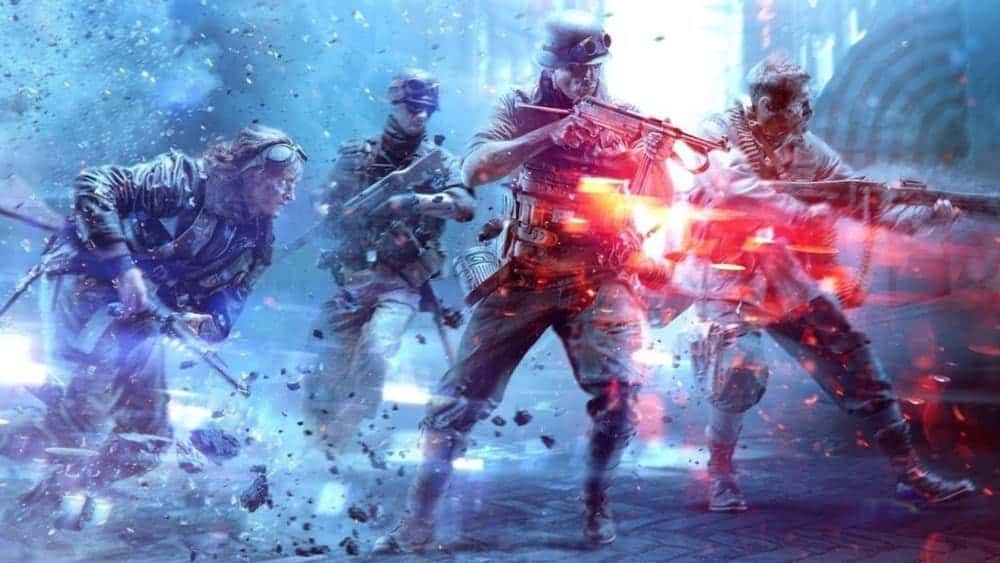 Important Features
Every player land on the battleground with a toolkit useful for marking locations, resupplying stations, capturing points, and so on.

It Resonates with the World War II scenario pretty well; the gameplay is addictive as you will pass hours running and shooting.

The new multiplayer gameplay has taken things to the next stage by introducing grand operations.

On top of that, you can play with up to 64 players in the squad-based battle royale mode.

Maintains the reputation of Battlefield's signature environmental destruction impressively.

New players who have not played any previous release will not face problems due to the self-contained stories. 
Pros: Single-player mode comes with new war stories that are well-designed, and also you will get consistent performance throughout the game. 
Cons: It takes time to get used to the repetitive gameplay structure. You will also notice streamlining for progressing the system further. 
2. Call of Duty: Modern Warfare
---
If you consider the best shooting games for Windows PC, the Call of Duty franchise will proudly take place. It has become a common name in the gaming industry in recent years, and people just can't go over cherishing its battle royal action. With a focus shift from WWII campaigns to space adventures, Modern Warfare is the latest edition under this first-person shooter series. You can expect to get an utterly chaotic running and gunning experience throughout the gameplay.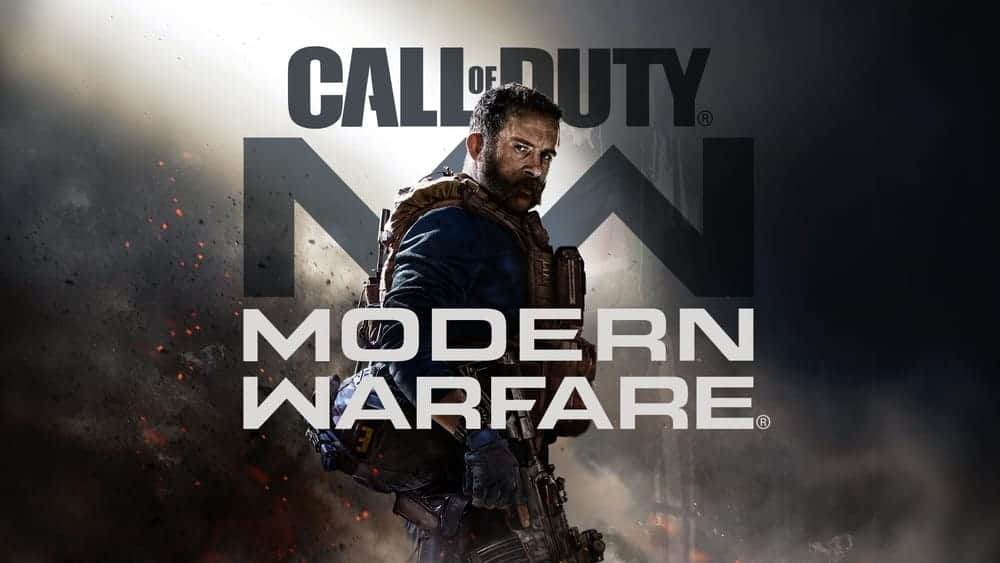 Important Features
Modern Warfare's campaigns can be considered as one of the best story lineups available out there.

You will get a wide variety of player objectives along with characters equipped with guinea sense.

Players can play missions and daily challenges to improve tactics and achieve rewards.

6 vs. 6 multiplayer setup is impressive, and the difficulty increases gradually.

Firearms and other weapons can be customized to a conceivably limitless extent.

The fantastic addition to this game includes Ground War and airborne vehicles in big team combat.
Pros: Tactical single-player and a rewards-based morality system that helps to improve player's ranking sets this game apart from others. 
Cons:  Modern Warfare's small team rumble like 2 vs. 2 could not maintain the signature of CoD, and you will notice some weird environmental interactions as well. 
3. DUSK
---
You can not just ignore DUSK while making a list of shooting games for PC. It is just not another first-person shooting game. Rather, it has reshaped the traditional retro-styled shooters by being extremely fast, compact, and imaginative as much as possible. If you have played DOOM and Half-Life, then the gameplay will not be anything new to you. The weapons are highly customizable, and you will get a variety of choices. Also, the gunplay is impressively satisfying.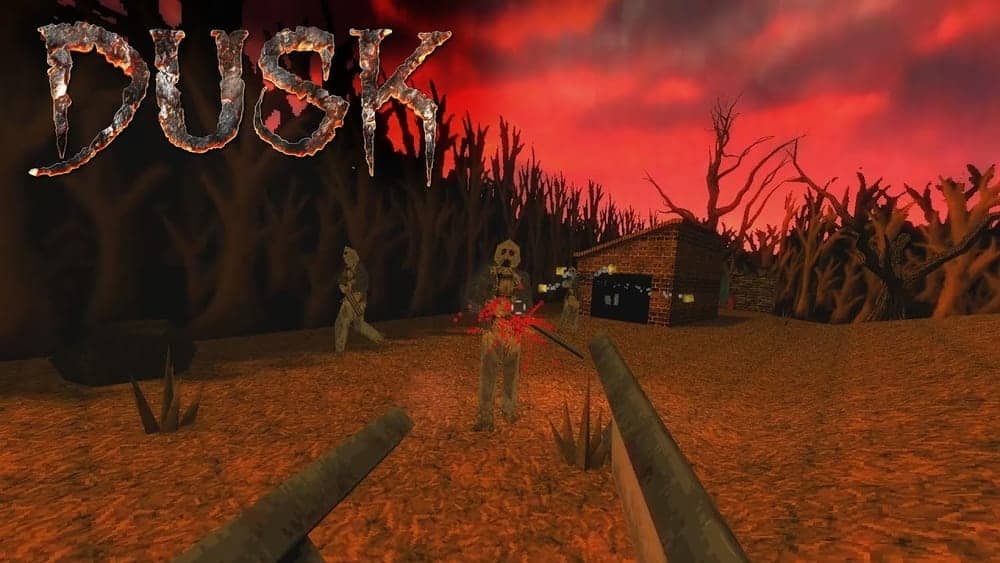 Important Features
Graphics are handled carefully to provide an ear-to-ear grinning experience.

You will become more attacking and fast in every fight through simplified controls and fluid acceleration.

It has enabled players to render required actions for extra flair, and weapons are designed to extend air time.

Features a modern finishing when it comes to mouse-look, crouch, jump, and actual physics.

A wide range of weapons includes sickles, swords, crossbows, rifles, dual-wielded, double-barreled shotguns, grenades, and rocket launchers. 

Accompanied by phenomenal soundtracks and one of the best for experiencing unapologetic retro action. 
Pros: DUSK's Endless Survival Mode is another thing you can go for any time where you will have to fight against limitless merciless enemies. 
Cons: This game is reported many times for crashing without any warning, and also, the repetitive shooting often becomes boring and unbearable. 
4. TITANFALL 2
---
TITALFALL 2 is developed by Respawn Entertainment and published by Electronic Arts. It is one of the best shooting games for Windows since 2016, with a fast-paced futuristic shooting experience. Besides, the nimble pilot combat and crunchy brawling experience make this game really unique. If you go through the campaign of Titanfall 2, you will be amazed to see the solo mode, which can improve you as a player and get you going with the gaming mechanics.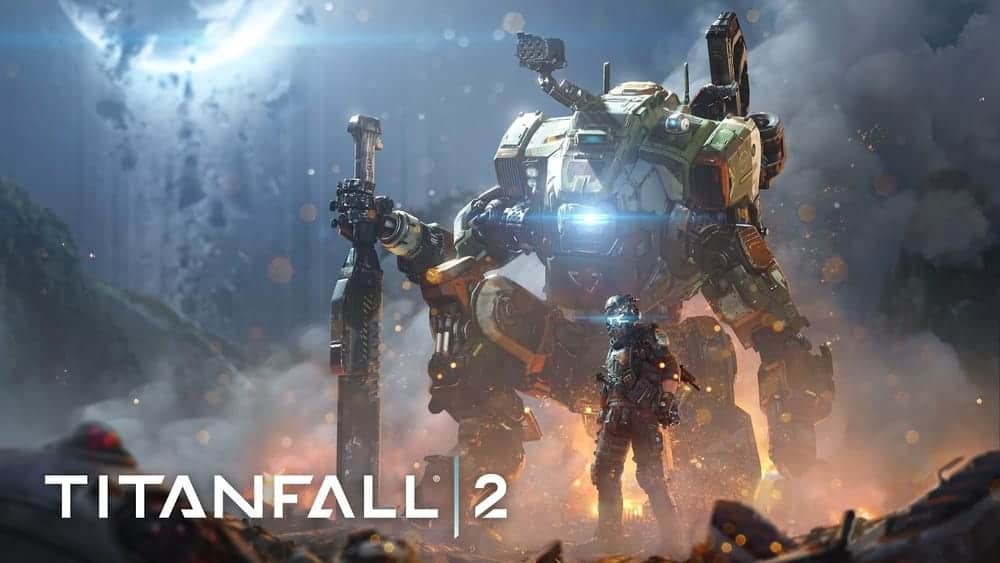 Important Features
Blockbuster bombast and epic set pieces are the main things that motivated me to include this game in this list of the best shooting game for Windows.

You will get a thrilling experience through the raw mechanics served by this game.

The gunfire and shotgun blasts are exhilarating, and the PC version takes it to the next level.

Graphics customization will cover everything, although the settings do not make a huge list.

From texture quality to small effects, everything is designed in detail.

Multiplayer performance is superb while equipped with straightforward and competent gameplay. 
Pros: Controls are highly customizable, and if you choose to use a gamepad, you will get up to six different button layouts. 
Cons: At the start of any mission, it often takes an unnecessarily long time to load the textures. 
5. Doom Eternal
---
When you are talking about the best shooting game for Windows, Doom will be there with its latest edition known as Eternal. Doom Eternal was released in March 2020 and represented everything this genre is about. The massive amount of enemy variety like airborne demons, combat support demons, a Hell Knight variant, etc., will blow your mind, added in this edition. New multiplayer-demons and a teleporting demon have also been introduced with this package.
Important Features
Many people asked for Arachnotron, Pain Elemental, and Arch-Vile, and the DOOM team has listened to them by returning these demons.

You will get a classically designed plasma gun, and how it blasts enemies is amazing.

Players will also find non-demon enemies like angelic aliens. 

Interaction with humans has been much improved, and you will see other survivors at the end of the game.

The environment is outstanding, and locations include Earth, Mars, Phobos, and Urdak.

Single-Player DLC has been introduced for rendering more Makyr enemies.
Pros: One of the significant improvements is fixing the floating objects along with auxiliary weapons.
Cons: Considering the rifle-type weapon, the speed of the bullets is way too slow, and also, there is no pistol in the weapon list. You will also notice a lack of improvement regarding the destruction graphics when you hit an enemy. 
6. TEAM FORTRESS 2
---
If you are looking for highly-rated free fps games for PC, then Team Fortress 2 is the most popular action game of all time. The best part of this game is the developers always putting their best effort to introduce new game modes, maps, and equipment. So you will not get a chance to get bored. Team Fortress 2 has also released new gadgets to help in the shooting, which has added an extra edge to make it stand out in the gaming market.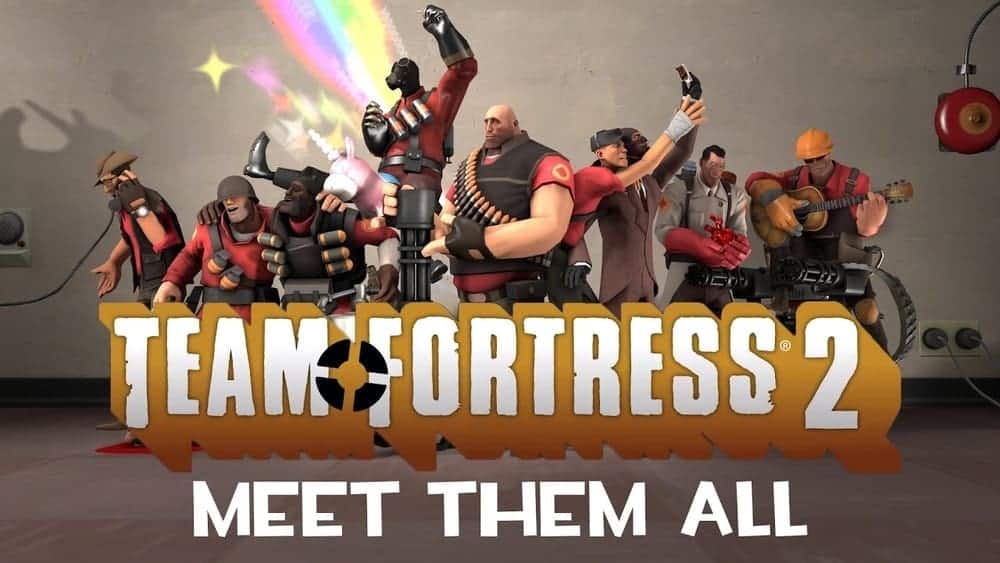 Important Features
It comes with one of the easiest gameplay where you will have to be a part of a team to fight against enemies.

There are nine characters available in this game. You can select one and start playing.

Several gaming modes are available such as Capture the Flag, King of the Hill, and Payload.

Equipped with high detailed world and models along with an eye-catching visual aesthetic.

The gameplay is extremely facilitating, while the head-up display is still awesome.

While plating as a team, you will get a chance to experience immensely satisfying moments.
Pros: New funny and humourous elements have been added to the gameplay. It is a stable game and will not notice any glitches. 
Cons: For most of the people out there, strategic depth can be daunting. Also, the number of maps is frustratingly less. 
7. Bulletstorm
---
Surprisingly, Bulletstorm had managed to keep the audience engaged and highly interested, the same as when the game was released. One of the major keys to this is the gameplay looks intelligently hard, but the game is screamingly funny. While all the best shooting games for Windows possess hyper-serious conditions, this game gives the non-serious fun top priority. You can also play this game on PlayStation and Xbox.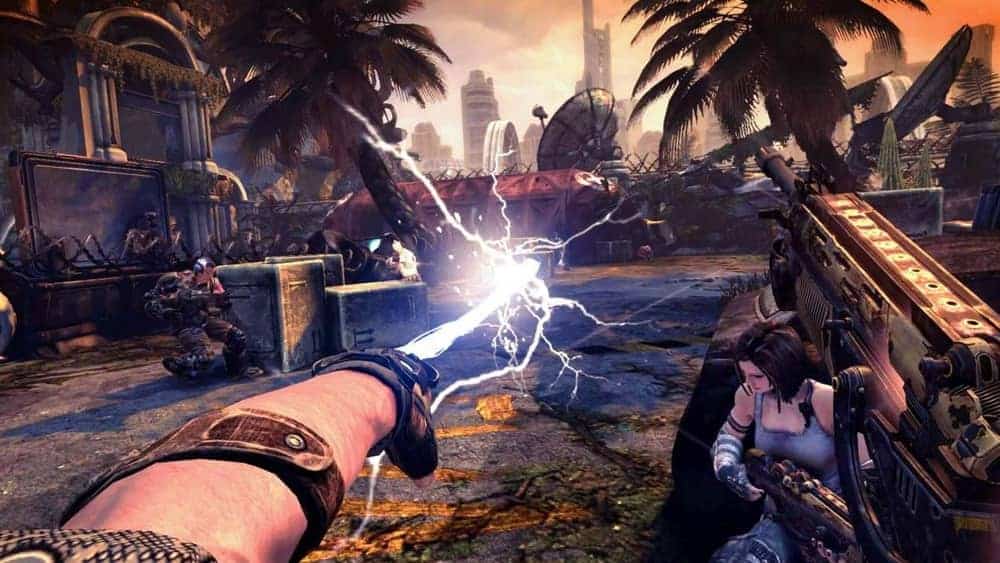 Important Features
Being a hugely entertaining FPS, this game comes with excellent visual and graphics quality.

You will get a thrilling experience while getting to grips with the renegade blaster.

Players will find musclebound heroes, and the space fantasy locations are enough to choose this game.

The enemies will come to you at a thick and fast pace, and you will have to kill them without wasting ammo.

The enemies are very much tuned, and you will definitely have a tough fight.

The slow-motion effects, particle effects, transitions, and actions are highly emphasized. 
Pros: The full clip edition of this game features two more modes known as Bulletstorm's Anarchy and Echoes modes. You will also find a radio-controlled monster with laser-beam eyes.
Cons: The game is still expensive, but it does not render frequent updates. Also, the dialogues are not furnished, and no co-op match can be played. 
8. Borderlands 3
---
Borderlands 3 has taken the underlying principles of its previous generations and developed further to be wrapped in a pristine shell. You can consider this as a World of Warcraft or a first-person shooting game. This game emphasizes looting a lot, and you will be in a sea of weapons with variety in type. The weapons are heavily customizable, and you can increase the ability of any weapon to a great extent.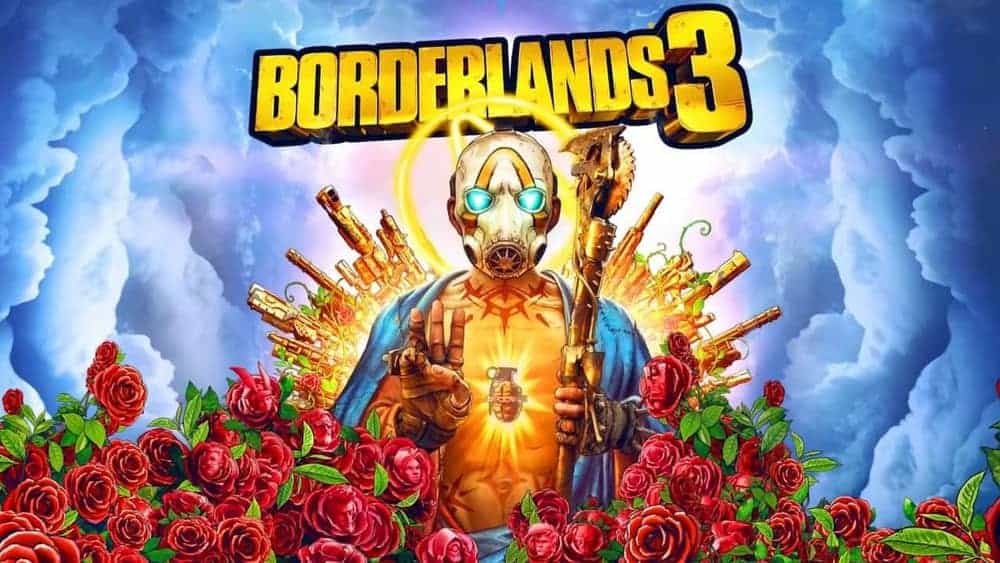 Important Features
You will find unique weapons in Borderlands 3, like a gun firing sawblades.

The visual graphic is amazing, with rarely convenient color codes.

The characters are impressively customized, and you will find a lot of difference from the traditional archetypes.

The Area-of-Effect is quite outstanding, which you will be able to see when an enemy dies from radiation.

The player's movement has been significantly improved and helps players to navigate smoothly.

Loot instancing, and scaling allows players to join up and play together. 
Pros: An interactive environment like burning oil, kicking barrels, or water puddles played a vital role in influencing us to include this game in the list of best shooting games for Windows.
Cons: The user interface is outdated or could be much better. Besides, no new hero has been introduced in this latest edition of Borderlands. 
9. Metro Exodus
---
There are some people who take the story of a game very seriously, and for them, it could be the only reason to try playing a game. Considering the story and the screenplay, Metro Exodus is one of the great shooting games for PC. It can be played on all the major platforms such as Xbox, PlayStation, or even Nintendo Switch. The story is based on a first-person survival shooter, and it starts with an introductory sequence.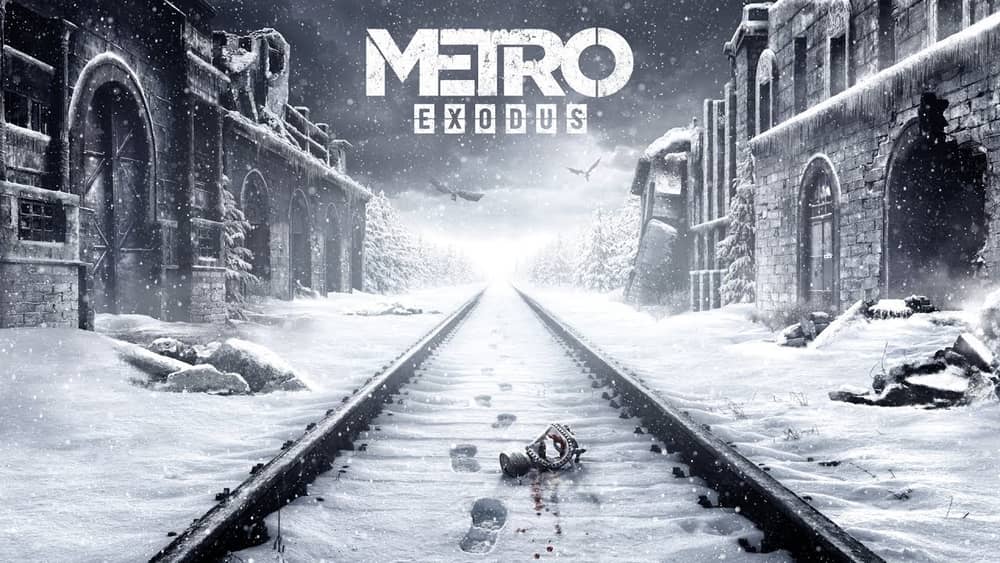 Important Features
The gameplay blends stealth and shooting pretty well, along with oppressive environments.

While playing as a survivor, you will find bigger spaces, dangerous factions, and a new world of trouble.

You will find against an uncountable number of ravenous mutants who will try to haunt you.

The levels are well designed, and you will always find it interesting to explore more buildings.

Weapons can be upgraded anytime, and you will be equipped with an armory of inventive.

The combat style and stealth gameplay have been enhanced like now you can do both lethal and non-lethal takedowns.
Pros: The Ammo Economy is gone as the new version does not limit collecting weapons. On top of that, a variety of animations has been added to the takedowns. 
Cons: Although the developers promised to include vehicles, you will only find boats as the only human-controlled vehicles throughout the game. 
10. Destiny 2
---
Destiny 2 is so good that no list of the best shooting games for Windows can be made without it. It is one of the widely played fps games available out there. But no one expected Destiny 2 to be this good when it was released back in 2017. The first game looks will make you fall in love instantly that resembles a set of prototypes. Besides, improvement has been made in every aspect to make this better than the previous generation.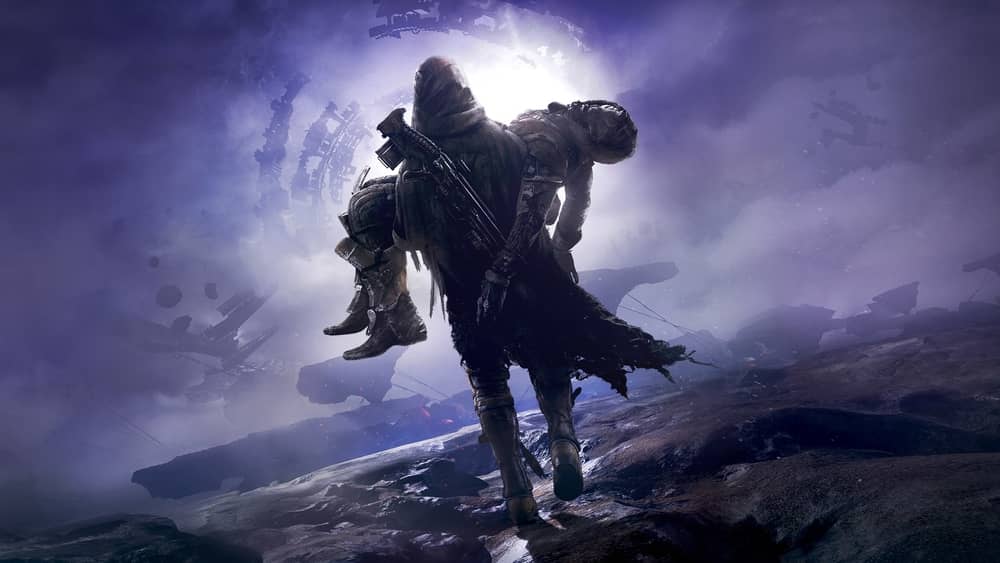 Important Features
It takes the underlying MMOFPS idea to create a whole new, richer, and deeper experience.

The gameplay is more relevant to the fully fleshed world now as it is equipped with humanity and characters.

It is more detailed, curated, and crafted, while the story is enough to justify Destiny 2's value.

Besides, the set-piece design has taken to the next level along with brilliant in-moment narrations.

Comes with a streamlined leveling system and one of the fittest and tightest FPS ever.

The amount of activities has been massively expanded, such as exploration, side-quests, spiraling, treasure hunting, and so on.
Pros: The game will constantly push you to the limit while the weapons are expressively decorated. The whole Raid will allow you to become ambitious and achieve more resources.
Cons: Although it is one of the free fps games available out there, newcomers will have to spend a significant amount of time to get along with the story.
Our Recommendation
---
I have disclosed the best shooting games for Windows PC that you can play right now. It was really tough to restrict me from putting more FPS games on this list. But I was determined to keep the list as compact as possible. I have prioritized so many things, but the difficulty level, customizability, location, story, actions, and gameplay were our primary concern.
I am declaring Battlefield V and Call of Duty: Modern Warfare as the best shooting games for PC. These are the two most popular FPS series, although you will find many similarities between them. While Battlefield V is really difficult for beginners to get used to, CoD renders easier gameplay.
With intense action, a dynamic environment, modern weapons, smooth actions, and highly-customizable characters, both games are impressive. If you are a pro, go for Battlefield V, and you can choose CoD if you are not much experienced.
Finally, Insights
---
So there you have got it, the best shooting games for Windows. With so many games are waiting to boost the gaming industry, we can surely expect to get more exciting fps games in the coming years. There are so many alternatives that could take place on this list, but with so many options, it is easier to become confused. So, we are leaving it up to you to explore the other available options.
Before finally choosing an fps game for you, visit their website to collect more insights. It is also important to keep your hardware specifications in mind as most shooting games required a higher PC configuration. If you have a low power PC, you can also choose online fps games like PUBG, Counter-Strike, Fortnite, etc.