Racing Games for PC has a different fanbase due to the extreme graphics, speed, high graphics quality, and lifelike experience. Modern-day racing games have changed the traditional gameplay, and now you can also use a steering gearbox to take the ultimate racing track feel. You will get a wide variety of racing, although car games dominate his domain of computer gaming.
Apart from cars, there are many games where you will have to play with a boat, tanks or motorcycle against the opponents. Racing games are always the best version of passing quality time and getting your adrenaline pumping. This article is going to bring light to the best racing games along with their exclusive features under one umbrella. 
Top Racing Games For PC
---
The number of racing games for PC is so massive that it is almost impossible to pick the most suitable one for you at the first chance. It may lead you to frustration if you do not like the gameplay after passing a huge time with downloading and installation. To help you and represent the best racing games, we have made a shortlist described below. So you can go through this article and make a wise decision accordingly. 
1. Forza Horizon 4
---
We are starting this list with the game that has set a standard for racing games for PC that no game has ever managed to reach. It was developed by Playground Games while Microsoft Studios performed the responsibility to publish it in the market. From racing or rally to drag or drift, you can expect everything from this game. It can give you the ultimate racing experience and take you on a roller coaster ride of excitement. The graphics are awesome and represent all four seasons perfectly.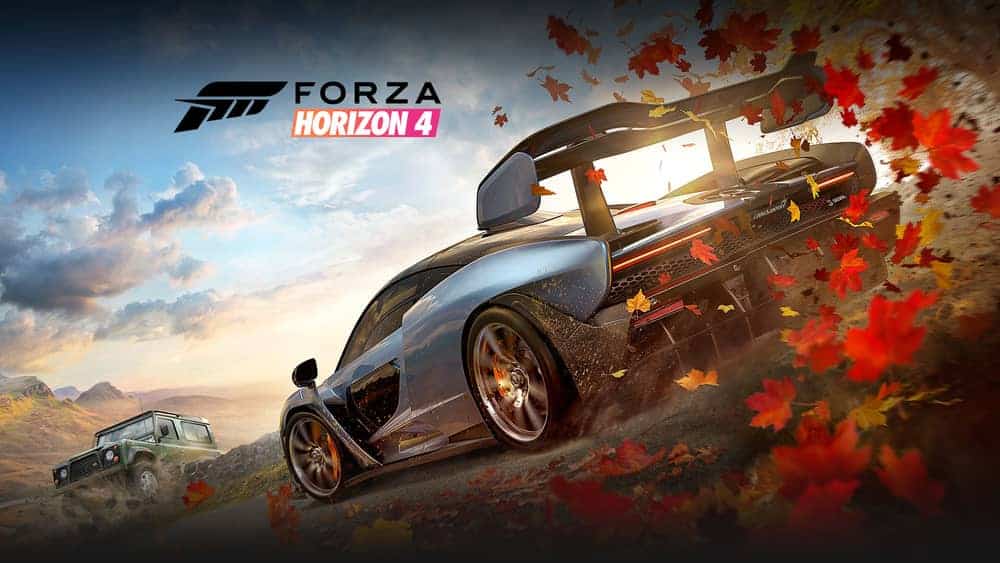 Important Features
If you want to race by car, customize your car, and select locations, this game is for you that comes with a straightforward approach. 

Features open-world map, and you can upgrade your car to any extent to stand out in the competitions. 

The wide variety of racing cars makes this game apart from its alternatives. 

On top of that, the art direction is picture perfect and renders visually stunning surroundings.

The controls are highly customized, and you will feel a reality-like driving experience. 

The amount of detail in every aspect will amaze you, and the number of activities is overflowing as well. 
Pros: There is no other racing game that offers more licensed vehicles than Forza Horizon 4. The wide variety of racing kits, upgrade mods, and online gameplay makes this one of the best available out there. 
Cons: You will find repetitive tasks in the game that can become annoying, and the online version could be much improved for a better dynamic experience. 
2. MotoGP
---
MotoGP is the official game of the popular MotoGP tournament. It is one of the best multiplayer racing games you can play right now. Besides, this game comes with different game modes, including historical, career, fast modes, and so on. Just like Forza Horizon, you will have full control over the personalization throughout the gameplay. But it is not an appropriate game for beginners as the gameplay is really hard, and you will have to pass a significant amount of time to get going.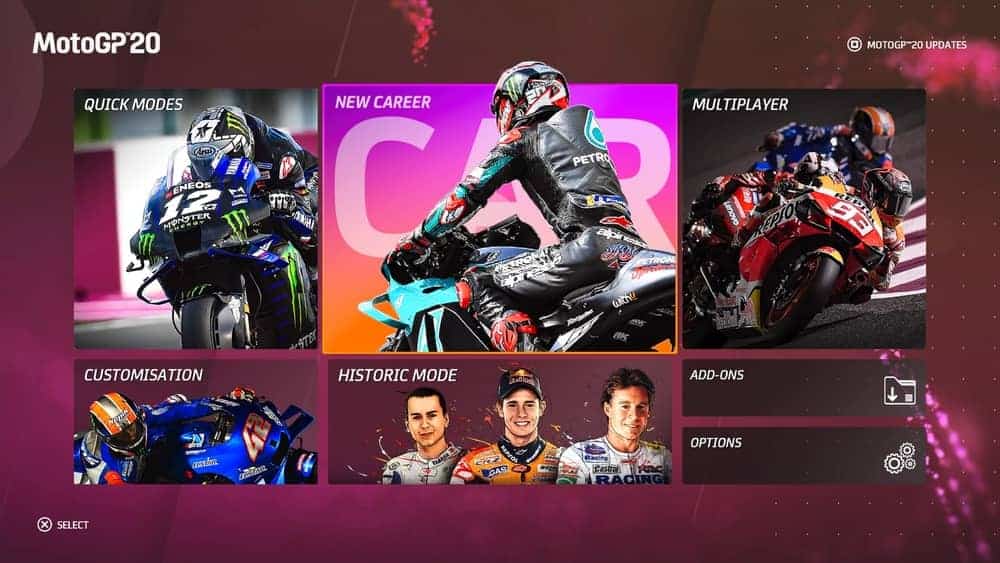 Important Features
The managerial career is powerful and equipped with features like sponsors, creating a team, developing bikes, and so on. 

The developers have worked really hard to improve the braking system to render extreme realism. 

The braking system has been improved a lot, while you will notice changes in temperature control and fuel consumption of your bike. 

Includes six different graphic editors to find the new Suit and Livery editor to customize your bike. 

The game is using dedicated Amazon Servers, which means you will get no log while playing online. 

Besides, MotoGP is now powered by Neural AI to deliver a smarter, faster, and more efficient gaming experience. 
Pros: This latest version of MotoGP has redesigned the historical mode with many events and exciting challenges. Besides, you can take part in many races to unlock new bikers or new motorcycles as well. 
Cons: If your PC has a low configuration, this game might not be a great option. And also, the gameplay is too hard that you may end up losing interest. 
3. Top Boat: Racing Simulator 3D
---
From the name of the game, you can easily understand what this game represents. You will find many types of computer games, but simulation games for PC have a dedicated fanbase due to their life-like experience, which certainly adds more fun while you are playing. This game not only comes with a powerful simulator, but you will also get 3D graphics if you use a VR box. If you want to ride ocean-going powerboats, this is one of the free racing games for PC you should try without any doubt.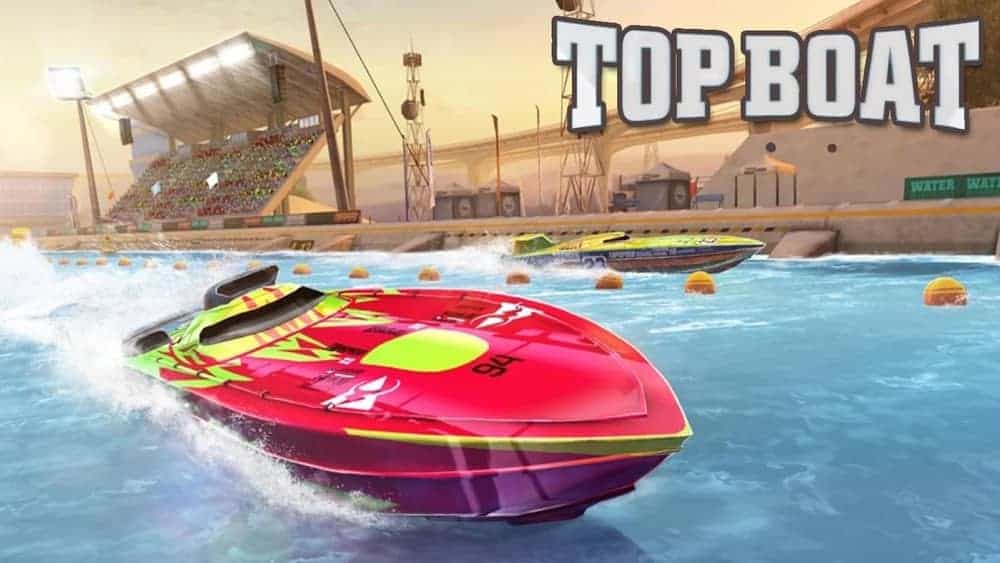 Important Features
This game is definitely worth playing if you are looking for an exciting game that can provide the ultimate racing experience. 

Graphics are extraordinary and intended to blow your mind away. 

Features more than twenty-five boats, and you can customize according to your requirements. 

Comes with different boat types starting from hovercraft, classic, and offshore to the catamaran, jet ski, and hydroplane as well. 

Besides, the boat controls are dynamic and can give you full control over the boat while riding. 

You can take part in world tournaments and race with your team to achieve the win. 
Pros: You can customize everything from fuel filters to gearboxes. The engine power can be boosted as well by upgrading the clutch, body, and so on. 
Cons: Although it is one of the few free racing games that concentrate on boats, the graphics could be much improved to match the modern day's demands. 
4. Need for Speed Heat
---
If you have been playing car racing games on PC for a long time, then you must know the name of the popular franchise Need for Speed. It has maintained a great reputation for producing quality and top-notch racing games over the years. NFS Heat is their latest production, and just like its predecessor, it has exceeded the expectation and inherited all the popular features as well. With the improvement in all departments, this game definitely deserves a try from the gamers.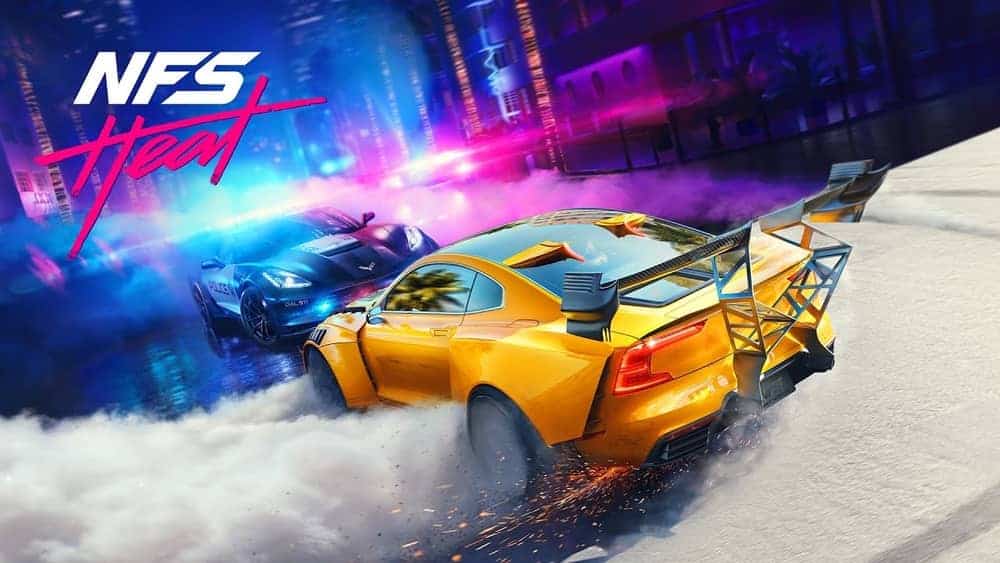 Important Features
It is an adrenaline-fuelled racing game ad equipped with all demands you can expect from a modern gamer. 

Features a vibrant game and enriched with different racing modes, drift, and offroad events. 

If you see the number of cars this game offers, you will be surprised. Besides, all cars come with unique designs and detailed information. 

You can customize the ensign of your cars and modify them to boost the engine speed. 

This game also enables you to personalize the rider's appearance, costume, gears, and so on. 

It has a unique feature called hyper-tuning which can make your car go beyond the limit. 
Pros: The gameplay is now more challenging, and you will have to pass a tough time to get rid of the patrolling cops. You can also download the mobile app to customize your car and use them in races. 
Cons: If you have already played the previous versions of NFS, then this game has nothing special to offer on the plate. 
5. Valentino Rossi The Game
---
Valentino Rossi is a famous name when you consider the kings of bike racings. He was so popular that many people started watching the MotoGP tournament only to see him riding bikes and taking those extreme corners at the highest speed.
This game combines the story of Valentino Rossi and bike racing which makes it more interesting. You will be amazed when you will find Rossi is showing how to ride a motorcycle by himself. And also, many people consider this game as a complete MotoGP™ game for PC.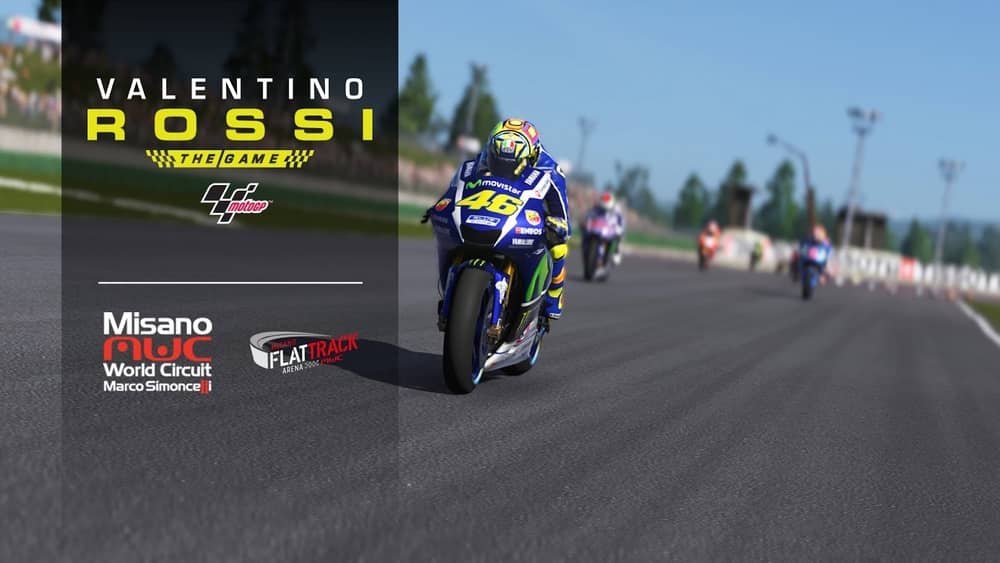 Important Features
Unlike other best racing games for PC, this game focuses on the story and represents it carefully. 

 The graphics are awesome, and you will surely appreciate the developer's attention even to the tiny detail. 

While MotoGP Oficial is too hard to play sometimes, this game has made the gameplay easier for beginners. 

You will become a part of Valentino Rossi's most important part of the career when he won nine world tournaments. 

Allows players to take part in different gaming modes and never restricts you from customizing the controls. 

Besides, you will get a massive list of powerful bikes and customize them according to your demand. 
Pros: This game also highlights the flat track races, and you can also take part in the drift races to get a different taste of moto racing. 
Cons: The visuals of this game are pretty average, and also bike handling may feel awkward sometimes. 
6. Pro Cycling Manager
---
This racing game has taken bicycle racing to the next stage. You can try it if you want to take the experience of any international cycle racing tournament. But from the name of this game, you can probably get how the gameplay will move forward and what are activities you will have to maintain. With a wide variety of racing cycles, extreme action, and dynamic controls, this game is equipped with all the modern features you can expect now.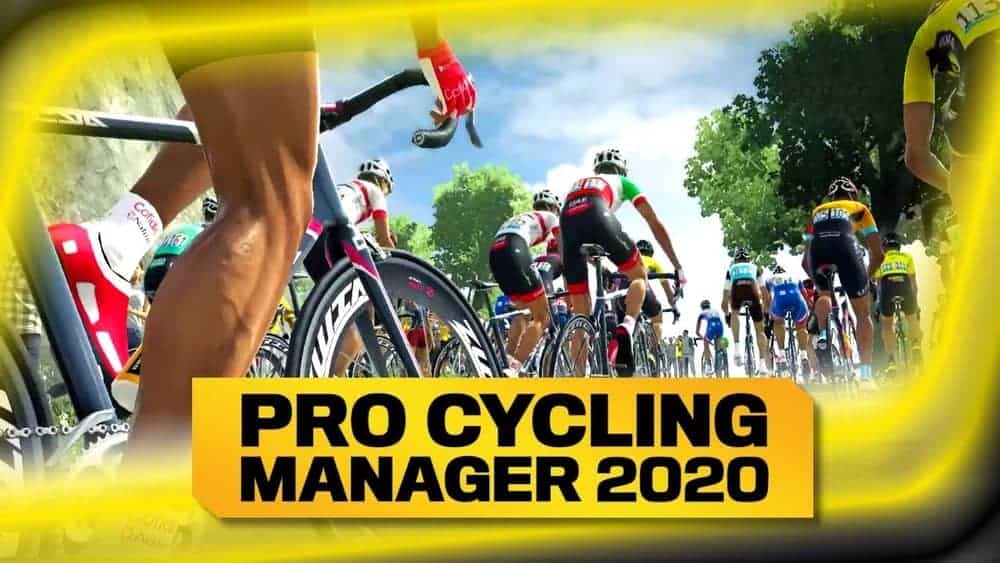 Important Features
From managing finances to make the team, you will have to focus on every managerial action throughout the gameplay. 

Besides, players need to attend training sessions and implement new strategies to develop performance at the individual level. 

While you will get a standard edition, you can also get the bundle edition that includes the Tour De France game key as well. 

This game covers all renowned world tournaments such as La Vuelta and other classic competitions as well. 

You can take part in over 230 races distributed in 650 stages, making it more interesting to play. 

Besides, as the manager, you will have to look after your cyclists and help them to reach their personal goals. 
Pros: This game is undoubtedly adventurous, and the improved AI is ready to enhance the fun to a great extent. Besides, the users will get a redesigned dashboard and assistance to help you win races. 
Cons: If you have already played the previous version, then you will find this almost similar. Although it is now more optimized, it has nothing new to offer within the gameplay. 
7. Snow Moto Racing Freedom
---
There are many people who give graphics quality the highest priority while picking a video game to play on the computer. This game can meet your demand with its extreme graphics enriched with details, animations, transitions, and slow motions as well. This game can make you relaxed and give you a break from the hectic life. You can definitely try this game as an alternative to the traditional racing games for PC, and I believe you will not be disappointed.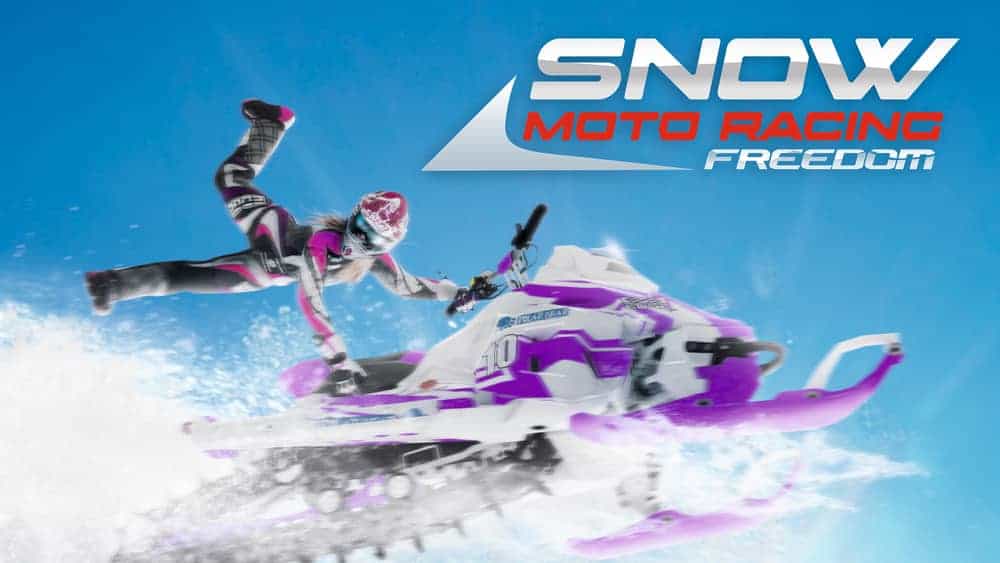 Important Features
The multiplayer capability is fantastic, and you can play with four of your friends at a time. 

You can play this game on PlayStation, Xbox, and Nintendo Switch as well, where eight players can join online from their device. 

The single-player mode is well designed and distributed over 18 Championships. 

You will find a wide variety of gaming modes included in 40 challenging courses. 

Its snow technology is powered by Zordix interactive, and you can set up controls according to your requirement. 

Comes with more than 40 styles of highly customizable Snowmobiles. 
Pros: This game is competitive, and you will surely get a different vibe, especially for the specially designed visual aesthetics. Besides, the buttery-smooth gameplay takes the experience to the next level. 
Cons: There are not many negative sides that we can mention, but definitely, they could improve the background music for a better user experience. 
8. Crash™ Team Racing Nitro-Fueled
---
This is another amazing game that we could not ignore while making this list. With the authentic CTR experience, Crash™ Team Racing Nitro-Fueled has many things to offer on the plate for gamers. It is intended to change the game by delivering an out-of-the-box racing experience for us. Besides, its cross-platform compatibility gives this game an extra edge over its competitors, and you can play this game on Xbox, PlayStation, and Nintendo Switch as well.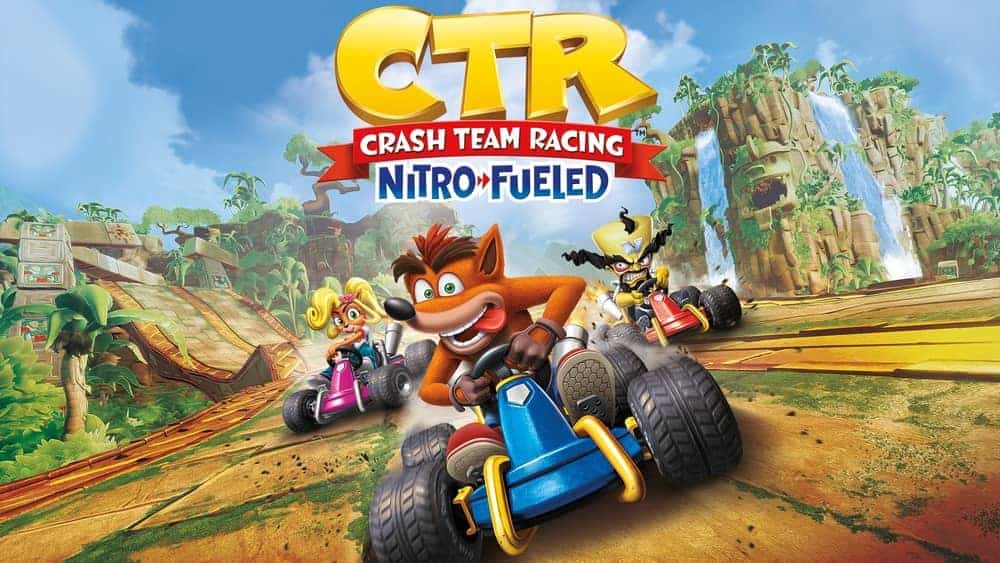 Important Features
You can play with eight of your friends online and pass quality time together. 

It has inherited all the exclusive features from the previous generation before releasing this fully-remastered video game. 

Will allow you to start your vehicles with the original gaming mods and engines. 

Besides, the characters and tracks are beautifully designed, and you will notice details in every aspect. 

New weapons have been introduced, and you can have full control over the gameplay.

You can take part in online racing tournaments and crash your opponents to achieve the glory of success. 
Pros: The developers have designed new actions and moves, while the number of additional cars and tracks will surely surprise you as well. 
Cons: Considering the quality of the game, we really expected a much-improved color saturation from this racing game.
9. Sonic & All-Stars Racing Transformed™
---
The name of this game represents all about what this game does and what you can expect from the gameplay. You can see this game as a collection of racing games where you will have to knock down your opponents. The races may take place on the ground, air, or even water, making it really amazing for any individual. Besides, transforming vehicles adds a great advantage, and it is the main reason you should try this game at least once.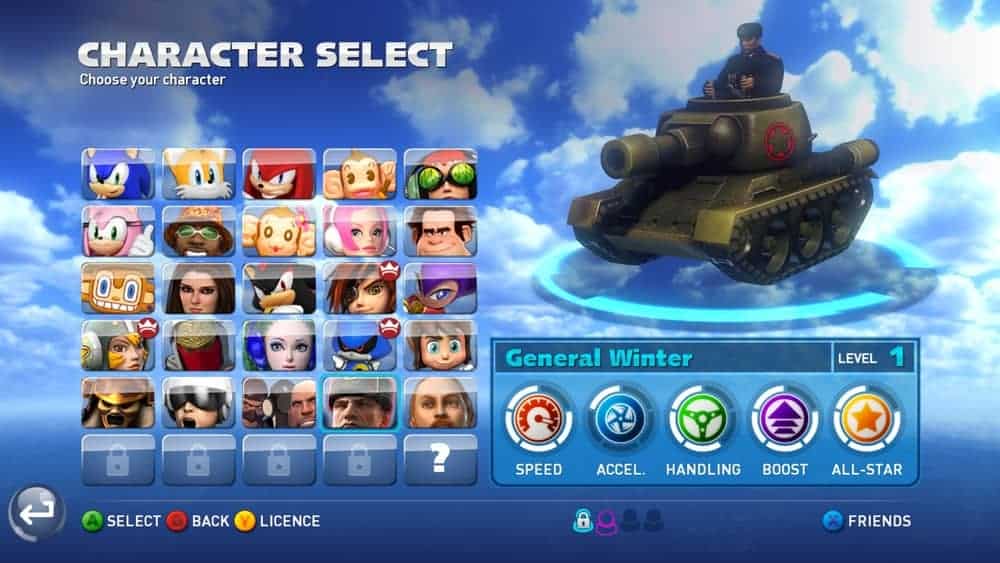 Important Features
The gameplay is super exciting, and you will have to participate in extreme racing to earn supremacy. 

Many people know it as Racing Transformed because your car will transform from cars to boats to planes in the middle of races.

You will be playing with one of the 20 legendary all-stars while they come with their unique vehicles. 

The duration of this game is pretty long and distributed over 25 tracks and arenas. 

Starting from the World Tour, Grand Prix to Battles Arenas, many game modes are available.  

Only 2GB of RAM and 512MB of graphics required to play this game smoothly. 
Pros: While you will get many ingenious weapons, you can also use your all-star's charter's unique move to defend your opponents and become the winner. 
Cons: Although the game seems easy, some levels are way too hard for most people out there. 
10. DIRT 5
---
We are going to end this list for the best racing games for PC with the most colorful games ever produced in this domain. If you just have a look at their website, the color mixing, pictures, and everything that leaves a positive vibe about the game will surprise you at first glance. You can definitely spend some time and see the reviews of the game, which certainly authenticates its quality.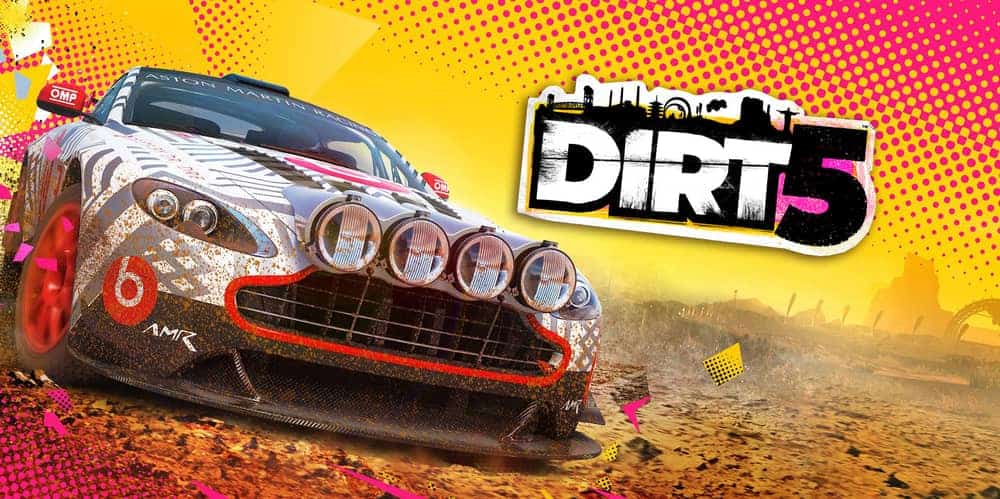 Important Features
This game is available on Steam to play on Windows, while the PlayStation, Xbox, or Stadia users can play this game on their device as well. 

While you will get a massive number of 900bhp sprint cars, you can always push the limit through customization.

Covers a huge array of global locations. You will start your journey from Newyork and finish under Norway's Northern Lights. 

The all-new four-player split-screen makes the game more exciting, while there are several gaming modes as well.

Career mode features stories of Troy Baker and Nolan North star. So you can expect real world's sponsors, events, and so on.
Pros: Online racing is enriched with all the important features. Besides, you can create, share, and use player's made battles arenas.
Cons: Codemasters has again delivered a great game, and there is almost nothing to point out as a disadvantage. But the game does not offer a solid story, and the gameplay could be improved a lot. 
Our Recommendation
---
Racing games are always great for passing quality time with your friends or family. Besides, the gameplays of modern racing games can offer much more than what you expect from a traditional computer game. There are many things we had to consider before making this list. But we think the ability to control and smooth graphics are the two most important features for any great racing game. 
According to our experience, we were really confused between DIRT 5 and Forza Horizon 4 to declare it as the best racing game you can play now. But upon considering the pricing, important features, variety of cars, customizability, quality of controls, art direction, and cut scenes, we are declaring Forza Horizon 4 as the best racing game available out there. 
Finally, Insights
---
We have come to the end of this article. If you have followed the list till now, you should have already known about the best racing games for PC available currently in the market. We have focused on modern-day games, and that's why we included the latest version of the popular franchise like MotoGP or NFS here. The free racing games were also considered to meet the demand of all types of gamers. 
But obviously, you will find thousands of choices, but if you do not want to experiment or waste your time, this article must be useful for you. I am sure you will not be dissatisfied once you start playing any of the mentioned games on this list. So pick the game you want to play, and do not forget to let us know about your experience.