PPSSPP games for PC can be a great medium for passing the time on your low-configuration computer. If you don't know what PPSSPP is, it is a powerful cross-platform emulator that can run Play Station Portable or PSP games. The project is backed by many open-source contributors and is available for almost all major platforms.
This emulator can upscale any PSP game to high-definition output, and the overall graphical performance is impressive. Obviously, the modern AAA titles for PC are far better than those old PSP games. But a lot of people crave that nostalgic experience of PSP games. I still wonder how did this little beast manage to run those games!
Best PPSSPP Games for PC
---
Currently, the handheld console market is almost eaten up by powerful smartphones and tablets. But even if you look ten years back, you will see that handheld consoles had a significant market share. At that time, the developers brought the masterpieces of the game industry to the handheld systems like the PSP.
So, it is obvious that you won't face any lacking in the game library. Here I am presenting my best picks for PSP games that you can play using an emulator.
1. God of War: Ghost of Sparta
---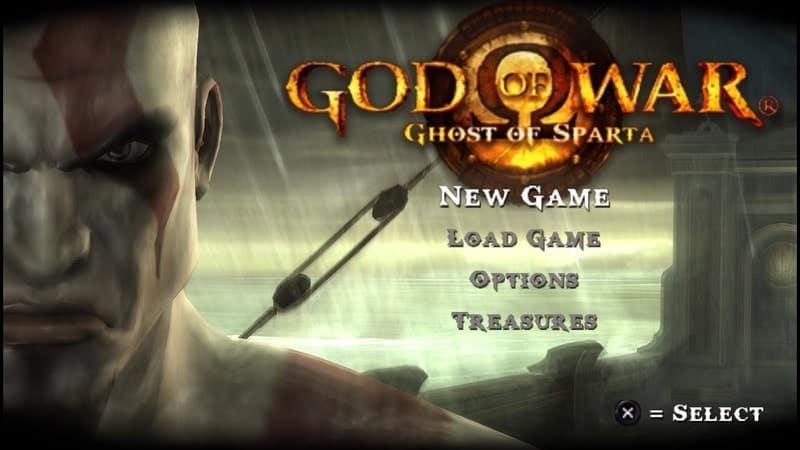 God of War is a legendary game franchise from Sony. Since this is a PlayStation-exclusive series, you won't find this franchise on any other platform. God of War: Ghost of Sparta was released in 2010, and since then, it has been considered one of the most visually stunning games for Sony handheld consoles.
On top of that, the storyline is quite impressive, with legendary characters. I still wonder how Sony managed to make this game this rich in terms of content.
Gameplay Highlights
The gameplay and missions are full of action and violence.
It can be considered the sequel to the original God of War.
The combat mechanism is a lot more improved with various tactics.
I loved the diverse collection of classic and legendary weapons.
You won't feel out of enemies anywhere in the game, and that's what makes it more interesting.
2. Grand Theft Auto: Vice City Stories
---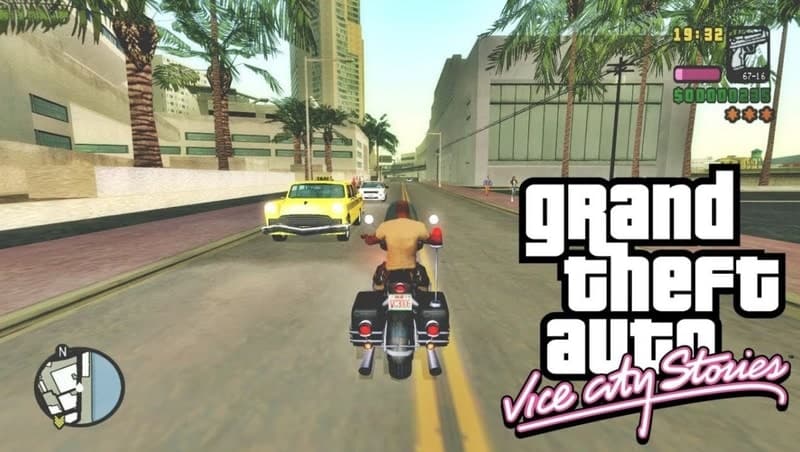 GTA Vice City is one of the most popular titles in gaming history. Vice City Stories is the spin-off of the original Vice City that was released back in 2002. Since Vice City Stories was released four years after that, it has been loaded with improved graphics and gameplay physics. At that time, open-world games were not that common.
Moreover, the developers released this massive game for a tiny handheld people got surprised. However, it gained a lot of popularity and was a huge success on the PSP.
Gameplay Highlights
This is an open-world action-adventure game with a huge map.
You can ride a lot of vehicles, including airplanes and water boats.
This PPSSPP game for PC has a movie-like story and is quite engaging.
Hand-to-hand combats and gunfights seem realistic and smooth.
The graphics and visuals are quite detailed, with textures and shadows.
3. Naruto Shippuden: Ultimate Ninja Impact
---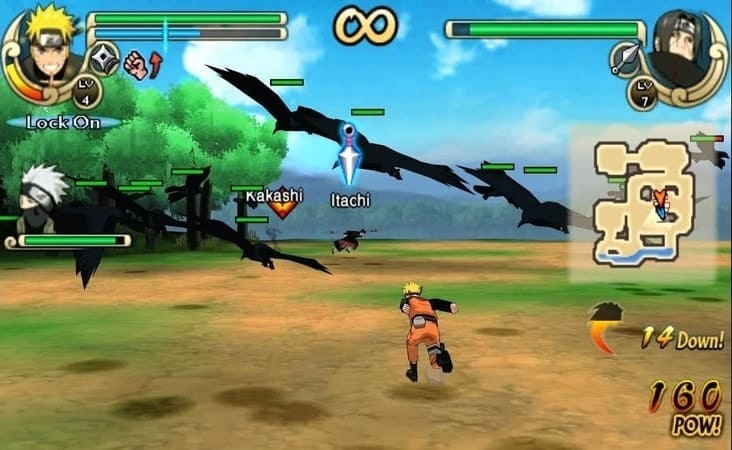 If you are an anime freak, then I am quite sure you know about Naruto. If so, then this is the ultimate PPSSPP game for you. The game is full of action with all your favorite anime characters. Just like a few other blockbuster games, this one is a PlayStation exclusive, and you will only be able to play this on a Sony console.
Some people complained about some technical glitches, while others think this has solid gameplay. From my experience, this is a well-deserving and must-play game.
Gameplay Highlights
You will have to beat up enemy ninjas and complete the missions.
The story revolves around the protagonist Naruto just after he returns to his village.
You will experience competitive and adventurous gameplay.
The players will receive cards from battles that can be used to unlock perks.
I found the game's sound design quite impressive, with no major flaws.
4. Need for Speed: Most Wanted
---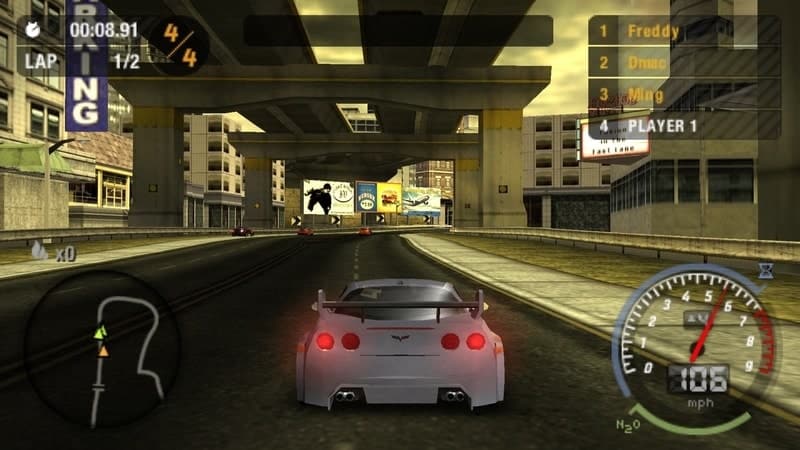 NFS: Most Wanted is my favorite Need For Speed edition of all time. Although Electronic Arts released a revamped version of this game in 2012 just for PC, this one released in 2005 is legendary.
The size of this PPSSPP game for PC is not that large. In fact, you won't experience much different from the PC version except for the story mode. It has stunning graphics with many challenging missions, making this game more engaging.
Gameplay Highlights
Your goal is to beat other racers and make your position higher on the blacklist.
Unlike the PC version, you are not getting the story mode with cinematic cutscenes.
The cop chase is the most exciting part of this game which will trigger adrenaline.
Since PPSSPP supports upscaling, you will get a better experience than the console.
There are a lot of real-life car models to play with, which I liked the most.
5. Assassin's Creed: Bloodlines
---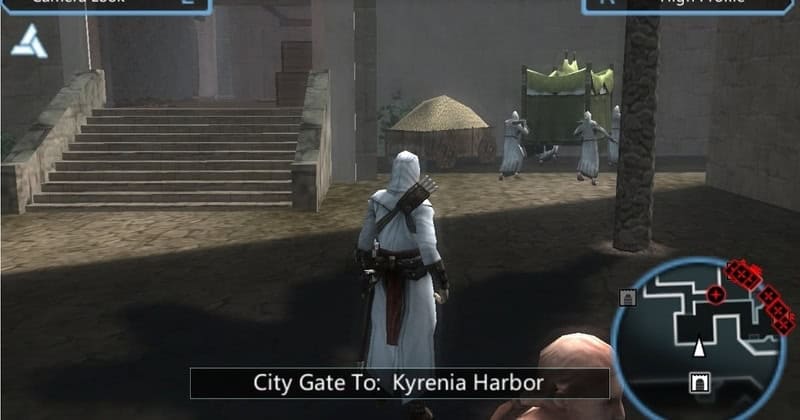 Assassin's Creed is yet another popular gaming franchise from Ubisoft. As an AC fan, I love almost all the series games. But this one for the original PSP is so optimized that I still love playing this on PC using the PPSSPP emulator.
The game's story is set in between the original Assasin's Creed and Assassin's Creed II. The open-world adventure and a lot of combat tactics will surely attract you. On top of that, if you pair it with a controller on your PC, the gameplay will be more engaging.
Gameplay Highlights
The in-game world is beautifully crafted with a lot of details.
You can use various weapons, including knives, daggers, swords, etc.
The combat tactics, stealth approach, and all these things are quite realistic.
I found the gameplay experience much better on the emulator because of the additional controls.
The game is quite long, with a gameplay duration of 6-7 hours.
6. Mortal Kombat: Unchained
---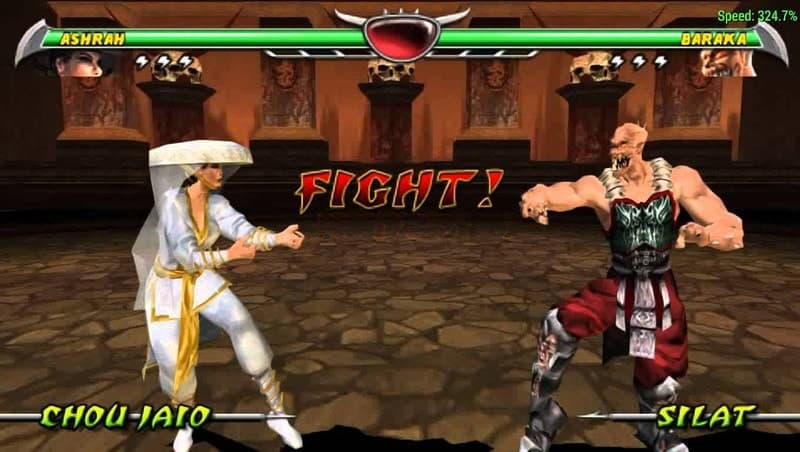 Mortal Kombat is a blockbuster game series for consoles and computers. Although the latest release of this series for PC is much more improved, I find the PSP version worth playing. As always, Mortal Kombat: Unchained will give you the ultimate fighting experience.
However, the game is not only about fighting and action; it revolves around a story that will make sense if you have played other games in this series. The graphics are not up to the mark but considering it a handheld game, and there's nothing to complain about.
Gameplay Highlights
This PPSSPP game for PC includes various game modes, including puzzle-like minigames.
There is a mode named Endurance that is actually an endless mode with unlimited enemies.
You will find some bugs here and there in the ROM, but that doesn't affect the overall gameplay.
Gamers can choose an adventure mode that is more like following a particular story.
The sound effects and music are better than many other games, and it's immersive.
7. WWE SmackDown Vs. RAW 2010 Featuring ECW
---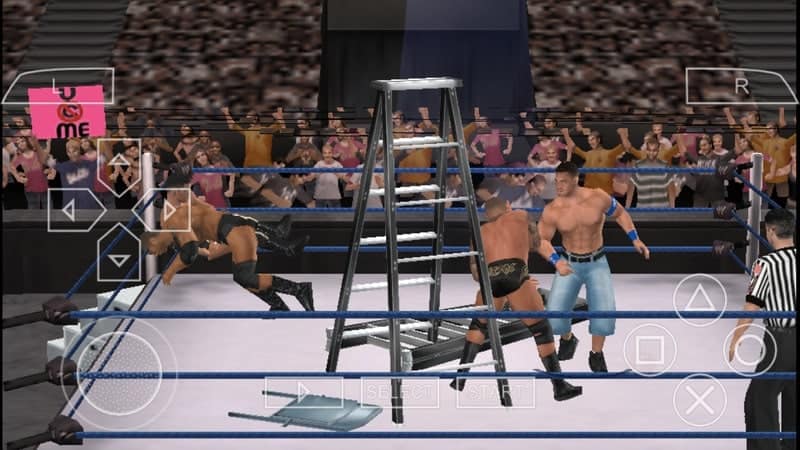 If you love WWE, then this game is for you. Personally, I am not a wrestling lover. But I found this game entertaining while testing this game. The game is relatively small in size in comparison to other PSP games. However, you feel like the quality is not good. I guess the developers have optimized this game highly to make the size smaller.
The 3D graphics and the action-packed gameplay will make it you are watching this on a TV. Also, you can take advantage of keyboard keys to apply various tactics on PC emulators.
Gameplay Highlights
There are six different stories to choose from, and you can switch between them.
You can play as star wrestlers such as Randy Orton, Joh Cena, and many more.
The career mode is added again in this edition, where you can play and progress.
You can customize your character with outfits and accessories of your choice.
The combat animations and transitions are smooth and improved.
8. Medal of Honor: Heroes 2
---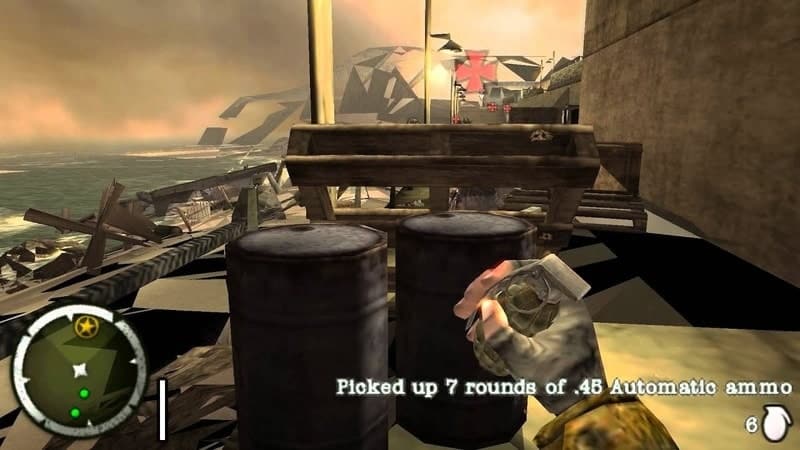 This game has gained much popularity among PlayStation Portable users. It is a war-based game and was ahead of the time in terms of visuals. Of course, you will be disappointed if you compare this with modern PC games.
But for nostalgic people like me, this is one of the best first-person shooting games that you will find for the PPSSPP emulator. Although there is a beautiful story that follows the gameplay, it is fast-paced, and you will never feel left out of the action.
Gameplay Highlights
The single-player campaign is short, but there's nothing to complain about the missions.
The background score and sound effects have a cinematic tone that brings the spirit.
It adapts well to the PSP control buttons, and you will get a similar experience on the emulator.
The visual elements lack details, but the developers have implemented decent physics simulations.
You will surely love the open-world battlefield and the first-person camera angles.
9. Gran Turismo
---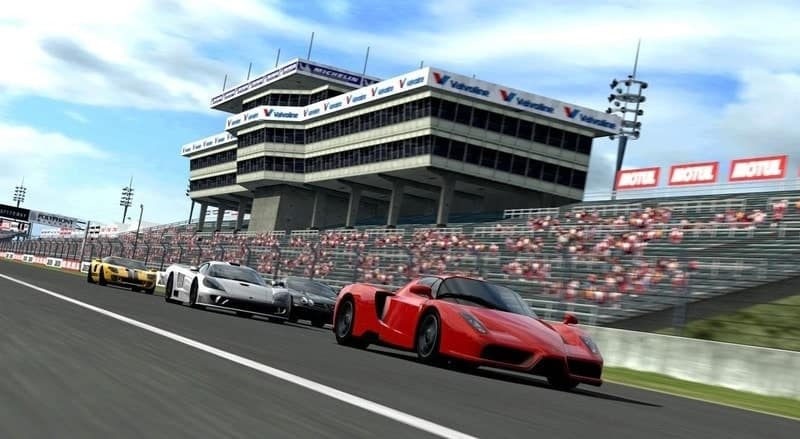 Racing games have a separate fanbase. And handheld consoles are better for racing types of games. But that doesn't mean you won't enjoy it much while playing it on the PPSSPP emulator. Unlike the NFS franchise, Gran Turismo focuses more on racing than a cinematic storyline.
The driving experience is superb, with more than 800 licensed cars. Can you believe it! There's no better alternative if you want a solid racing or driving simulator experience. Also, there are a lot of challenges and customization options that add up to the gameplay in this PPSSPP game for PC.
Gameplay Highlights
You can tune and customize the cars to get a better driving experience.
The gameplay duration is literally unlimited since you can play with multiple combinations of cars and tracks.
The players can listen to their own playlist in the background while playing.
There is a car history database that will give you a brief overview of the car.
It supports 60 fps, and the tracks are beautifully crafted with detailed textures.
10. Lara Croft Tomb Raider: Legend
---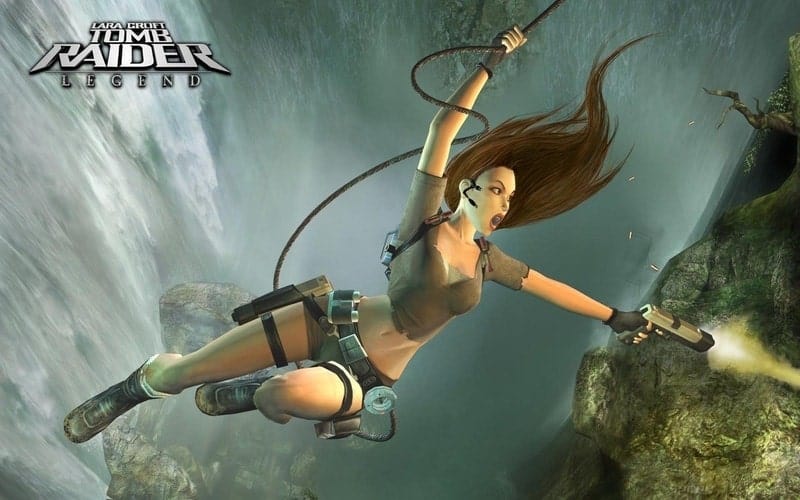 The Lara Croft franchise's gameplay revolves around a female protagonist. Even at this time, this game series is people's favorite. The main story is full of adventure with some breathtaking missions.
If you have played the past installments of this game, you will quickly figure out what is going on. Although it is the portable version, you won't find any quality difference with mainstream consoles such as PS2 and Xbox in terms of gameplay.
Gameplay Highlights
You will have to explore the map and try to find hidden treasures.
There are some puzzles located here and there inside the game.
The chasing scenes are awesome, with vehicles and free-running.
Lara Croft will use multiple weapons and gadgets that add up to the fun.
Apart from some graphical flaws, the gameplay is smooth and solid.
Final Thoughts
---
In fact, the PlayStation Portable library has tons of games, and it's quite difficult to put all of the best games in a single list like this. On top of that, every person's preference is different. If you know how to run PSP games on a computer using an emulator, you can download that PPSSPP games for PC from the internet.
I hope this article has helped you a lot if you were thinking about buying a used PSP for playing those games. Now that you can play on your existing PC, please share this article with your gamer friends. Happy gaming!