If you need to travel by plane so often, you must go through a lot of pain because of so many notices and regulations of the flights. It often has a specific schedule, delay notice, and many things. However, having updates of any flights around the world is not made easier with the best flight tracking apps for Android. Don't misunderstand it with any vehicle tracking app, as it is something very crucial for travelers. It can provide you any details of the flights and even show you the map and the route details.
Best Flight Tracker Apps for Android, Must-try for the Travellers
---
If you are planning to use one of the best flight tracking apps for Android, then welcome. We have checked a considerable number of apps and then find these 10 apps as reliable. They provide the most accurate flight details with the notification of the last time change. So, you don't have to miss your flight for not knowing about the notice of the flight time change. So, let's check the best features these apps provide and then choose one to try.
1. Flightradar24 Flight Tracker
---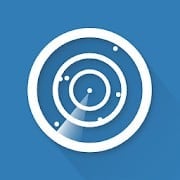 Let's start the list with Flightradar24 Flight Tracker. The best part of this app will let you turn it into a live flight tracker. You can see the real-time flight routes and information directly from this app. Additionally, it lets you check any flight status and their departure and arrival time. This app is approved by CNN and The New York Times. So, there is no way to have fake information from this app.
Important Features
It lets you identify the flight in a second and expose all the information about it.

You can find any flights around the world and then check their details.

Want to find specific flights? Then try the flight filter option that initially sorts flights by airlines, altitude, speed, aircraft, etc.

To find a specific flight, you can simply use a very interactive search engine.

It also shows the flight history and the playback of the previous flights as well.

This app provides high-resolution photos of the aircraft to help you find it out on the port.
Pros: The most interesting thing about this app will let you see the view of the pilot in the 3D model. Additionally, it will notify you about delays and other informational notices.
2. FlightAware Flight Tracker
---
The next one is one of the most popular flight tracking apps for Android, FlightAware Flight Tracker. FlightAware brought this app in town for the people who work at the airport or have to travel on planes very often. However, this app will let you see the maps of the flight route and check all the information. It is eventually easy to find a specific flight, and you will need only the flight number for that.
Important Features
It initially lets you check out the real-time flight status of any flights around the world.

You can track flights by different information like route, flight number, registration, airline, city pair, and airport codes.

This app apparently uses NEXRAD to expose flight details and full-screen maps.

You can eventually use this app to share flight details with your friends through different social media.

It also comes with a very friendly UI and will require no access to your personal information.
Pros: This incredible app will notify you about the delay, notice, arrival, and departure time. Additionally, it shows you all nearby flights as well.
Cons: Some users complained about its poor optimization issue.
3. Air Traffic – flight tracker
---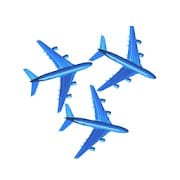 You can now track your flight more comfortably with Air Traffic, a perfectly accurate one on the list of flight tracking apps for Android. Using this app, you will find information and real-time position of flights with a map-location view that will make it understandable for all. Moreover, this app provides information about the origin and destination airports of flights which is greatly beneficial for foreigners. The following information makes it even more impressive.
Important Features
This app includes a massive number of flight details, such as the speed and altitude of a plane.

Apparently, its built-in 'favorite' option helps you reach your regular flights quickly.

You will also see aircraft types with their photos which eventually makes everything clearer for everyone.

It initially features a powerful search engine that helps you reach expected aircraft by their flight or registration codes.

This app is very user-friendly and so comfortable for all.

You can eventually customize this app according to your preferences. Also, you can choose maps, units type, etc., in it.
Pros: This app does not include any subscription or premium subscription, and everything is free to use here. Additionally, it features a 3D pilot view to provide a realistic experience.
Cons: You may not find every single flight on it.
4. Cheapflights – Flight Search
---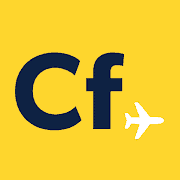 Let's check out other impressive flight tracking apps that won't confuse you with wrong information. Very few apps can be compared with the features of Cheapflights! This app tracks almost all commercial flights around the globe and shows specific details. You can also book your tickets with just a few clicks on this app. Moreover, this app prevents you from spending extra bucks for tickets by its flight comparison feature.
Important Features
This app will help you find the cheapest days to fly with its calendar and chart views.

You can initially search your flight by city or airport, which indeed makes finding flights effortless.

Apparently, you will see a snap of your booking before confirming it to avoid mistakes.

The 'Smart Value' feature of the app eventually compares the price and duration of same-route flights and filters out the appropriate one.

It organizes your flights perfectly if you have lots of flights to attend.
Pros: This app provides up-to-date information about maximum carry-on, luggage sizes, and weighs, which are really helpful. Besides, you can save flights, compare and book them later.
Cons: The ticket-buying process is a little bit more complex with this app.
5. Plane Finder Lite
---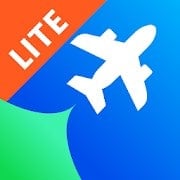 The lite version of the popular flight tracking app for Android is Plane Finder, and it's time for that. This powerful app offers the exact same accuracy for tracking the place to the premium version. With 95% accuracy in Europe and 100% in North America, it is undoubtedly the app you can rely on for your next long-distance tour. Tracking becomes easier with its moving plane-icons on Google Maps to represent the plane's position. Additionally, it updates regularly with stunning new features.
Important Features
This app initially uses its own network to track more than 12,000 flights all around the world in real-time.

You can bookmark favorite locations such as ground or overhead level views of airports with it.

You will also know many advanced flight details such as flight number, speed, altitude, service days, etc., with this app.

This useful app apparently offers a search system to search by flight number, aircraft registration number, and other attributes.

There are photo galleries and detailed illustrations of aircraft to provide the topmost knowledge.
Pros: You can eventually share your schedules with others directly from it. Also, this app provides in-depth plane information like registration date, construction details, etc.,
Cons: You will need an in-purchase upgrade to enjoy all features.
6. Airline Flight Status Track & Airport FlightBoard
---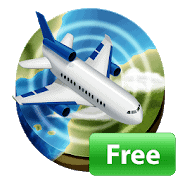 It is a massive one with information from 16500 airports around the globe. Airline Flight Status Track shows the current-time position of the planes and also provides booking facilities. The thing that makes it unique from other flight tracking apps for Android is its hotel and car booking feature. Also, it provides tons of specific information like aircraft speed, latitude, etc. Keep reading to know more about this brilliant app!
Important Features
This amusing flight tracker supports over 29 Languages.

It initially features a built-in messenger where you can discuss flights.

Apparently, it offers a currency converter with updated exchange rates to help you abroad.

You are able to review, comment about your flight, or read about other ones.

It also lets you book seats with seat maps.

You can eventually share flight status information on social platforms from it.
Pros: Its auto-refresh feature keeps cache information to review while offline. Moreover, it backs up information in cloud storage.
Cons: The user interface may feel difficult to understand for some.
Download
7. FlightStats
---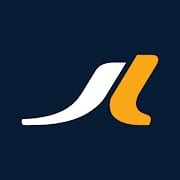 The next one is FlightStats, a popular one among the flight tracking apps for Android. This all-in-one app provides all the information regarding flights. It allows you to check the real-time status of any aircraft just with a few taps on your Android device. Besides, it is free and includes flight alerts that are great for tracking specific planes actively. Still not impressed? Then check out the following information.
Important Features
This app includes a larger database of worldwide flights with accurate and frequently updated information.

The flight tracker initially offers a favorable map with planes floating around. It eventually makes it easier to understand any plane's position.

You will be able to see the weather conditions through this app and be cautious about upcoming hazards.

Apparently, it also provides updates like flight delays and cancelations which is greatly effective.

This app is much concerned about user privacy, and you have less risk with them.

You can also check the timeline of any flight by it.
Pros: It effortlessly runs on almost all Android devices, so you won't have to worry about device hardware. Besides, you can directly share flights from the home screen.
Cons: Sudden ads may disappoint while using this app.
8. FlightView: Free Flight Tracker – Plane Finder
---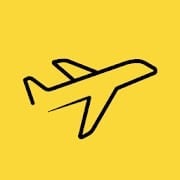 FlightView is another must-try app that will help you conveniently choose flights for your future trip in the simplest way you can imagine. It shows all your required information right on the home page, making it perfect as an on-the-go app among all flight tracking apps for Android. In addition, the map-view style tracking helps anyone understand the aircraft's position, destination, route, and more. Let's check what more it will provide.
Important Features
You can look for flight information around a year in the future if they are available.

It initially renders a flight list according to the destination path, making it easier to find alternative flights.

You can also check airport information like terminals, gates, baggage area, etc., through it.

Apparently, it offers information on departure delays regarding airports to keep you away from hassles.

You can simply check the previous flight of an aircraft on this app.

It lets you save your flights in it to reach them immediately or track them in depth.
Pros: This powerful app features driving directions to the airport integration. Moreover, it will notify you about saved flights.
9. Planes Live – Flight Status Tracker & Radar
---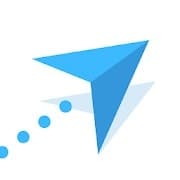 If you wish to enjoy both elegant graphics quality and accuracy on track, then Planes Live is the one you should look for. This incredible app offers a vast amount of reports about flights like real-time aircraft location, departure and arrival info, and much more. Additionally, this app has one of the best coverage across the world, which means you have less chance of not finding your expected flight on its database.
Important Features
This app brings you information about over 30,000 airports and 1,500 plus international airlines.

It offers 100% coverage on Australia, North America, and Oceania, 95% in Europe, and most zones of Asia.

Apparently, you can check the weather forecast of a particular location or airport through it.

It also notifies you about things like air traffic, flight delays, and more that eventually help a lot with flight choosing.

This app includes an easy login process and lets you use it on any device.
Pros: You can have real-time information on terminal gates, check-in, and baggage info.
Cons: According to some of the users, this app is not that much user-friendly.
10. RadarBox · Live Flight Tracker & Airport Status
---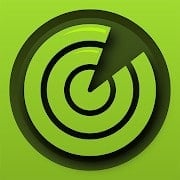 I am wrapping the list with an incredibly popular flight tracking app for Android, RadarBox. This incredible app presents you with real-time flight data with easy-understandable maps and informative details. With a good amount of coverage, fruitful details, and helpful direction, you can blindly rely on this app. Additionally, it is available for almost all operating systems, so you can always keep in touch with it.
Important Features
It initially lets you listen to radio transmission chatter from control towers which is impressive.

You will apparently get details of an aircraft like its altitude, position, model, route, speed, and many others through this app.

You will have quite accurate weather conditions and informs you about delays due to that.

Also, this app features multiple map layers like terrain, satellite, or hybrid.

It is eventually much effortless to search and find a flight, which eventually makes finding it hassle-free.

It also includes specific images of each aircraft, so you know on which you are seated.
Pros: It lets you watch replays of past flights. Moreover, You are able to download raw data, which will be available for certain premium plans only.
Cons: You will need to purchase premium plans to enjoy all features.
Our Recommendations
---
This time, I am pretty much sure that you are confused about these 10 compatible options. Isn't it? Well, first, let me share my personal recommendation and wouldn't be anything but Flightradar24 Flight Tracker. I would like to mention once again that this app is approved by CNN and the New York Times. So, you can trust this app completely. Aside from that, you can try Flight View or Plane Finder Lite. These two apps also provide the most reliable flight details and notifications. I can guarantee that trying other apps won't disappoint you as well.
Finally, Insights
---
Hopefully, you have already selected the app you are going to try. I will suggest having the best weather app besides the flight tracking app for your Android device. It is relatable, I think, you understand. So, share with us your experience of using the app you have selected from the list. Also, help us find a more accurate flight tracker you have known about any that I have missed here. Thank you in advance.