Technology has made our lives easier, especially by creating a better communicating system. Years ago, we were happy with getting the opportunity to communicate with others only with voice calls and text messages. But now, we can feel the real-life conversation due to the rapid use of the video chatting approach. However, the Play Store has brought tons of free video chatting apps for Android.
On the other hand, VoIP apps are a handy app that will let you turn your regular calls into calls using the Internet to save money. With an internet connection, you can make audio and video calls using some good quality VOIP apps. If you have friends and relatives across the town and ocean, then there is no better way to reduce this long-distance without the right VOIP calling app with your friends and family.
Again, it can save a lot of your money with its free service. Also, almost all of the VOIP apps on an Android device include tons of exciting features that will come as an excellent benefit for you. So, it becomes hard to find out a good one. Thinking about it, I have decided to write this article on this issue; I mean a list of the best VoIP and video chat apps for Android devices.
Best VoIP & Video Chatting Apps for Android
---
To be exact, finding the best VoIP apps in PlayStore is not easy because of the traffic of other inessential apps. You don't need to waste your time by using those unworthy apps. I have made a generic list of free VoIP and video chatting apps for Android, and I think you have already heard about most of them. Because they are very popular across the world, also, they are good to provide high-quality video settings and many other important functions. So, let's have a look over them, in short, to be more specific.
1. Facebook Messenger
---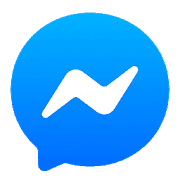 Facebook Messenger is the most popular and convenient Android video chat or VoIP app for Android, which helps to complete your day-to-day communication with your community. It enables you to maintain a close connection with your Facebook contacts. It allows you to use both voice and video calls, along with instant messaging.
Important Features
Provides options for group chat and Interactive conference with your contacts at any time.

Includes lots of stickers, GIFs, and emojis for a better experience.

Integrated with instant video, audio, and photo-sharing capabilities.

Provides free audio and video calling using WiFi networks.

It gives you a secure way to share anything instantly and is integrated with location sharing for better personalized suggestions.

Lots of exciting options like secret chat, group chat, Story of the day, and so on.

Video and audio calls are smooth and quick.
2. Google Duo
---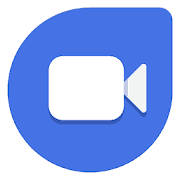 Google Dou is an interactive VoIP and video chat app for your Android phone. It is easy to use and provides very high-quality video communication functionality. It is available on Android and iOS and capable of running smoothly on phones, tablets, and phablets alike. Also, it is very fast, accessible, and packed with tons of breathtaking features.
Important Features
Provides the industry's best quality video calling functionality with lots of portable options.

Works on both Android and iOS devices.

Integrated with a voice call option for more versatility.

Includes an option for video and audio messages for your convenience.

Provides a very beautiful and simplified interface for a better experience.

Supports a wide range of mobile networks and WiFi connectivity.

No hidden change for making international and national calls.

Option for sending audio and video recordings.
3. WhatsApp
---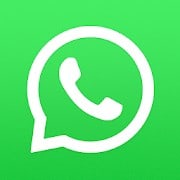 To make free calls just using your mobile number, you will find no VOIP app for Android as useful as WhatsApp. It is a complete package for all types of contact sections, and using this dynamic app is also very easy. High-quality video and audio systems are here to reduce the space gap between you and your dearest one.
Important Features
You need no user name and pin to use it.

You can send and receive pictures, videos, and documents.

Free calling option for both friends of home and abroad.

You can make a group chat with more friends.

Offline messages are shown.

You can connect it with your mobile number.
4. Hangouts
---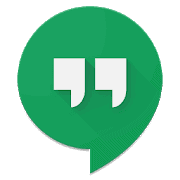 Say hello to Hangout if you are the greatest fan of Google apps. Yes, Hangouts is offered by Google LLC, which is widely known as one of the best free video chat apps for Android. It is easy to use, safe, and a multifunctional app. Also, a handful of amazing features are included, which are enough to impress you.
To make a hangout from a long distance, you should try Hangouts. It is actually one of the best VOIP apps for Android. There is no better communicating system that Hangouts doesn't include. The features and functions are up to your satisfaction, and the networking system is also super stunning.
Special Features
You can make a list of up to 150 people from your phone contact and group char list.

It will keep you active through Android, iOS, the web, sync chats, and whatever technology you use.

It can connect to the contacts even if they are not online.

Let you enjoy group video chat for up to 10 people.

Let you connect your Google Voice account for the usage of the phone call, chatting, and so on.

Make national and international calls for free.

You can easily share pictures, videos, emojis, stickers, and animated GIFs with your friends.

Offline message mode is available.
More info & Download
5. Skype
---
Skype is one of the best VoIP or video chat apps for Android platforms. Here, you can enjoy file sharing, instant messaging, and free calls all in one place. It provides free audio and video calling across the globe with a very beautiful system interface and easy-to-use functionality. So, you will find it very hard to bring out a fault of this stunning app. It is safe and one of the most popular and free VOIP app available in PlayStore. Voice call, HD video call, SMS, instant messaging, and all other essential options are available for you in this app.
Important Features
Provides instant call, messaging, SMS, & video calling with your friends, family, and contacts.

It gives you options to use the app from your desktop computer and also from mobile devices.

Includes video clips and photo sharing options.

Provides interactive messaging options with the integration of lots of stickers and emojis.

Offers full free Skype to Skype communication worldwide and very low-cost international phone calls.

HD quality video calling and other calls and messing options.

You can make a group video call with up to 24 friends.

You can share photos, videos, and emojis with your friends.

Video editing and video recording option are here.
6. Wechat
---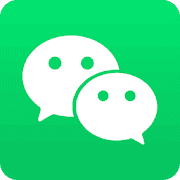 Wechat lets you connect with your friends and contacts visually and verbally at ease and free of charge. Being social is easy and more fun than ever. WeChat is not just an Android video chat app; it also provides updated news and informs about new trends while providing a beautiful UI.
Important Features
It offers you easy and interactive ways to chat with your friends, family, and contacts.

Provides high-quality voice and video calling options.

Includes fully functional location sharing capabilities for real-time tracking.

Provides lots of customizable stickers, GIFs & emojis for a better messaging experience.

Get updates about new stories from contacts and official sources.

Integrated with group conversation facilities and provides a secure way of communication.
7. Viber
---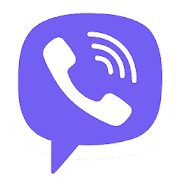 Viber is one of the most popular Android VoIP and video chat apps right now. It offers a secure and simple way to connect with people through instant messaging, voice, and video calls free of charge. Viber works on all kinds of phones and tablets.
To make a voice and video call, there is no other app as easy as it is. Also, this app is totally free to download and use. You can use your email address to have an account in Viber. There are also lots of exciting features which are furnished with ultra-modern technology.
Important Features
Provides a very compact and easy-to-use interface for a better user experience.

Offers free of charge voice and video calls from Viber to Viber account.

Provides a customizable contact list for friends, family, and colleagues.

Includes top-class privacy and security facilities for better communication and data sharing experience.

You can open groups and chat with friends instantly, and It also provides interactive icons, GIFs, and icons for creative texting.

Strong privacy policy.

Option for the self-destructive message.

Over 35000 stickers.

Cross-platform supported.

Big screen device compatible app.

Option for group chat.
8. Line
---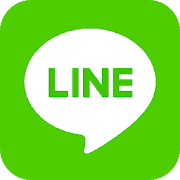 LINE is one of those apps that made a revolution in the field of communication. It is one of the most popular apps for offering free voice calls, video calls, and interactive instant messaging capabilities. It offers a huge collection of stickers and animations that you can use creativity in your text messages. It is packed with beautiful system UI and supports almost all capable modern mobile devices.
"Line" is a social messaging app available in Android, PC, and Mac Os. It is equipped with versatile access and top-notch privacy for communicating with your contacts worldwide.
Important Features
Offers international phone calls at a very affordable rate and free calls over Line app using WiFi.

Provides group chat and group video calling options with the video recorder.

Includes customizable stickers and a live touch option over video calls for a better user experience.

Integrated with multi-connectivity and the wide range of access from your desktop to phones and tablets.

Keeps your data and shared files safe in the personal storage space provided by the app.

Integrated with options to make polls about different things and to inform friends about future plans.

It offers free voice and video calls within LINE accounts and offers low call rates for international phone calls.

Provides auto-synchronization options that help to organize your devices and keeps you always updated.
9. Imo
---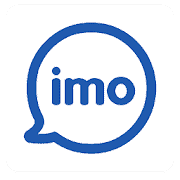 We all need an app that supports instant messaging, video calling, and voice calling at the same time. If that is provided with VoIP grade facilities, then it would save us from many hassles; IMO is one of those apps with lots of features, and it is currently popular among almost all mobile device users. It is also very compact in size and free to download.

Important Features
Provides a very high-quality video chat option with high resolution.

Options for messaging and voice calls are also available.

An easy and faster way to share photos and videos with friends.

It offers tons of emojis and stickers for you.

You will enjoy group video chat with friends and family.

Offers free and unlimited messaging over 3G, 4G, and WiFi network connections.

Provides you with the substitute of costly phone package plan by giving ways to communicate freely through an internet connection.
10. KakaoTalk
---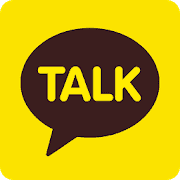 Here I have another option for you in finding the best video chat apps for Android. Meet KakaoTalk. It is also a very popular and versatile app, constructed to provide a video chat app. It is free, fast, and very easy to use. Again, it is available not just for Android but also for iOS, Windows OS, Mac OS. So, you can give it a try on it.
Important Features
You can build a friendship with over 150 million users worldwide.

Provides group video chatting option with an unlimited number of friends.

For fun, you will be offered voice filter options.

It Will work like a text messaging app alongside a voice calling option.

Any kind of internet connection is accessible.
11. Signal Private Messenger
---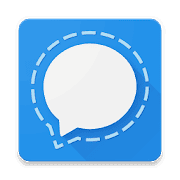 Now, I want to introduce you to Signal Private Messenger, another stunning video chatting app for Android. This app is fully free to install, use, and update. Also, you will find it very easy to operate, and the systems are also very perceivable. A good number of breathtaking features are packed with this amazing app.
To make a clear and secure connection with SMS and voice call with your dearest persons across the town and ocean, install Signal Private Messager. It will keep private records of all your messages and phone call. And also, you can avoid wasting money with a free calling and messaging service.
Important Features
It demands no extra login as it uses your phone number and address book.

Let you enjoy group video chat.

Free to download and use, you can make international calls for free too.

The messaging option is secure and sending, and editing photos are also possible.

Options are available for voice calls and text messages.

Very secure, and anyone can verify the security code.

Easy to use and optimized for speed.

Ensure a firm privacy policy.

You can use it on the big screen device too.
12. Zoiper  VOIP Softphone
---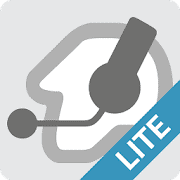 Zoiper is one of the most versatile softphones one can find in any smartphone platform. If you want to connect with the world without any hassle or restrictions, then Zoiper will be the name that will come first in the name. It is equipped with cutting-edge technologies and a top-notch system interface for an easy and accessible experience for any individual.
Important Features
Provides superior audio quality and pitch while having voice and video calls.

Offers industry's best VoIP service with both end functional calling with premium security encryption.

It offers lots of themes and color patterns for better organization and personalization.

Consume less power with battery-saving capabilities and operates in the lowest possible latency.

Supports calling over all kinds of network services, such as 3G, 4G, and WiFi.

Equipped with call waiting and call transfer options for better management of incoming calls.
13. MagicApp
---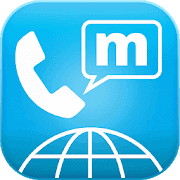 If you want a VoIP calling app for your Android devices that never misses any calls and always notifies you, then look no further than magicApp. It is one of the very few apps that supports messaging in your softphone, along with voice calls. It is equipped with a dedicated caller ID and presented with an easily approachable, user-friendly software interface.
Important Features
Works with magicJack accounts and provides lots of options as you communicate with people.

Notifies you smartly about calls and texts for better organization of daily life.

Offers fully functional caller ID and voice mail functions.

Provides unrestricted and unlimited calling capabilities within the US and Canada.

Integrated with call forwarding options for better management and works great on packet data and WiFi network connections.
14. MobileVOIP
---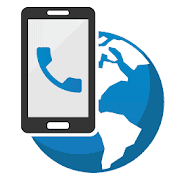 Say hello to MobileVOIP, another great substitute for your phone calling operator. Using this stunning app, you can save up to 95% of your experience for making international calls. You can use your mobile number to make calls at any place in the world with an Internet network with minimal cost. And all the essential functions are also available here.
Important Features
The lowest rate for a call within and beyond your country.

Any kind of networking system can be used to operate this app.

It is a cross-platform support multifunctional app.

It supports almost all the Dellmont VOIP brands.

Option for free international calls with SIP technology is available.
15. Talk36
---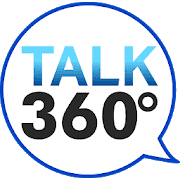 To enjoy another affordable and easy-to-use VOIP app, you can try using Talk360. It is such a great Android VOIP app that you can contact your dear one from any country in this world. Again, it is free, and only a few taps are okay to use this powerful app. There are lots of useful features that are also here that you will find very helpful.
Important Features
You can use it from any country with any smart device.

The way to use it is the same as the way you make regular calls.

You can use any one account to use it in any device.

You can use your current mobile number and id as well.

Improved calling technology for customer satisfaction.
16. iTel Mobile Dialer Express
---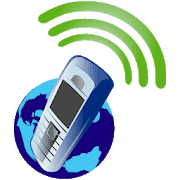 Meet iTel Mobile Dialer Express, a beneficial app to get the touch of your friends and relatives from the farthest corner of the world. Offering excellent service to connect people around the world, this app is gaining vast popularity. It is effortless to sign up and enjoy the inexpensive service for VoIP calls and SMS on your Android device.
Important Features
A stunning cross-platform supported app.

You can sign up just with your mobile number.

Networking systems like edge, 3G and 4G are supported.

The country code is essential as it is available in all countries.

You can enable a mobile top-up and enjoy the free demo.
17. VoipDiscount
---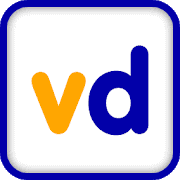 It is always nice to have low call rates and unrestricted calling capabilities. VoipDiscount is one of the very few VoIP apps for Android that provides a very low rate and regular discounts for your calling needs. It is integrated with the complete functionality of any dialer app with versatile calling capabilities both on the local and international levels.
Important Features
Provides an easy and accessible system interface that is appropriate for all users.

Works on all the popular network systems such as 3G, 4G, and WiFi for your convenience.

Offers call-back functions for more versatile connectivity.

It gives you local access and an international gateway for more freedom as you connect with your contacts.

It supports all kinds of Android devices, and you can use it on your tablet and smartphone simultaneously.
18. Freeapp2call
---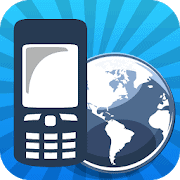 If you are looking for an easy and fully featured VoIP app for your Android, then freeapp2call would be a great choice. It is equipped with a lot of useful features and provides free international calls to up to 45 countries. It is Integrated with a beautiful and user-friendly interface while providing free calling and messaging to your friends and family members.
Important Features
It is very compact that suits any Android device with no issue for storage management.

Provides an excellent phone call service without any hassle at low costs.

It offers an unlimited time span and minutes for voice calls anywhere for free through a WiFi connection.

Perfect for any business plan or company use where hassle-free communication is necessary.

Supports contact list integration and also provides call history for your convenience.
PlayStore
19. Jumblo – Mobile Sip calls
---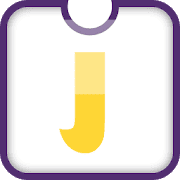 Long-distance communication is both costly and stricken with lots of barriers and restrictions. Jumblo is one of the very few apps that provide very cost-friendly ways to communicate with people from anywhere in the world. It is integrated with lots of cool features along with its marvelous overall layout. It is very compact for better compatibility.
Important Features
Provides cheapest call rates and super low budget for international calls.

It's available on almost all the popular smartphone platforms, and it is free to download from PlayStore.

Supports Windows and Mac computer operating systems and has a computer version of the software for a complete package.

Offers options for direct calling through its built-in local access numbers.

Integrates web call services through their sites and Includes an interactive support team for uninterrupted operations.
20. Tikki – Cheap International Calling
---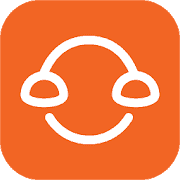 Tikki is a hub of communication where you can find an all-in-one solution for your messaging and calling needs. It lets you communicate with people all over the world with very little cost. Moreover, it is represented with a mind-blowing interface and integrated with lots of useful functions. It is available in PlayStore and downloadable without any cost.
Important Features
Provides uninterrupted messaging and phone call experience even on a slow network connection.

Offers free messaging and calling for Tikki users and very low rates on phone calls for both the international and local spheres.

It gives you the options for using the virtual phone number, and they are available for both outgoing and incoming calls.

Integrated with call forwarding facilities and flexible roaming plans for better management.

Provides world-class privacy and a secure communication portal for anyone from anywhere.
Final Thought
---
So, what do you think about these useful and handy Android VoIP and video chat apps? Do you make your choice? You can try Messenger if you are on Facebook. Again, Viber and Imo are also good to give a try. To be true, none of the apps from this list is bad. So, you can rely on any of them. Let me know if you have any questions left, and let me know which one you are using. I will eagerly wait for your response.