In today's world, our lives have become easier but busier. Both kids and adults don't have lots of free time, and so, when they have time to do nothing serious, they prefer experiencing something challenging. Games are the most popular entertainment media in this case. But there are many gaming genres, so you have to choose something more emulating and different. Survival games can be the best genre if you want to try a hard, fictional, challenging, and breathtaking game in that sense. If you want to pass your free time by playing the survival game for Android, you are on the right track. So, keep the concentration here to learn about the best survival games available on PlayStore.
Best Survival Games for Android Devices
---
When searching for survival games on the search box of PlayStore, hundreds of games will appear. But your time and effort aren't worth most of them. We've checked lots of games and the biggest part of them disappointed us with the lower visual effect, unsuitable sound quality, poor story, and gameplay. But thanks to some truly elevated gaming producers. We have found some super exciting survival games for Android that easily convinced us to list them up. So, check out the list of 20 decent and lurid survival games with their brief description.
1. Last Day on Earth: Survival
---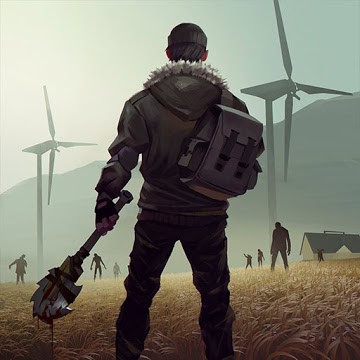 Let's check out one of the most popular survival games called Last day on Earth: Survival. It is free to play and offers immersive graphics with sophisticated details. Therefore, it is preferred as one of the best survival games for Android. It features interactive single-player gameplay with tonnes of missions and tasks to complete.
The game offers an interesting storyline with lots of adventures and actions. You will have to fight against odds and survive in the swarms of zombies. It allows you to play with your friends online and raise your choice of pets. So, don't wait; join the ever-growing gaming community now.
Important Features
Offers stunning graphics and adaptive sound effects.

Optimized for both phones and tablets.

Provides a smooth touch-based controlling system and also supports some Android game controllers.

You can craft different gears and weapons with collected resources.

It offers lots of upgrading systems, such as vehicles, fortifications, pet level upgrades, and so on.

Offers regular updates for smooth gameplay experiences.
2. LifeAfter
---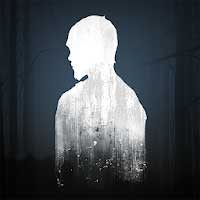 NetEase Games brings out its flagship action-packed survival RPG game called LifeAfter. The game is known for its outstanding graphics and immersive sound effects. This game offers realistic visual effects with vast open-world settings. Its gameplay is different from other games and offers complete RPG elements with air and amphibian combats.
You will have to use limited resources and build your living place. Life is hell in the game world with swarming zombies, infected, famine, diseases, insects, and so on. It is your ultimate surviving test. So get the game and test your survival instincts.
Important Features
Comes with an advanced crafting system with a logical upgrade path.

You will be able to explore a huge open world with tonnes of opportunities.

It allows you to interact with other survivors to make friends with or fight over resources; that is totally up to you.

Integrates full support for Google Leaderboards and achievements.

Offers seamlessly touch controls and also supports popular Android gamepads.

You will be able to play different missions and tasks, and the database is always updating new content.
3. RULES OF SURVIVAL 
---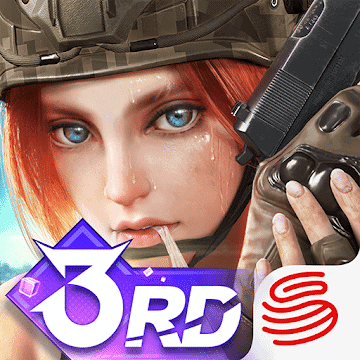 RULES OF SURVIVAL is a vast multiplayer surviving game for Android users launched by NetEase Games. It is among the most popular action-based survival games on Playstore. It offers a huge map with tonnes of gears and equipment around the game world. You can play as a team or play in solo mode.
It features 8×8 km terrains and allows up to 300 players in a single game session. It offers the ultimate test for your surviving skills. You will love its realistic graphics and sounds. Are you ready to become the only survivor? Test your gaming skill now by downloading them for free.
Important Features
Offers immersive multiplayer gameplay with a huge open-world environment.

It comes with a smooth controlling system and supports Android gamepads.

You will be able to use numerous vehicles and weapons as you please.

In the solo, mode tries to be the winner by being the last man standing.

This action game requires around 3.5Gb of system storage and works smoothly on modern Android devices.

Provides regular updates and is backed up by a highly responsive technical team.
Download
4. Last Island of Survival: Unknown 15 Day
---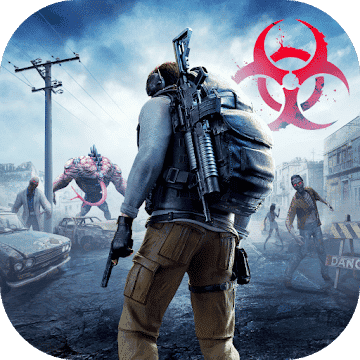 The last Island of Survival is another survival game known as the best survival game for Android among its users. It is an online-based last-man-standing action game with deadly challenges and many opportunities. The game requires at least 2 GB of free space and works on most modern Android phones and tablets.
You will like its actions and adventures with a rich plot. The game offers stunning visual effects and adaptive sound effects. You will be able to do lots of things in the game world, whether to build or ride and eventually level up. Join now and test if you can survive till the end.
Important Features
You can play alone or build a team with other players.

Allows you to make your own den and customize available vehicles, weapons, and gears as you wish.

It offers numerous combat systems, and you will be able to loot other players and enemy clans.

This game includes a heavily personalized crafting system to make your gears as you wish with available resources.

With regular updates, this game is continuously adding new features, such as base transaction capabilities, material transportation, etc.

Integrates a smooth controlling system while rendering realistic 3D graphics.
5. Raft Survival: Ocean Nomad – Simulator 
---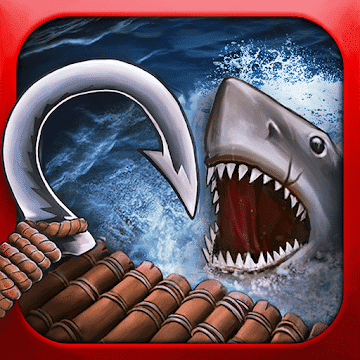 TREASTONE LTD came up with a survival game for Android, Raft Survival: Ocean Nomad Simulator. Just as its name, it is about surviving on a raft and conquering the endless ocean. It works on both Android phones and tablets. The game offers phenomenal graphics and sound effects.
You will love its realistic HD graphics and immersive gameplay. This game also features an adaptive ambient sound. Players can update the raft with crafting abilities. It also lets you interact with other players online. So get ready to rule over the open ocean.
Important Features
Offers an enjoyable boat-simulating experience with lots of adventures and actions.

Includes tonnes of different weapons and gears with logical upgrade paths.

You can improve the raft and set up different defense facilities.

You can catch different fish for resources. It also allows the looting of floating chests and barrel-gathering building materials.

This simulation game offers a vast open-world in-game environment that is ready to explore.

Players can craft hundreds of weapons, armor, and other gears on their own.
6. Last Shelter: Survival 
---
The game is just the way it sounds. The last Shelter is for those who love to play battle games with a horrific twist. Long Tech Network Limited offers this exciting survival game. Here, you have to survive in the Zombie world. The land is full of Zombies, and you have to be very careful even to place a single step.
Otherwise, you'll be dead instantly. You are the last man standing here, in your Empire, along with zombies. The rest of the story is about how you become a great warrior in a deadly shelter.
Important Features
Worldwide war is going on, and you'll get a map for a better direction.

You can build your city and increase facilities, and at the same time, you can train the survivors.

Equipped with very strategic gameplay that lets you be on your own conquest.

Mood-boosting gaming sound comes with an excellent thematic story.

It is designed with realistic graphics that make the environment realistic.
7. Day R Survival- Apocalypse Lone Survivor and RPG
---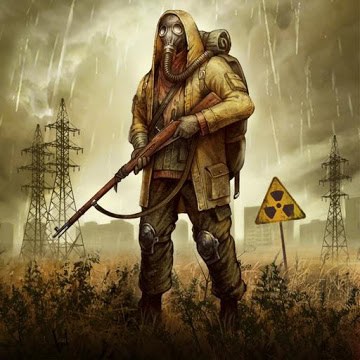 Tell me if you are a war lover. I have an amazing survival game for you, offered by tltGames. In this game, you've to survive in an apocalyptic world destroyed by a nuclear war. Radiation and many fatal diseases will come near you, and you have to save yourself, as well as your family.
This RPG game represents a very critical survival situation with dead characters. You'll enjoy this game with a lot of challenges and customizable options. This game can be a great source of fun and challenge with your friends.
Important Features
Hardcore survival will be tough and tricky, and you are free to choose from 3 different gaming modes.

This exciting survival game runs smoothly both on mobile and laptop.

Comes with multiple or single-player mode.

Provides full storage of necessary war materials, and you can choose your own weapon.

Realistic graphics combine with the best sound quality for a better gaming experience.
8. Ocean is Home: Survival Island
---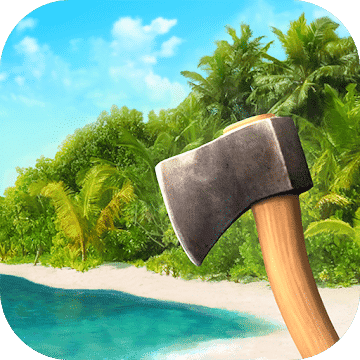 If you are an ocean lover and looking for a survival game, I have an addictive game for you, offered by Birdy Dog Studio. This game is full of unique features and an exciting gaming story. You can enjoy this game both on the mobile and tab. It is almost about your freedom to build your own home, a farm on a huge Island.
There are some supplies for hunting and surviving with some basic transport. Both children and adults will enjoy this survival game for Android. But you have to remember that the only goal of the game is to survive.
Important Features
A huge island is there to explore, and the graphics make it more realistic.

Explore the huge island and build your own home.

You have collected local mine woods and rocks to use them in the future to make tools and weapons.

You have to learn to do all your necessary fishing, electricity, water extraction, etc.

To ensure a sufficient supply of food, you have to make your own farm.
9. Stormfall: Saga of Survival
---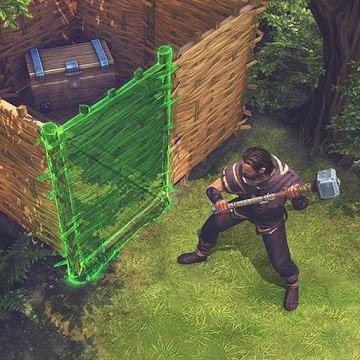 If you are looking for a survival game with an adventurous twist, Stormfail is just for you. Plarium Global LTD launches this exciting dark mystery game. You can enjoy this game on any platform though you may have to face some in-app advertisements. The story behind the game is also unique, and you have to fight with the dark magical power.
You'll love enjoying making your shelter, and you'll get everything you need for a war. In the hard surviving mode, you have to fight for starvation with wild animals. There will be a time for redemption, but first, you have to survive or die instantly.
Important Features
To suffice your gaming experience, this game comes with HD quality video graphics and smooth sound quality.

You will get tons of building crafts and tools that you can use to build your home.

Explore the secrets of dark magic and learn to use the Arcane Sorcery.

You can explore through the dark forest and snowy mountains to reach the Eastern March.

You'll find a lot of faction ambassadors on your way.

Ferocious dark creatures will appear now and then. So, be ready to defeat them at any time.
10. Grim Soul: Dark Fantasy Survival
---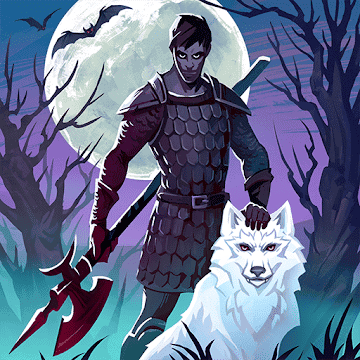 Tell me if you are a dark fantasy game lover? I then have an addictive survival game available in the PlayStore, offered by Kefir. Your only goal in this game is to survive in a deadly land. You can play Grim Soul both on mobile or tablets. This excellent surviving game provides some unique features covered with fantasy and darkness.
Here, you have to survive and defeat enemies in this dangerous land. In this battle game, you'll get everything you need to join a war. If you want to boost your mood up, this game is for you that lets you be a hero in this deadly zone.
Important Feature
This exciting game comes with the best HD quality graphics and a mood-boosting sound effect.

In this RPG game, you have to find lots of mystery about the Empire's ancient history.

You can also join different clans and meet new people.

You can achieve rewards in your own kingdom by completing tons of quests.

The story behind the game is amazing and motivates you to play better.

You can build a Raven cage for your pet ravens and befriend them.
11. Survival on Raft
---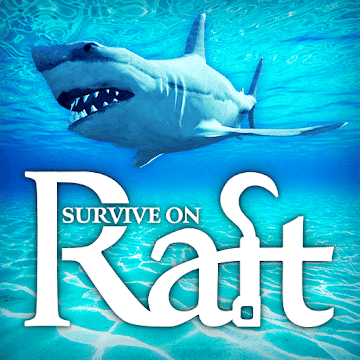 The game is exactly what it sounds like. Survival on Raft is the game I'm talking about, and it is all about your surviving journey in the middle ocean. You have to be very careful about the sharks and other ocean creatures and make sure not to let them ruin your plan to stay alive. The story begins with a plane crash.
You are the only one to survive in that horrible situation. The rest of the story is all about your adventure of a survival journey as long as possible. So, let's see how the situation makes your journey epic.
Important Features
Here you can show your farming skill by growing vegetables, catching fish, and getting water.

Anything you need to survive, such as clothes, chests, building materials, and weapons, can be created.

Hunger, thirst, health, etc., will be shown in the indicators; if low, your survival won't last long.

Algaes, boxes, debris, and other useful things can be collected using the hook.

You need to build a shelter of your own and then equip, protect and spread it on the raft till last.
12. Death Invasion
---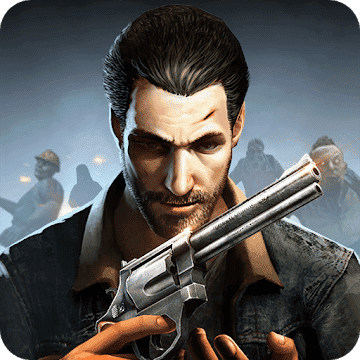 If you are looking for zombie battle-based Survival games for Android, Death Invasion should be your pick. You need to survive in the town of zombies here. Other survivors like you can be your teammates. You have to complete your journey by helping each other.
Fight hard with your deadly weapons and watch out for zombie bites. Food, generators, fuel, etc., are kept in risky places. You cannot collect them until you prove yourself tough enough.
Important Features
There are combat powers and armor like helmets, backpacks, and hard gloves.

For blowing up the sealed doors, you can simply use sub-weapons.

You can create powerful machines by collecting pieces of components.

Abandoned tanks can be transformed into powerful transportation.

If you want to defeat the zombies, you can use your fists and collect useful items from them.
13. Survivors: The Quest 
---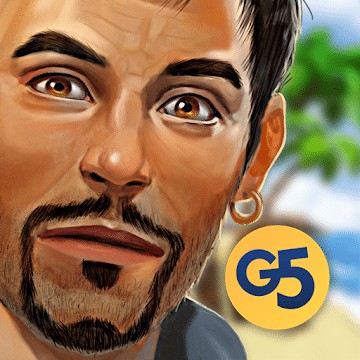 Need a twist of adventure? Play Survivors: The Quest. Your journey starts on an island with secrets inside. You and your team members need to survive by matching puzzles. You can harvest and grow crops. But remember, the locals are not your friends.
They are as harmful as the other dangerous creatures. If you want to be alive, make sure you are safe from them. This survival game for Android is free of cost and jam-packed with tons of exciting features.
Important Features
A lot of interesting locations to explore like mountains, lagoons, jungles, beaches.

Cook unusual meals for your teammates with whatever you find.

If you want to unlock this island's secrets, you must complete match 3 levels.

There are a lot of weapons, crafts, tools, and clues for you.

You can build up your own resources on this mysterious tropical island.

This survival puzzle game comes with excellent graphics and sound effects.
14. Jurassic Survival
---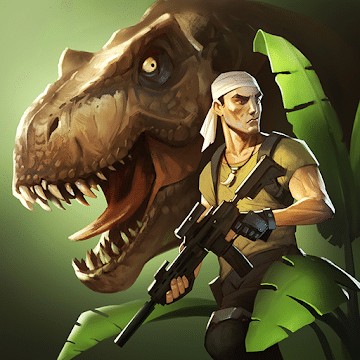 Let's get back to the primitive dinosaur age with Jurassic Survival. Explore the jungle of this island full of vicious creatures. Surely, you don't want to get eaten by hungry dinosaurs, so you have to be extra careful. That's why you have to show your best skills to survive in that situation. Hunting grounds are full of challenges.
You also have to collect bones by digging and completing quests. This is just your beginning in the dino world; soon after you start it, you cannot help getting addicted to it.
Important Features
Furious dinosaur taming is an exciting, fun part of the preparation for your enemy.

To build a fortress of your own, you need to collect a bunch of resources.

You can equip, stock up, and even create armors and weapons according to your choice.

There are a lot of hidden challenges you are going to face.

Either play alone or play with others to build a village like a multiplayer game.
15. ARK: Survival Evolved
---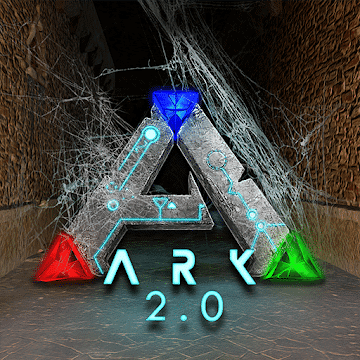 Meet another Survival game for Android, ARK: Survival Evolved. Surviving is not an easy task when you are alone on an island and have no weapons with you. You have to gather a lot of resources that will help you to survive the journey.
The most interesting part is that you can ride on dinosaurs. Your online friends can join your journey too. So, try your best to show your gaming progress that will be saved as you level up. Let's see what's more it will offer.
Important Features
Here you will get more than 80 dinosaurs to tame, fight and survive with.

A vast area with a Jurassic theme where you can explore and live.

You can get clothes, weapons, and pieces of equipment to build a safe shelter, a village, or even a city.

This game is available in single-player mode, and also it can be played with a group of members.

Dynamic parties create a tribe in which you are free to join and share resources.
16. Survival Island: Evo 2
---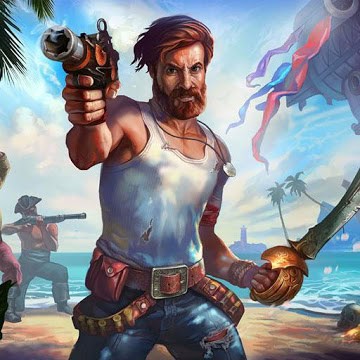 Surviving on an Island is always fun. And if you want to explore something like that, I have an amazing recommendation for you. Survival Island Evo 2 is the one I am talking about. An interesting story is here behind the game. Here, you don't even know how you came into this Island, but here you are just all alone.
You have to survive here and try to go back to your familiar land. Android's exciting survival game is full of adventure, and you will enjoy a big land to explore freely. You can check out the following features to learn more about it.
Important Features
Keeping track of your health is essential and the hardest part of this game.

You have explored the forest and collected your food and other resources.

Enjoy building your own land, craft, and everything else you need to survive here.

It has the best graphic and sound quality to boost up a true adventurous feeling.

You'll get every necessary resource like craft armor, weapons, and others, but you have to find them out on your own.
Download
17. Squad Survival Free Fire Battlegrounds – Epic War
---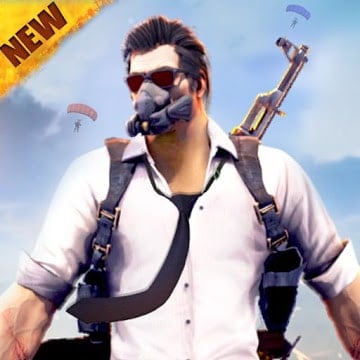 The game is exactly what it sounds like. I'm talking about Squad Survival Free Fire Battlegrounds. In this game, you have to fight like a survivor. You also have to destroy the enemy's territory with powerful weapons. The city will be full of enemies and snipers.
In this tactical battle, you have to survive and be a hero. The main focus is to save your people and assure their survival. But first, you have to be alive and even healthy. You have to look out for food and weapon too.
Important features
This game provides high-quality graphics and real war sounds.

You can gather supplies and all the necessary elements for fighting.

You have to play against an unknown squad, which is very challenging and tricky.

This FPS battle game comes with very addictive gameplay and realistic surroundings setup.

Here, you can play single or with a squad in multiplayer mode.
18. Zombie 3D Gun Shooter- Real Survival Warfare
---
The Zombie 3D shooter is probably the most breathtaking and horrific survival game for Android you will see today. The world inside the game is becoming full of Zombies, and it's so hard to control the virus. All you have to do is to fight against the zombies so that you can survive.
This game offers you to be the commando and to train all your mates. Here, you have to kill all the zombies in a terrifying environment to rescue them alive. Thus, you have to increase the number of living lives. Let's get introduced with some more details of this game.
Important Features
Here, tons of ferocious and scary zombie character models will appear who make it even more spooky.

It provides realistic 3D graphics and excellent animations for a better gaming experience.

You have to learn the skill to fight against the walking dead and earn more points.

This 3D game lets you be the commando of your team and your aim to survive the apocalypse with your team.

You'll get weapons like guns, grenades, pistols, and many more for killing the zombies.
19. Survival Heroes – MOBA Battle Royale
---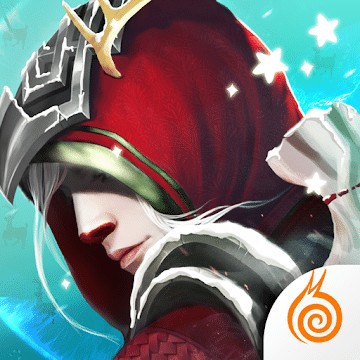 Survival games are not easy at all, especially when you're playing a battle based survival game. Survival Heroes- MOBA Battle Royal can be the best choice for those who love to play battle war. This exciting game provides a lot of weapons and items for winning the war against others.
Only your luck and your skill will save you here. All you have to do is to pick the right gear. You can explore the valley and fight the enemies. If your war strategy is rich and the fighting skill is sufficient, no one can bite you here.
Important Features
This game provides a real war environment with excellent graphics and sound quality.

You must train your army and collect the weapons and other tools you must use in the war.

In this war game, you can pick your weapons and fight against the dangerous creatures.

You can also loot here and choose your land from where you want to start your battle.

This game contains almost 30 distinct weapons. Also, you can set traps and wait for your enemy to step on them.
20. The Survival Hunter Games 2
---
If you want to cheer up your mood with hunting and surviving twists, I recommend you take a look into the last option for today. And I am talking about The Survival Hunter Games 2. This addictive survival game for Android has come with some unique features and excellent gameplay.
Your task here is to have fun, jump, run, aim, shoot, and many more. But the main part is to fight against wild animals and stay alive. As soon as you start playing this exciting game, you have to start beating the enemies and the wild animals. Let's see how it will impress you.
Important Features
To provide the best surviving experience, excellent graphics and music have come with the game.

The control pads are very smooth, and the user interface is also very appreciative.

You can find your necessary weapons and armor from a huge collection.

A mini-map will be there that provides you with the directions to reach the enemies.

The faster you'll get the weapons, the better it will be for you to be the winner.
Final Verdict
---
So, here we come to our final words and the narrowest recommendations. We know that some of you must be in great confusion as all of these 20 survival games for Android are equally compatible. That's the reason for your confusion as you cannot try all of them. However, you can try Last Shelter, LifeAfter, or Last Day on Earth if you are looking for a fighting survival game.
Jurassic Survival will be the best option for you if you love the primitive age of dinosaurs. And try Zombie 3D Gun Shooter if you love the horror twist. All these games have their individual excellence. But what I can assure that none of these 20 games will disappoint you.
Don't forget to share your experience of playing the game you have selected from the list. Besides, inform me if I mistakenly forgot anything important. Always stay connected and share your opinion with us. Thank you.