Once, we had time to enjoy the mighty arcade games on the vendors. And we spent all our pocket money there for the games. However, as we all have PC and smartphones near our hands, the arcade vendor machines are not so much popular nowadays. But if you are a 90's kid, I am sure you are missing those nostalgic arcade games. Well, if you are using a Linux-based PC, I have good news for you. Just try the best arcade games for Linux and get back those memorable experiences again.
Best Arcade Games for Linux Your Must-try to Enjoy Your Leisure
---
Being an arcade game doesn't mean that you will enjoy it. Even most arcade games for Linux are not worth getting a try for their poor graphics, storyline, and theme. Anyway, we manage to get some of the arcade games that can be your pieces of cake. And here, we are reviewing the games to help you find the appropriate one for yourself. Don't forget to glance over the features to find the one that suits your test the most.
1. Warzone 2100
---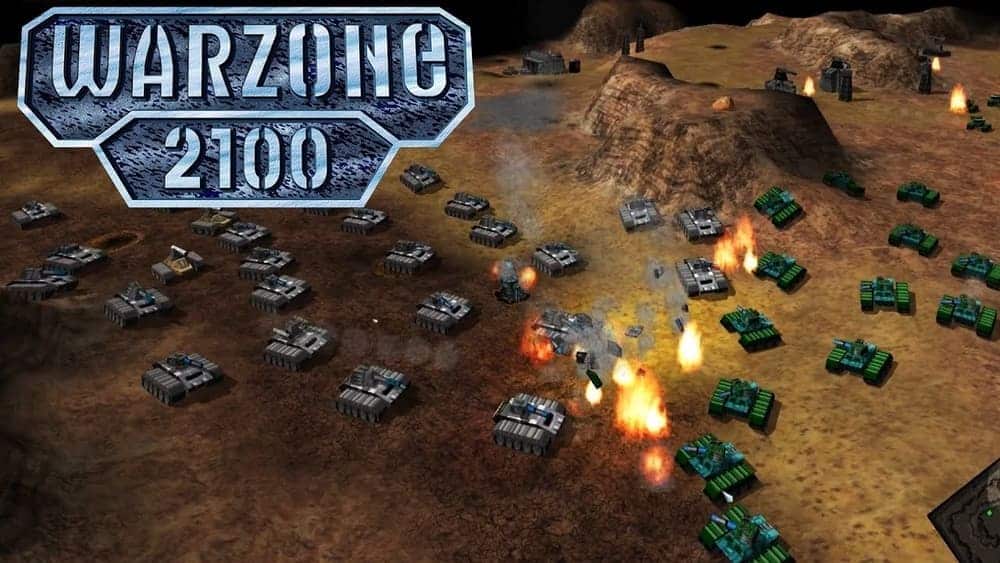 Warzone 2100 is one of the best real-time strategy arcade games for Linux. It initially comes with a unique campaign structure and a 3D design. In addition, this game will take you to the late 21st century, when civilization is almost at the end due to the massive malfunction of the NASDA. Here, you will play the role of the survivor, a member of a group named 'The Project.' Moreover, it is a little different and focuses more on rebuilding civilization.
Important Features
This game will provide pre-war technology to reconstruct civilization.

You will initially receive full FMV support in the single-player campaign.

Here, you will find single-player skirmish modes available.

There will be 400 different technologies, including counter-battery technology, radar, artillery, and cinematic updates.

This game indeed offers a vehicle design system too.

The player can also enjoy this game "online mode" with their mates.
2. Battle for Wesnoth
---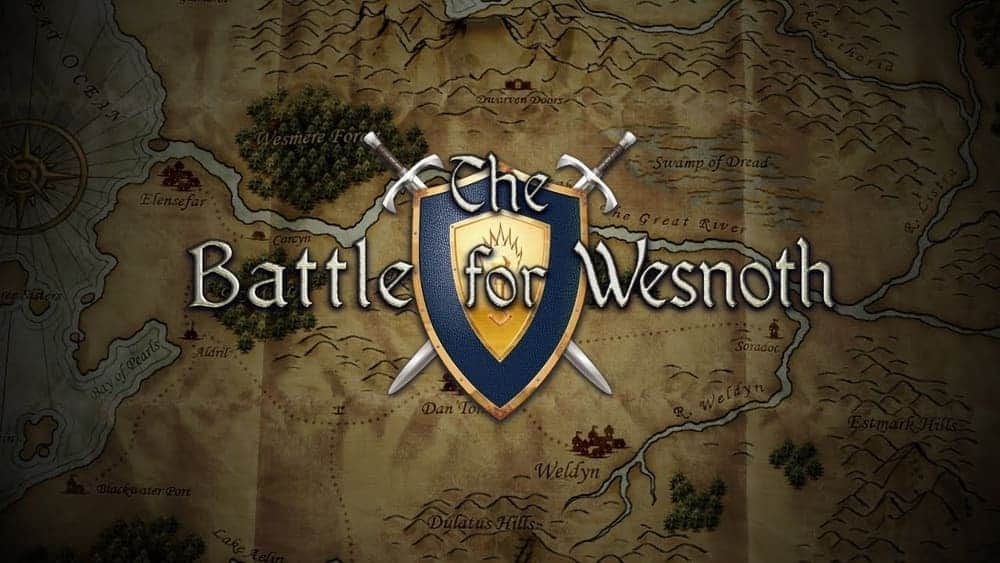 If you are looking for an arcade game for Linux with a high fantasy theme, then Battle for Wesnoth will surprise you with dozens of adventures. Initially, this game will offer you a ride from the mines of Knalga to the peak of the heart mountains and from the plains of Weldyn to the forest of Wesmere. Here, the reason for traveling in a daring quest is only due to claim the rightful throne from the usurping queen.
Important Features
This game primarily lets you edit the level, and you can enjoy remote play with your mates as well.

Here, your role is to be the prince who runs away to a new home across the sea.

You will step into the battle against the undead hordes as they march upon the capital.

Indeed, you can lead a group of survivors to the end of the confrontation with an invisible evil.

This game also offers both single and multiplayer, and you can enjoy community-made maps, campaigns, etc.
3. SuperTuxKart
---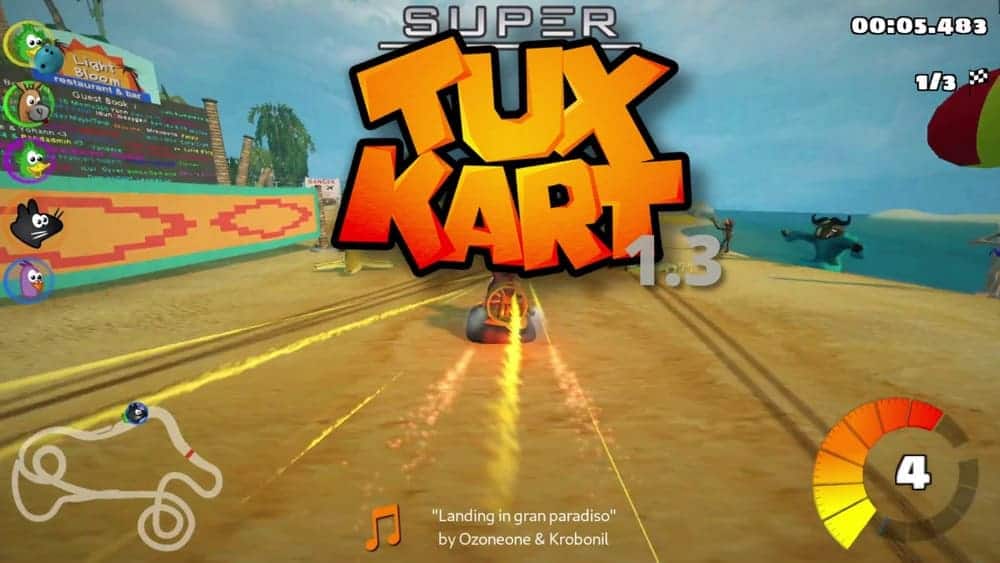 SuperTuxKart is one of the fast-paced arcade racer games for Linux, inspired by Crash Team Racing, Diddy Kong Racing, and The Mario Kart series. In addition, you will start roaring your car from the tortuous passages of Fort Magma for the victory of the Mascot Kingdom. Moreover, it is not only the story mode, but you will explore the Cocoa Temple of Val Verda, Planet XR591, the shores of Gran Paradiso Island while racing as opposed to the A.I.
Important Features
This game initially lets you enjoy online multiplayer and time trial mode.

Taking part in 3 strikes battle in multiplayer arenas is the funniest part here.

There will be approximately 15 characters available, and it supports cross-platforms too.

This game also allows four people together to play on the same screen.

You can easily customize the characters, create new tracks and share them with a larger community.
4. SuperTux
---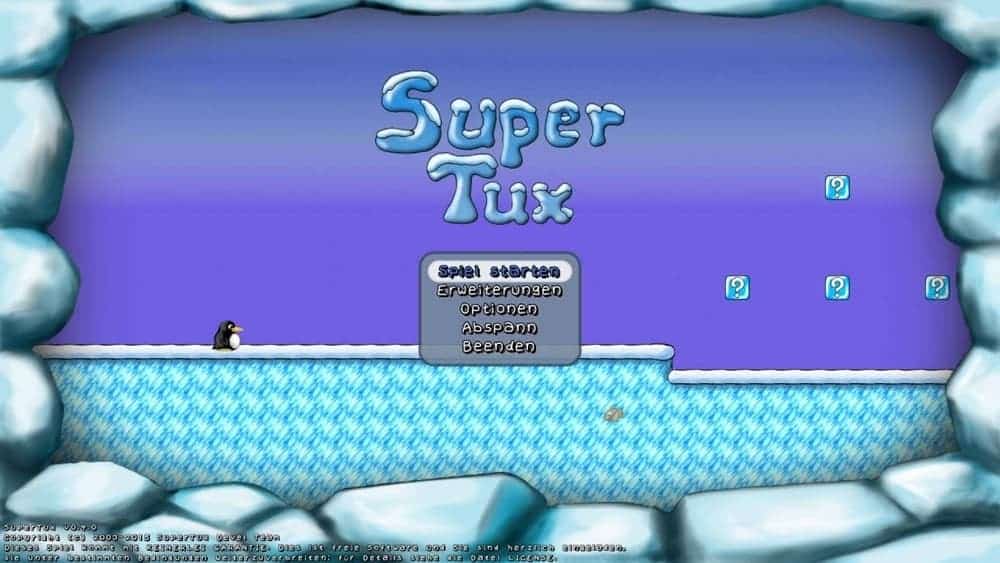 SuperTux deserves to be here on the list of the best arcade games for Linux. It initially provides the side-scrolling 2D platform where you will defeat your enemies by jumping or tossing objects at them.
Undoubtedly, this game is super fun, and the hero, Tux, will save his darling penny from Nolok by solving puzzles in distinct dimensions. However, the only reminder is that the enemy is sometimes too cute to kill. Besides, this game will be featuring new and unique stories continually.
Important Features
You will find excellent hand-crafted graphics along with captivating music.

All the levels are indeed designed with puzzling, casual gameplay and speedrunning.

You will find some unique abilities, including dynamic swimming, backflipping, etc.

This game will offer two full worlds packed with challenging levels, boss fights, etc.

It will provide a flexible level editor and full controller support.
5. OpenRA
---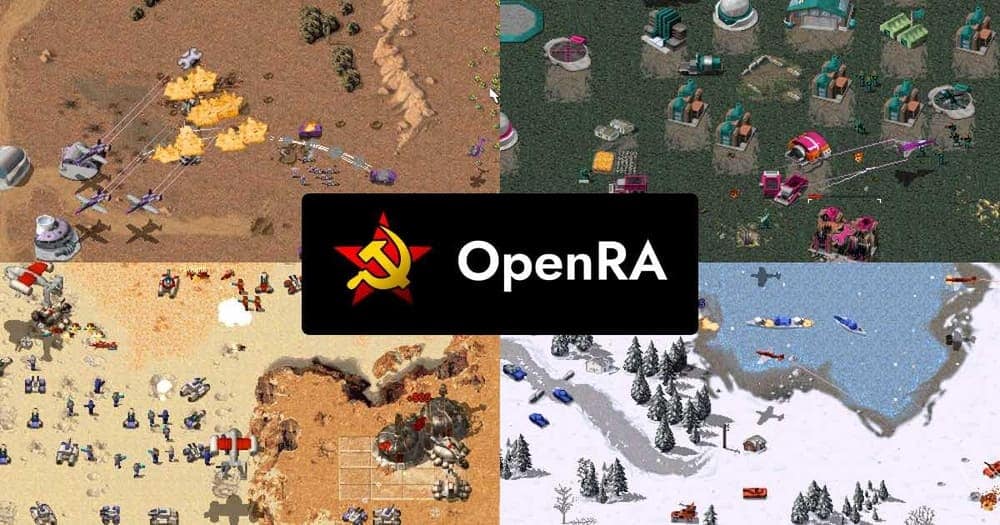 OpenRA is a game of command and conquer, and you will take part in numerous missions. Initially, this gameplay is very smooth, and it supports cross-platform. Although some of the missions can be imported by others, the vanilla missions will help you learn the game. Additionally, this game will allow you to choose multiple nations with unique units. Moreover, you will start with your MCV, and with ore, you will create your first units.
Important Features
This game allows you to play online and provides full support for mods.

You can keep updating the campaigns with new challenges and objectives.

This game has brought nine more campaign missions, and it is initially ported for Red Alert.

You will receive a refreshed map selection for Tiberian Dawn and Red Alert.

Indeed, this RTS game includes unit veterancy, attack-move, and the fog of war.
Finally, Insights
---
Well, now your sweet memory of playing arcade games is ready to give you a new experience. And the modern arcade games that I have mentioned above are really very exciting, and I am sure you will get addicted to them easily. However, if you ask me about my personal favorite, I must utter the name, SuperTuxKart. I also tried the other games, and believe me; they are just amazing.
So, let us know about your favorite arcade games for Linux. I love to hear from you. Well, I am taking my leave here. Stay safe and enjoy Linux games more. Thank you for your time.