It is true that the MacBooks are not certainly developed for gaming issues. But whoever owns a Mac and loves to play games has a very satisfying experience with the device, especially when they choose the best games for Mac. Many apps that are particularly developed for iPhones and iPads have compatibility with macOS. Even some of them have especially featured for Mac. However, if you have a Mac of your own and you love to play games in your free time, I can initially recommend a few games for your device that will turn the boredom of your leisure into a very exciting gaming experience.
Best Games for Mac, Myst-try for Gamers
---
We got a considerable number of Mac games, and we tried many of them. You got a lot of paid games that don't deserve your money. On another side, some of the free games for Mac certainly grab our attention with the exciting features, gameplay, visual effects, gaming environment, tactics, and soundtrack. So, we gather all those games to form this list and add all the details, including their positivities and drawbacks. Hopefully, it will help you select the best game for your Mac.
1. Epic Games Fortnite
---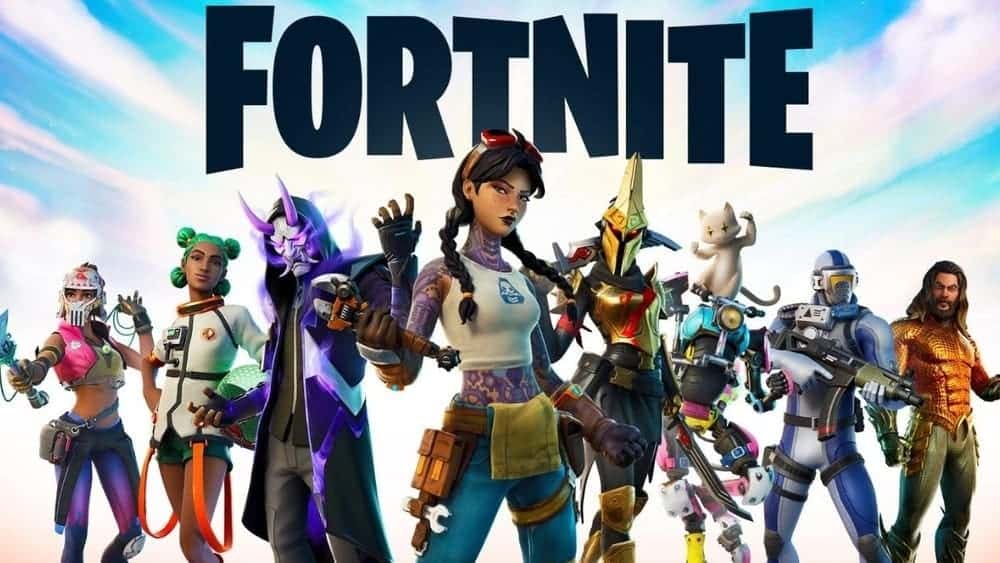 Epic Games Fortnite is one of the most popular games on almost all platforms, and certainly, it is among the best games for Mac. This is a battle royal game with huge multiplayer facilities. Players from all over the world gather around and play in real-time within the highly sophisticated game universe. The game is optimized for Mac, and you will also find it on iPad and PCs too. Moreover, it is compatible with lots of supported game controllers, which makes it even more appealing.
Important Features
Players of almost all age groups can access the game with the ease of its user-friendly navigation system.

This challenging shooting game initially offers high-quality graphics and adaptive sound effects.

Players can team up with friends and clan members to battle other enemy teams in different game modes.

This game offers one of the most exciting last-man-standing battle royal gameplay you will find on Mac.

It is heavily optimized for Mac, and you will not find any lags during gameplay. Make sure you are connected to a stable internet service.

Players can use numerous weapons, ride different vehicles and use different gears with the game.
Pros: It is free to play and does not impose any technical issues in the gameplay. The game gets regular updates with promotional events and a rewards system to provide a better gaming experience.
2. EVE Online
---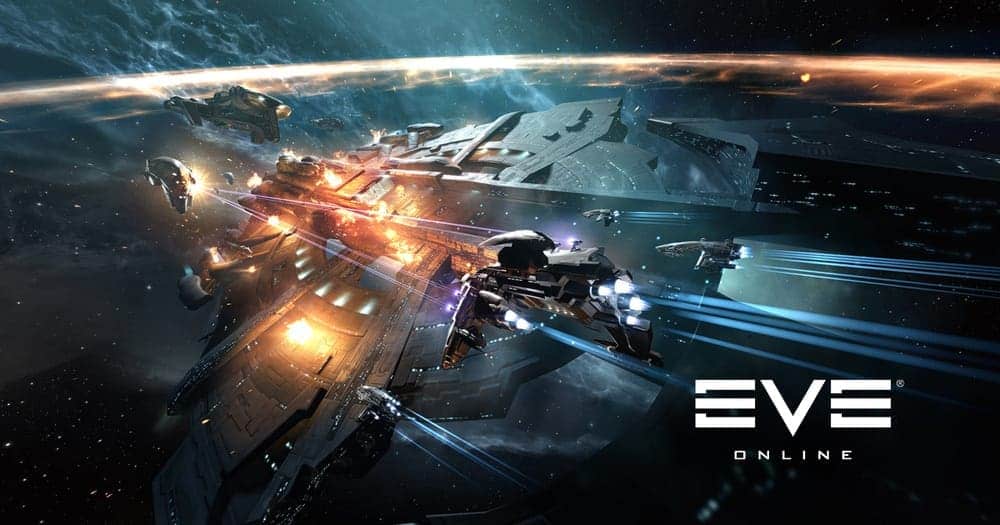 EVE Online is a space-themed action game with huge multiplayer capabilities. It is played by thousands of players worldwide, and the community is ever-growing. Like PCs and other platforms, you can play it on your favorite Mac. You will love to know that the game is optimized for Mac and offers to challenge PvP and PvE battles at any time. It is free to play and includes in-game purchase facilities for passionate players. This game includes countless options, missions, events, activities, trading facilities, and so on in its always evolving sandbox.
Important Features
It offers a unique action-adventure gameplay with real-time interactions among countless players.

This game includes more than 350 types of spaceships and numerous weapon systems.

The visual effects and sound system of the game are eventually mesmerizing. It encourages the players to keep on playing.

It integrates tutorials for new players and offers lots of free perks that help to unlock many opportunities.

CCPTV has dedicated platforms for EVE Online players where players can share gameplay, do Livestream, interact with other players, and much more.

You are free to explore and gather experience in the vast game universe full of challenges and achievements.
Pros: It offers over 7800 star systems and a vast game area. Players can use different types of spaceships and upgrade them with different gears and attributes to make them formidable.
Cons: The gameplay might seems a bit complicated to some players.
3. Asphalt 9: Legend‪s
---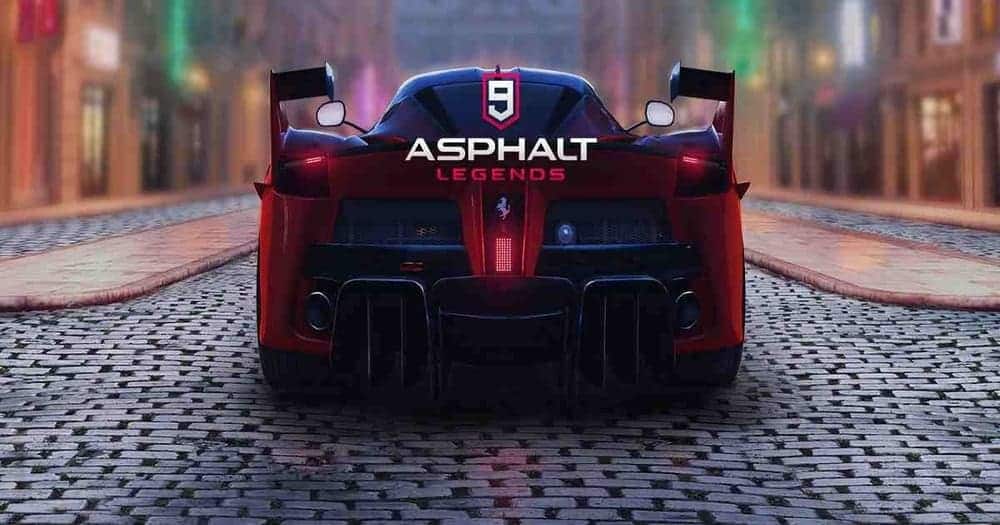 Gameloft brings out Asphalt 9: Legend‪s for Mac. It offers amazing HD graphics with encouraging sound effects that are completely adaptive. If you are looking for a challenging and visually stunning racing game for Mac, it is the best choice. It offers lots of daily missions and rewards for all players. Join as many campaigns as possible to gain in-game points and exciting perks. This game includes both single-player and multiplayer modes. You can enjoy the game as you wish and become a master driver in the game universe.
Important Features
It features around 80 different real-world locations from worldwide with exotic in-game environments.

The single-player game mode provides more than 900 different events and missions.

You can play in real-time multiplayer sessions where up to 8 players compete in live matches.

Players can make their own club or join in existing clubs where numerous teams compete with one another from all over the world.

You can indeed customize your favorite vehicles with various physical parts, paints, mods, etc.

This game features a Smart and manual controlling system. The game hud is also very modern and widely accessible.
Pros: It offers arcade-style racing gameplay, which is complemented by outstanding graphics works. Players will be able to ride world-class vehicles of racing and premium grade as they progress in the game.
Cons: Some gamers found controlling issues while using supported 3rd party gamepads.
4. Grand Theft Auto: Vice City
---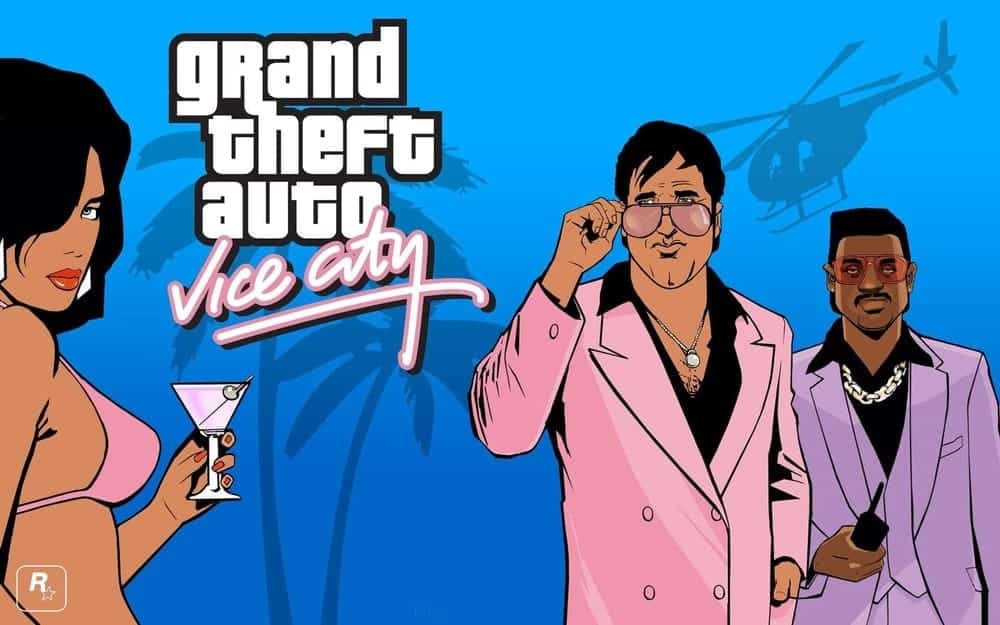 Rockstar Games brings Grand Theft Auto: Vice City on Mac, like other Apple platforms. It is one of the classic open-world games that you will find on any platform, from consoles to Android alike. This game is optimized for Mac and iPad. This improved version of the original game does not cut short any content or show any unwanted glitches. Moreover, this single-player sandbox with mesmerizing challenges and missions will keep you attached to this game world. The gameplay mechanism is very familiar and accessible to all types of players, no matter the age.
Important Features
It supports Retina displays and adapts the gaming resolution automatically.

This game supports cloud savings facilities by using iCloud services.

Players can ride any vehicle, use numerous weapons, and interact with NPCs as they wish.

This Mac version gets graphical upgrades, added lightning effects, improved character models, etc.

It offers an improved aiming system and smooth controls for better movements and in-game navigation.
Pros: Players can listen to their favorite songs and soundtracks while using the iTunes custom playlist facilities. It supports total customization of the controls and also supports 3rd party controllers for gamer's convenience.
Cons: The overall visual quality of the game is a bit outdated.
5. The Witcher
---
Don't say that the name 'The Witcher' is new for you. It is one of the most popular cross-platform supported open-world games you can ever play. The story of this game is so good that a TV series is made based on it. However, Gerald is the hero of this game who is a witcher but not a bad one. He will have lots of missions to kill the monsters, ghosts, bloody Queen, and vampires. The journey of the witcher eventually will be terrifying and adventurous. Besides, you are free to explore the huge world of this game.
Important Features
A very calming environment will give you a movie-like experience alongside the killer soundtrack.

There is a function where you have to play Gwend card games with various characters, which is the best part of this game.

You will meet a lot of characters, and they will assign you new missions.

You are initially free to choose the story, and the ending will follow your wish.

Character up-gradation is another thing you will love in this game.

You can change the outfits and gears, and each of them comes with different power-ups and abilities.
Pros: To stay alive and healthy, you have to find food, clothes, medicine, and other essentials. You also have to collect weapons and bags to carry them.
6. Dota 2
---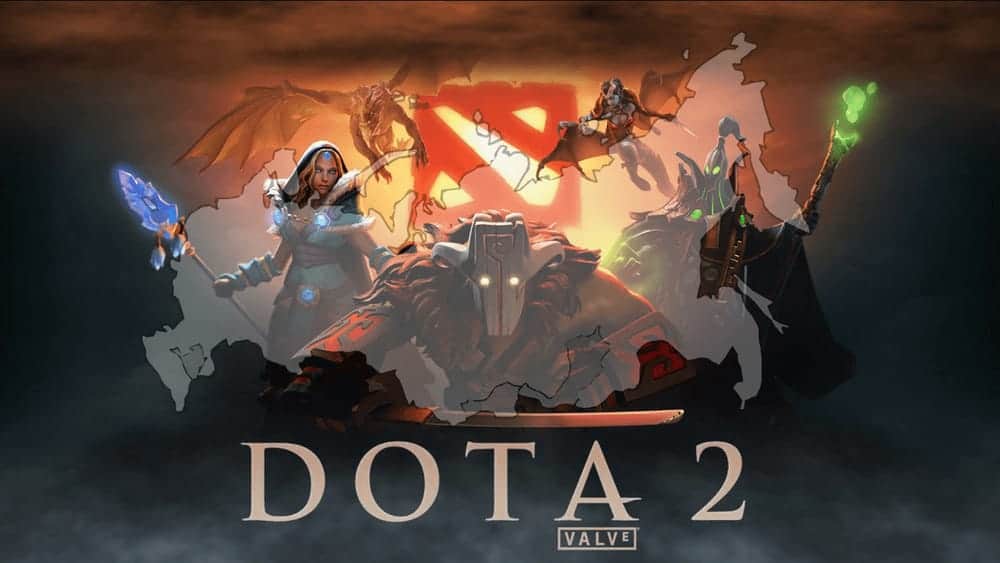 Dota 2 is a game with endless strategies. There is only one battlefield, and you will have countless possibilities to conquer your battle. Every time you play Dota 2, you will learn something new. While most games require extra missions or purchasing, in Dota 2, you will get the heroes for free. There are also tournaments available in the game. The gameplay is also smooth, and the developers also provide regular updates to keep the balances and fix the bugs.
Important Features
There are unlimited Dota players. You can compete with them online as it is an exotic multiplayer game.

It is an advanced-level strategic and planning game with excellent visual graphics and soundtrack.

You can get the options to choose heroes from a bog collection, and most of them are free of charge.

You can play this game in a group, especially in the tournament mode.

The game allows you to stream with ease.
Pros: Dota 2 doesn't require any purchasing for unlocking any box or getting characters.
Cons: The tournament starts very quickly. So, you cannot be late, or you will miss the steaming.
7. Out There
---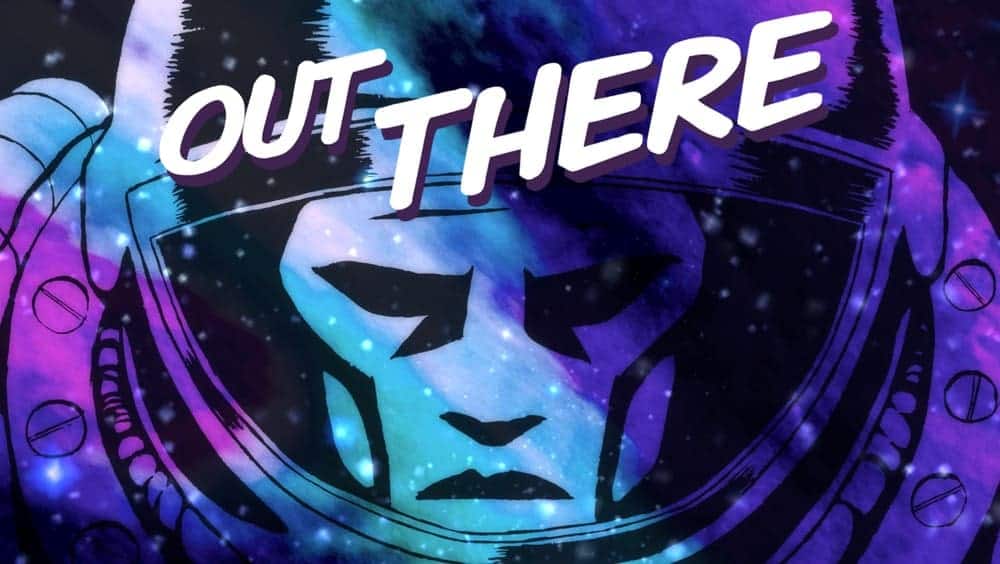 Now, presenting Out There, an excellent sci-fi space exploration game for your Mac. In the game, your role is an astronaut band, and the whole story takes place in an unknown place in the galaxy. The main part of this game is about surviving in the galaxy. You need to find, gather, and spot garden planets and fill your oxygen tank. In the game, you will get familiar with new species that make it dangerous as well as mysterious. The storyline is completely different from normal games, and there are 4 different endings.
Important Features
The game is not about fighting. It's about living in an adverse environment.

It is created using fascinating pulp comics graphics and a mysterious environment.

There are 10 spaceships available in the game, and you are free to choose any ship from the collection.

It's a dark adventure game having more than 50 achievements.

You will enjoy the award-winning and extended soundtracks.

You will learn the alien language and their lifestyle.
Pros: It is a completely different type of game with more than 350 text adventures. Besides, it needs your intelligence and strategic ideas.
Cons: As there is no fight, sometimes you may get it boring.
8. My Talking Tom
---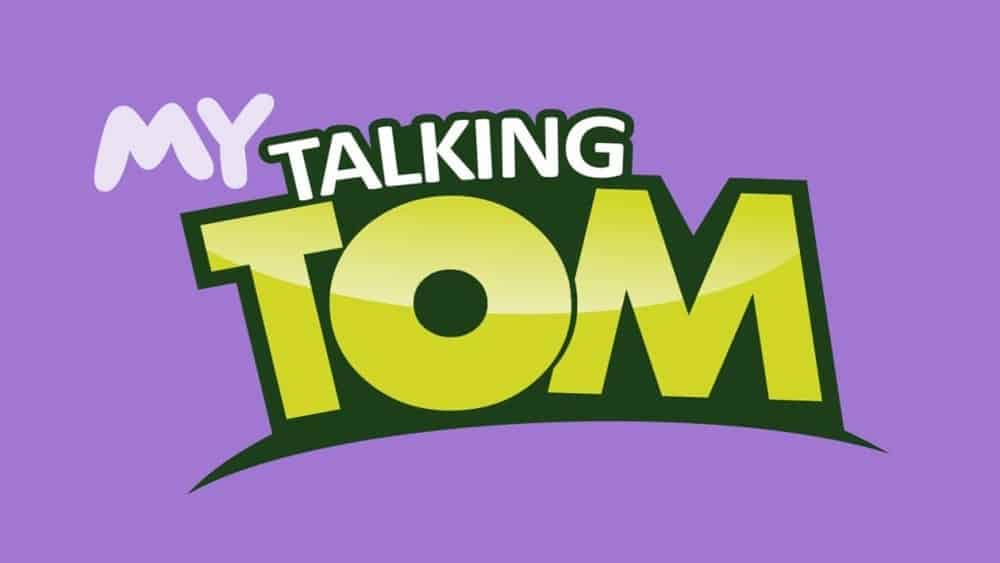 Do you have a kid you want to keep busy with your Mac when you are busy with something? Then try the best kids game for your Mac, Talking Tom Gold Run. No need to say how popular this game is among the kids. This game is all about the virtual pet cat whom you will call Tom. Well, your kids can talk with Tom, play with him, and take care of him. In a sense, this game is a virtual pet caring practice for your kids, and so it will improve the sincerity and responsibility of your kids.
Important Features
You kids have to keep Tom clean and net by washing him and give him a bath.

Tom will repeat everything your kids will utter and then help your kids to make conversation freely.

There are tons of dress options for Tom, and your baby can choose any outfit.

Tom will notify you when he is hungry or needs to sleep.

You kids can pass the time with Tom keeping him dancing, singing, and mocking.
Pros: There are tons of mini-games that your kids can play with tom. Besides, this game will bring points that your kids can use to buy food and dress for Tom.
Cons: Some users complain that it causes too much power consumption for Mac.
9. LIMBO
---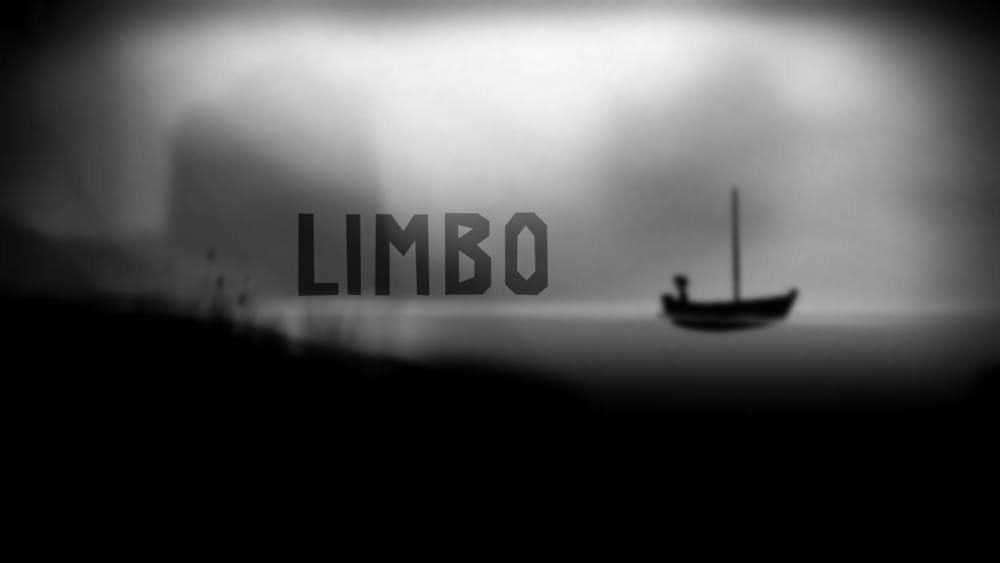 Playdead's LIMBO is one of the most popular games for whatever device you are using. This mysterious game is all about the uncertain fate of Limbo, a boy who is passing through a hard time. In the Edge of Hell, the boy woke up in front of a giant spider. He is missing his little sister, and now he wants to find her out in the deep dark forest. This puzzle-platform game comes with a black and white environment with mysterious creatures.
Important Features
It is a game of acousmatic and ambient genre with mystery and puzzles.

It comes with movie-like graphics and an ambiguous soundtrack.

The journey of the boy to find out her sister is not very easy, and there are obstacles everywhere.

It needs your intelligence and quick decision-making abilities to win the game.

You have to explore mountains, bridges, forests and other dark and mysterious places to find the missing girl.
Pros: You have to control the boy in the game on the two-dimensional platform. You can eventually turn left or right while jumping and climbing the mountain.
Cons: Some of the users think that it is a very addictive game. Indeed it kills more time for them.
10. Full Deck Solitaire
---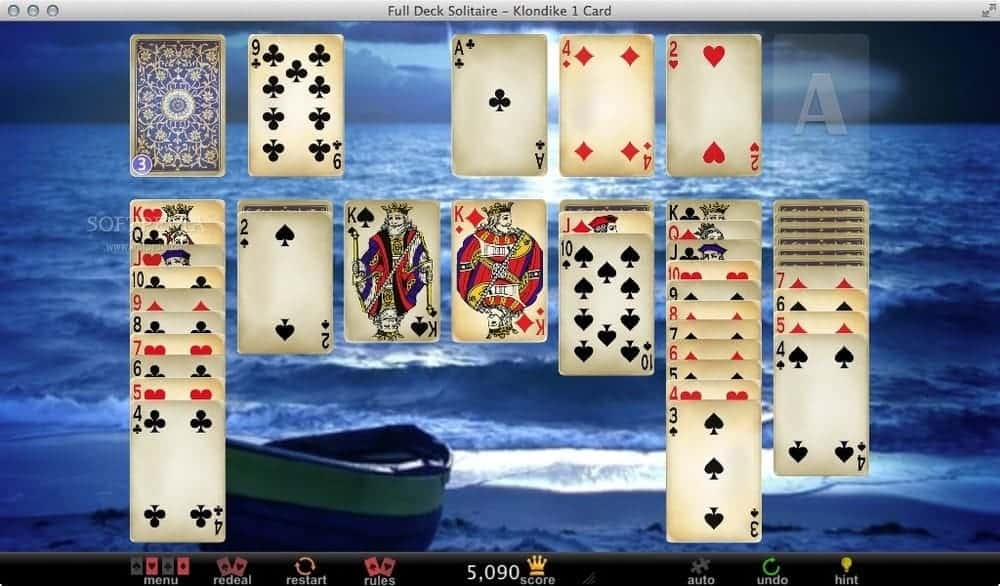 Full Deck Solitaire is one of the best card games for Mac Users. Although the game has a simple interface yet includes daily fun challenges with lots of solvable games. The game has come with 72 unique variations of solitaire that will make your thumbs busy. Furthermore, the game approached a classic background, gorgeous, moving video of the ocean under the moon. And it offers two more animated graphics, including Game Pack One.
Important Features
The detailed statistics will let you know your playing hours, games you've won, and the highest score of the game.

The mechanics and different options of gameplay are highly appreciable.

The game offers free games like Klondike 1 Card, Vegas Solitaire, Canfield, Canfield 1 Card Turn, Double Canfield, Spider 4 Suit, Spider 1 Suit, etc.

Game Pack includes German Clock, Captive Queens, Scorpion, Scorpion 2, Osmosis, Osmosis By The Book, Yukon, Russian Solitaire, etc.

Game Pack two came with Portuguese Solitaire, Good Measure, Baker's Game, Eight Off, Penguin Solitaire, Miss Milligan, Demons and Thieves, La Belle Lucie, etc.
Pros: Smart three-level hint system will tell you the moves while playing. And it will shake the cards if you fail to see the elusive move. Moreover, one click on the rules button at the bottom of the interface will explain the game.
Cons: The screen crashes in its enlarged size.
11. Hearthstone‪
---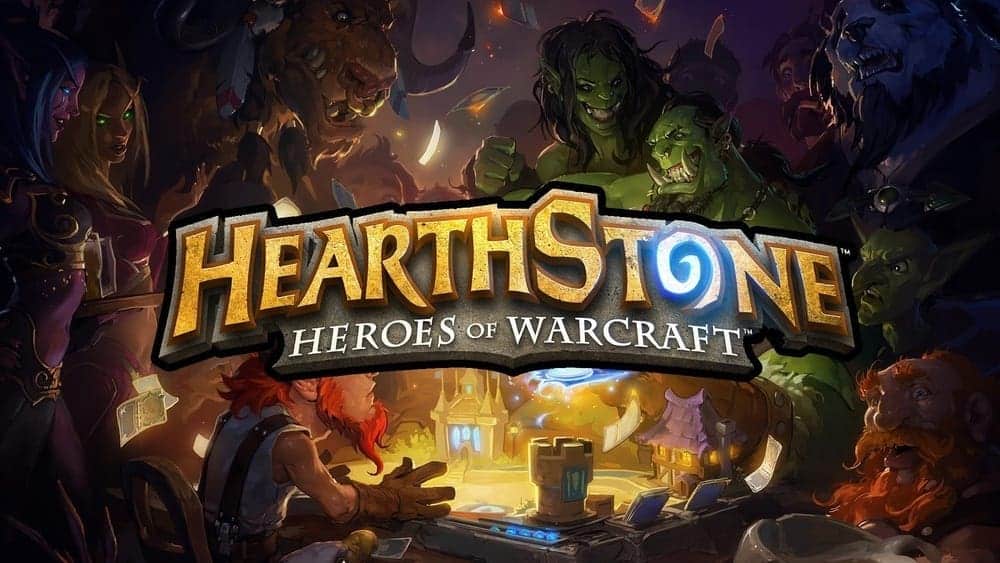 If you are newly introduced to card games, Hearthstone‬ is what you should try first. It will give you a taste of thrill even if you are experienced in this game. You will receive a great strategy when you can prove your wit. Other players will challenge you in the magical world of cards. The League of Explorers is waiting for you. When your luck is in your favor, you can win the battle easily. Let's see what's more that comes with this app.
Important Features
Legendary heroes such as Thrall, Jaina, Illidan, Uther, etc., are found at the battleground.

In real-time player VS player mode, you can compete against players from around the world.

Introductory missions are full of adventure, and you can take part in them before your first duel.

More than hundreds of different cards will enrich your collection and help you to design your deck.

The 8 player experience is new to create strong boards of recruited minions in this auto-battler.

If you feel prepared, you can jump right into the Arena with other players.
Pros: In TCG, you will get the possibility to win exciting prizes. Also, the Blizzard Account of yours is linked with this game so that you can play from any device.
Cons: Some users felt that the cards aren't randomly chosen; instead, those are grouped according to a similar variable.
12. Magic: Puzzle Quest
---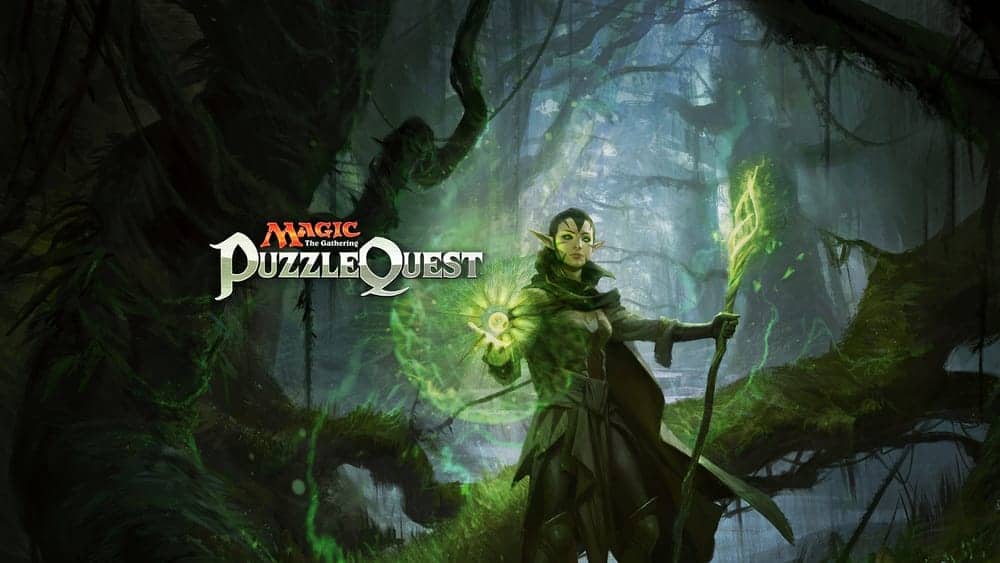 Puzzles and cards sound interesting, isn't it? Magic, Puzzle Quest is something like this. You have to match 3 or more Mana gems in a row to achieve the ability to throw powerful spells. You can activate your abilities against strong enemies. Moreover, you will get the highest position in the leaderboards if you can collect many rewards. This arcade-style game is then very addictive, and kids and adults both will enjoy it for sure.
Important Features
There are Standard events where you can play with the spells you like most.

You can play with a set or design a thematic deck of your own using the best Legacy cards.

Booster Packs are allowed to design with Booster Crafting.

New events, cards, and Planeswalkers from the Magic: The Gathering Multiverse are provided regularly.

In the tournaments, you can initially play with your friends and win bonuses.

Planeswalkers are also available in Player-vs-Player mode, where you can play with players from anywhere in the world.
Pros: You can collect magic and spells like Swords to Plowshares. Additionally, you will find creatures such as Arcbound Ravager and more.
Cons: The pinkish-purple magic crystals are very hard to conquer.
13. Eternal Card Game‬
---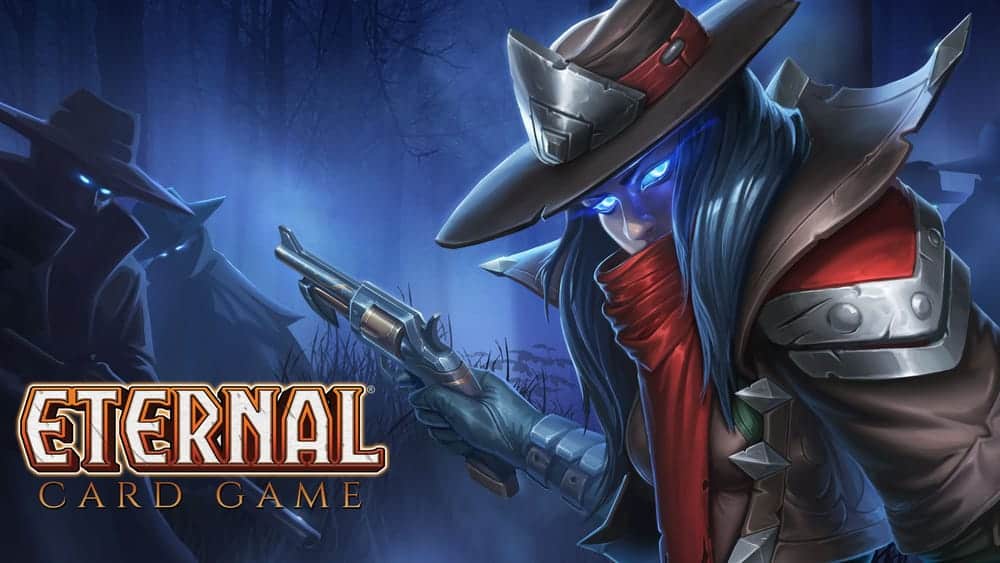 Another card game on our list of Best games for Mac. Up to a dozen, enemy decks are given from the professionals. The environment is wild and crazy. In fast-paced battles, you can knock down your enemies with your creativity. Unique card mechanics will surprise you. Besides, you can play in other languages, including German, Italian, Portuguese, Spanish, Chinese, and many more.
Important Features
In the battle for the Eternal Throne, the heroes fight against each other with their swords and spells.

More than 6 guns, along with the subterfuge, are available for a strong fight.

Possibilities are unlimited with a deep strategy in this card game.

You can make a richer collection with no boundaries for combining cards.

New cards are released often between each set launch.

At every dime, they add new items to unlock without any cost.
Pros: Different game modes make it more interesting and existing in this game. Plus, you are capable of challenging a player anytime you want.
Cons: There are many instant-kill cards and accelerators without ways to counter them.
14. Stick Tennis
---
Those who love Tennis Game, Stick Tennis will lead you to play in the best international tournaments. The game offers a simple interface, and you'll learn the techniques very quickly. But you may face a hard time mastering and winning the game. However, you will find unique player styles and many different characteristics throughout the way. And it's your ultimate challenge to unlock them and play with an excellent strategy.
Important Features
You can choose your favorite player to win the game.

The game offers daily challenges, and you can earn a trophy with your success.

You will get CASUAL SETS TENNIS CLUB, and you can improve your gameplay with it.

The game has arrived with ten realistic four surfaces around the world, and you have to unlock them.

Likewise, You will get over 70 players, and you've to unlock them.
Pros: The touch functionality will give you a realistic vibe of Tennis games. Besides, the game offers live challenges against the great players around the globe.
Cons: You may have a hard time mastering the control system.
15. Table Tennis Touch
---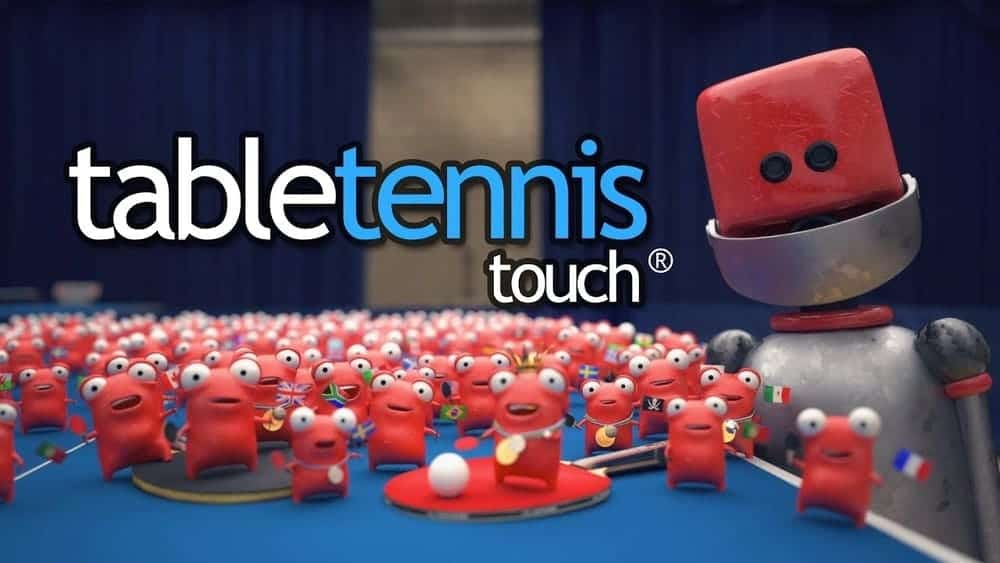 Table tennis is always a popular game, and here is a popular ping pong game app – Table tennis touch. In the game, there is no lack of functions and modes. You can start your career in the game and rise by playing skillfully. In the career, you will play in different leagues and events. You will also join different clubs and play internationally. Finally, become the world table tennis champion. Aside from the career, there are different modes available. Also, you can unlock different achievements and record the game.
Important Features
There are 12 mini-games available such as accuracy zone, half table, skittles, etc.

You can enjoy the game with your friends in real-time multiplayer mode.

There are also replay options. You can record the unique shots and share them with friends.

This game comes with different events and leagues.

There are different locked bats available. Play career to unlock them.

You will get more than 30 bats of different designs
Pros: The best thing about them is it doesn't require any internet connection. Besides, this game comes in 3D visual effects.
Cons: In the first couple of tournaments, you have to go through guides and practices. Some people feel is annoying.
16. Dictator 2: Political Game
---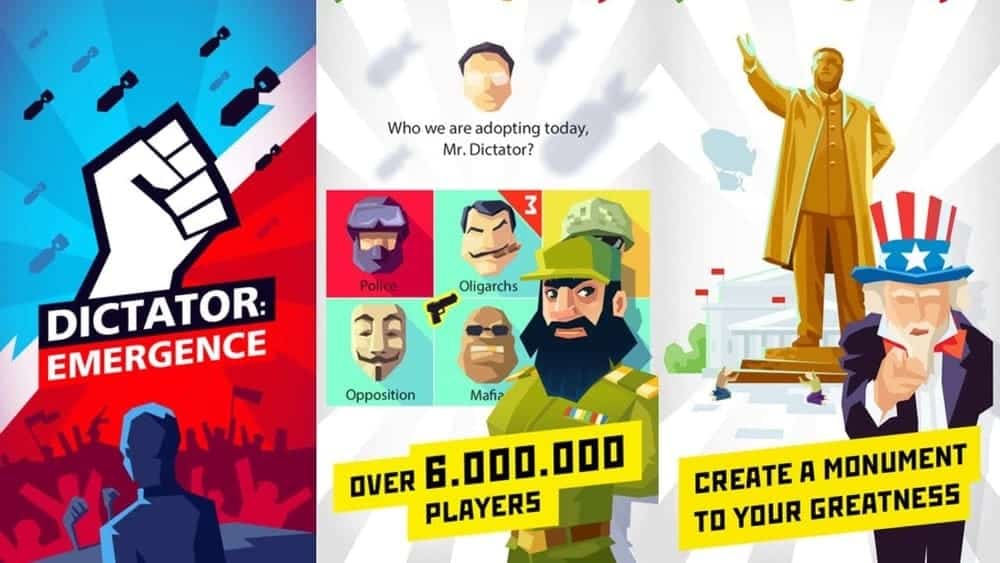 You must watch the political comedy movie Dictator, right? The Dictator 2 will surely grab your attention with its marvelous plot and twist. In this game, you will play the role of a young dictator of a democratic republic who owns unlimited power. However, it is often considered one of the most popular games for Mac. Moreover, you have to make every decision wisely in time. Thus you can doom the most treacherous foes and bring a better future to your country.
Important Features
You will eventually discover a unique mix of card battle and strategy in the best games for Mac.

The game allows you to form your own army, and with your skill, you can seize as much territory as you want.

The game lets you catch up with each of the 6 factions.

Your mission is to eliminate the enemies, pay tributes to a true friend and reveal the traitorous conspiracies.

Your next action depends on your decisions, and you can make over 2,000 critical decisions.

With your wise action, you can weave plots and bring out the conspiracies.
Pros: To ensure a smooth journey to your dictatorship, you can build oil Derricks, prisons, banks, along with a propaganda broadcasting tower. Besides, the game ensures flawless animation, sound quality.
Cons: You may face trouble due to a screen crash.
17. Vanguard ZERO
---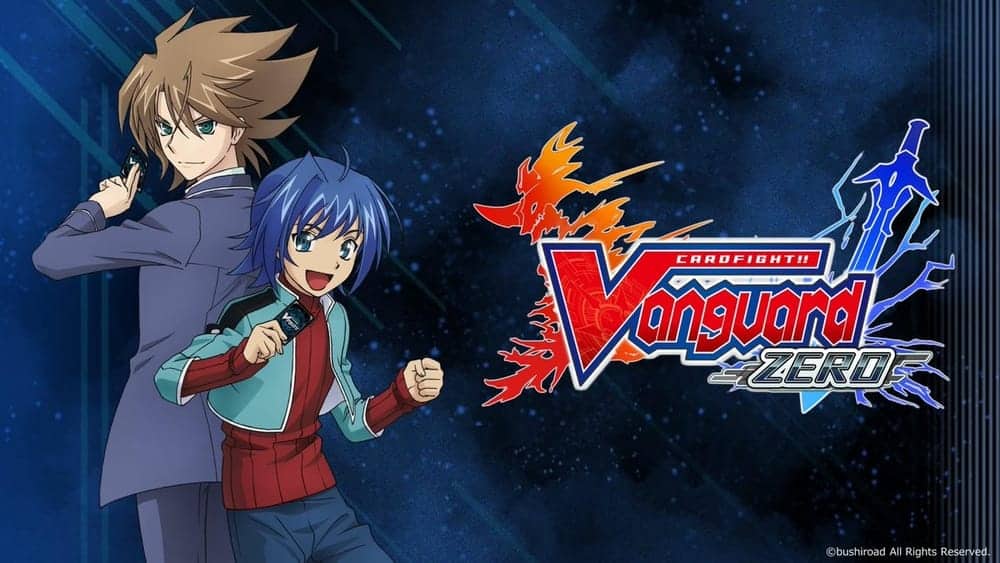 Vanguard ZERO has an excellent storyline, and you can enjoy some of the best Card Battles ever in decades. Here, you will meet the protagonist Aichi Sendou, a timid, nervous junior high school student. But soon after, his pessimistic life comes to an end with the support of Blaster Blade. He initially received this card at his younger age, and it helped him turn out as one of the best Vanguard fighters.
Important Features
This card battle game lets you enjoy a single-player campaign with PVP battles.

Aichi will meet comrades like Misaki Tokura, Kamui Katsuragi, and many other rivals in the middle of the Vanguard Fight.

Here, Each card has individual abilities. It can be used to rebalance purposes or adjust to the changes in in-game mechanics.

The app has brought card text to fit on mobile device screens.

You will find the clan fight rules and restrictions are removed from the original card battles.
Pros: 'Damage Shield' option will help deal with the damages from your opponent's attack. Additionally, the app enables the My Room feature, and you can create your own unique room and hang out with your favorite characters.
Cons: It is initially difficult to deal with every individual card.
18. Poker Game: World Poker Club‬
---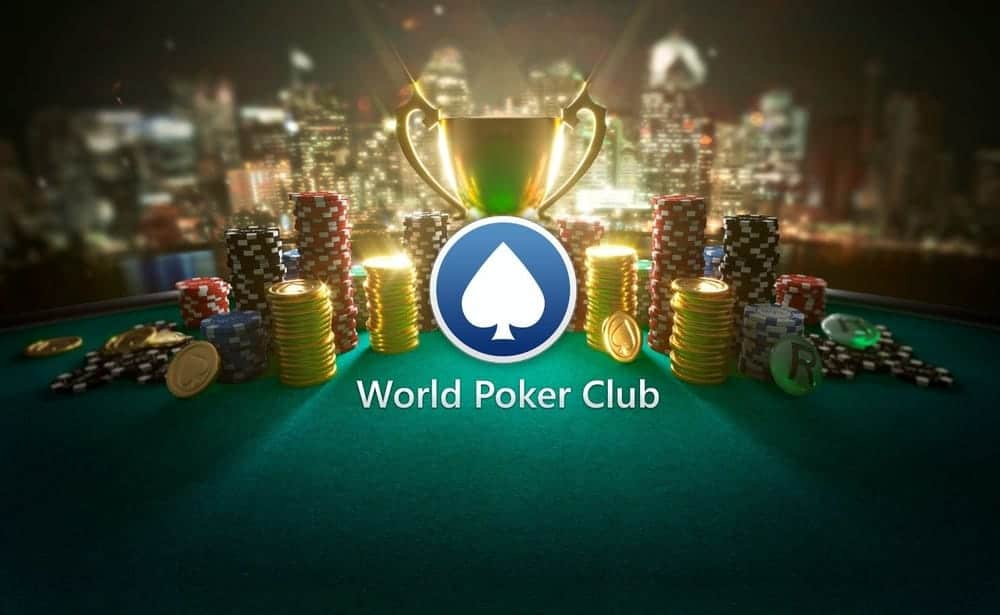 The classics like the Texas Hold 'Em and Omaha are offered in this Poker Game, one of the best games for your Mac. A lot of chips are available without any cost. A bunch of new events is added frequently. Furthermore, you will receive awards for showing your best skills. The atmosphere gives you the feel of thrill. Besides English, you have other language options like German, Russian, Turkish, Italian, and many more.
Important Features
There are weekly tournaments where your luck plays the role.

A bunch of bonuses and surprises are waiting for you here.

If you play in various poker rooms, you can indeed fulfill the themed collections.

Your collection is exchangeable with other players through game currency.

In the chat, you can discuss with each other. Initially, you can send gifts and even kind gestures.

The top chart is published from the club to find only the best of the best players.
Pros: You can play using your social media account like Facebook. Additionally, you can check the rating of a player.
Download
19. Masha and the Bear Game‪s‬
---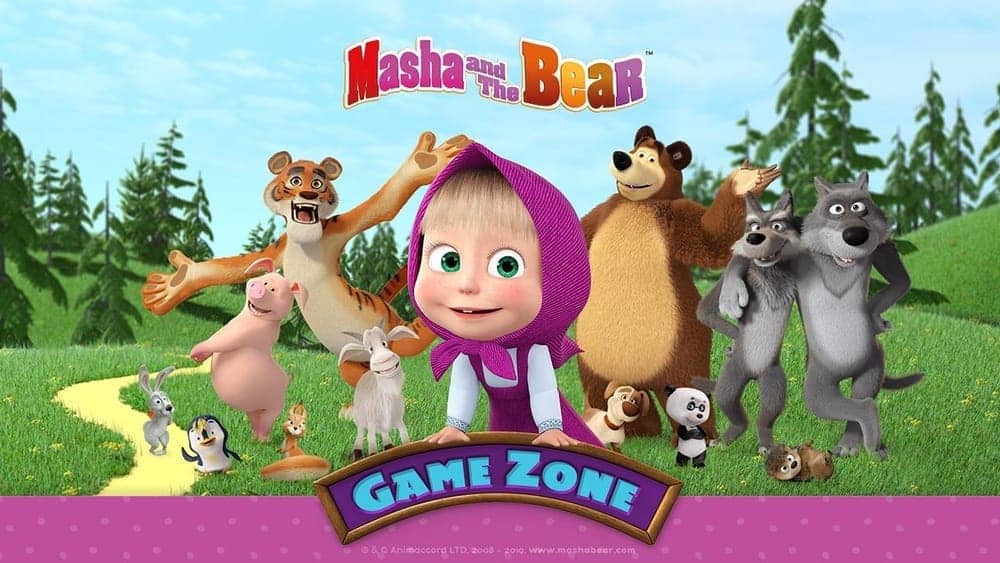 Learning through games is the purpose of Masha and the Bear Game‪s‬. It is a perfect choice for your children to keep them busy with educational knowledge. Here, they can learn the basic idea of numbers like counting from 1 to 10. It is like a family game to entertain all the members. When you want your kids to have fun along with some schooling, you can eventually introduce them to this free game for your Mac.
Important Features
Up to 30 games are full of fun and educative at the same time.

Here you can play with all the particular characters from Masha and the Bear series, including the animals like tigers, squirrels, penguins, etc.

About 6 variations of categories in the game will provide 6 types of learnings.

Your child can paint and color according to their desire and learn new techniques each time.

To keep up with their memory power, they can initially play with the objects and silhouettes.

With a word search, they get to learn new different words from different languages.
Pros: In this game, several musical instruments such as piano, xylophone, drums are provided. Also, puzzle lovers get to play with many pieces of unique shapes and sizes.
Cons: Before you exit, you have to go through the presentation.
20. Pongfinity – Ping Pong‬
---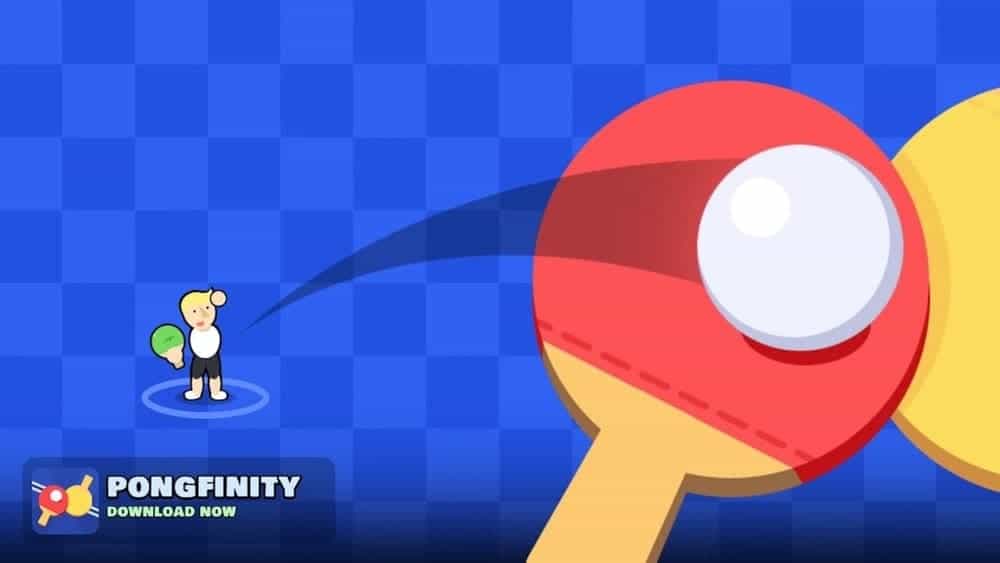 Do you love table tennis? Why don't you try a fun version of it like Pongfinity? From the famous Pongfinity channel, this game was created officially. If you progress to a greater extent, you will become the king of ping pong. You will indeed enjoy an entertaining environment along with smooth controls. Plus, the sound effects go well with the gameplay, and with all other functions, it gives the game a vibe of the best game for Mac.
Important Features
In this game, you will tap, swipe or move for the perfect shot.

You can play in a collection of various locations such as volcanoes, forests, and more.

Many entertaining items are included to enjoy ping pong full of fun.

Lovely characters like Miikka, Otto, Emil from Pongfinity are in this game.

On the leaderboards, you get to compete against players from around the world.

If you wish to receive rewards, you need to finish the challenges.
Pros: This game allows you to upgrade your gear from time to time so that you can beat your opponents easily. Besides, the balls and rackets are upgradeable too.
Cons: Initially, the sound may seem a little higher in volume than usual.
Our Recommendation
---
What to recommend and what not is definitely the hardest task for this content. Well, these 20 games, for sure, will build up a great interest in you for the Mac games. Besides, you have met up with different genres, and so you can pick the appropriate game for you from the favorite genres. Still, I can share with you my preference and what I have on my MacBook. Well, no doubt, Call of Duty and Vice City will be the first two games to mention. Besides, The witcher and Hearthstone‬ are two of my favorite games as well. Hopefully, these games will make your time exciting and chill.
Finally, Insights
---
So, it's time to say goodbye for today. Will soon appear to talk about something new. Till then, enjoy the best games for your Mac and then inform us about your most favorite games. Don't forget to inform the game you think is more exciting than the mentioned ones. Besides, if you have Mac user friends, please share this content with them. Always stay connected and closer. Thank you a millionfold for your endless support.