Cards games are great for friends and family hangouts. In AppStore, there are tonnes of card games featuring classic poker, bridge games, and even casino-style mini-games. They are not about gambling and do not circulate any real money. These games are for pure fun in your free time, whether with friends or alone. Some are even integrated with online multiplayer modes. Even some card games for the iPhone are developed for brain training. So you can take solitaires as an entertaining part of your free time.
Best Card Games for iPhone/iOS
---
Here, we have tried to list the 10 best card games for iPhone/iOS, iPad, and macOS. We have found a lot of free-to-play card games available in AppStore. Unfortunately, we can't even praise them mostly for less gaming variety, low-quality gameplay, and some basic features.
But some of them have really caught our notice. So, we tried to list them with their respective brief details. Remember, the list contains different types of card games for iPad, and so you should have a glance over the details to find your favorite type.
1. Ultimate Cribbage: Classic
---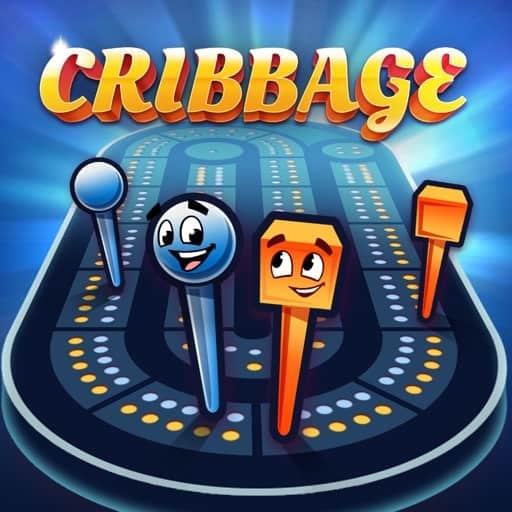 Wildcard Games bring the most popular card games for iPhone or iOS users, and you can try them for sure. Ultimate Cribbage has a number of versions, but the Classic one gets the players' notice first. It is a kind of card game that you have to play using your brain, and so, it's a kind of brain training game. When you think that you can't use your brainpower anymore, you can just relax with its crib live mode that provides tons of hints.
Important Features
This game comes with very intuitive gameplay and perceivable statistics.

Options like automatic hand and crib counting are available to provide you with a scorekeeper.

There will be 6 different levels that will define what difficulty means.

There will be a variety of cribbage, including Classic, Muggins, and Shotgun.

In every match, it will show play score, hand, and detailed crib counts.
Pros: All the statistics will be stored online, and so you can play this game on any device.
Cons: Multiplayer mode is not available here.
2. Cribbage Classic
---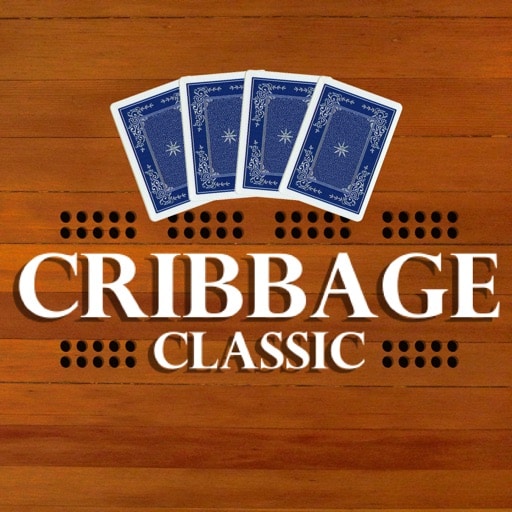 You can also try Cribbage Classic, and it comes to boost your cribbage experience. This one will be your best pick if you are looking for a card game with so many settings. Besides, there are different modes that will give you different gameplay. You can choose either to play the hardest or the easiest one. You are allowed to choose your favorite one from so many options, and the complete game is free for you. Let's see what's more it will offer.
Important Features
When you make any sub-optimal play, it will provide you hints.

It will count all the scores for you if you choose the "Fast Mode".

Both lazy time-wasting mode and brain sharpening tough levels are available here.

It will show your average pegging scores, crib scores, and hand scores.

You will get an analysis of all your suboptimal plays.
Pros: An unique feature called a "Discard Analyzer" will make the gameplay more exciting.
Cons: The statistics are not completely similar to the real card game.
3. Let It Ride On, 3 Card Poker
---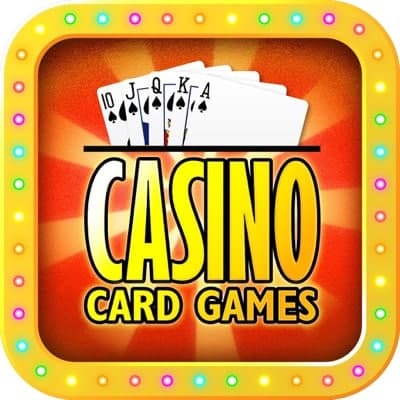 Some of you have a true impression of casino games. And when a casino game comes with a better solitaire platform, what else will you love more? However, Let It Ride On is just such a card game for your iPad and iPhone. It is mainly a casino game, packed with a lot of card games. It is also a free game, and the game tactics are very easy here. Besides, the colorful background with a funny sound will definitely move you on.
Important features
There are around 9 types of different card games available here.

Casino War refers to the childhood card games that will make you nostalgic.

Video Poker comes with around 6 different wild and poker games.

You can use 3 cards at a time in an 11:1 game in the Red Dog Poker level.

You can try two or three-card-hand in the Asian Stud.
Pros: Both of the three and four poker card games are available here too.
Cons: Some users are annoyed with too many "in house" commercials.
4. Full Deck Solitaire
---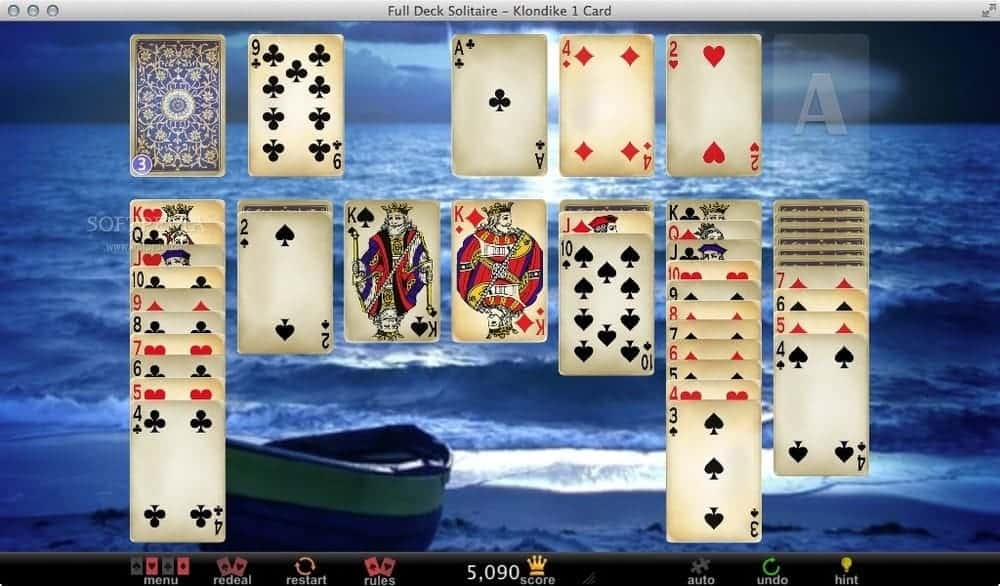 Now is the time to learn about the best card game for Mac, and Full Deck Solitaire should be the first choice in this case. GRL games launched this exclusive solitaire for hardcore card game lovers. Well, it is not just a regular card game, but there is a storage of 73 different types of card games in one place.
So, whatever mode you love to try doesn't matter; you will definitely find it here. Moreover, a very user-friendly interface will provide a beautiful platform for solitaire.
Important Features
A unique three-level hint function will help you when you are near to be caught up.

You can play while setting the classic wallpaper, or your photos, or a calming moving video in the background.

Different types of cards are available, including Klondike 3 Card, Klondike 1 Card, Vegas Solitaire, Double Canfield, Spider 4 Suit, etc.

You are free to add clock patterns like Clock Patience, Grandfather's Clock, German Clock, etc.

Game pack one and game pack two are different types of modes you can try too.
Pros: You can now play with the addition of Texas Hold'Em as it includes AI playing mode.
Cons: It is not developed for iPhone and iPad.
5. Dream Island-Solitaire Game
---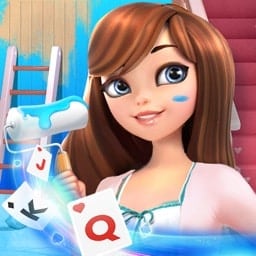 If you have a great fascination with both puzzle and card games, I have an exciting recommendation. Dream Island is one of the best card games for iOS. Basically, it is quite different from a regular card game. Because there is a funny and beautiful story behind the game.
Wilson and Lori are renovating a whole island, and you have to help them win coins by playing card games. Mainly, this game is developed for kids, and that's why it is so nicely decorated.
Important Features
Easy solitaire tactics will sharpen your thinking ability.

There will be different game tactics and modes you can try.

You can try funny solitaire levels with a pet and the characters.

On the island, you can build your home, pet house, and garden.

There will be some puzzle tests too; you can try them at your leisure.
Pros: It is a free-to-play solitaire game, and it comes with every colorful background alongside funny sounds.
Cons: If you are looking for a tough and 100% realistic card game for your iPhone, it is not suggested for you.
6. Blackjack 21: Live Casino game
---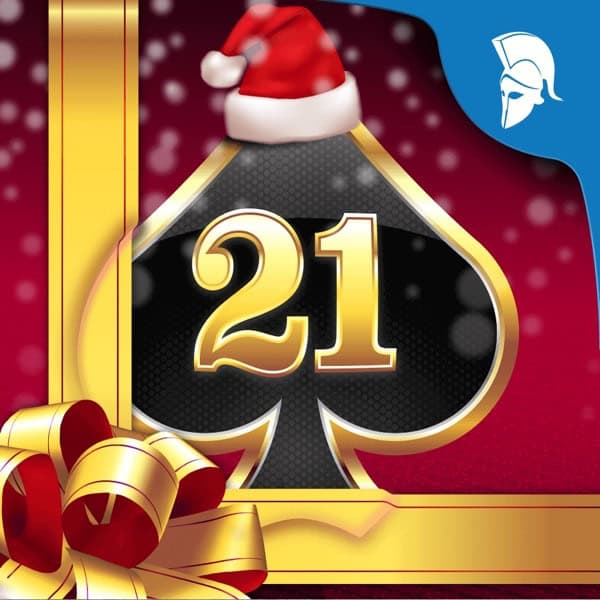 Let's check out Blackjack 21: Live Casino game by AbZorba Games Betriebsges. M.B.H. It is free to play casino games with lots of poker games that you can play on your iPhone, iPad, and iPod touch devices. This game is rated for users over 17 years old for its live gambling games. It allows users to interact with thousands of players all over the world.
It's like being in a real casino in Vegas. This game includes live chat options within the interface, allowing players to communicate with each other in real-time. It also integrates in-app purchasing options for a quick boost and accessing premium features within the game interface.
Important Features
Provides daily bonuses and rewards for all regular players.

Integrates easy sign-in facilities with native support for Facebook logins. Players can also access as guests without any registration process.

Includes leaderboards with players' details and a weekly reward system for the winners.

It offers regular tournaments and seven different casino settings that you can explore.

Players can create their profile page and use customizable avatars.
Pros: You can play the side bets to win tonnes of rewards and in-game resources. It offers superior graphics along with sophisticated in-game settings.
Cons: Some users faced communication issues while using chatbox.
7. Canasta – Online Multiplayer
---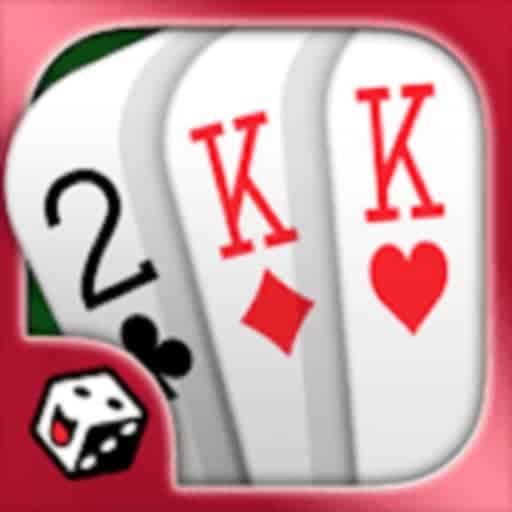 Canasta – Online Multiplayer by LITE Games GmbH is one of the most versatile card games for iOS/iPhone. This is rated for players over 4 years old and works flawlessly on iPads and iPod touch devices. You will like the online gameplay with real-time interaction with other players. It includes a variety of game modes while maintaining the classic style gameplay of true card games.
It is suitable for all types of players, whether new or experienced. It is free to play and features vivid leaderboards encompassing the whole world. You will have the opportunity to play in an ad-free environment with paid subscription packages.
Important Features
Includes comprehensive guides for coping with the rules of the game.

Offers high-quality graphics and smooth animations.

Players can tune up the difficulty level for companions and opponents.

Allows total customization of game design and rules.

Players can invite their friends and interact with each other without the game.

Offers highly responsive touch controls.
Pros: It includes a great reward system and lots of achievements to unlock. The best thing is you can seamlessly play in offline and online modes without any issues.
Cons: Some users did not like the single-player gameplay mode.
8. Riverboat Gambler
---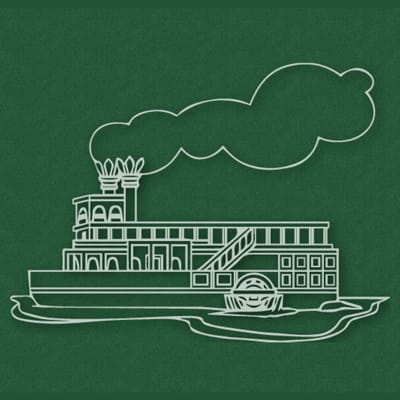 Riverboat Gambler is a highly optimized card game that you can play for free on iPhone, iPod, and other compatible Apple devices. This game is designed for iPads and works flawlessly on the iPhone while consuming very limited resources. The navigation system and touch controls are top-notch.
It includes around 43 types of casino games, including various poker games, and the list is always updating. Your cravings for blackjack games will be filled to the brim once you start playing them. This game provides the same experience that you can get by playing it live in real life with another player.
Important Features
The game interface is very welcoming and comprehensive to all kinds of players.

Includes all types of card games that are popular in casinos.

Offers very colorful graphics and realistic gameplay.

Offers daily rewards and bonuses, which gives a boost in the games.

Integrates detailed instructions for each game.

The game gets regular upgrades and improvements from the developers.
Pros: You can play it while remaining offline. Its realistic gameplay will make you more competitive in real-life game sessions.
Cons: Some users found minor system bugs in prolonged use.
9. Card Shark Solitaire
---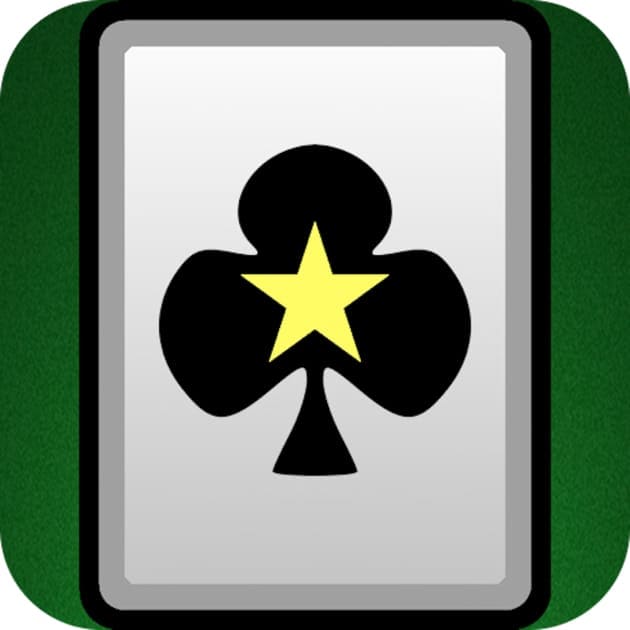 Easy 8 Software gives you Card Shark Solitaire, a free-to-play card game for iPhone. It is also compatible with iPad and iPod touch devices without any issue. This game does not put much stress on the device for its limited allocation of resources. So, users can play as much as they want. The gameplay is simple and familiar. The visual effects of the game make it more appealing. You will like its drag and drop style interface, which is great for people with relatively bulky fingers.
Important Features
Offers high-quality visual effects with smooth animations and 3D style presentation.

The game works flawlessly with super-fast loading speed.

Players can listen to music on music apps while they play.

It allows the players to undo or redo any turns.

Allows the players to customize the outlook of tables and backs of the cards.

Includes a variety of solitaire games, such as Draw Poker, Crazy Eights, FreeCell, and so on.
Pros: It supports a wide range of iOS devices. It is completely free to play and does not include any access restrictions.
Cons: Some players faced loading issues while playing for a long time.
10. iBridgePlus
---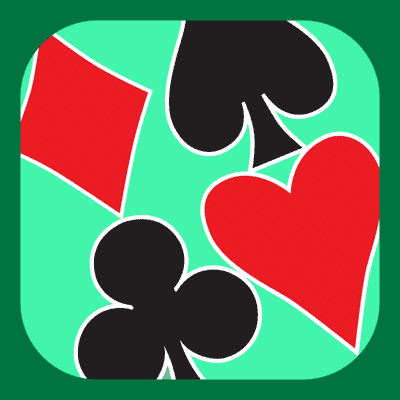 iBridgePlus by Breva Bridge Card Game Ltd is ready to play a bridge-style card game for iPad. It offers a free trial period that allows the users to see if they like the gameplay. This game requires subscriptions to access the complete package. It is designed for iPad but works flawlessly on all supported Apple devices.
It has a huge community of satisfied players all over the world. The gameplay is quite addictive, and we do not doubt that you will get this game on your iPhone after going through the following features.
Important Features
Offers a very smooth interface and an easy-to-understand bridge games platform.

Supports full-screen view on iPhone and iPad.

Accessible without any internet connection.

You play as the Southbridge while competing with the system as it poses as opponents from other bridges.

Offers comprehensive and interactive assistance called iBridgePlus Assist. This feature helps the new players to cope with the rules.

Supports Acol, SAYC, standard American and European bidding system, etc., according to the level of the players.
Pros: You will like the included guidelines and tutorials of the game. The gameplay is very smooth, with highly responsive touch controls.
Cons: Some users found the game too overwhelming for them.
Our Recommendation
---
You must see that we have listed a variant of card games for iOS. All these games come with very positive user compliments. Still, a wicked side has been found in some of the games, and I don't think that will bother you in any way. However, to try the real solitaire, you should go for Cribbage Classic or iBridgePlus. Plus, if you are a casino game lover, try Let It Be On or Riverboat Gambler. You should try Full Deck Solitaire if you are looking for a card game for Mac. And for your kids, I'll suggest Dream Island.
Finally, Insights
---
In the end, I would like to warn you that almost all these card games for iPhone and iPad are quite addictive. Make sure that you are not making it a habit and water your valuable time on it. However, it's time I should say goodbye. Soon I will come with something new. You can also suggest an iOS or macOS topic that we should review in the early future. Plus, you can share your experience of playing a game from the list. Thank you once again for staying with us.