Just changing the wallpapers may not bring a completely changed outlook for your device's display. Most of the time, we don't just like the stock icons of our device. Again, each smartphone brand contains different types of icons that vary in color, shape, and size. And you may not like them as well. If you are planning to give a complete change to your Android device outlook, I have a great idea to deal with the icon packs. Just try out the best icon packs for Android.
Best Icon Packs for Android Device
---
Basically, the icon packs refer to the collection of icons in one place. So, when you start using an icon pack, you'll have access to tons of icon sets, and you can just change it anytime you want, following the same way you generally change a wallpaper.
However, we got tons of icon packs on PlayStore, and some of them just amazed us with so many options. Here, we are going to share the particular 10 best icon packs for your Android device, and hopefully, you will select one to try having a glance over the features.
1. Delta – Icon Pack
---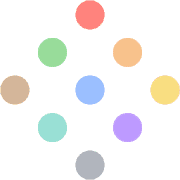 If the minimalistic design is what you prefer, then you should go for Delta Icon Pack. The pastel color and matted outlook of this app will definitely amaze you. Besides, it will provide you an updated styling and keep it familiar without changing the basic one. So, you don't have to waste your time remembering them from now on. However, let's see what's more it will provide.
Important Features
You will find up to 2000 icons that are specially handcrafted for your devices.

The app will support more than 20 launchers. And, it has got an awesome CandyBar Dashboard.

It allows you to create sector-based icons by yourself. You can even contribute to them if you wish.

For the wallpaper, you will get a lot of variety, including nature, satellite imagery, buildings, and more.

There are different icon sizes available for Android devices.
Pros: The app works incredibly with dark themes. Besides, it can replace stock Material Design style icons.
Cons: Some users complained that this pack does not include some popular apps.
2. Viral – Free Icon Pack
---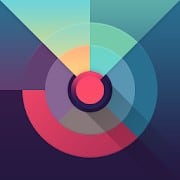 If the stock icons get blended in with your device wallpaper, and it just makes a mess on there, you don't need to be worried anymore. The icon pack, Viral, includes a lot of matches for you to apply. The icon pack has a look of pastel-painted artworks. Also, it complements the dark themes or wallpapers. It works with all the popular launchers like Nova, Atom, Go, Holo, etc. Besides, it comes without spending a penny.
Important Features
200 matching wallpapers are included with over 4,148 icon packs.

With this app, you can send icon requests with a single tap from the menu.

Here, you will get a dynamic calendar, and the icon will change every day.

You will find alternatives to the icons with new styles and colors.

If you are seeking any specific icon, you can search in this app and showcase them.
Pros: This pack includes Android O settings for shortcut styles. Moreover, you can alternate popular system styles with Samsung, Nexus, Asus, etc.
Cons: The list for the icon packs does not maintain alphabetical order.
3. CandyCons – Icon Pack
---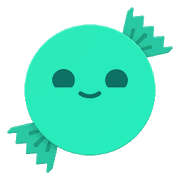 Next on our list of best Icon packs for Android, we have CandyCons, Icon Pack, which can be a perfect choice for those who love diversity. It follows Google's Material Design language and uses the material design color palette. The team paid attention to every single detail. This app keeps each app icon in its own unique shape. The shapes may be round, square, rectangular, or spheroid, etc.
Important Features
Over 1127 icons are available to apply, and they are free.

This app supports a lot of launchers, including Holo, Nova, Atom, and Go.

Some of the icons allow you to customize the color from a variation.

There are about 20 wallpapers that you can get along with the icon pack.

The app supports the Blueprint dashboard by Jahir Fiquitiva.

You will have a dynamic Google Calendar for supported launchers in this app.
Pros: CandyCons provides you Muzei Support. Additionally, all the icons are maintained with the highest definition for Android devices.
Cons: There are some complaints that the app does not theme all the icons.
4. Pixel pie icon pack – free pixel icon pack
---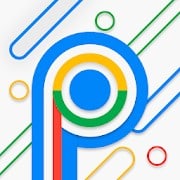 Get yourself ready to meet another icon app that includes a package of icons to change the whole outlook of your device. Well, this time, I have come with a Pixel pie icon pack. I must inform you that all the designs of these polished round icons are inspired by Flat Icon Design. However, this app icon has different shapes, sizes, bold colors, and linear design. To avoid any hassles, you must need a special launcher to work with this set of icons.
Important Features
There will be almost 10000 icons, and you can choose any of them to personalize your device screen.

For wallpapers, You need to open the icon pack app and then look at them in the Menu.

To replace any icon on the home screen, just press it for a while and tap to where you want to place it.

The icon app allows users to use a search bar to find alternate icons or just swipe to access several categories.

This icon pack goes with Apex Launcher that enables user settings on the home screen.
Pros: It also runs well POCO Launcher to apply customized wallpapers, themes, or animations. Moreover, the Microsoft Launcher here will surprise you with outstanding visual change and cut down the Battery drain.
Cons: Pixel pie icon pack does not take support from Pixel Launcher, Google Now Launcher.
5. Whicons – White Icon Pack
---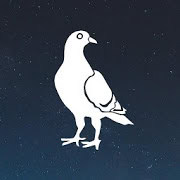 Whicons is a very competent icon pack developer, and you can choose from dozens of icon packs. It needs a custom launcher to put on the icons in your device. Undoubtedly, you can personalize your home screen with colorful, eye-catching wallpapers. You will also find Muzei support, and it offers live wallpaper and refreshes your home screen daily with fully different artwork. Want more to get impressed? Then the following features will assist you.
Important Features
Altogether you will find 6618 icons and cloud wallpapers.

The icon pack covers almost 28,680 apps without any trouble.

You will get Dynamic Calendar icon support with this icon pack.

The icon pack has multi Launcher support and ensures the best service with Nova, Evie, Smart, and Niagara Launcher.

It supports the ADW launcher, which is great for home screen customization. And Home Launcher offers 100 beautiful Android themes.

Whicons enables a dashboard app along with an icon request tool.
Pros: The icon pack does its job great with Solo Launcher, which boosts the device performance. Plus, Square Launcher helps horizontal and vertical scrolling and offers beautiful tile effects.
Cons: The Icon packs do not guarantee to work with other launchers.
6. H2O Free Icon Pack
---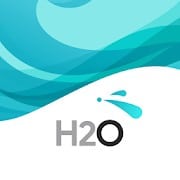 H2O Free Icon Pack is one of the best Icon packs for Android that can bring a marvelous change to your home screen. It offers a huge option of icon packs, and you can apply them using famous launchers. And each one will help create a dynamic, colorful, and unparalleled touch to the app icons. Moreover, there are two ways to use Launcher for icon packs. So, you can either apply straight from the icon packs or from launcher settings.
Important Features
This icon app includes almost 4430 handmade icons and requires a compatible launcher.

All the designs of the icons are inspired by Hydrogen OS icons and Oxygen OS.

The icon app supports Nova Launcher, which helps to balance features with customization. It also manages not to slow down the device's performance.

Also, it enables Apex launcher and helps to customize the home screen in grid size and multiple folder styles.

It lets you use the ASAP launcher though it doesn't help in customization rather, it ensures a clean interface and features several themes for icon packs.
Pros: H2O free icon packs permits to put on Smart Launcher for Android that enables a customizable app drawer. It helps to reach your favorite app within one hand. Furthermore, you will get a chance to use Holo Launcher, LG Home, Mini Launcher, Atom Launcher, S Launcher, Flick Launcher, and so on.
7. Icon Pack Studio – Make your own icon pack
---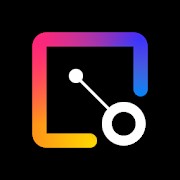 Nothing is better than having as many icons as you can for your device. And when you can make your icon pack by yourself, it will double the fun. However, Icon Pack Studio comes with an exceptional opportunity that lets you make your own icon pack. It can automatically pick a color from the wallpaper using color equalization. Also, you will get some material effects to apply. More and more icon packs will get uploaded regularly.
Important Features
This app initially offers thousands of icon packs that are specially designed by its community.

It has a powerful editor that will help you to create new icon packs according to your taste.

You can also change the shape of the icons, and you are free to move any element of your custom icon.

There are a bunch of filters for the icons, including light, shadow, bezels, texture, and more.

If you need, you can import and tweak any icon pack from your device.
Pros: With this Icon Pack Studio, you can change the appearance of any app on your device. Additionally, it works with almost any launcher.
Cons: You can not hand-pick the apps' icon you wish to edit.
8. SILHOUETTE Icon Pack
---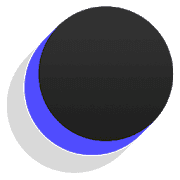 Packed with fairly decent icon sets, SILHOUETTE Icon Pack is another exceptional offering on our list of the best Icon packs for Android. Here, you will get sporting a dark glyph with a colored background, which will let you experience a floating feel. In fact, this app supports over 20 custom launchers. If you have any further queries, you can check the following feature for more details too.
Important Features
More than 820 beautifully designed icons are available. And, they are compatible with Quad HD.

Up to 13 high-quality wallpapers are cloud-stored in this app. Even, you will be able to mask the unthemed icons.

The app offers a slick material dashboard. It will provide dynamic calendar support.

You can quickly apply the icons for your default launcher.

When you are looking for any specific type of icon, you can simply search and preview them.
Pros: You will be able to donate icons to whomever you want. Plus, the app provides you Muzei Live Wallpaper compatibility.
Cons: There are some complaints that the icon pack is not big enough to get your notice on time.
Download
9. Flight Lite – Minimalist Icons (Free Version)
---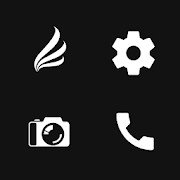 Flight Lite is another popular icon pack developer that includes a huge option to customize your home screen. The icon pack has indeed come with a very user-friendly interface and simple flat white icons. I must say that the clearness in the icons harmonizes with the screen so perfectly that you will hardly have any complaints about it. The app also helps to bring an excellent change with hand-picked wallpapers of skies, clouds and landscapes, and so on.
Important Features
The icon app offers more than 2500 flat white HD icons, and you will find almost 4,000 icons in the full version.

There will be more than 2,000 wallpapers, and you can download them through the cloud. Without any hassles, it lets you browse, save and view all the wallpapers here.

The icon pack includes XXXHDPI high definition icons with super large HD screens.

You will get an Analog clock widget that enables an integrated alarm clock.

Muzei support offers live rotating wallpapers, and it will bring an outstanding view with different works of art on the home screen.

The icon app needs a Third-party launcher to run this icon app, and you will be happy to know that Nova Launcher is compatible with Flight Lite.
Pros: You will find all the icons here in 192×192 format, and the size is quite visible for the users. Besides, Nova Launcher, the icon pack works with Microsoft Launcher, Poco Launcher, Next Launcher, Lucid Launcher, Holo Launcher, Smart Launcher, etc.
10. Moonshine – Icon Pack
---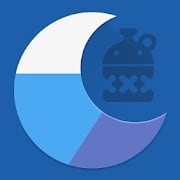 To give your device an outstanding look, Moonshine is undoubtedly the best one among other icon packs. Most of the Icon packs for Android come with flat, long shadows or the same theme. Whereas Moonshine can customize your home screen and gives a creative look rather than any imitative form. However, I must add that the icon pack works with a compatible Launcher like Nova, Solo, Atom Launcher, Apex, Aviate, Go Launcher, etc.
Important Features
To add any wallpaper, simply get in the app and tap to the wallpaper tab, and dozens of homemade wallpaper will appear.

This icon app offers almost 28 homemade wallpaper to give a marvelous look to your device.

It initially gives access to Material Design Dashboard App that provides emails, Analytical charts, chat components, etc.

You will find more than 925 vectors designed icons, and the icons are mostly in XXX-HDPI – 192×192 formats.

Here, the Action Launcher helps to move with the latest customization trend and lets you check the weather, calendar, and the next schedule of appointments.
Pros: Moonshine supports Muzei Wallpaper, where you will find all the unique live artworks. Plus, Moonshine works with KK Launcher, and you can customize the height of the dock, drawer settings, and the number of icon columns through it.
Our Recommendations
---
Did you check out the features given with the apps' names? If yes, you must get one to try already. I have indeed tried to collect all the essential details of the apps to give you a balanced idea that compares one with another.
However, in any case, you got confused with 10 compatible options, I can help you with my own preference as always. As we see, Whicons, Delta, and Pixel pie icon pack will provide the highest number of icons for you. But Viral, Delta, and CandyCons are the best Android icon packs, I think, because of their super-cool collection of icons.
Finally, Insights
---
So, we come to the very end of today, and it's time to say goodbye. Before that, let me remind you once again to let us know about the next category of apps you want us to review. Also, share your experience of using the icon pack you have selected for your Android device. And you know about any other icon packs better than these 10 apps, just let us know about them. We are always eager to learn about good apps. Well, that's the way you can initially support and encourage us to work hard. Thank you again for your support.