You probably hate it when you make hundreds of attempts to take a good photo, but it just does not come outright. What could be the problem? It could be the color or brightness, or orientation. But whatever the issue is, it can be solved with photo editing apps. These days most people use android phones. So photo apps can be really handy for them. So in this article, we talk about some of the best photo editing apps for Android.
Best Photo Editing Apps for Android 
---
When you have so many apps out there for photo editing, it is difficult for you to choose the best one. So here, we will talk about the top 20 best photo editing apps for Android, along with some best online photo editors as a bonus inclusion.
1. Photoshop Express
---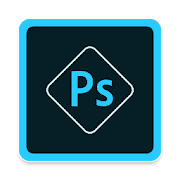 The first one on our list is Photoshop Express, one of Android's best photo editing apps. Its simple interface and features are surely one of the best photo apps(if not the best photo app for android users). It has all the basic features (like cropping, rotating, flipping photos, and resizing the image) and more. It's easy to use and free to download. Some of the features are accessible only if you sign in with an Adobe ID.
Features
Remove spots and dust from the pictures with one-touch

It has 15 borders and frames so that you can add a unique personal touch to the pictures.

You can easily add text or quotes to the image.

It has additional filters for fun.

You can reduce the fog and haze that some photos contain.
2. PicsArt Photo Studio
---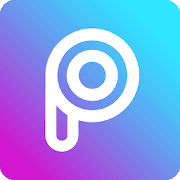 We are talking about this app because it is a complete app for photo editing. Without a doubt, it's one of the best free photo apps out there. This app is fun to use because of the collage maker, various tools, and camera PicsArt. And, of course, it is free to download. If you want the app's premium version, you can go for PicsArt Gold. It will cost you some money. But you will get access to awesome stickers, frames, fonts, and collages.
Features
Its collage maker will give you over 100 free templates.

The app has tools that can create cutouts, add text to the image, crop the image, stretch, clone, and adjust curves.

Cutout Tool allows you to make and share custom stickers.

PicsArt Draw has customizable brushes and great drawing tools.  

The PicsArt Camera will allow you to take photos with live effects.
3. PhotoDirector
---
PhotoDirector is one of the most user-friendly photo apps for Android. Its beautiful interface is user-friendly. So you can easily do your work. It has all the basic features of a normal photo app and more. It has an in-app camera so that you will be able to apply live photo effects. Also, you can edit your photos and share them instantly on social media.
Features
One of the best

photo apps for Android

is resizing photos, cropping, adding text, editing backgrounds, and brightening the images.

Apply photo effects wherever you want.

Adjust HDR effects to create awesome travel pictures.

Improve and adjust the color of your picture with color editing features

Photo retouch tools will allow you to create imaginative photo effects.
4. Snapseed
---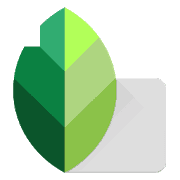 Snapseed is powerful, safe, and one of Android's best photo editing apps. It is free to download. Also, it's ad-free. It can be a good app for you because it has various filters to modify the image. Furthermore, it's ridiculously easy to use, and the tools it has will make your job easy.
Features
Tune the image with precise control.

Cropping and rotating the image, resizing fonts, and adding frames are so easy with this app.

Add an elegant Bokeh to your images.

You can add stylized text or even plain text. The choice is yours.

Adjust the color with various tools, and the possibility is endless.
5. AirBrush
---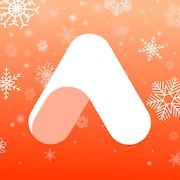 AirBrush photo app is packed with features and is a serious contender for Android to be the best photo app. Its user-friendly tools and awesome filters produce great editing results. That's the main reason why we have put this app on our list of the best photo editing apps for Android.
It is not your average photo editing app. Every feature it has will catch your attention. If you love to refine the pictures that have your face in them, it will be the perfect app for you.
Features
With this app, you can remove pimples and spots that are visible in the picture. With its blemish remover, you can eliminate them easily.

Easily whiten your teeth and make your skin perfect.

The "Blur" editing tool will allow you to retouch every picture so that you can give it more depth and make it cooler.

The app has real-time editing technology. Before taking a selfie, you can edit it with its tools.

Its beauty filters are designed to enhance the pictures so that they can be even more refined.
6. Toolwiz Photos – Pro Editor
---
With over 200+ awesome tools, Toolwiz Photos is a  great photo app that is really good at adding filters, adjusting saturation, and making awesome collages. In fact, it is one of the best photo editing apps for Android, and it is better than any other app out there. With all said and done, The most important thing about the app is that it is free to download, like all the previous apps that we have mentioned.
Features
It has many different filters, and every single of them is great.

Free to download and easy to use.

The interface is beautiful and stylish but surprisingly simple.

All the basic and advanced editing tools are included.
7. YouCam Perfect
---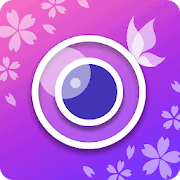 YouCam Perfect is surely one of the better free photo apps out there. It is a handy photo-editing app where you can easily edit pictures within seconds. You can edit your pictures, beautify them, and add frames & collages with a complete toolkit set. Needless to say that the app is free to download.
Features
Do whatever you want with the photo. You can blur the background, blur the picture, resize it, crop and rotate it, and many more.  

Make your photos beautiful by reshaping your face, smoothing your skin, and adding contours. Also, the "Eye Bag Remover" will diminish the dark spot under the eye circles.

The object removal tool will give you boundless options. You can remove the background or anything that does not go with the photo.

The "smile" feature will allow you to add a beautiful smile to any snap.

The "Magic brush" can add awesome stickers to your pictures.
8. Pixlr 
---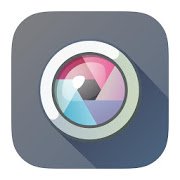 Formerly known as Pixlr Express, Pixlr is one of Android's popular photo editing apps. With a great interface and dynamic features, this app is here to be the best photo app for Android — the great thing about this app is that it has useful features. There are times when apps have features that are not useful by any means. Fortunately for you, that is something you will not face with this app.
Features
There is a "color splash" if you want to focus on one color. Also, with "Focal Blur,"  you can add impact.

You can have so many options when it comes to adding effects.

You can keep track of the effects that you like. It's easy to do because of the favorite button.

Resizing your image with this app is ridiculously easy.

Add captions or text to your image. There are different types of fonts.

You can easily share your pictures with your friends through social media like Instagram, Twitter, or Facebook.
9. Photo Lab
---
If you want your picture to stand out, then Photo Lab can help you out. It is also one of the best photo editing apps for Android, and it makes your photos unique and special. With a collection of almost 900 different effects, Photo Lab can easily be on our list of the best photography apps for Android. All the basic tools for photo editing are there. So you don't have to worry about that.
Features
Choose the best frame from this app. You can choose any frame that the app provides.

With the "face photo montage" feature, you can easily swap your face and turn it into something else.

Use different photo filters like black&white, oil painting, neon glow, and many more.

The interface is simple and intuitive. So it's easy for you to learn how the app works.

The photo effects are so realistic and beautiful that you will use the app over and over again.
10. VSCO Cam
---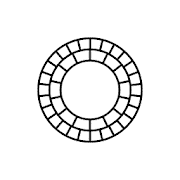 Even though it started as a paid app, VSCO Cam is now completely free. The filters it has been better than a lot of filters from other apps. Some filters will cost you some money. But they are worth it. One of the reasons we recommend this app is that this app has many tools to make your picture beautiful.
Features
Edit your image with awesome presets.

Coping with the app is not too difficult as the interface is user-friendly.

Get the  VSCO X Membership to get more presets and tools.

It includes brightness, contrast, tint, crop, shadows, rotation, sharpness, saturation, and highlights. These tools are enough even for a professional.
11. Flickr
---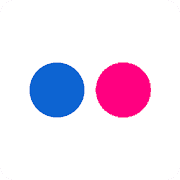 The thing about Flickr is that it's not only one of the best photo editing apps for Android, but it is also good for uploading, organizing, and sharing your pictures from any device. So the app is as dynamic as it gets. The advanced tools it has will surely help you with your editing.
Features
upload all of your pictures and store them in the Flickr camera roll.

Tweak your photos by adding fun filters and frames.

It offers a wide range of tools. So you can crop the images, rotate them, and reshape them completely.

Simple and easy-to-use interface.

Easy to organize your photo in the app.
12. Google Photos
---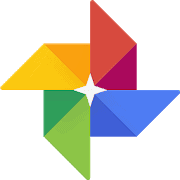 Google Photos is a good app for photographers. It is an awesome photo gallery from Google. If you are a photographer, this little app here will help you to be organized. With unlimited storage and advanced photo editing tools, this app is surely one of the best photography apps for Android. On top of everything, it's free to download.
Features
You can get automatically created collages, animations, and movies from the pictures. Or, if you want, you can easily create them by yourself.

With its advanced and powerful editing tools, you can unleash your creativity.

Have fun with the unlimited storage that the app offers.

Share your pictures instantly with any phone number or email (right from this app).

Your phone storage is no longer an issue, as your pictures are safely backed up.
13. TouchRetouch
---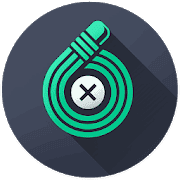 Compared to other photo apps we have mentioned, the TouchRetouch app here is a bit different. It will not let you make major changes, but it will let you remove small things that make an image unattractive. But the thing is that it is really good at removing minor imperfections. This is why we have put this app on our list. Keep in mind that it is not free. You need to spend some money.
Features
Make unwanted things disappear by marking them with Blemish Remover.

Remove pimples to make your face beautiful.

Ridiculously easy to use. You can learn to use it very quickly.

It makes your photos beautiful by removing objects that spoil your pictures.
14. Cymera
---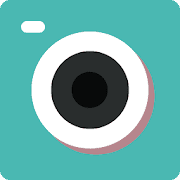 Cymera is not just another selfie camera App that you can download for free, it is one of the best photo editing apps for Android. You can do more than that. It has a beautiful camera, awesome filters, stickers, and advanced editing tools. With all said and done, it is one of the most popular free photo apps out there.
Features
Exclusive tools for skin makeup. Remove wrinkles and face pimples, and dark spots with these tools.

Awesome beauty filters, along with makeup effects.

7 different camera lenses. Also, the silent mode is a nice feature. You shoot a photo without disturbing others.

Fast editing tools(brightness, contrast, mosaic, crop, rotate ) are available.

Share your own pictures on your own social media channel.
15. PhotoGrid
---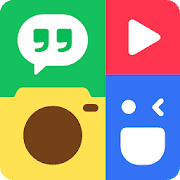 This is a free photo app that offers so many things at once. With PhotoGrid, you can remix your photos and share your pictures on various social platforms. But it is just the beginning. You can add filters, tweak the colors, and make it awesome by adding stickers. All in all, it is an app that will give you everything you want.
Features
Has over 300  collage templates. Customize templates in a way that suits you.

Add unique stickers, backgrounds, graffiti, and texts. Also, you can easily adjust your picture's contrast,  brightness, and layout.

The newest facial recognition tech will help you to soften wrinkles and remove blemishes. You can do these things instantly with just a tap.

All the basic editing tools are available.

Over 200 filters (including retro, landscape, halo, and glowing) can be attached to your photo.  Plus, the app has more than two hundred varieties of backgrounds.
16. Fotor Photo Editor
---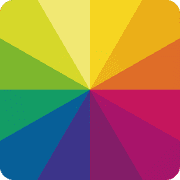 Fotor is one of the best photo editing apps for Android. But it does not stop there.  It is an image licensing platform where photographers(both amateurs and professionals) can monetize their pictures. So it's doing two things at once. Let's talk a little bit about the licensing part. You can License your pictures to PxBee. It is a photo marketplace that connects the community of Fotor.
Features
A massive range of effects and filters can be added.

Stickers, borders, frames,  and fonts will help you to get an awesome design.

Various collage template styles will turn your image into a piece of art.

Convenient app with a great interface.

Free to download.
17. Retrica
---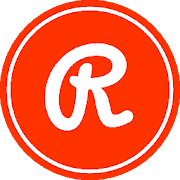 One of the best photography apps for Android, Retrica has all the features it needs to be on our list. With its efficient tools, the app is good for taking selfies, personalizing pictures, and sharing them with your friends. Unleash some of the most mesmerizing filters and make your photos beautiful.
Features
The app offers more than 100 filters for you. Choose any one of them.

Take multiple pictures and turn them into a collage instantly.

It has over 100 stickers to edit your photos. You can also make your videos pop up and do all the crazy things you want.

Upload your selfies to Facebook, Instagram, Twitter,  and more.

It offers a million ways to tweak your selfies.
18. BeautyPlus
---
When you hear the name, you can guess that the app can surely beautify your face. BeautyPlus have edited countless selfies up to this day. There is a reason why this app is good at its job. The developer has worked with real makeup artists and photographers to develop an editing app. It is why this app is unique in every way. So we did not hesitate to put this app among Android's best photo editing apps.
Features
Beauty cameras can add a radiant complexion so that your selfies become perfect.

Remove pimples with the blemish remover.

Make your eyes perfect by erasing the dark circle under your eyes. You can do it easily with its tools.

Beauty editor with teeth whitening will make your smile beautiful.

Edit your photos by cropping them, resizing them, and rotating them. Also, add filters and have unlimited fun.
19. Camera360
---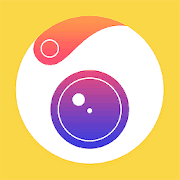 Camera 360 is another one of the best photo editing apps for Android, with a reasonably user-friendly interface that will make you feel beautiful with its unique beauty camera. Also, operating it is not that difficult. But above all, it offers you everything you need and more.
Features
3D Funny Stickers will make creative and funny pictures.

With over 100 exquisite filters, you can do whatever you like

It offers so many stickers, and you can use any of them.

The real-time makeup beauty camera can give you what you need.  From your eyes to your lips, it will make everything perfect.

The interface is visually pleasing.
20. PicLab
---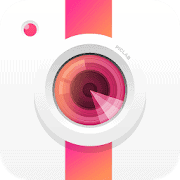 The last app we will talk about is PicLab. Like the previous apps we have discussed, this one is also dynamic, convenient, and offers many features. What can you do with it, and what does it offer? In a nutshell, it offers everything you need.
Features
Add beautiful typography. Choose from a massive set of beautiful text fonts and add them to your pictures. Furthermore, adjust text opacity easily.

Apply some of the most beautiful filters that you can find.

 Drawing tools allow you to draw some notes or captions on your pictures.

You can easily adjust the images' brightness, contrast, saturation, blur, and exposure.

Use some of the most stunning stickers and have fun.
Best Online Photo Editors [Bonus Included]
---
We all edit out photos before sharing or uploading them for any purpose, usually with photo editing apps. Almost all the images need editing. Photography is an art, and photo editing is another category of art. If the editing is not good, then the photo may get spoiled or not attain the standard people look for.
For editing purposes, we all use some apps. But, one app may not always fulfill all your demands. To satisfy your requirements, you need many apps at the same time. However, you can do it with an online photo editor.
I shall highlight some good online photo editors to ease up your photo editing. These will help you in both editing for developing your photography and photo enhancement for uploading to social media. These were chosen after analyzing the popularity, features, usability, etc. I hope you will like them along with the above-mentioned standalone Android Photo Editors.
1. Free Online Photo Editor
---
The name itself says about it. This free online editor has a great option for editing your photographs. This site is straightforward for editing purposes. You can do all your basic-level photo editing with this site.
The page setup and layout are straightforward and easy to understand. You will get everything you need for photo editing in a concise place. This page contains ads, but these ads will never bother you while editing. With its all setup and output, this is one of the best online photo editors.
Important Features
Easy browsing.

Browse from the URL.

Can upload and edit direct selfies with the device.

Provision of the blank image.

You can convert it to any format.

Different categories of clipart are available.

All basic editing, like crop, resize, flip, rotate, brightness, etc., are within one option.

Different types of preset enhancers with customization options.

An extensive collection of filters, effects, borders, and colors are available.
2. Befunky Online Photo Editor
---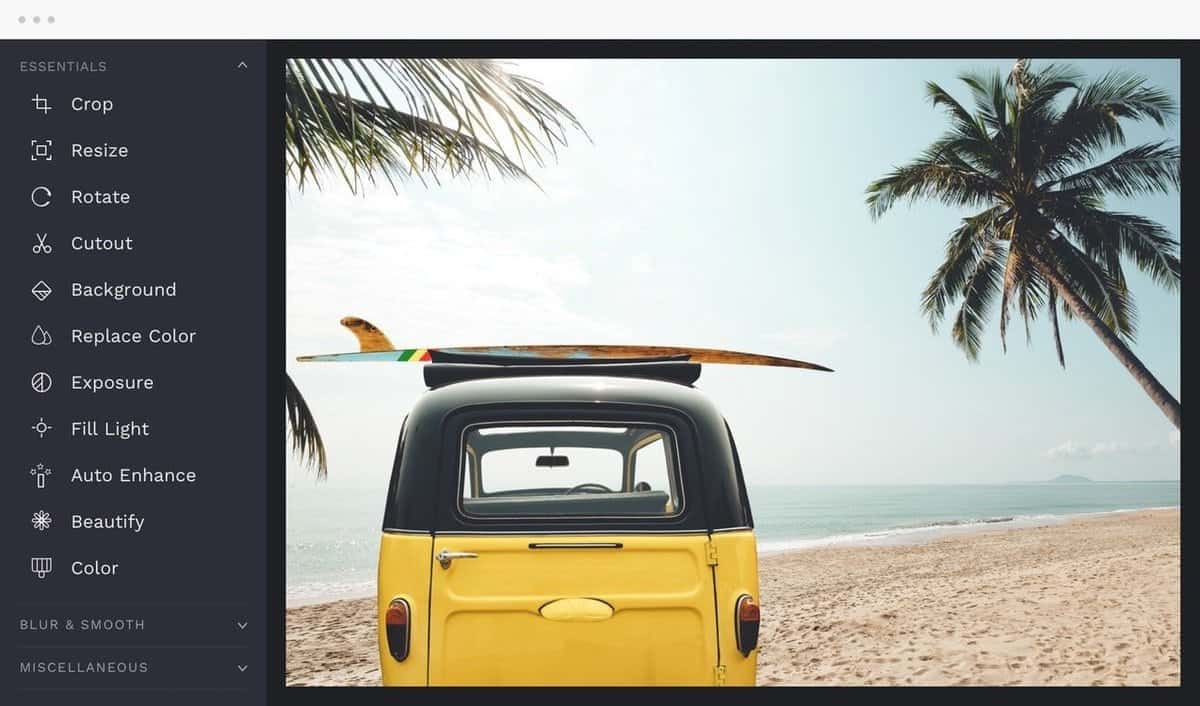 Befunky gives you a fascinating way of editing photos with fun. You can edit your pictures with hundreds of amazing effects very quickly. This site has taken photo editing to a new artistic level with its powerful way of editing. Editing has become very easy with its excellent tools. You will get enough flexibility in editing. There are many options on the site to give you comfortable editing with outstanding output.
Important Features
Browsing can be done from the device, google drive, Facebook, Dropbox, or Webcam.

You can save your output on the device, google drive, Facebook, Twitter, and so on.

General and usual editings are in a single option.

With the touch-up option, you can make your skin perfect by removing wrinkles from the face, fixing a blemish, and using bronzer, blush, flashpot, and clone tools.

Eyes can be decorated with Mascara, Eye Color, Eye brightener, Eyebrows pencils, fix red-eye tools.

You can whiten your teeth and add lipstick.

You can change hair color and use Reshape, Pint brush, and Slimming tools in the' miscellaneous' option.

There are more than 30 default effects.

Around ten artistic effects give a new dimension to the photo.

Around 15 different frames are available.

A vast number of badges are available to add to the photo.

Sixteen different overlays are available.

You can add text and texture to your photo.

The app also allows you to make collages and designs.
3. Pizap
---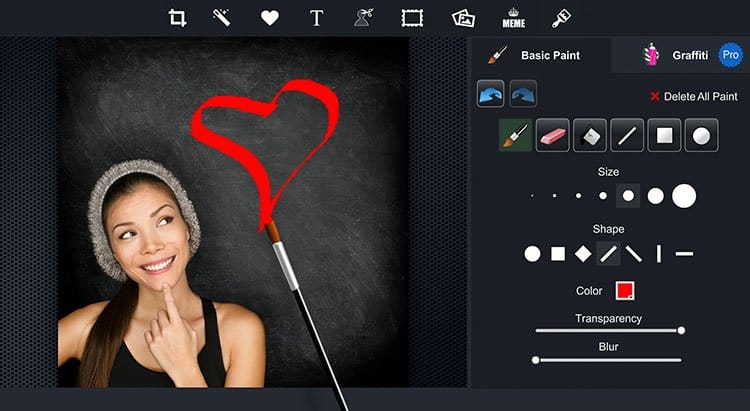 This is an all-in-one photo editor that provides many additional basic editing options. With the Pizap, you can now bring your imagination into photo reality. This site has a user of over 50 million with a vast collection of fonts, filters, stickers, and more—no need to be an expert on Photoshop to use Pizap as the functions are too user-friendly. Besides basic editing, you will get enormous options for making stunning photos.
Important Features
Necessary edits that people usually search for sharing on social media are available here.

It has more than 100 unique filters to decorate your images artistically.

You can upload photos from your device or many other places on the internet.

A vast volume of stickers is available.

There are numerous fonts to add text to your photo.

The smooth and fantastic cut-out tool will help you replace or place anything from or on your photo.

The outstanding frames will make your simple ash photo a unique one.

Now you can make funny memes easily with the pizza meme tool.

Do you want to add paint? The paint tools are there to fulfill your desire.

Once you have finished your editing, you can quickly save and share your photos on devices and social media.

The clone tools will help to allow you to replace any element with anything within the photo.

Remove the wrinkles and age marks from the photo with the Touch-Up tools.
4. Fotor
---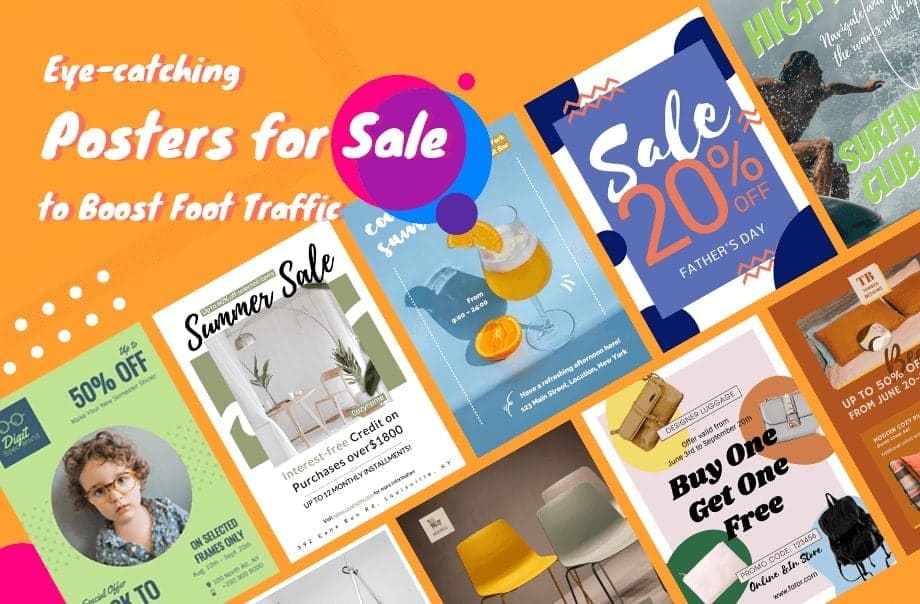 This is a revolutionary photo editor, collage maker, and design maker website. This editor is outstanding for users with different languages as it covers all the main words around the world. You can have a personal account here for doing your editing and keeping your work safe. Fotor helps you to make your imagination photo and design with few clicks. More than 300 million people are using this site to get stunning photo edits.
Important Features
A vast collection of templates for your design.

Stickers and clip art to make your photos more interesting.

Graphic design, Photo Montage, and Background tools are under the Design option.

Basic editing with 1 Tap Enhance option and Background remover tools.

Many photo effects, including AI (Artificial Intelligence) effects.

Enhancing the beauty of the face by removing the problem of face and age marks.

Different collage-making tools with additional Photo Stitching options.

HDR option.

Adding text, Frames, and banner maker.

A photo can be edited after uploading it from a device or any link.
5. Pic Monkey Online Photo Editor
---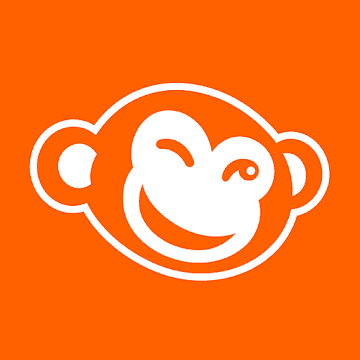 Pick Monkey is another best online photo editors with all the essential tools to make a picture look amazing. Besides the standard editing tools, this editor contains many extraordinary and great functional tools. The editor is very user-friendly to navigate. You can initiate a free trial for seven days and buy the Basic, Pro, and Team offer different features and prices. You can choose a plan which fits you.
Important Features
Photo editing with dozens of effects and filters.

Add and modify text.

Design business cards, different ads, and logos.

Add text, graphics, watermarks, and design announcements, invitation cards, and postcards.

Use more than 2,400 customizable templates.

More than 70 blank pre-set canvases.

You can create multi-photo designs.

Change the color of the eye, whiten teeth, and remove wrinkles with dozens of Touch Up enhancement tools.

All changes will be saved as you progress.

You can access both from desktop and mobile.
6. Editor.Pho.to
---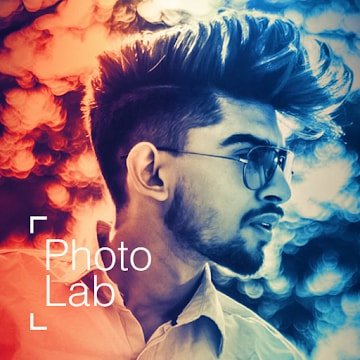 Editor.Pho.to is a free website that helps you to edit your photo without having complicated interfaces. You can very smoothly and effectively edit your pictures without facing any problems on this website. The basic operations you often need, like cropping and rotating, are made very easy to use, intuitive, and fast. You can also use many filters and other effects on your photo to make it great. Let's see the features.
Important Features
There are more than 600 creative photo frames, effects, and filters.

A fully automatic face retouch tool.

More than 40 stylish photo effects for face retouch.

Photo enhancement with a single click.

Solving the common digital problem of photos with a single click.

Upload a portrait and convert it into a cartoon character or animated gif.

Design and create different cards.

Provision of making avatars.

Select photos from disk, device storage, URL, or social media.
7. Ipiccy
---
Ipiccy gives you everything to make your photo awesome. Edit photos, make a collage, and create a design with Ipiccy online photo editor. It has many powerful and accessible tools for editing your photo. You can make a stunning photo collage with the natural means of the Ipiccy photo editor. Besides editing photos, you can create awesome designs with this website. The editor is straightforward to use due to its simple and effective navigation system.
Important Features
You can open an image from the device, webpage, or webcam.

The primary editor covers all the essential and additional tools you may need.

Photo enhancing is super easy.

There are a lot of filters.

You can use more than 50 effects.

Around 25 tools for face touch up.

You can add layers to your photo for editing.

You can work on the background of the photo as well.

Add paint effect to your photo with different tools.

Around 15 stunning frames.

More than ten texture customizable effects.

You can check the before and after effects at any time you want.
8. Canva
---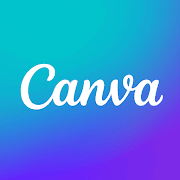 If you want to do some excellent photo editing within a short time and in a straightforward way, then your choice must be Canva. This is a straightforward and simple photo editor. You can do all your basic editing with its straightforward and user-friendly navigation.
The impressive features of Canva also allow you to create stunning designs within a short time. You can use the best graphics, photos, and fonts by merely searching and dropping them on your subject photo by dragging.
Important Features
Fifteen different stunning filters.

Comfortable brightness, saturation, and contrast adjusting tools.

Simple cropping tools with different and customizable framing ratios.'

Resizing tools and maintaining the ratio by locking the ratio.

Rotating and Flipping tools.

Speech bubble maker.

A delicate fade effect with Transparency tools.

Easy photo enhancer tools.

Blurring photos with Blur Slider tools.

Design Grid tools for stunning designs with photos.

Add different frames from the vast collection of frames.

Web designing with Web wireframe tools.

Sticker and badge tools.

Texture effect tools with a massive collection from the vast library of Canva.
9. Pixlr Editor
---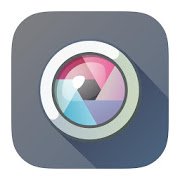 Pixlr is a great photo editor available online, taking you to the advanced level of editing with its numerous tools. Though it has a variety of editing tools, it has no complications to use. You can use everything without having advanced knowledge of editing. Start your editing by uploading a photo from a device, computer, or website with a URL. The good thing is that you can do all your editing free of cost.   
Important Features
Add, delete, or modify different layers in the layer panel.

Check your history of editing, and do and undo anything with the History Panel.

Wand Tools to select all the shapes automatically for editing, cutting, etc.

Gradient Tool for background effect.

Cloning tools for easily replacing and cloning anything on the frame.

Blur, Sharpen, Smudge, Sponge, Dodge, Burn, Spot Heal, Bloat, and Pinch Tools.

Colorpicker and Hand tools.

Zoom-in-out option for better and more precious editing.

Free Vector, Font, and Graphic Editor.
10. Photo Mania
---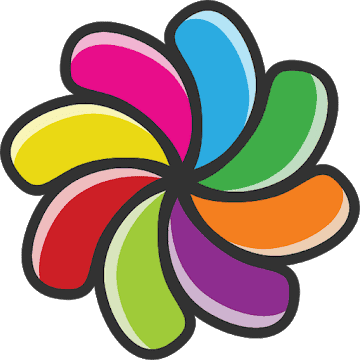 Photo Mania is for those who often share their photos on social media because the editing in this online photo editor is suitable for uploading to social media. The site is rich with many tools and facilities which are very simple to use, and anyone can use it without having advanced editing sense. You can convert your photo to any situation like fun, romance, artistic, etc.
Important Features
Uploads from the device or Facebook.

More than 40 stunning photo filters.

More than 20 Sketch effects.

Around ten artistic effects, with a vast collection of each of them.

12+ Fun effects with multiple in each of them.

Lots of e-cards create preset effects.

Special Valentine effects.

Just click and edit; no adjustment.

Directly share your photo.
How To Choose The Best Photo Editing Apps
---
Choosing the right photo editing apps for Android can seem a bit daunting. There is a wide array of options out there, but which do you choose? Don't be so confused because I am here to help you out. When choosing a photo editing app comes into question, you have to consider some key points as per your requirements and the system; on top of that, you want to run the photo editor.
I have included all the things you might need to consider while choosing the right photo editing apps for the Android system. Now, Let's consider some of the points before deciding what photo editing apps to choose.
1. Check the Tech Requirements
---
Ensure your devices have the power and ability to run your image editor. Photoshop and Lightroom, among others, are very memory intensive and can grind an underpowered system to a complete halt. Also, check that your GPU can handle your image editor's requirements. Check the minimum specifications required for an image editor before you buy or download it.
2. Estimate Your Budget
---
How much are you willing to spend? There are basically three options to suit all budgets: free, mid-range, and high-priced photo editing apps. You cannot expect a free photo editor to have all the features of priced ones, but it depends on what you want to use it for.
Some editors have two different versions – the free or cheap one and an upgrade you pay for. The upgrades have more features, but you should consider whether it's worth it for you to upgrade first.
There are many free photo editors out there in abundance, and some are online-based, so you don't have to download and run them from your computer. However, free image editors are often very basic in the tools they offer. Many of them don't use layers, so any editing you do is destructive – it makes the changes on the original image instead of on a separate layer.
Some of the free editors also have restrictions that can be removed with additional payment. A few free editors will only let you export your files at a low resolution unless you buy an upgrade. While this may be fine if you just want photos to put on social media, it won't do if you want to make decent prints.
Mid-Priced Photo Editing Apps
Mid-priced photo editing apps will give you a lot more than the free versions. They aimed at hobbyists wanting to improve their photos for social media but have the tools pro photographers are looking for.
Usually, you can expect non-destructive editing and some professional photo retouching tools such as selections, layer masks, and brushes. Some of them have different workspaces for specific types of images, such as black and white, portrait, and landscape, with a set of handy tools for each type.
In general, they are a good place for a beginner to start, as some of them are very user-friendly, and more intermediate users will still find them powerful enough for their needs.
High-Priced Photo Editing Apps
There aren't many top-end photo editors out there, probably because Photoshop and Lightroom are very hard to beat for professional results. With high-priced apps, you get more professional tools and features than mid-priced and free ones, but you have to consider whether you will use them enough to justify the cost.
4. Does these Apps Support Plugins?
---
Third-party plugins are useful additions to have. You can get specific plugins for different jobs that are often far better than the host program; that is why the editor's ability to support plugins is important. There are many different plugins available: for selecting and masking areas of your images, for digital noise removal, for creative effects, for black and white editing, etc.
5. How Easy is it to Use?
---
You don't want to spend money on an image editor just to find it too hard to do anything with. Generally, the more powerful and feature-rich editors will take more time to master than the simpler ones. There are plenty of online tutorials about image editing, so it's not hard to find help and inspiration.
6. Does it Support RAW Conversion?
---
If you have a DSLR and you shoot only in JPEG, I would advise using RAW format instead. When you shoot JPEG, your camera only captures a fraction of the image data available because it has to compress it to a small-sized JPEG. It also applies its own sharpening, saturation, and contrast adjustments to the image.
The RAW file format is uncompressed, and the camera does not apply alterations to it. It has the edge over JPEG because all the colors and tones are captured. However, you cannot open a RAW file on your devices the way you can with a JPEG. To see them, you need a RAW converter.
7. Try Before You Buy
---
Many photo editing app companies allow you free trials or in-app purchases of their products, which is a useful way to see if it's suitable for your needs before committing to buying them. The length of time the free trials last do vary, so it's worth doing some research on it. Of course, if you get a free image editor, you have nothing to lose!
8. Important Tip: Calibrate Your Monitor
---
To get the best out of your images, you need to ensure your device is showing true color and brightness, or your photos may look radically different when you view them on another screen.
The most thorough way to calibrate is by using a screen calibration device, which checks your screen and applies adjustments to optimize the colors, contrasts, etc. They can be quite expensive to buy, but they are a worthwhile investment if you are serious about your photography.
Final Thought
---
These are some of the best photo editing apps for Android that we recommend for you with all said and done. All of them offer features that you will like. Choose the one that suits you.
Most of the apps or online photo editors that we have recommended are here for a reason. Some of us are interested in taking photographs of nature, and some of us are interested in a self-portrait and then uploading them to social media.
Before uploading them, we always try to touch up with some editors. We don't become satisfied with one single photo editor. Here, our editorial team has reviewed online photo editors and standalone apps for Android that shall help you fulfill all your demands, either with or without downloading any apps and taking some space from your device. I hope you will enjoy these.
Now I think you know what to know before choosing the right photo editing software for your needs. Did we miss any important tips on this list? If so, let us know in the comment section. And don't forget to share this content with your friends and family on the social network.