Gaming has become an integral part of our daily life to give us a break from the pressuring life. There are many popular games that can easily take our attention away, and we become so engaged with gameplay that time just flies just like that. Simulation games for PC are still in the first position since people got their hands on a simulation game for the first time. Unlike other games, you will feel as if you are just not playing but doing the actual task yourself. 
Go through this article to get the most popular simulation games you can play right now on your Windows or Mac devices. But please be advised that these games are so great that be careful and do not fall in the trap of this time killing machine. You will end up wasting a lot of time if you cannot turn yourself away at the right time.
Best Simulation Games For PC
---
If you have ever wondered how you will feel while driving a bus or a ship, or have ever imagined to become a pilot and fly with your aircraft, then you are at the right place. I am going to represent the most exciting simulation games for PC that will give you the ultimate excitement and combine the real-life thrill with the glory of achievement.
1. Microsoft Flight Simulator
---
To initiate the list of the best simulation games for PC, I am going to discuss the best flight simulation game that you should play right now. You will get so much excitement that you will never find anything to complain about it. This game has set a remarkable example of how a simulation game should be in this modern time.
Besides, you will get to experience airplanes, high-tech aircraft, wide-body jets equipped with stunning detail. It is a next-generation game and played by a massive number of people all around the world.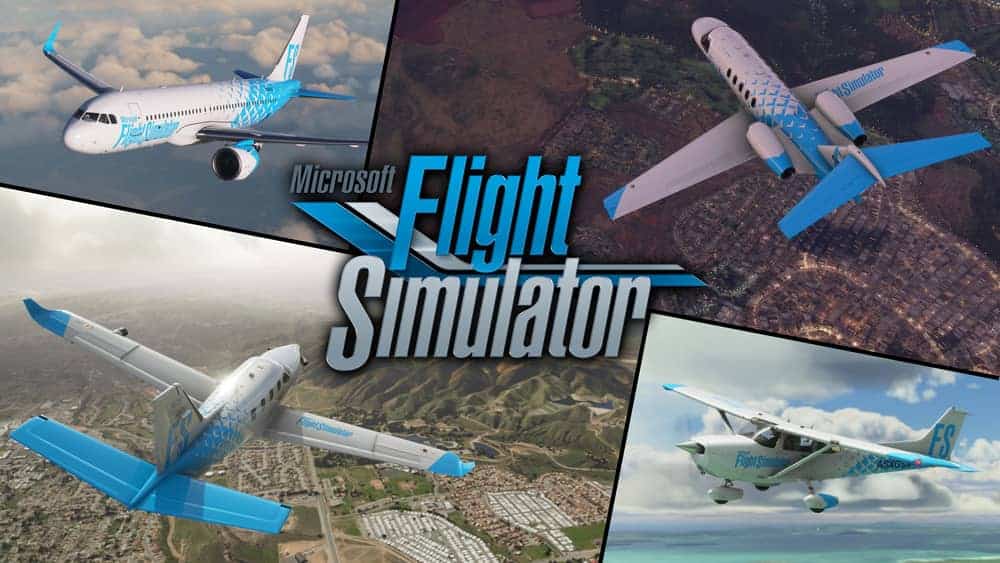 Important Features
You will easily notice the support from Microsoft imagery and cloud computing that have successfully produced the jaw-dropping real-world scenario. 

Players can feel of jumping from the plane and enjoy the taste of freedom fly.

Displays data in real-time and matches the current location accurately. 

There is a feature called "Travel To" which will easily allow you to travel from the source to the destination. 

Comes with high-functional customizability, and you can easily upgrade your planes and aircraft. 

As soon as you start playing the game, you will be amazed to see their dedication towards the ultimate simulation experience. 
Pros: This game will enable you to fly anywhere in the world, while the high-configurable controlling system will take you to the next stage of simulation gaming. 
Cons: Even if you have powerful hardware, you will notice some performance issues, and the game takes a lot of time for the initial load. 
2. War Thunder
---
If you are looking for a free game under the popular simulation franchise, then War Thunder is the game you can definitely check out. Alongside PC, you can play things on PS4/PS5 and XBOX series as well. Unlike the previous game, War Thunder surprisingly loads faster while the fluid gameplay experiences no bugs at all. This is a massively multiplayer online game and easy to set up. You can start having fun, and even on the low hardware, you can smoothly play this game.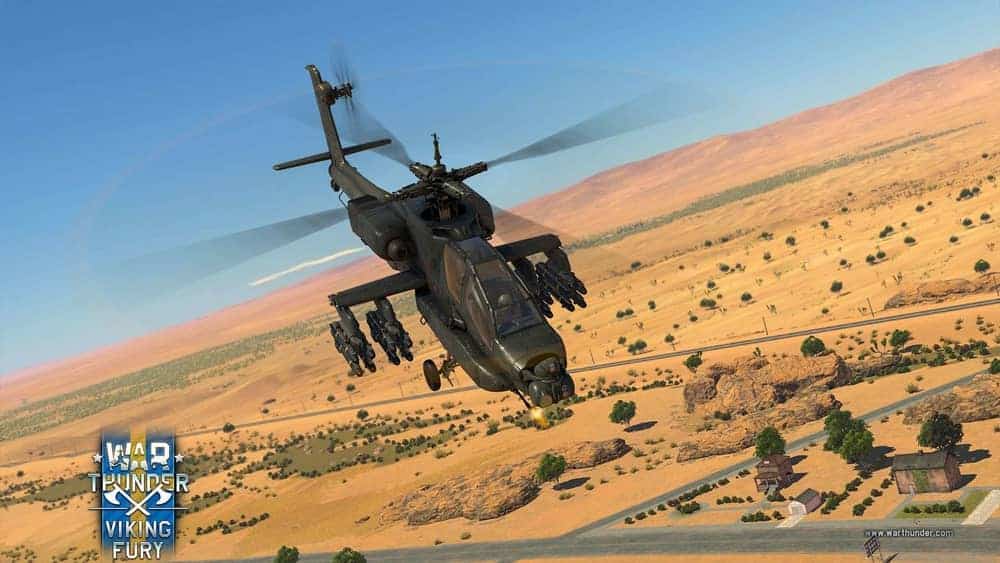 Important Features
It is a great game that comes with beautiful and modern graphics. You will find great landscapes that are accompanied by authentic music.

 

You will find more than ten gaming modes, and the large-scale PvPbattles are decorated with beautiful orchestral music. 

The games feature so many events that you will stop counting, and the historic single-player missions are also there. 

Renders the scenario of not a battleground but also the naval and air armies are portrayed well. 

You can easily consider this as one of the most destructive vehicular combat game. 

Features more than a hundred large scale locations and world war theatres starting from World War II. 
Pros: The number of different types of vehicles is just unbelievable and goes up to 1000. You will find all types of transports, including aircraft, ships, and ground vehicles. 
Cons: There are some issues with the game design as you will find grasses blocking your view, and you will not be able to see your enemies. 
3. Elite: Dangerous
---
This is an excellent game under flight simulation games for PC that will take you back to the thirty-fourth century. You will have to play the role of a pilot who is taking his shape anywhere in the space to earn money.
Elite Dangerous is the follow up of the successful Elite Classic. The game will progress based on the decision you are going to make right after you start your journey. You will be on your own with only a handful of equipment and a tank full of fuel.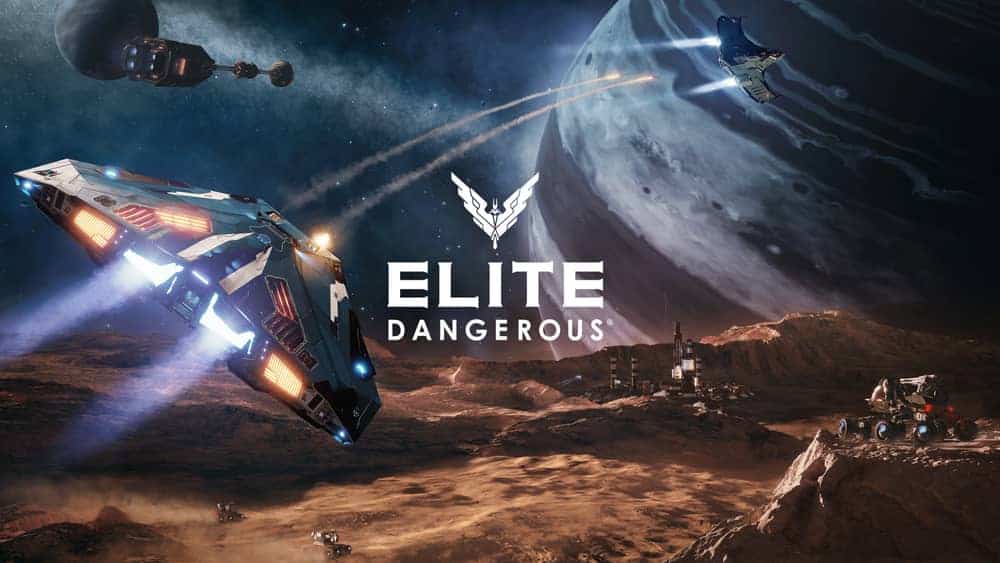 Important Features
You will have to encounter online players to remain alive in the open-ended universe. 

Players will have full control over the actions, goals, and destinations. 

Unlike other simulator games, it features a great story and 400 400 billion star systems. 

Will allows you to play as a solo player, and if you want to make factions, you can team up with other star travelers. 

If Elite is the first flight simulator you are playing, you can expect to pass hard times with the controlling. 

You will also get the taste of politics and economics as the government will incorporate crackdowns and pirates to raid.
Cons: The game does not work well with VR. Besides, although there are limitless ambition and scope, nothing is accessible. 
4. World of Warships
---
If you have ever wondered how you will feel if you take part in a ship battle, then you can try this game on your computer. It is a unique game that allows players to control ships to take down opponents in sea battles. You will be able to play on a wide array of locations while a variety of ship models is also available. The gameplay is smooth and intended to render a full simulation experience by any means.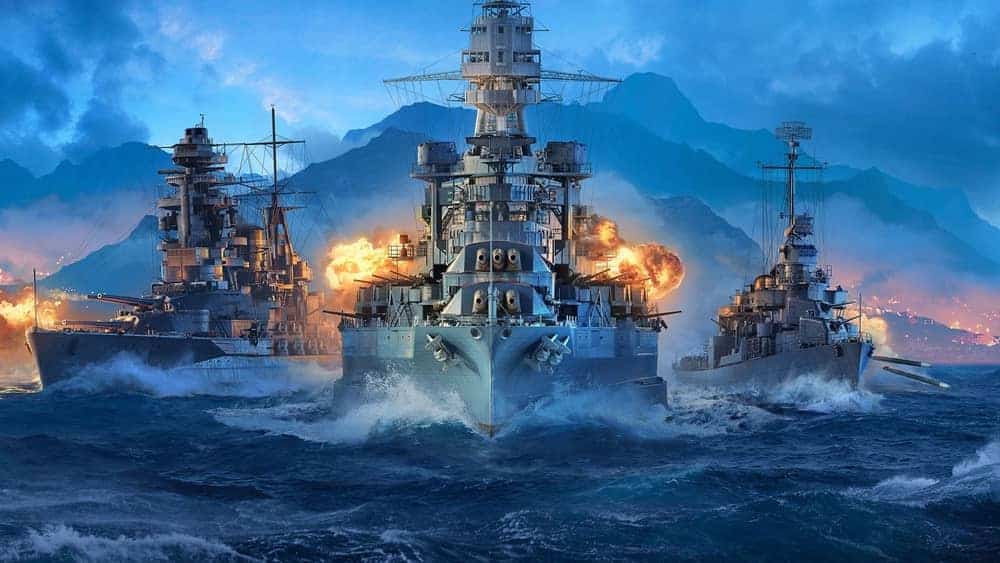 Important Features
You will get frequent updates, so you can expect to get additional features in the future. 

Along with destroyers and battleships, you will be amazed after experiencing the enormous fleet of cruisers.

Each ship comes with different functionalities, while you can upgrade and downgrade to any extent. 

It is a free-to-play naval warfare based game, and it has included submarine in the latest updates. 

The free version will restrict you from accessing many exclusive items, and you can pay to unlock them. 

It is developed by Wargaming Group, and the single-player mode when you need to play against the AI is also fun. 
Pros: This game features one of the unique combat roles, and this game has a great community. You can make and join in clans to play with your friends. 
Cons: The customer service and awful. Although you can add some essential gears upon paying, you should think twice before spending on the game itself. 
5. Railway Empire
---
While writing this content, I have tried to cover all kinds of simulation games for PCs available out there. And to maintain this continuity, I am going to describe an epic game that allows players to experience train simulation.
The locations are designed across the United States and will take you to the memorable days of the Wild West era. You will have to build your own company and successfully lead it into the 20th century.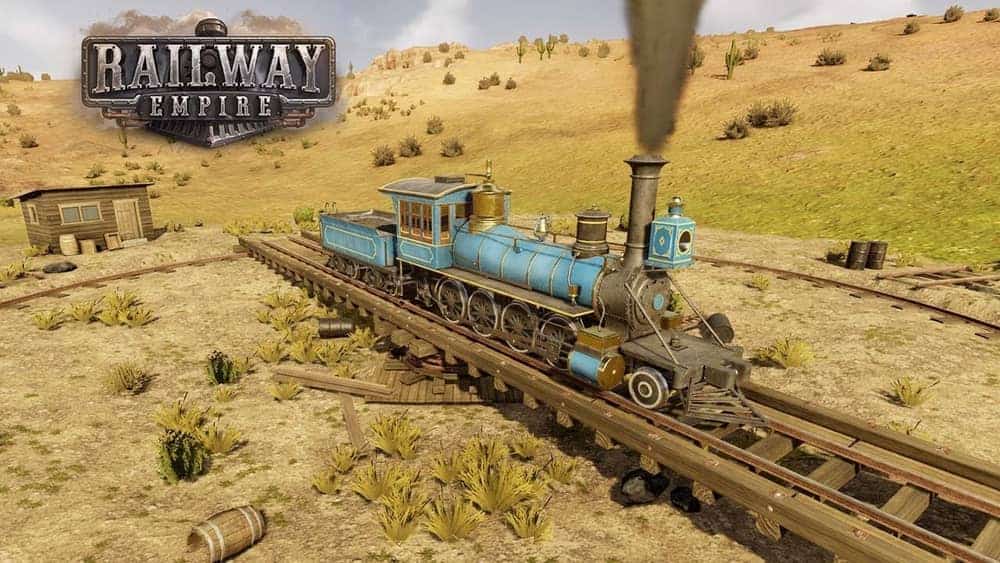 Important Features
Alongside train simulation, this game offers many features that you can explore. 

You will be able to simulate the side jobs and to let you know it is the most recent version of the successful predecessor Railroad Tycoon series. 

Although the game represents a time from long-gone days, you will be surprised to see the detail they have implied while designing the trains.  

Not only accurately modeled trains, but the super flexible controls will also make you happy a lot. 

You will be able to ride any of the trains, and the main please lie in when you are handling the company. 

Players will remain engaged in building railway tracks and managing the workforce. 
Pros: You will also need to spend time on the research and development of your company throughout the gameplay. 
Cons: Players must take charge of everything, including switches, terrain, water, to enjoy the game. If you fail to do so, you will eventually lose interest in this realistic management game.
6. Euro Truck Simulator 2
---
The Euro Truck Simulator franchise has taken the gameplay more seriously than many other games can only think off. It is developed by SCS Software, and alongside Windows, you can play this game on Linux and macOS as well.
You will get the feel of a real truck driver and understand how it feels to be away from the comfort of home. The game is oddly satisfying, and you will become addicted to truck driving once you start playing the game.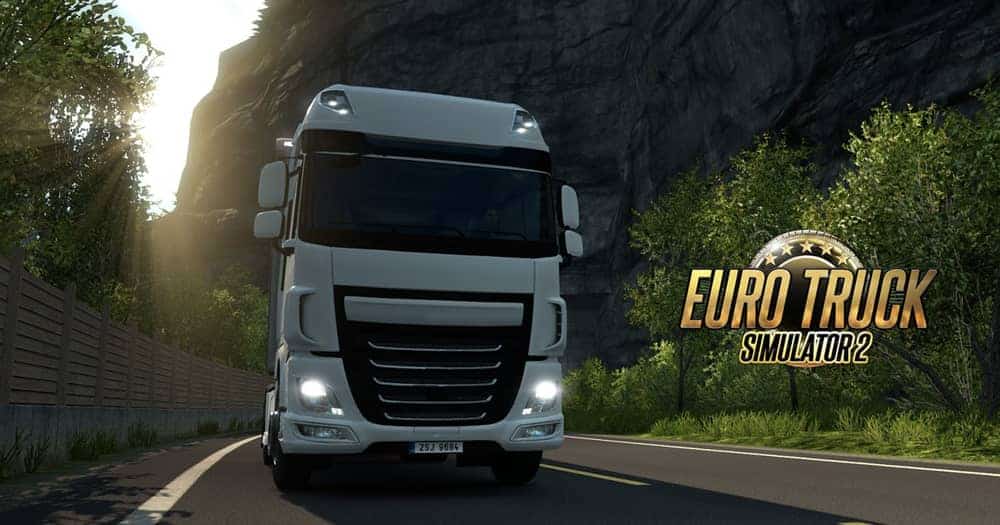 Important Features
You will find many driving games available in the market, but this game takes the simulation experience to the next stage. 

There are 7 licensed truck brands in total, and you can ride 15 unique truck models. 

Features Europe in detail, where you will get the opportunity to drive trucks across 16 different countries. 

The art design is extraordinary, and you can expect great landscapes, roads, and cities as well. 

You will have to build your own truck driver career by learning new skills and setting up a career path. 

Get the chance to run a massive shipping company and manage drivers and the growth of your company. 
Pros: You can customize each truck according to your wish. Even the chassis number can be edited along with configurations, colors, cosmetics, and so on. You can download the demo for free to check the features before purchasing it. 
Cons: The newly added Private Mods are not well managed, and the game contains some serious bugs which cause it to shut down unexpectedly at times. 
7. Assetto Corsa Competizione
---
If you have followed this article till now, this game is here to excite you more with the extraordinary simulation experience. It is the official GT World Challenge video game and covers everything you can expect from the FIA ​​GT3 homologated championship.
If you are looking for a driving experience on a racing track, get ready to compete with the drivers, teams, cars, and circuits from all around the world. You will be surprised to see how much simulation accuracy they have achieved while playing this game.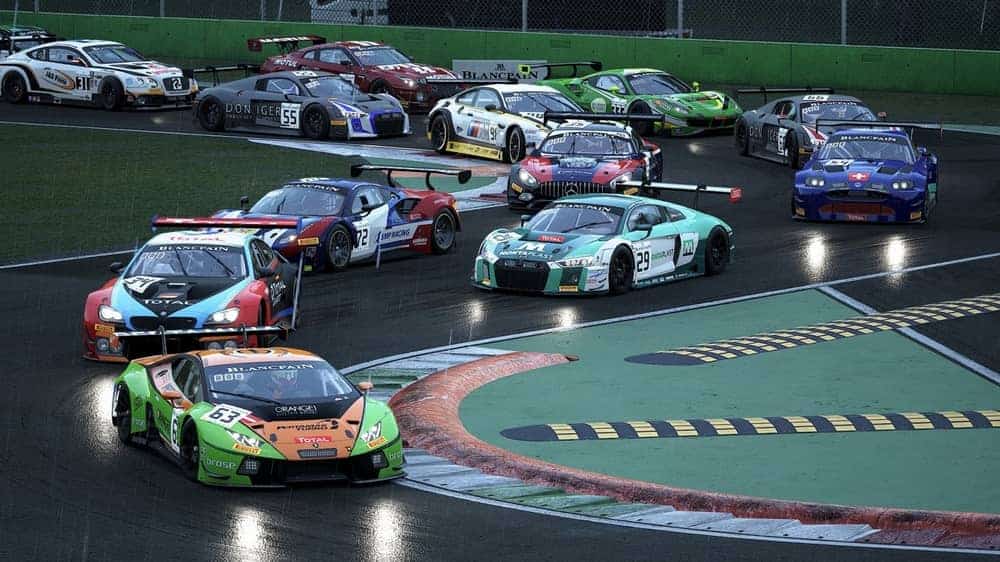 Important Features
The game is intended to portrait incredible realism through different sport modes like a sprint and Spa 24 Hours races. 

It is powered by Unreal Engine 4 and ready for delivering stunning weather conditions and realistic visual aesthetics. 

Besides, when it comes to night races and motion animations, it simply goes beyond any limit. 

As this game says, it is designed to innovate and worth playing every minute. 

They have worked on the detailing on the tire, and car models have been designed based on aerodynamics. 

Features all the popular supercars, including Ferraris, Lamborghinis, McLarens, and all the GT cars. 
Pros: Equipped with  Laserscan Technology capable of rendering the most accurate circuits and the immersive single-player experience offers career, championship, and free play modes. 
Cons: There are some speeding issues with some cars yet to be fixed, and you will face some problems when trying to shift gear as well. 
8. The Falconeer
---
It is the latest addition to the popular simulation games for PC available in the market. It was released in 2020, and you can expect everything in this game that shows it's a modern-day game. You will have to control a falcon to win the air combat in this 3rd person game. This is a very relaxing game due to the refreshing graphics and the background music. It can help to remove bad negative vibes and stress from you any day.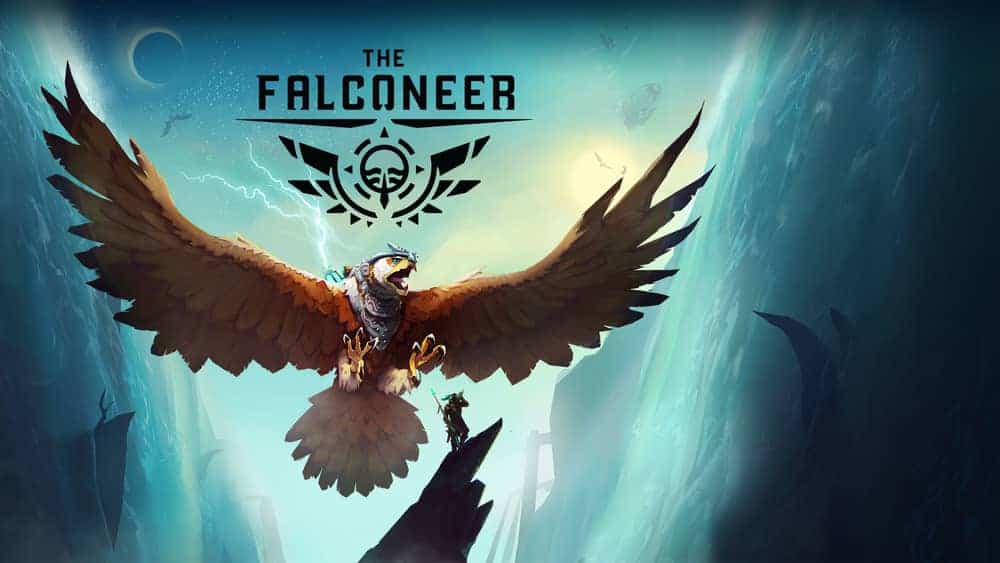 Important Features
Inspired by the classical dogfighting mechanics and features ranged weapons to remove your enemies. 

You can also consider this an open-world game equipped with crazy aerobatics and a massive line up of enemies. 

Alongside other falconers, you will have to battle with large airships, flying beetles, manta rays, and so on. 

Comes with a great story, but you will have full control over how you play and experience from many angles. 

The gameplay lets you roam around freely, and you can explore other falconer's bases and settlements. 

If you want to earn the currency required for upgrading gears and mounts, you will have to survive and remain alive. 
Pros: Represents an ancient place and combines the civilization with wild and dangerous coasts. You can explore and fly to put your hand on the treasure, pirates, lost technology, and other creatures. 
Cons: The missions include almost repetitive patterns that are quite similar to one another. So you will start feeling bored after completing a couple of missions. 
9. Project Cars 3
---
It is one of the most selling video games ever released for PC. It is developed by Slightly Mad Studios, and Bandai Namco Entertainment has been performing the role of distribution. Like other popular franchise series, Mad studio has delivered their experience, stunning expertise, and skills in this 3rd installment of Project Cars. Unlike the previous versions, it features a great story where you will start your journey from a warrior and ends with becoming a racing legend.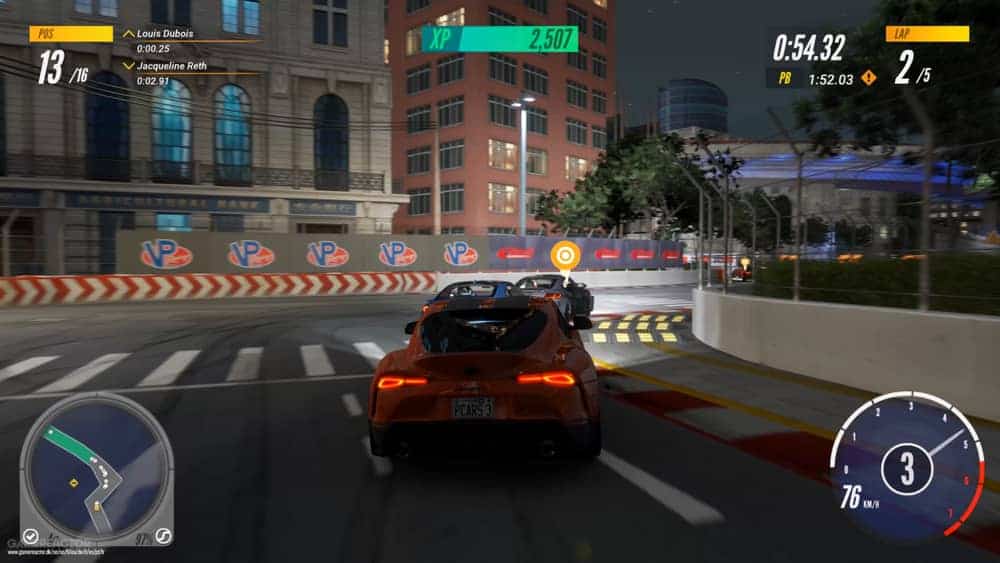 Important Features
The gameplay will not restrict you to have full control over your journey and make it your own. 

Equipped with great daily challenges and you can play to earn big points. 

The latest edition of Project Card implements great multiplayer capability and community modes. 

It has taken graphics very seriously, and you will notice the significant damage when car crashes. 

The animations, speeding effects, and transitions are intense and will take you on a roller coaster ride. 

Get ready to feel each moment through dynamic weather conditions and a 24-hours cycle. 
Pros: You will be able to personalize your car liveries and upgrade by integrating realistic performance parts. 
Cons: Although many people have reported glitching issues while playing this game on PS4, the PC version does not have such issues. But the career mode could be much improved for an outstanding experience. 
10. Cooking Simulator
---
Simulation games for PC can be of so many different types that you can hardly imagine. You will understand what I am saying when you start playing this one of the cooking games for Windows on your computer.
The realistic kitchen environment equipped with modern cooking tools, utensils, and stands will make you feel as if you are cooking in your own kitchen room. It can be a great time for spending your leisure hours calmly, and you can learn some cooking techniques as well. 
Important Features
This game is all about cooking and trying more than 60 recipes and lifelike ingredients. 

It is suitable for people of age so you can play with your friends and family. 

More than one hundred and twenty ingredients are available and nicely designed to provide a great user experience. 

It is a new game, and the user-interface is great with highly customizable controls. 

Besides, it comes with multiplayer capability so that you can play with friends online. 

Controls are great and easily manageable even when you are playing the game for the first time. 
Pros: The game is quite challenging, especially when managing things. But once you start playing, you will become comfortable and stop breaking things. 
Cons: If you do not have a powerful GPU, then you will not be able to play for a long time, and you find a considerable amount of frame drop as well. 
Our Recommendation
---
Gaming is more popular on computers due to the easy accessibility, platform stability, and the number of developers working on releasing stunning games every year. It doesn't really matter which genre of computer gaming you are talking about, and you will always find great games. Simulation games for PC are nothing different and amaze us with real-life adventure and thrill us with intense gameplay. 
It was a tough decision, but I can say Assetto Corsa Competizione is slightly ahead in the competition. The graphics and the attention to deliver a dynamic experience set it apart from others. On top of that, the support from Unreal Engine 4 makes it an outstanding game and help it to stand strong at the top. 
Finally, Insights
---
You can always argue while discussing the best simulation games for PC as the user demand varies from one to another. While one loves to get driving experience, some may enjoy indulging in cooking. Again, you may become curious to manage a company or start flying aircraft.
Based on that, I have tried to cover a wide range of simulation games in this list to help you pick the one that suits you best. You can try other options based on your requirements but consider the important improvements, visuals, configurations, and pricing before finally picking the one for you.